April, 1979

Sunday

Monday

Tuesday

Wednesday

Thursday

Friday

Saturday

1

2

3

4

5

6

7
Oroville
Feather Falls

8
Lincoln
Sacramento

9

10

11

12

13

14
Not really a trip, this was just a weekend ride that, except for the fact that I happened to have taken a camera with me, was no different than any of many other weekend trips. I'd been on all the roads around Lake Oroville, but had never continued on up the road that runs beyond Feather Falls. So, that was the point of the ride. --At 640 feet, Feather falls is the sixth tallest falls in the United States.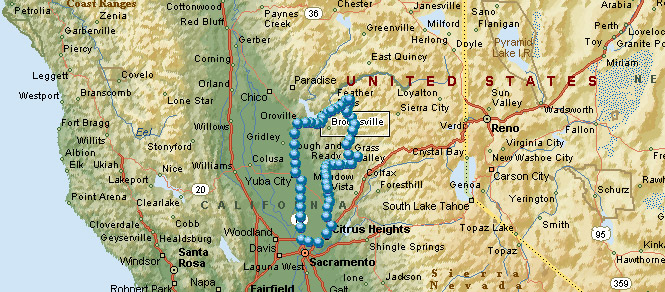 California
There was parking just off the road, and then you had to hike the rest of the way up a fairly steep path to the falls overlook.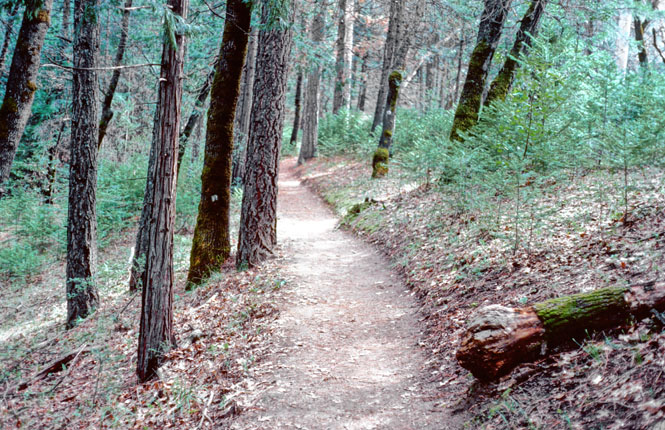 April was certainly the best time for viewing. There was quite a bit of water coming over that granite cliff. Unfortunately, with the camera I had, there was no way to capture the entire length of the falls in one shot. Note, then, that the photograph, below, is only part of the total.
Looking towards the beginning of Oroville Lake.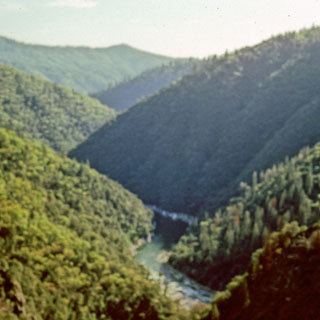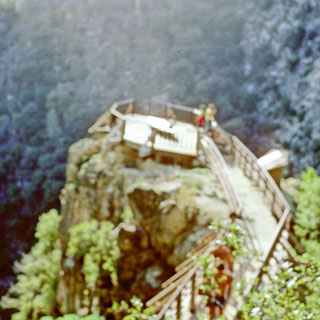 There was a lookout platform, but I do not recall any path to the bottom of the canyon. In any event, it would be quite a steep and long descent.
I continued riding beyond Feather Falls, just to see where the road would lead. I didn't have a map with me, so I had no real idea where it went. It was paved for awhile, but then it reverted to little more than a forest access road. Not the best for the motorcycle I had, but that old Guzzi always did do a good job on dirt roads.
This surface isn't too bad...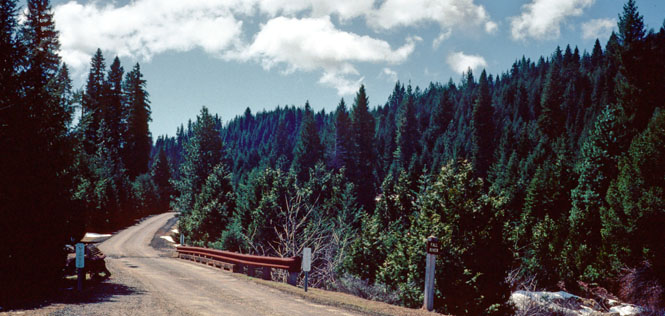 And, this surface is acceptable...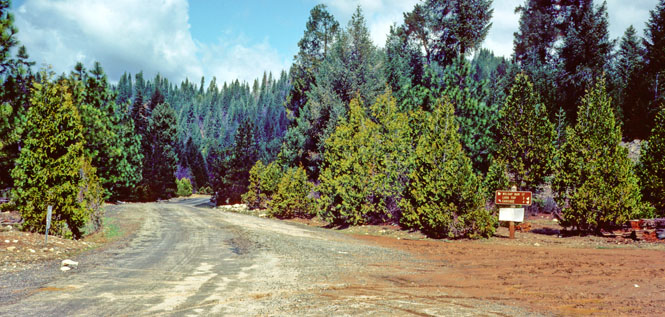 But, now, we're getting into some loose dirt.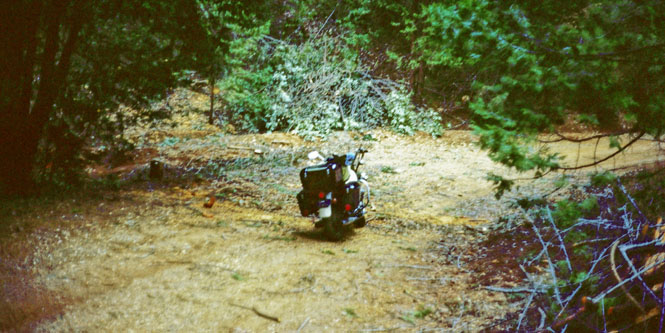 This is Fall River; it made a nice camping spot. As you can tell, there was quite a bit of snow still on the ground, and as I rode higher into the mountains, it became clear that the snow was going to be a real issue. Riding through the sort of stuff you see in the picture wasn't a problem, but when it got to be a foot thick, I thought twice about continuing.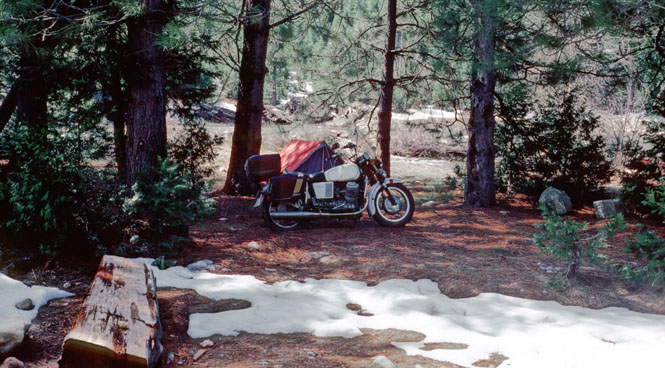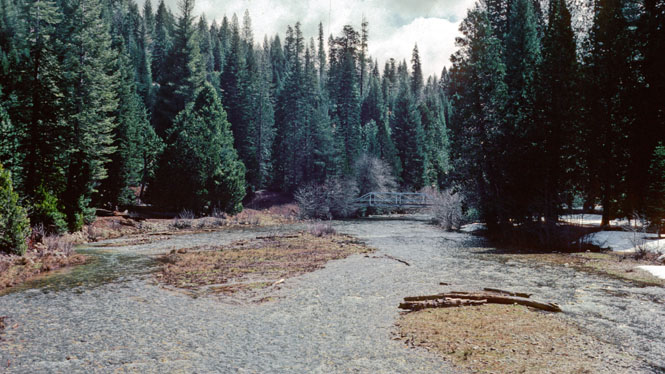 I actually continued on for some time on this road, but eventually, the combination of snow and sand became too much, and I turned around. Anyway, I saw what I came for.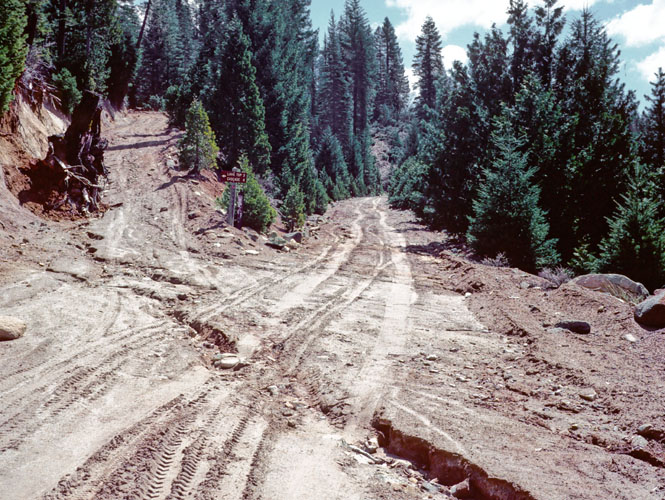 On the way back I stayed on rather small mountain roads all the way down the western slope. It turned out to be a wonderful day for riding, and I was on some terrific roads--even through I'd never be able to find them again.
Sometimes the road I was on ended by being somebody's driveway, and I had to go back to find another route. A nice way to spend a Sunday afternoon.

last edit: 2/25/2007