May, 1980

Two trips in this one--neither one very far. Both of these were done just before the much longer trip taken in 1980, which would eventually take a year to complete.
---
Kansas
The cleaned up bike. Because I was using a larger battery, I kept the side covers off. The bike looked much better without those saddlebags, but they didn't have any sort of quick-release, so they stayed with the bike, even though they were generally empty.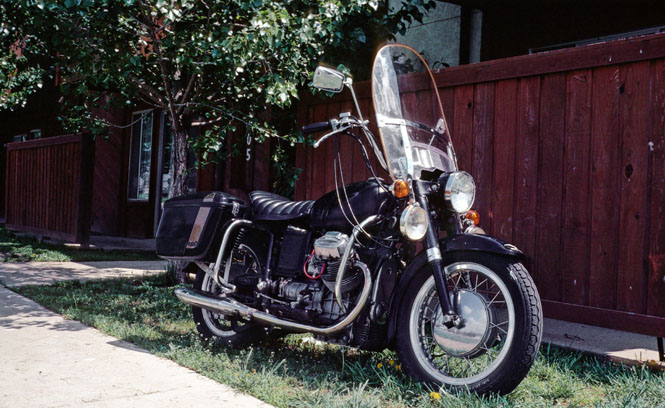 This was an overnight trip to a lake in Missouri, where I did some scuba diving. The (blue) sleeping bag and the tent were both carried in a duffle bag. This shot was taken in the morning, just after I had stuffed the sleeping bag away.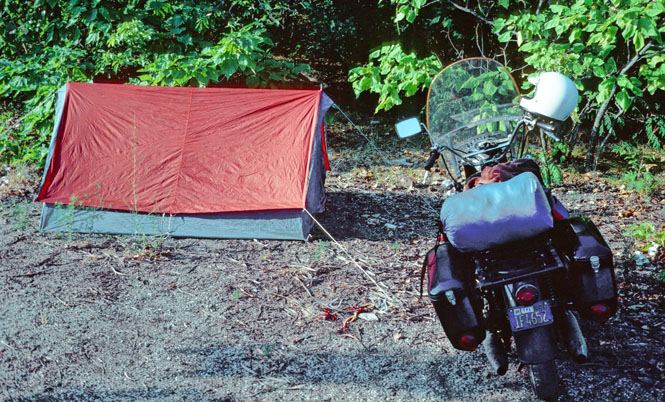 ---
For several years, the Moto Guzzi National Owners Club get-together (note that it was not called a "rally") was held in Sylvan Grove, Kansas. This was the 9th annual meet. Sylvan Grove is a nice little town just north of I-70 in the center of the state. That's the Saline River, just below the town (photo below).
I cannot explain where there's a Honda Goldwing out in front of everybody. I do remember an extraordinary thunderstorm that night, and I, along with many other people, had to pick up camp and move to higher ground. Later in the afternoon, all looked well.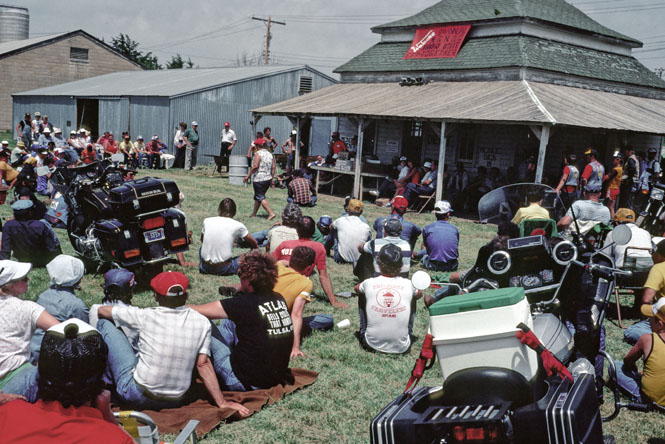 These days a Vetter fairing is considered about as ugly and heavy a thing as you'd want to put on your motorcycle. But, they did work well, and they were obviously very popular.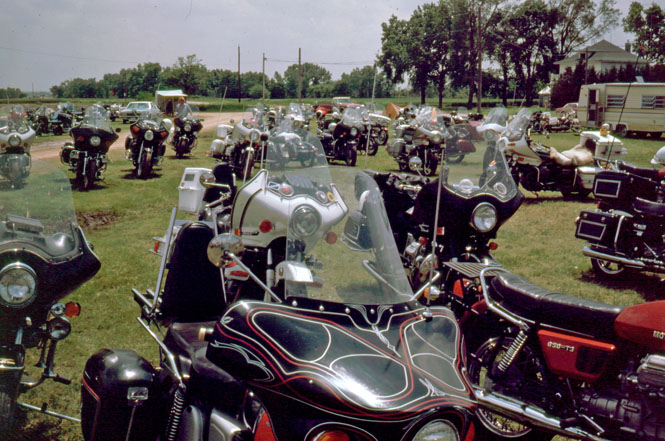 More of the crowd. Any number of awards were being announced. Best looking, farthest distance traveled, worst looking, youngest rider, oldest rider, ugliest rider...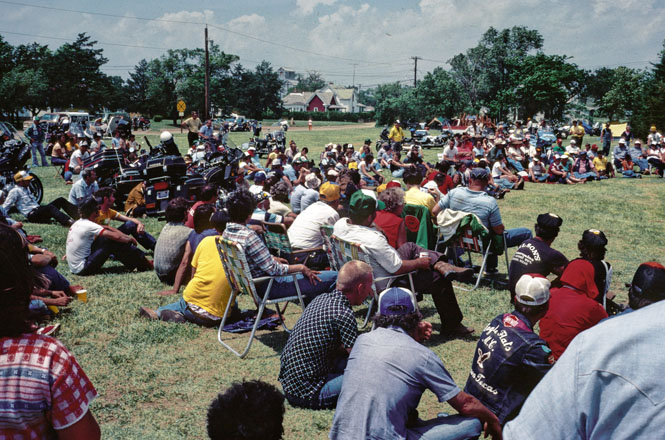 The "Jesus Bike." I do not know much of the story of this thing except that I was told that this same bike used to have an entirely different paint scheme. But, one that frankly sounded more interesting. Anyway, this bike has accumulated an enormous number of miles. Yes, you can see over that instrument panel, and no, I do not know why it's there.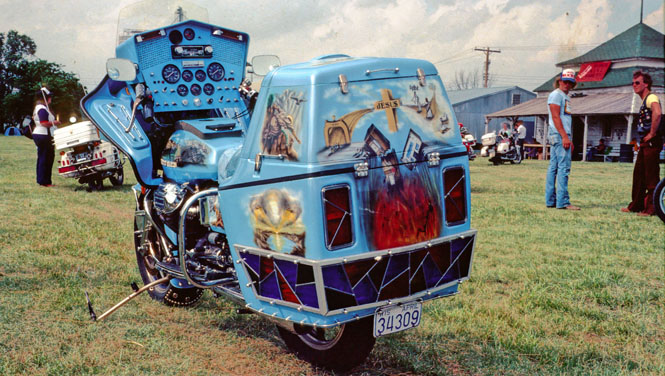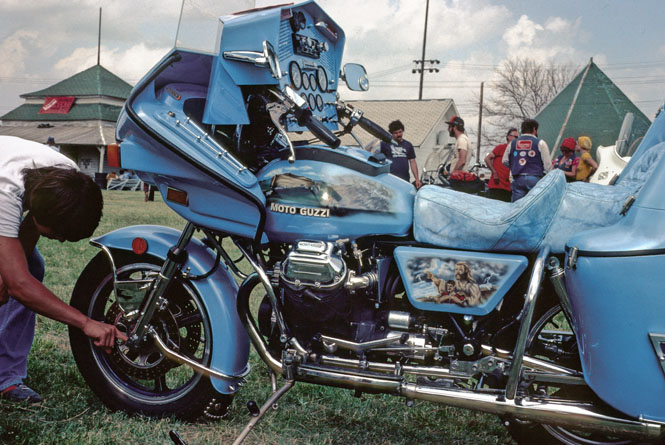 There was a parade through downtown Sylvan Grove. You'll not be surprised to know that there were far more people riding the the parade than there were townspeople to watch the parade. No matter, a good time was had by all..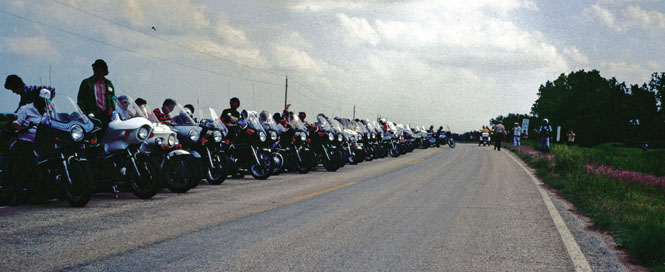 Not all of the motorcycles here are Guzzis (particularly that trike), but there are more Guzis in this picture than you'll likely see outside of a national meet like this. Guzzi owners rarely seem to ride in groups.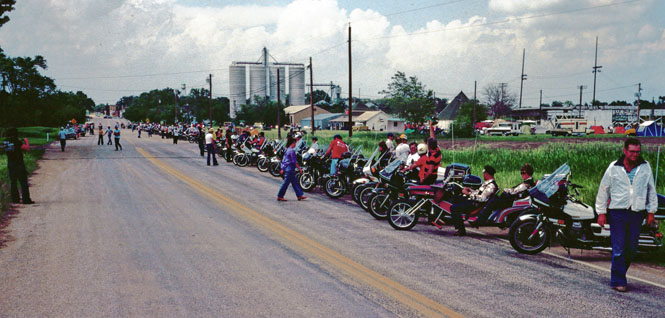 last edit: 3/3/2007