July, 1981

Being some photographs from four short rides in July.
---
Kansas
Just north of Lindsborg, Kansas is a taller hill in the Smoky Hills known as Coronado Heights. In the 1930's the WPA built a stone picnic structure on top. The name implies that Coronado, himself, may have been to the top of this hill to see if the City of Gold might be somewhere about. Likely not, but it's a good story. Certainly, he was in Kansas.
There's a dirt road (miserable when wet) that takes you to the top.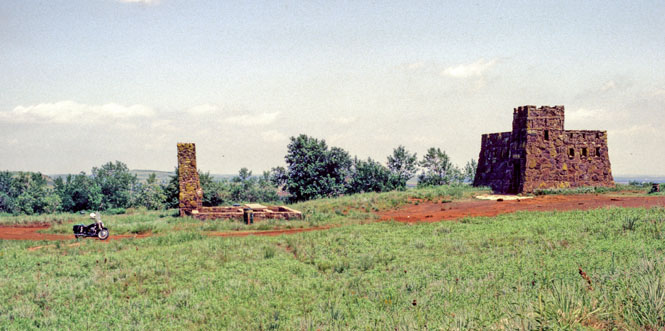 The view from the top. The Smokey Hills region has some nice dirt roads to explore.
Lindsborg, Kansas still retains its Swedish heritage. I meant to eat dinner, here this day, but, a large group of motorcycles arrived just before me (swamping the waitress), so I rode on.

---
Wilson, Kansas is in the north central part of the state. Where Lindsborg was founded by Swedes, Wilson was founded by Czechs. I was there during their Czech festival--lots of accordions and folk dancing. For lunch I had 12 Kolaches. Dobro Chut! No need to eat dinner, today...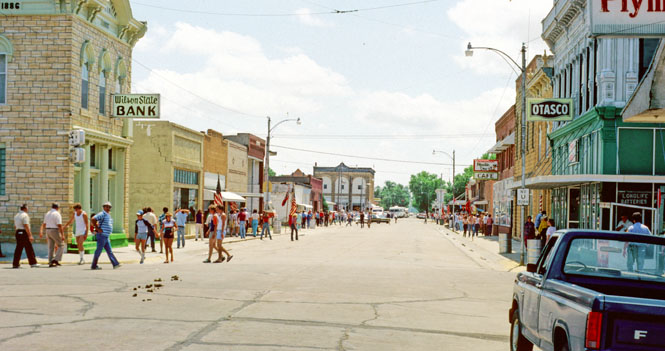 ---
Two separate trips: both towards the hills of northeast Oklahoma.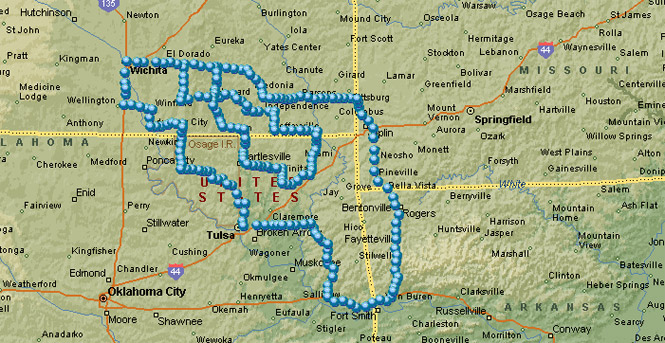 I had intended to go to a particular lake in Arkansas, but didn't bother taking a map.
Arkansas
Eventually, I hit Fort Smith (without finding the lake I was after) so I looped back. I made camp well off the pavement, somewhere in Oklahoma. As the sun went down, I kept seeing cat's eyes in the grass. I quickly realized that the "cats" were really fireflies, and lots of them.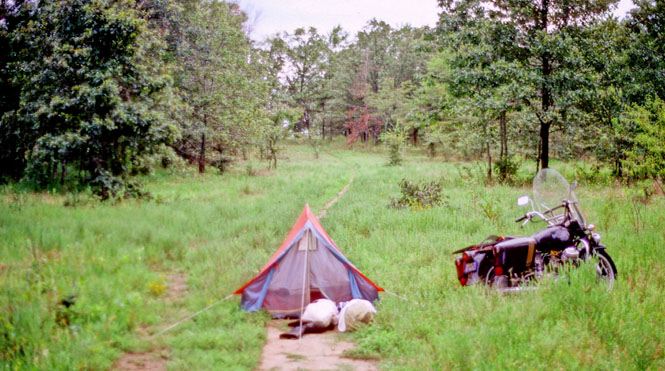 There was a creek nearby, and I drank water from it the next morning (it was a hot and humid night).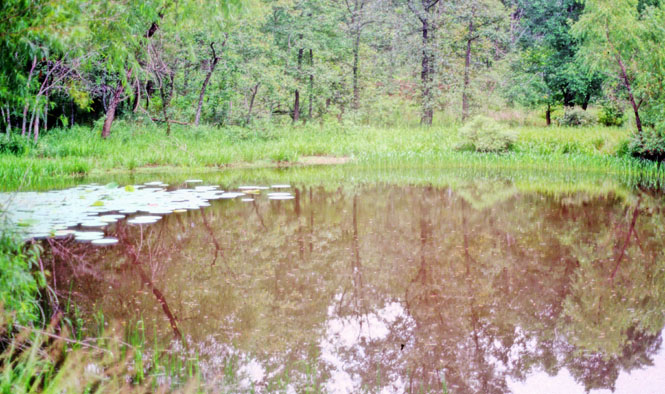 Oklahoma
A state park in Oklahoma at the home of Sequoyah Guess--a remarkable man.
Ten Killer reservoir in Oklahoma

Near Muskogee Oklahoma is a war memorial featuring the WW2 submarine, the SS Batfish, which had a very successful war record.

---
Kansas
Elgin, Kansas was once (1902) the world's largest cattle receiving center. There's not much left.
On the way to Elgin through the remote northern road.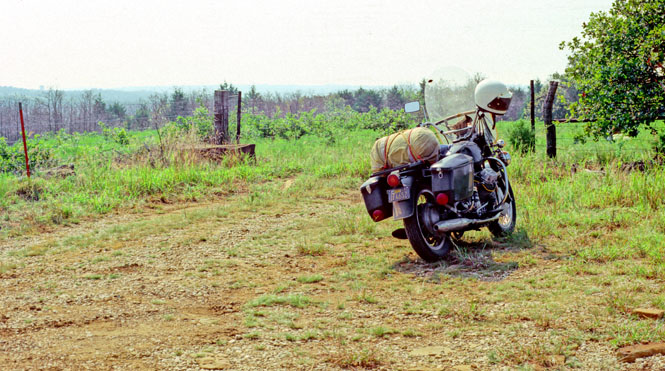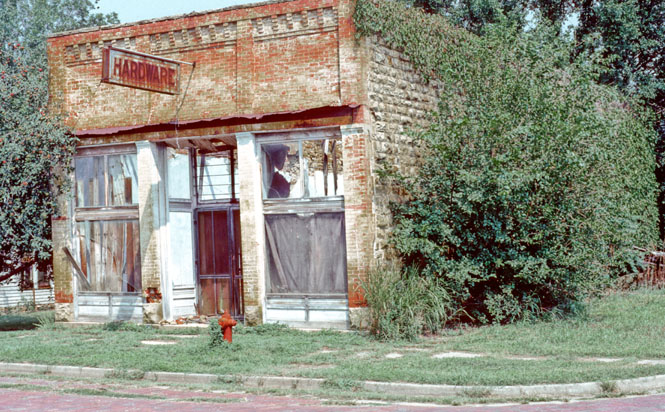 Extra wide brick roads. Clearly, most the original buildings are gone.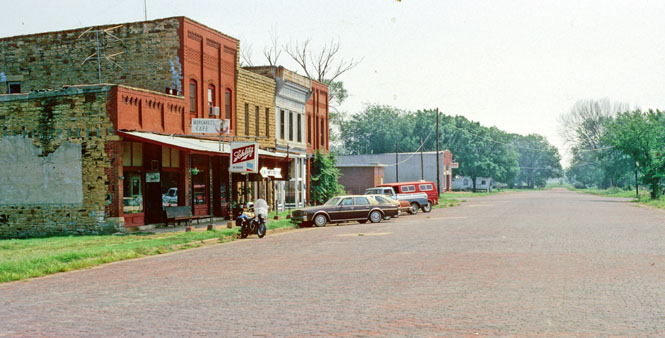 The sign (arrow) hanging from the center stone building (above) says "Elgin, the town too tough to die." Sadly, that may not be true. When I was there, the store and bar were open. Twenty-five years later it's long closed.

Oklahoma
Continuing south from Elgin to Bartlesville, Oklahoma, the home of Frank Phillips and Phillips petroleum.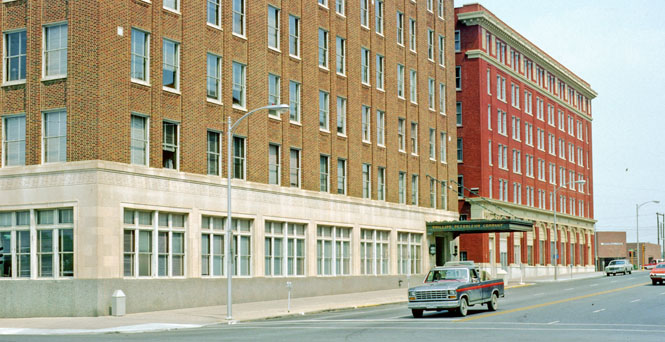 Returning to Wichita over some roads that are barely identifiable.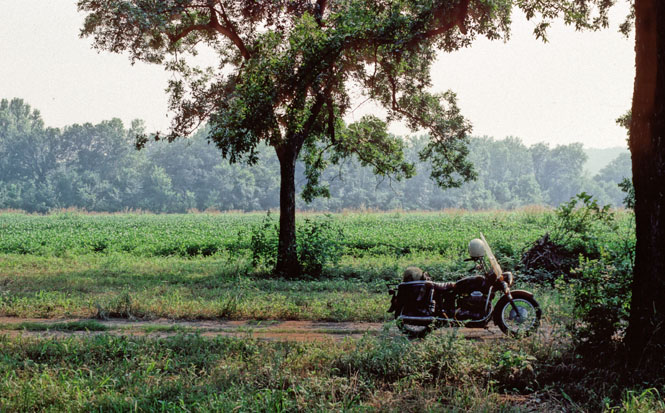 Sometimes these roads end up at an old barn, and sometimes they actually link up with another road. They're rarely on maps, but I didn't carry a map, anyway. If it dead-ends, I simply turn around, and find another one.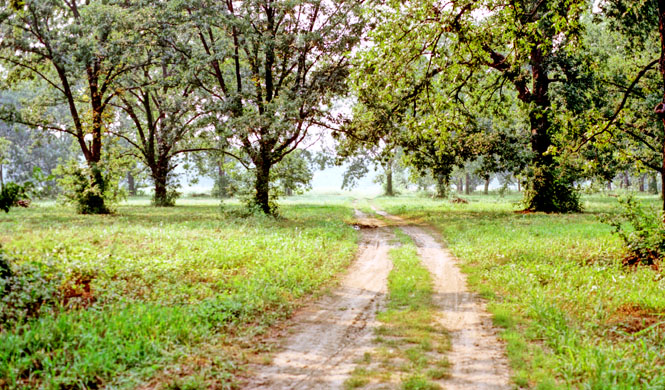 Ogallala Reservoir in Oklahoma.

A more remote arm of the same lake.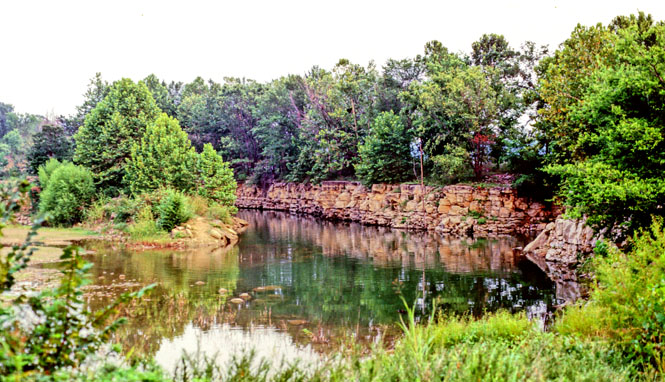 I spent the night at a Corps of Engineers campground at the lake.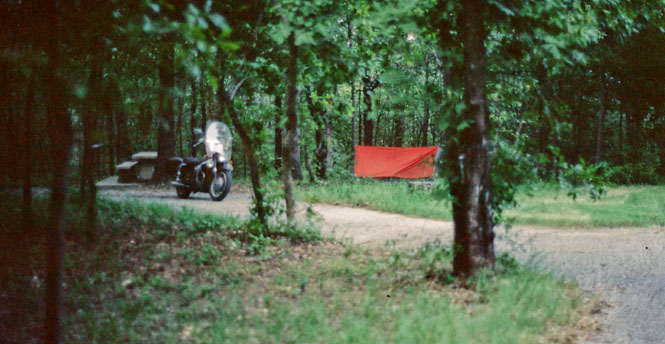 Will Rogers birth place. Or, at least near it. His house was moved a short distance from the lake (before there was a lake) to this location.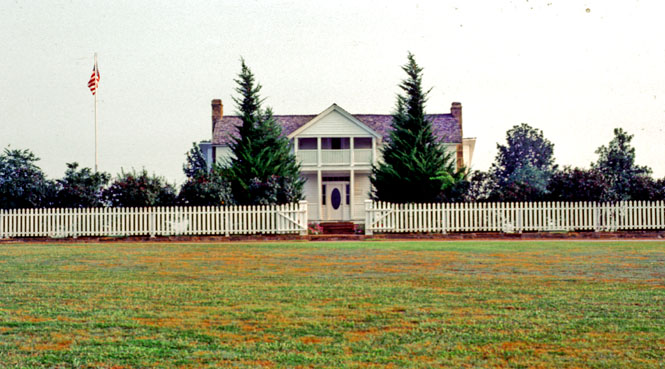 Making my way across southern Kansas. Still exploring roads that lead in the right direction.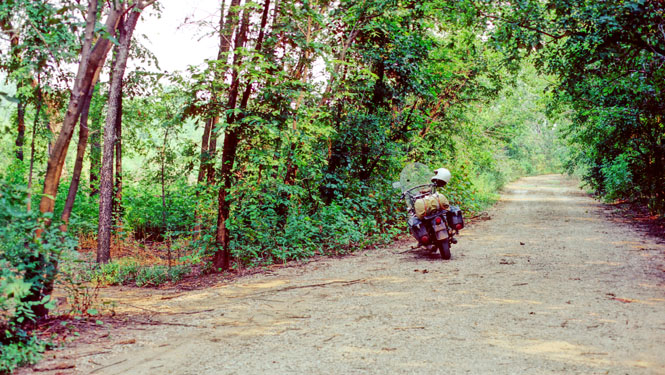 Sometimes, the road has been covered by water. Time to turn back and find another...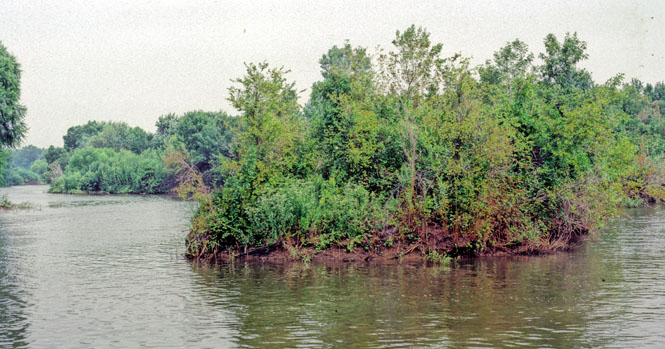 last edit: 3/2/2007