July, 1994

Sunday

Monday

Tuesday

Wednesday

Thursday

Friday

Saturday

26

27

28

29

30

1

2
Wichita
Dodge City
Poncha Springs

3
Great Sand Dunes
Chama
Gallup

4
de Chelly
Grand Canyon
Needles
Kingman

5
Needles
Moro Bay
Monterey
Sacramento

6
Sacramento


7
Sacramento


8


9


10
Eureka

11
Eureka

12
Crater Lake
Burns
Ontario

13
Ogden
Green River


14
Kearney

15
Wichita

16

17

18

19

20

21

22

23
A good variation on this trip. I rode through some very interesting land in northern Arizona, and also rode along Crater Lake.
For all that, though, this was intended to be a trip towards Glacier, and possibly into Canada. However, the weather would not cooperate, so I turned left when I planned to turn right, and ended up hauling my cold-weather gear through the heat of the southwest.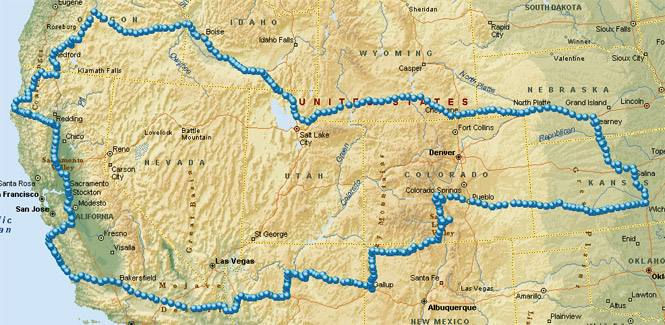 Kansas
I followed the route of the Arkansas River all the way to Salida. Well, I should say the paved route. On other trips I've taken whatever dirt road best followed the river, but I wasn't doing that, today.
Colorado
Stopped along the Arkansas River, west of Pueblo. This is a wonderful canyon to ride in.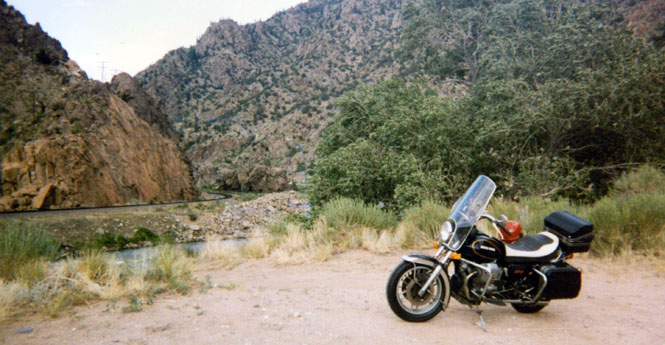 Just beyond Salida, Colorado is the small town of Poncha Springs. I would have stopped in Salida, but it looked like all the rooms were full. This was one very small motel room! I walked down the road to a pretty good Italian restaurant.

After making the decision to head south, instead of north, I crossed over the pass and road the chute down to Great Sand Dunes National Monument. You can see the dunes off in the distance. Years and years and years of blowing sand has produced these dunes.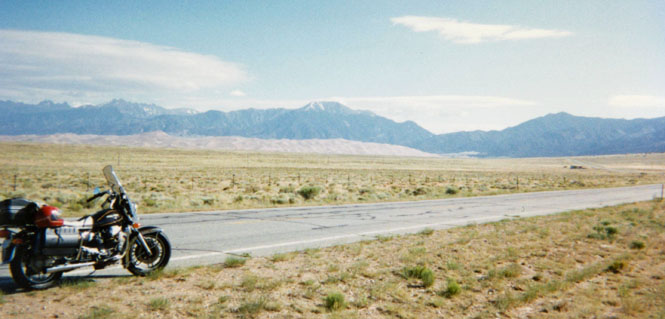 What a strange stream this is (Medano Creek).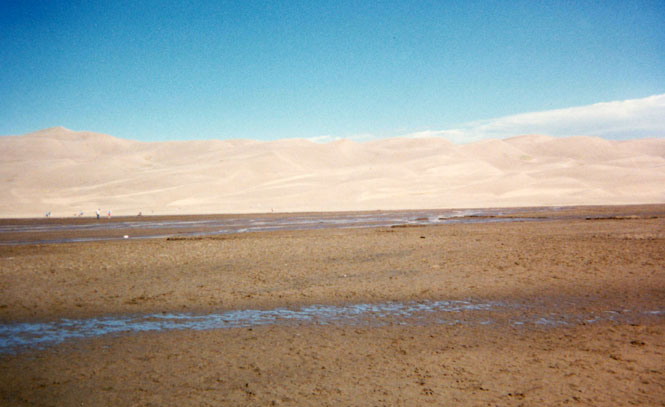 Easily waded across, there were cycles of waves that rolled down. It was best to time your self to avoid the stronger current. Hypnotizing, really.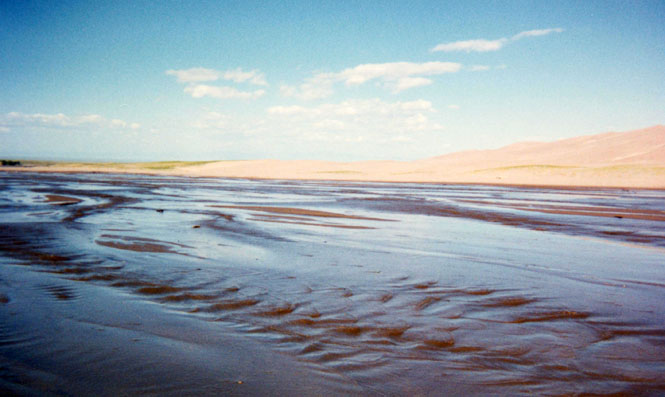 The dunes are really large. That hardly states it. For comparison, they're much larger than the ones in Death Valley or at Oregon Dunes.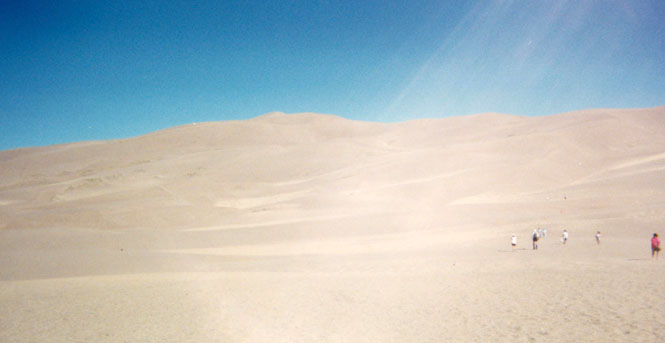 New Mexico
Across La Manga Pass.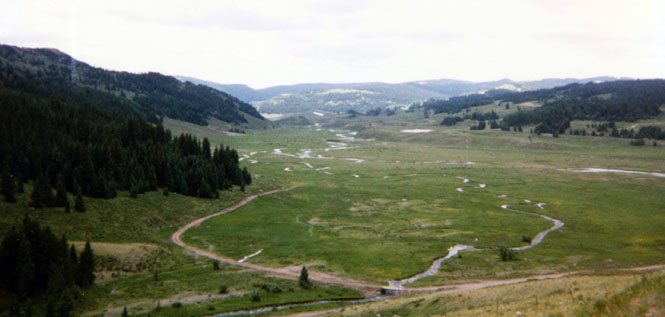 There is a narrow gauge train that travels fro Antonito To Chama. This is apparently the longest (or is it the highest?) narrow gauge railroad in the United States.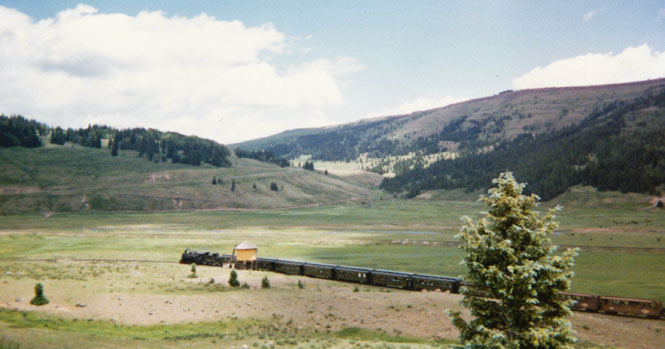 I stopped at the depot and maintenance yards in Chama. It's quite an interesting place; I need to go back, sometime.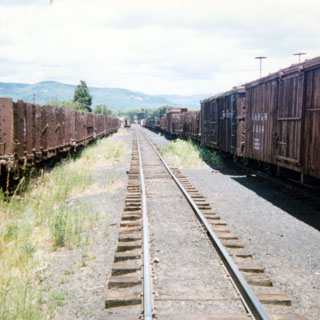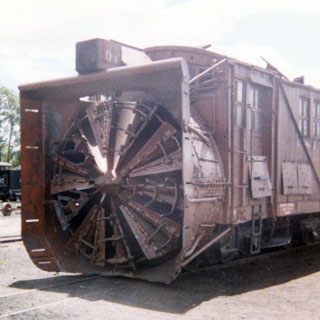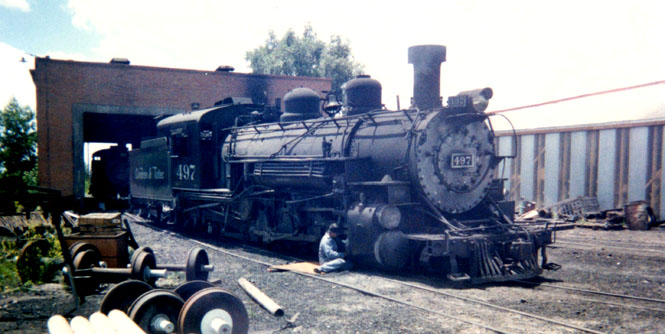 Somewhere on highway 64 in northern New Mexico. Perhaps someday I will collect all of my gas station photographs into a single web page...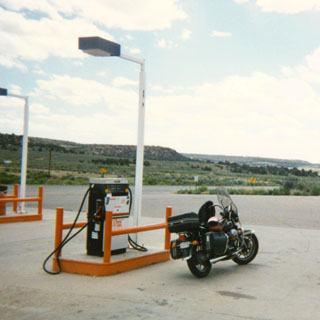 Aztec ruins near Farmington, New Mexico. In spite of the name, the Aztecs had nothing at all to do with any of this. They were built some time around 1200 AD (I think).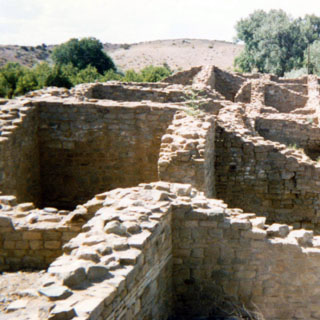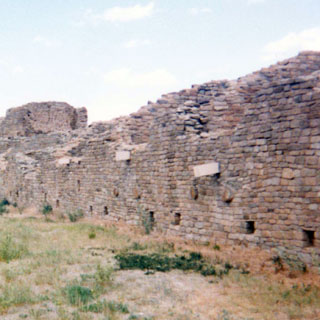 The green rock trim fascinated me. Somebody spent a good amount of time defining the style of this building.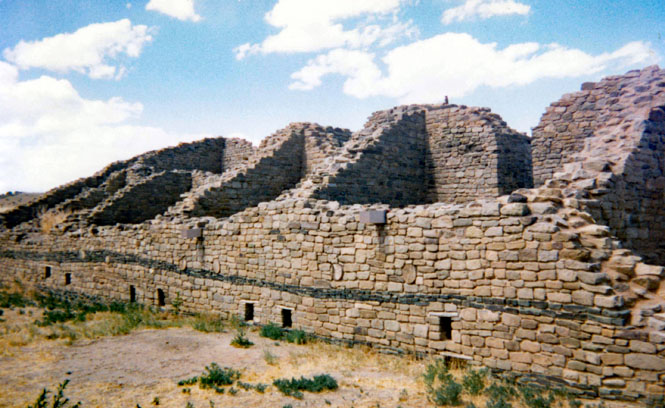 This would be the essence of Gallup, New Mexico: motels and railroads.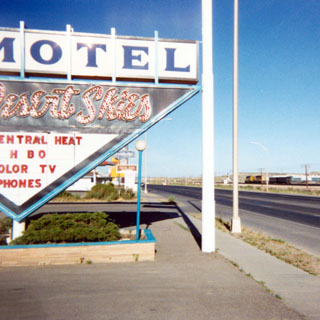 Arizona
Near Ganado, Arizona. This is a still-used trading post on the Navaho reservation. There was a particularly good museum here.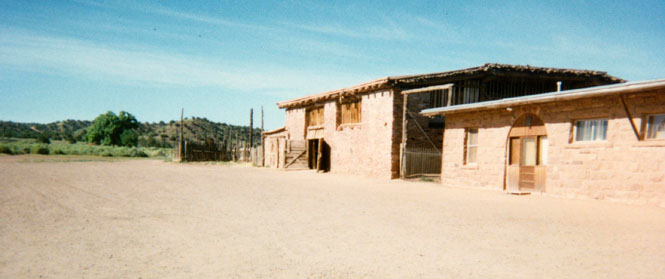 Canyon de Chelly National Monument--pronounced (I was told) as Canyon de Shay.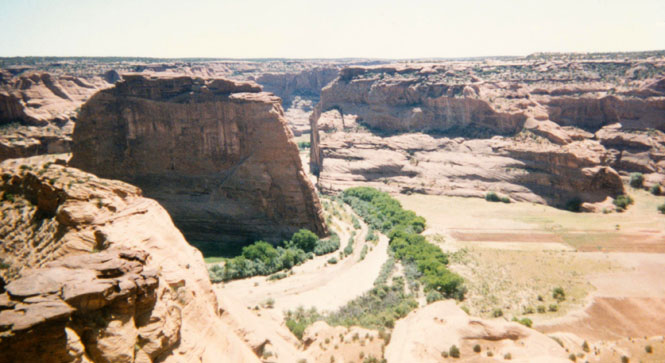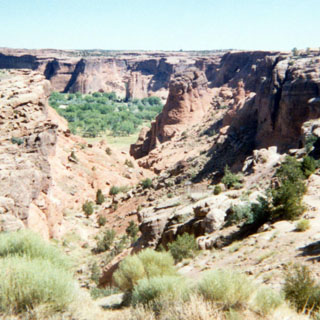 People still live and farm in the canyon. There is no irrigation and they depend on rain water only.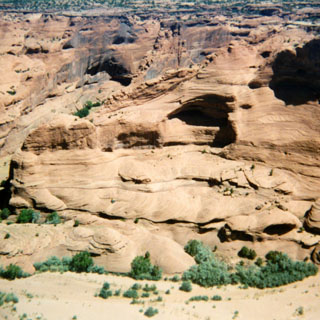 Notice the pueblos at the base of the shear cliff. It is hard to get a grip on the scale, here, but the pueblo is about two stories tall.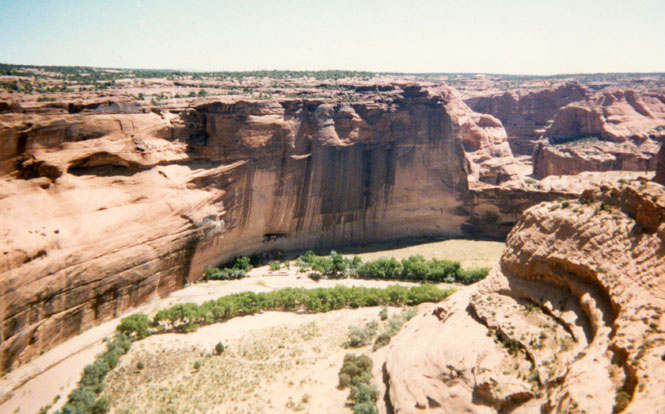 It's another service station. Most folks here spoke Navaho.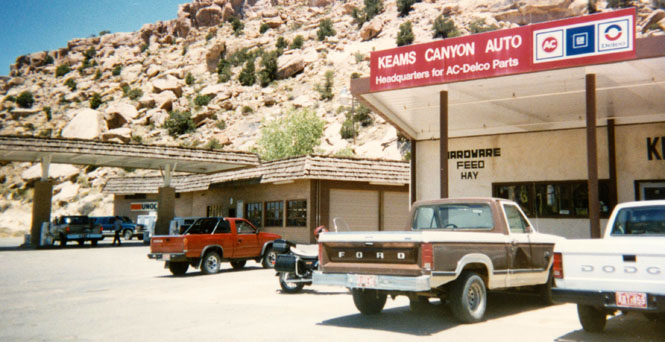 Somewhere along 254 in Arizona.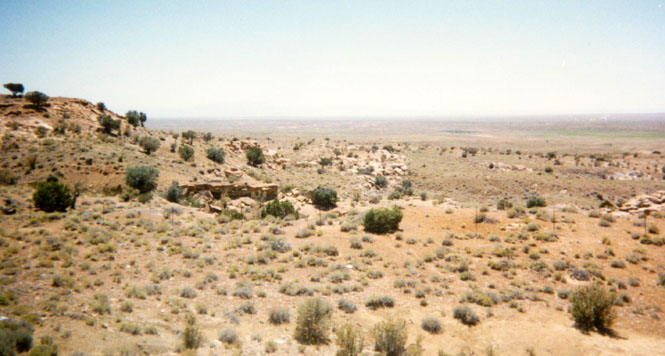 A beautiful place, but very, very, isolated. This would not be a good place to break down. Not much traffic (that's my motorcycle parked across the road).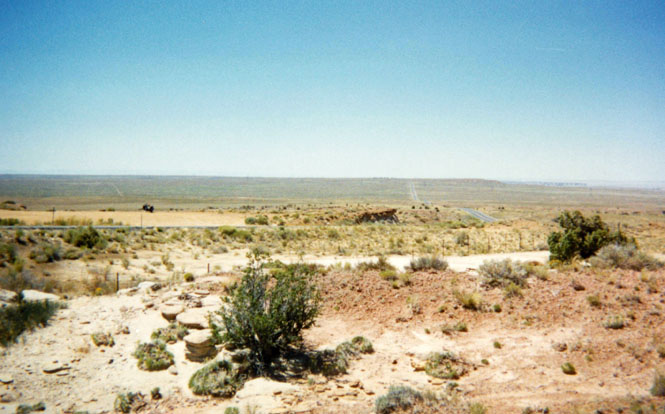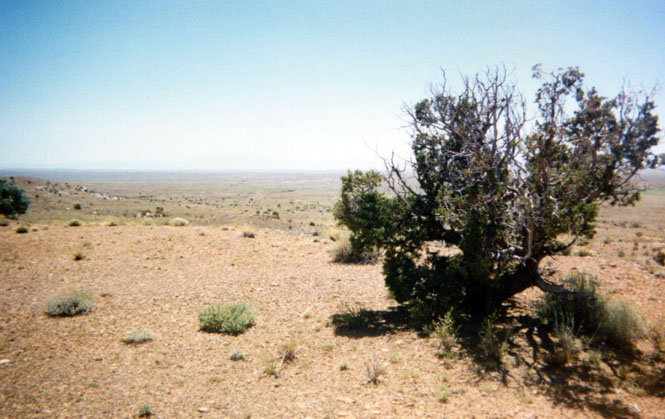 The entrance to the Grand Canyon. This is not far from Cameron Arizona. The main entrance at Grand Canyon Village is more impressive.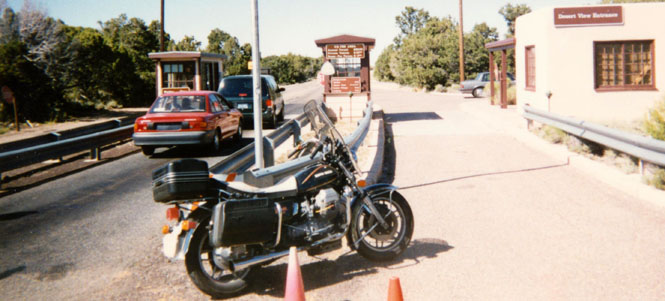 The south rim of the Grand Canyon. Stunning.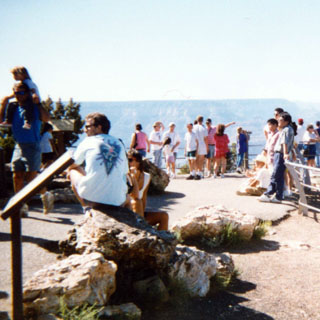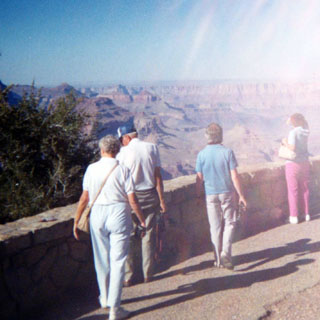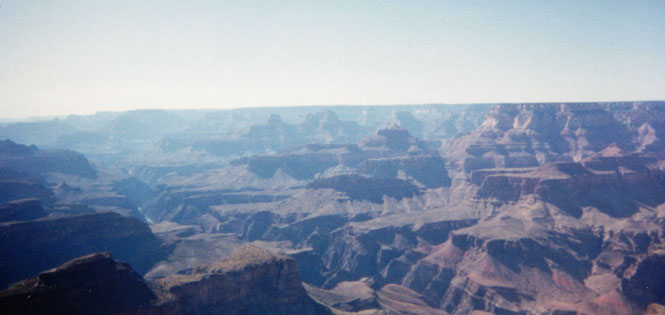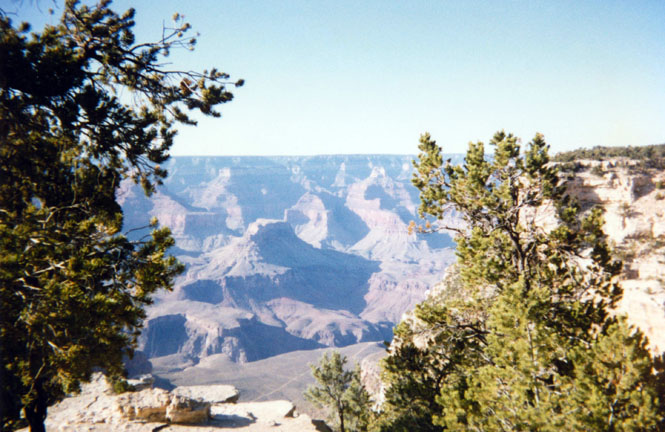 A Ford Tri-motor at South Rim.

Williams, Arizona. There is a regular scheduled steam train (standard gauge) that runs from Williams to the Grand Canyon.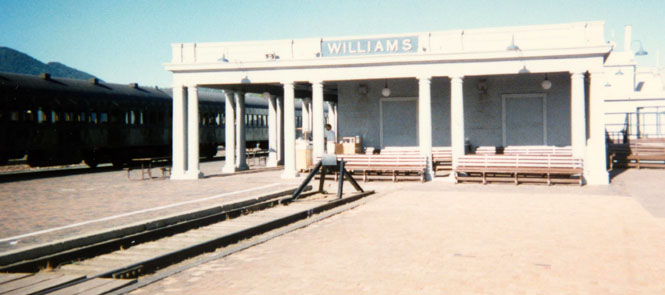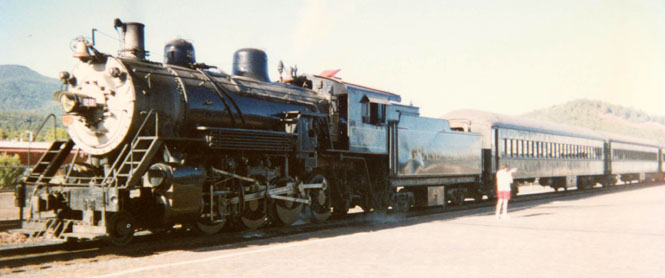 California
Needles, California. I stopped here for about an hour to swim. Hot. Hot. I also spend about 20 minutes repairing a hole in my exhaust system--I have enough miles on this bike that things that don't normally wear out, will wear out. The exhaust cross-over pipe being an example. It just burned up over the miles and there was nothing left.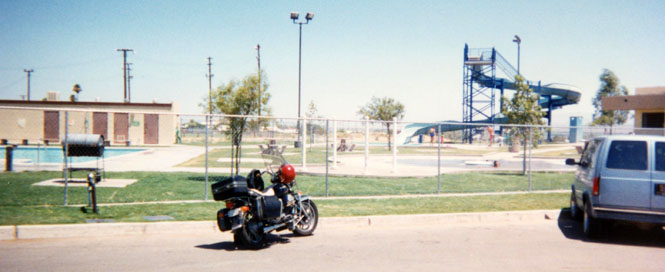 A rest stop on the long climb up the Needles grade.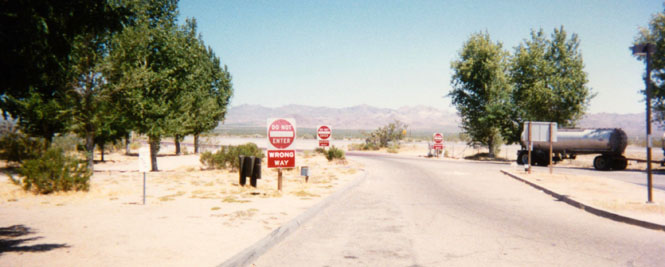 The Tehachapi Loop. The tracks enter from the left (through a tunnel) and loops around the hill.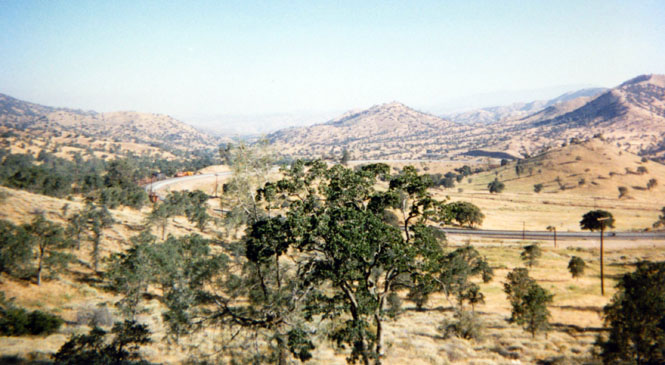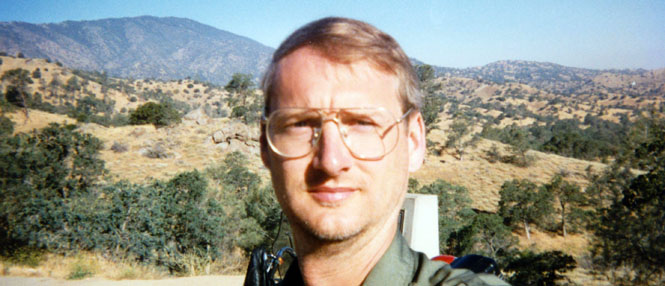 Not far outside of Bakersfield on CA-58. A classic motorcycle road.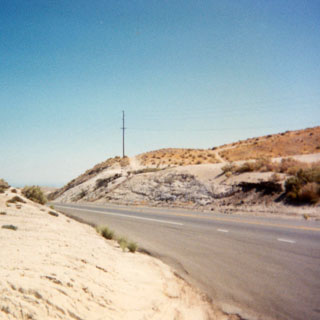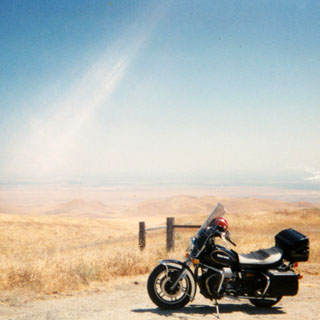 A hazy day in the Central Valley.
An oft-repeated photograph. There's a handy pull-out, so it seems that most every motorcyclist (with a camera) stops here to take exactly this picture.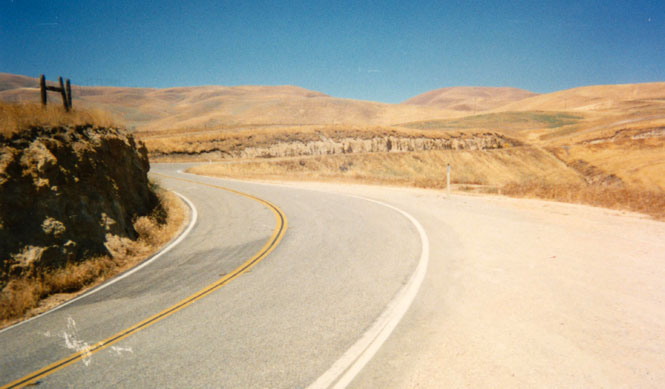 Santa Margarita, not all that far from San Luis Obispo.

Morro Bay and Morro Rock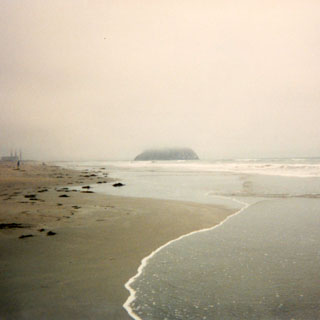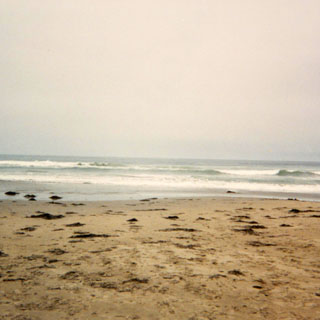 The visitor center to Hearst's Castle at San Simeon.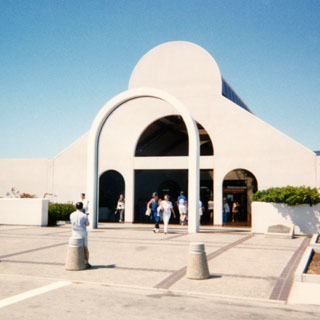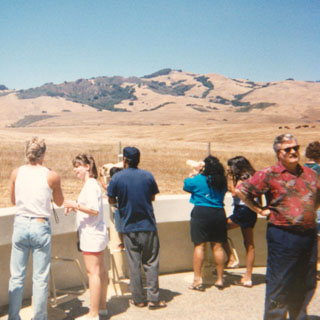 The castle is way up there on the hill. The tours were sold out for the day, which is what I expected. I'll do the tour another day.
Along the coast on CA-1. Perhaps the most famous motorcycle road in the country.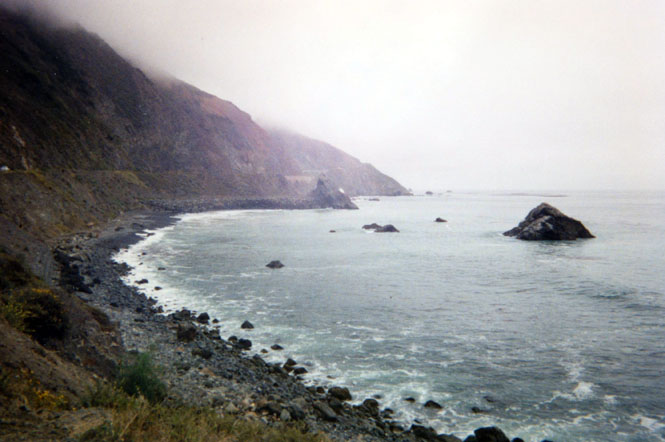 It was a cold, but not too cold, day. Just about perfect, really. Some fog and some low clouds, but nothing that reduced visibility.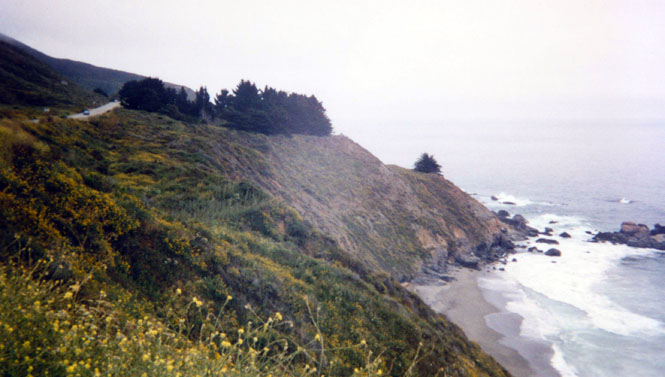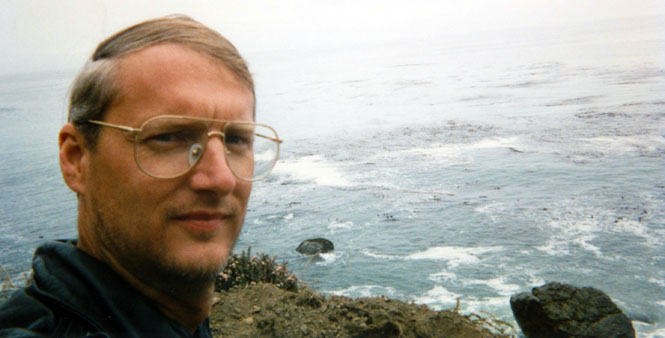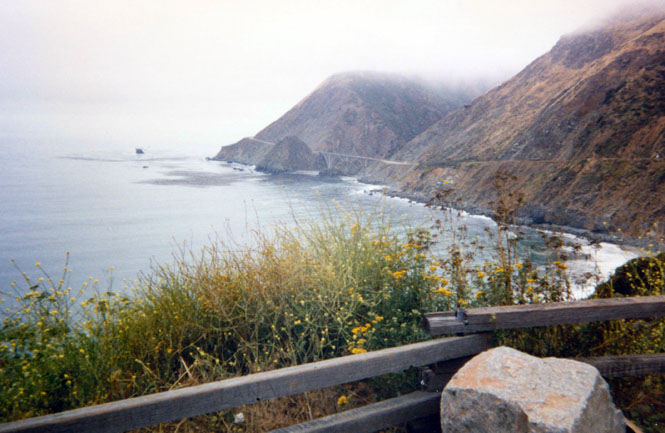 At the Sacramento Rail Museum.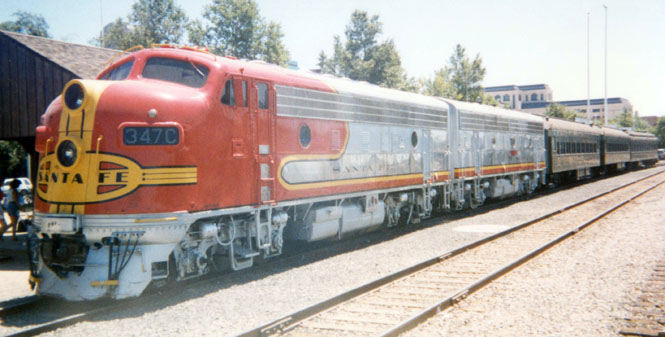 Along the Sacramento River. A tour boat ran between San Francisco and Sacramento. And, that's the Delta King stern wheeler.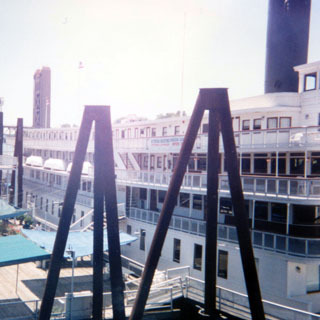 Highway 36. One of the more exhausting roads I've ever ridden. I've done it several times, now, and it will wear you out. It's not entirely paved, so it bears attention.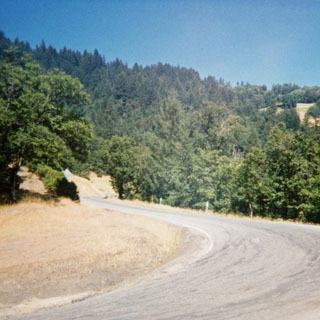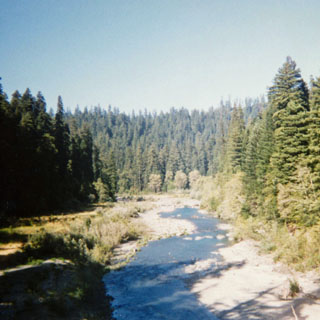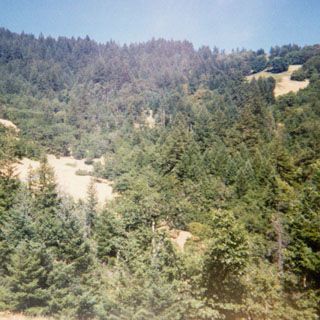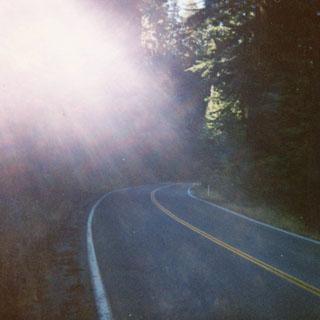 Eureka Harbor.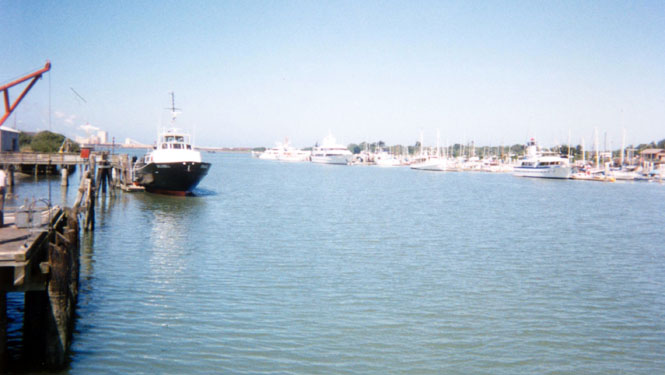 The Samoa bridge.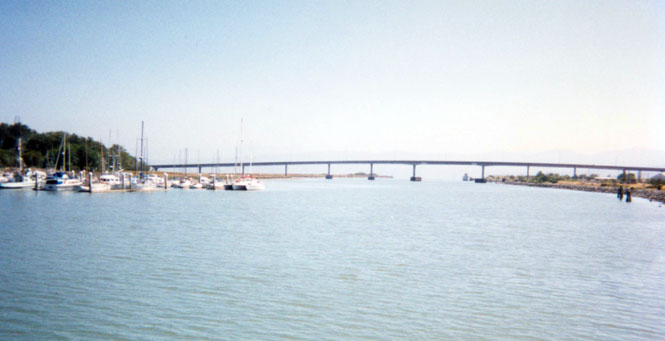 At the Scotia Museum.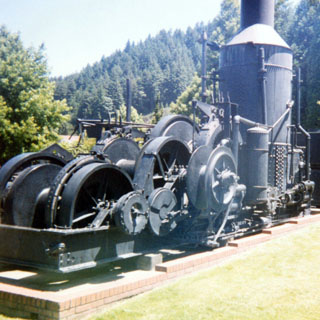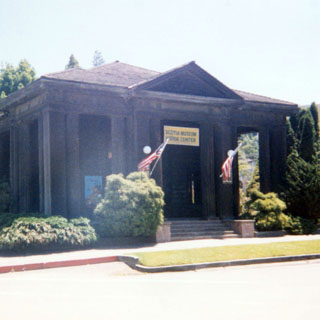 Scotia Mill. If I were brave, I'd identify those logs as Douglas Fir.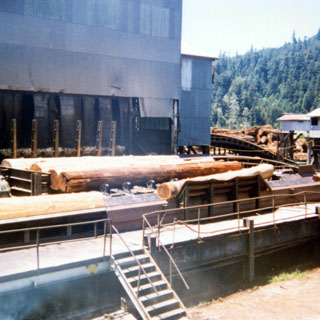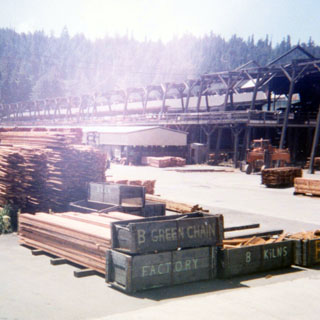 Founder's Tree. It would be safe to call this one of the taller trees in the world. It may not be the tallest, though.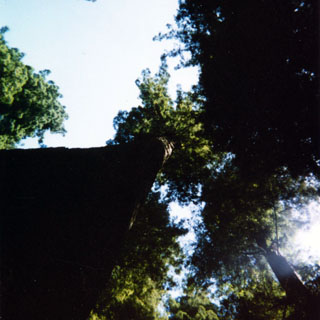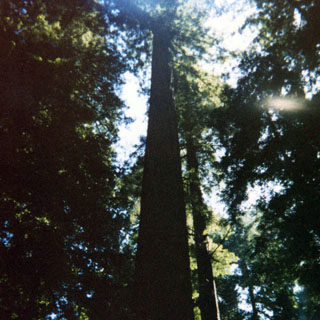 It is not easy to take a picture of a very tall tree.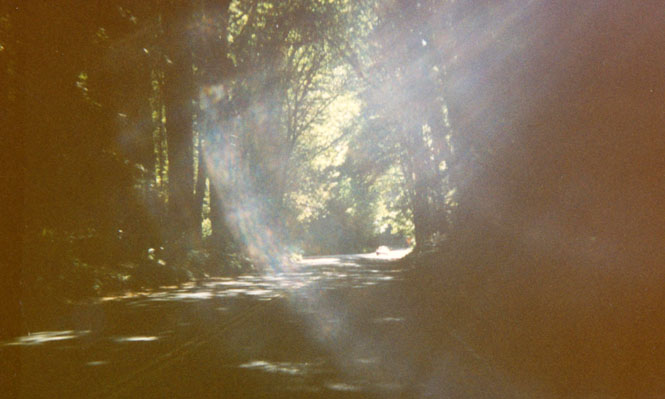 Along highway 299, riding away from Eureka towards Oregon.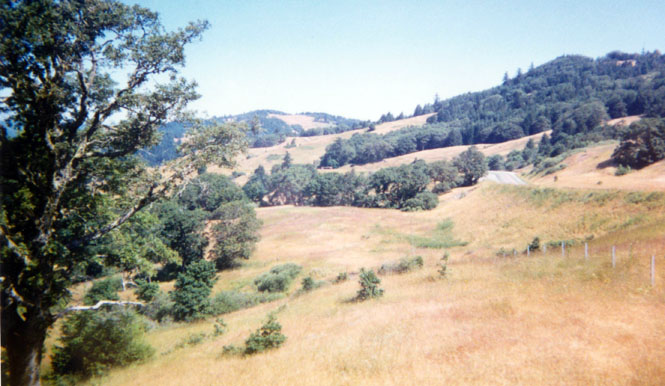 The Trinity River.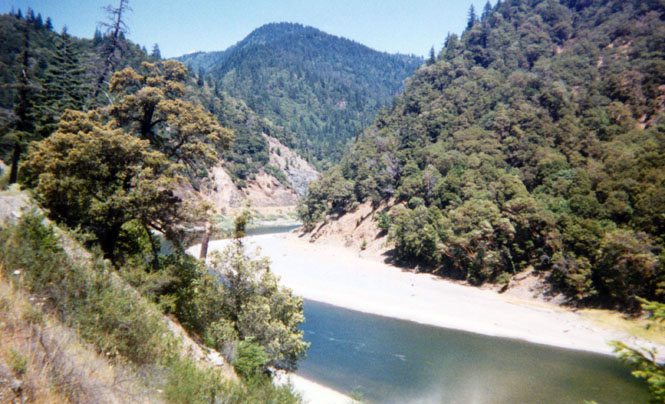 Highway 96, not far from Soames Bar.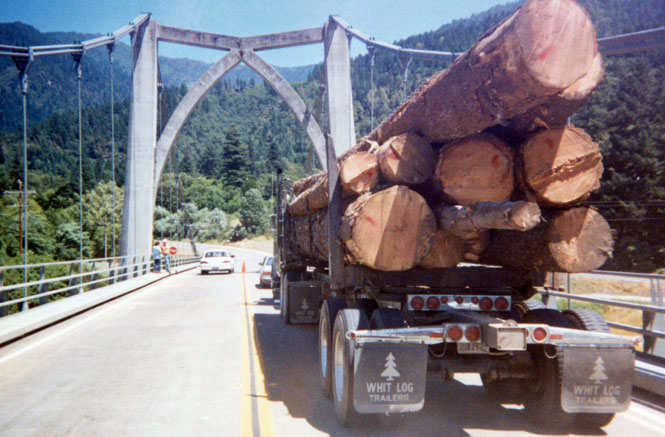 The Klamath River. Quite a nice place to be on this very hot day.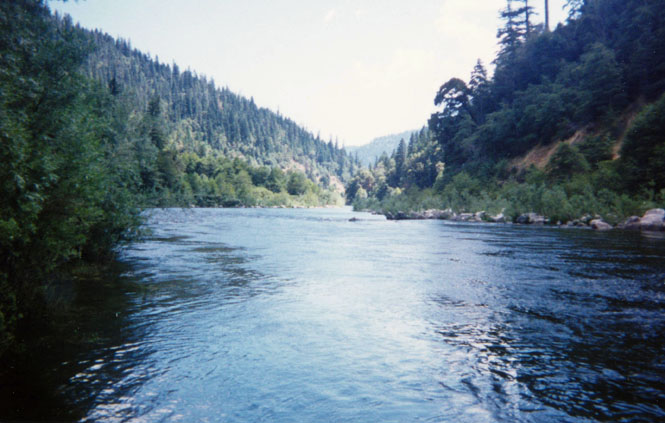 Oregon
The entrance to Crater Lake. I would make yet another try at the elusive east rim drive.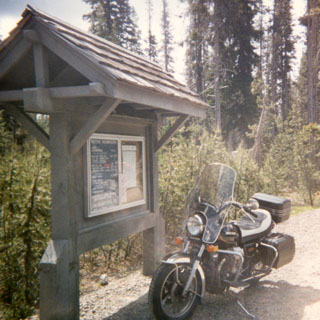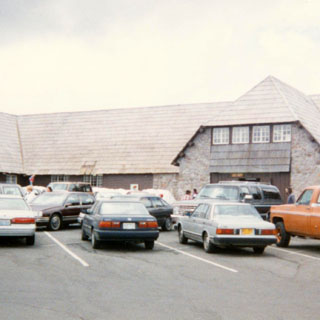 The visitors center (with no stuffed bears in the gift shop).
Lots of snow, but not all that cold. Very nice. However, the east rim drive was still closed.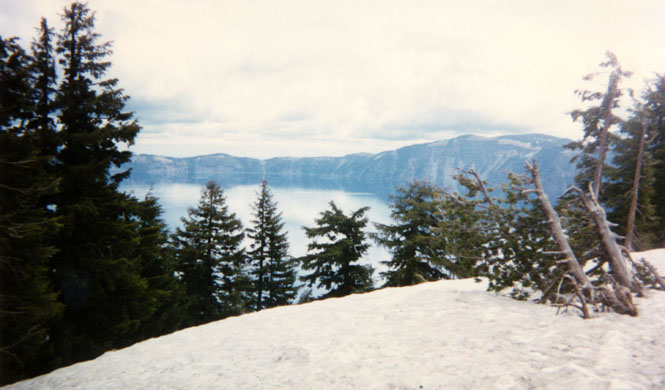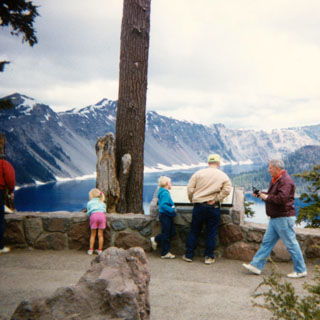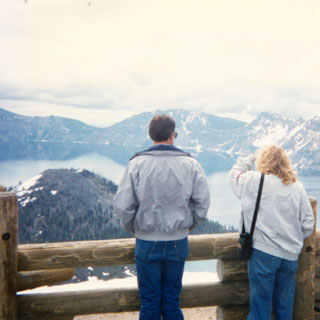 This may have been my last trip not wearing a full riding suit, but wearing only a leather jacket. Both approaches have their advantages, but the full riding suit wins overall.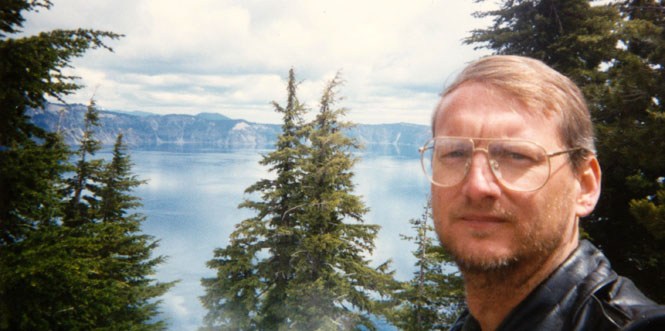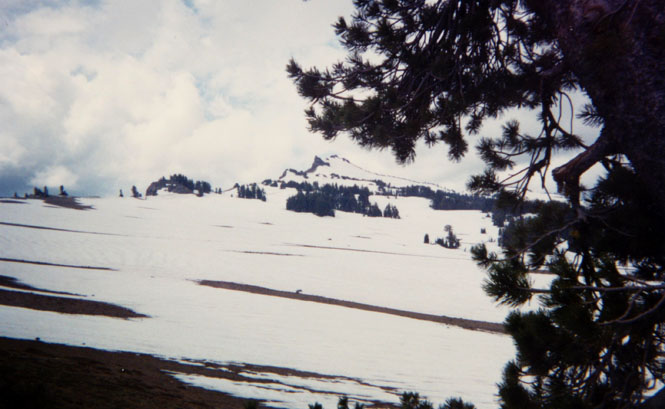 The Dunes Motel. I've stayed here countless times. Not this time, though. I stopped here to eat at a Chinese restaurant, behind me.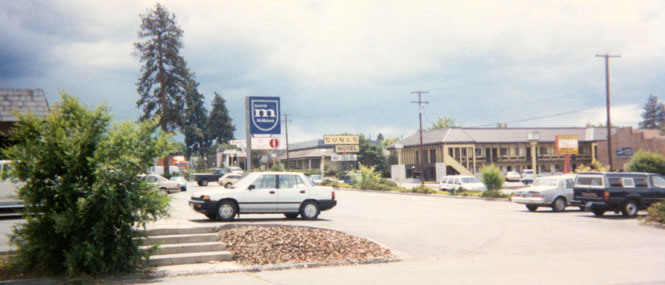 Somewhere west of Burns, Oregon.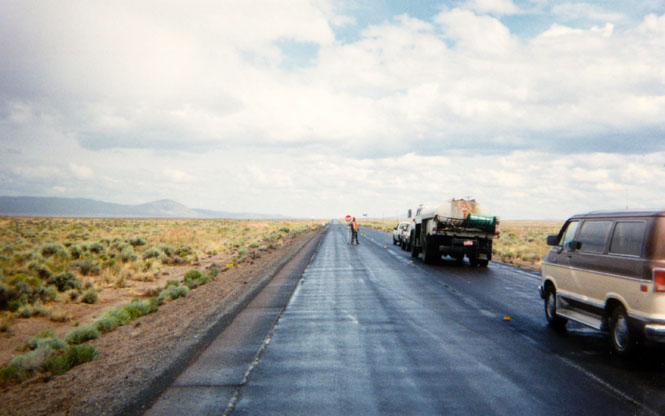 And, someplace on highway 20. I've always enjoy this part of the country. Unchanged and empty. Not too far from Idaho.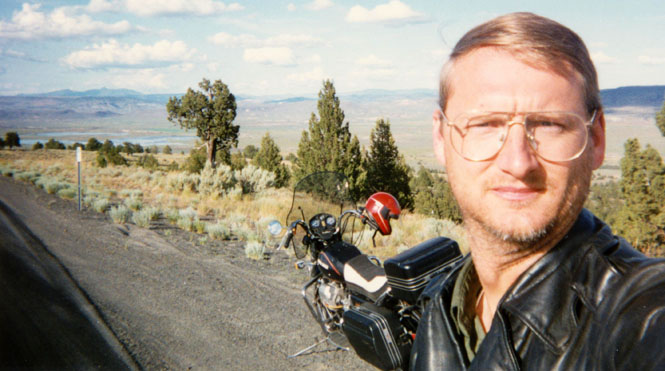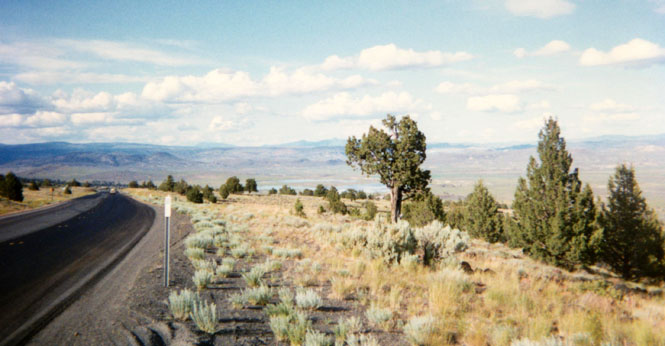 There was a great deal of road construction this day. That's the Malheur River. Really, it's a beautiful area. Of course, if it's 100 degrees it might not look as nice.
The pilot vehicle had us driving (or riding) on the fresh asphalt. I would have none of that, and scooted over to the other lane that still had the old stuff. I wasn't going to help them save the cost of a roller.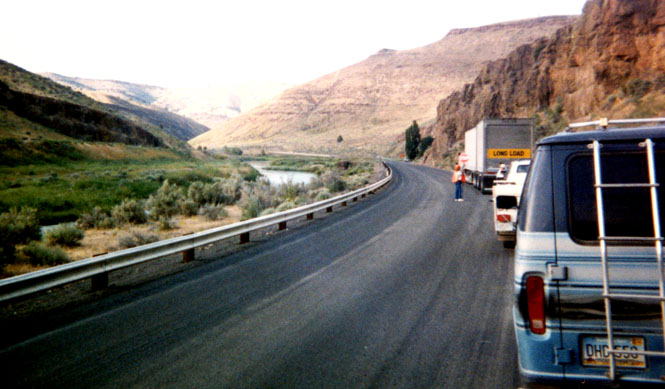 Idaho
The Snake River near Bliss, Idaho. I'd been running the Oregon Trail backwards.
There's an Oregon Trail crossing off in the distance: Three Island Crossing.

Thousand Springs along the Snake River.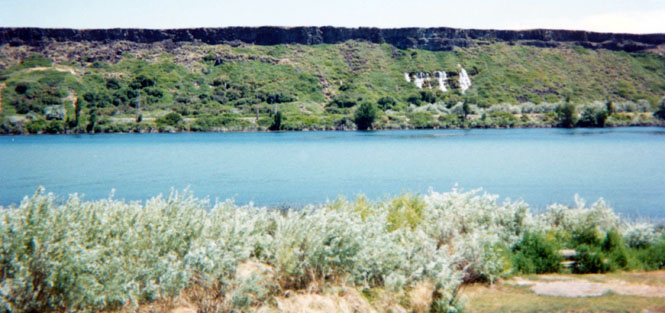 Idaho potato fields.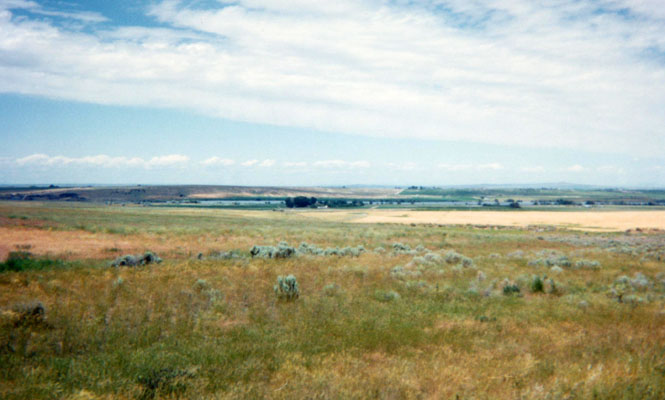 Utah
I stopped here for a sandwich and fuel. Morgan, Utah.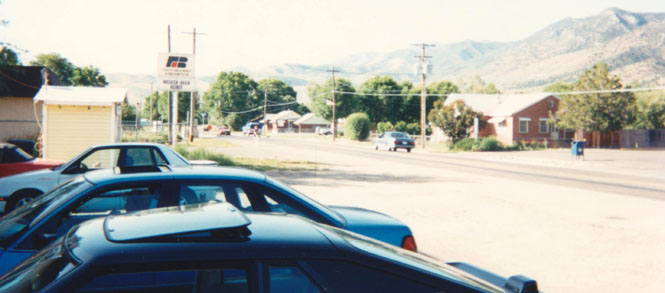 The Devil's Slide, Utah.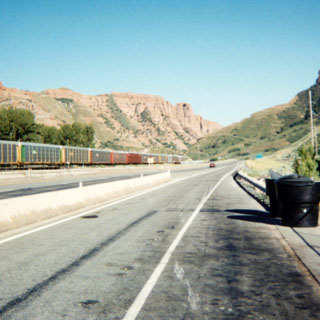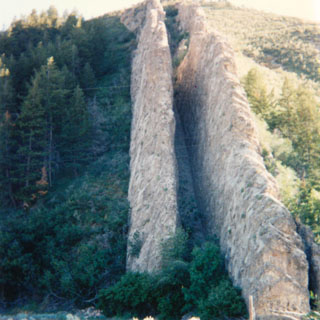 Wyoming
Taken from Wyoming, looking back towards Utah.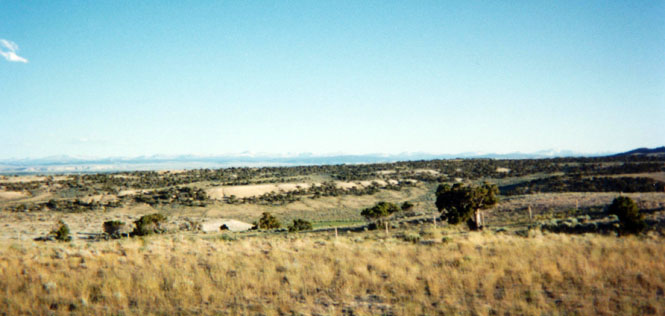 Someplace in Wyoming.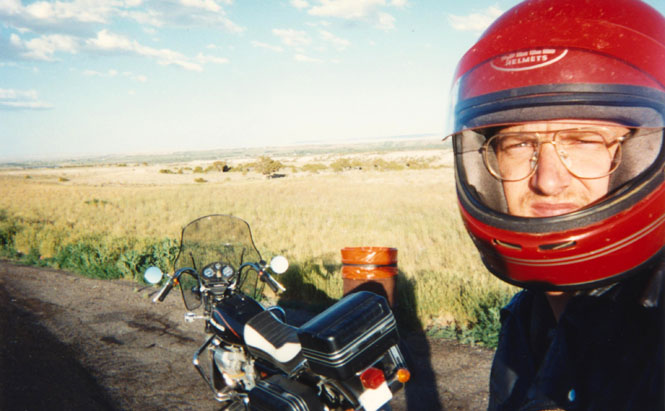 Green River, Wyoming for the night (with the sounds of trains all night long).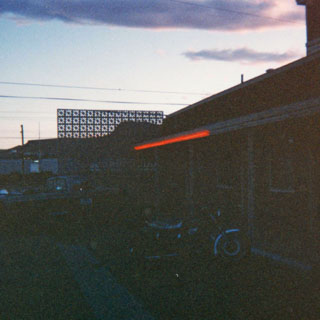 Nebraska
I ended up riding through that thunderstorm you see in the distance. Got a little wet. Not too bad, though.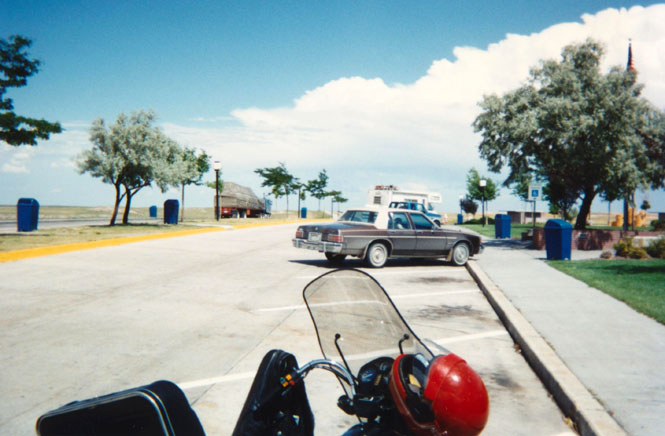 The other side of the storm. Looks a bit more fierce from this side.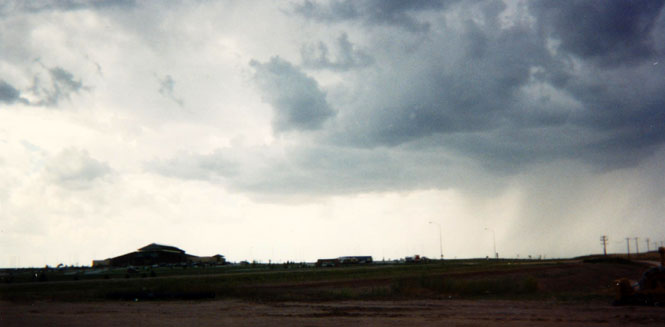 The village green of Warp's Pioneer Village Museum in Minden Nebraska. The best museum anywhere.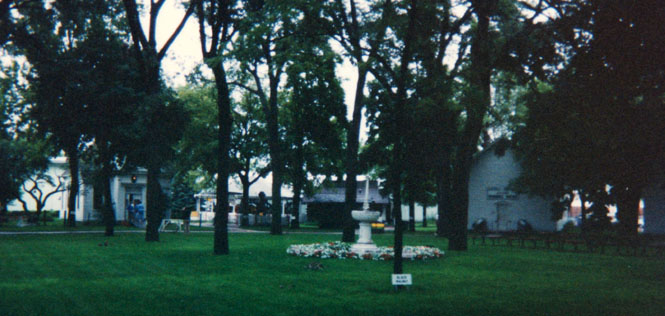 Kansas
Back in Kansas.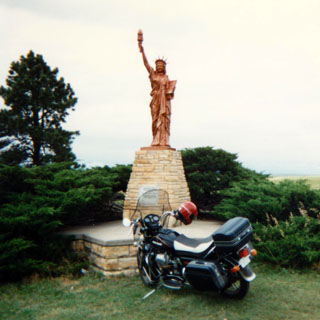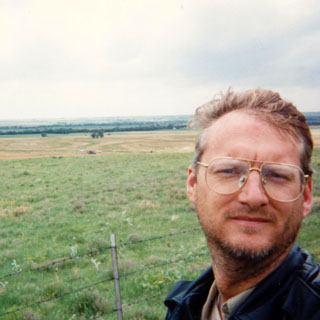 The back roads to Wichita.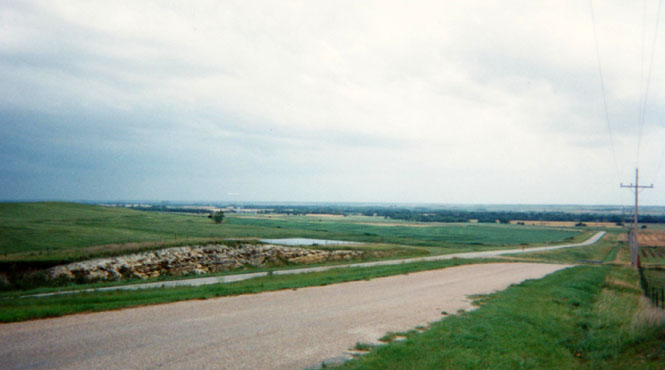 The Garden of Eden in Lucas, Kansas. The owner was a tad eccentric. He built his log house out of rock and his (mostly) preserved body is also on display.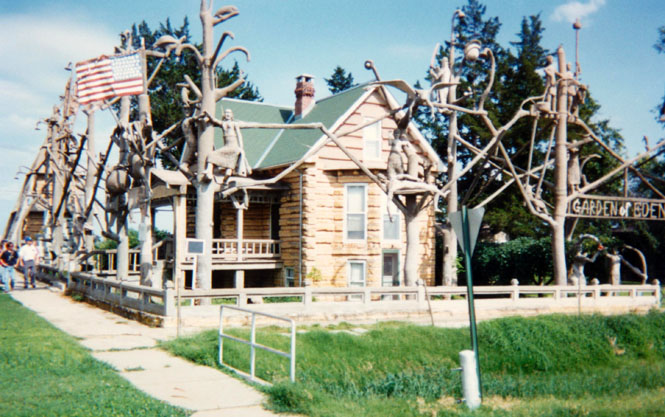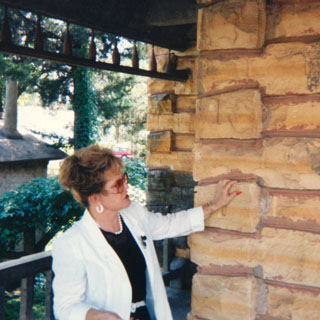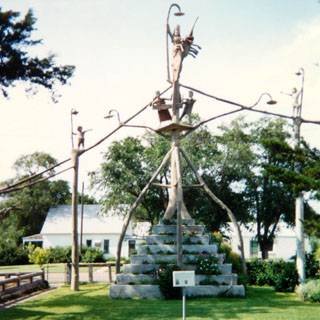 Good trip.
About 4,500 miles.
last edit: 4/23/2008