March, 2001

Two and a half weeks in the UK with Awanna, Rebecca, Gil and Daniel.
United Kingdom
This was to be a rather broad sampling of the British Isle.
What follows is very little text, and quite a few photographs.
England
Russell Square Underground Station, London.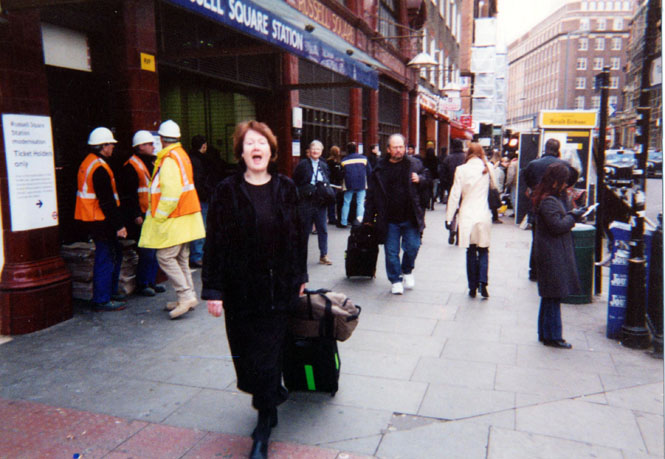 We're all mostly half-witted for lack of sleep.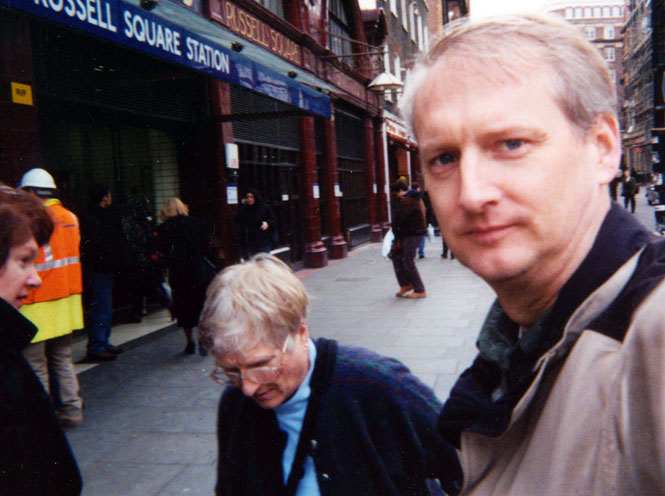 An evening view of Parliament from the top of a tourist bus.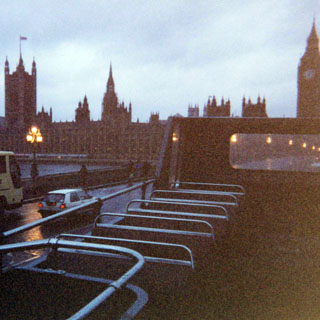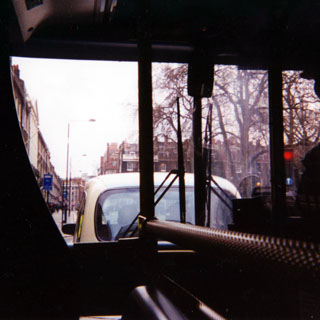 A great deal of walking in London.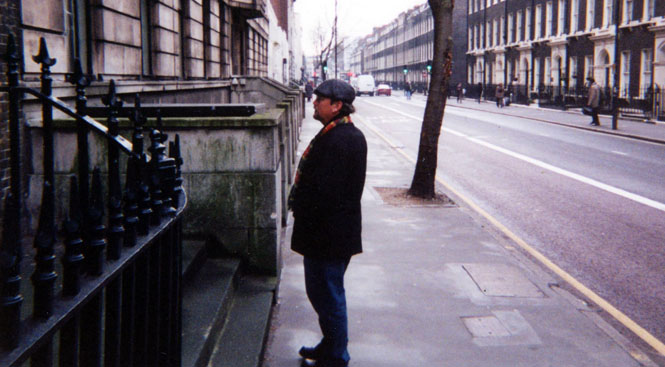 The United States Embassy and Hyde Park.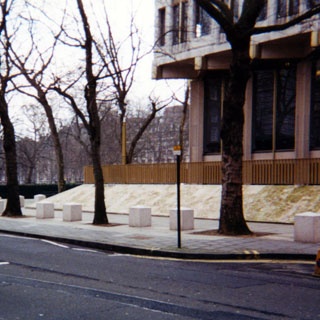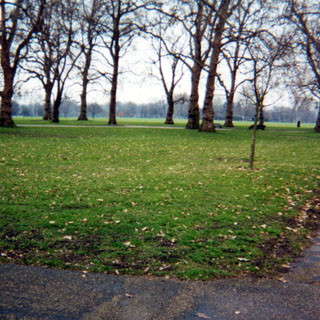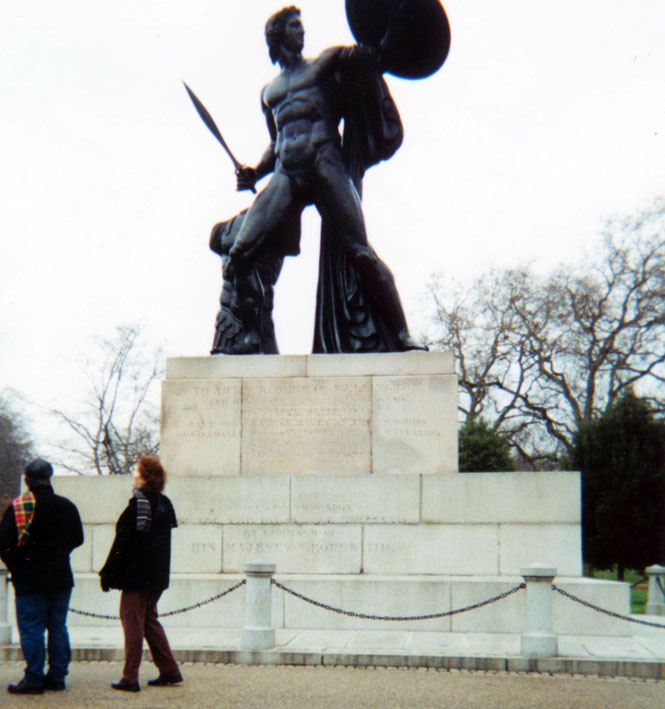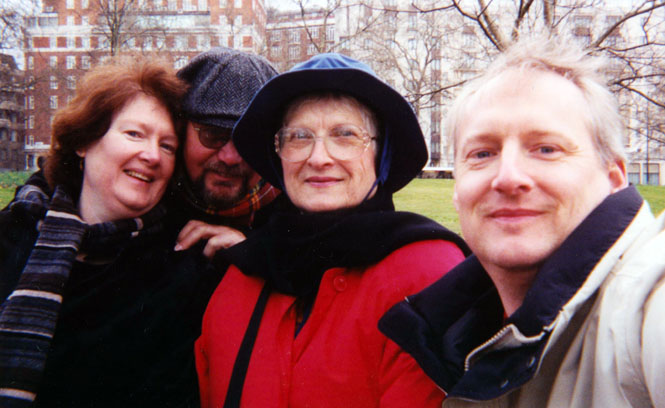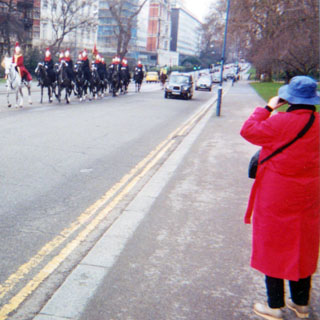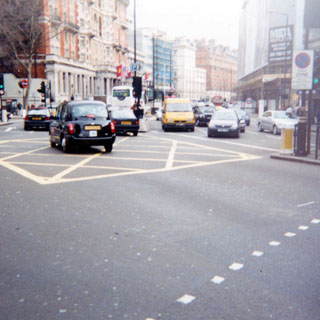 Not a tourist bus, this time; but, the real thing.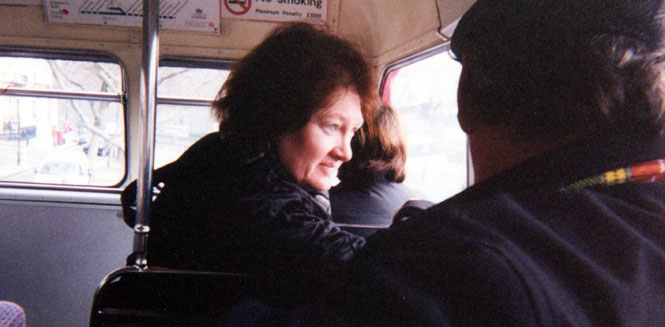 Inevitably we would find ourselves in Trafalgar Square.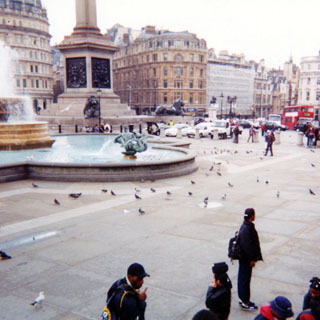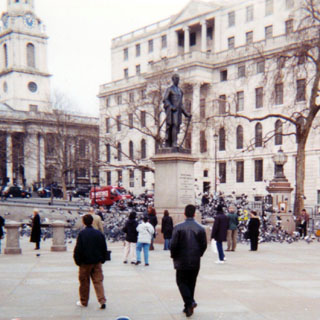 The Tower of London is across the street. This is a section of Roman wall.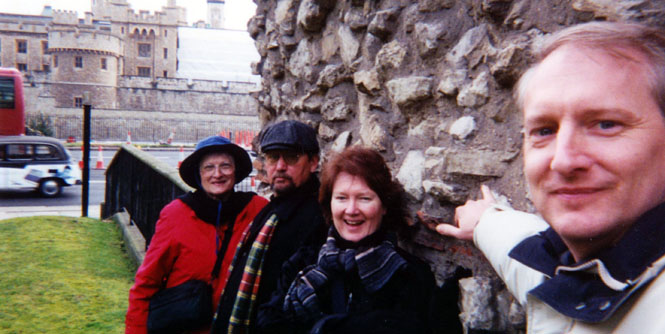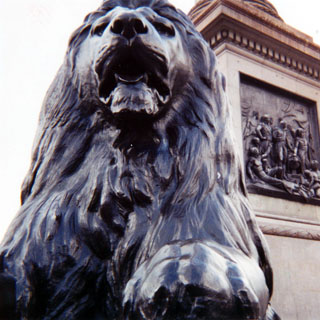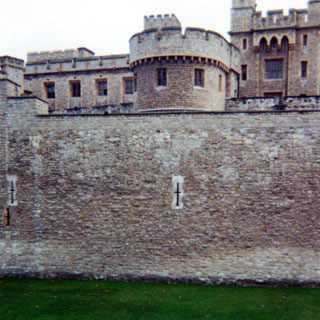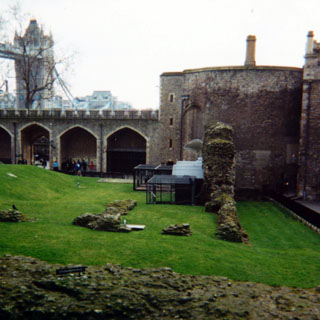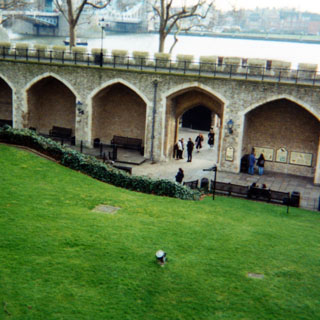 The train to Greenwich.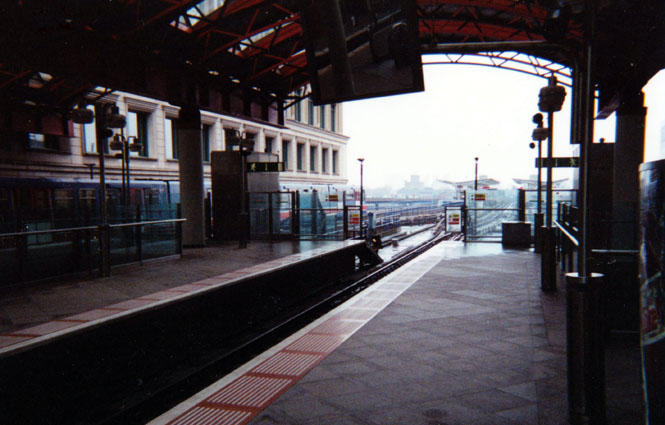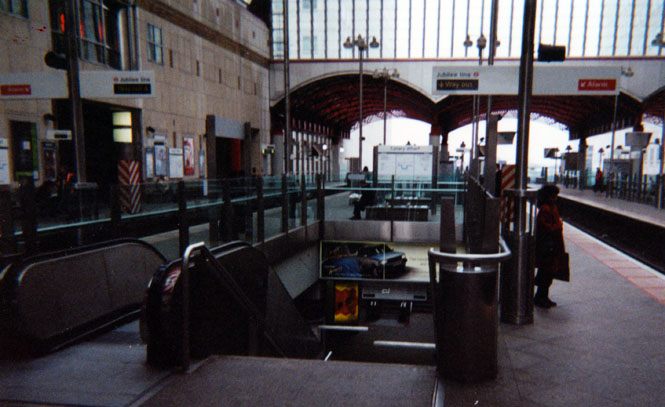 Greenwich.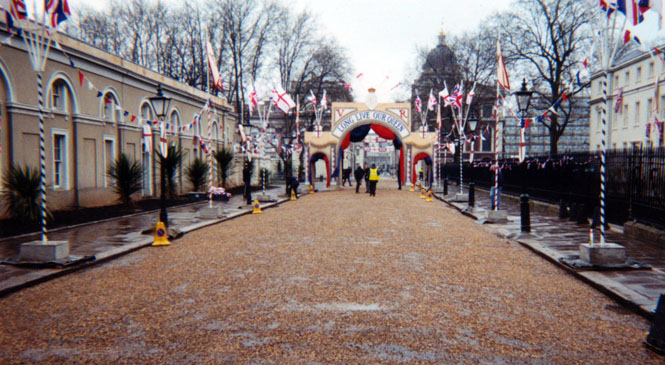 Maritime Museum.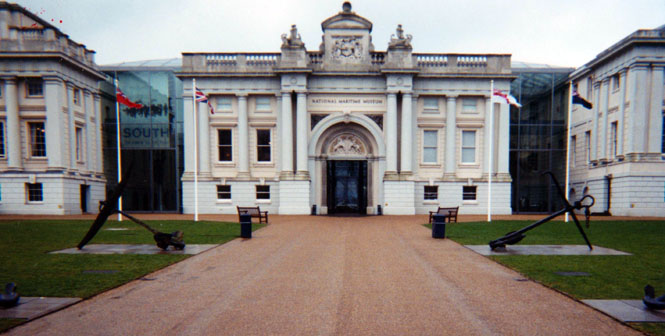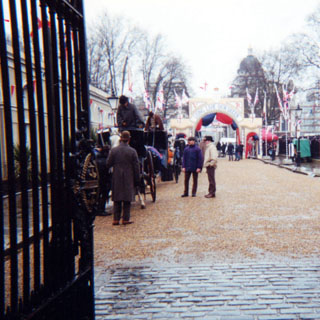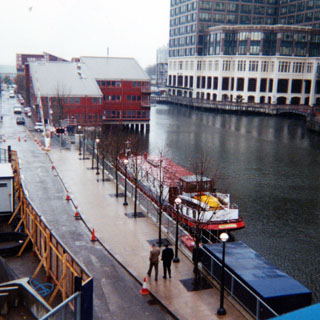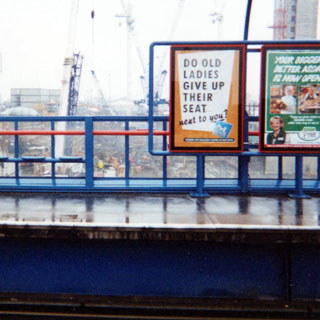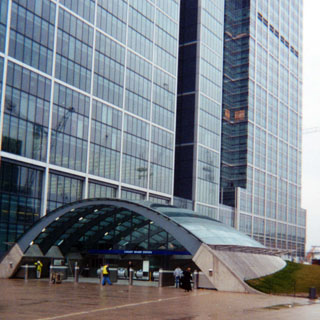 Parliament.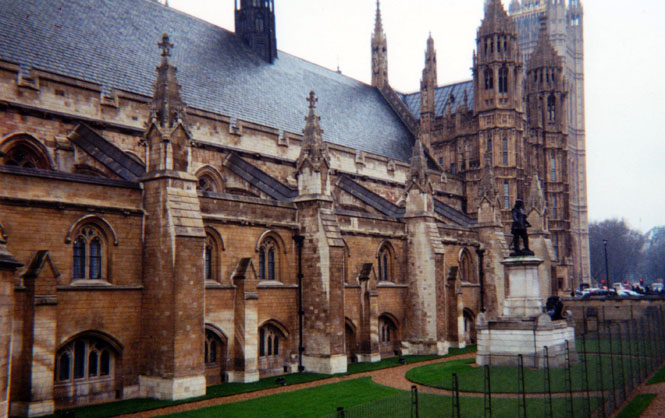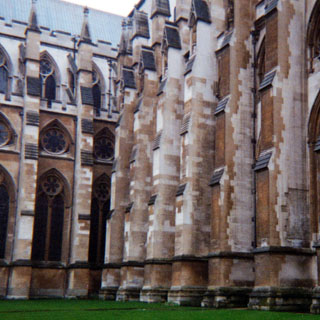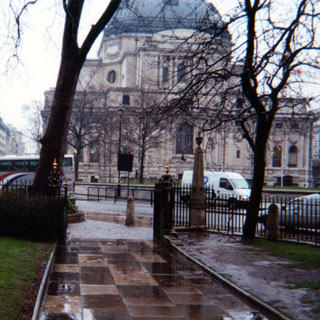 James Smith and Sons Umbrellas.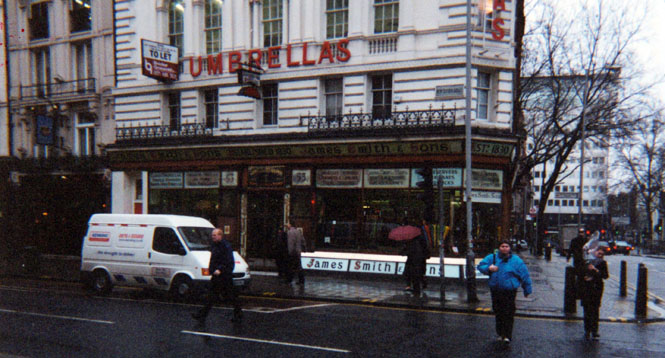 The British Museum.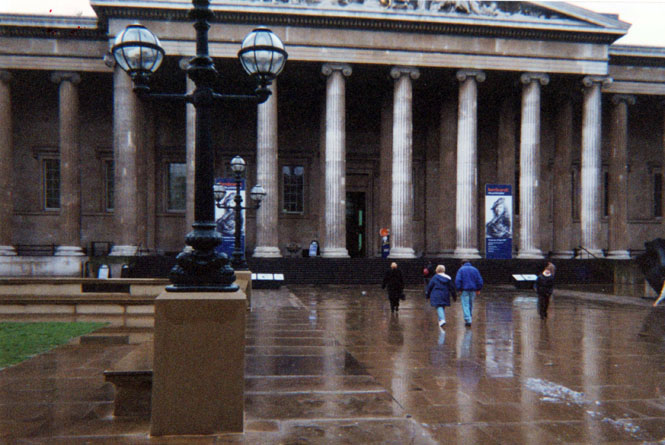 The courtyard is now enclosed.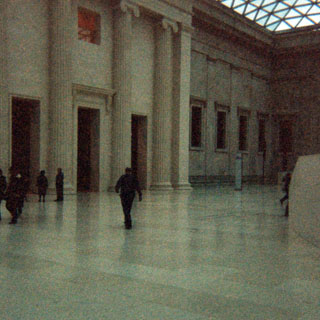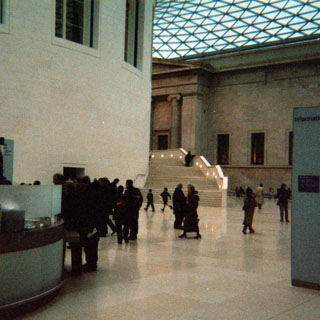 At the Waterloo Station, on our way to Salisbury.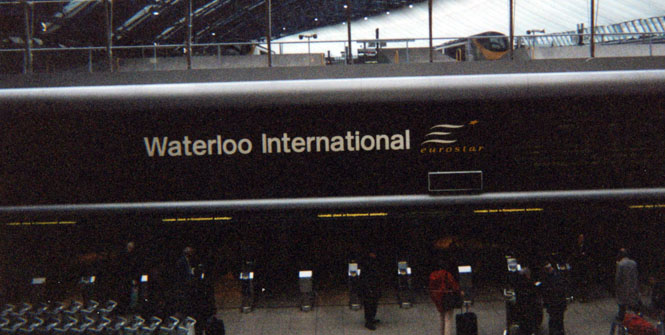 We were met by Barbara and Dennis.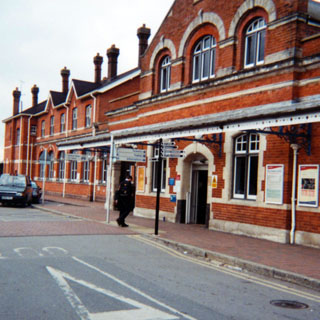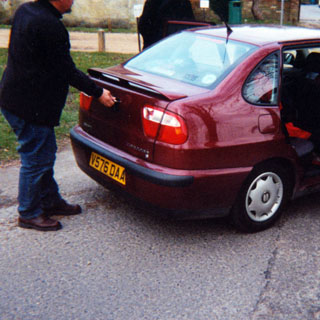 Salisbury Cathedral.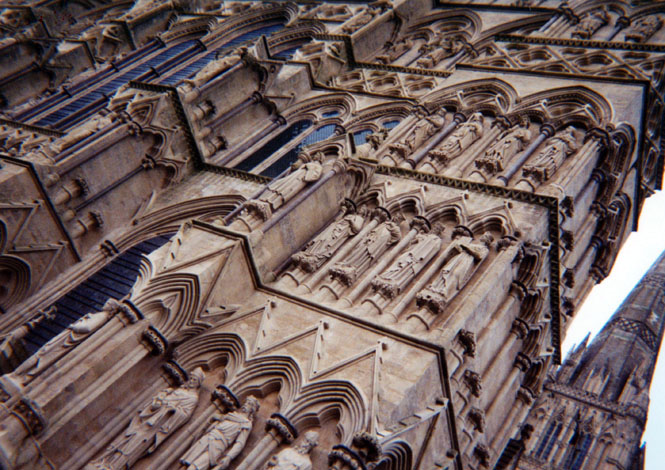 Barbara Martin with Gil.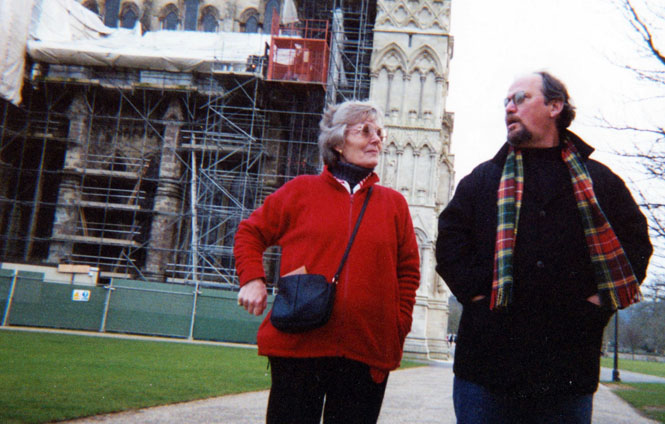 At the home of Barbara and Dennis Martin.
Our hotel in London. The George.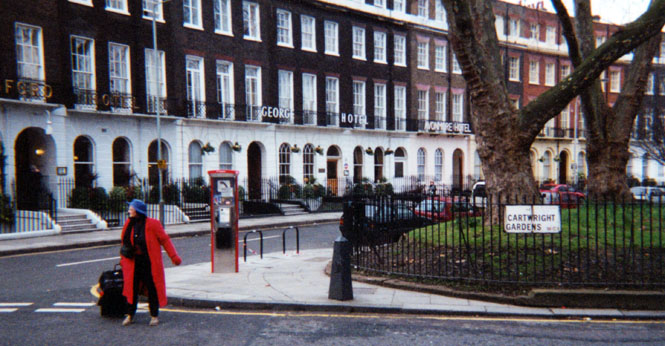 To the train station and then north to York.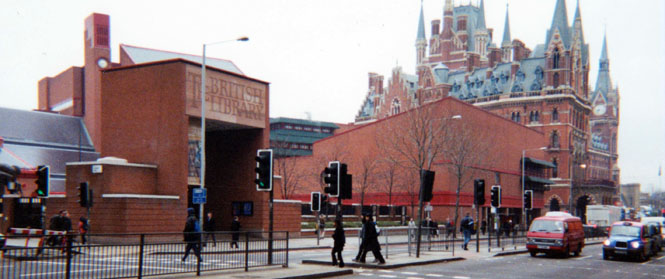 Arriving at York Station.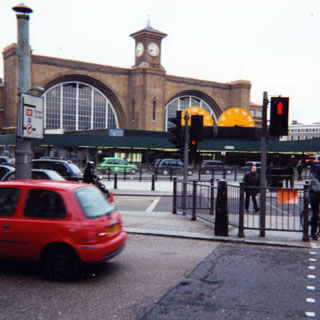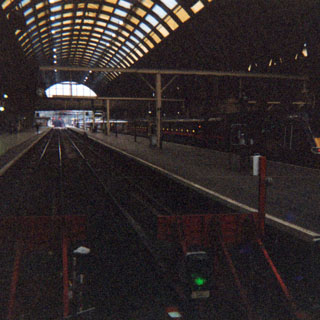 It's not always straightforward which road is the right road.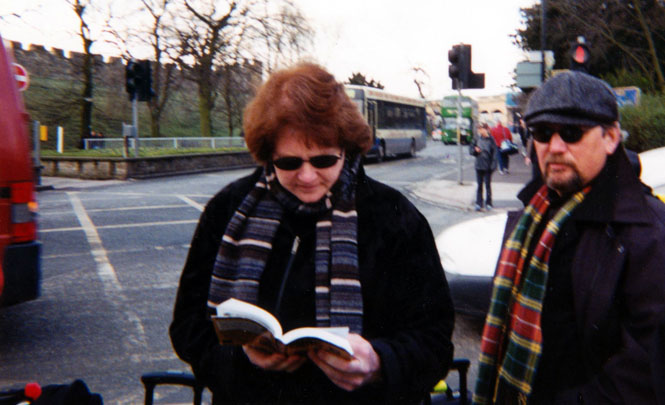 Walking to our Hotel in York.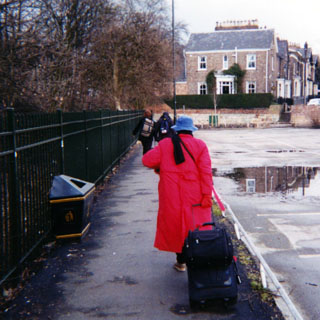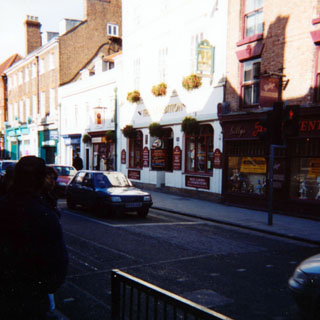 The York Minster.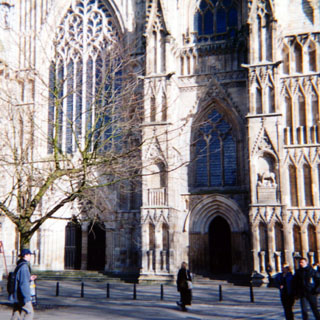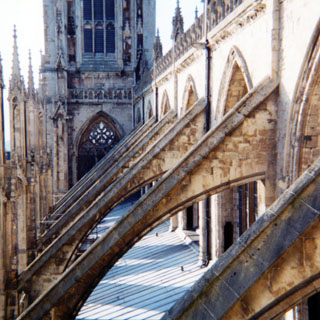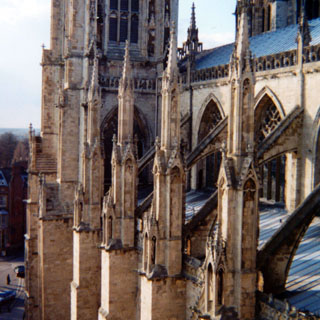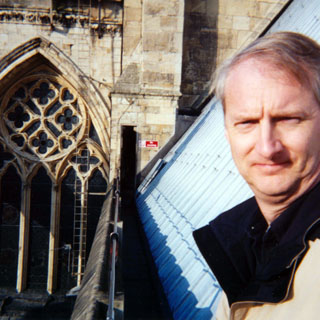 The view from the top.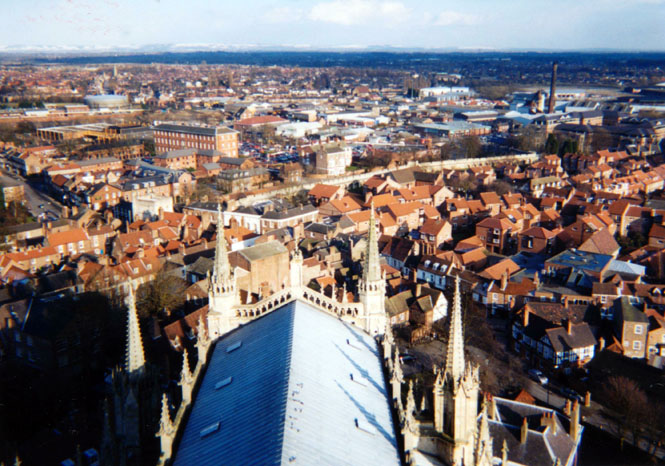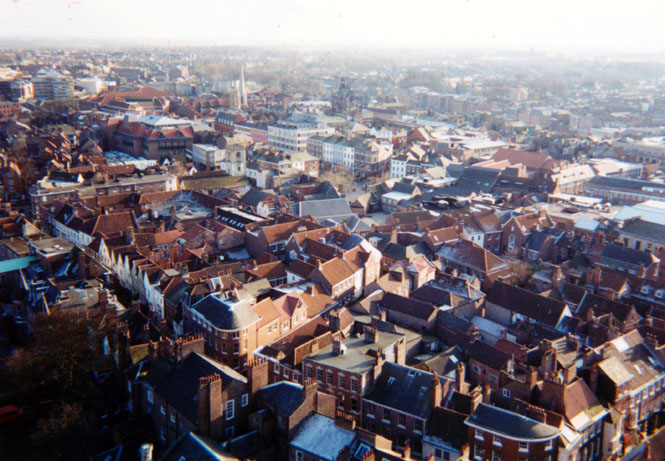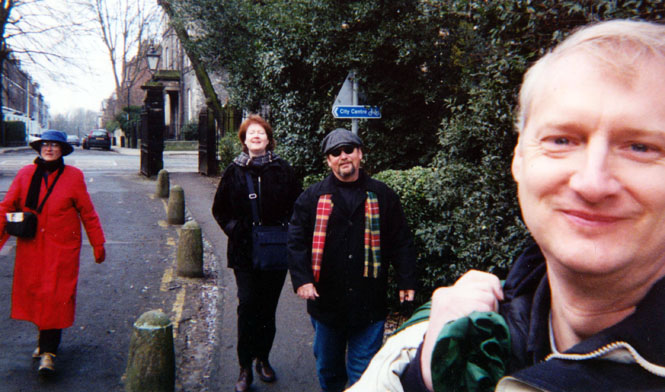 On the way to do our laundry.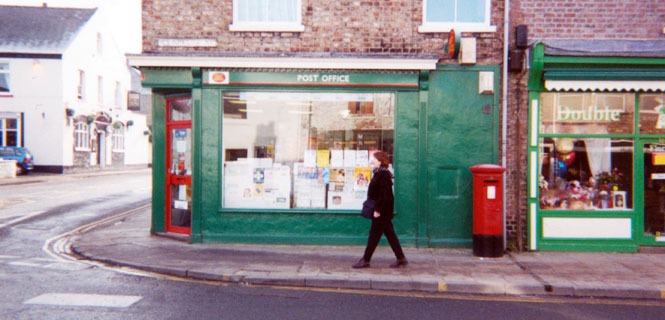 The Shambles, York.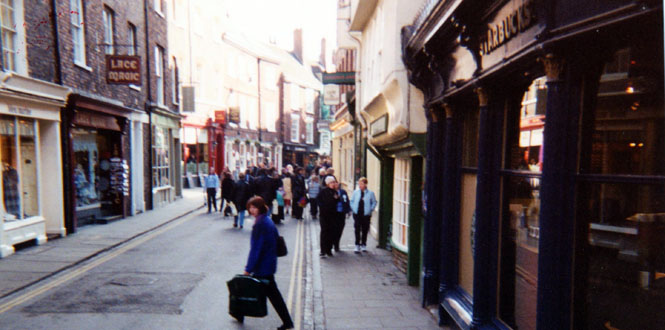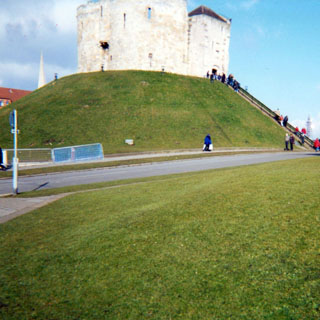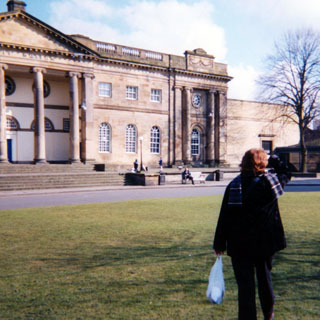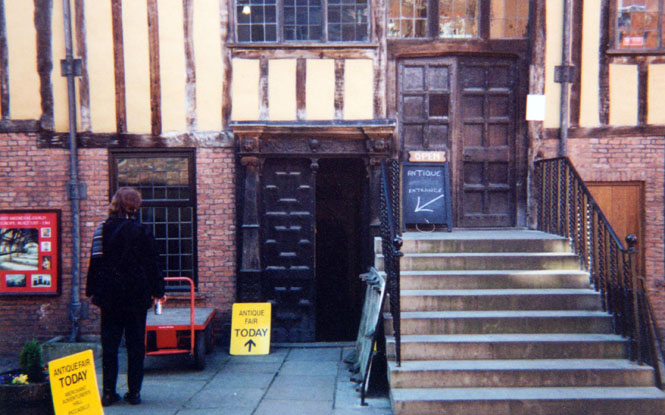 St. Mary's Abbey.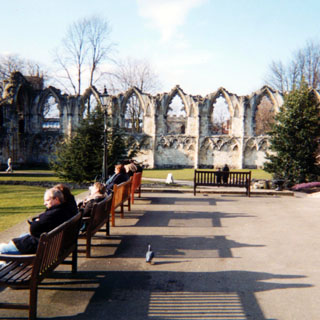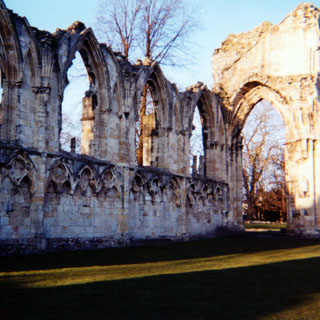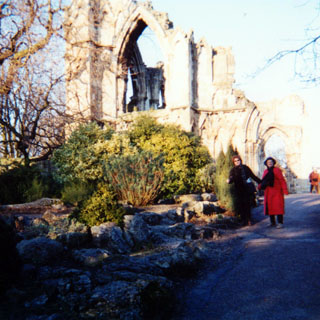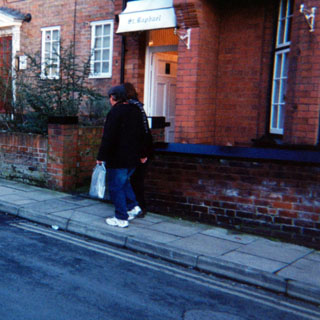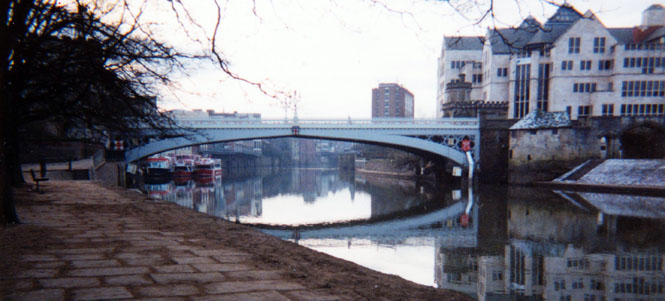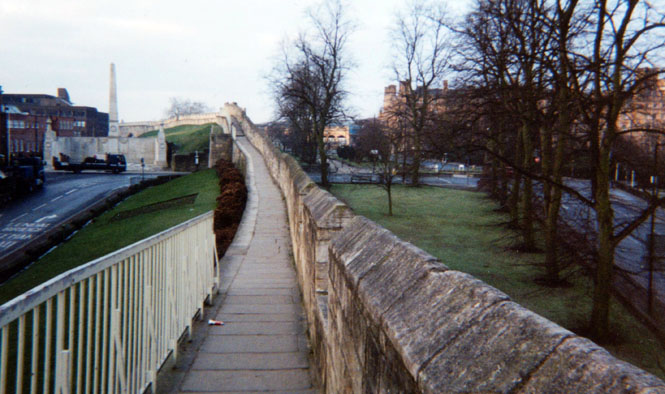 Driving north to Edinburgh. The North Sea.
Scotland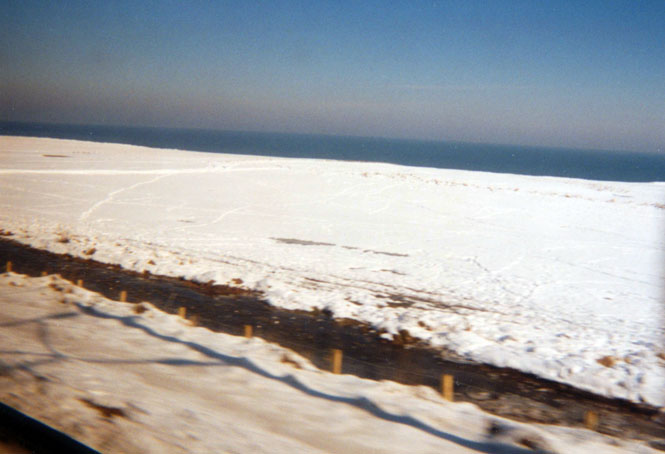 The Linden House Hotel in Edinburgh.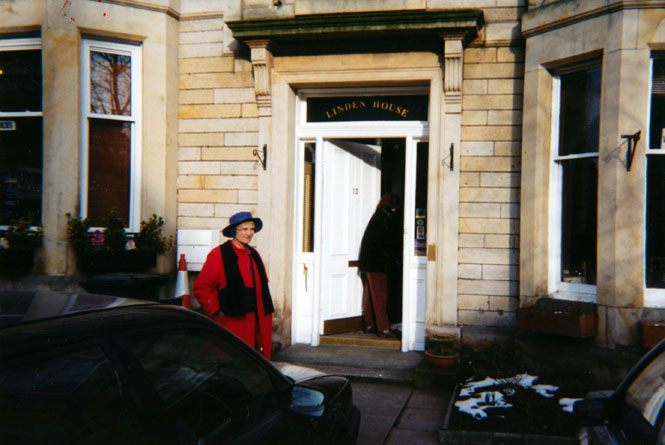 Edinburgh Castle.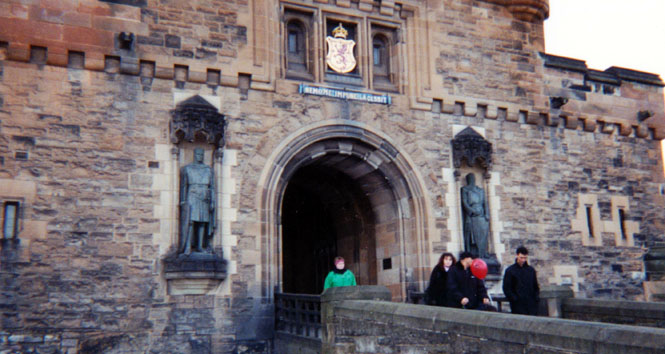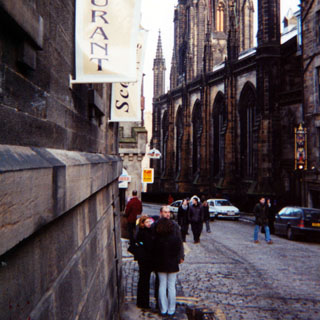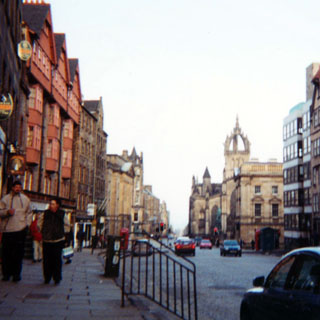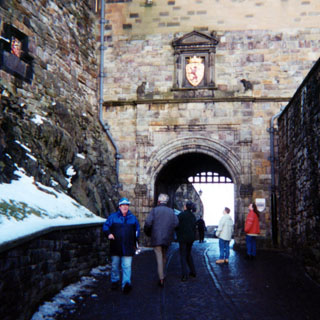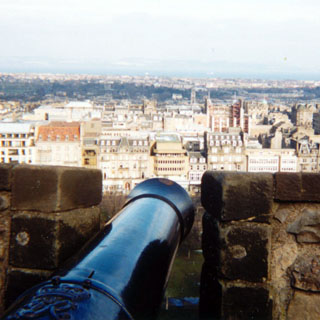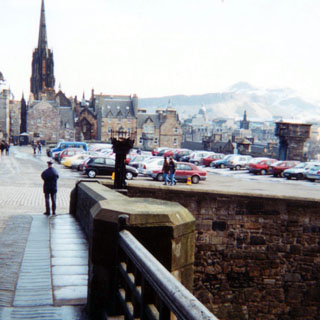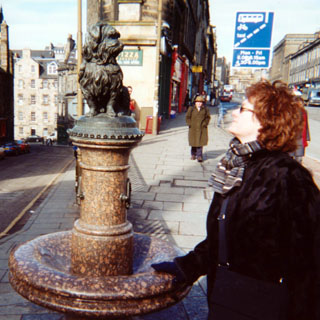 At the Manse of Marian and Keiji Nagahiro.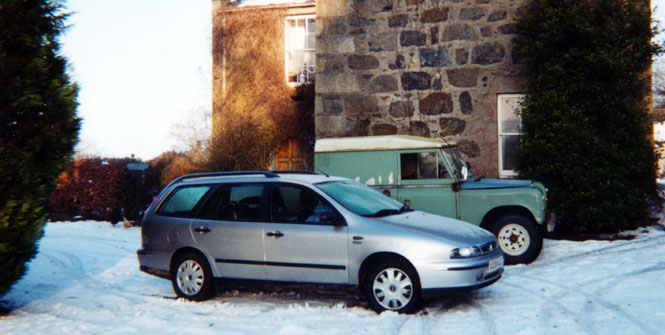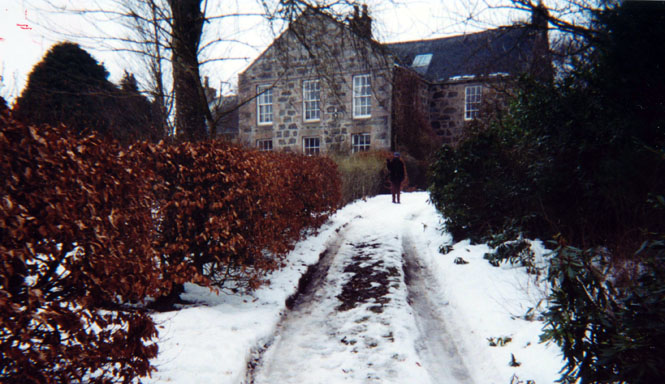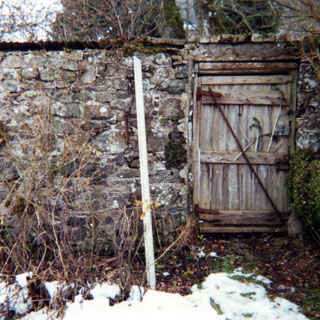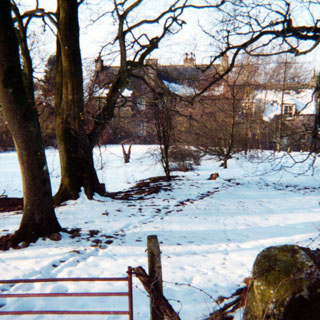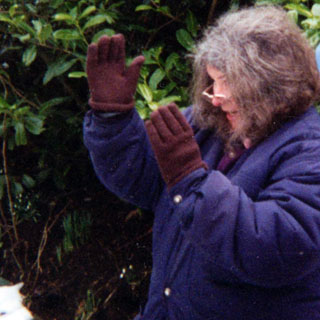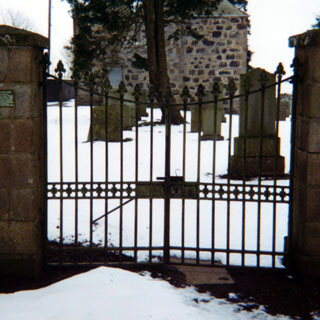 The Grampian Stones.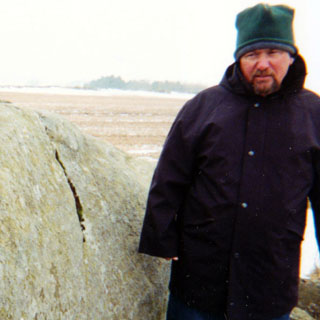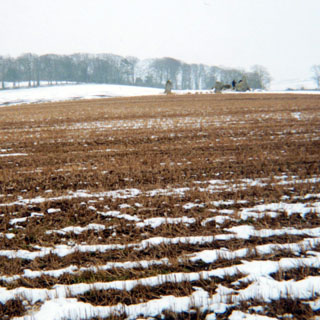 Glenfarclas Distillery and our guide for the tour.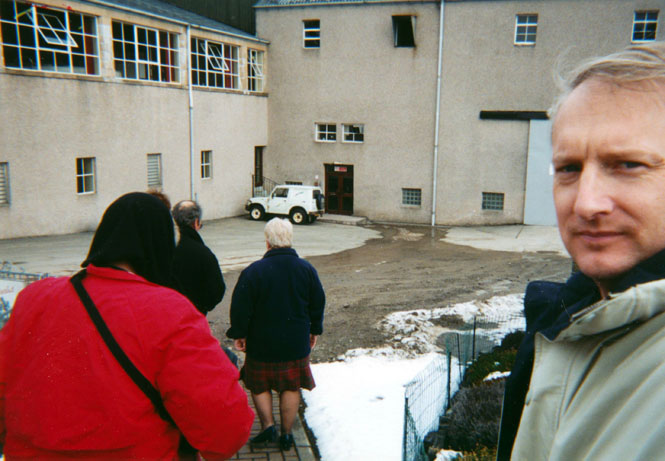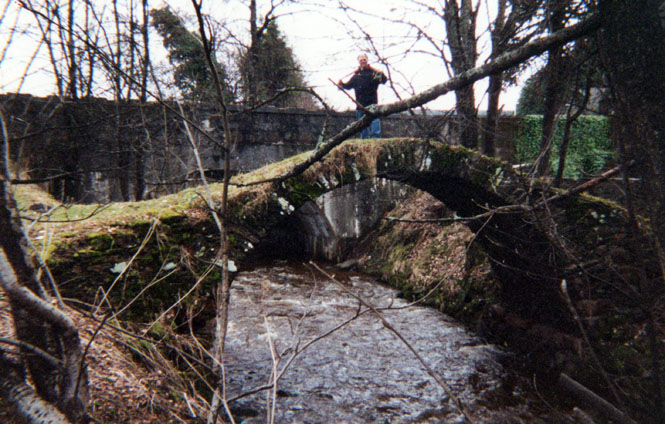 The River Spey.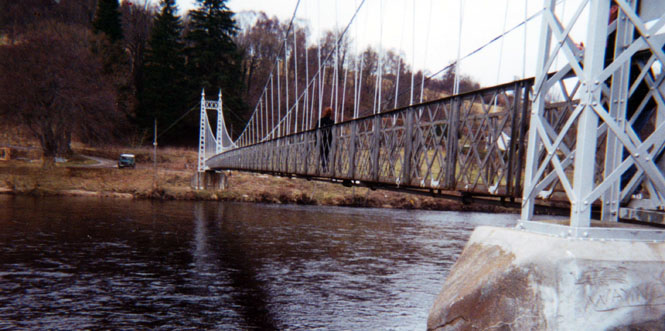 Pitlochry.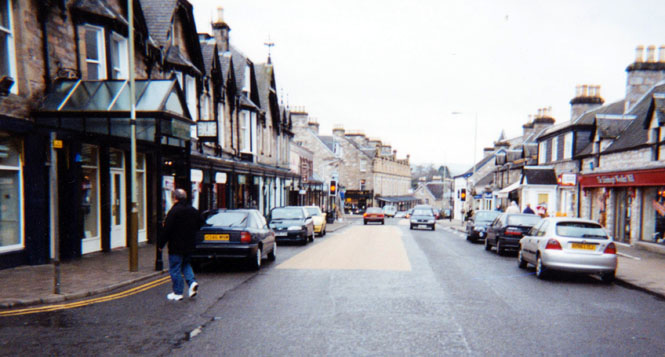 Our hotel in Pitlochry.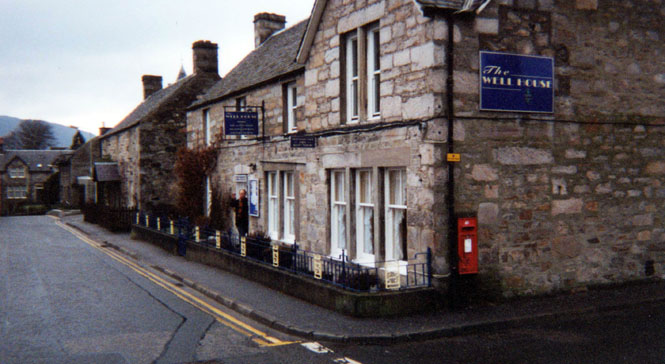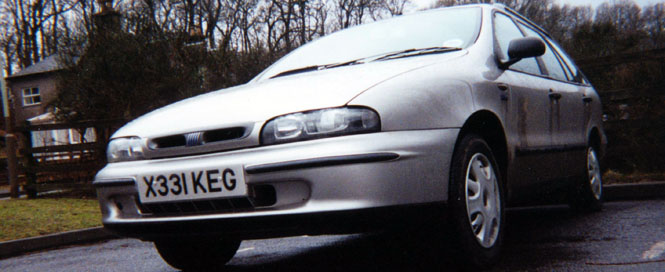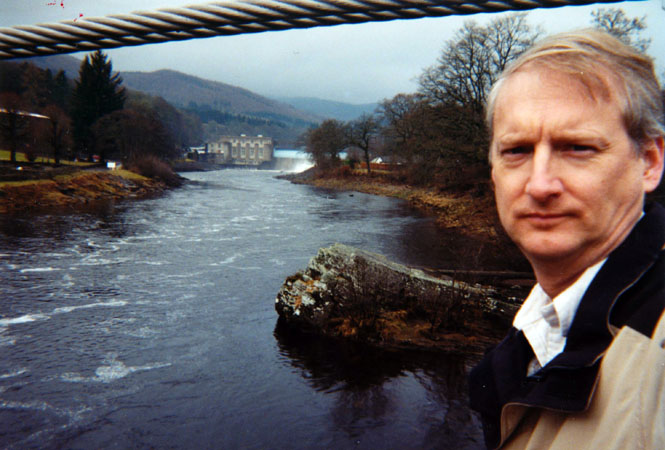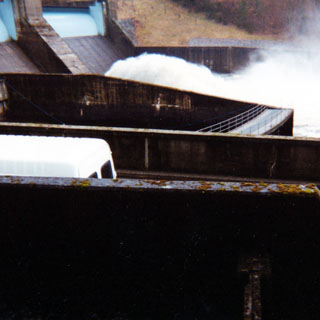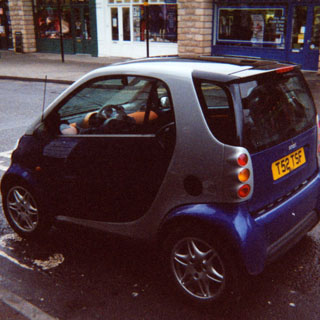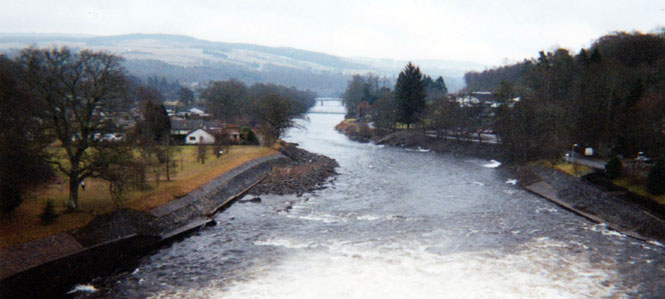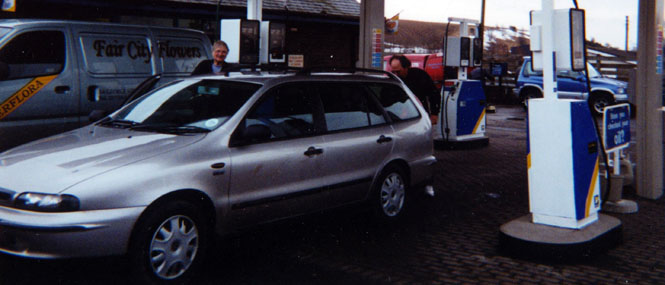 Driving south to England. The Forth Bridge.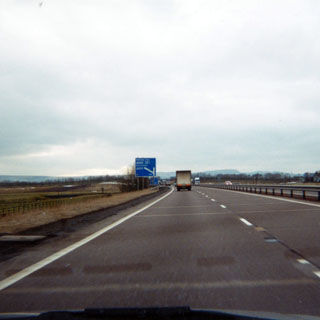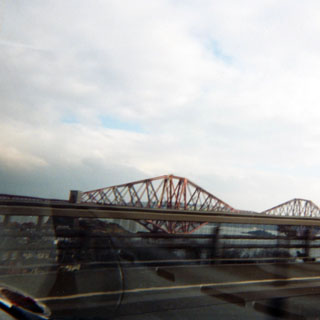 England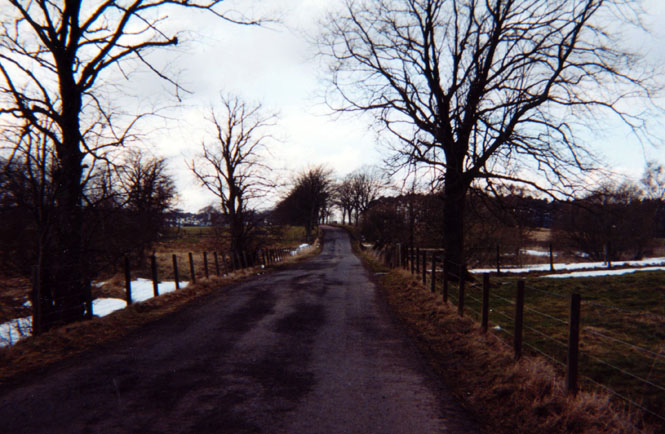 Brampton.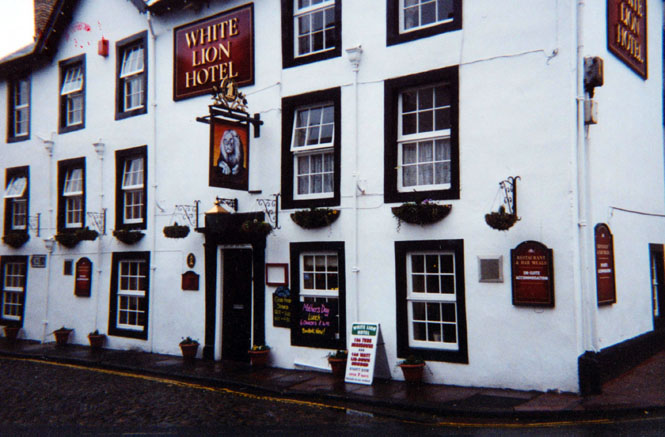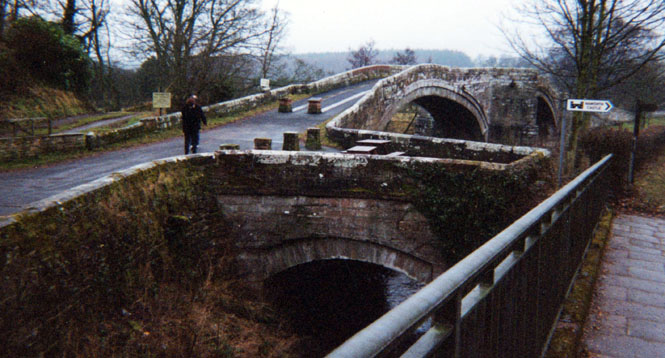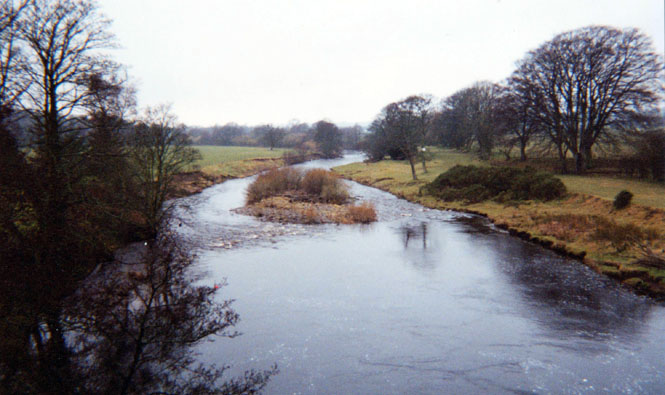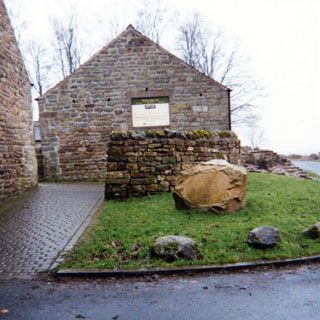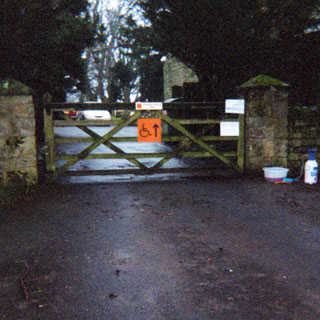 Hadrian's Wall.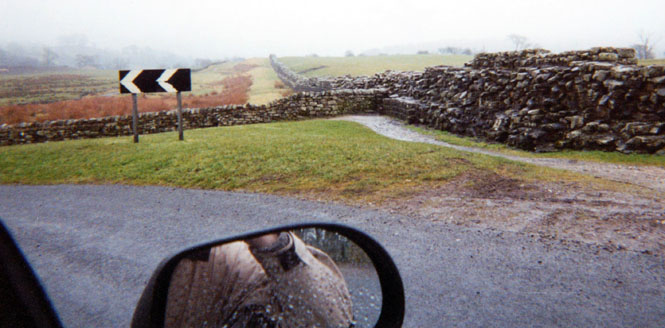 Wales
Conwy Castle, Wales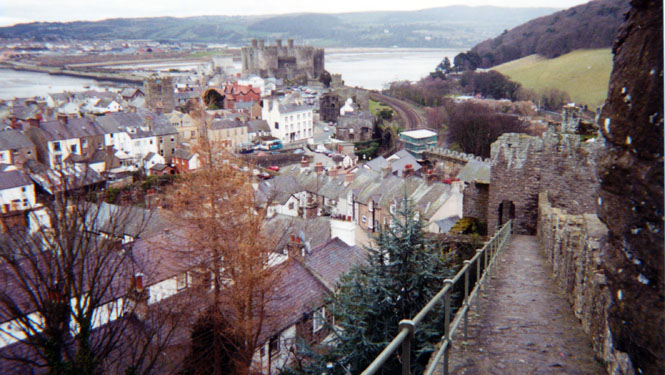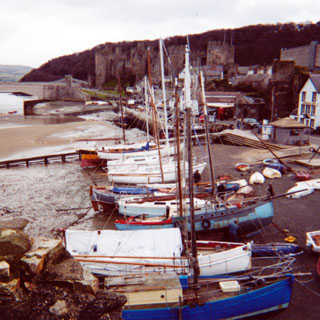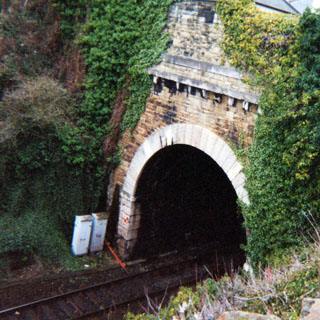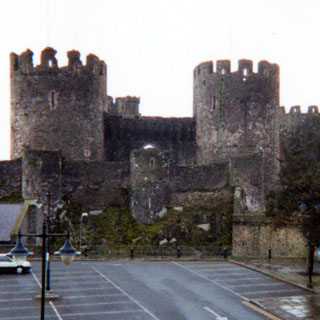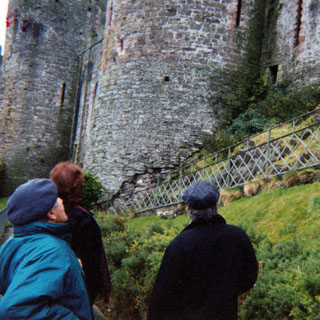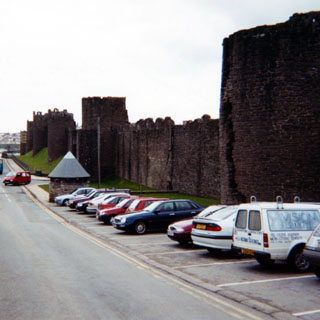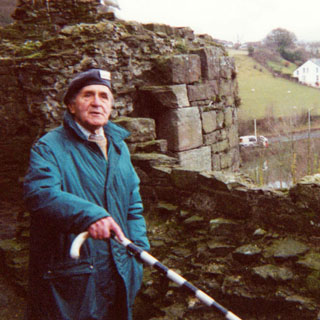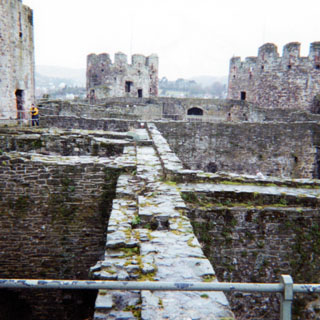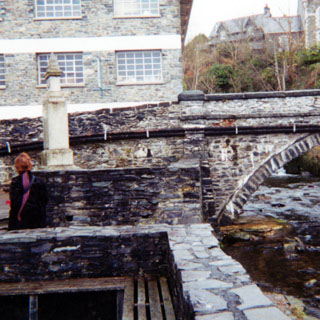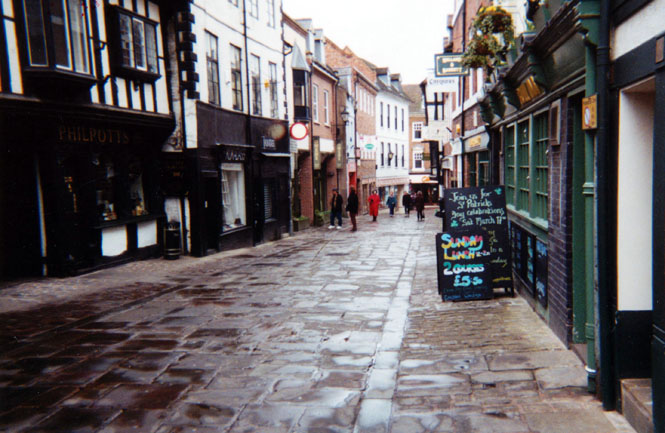 Not all walls in Conwy are straight (most are not).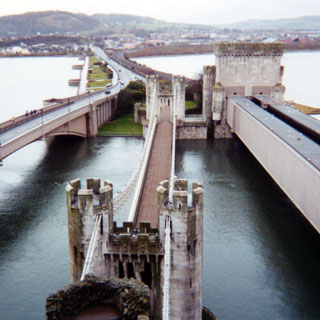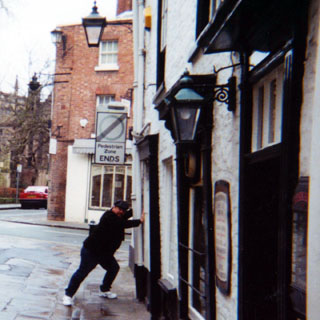 Driving south into Snowdonia.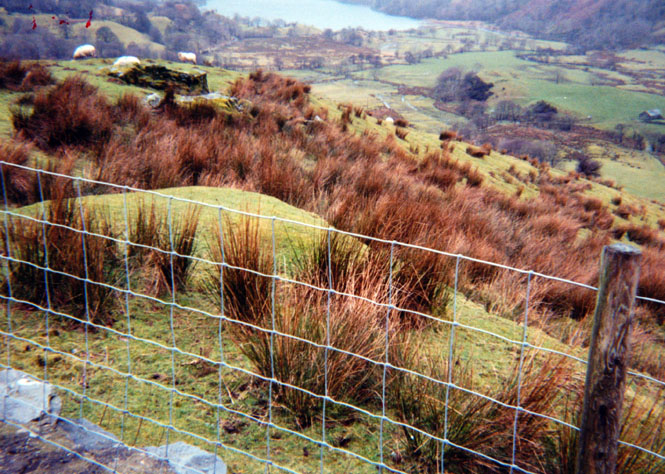 Swallow Falls.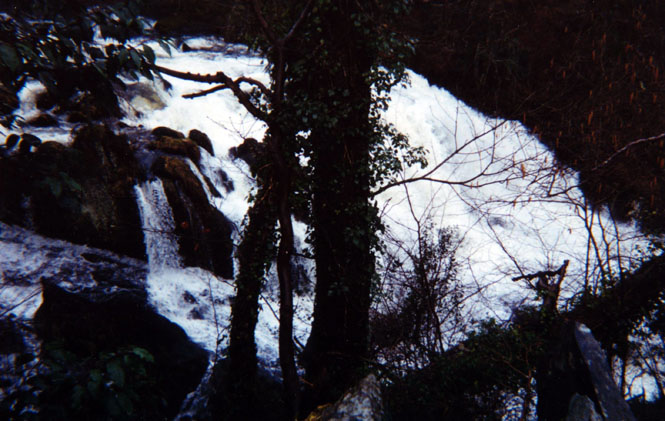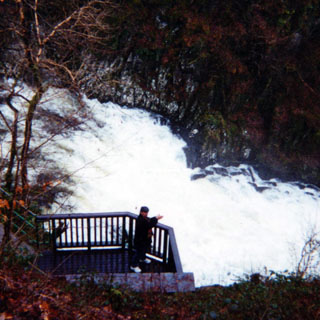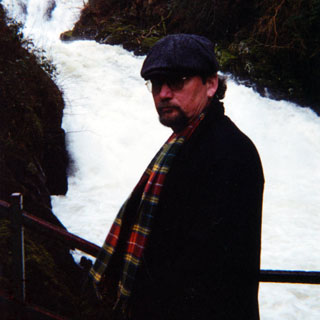 Trefrew Woollen Mills.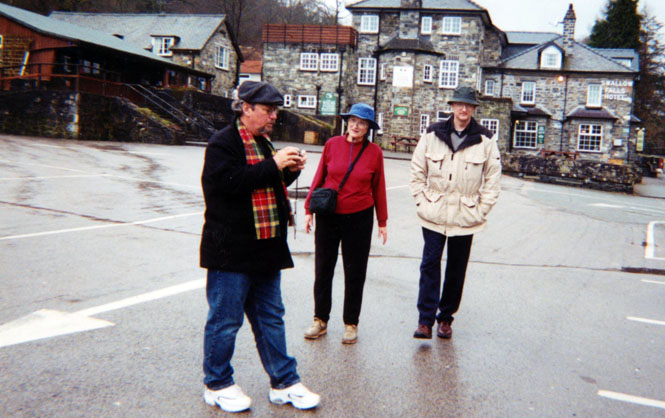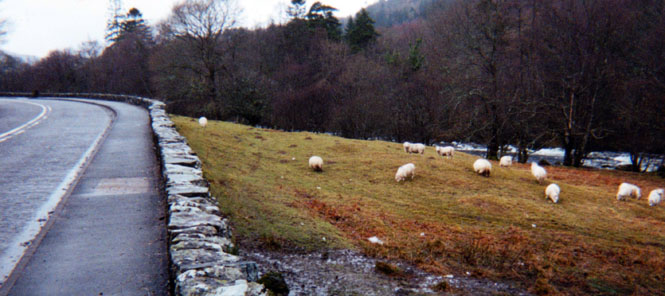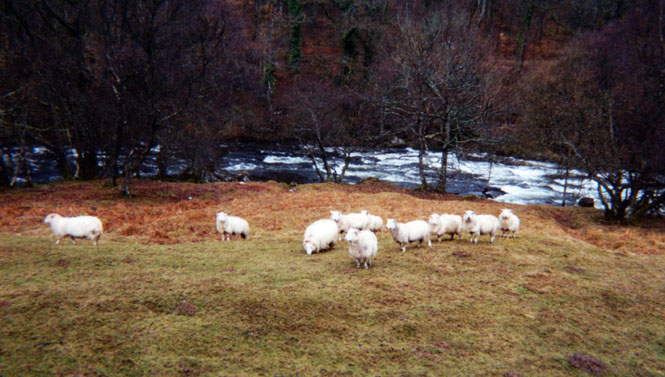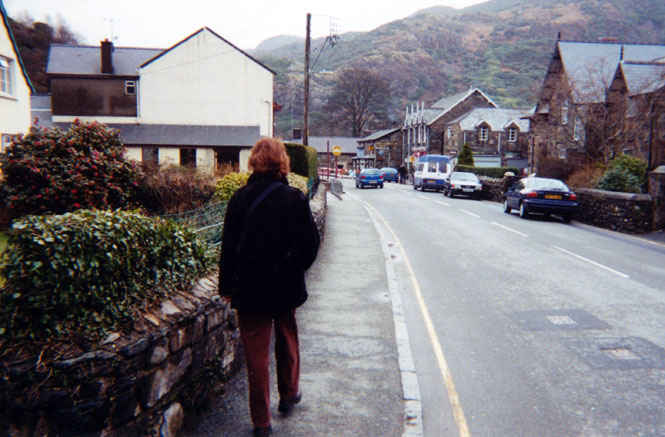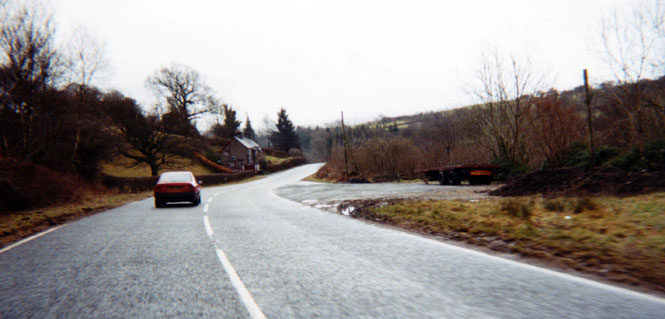 Portmeirion is something of a tourist destination.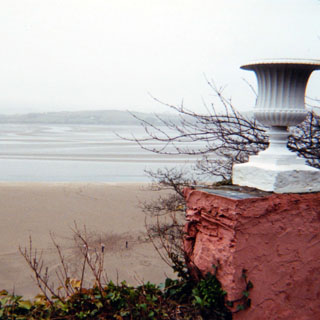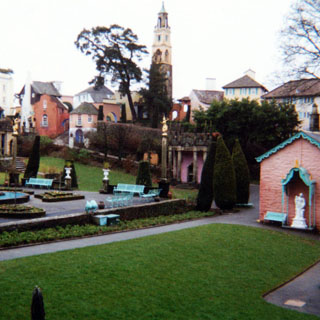 Aberffraw, birthplace of Llewellyn the Great.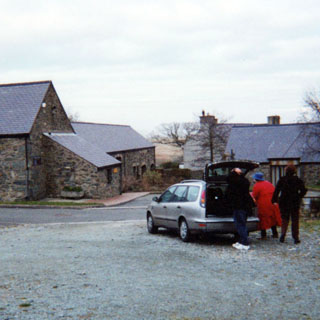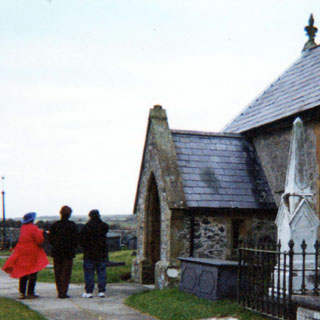 England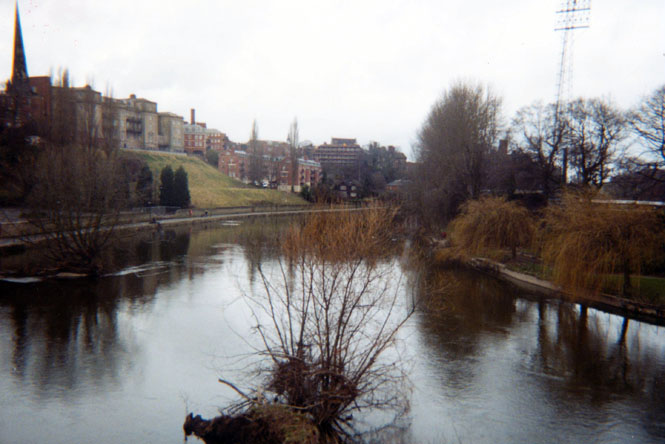 Ironbridge.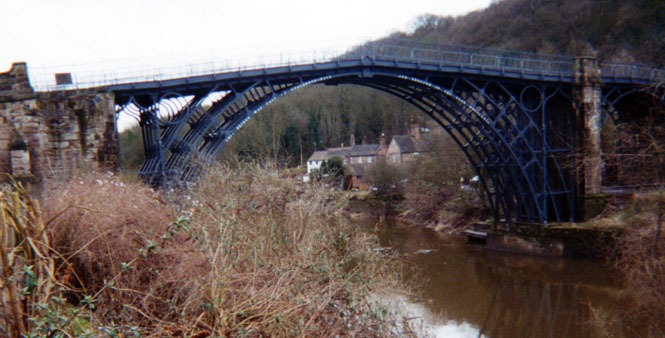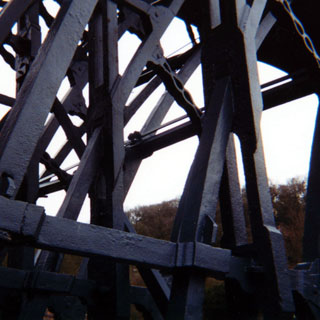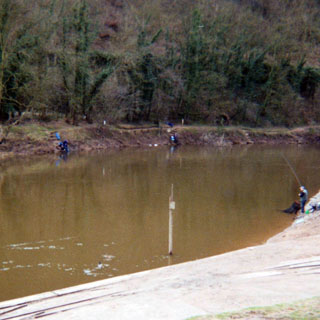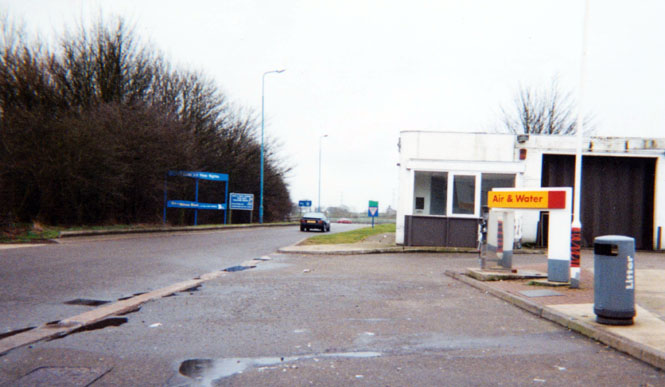 Our B&B in Hounslow is not recommended.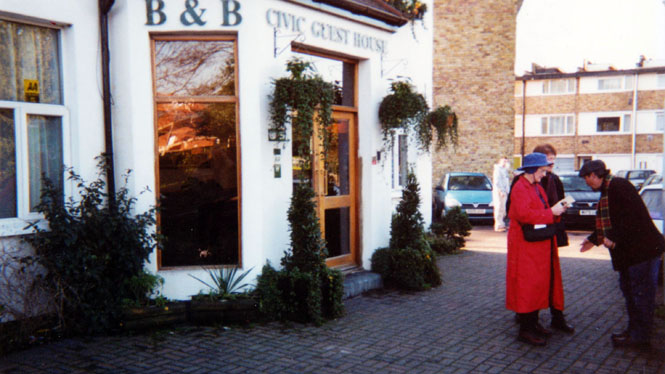 The Royal Air Force Museum is highly recommended.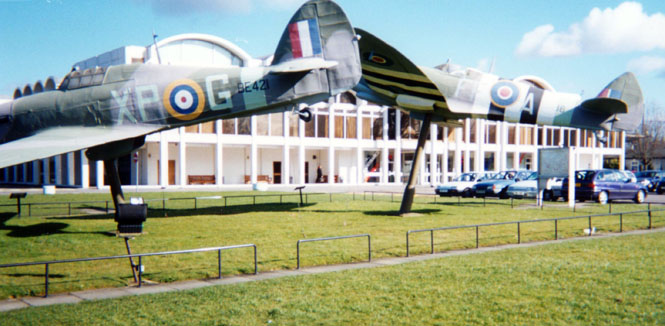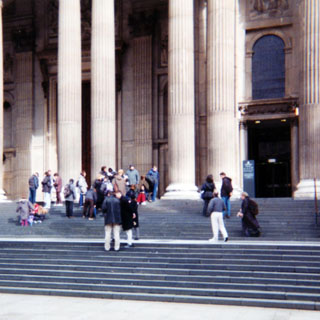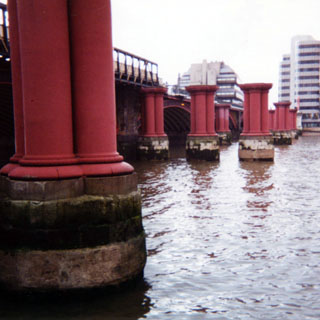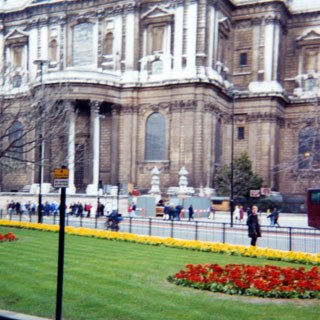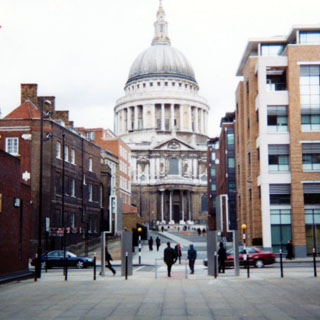 The Thames Footbridge.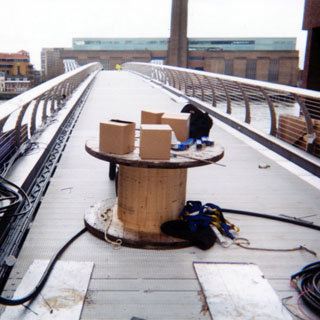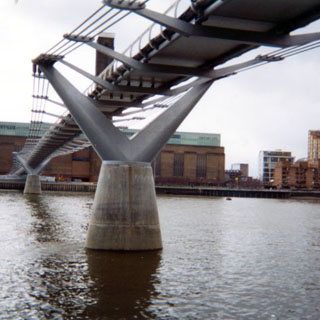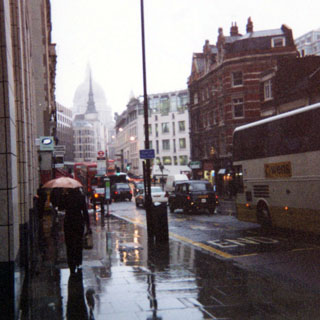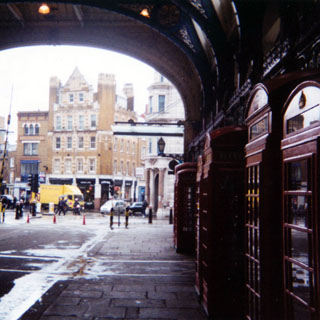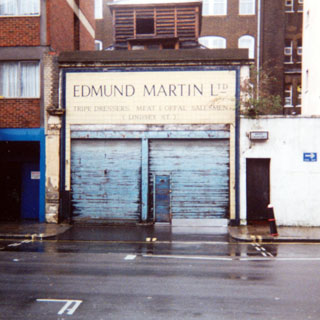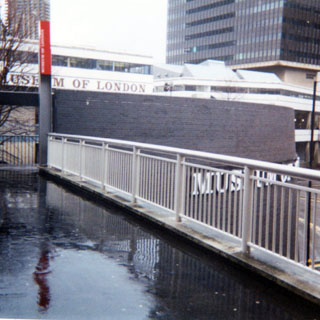 last edit: 6/14/2008