November 29, 2003

Being a weekend trip to the panhandle of Texas and then back up through Oklahoma
Kansas
A quick start of it, Friday after work to Liberal, Kansas.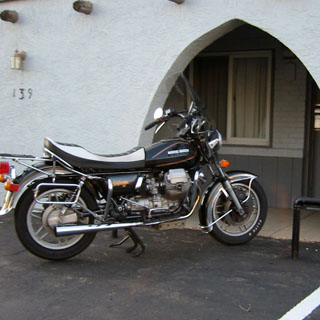 Texas
Amarillo, Texas at the BIG TEXAN. Eat their 72 oz steak with all the trimmings, and your dinner is free. It's actually not that unusual for somebody to succeed (it's not a scam), but I was only there for lunch, thank you.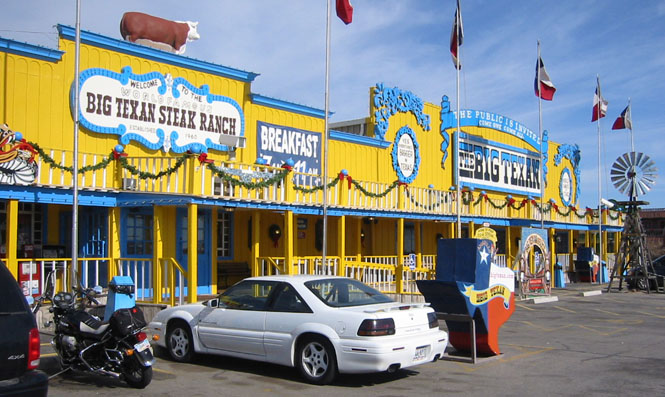 Not very far west of town is the Cadillac Ranch, which is exactly what it appears to be, and nothing more.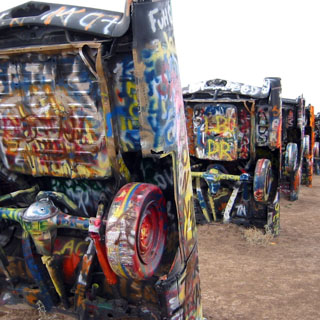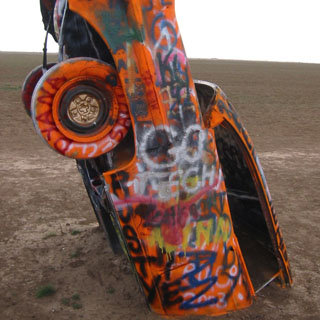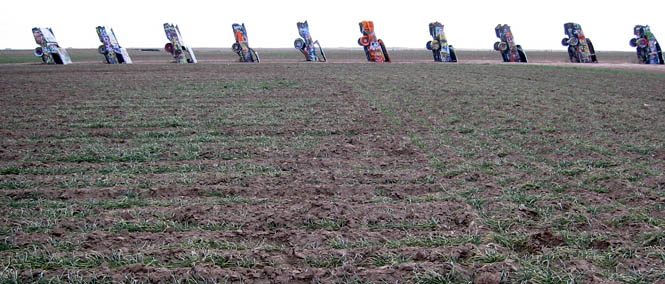 Into the heart of the Texas panhandle. I like the area, but I can understand if most do not.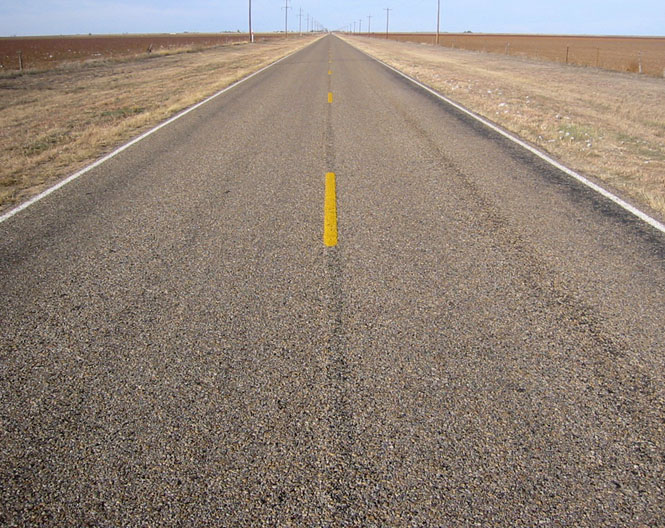 That's a bare cotton field.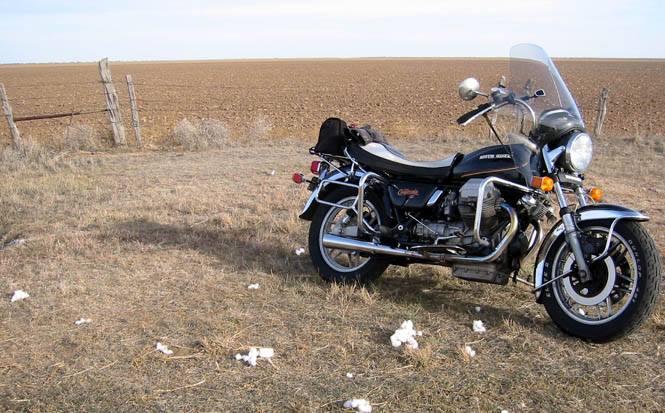 The river valleys are huge and rather surprising to come across in the otherwise flat panhandle.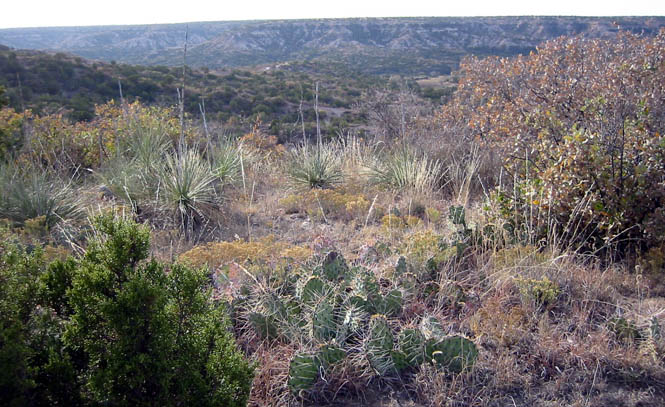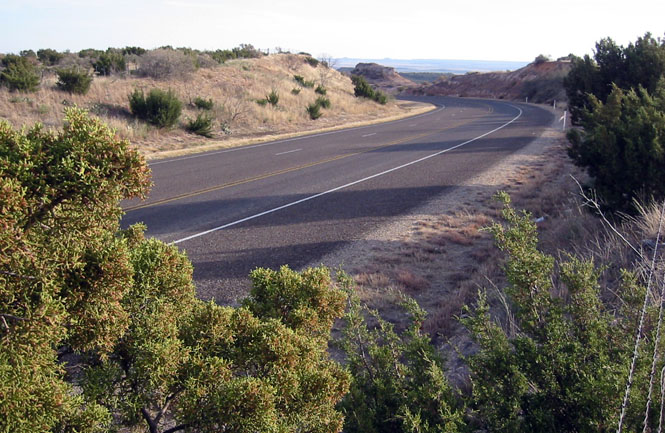 Turkey, Texas. Home of Bob Wills. I had a buttermilk pie at the local cafe.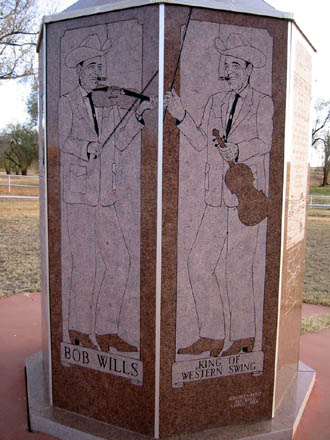 Oklahoma
In the land of the Quartz Mountains--strange things rising out of the land.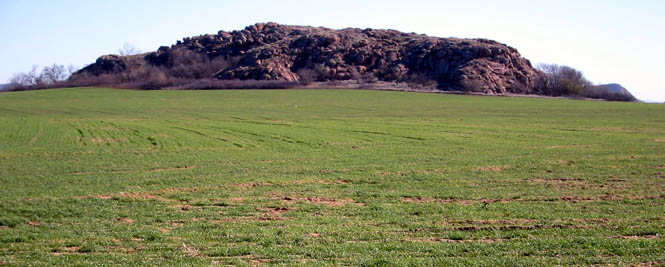 Always nice to have a brand new tire.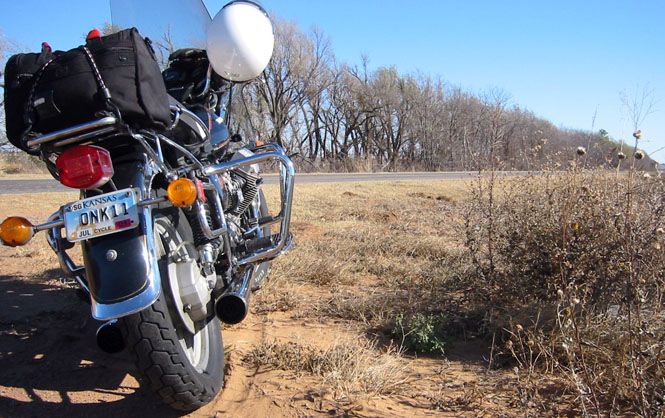 In Gracemont, Oklahoma, you really need to eat at Joe's.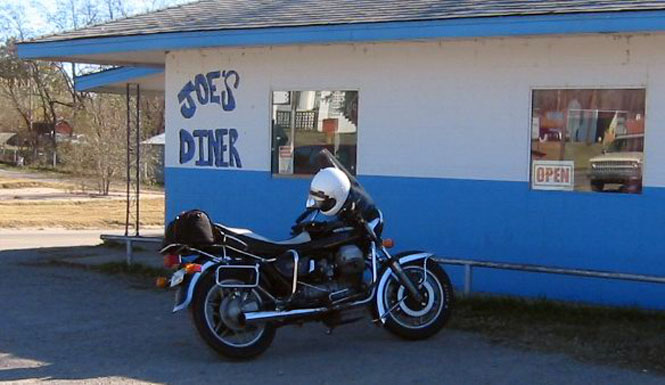 Not a lot happening in Cherokee, Oklahoma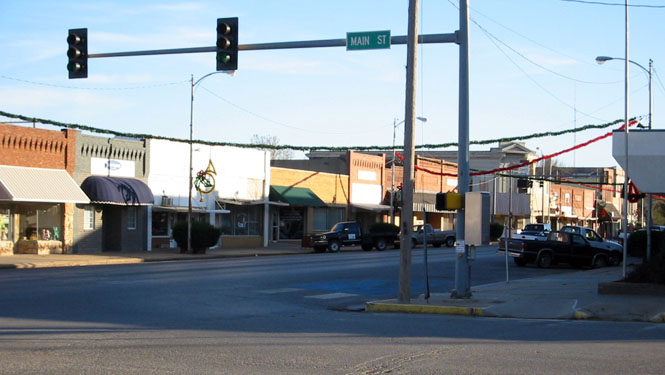 last edit: 5/3/2006