May, 2004

A trip with Awanna and Daniel, north and east through Iowa, into Wisconsin, back to Minnesota, through to North Dakota, and back south through South Dakota and Nebraska before returning to Kansas.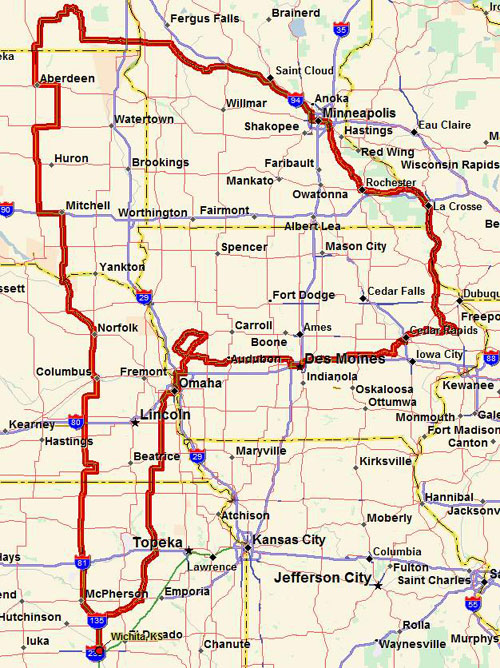 Kansas
Florence, Kansas cemetery.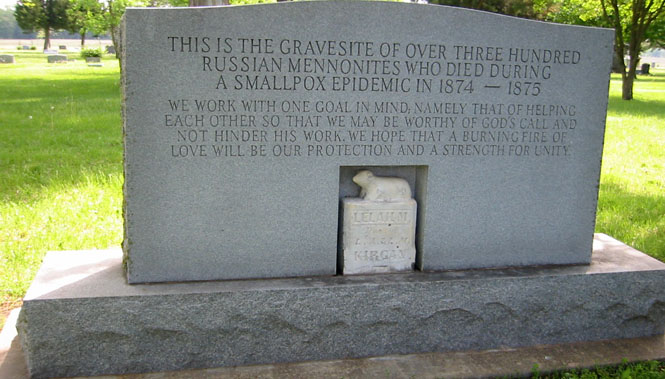 Alma Cheese Shop in Alama, Kansas. We bought some pepper jack cheese, which turned out to be disappointedly ordinary.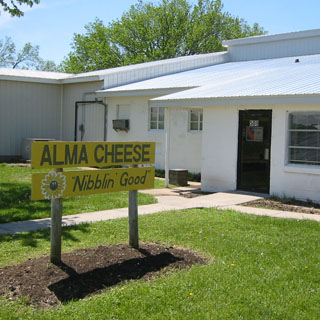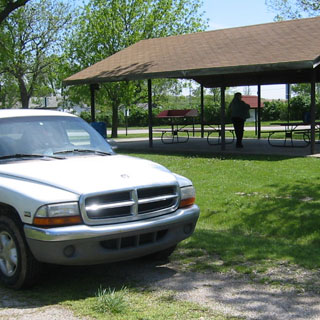 Scott's Springs, Kansas. This is part of a display for the Oregon Trail.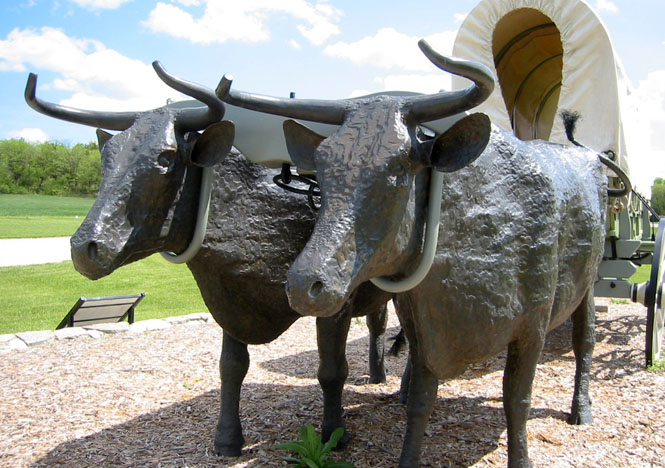 Nebraska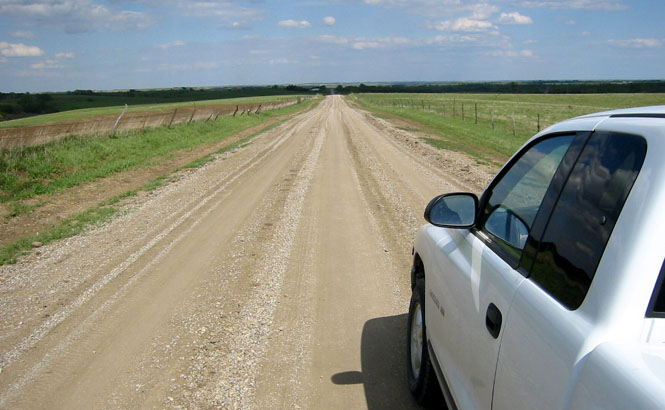 Tecumseh, Nebraska cemetery.

The Joslyn Memorial Art Museum in Omaha, Nebraska (not open).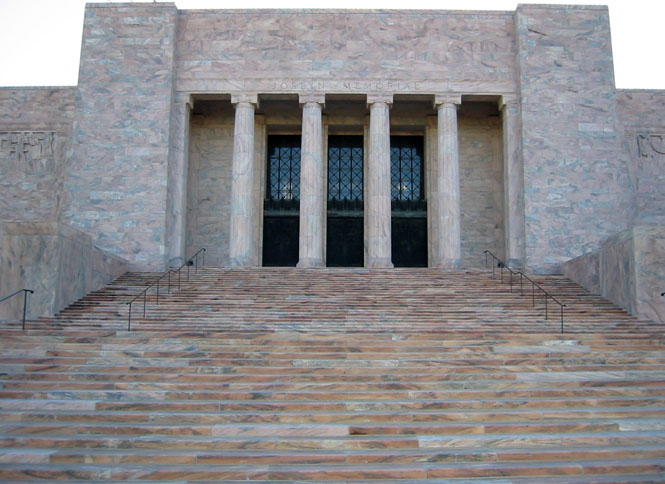 Iowa
Gathering supplies at the Wal-Mart in Dennison, Iowa.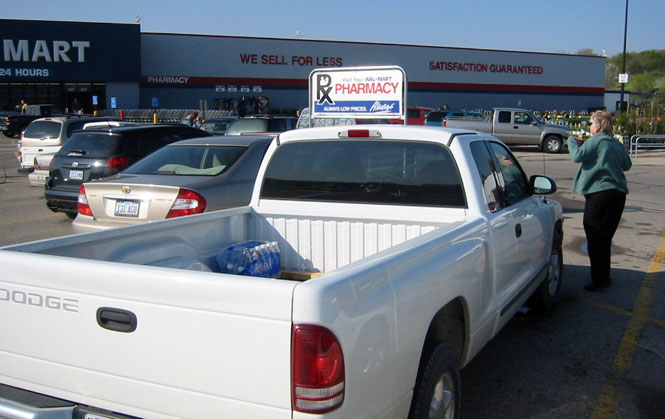 The Loess Hills Scenic Byway.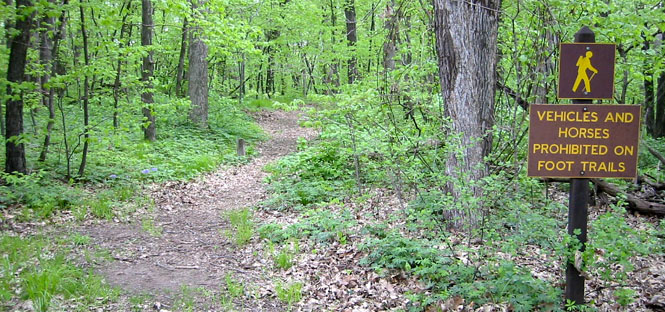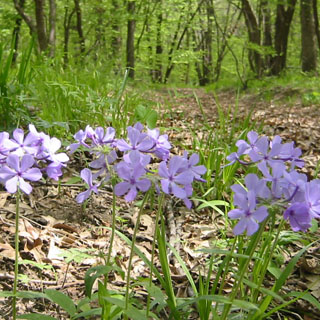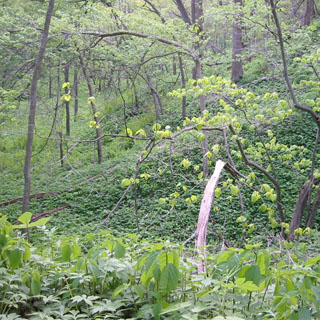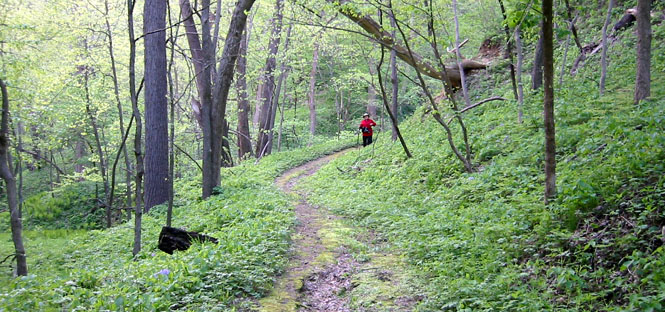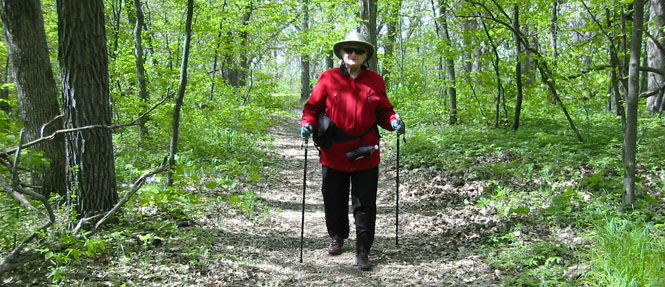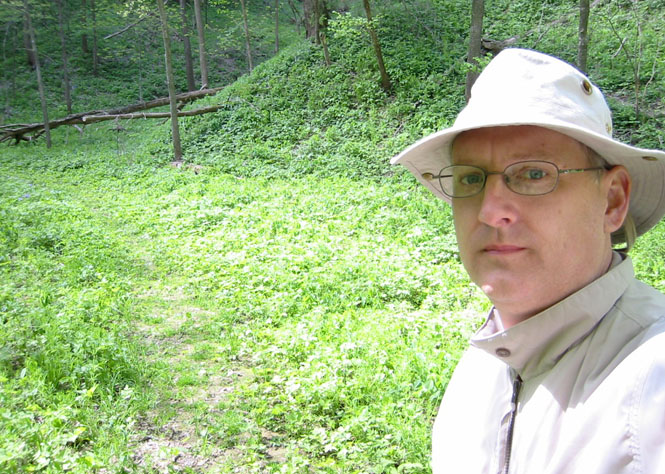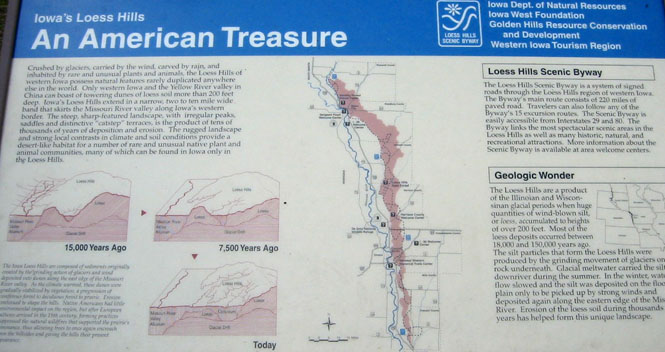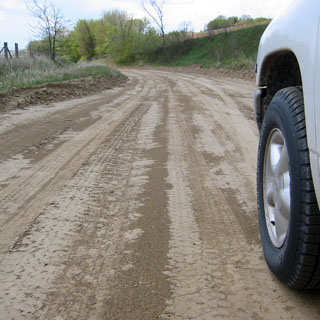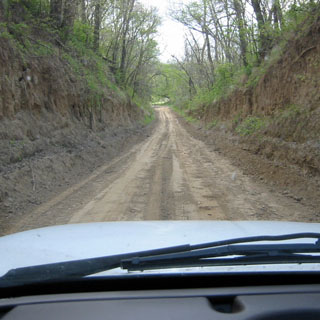 Pisgah, Iowa for lunch.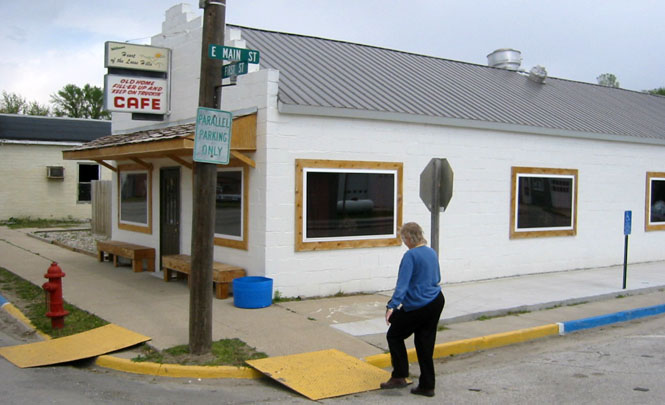 Woodbine, Iowa and a Lincoln Highway marker.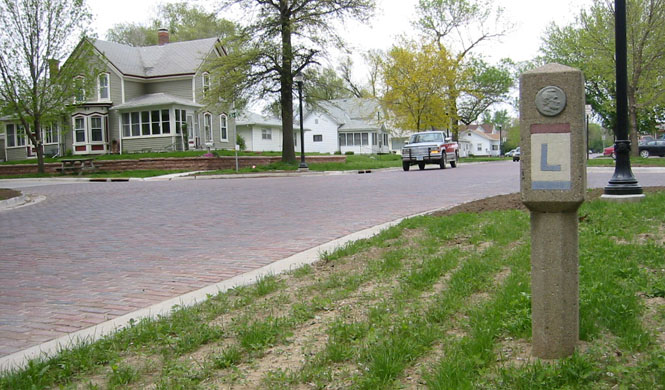 The Cat Steps (formed by blowing silt, over hundreds of thousands of years).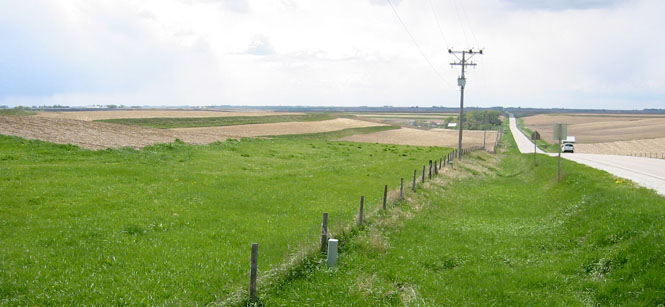 Wesphalia, Iowa and the St. Joseph Chapel (Patron of a Happy Death).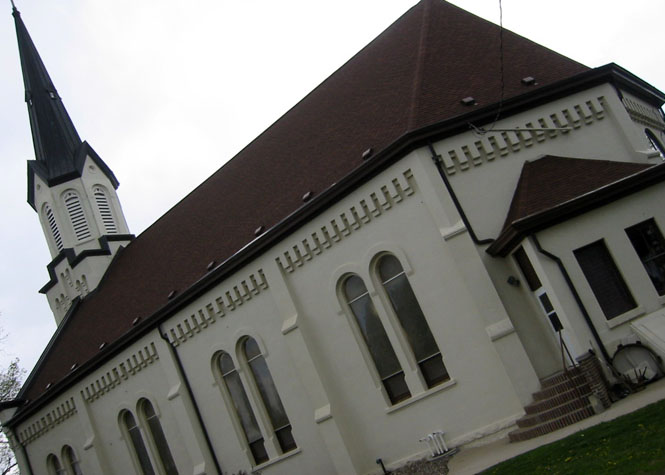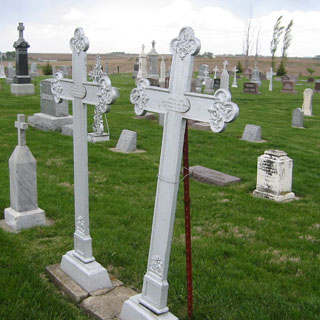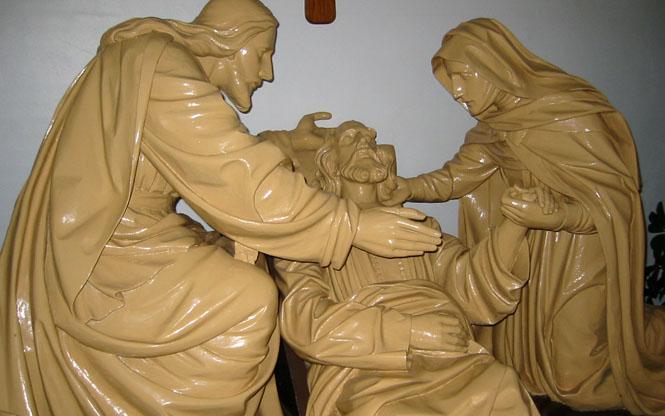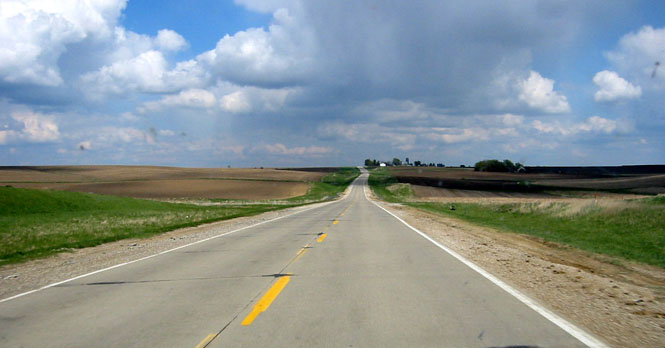 De Moines, Iowa. The State Capitol.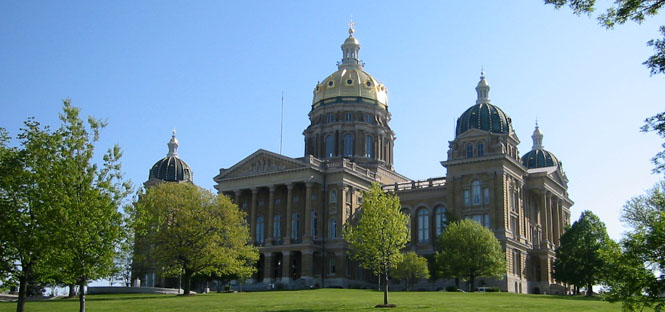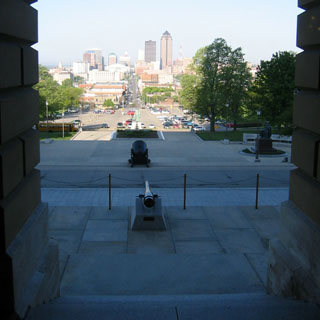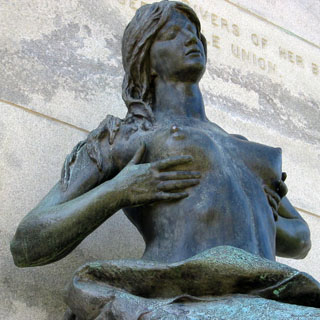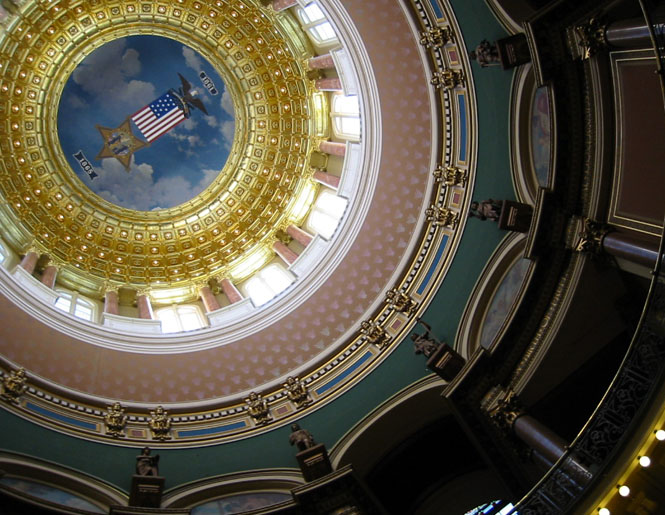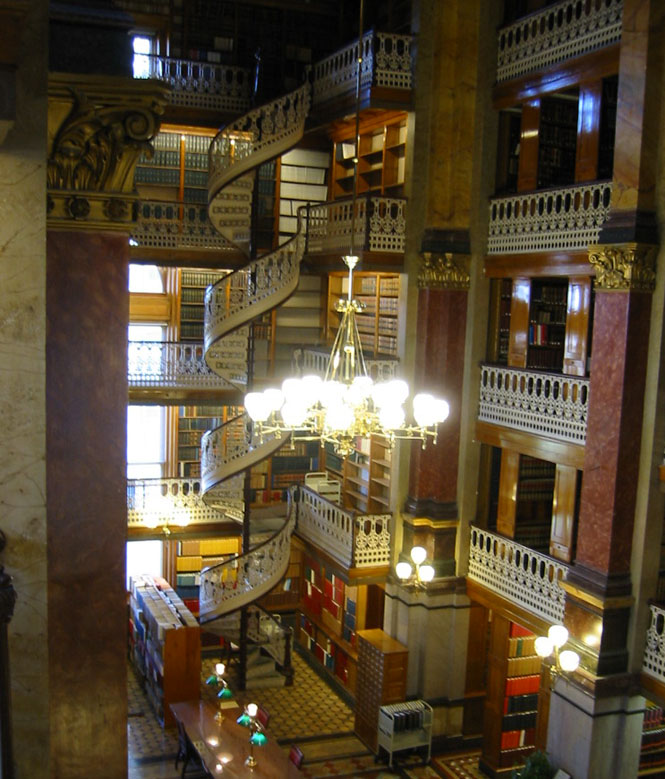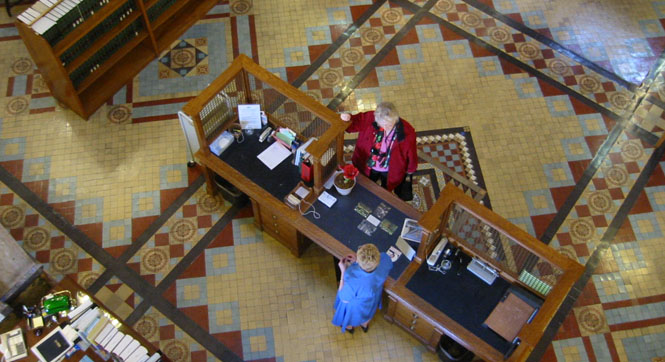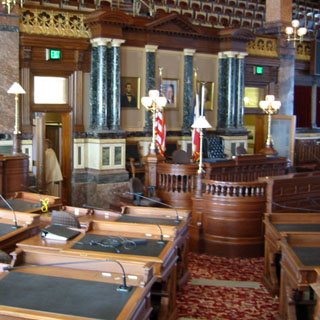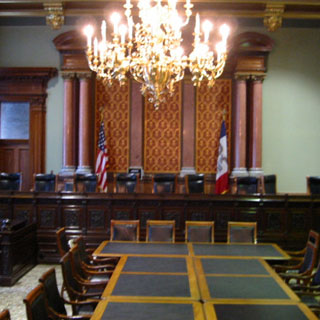 Amana, Iowa. Settled in 1850ís by a religious sect, mostly from Germany, known as the Community of True Inspiration. One of the longest lasting communal societies in the world, they lived communally until 1932.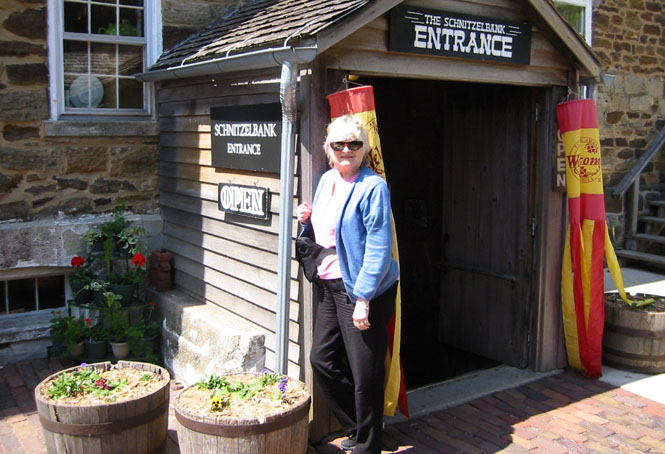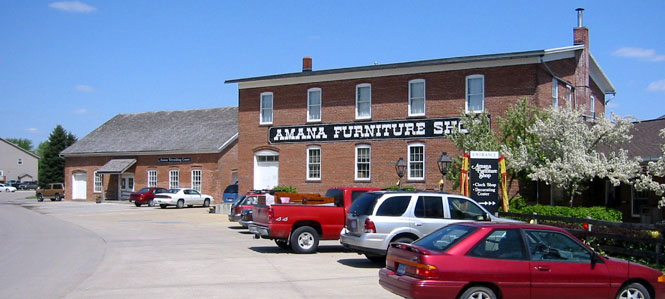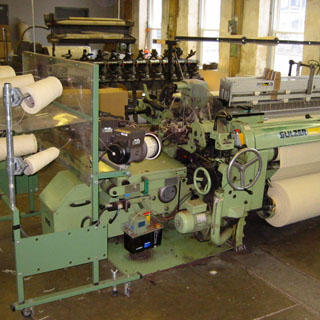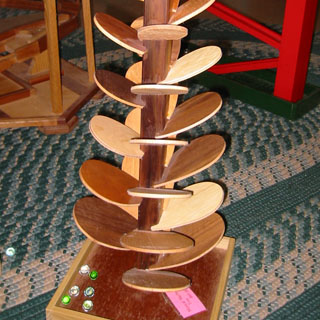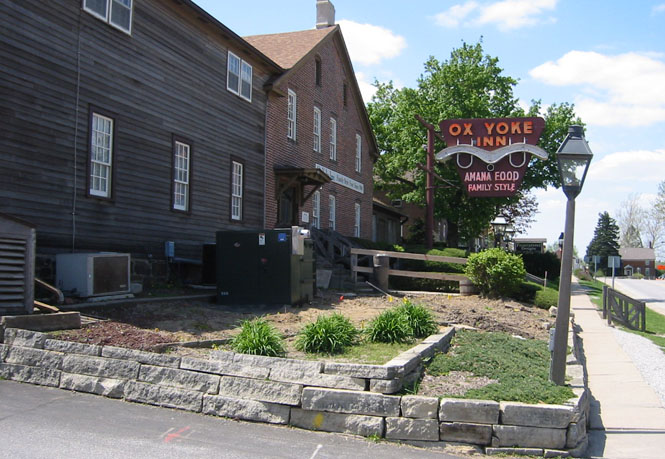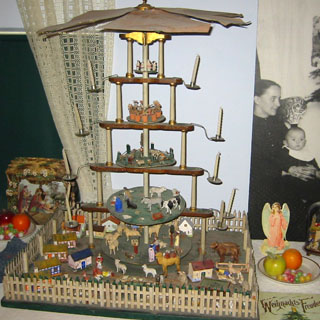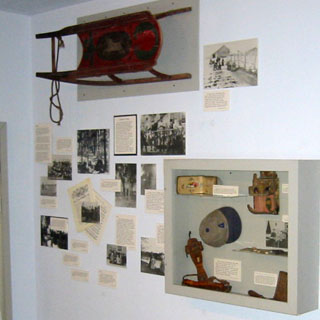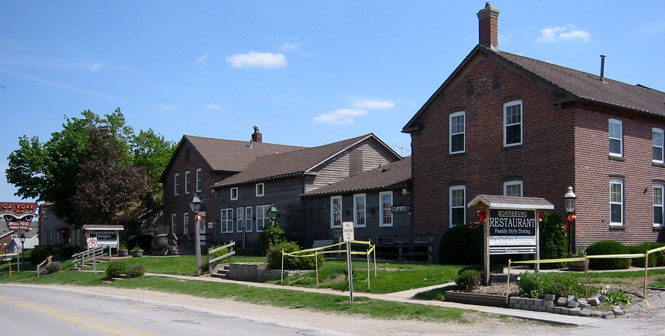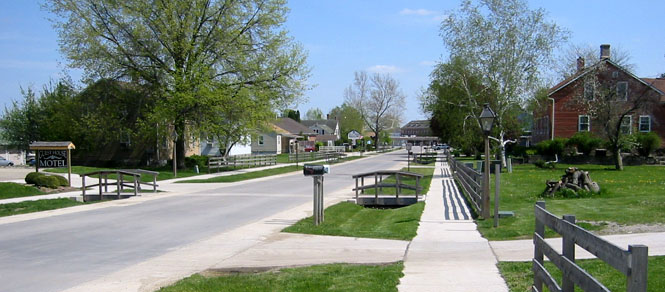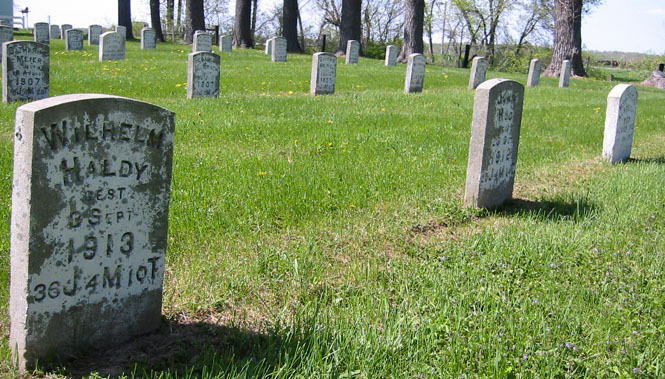 Grant Wood's first school.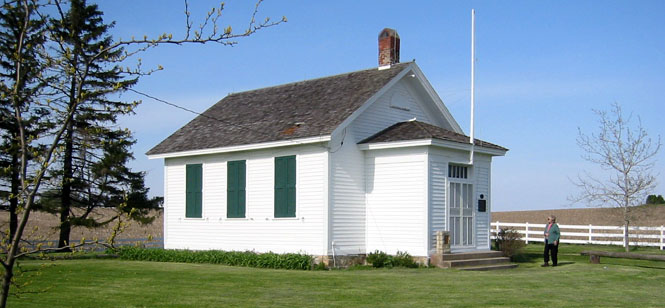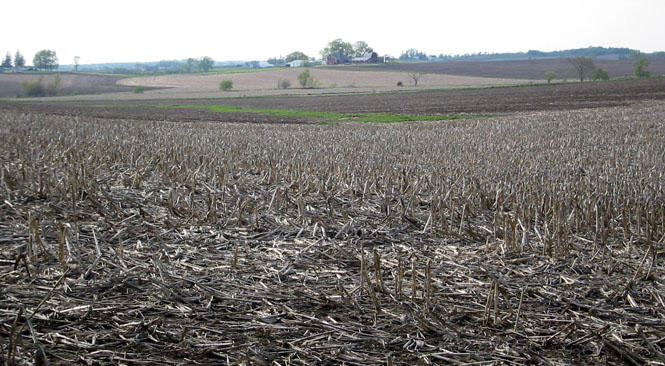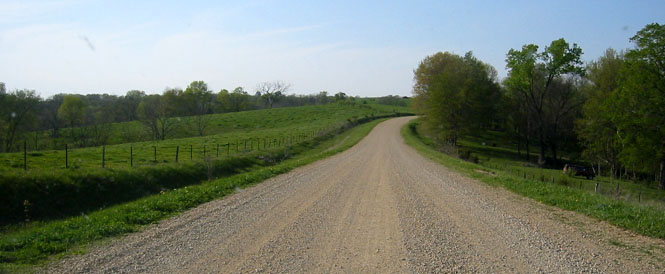 Maquoketa Caves. Thirteen limestone caves with a natural bridge rising more than 40 feet.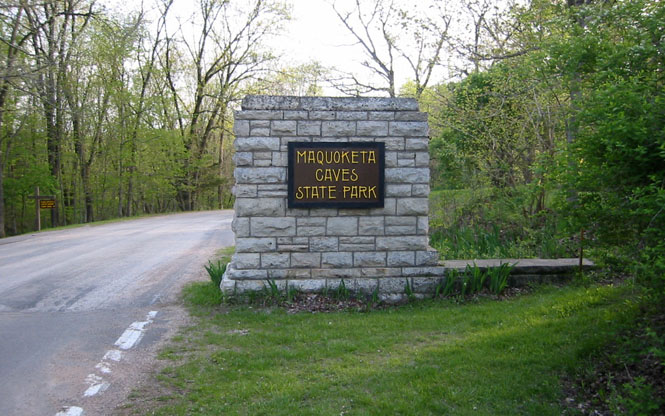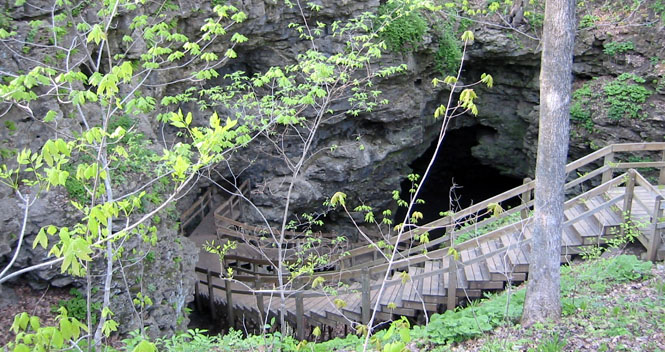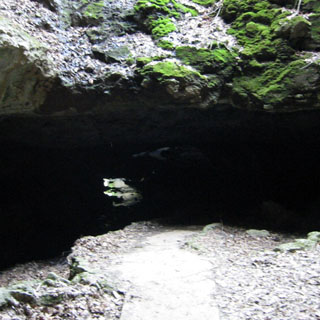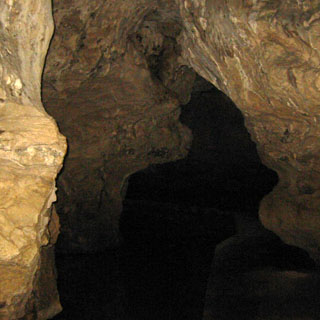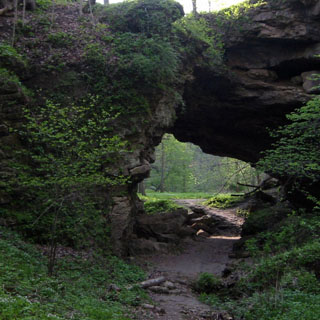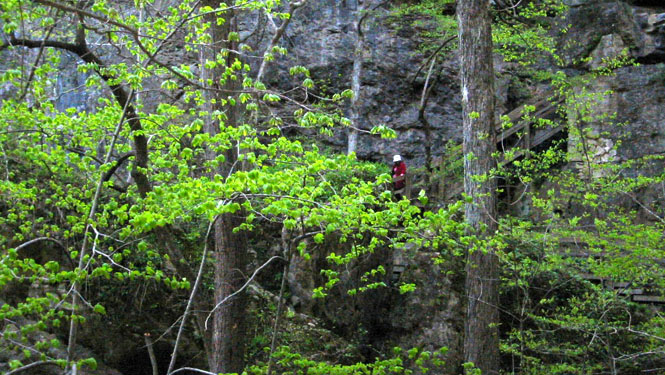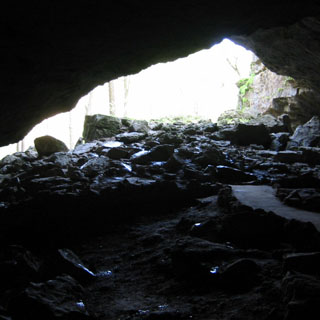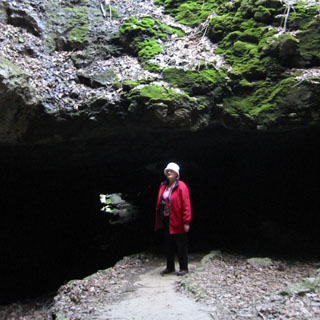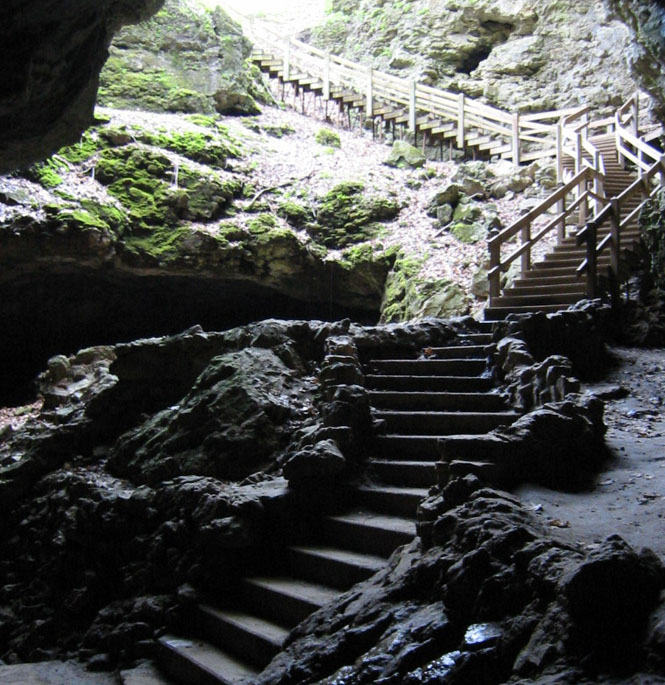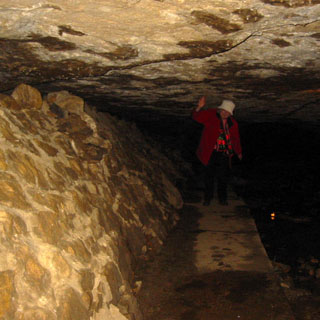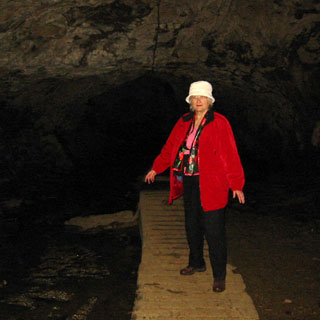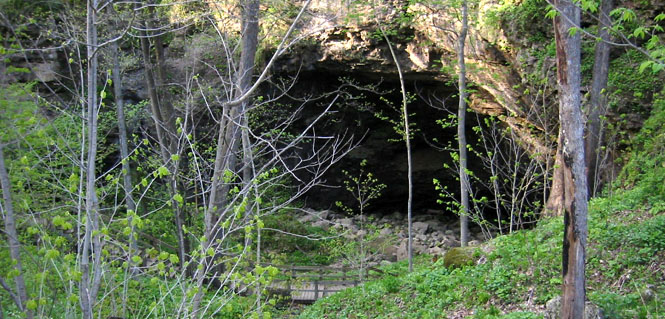 Dyerville, Iowa.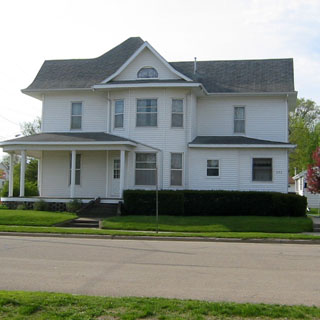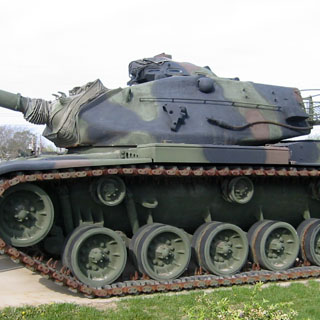 Mississippi River ferry crossing (not taken).

McGregor, Iowa.

Effigy Mounds National Monument (The 195 mounds extend six miles along the bluffs of the Mississippi River). Some are built in the shape of animals and birds and contain the remains of an American Indian society that lived in this region between 1,000 and 2,500 years ago). We passed the Great Bear effigy on our three mile forest hike to a bluff of the Mississippi River.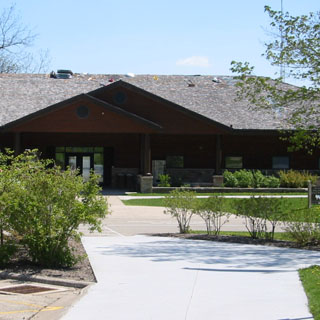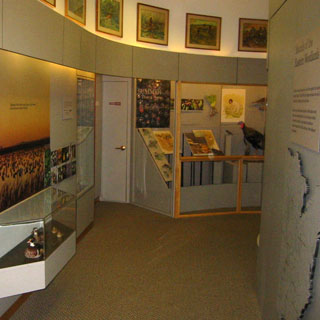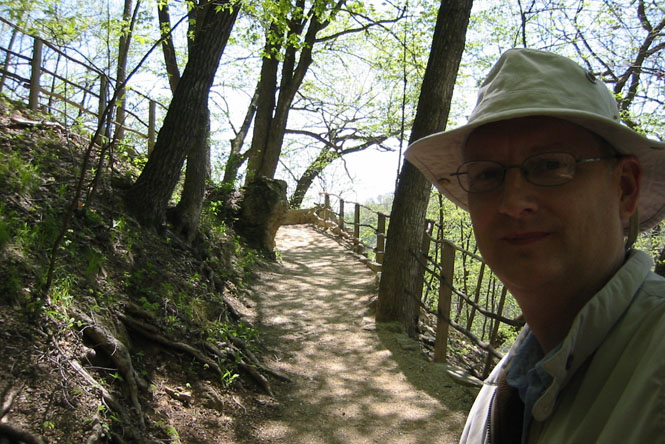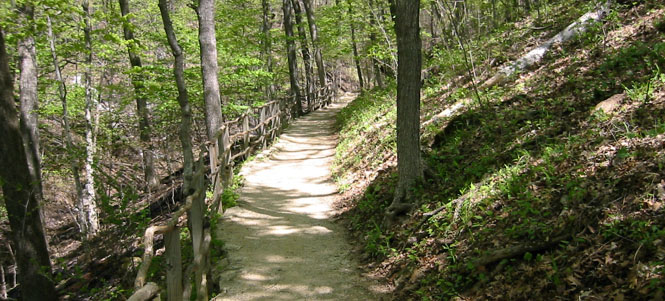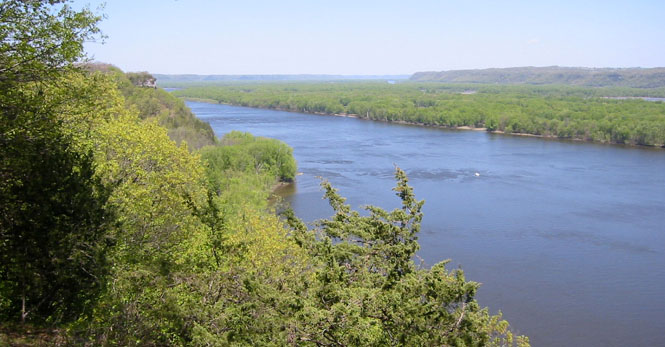 Wisconsin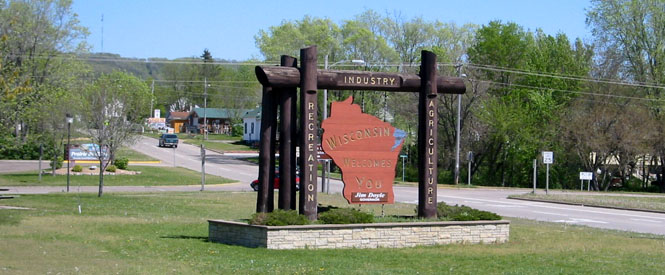 Prairie du Chien, Wisconsin.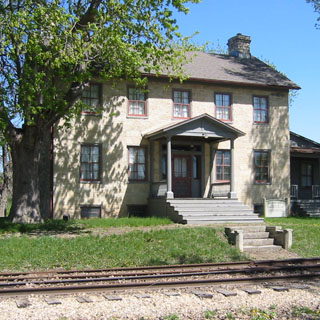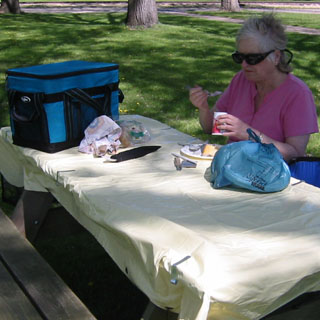 Minnesota
Winona, Minnesota.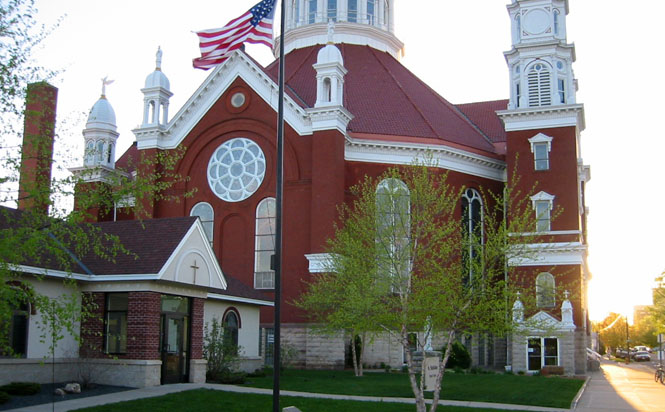 Minneapolis Institute of Arts (est. 1893).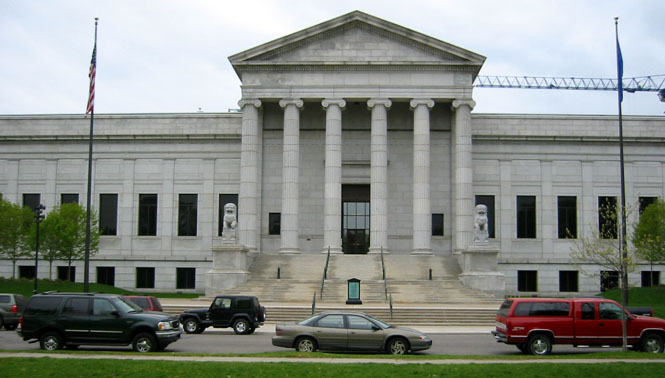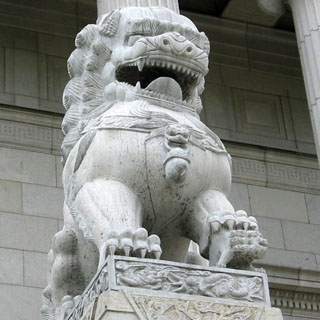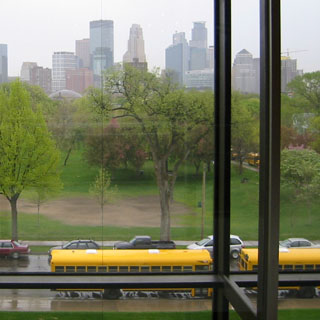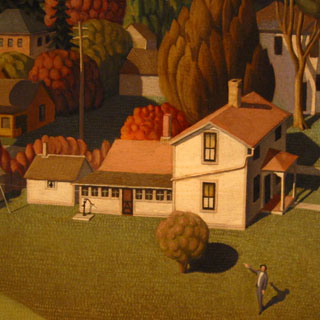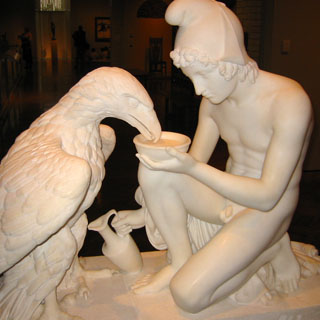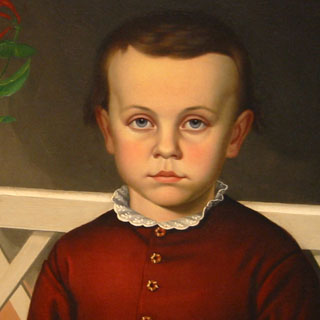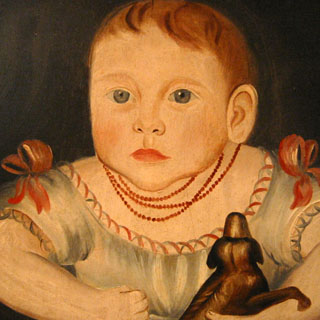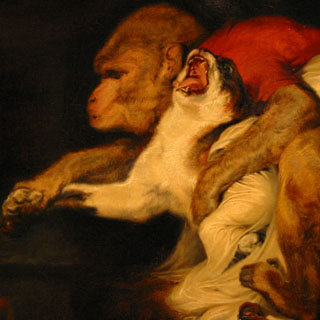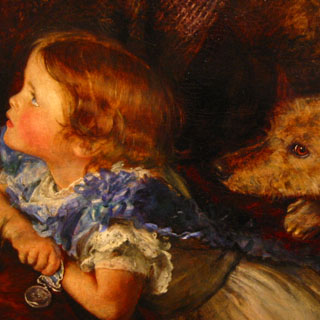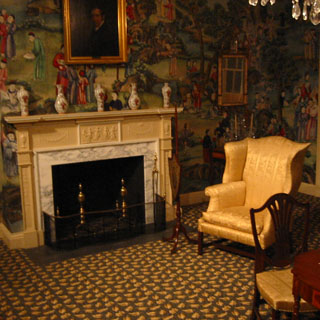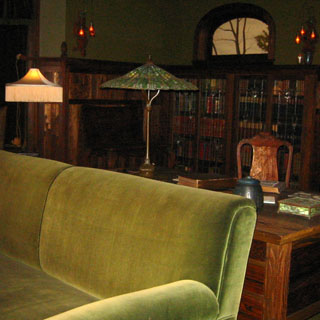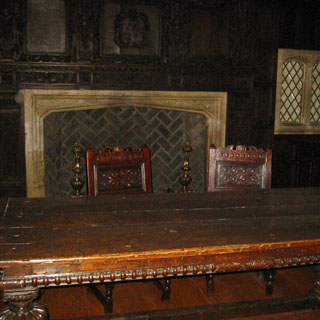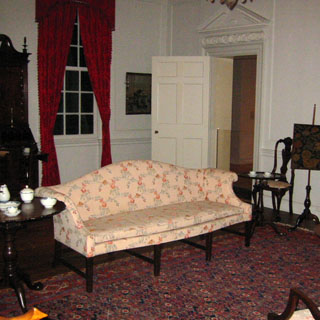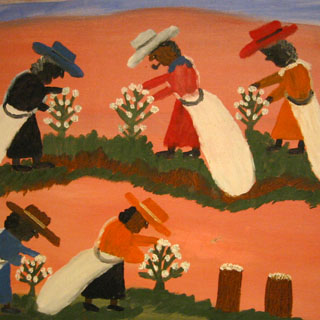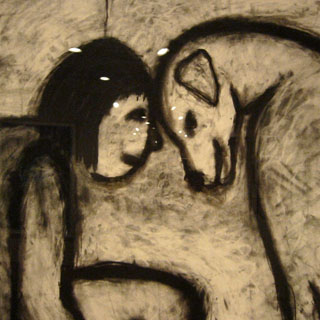 Cathedral of St. Paul.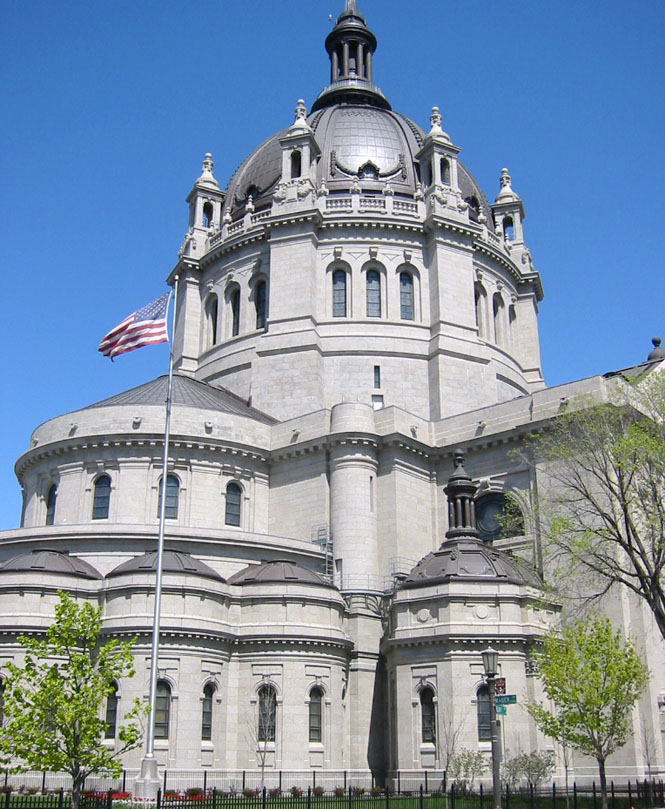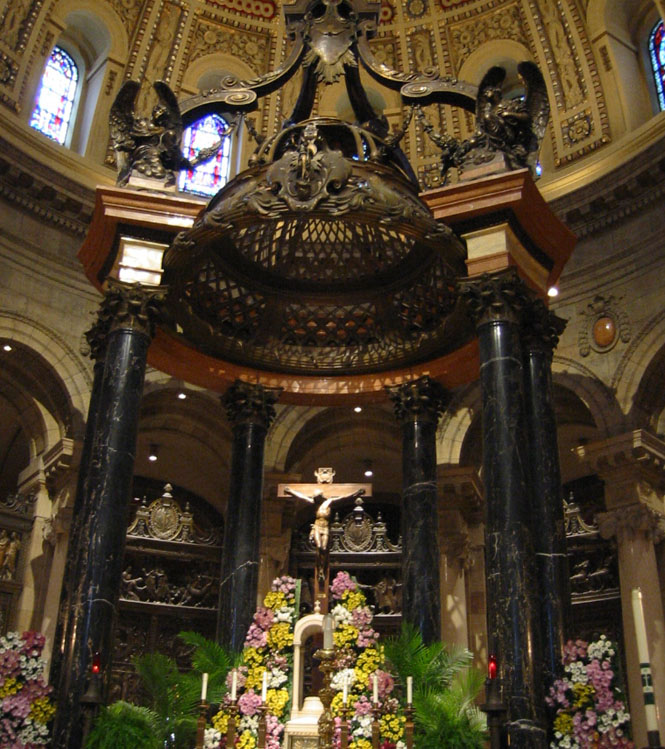 Minnesota State Capitol building.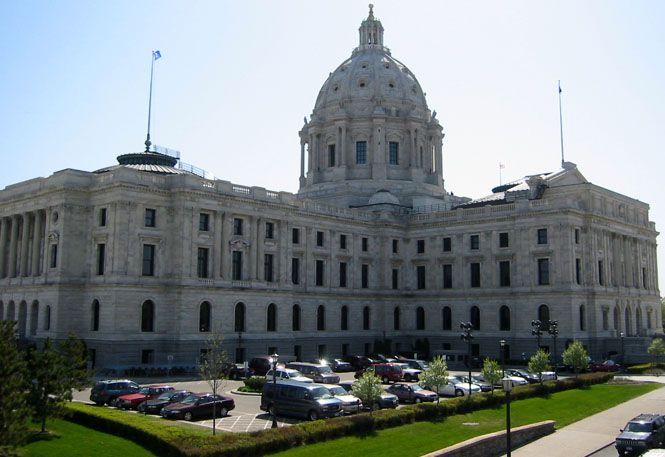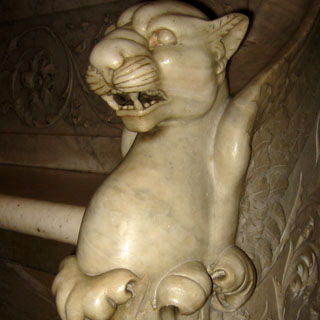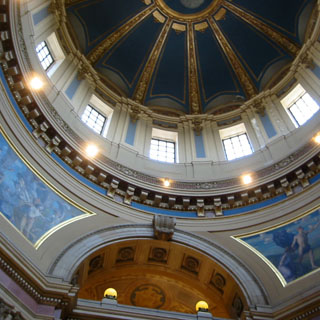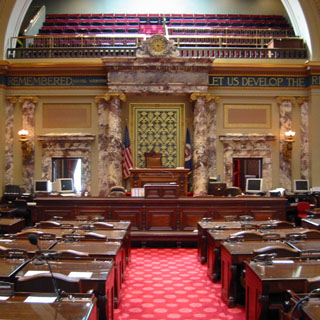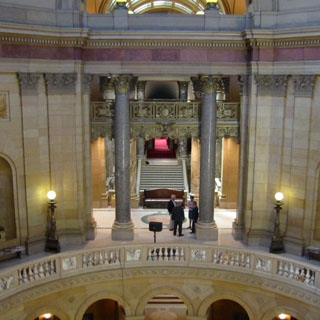 Mill Ruins Project, Minneapolis.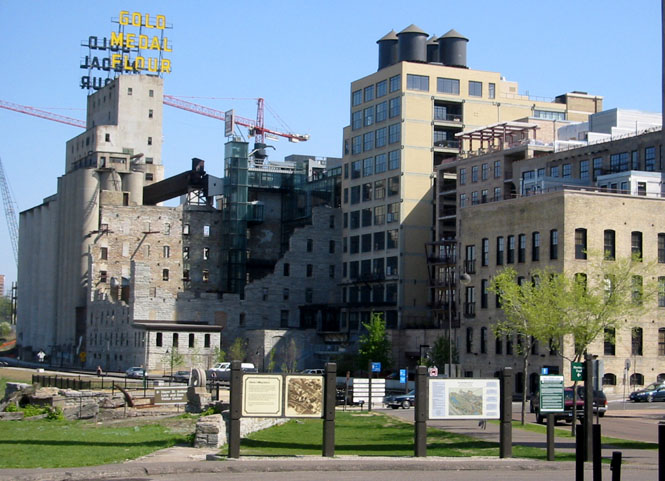 Mississippi River Locks.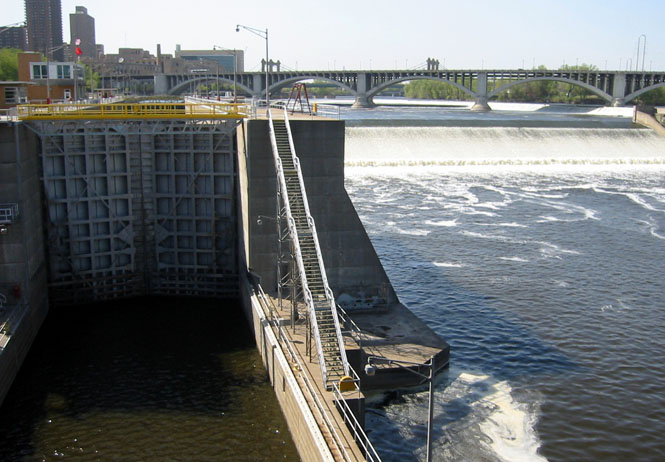 Leaving Minneapolis.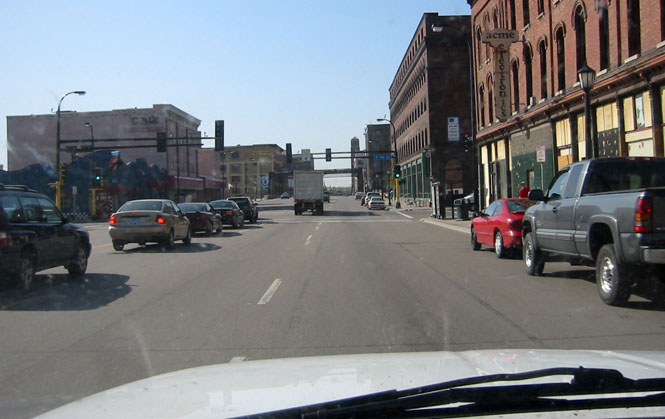 Sauk Centre (the hometown of Sinclair Lewis).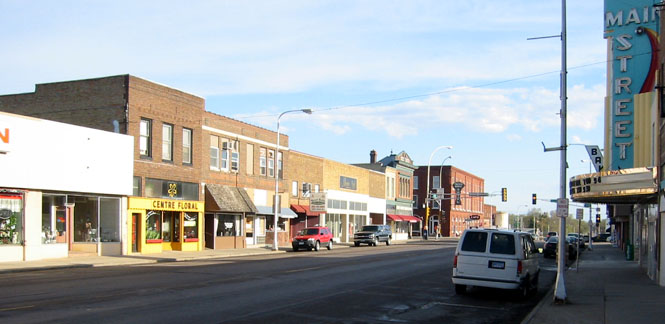 Sinclair Lewis exhibit.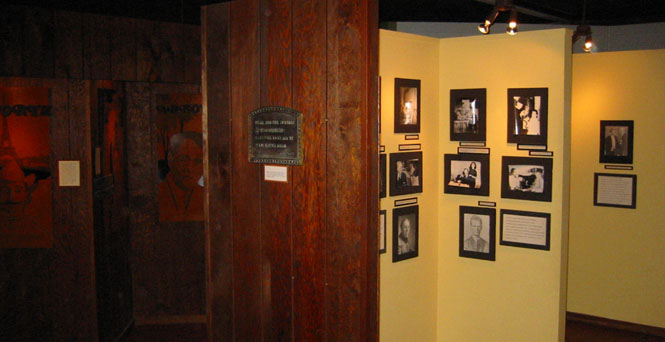 A rune stone "left here by Vikings in 1362."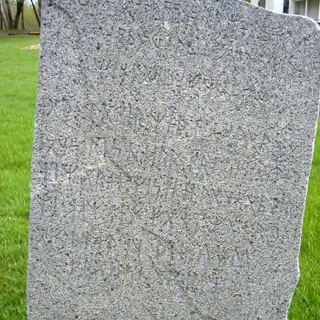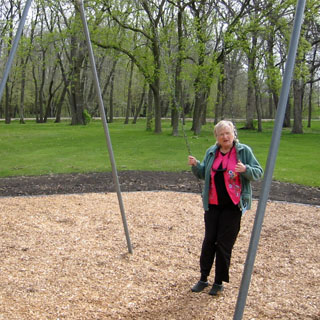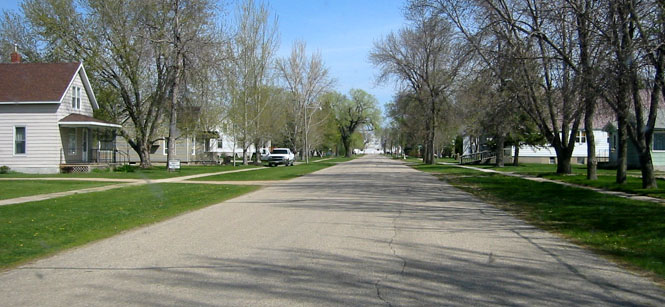 North Dakota
Forman, North Dakota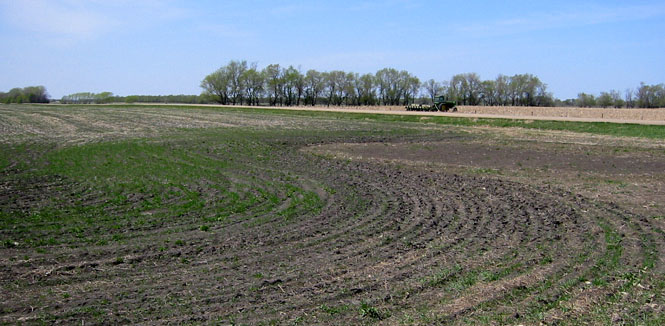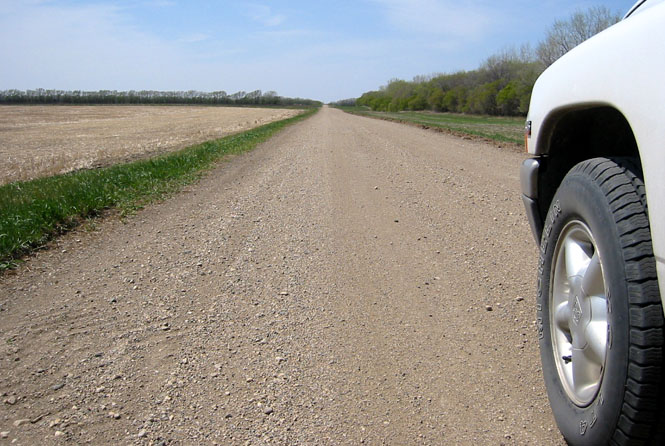 Fort Ransom, North Dakota.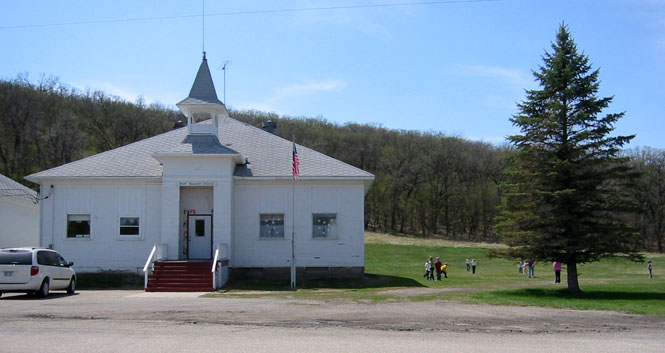 Fort Ransom State Park.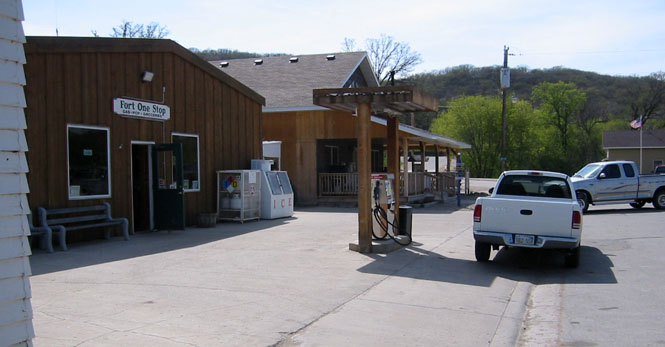 South Dakota
Aberdeen, South Dakota (home of L. Frank Baum) and Wylie Park.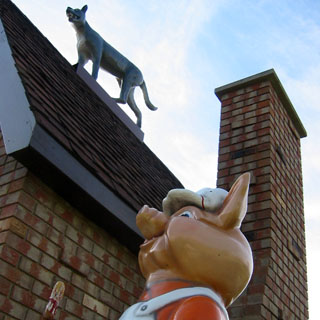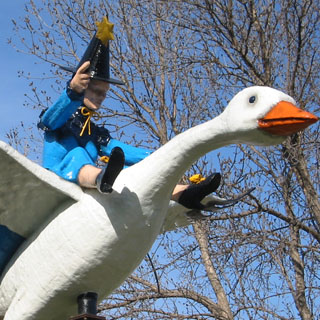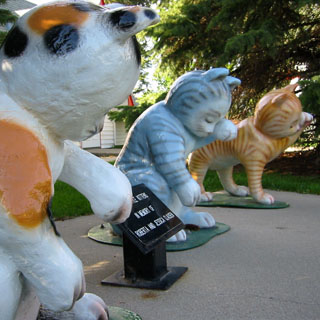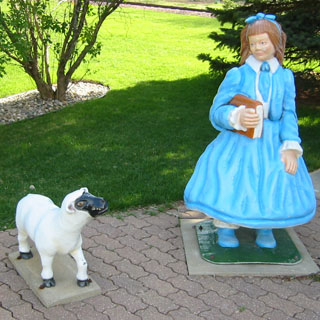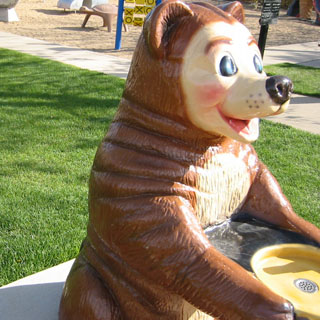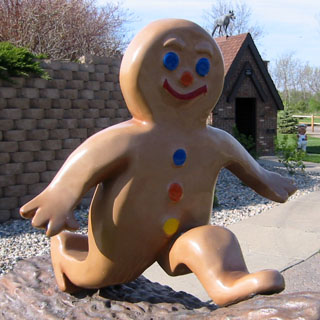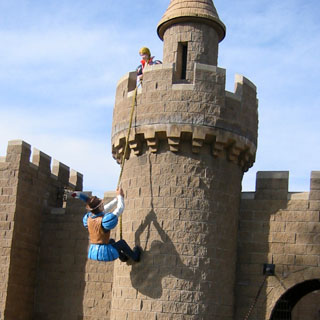 Huron, South Dakota.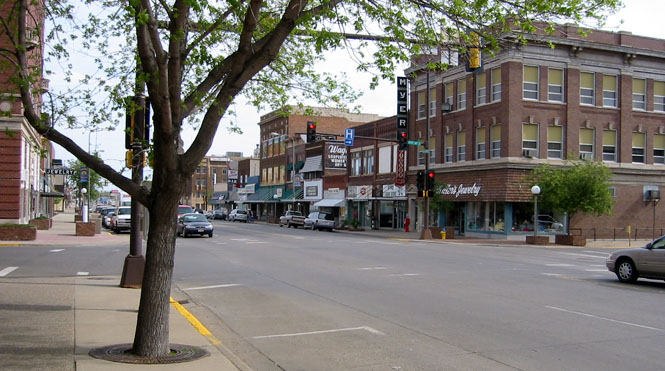 The James River.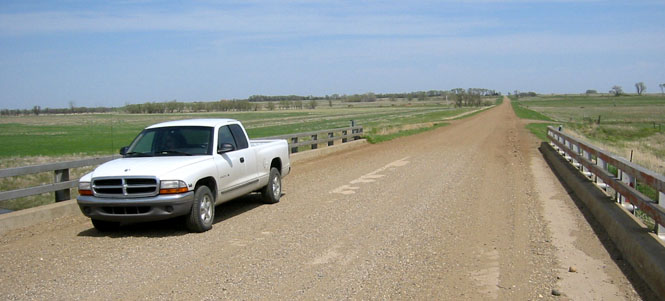 Mitchell, South Dakota.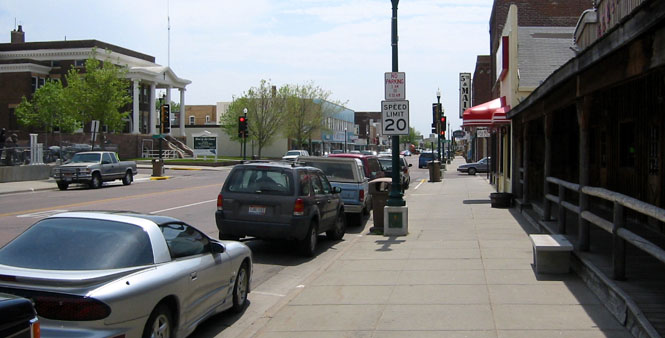 The Corn Palace. The first one was built in 1892. Each year a new theme of decorations is chosen, the decorations are stripped off, and new decorations of corn, grain, and grasses are nailed on. Nine different colors of corn are included in the designs and no paint or artificial coloring is used.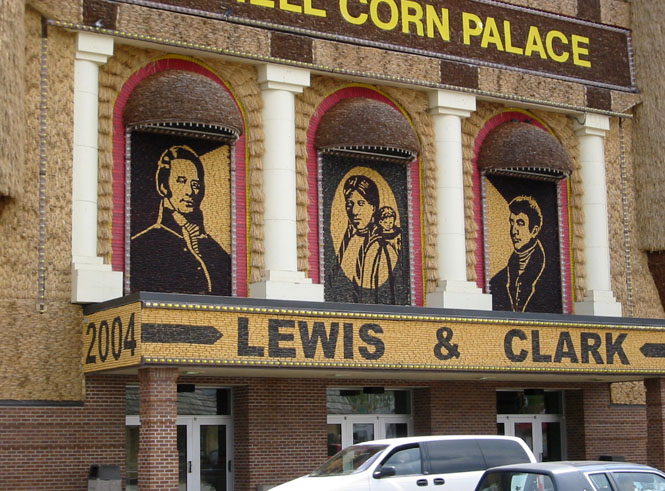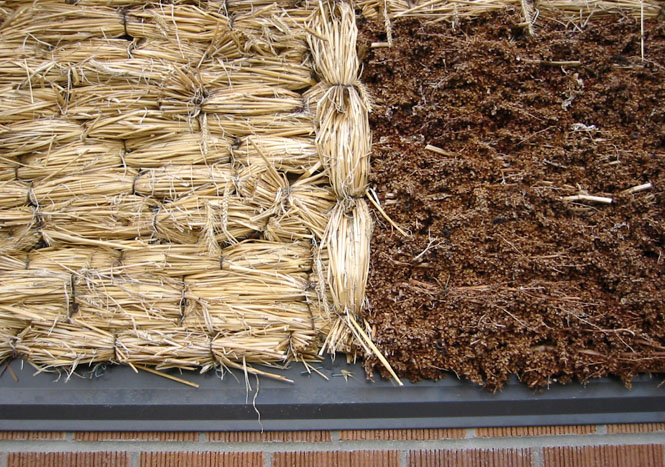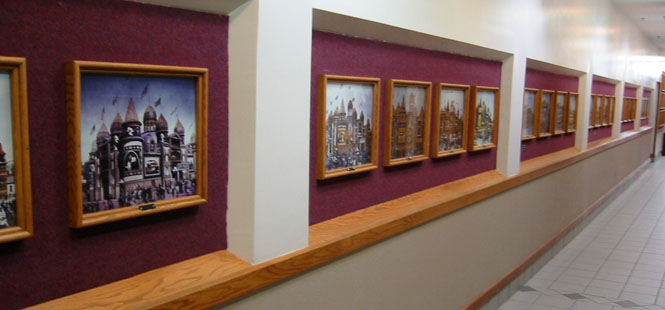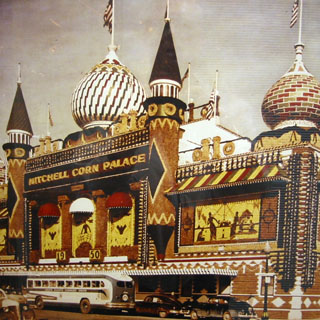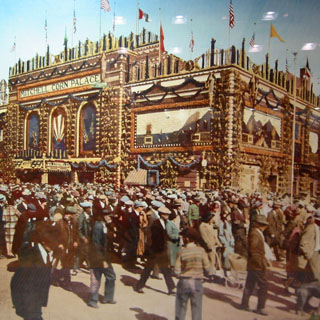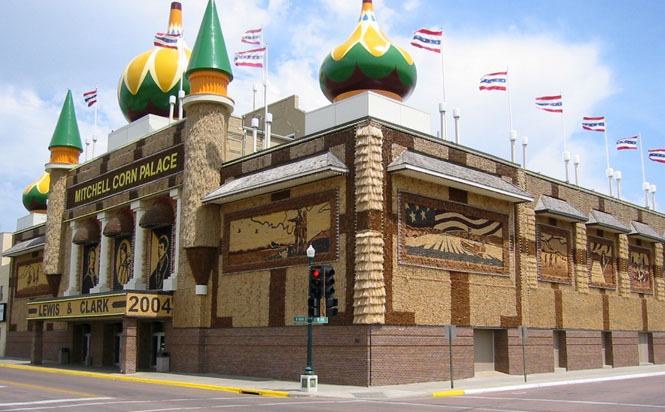 Parkston, South Dakota and a swivel joint for a city park swing.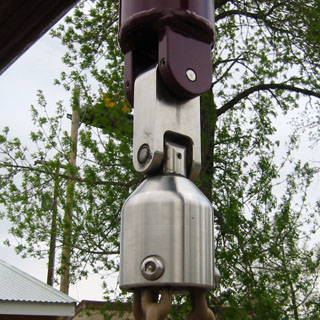 Nebraska
Niobrara, Nebraska State Park.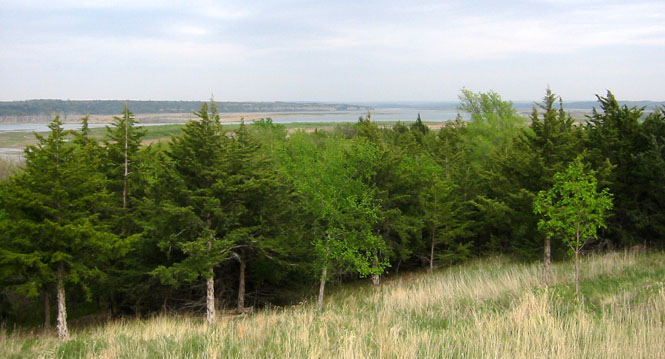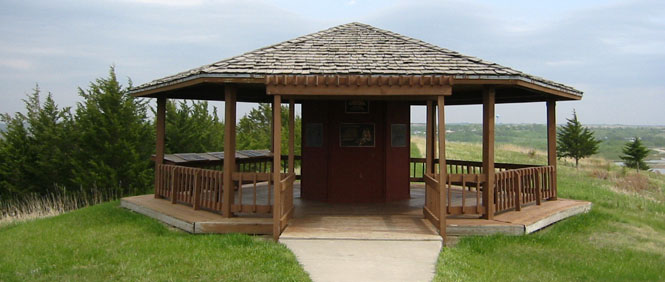 Lewis and Clark camped here.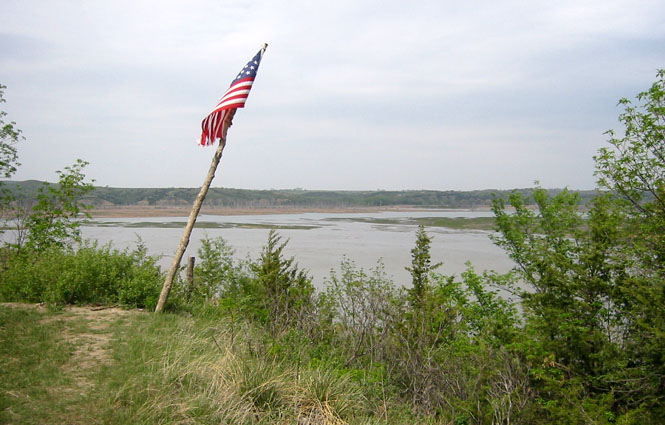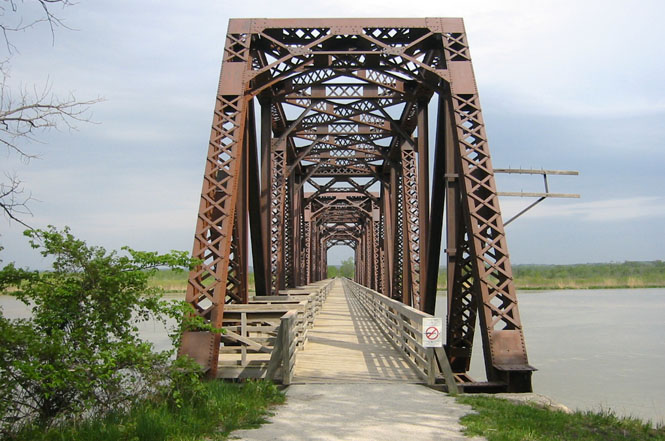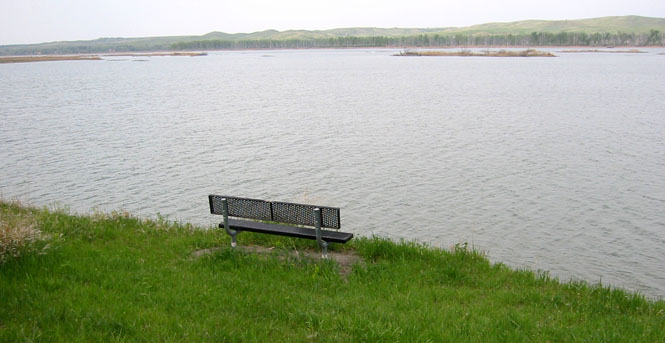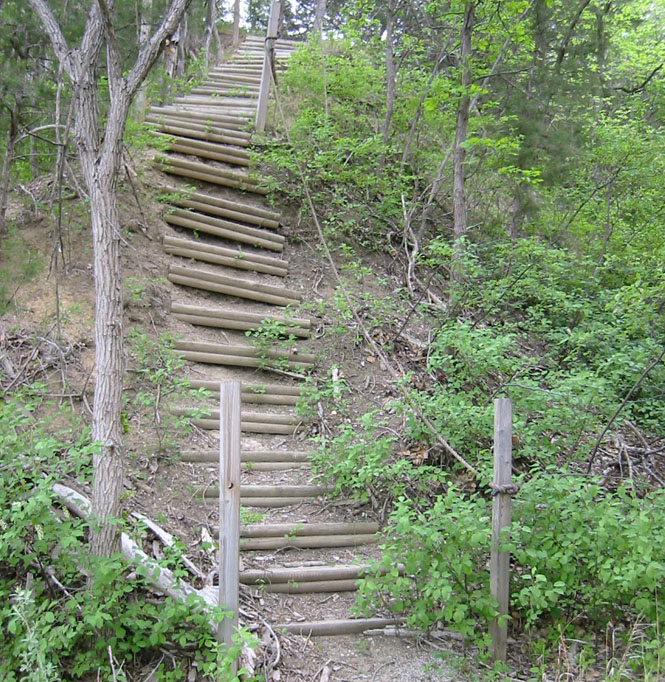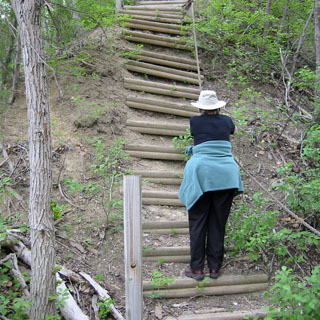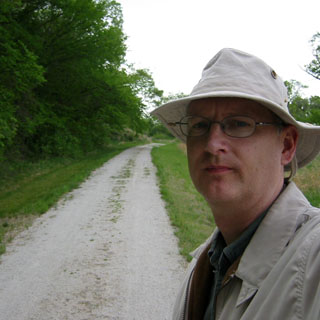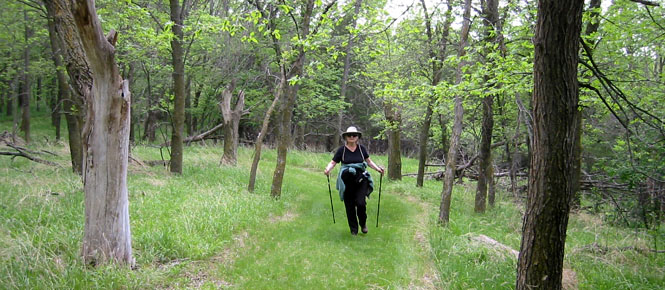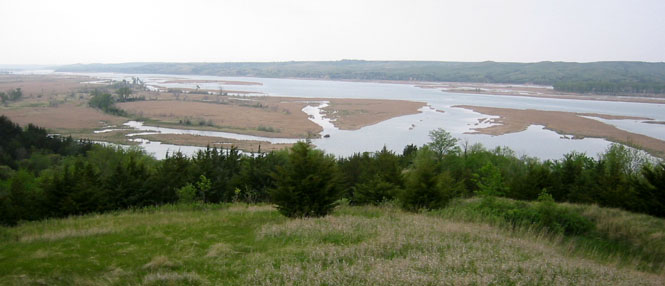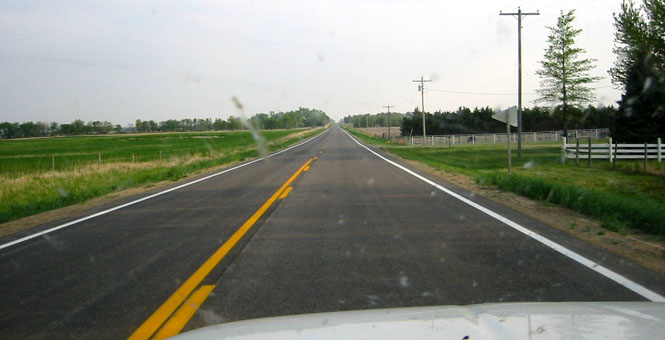 Alexandria, Nebraska.

Alexandria State Recreation Area.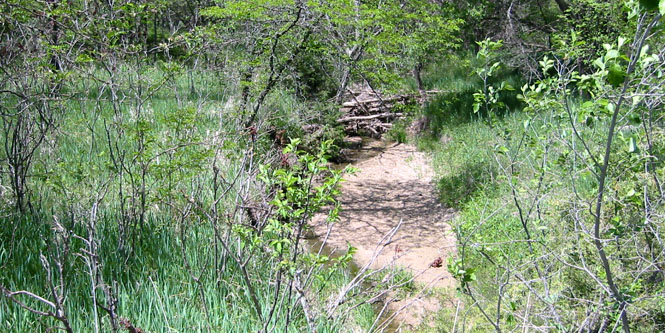 Kansas
...and home.
last edit: 10/14/2007