March 5, 2006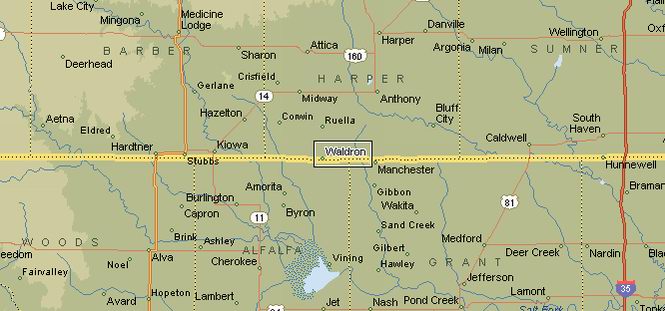 On this date, 21 years ago, I bought my new Moto Guzzi California II from Guzzi dealer Ron Garcia, in Andover, Kansas. Amazing.
I had never been to Waldron, Kansas and so I thought I'd run down there. Certainly, as far as I know, there's nothing of any particular interest there—I just wanted to see for myself. I intended to circle down into Oklahoma, and then turn north to Waldron.
Oklahoma
This is Manchester, Oklahoma, a small town just south of the Kansas border, not far from Anthony, Kansas. The heart of the commercial district.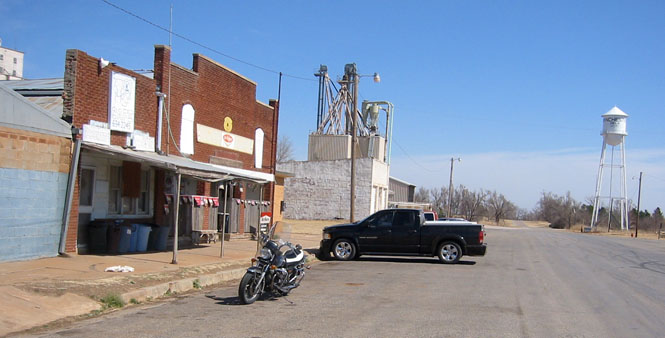 Just south out of Manchester I took a paved road to the west, and then after a few miles, found another road that led north. This one seemed to be about the right place to get me to Waldron.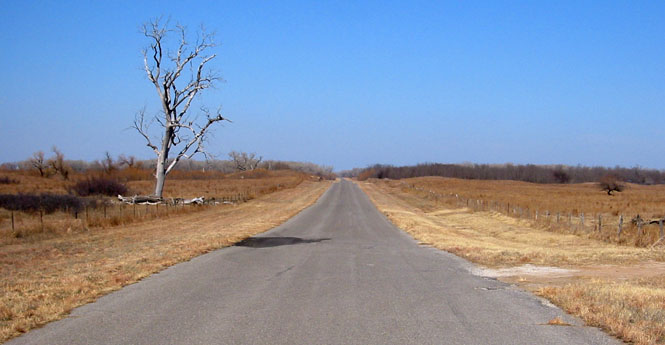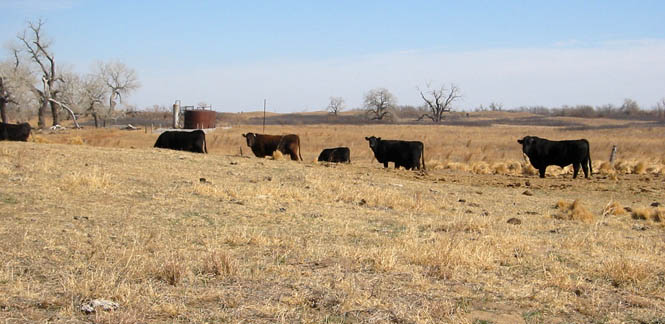 The pavement took me about as far as this old school before turning to sand at what was likely the Kansas border (the state lines are not marked).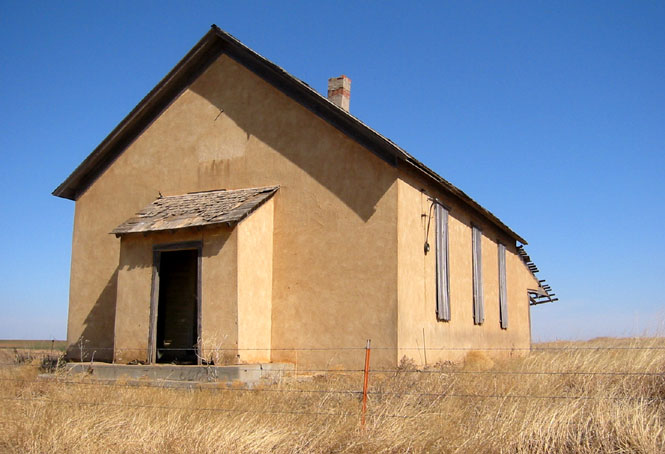 Reverse course and head west some more.
The difference between a mile wide river and a 10 foot wide creek is only a few feet.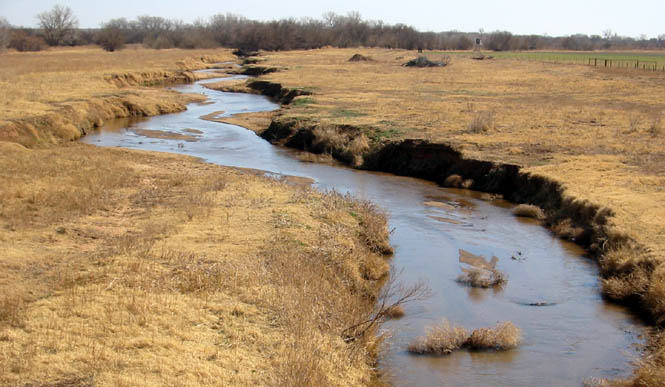 I turned north (again) at another paved road through Amorita, Oklahoma. This place isn't much larger than Manchester.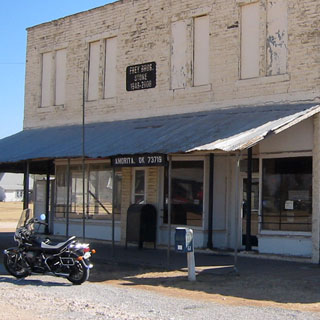 This was once a highway; it's being allowed to return to its native state. I'd guess that in 10 years there will be no more pavement to see.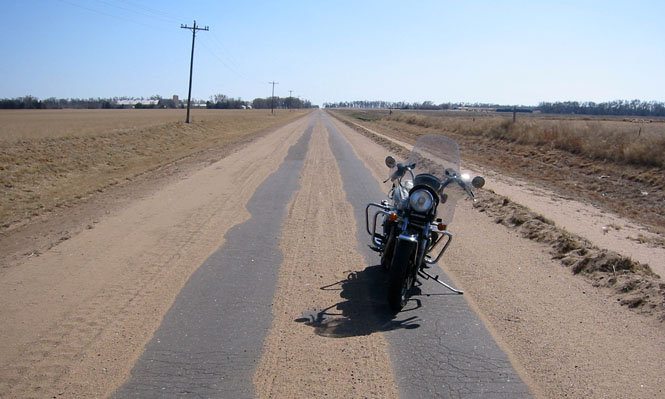 Kansas
As far as I know, this is the same creek as before. We're back in Kansas, now.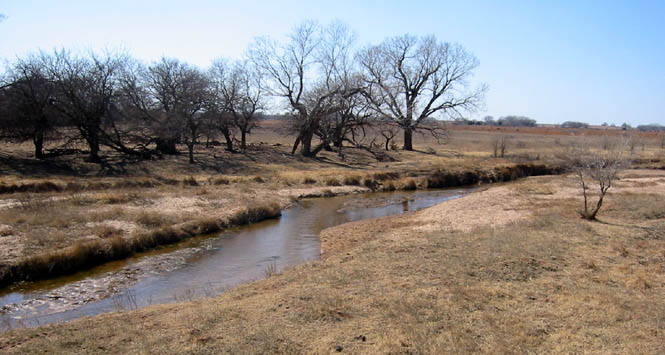 It seems I've circled all the way around Waldron, only to come to this road. The town is 10 miles farther south down the road.
Not for me; not today. Waldron will have to wait.

Tonight: "Rocket men from Mars." Been closed for a long time…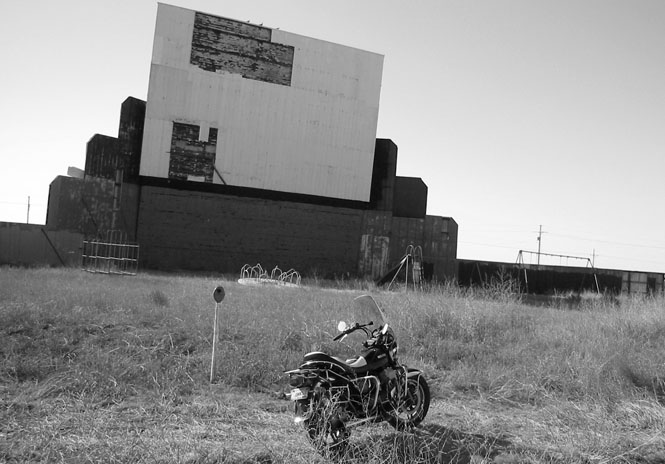 April 1 2006

A few weeks back I intended to ride to Waldron, Kansas. I never made it there as I just didn't feel like riding that many miles off pavement. So, I made a second attempt, but this time I took the right tool for the job…
This sort of surface is nothing at all for the KTM.
Still about 6 miles from Waldron.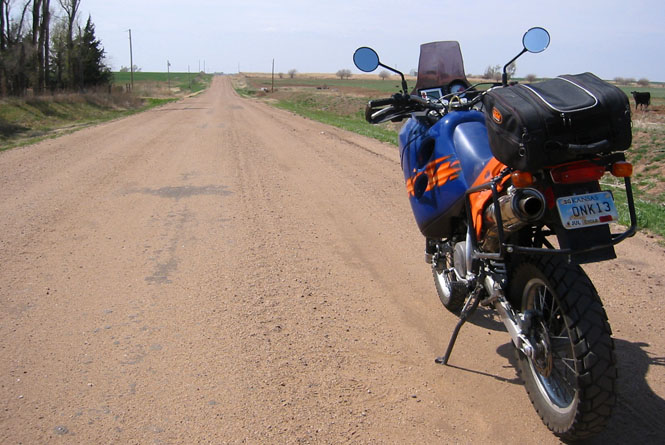 Waldron!
I'm afraid that there's very little left of the town. This is the old bank building.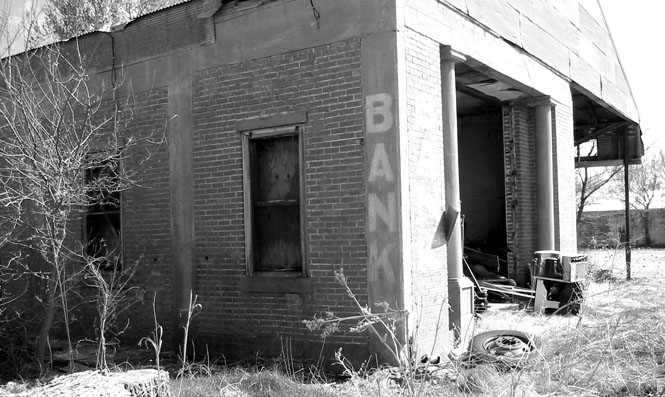 The glass in the old general store is still intact (which also says something about the amount of traffic through town).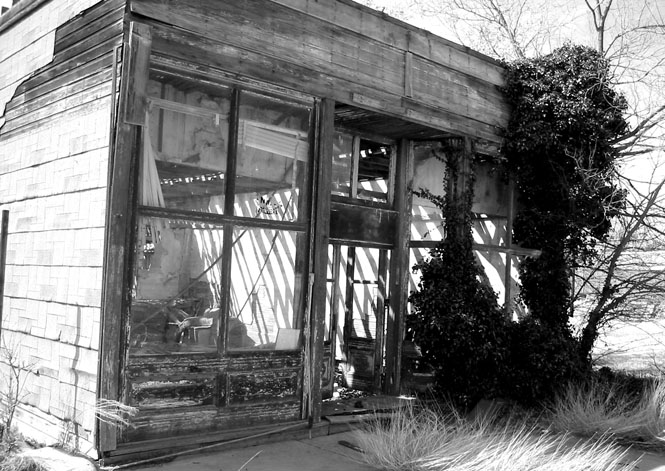 The inside of the general store.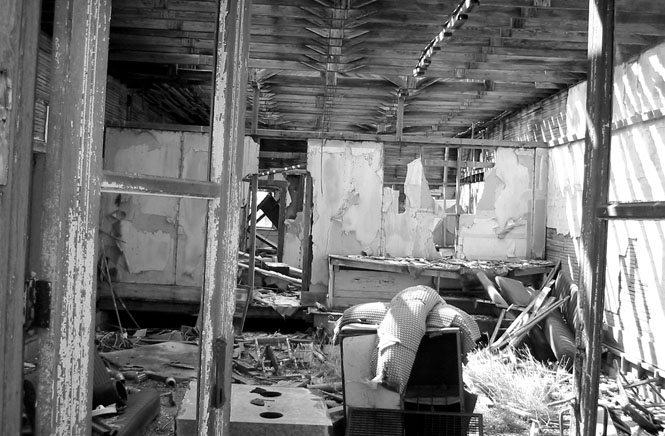 Looking north on Main Street.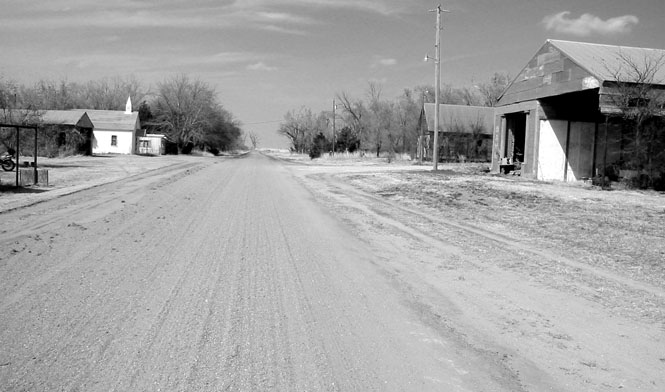 This was once the school. The inside didn't look too bad, but it won't be long...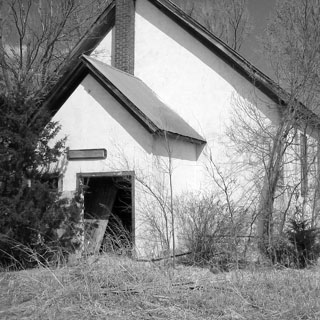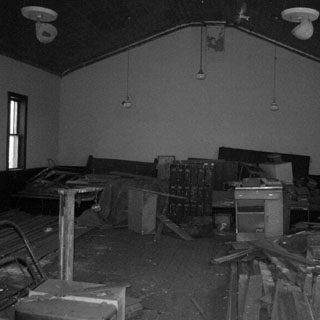 There were a number of occupied houses in town.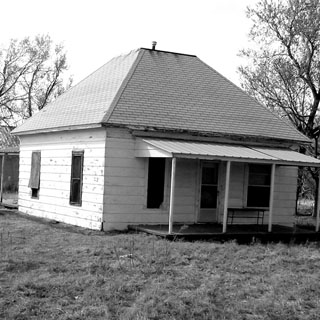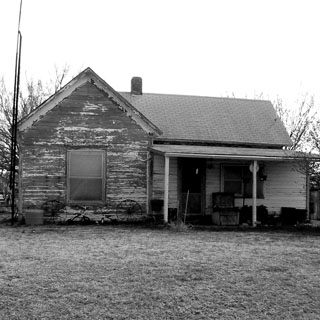 This guy followed me around (at least as far as the fence allowed).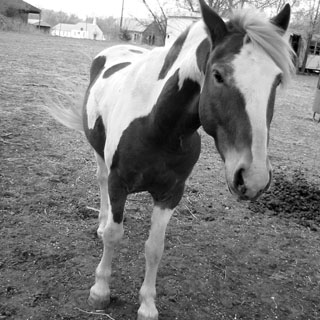 Looks like the old assembly hall.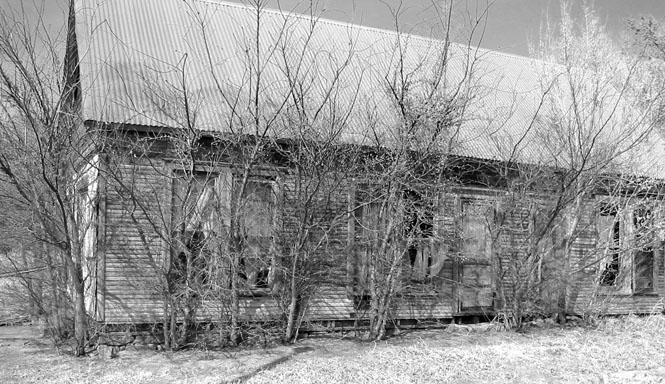 Out of Waldron, and running east. I would soon intersect the same road that I turned around on, that earlier trip.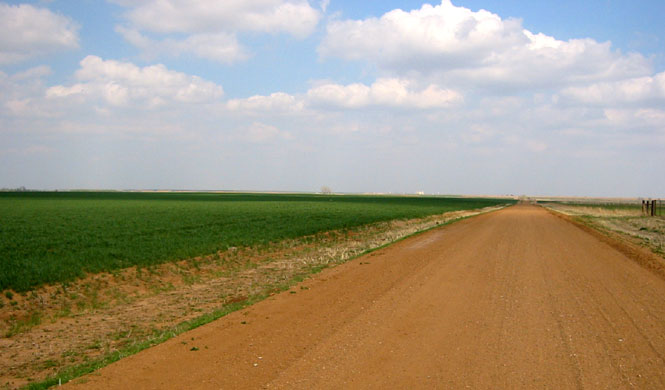 Stopping for a root beer float.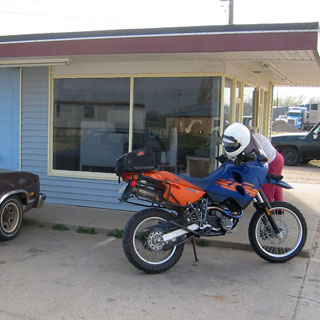 last edit: 4/30/2006