April 23, 2006

This was a trip to see the triple point boundary of Oklahoma, Arkansas and Missouri. Last year I rode to the triple point of Kansas, Nebraska and Colorado. Of course, I was not expecting to see much more than some sort of survey marker, but the trip should be nice.
Oklahoma
Old Route 66 is now pretty well marked from Chicago to Santa Monica. I ran along some of it through Vinita, Oklahoma.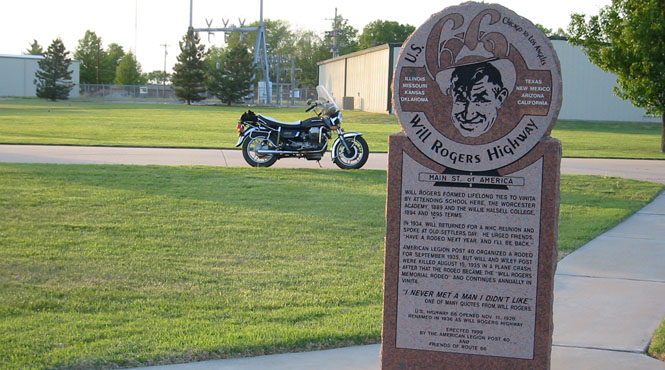 This is what they eat for breakfast in Oklahoma (for those not acquainted with the region, that's a bowl of gravy for the biscuits). Perhaps not recommended fare every morning, but good, nonetheless.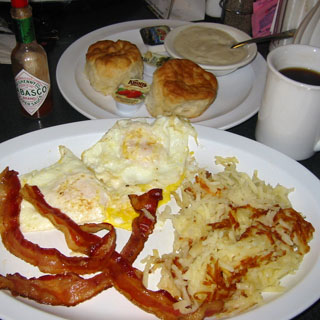 Delaware county, Oklahoma near Grand Lake.

Arkansas
And, this is it! We're standing in Arkansas, that's Oklahoma to the left and Missouri to the right. The monument was erected in 1915 by the Ozark Culture Club.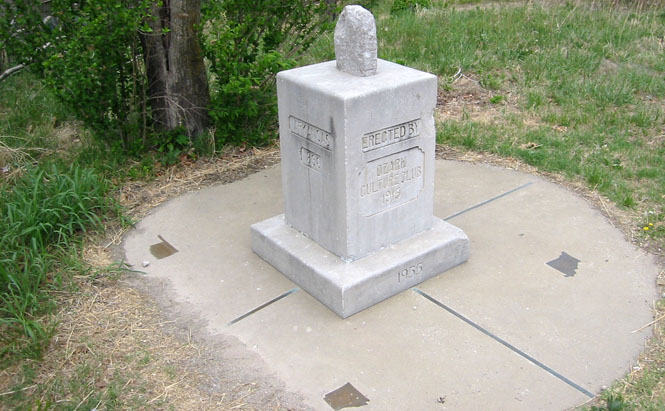 This is what's across the street. Apparently, the location is not much of a tourist attraction as there's nothing else around.
Missouri
Running north into Missouri.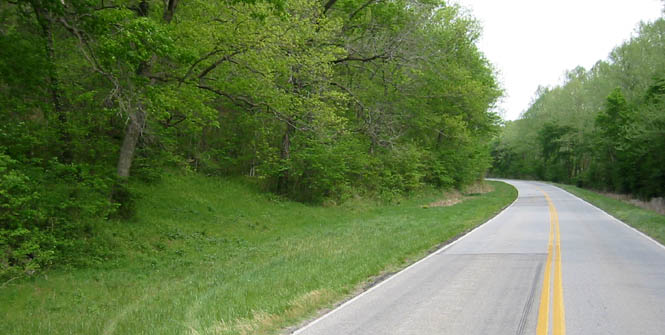 The world must need more pictures of my Guzzi (for why else do I keep taking them?)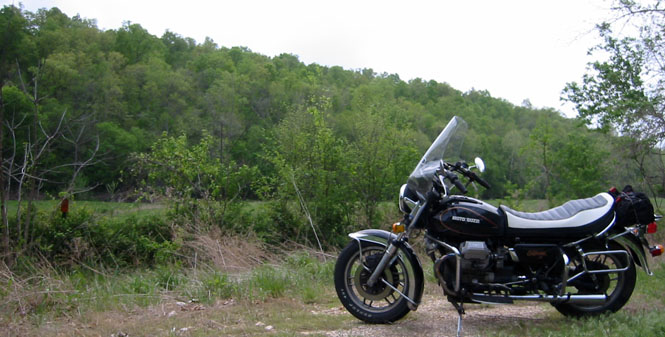 Oklahoma
We're now back in Oklahoma, not too far east of Miami.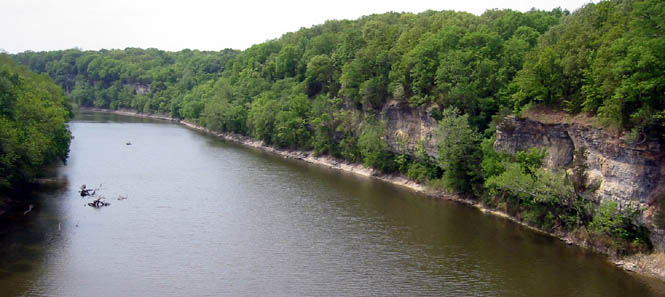 Commerce, Oklahoma is the hometown of Mickey Mantle.

Kansas
This is just about the only public building in Treece, Kansas.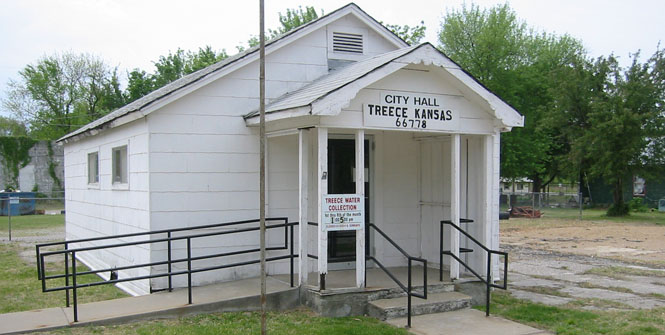 Pecan trees near Chetopa, Kansas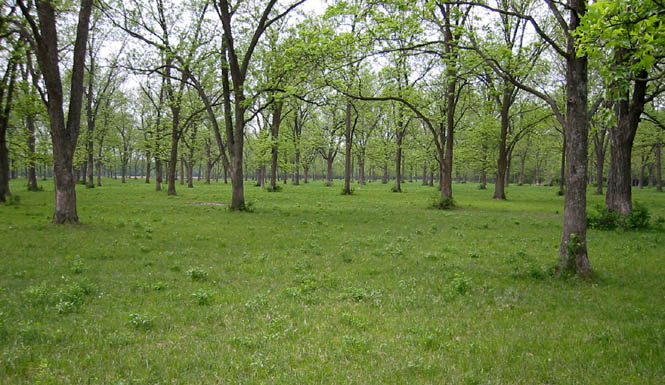 US166 through Labette county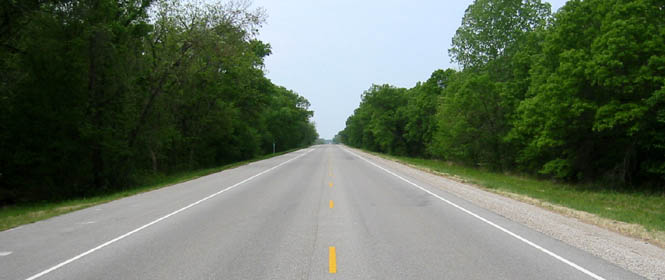 The post office of Bartlett, Kansas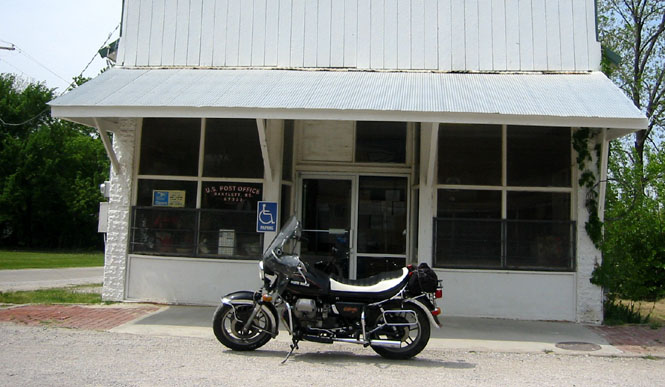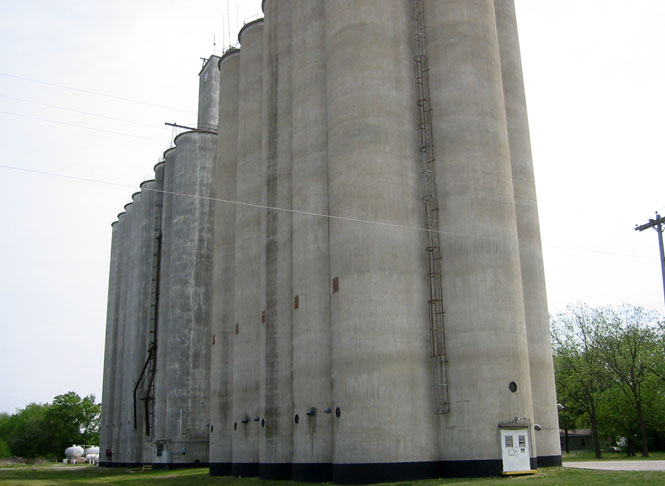 A surprisingly large assembly hall in Bartlett (long unused and gutted on the inside)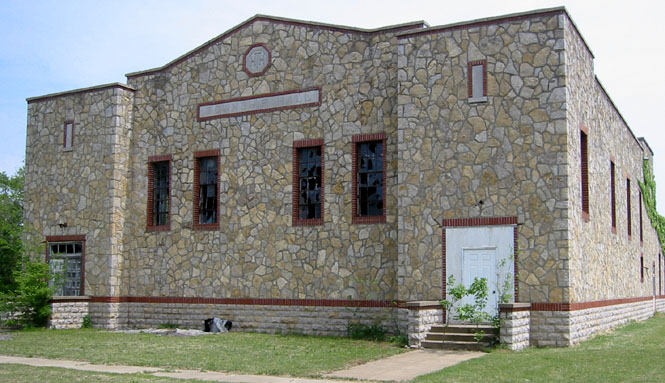 Downtown Bartlett, Kansas looking south.

And, looking north.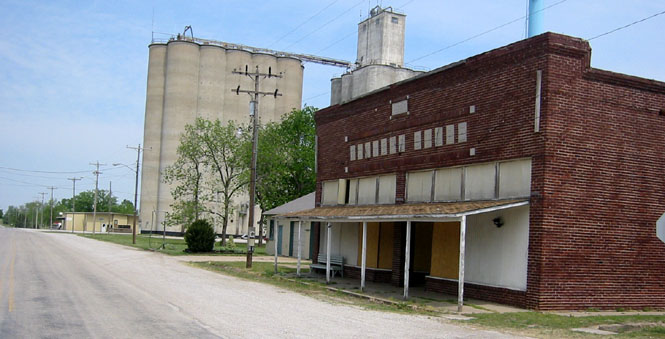 Labette county, Kansas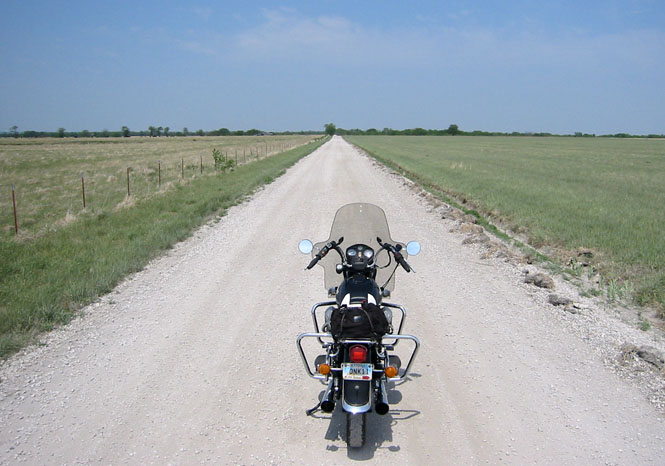 The old US 160 highway bridge near Independence, Kansas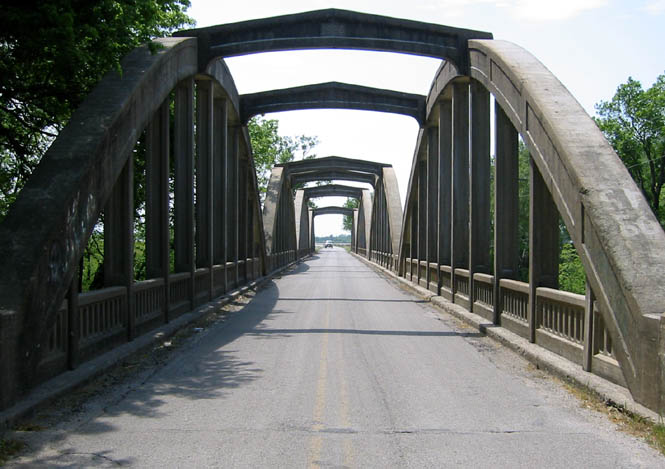 And, the new bridge.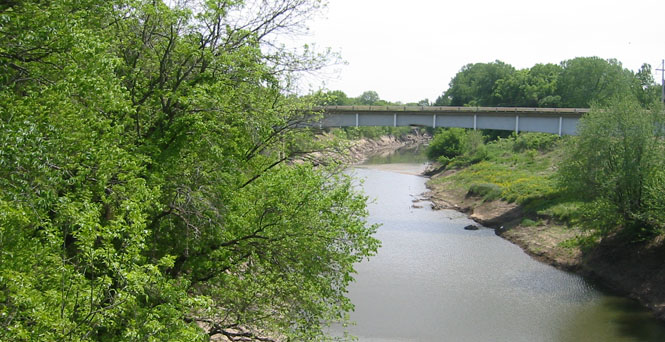 last edit: 5/1/2006