August 18, 2008

The MOTO-ST series is a motorcycle race of 500 km, with a 3½ hour time limit on a closed track--Heartland Park Topeka, in this case. Compared to AMA Superbike racing, the allowable modifications from a stock motorcycle are more limited.
There's a mixture of young riders hoping to move up, and older riders who have already been to the top and are just having fun. A single rider doesn't do the entire race; most teams have two riders, some three.
Kansas
Burlingame, Kansas.
I wasn't intending to stop, but I saw this new Moto Guzzi California Classic parked in the middle of the road (which is typical for towns in the area). It's hard to miss the heritage of that seat.

These are not well-attended races, so it's easy to get close to the track-side pits.
The winning Buell team.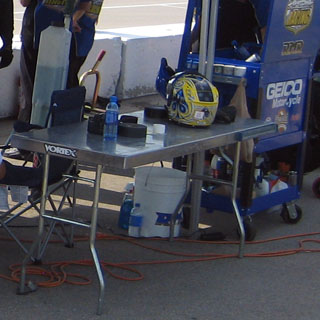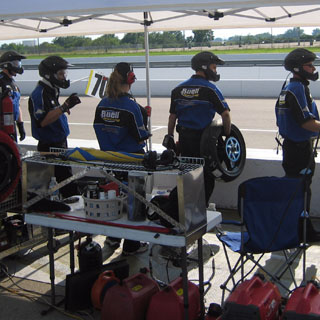 The Aprilia team had some problems.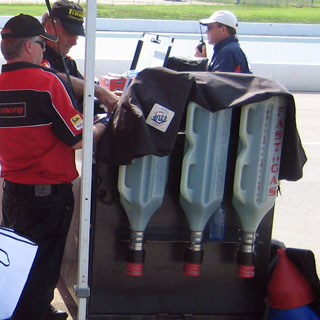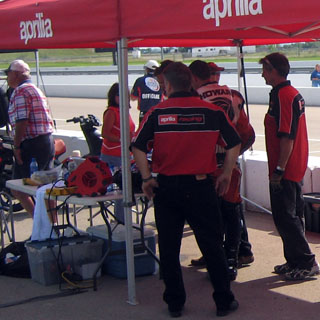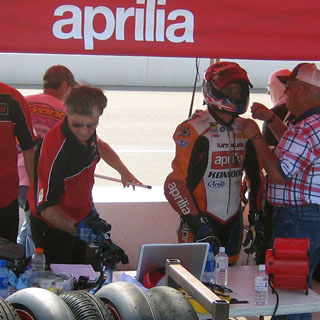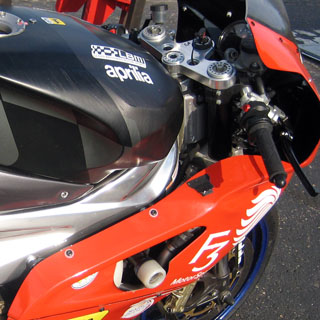 Jay Springsteen flexing before his ride. That's Gary Nixon with the headset, Bill Werner with the gloves and Jimmy Filice in the leathers with the black arms--all these guys are in the motorcycle hall of fame.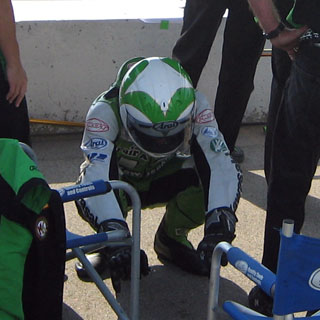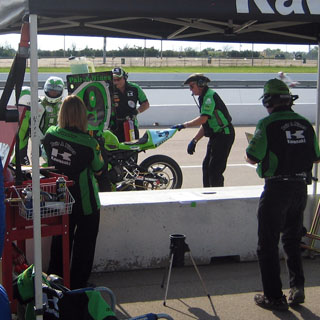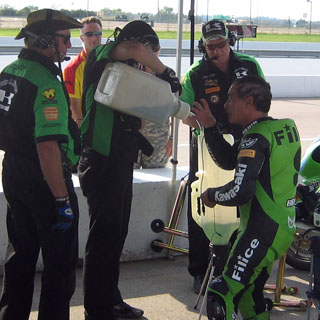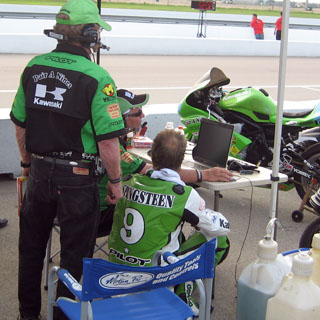 Doug Polen (in the blue) is a four-time world champion.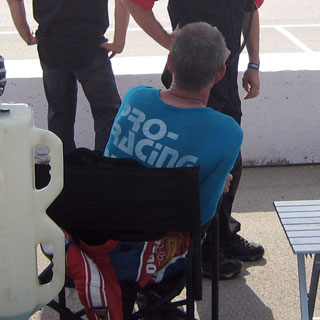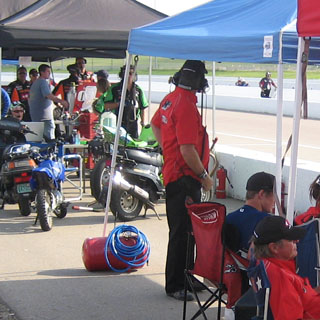 The top three bikes in the Supersport Twins class.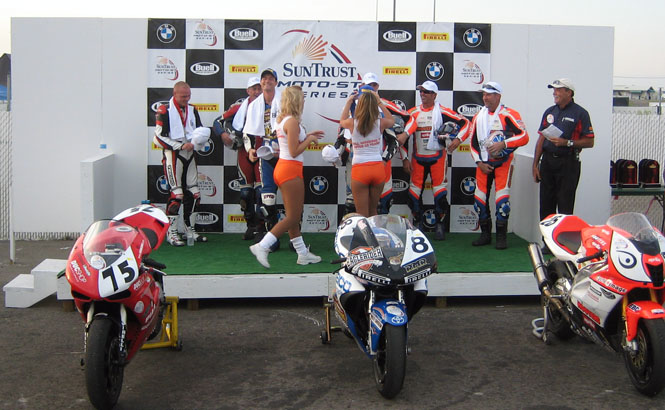 So, why does a three-time AMA champion keep doing this? It's pretty clear, I think.
Eskridge, Kansas.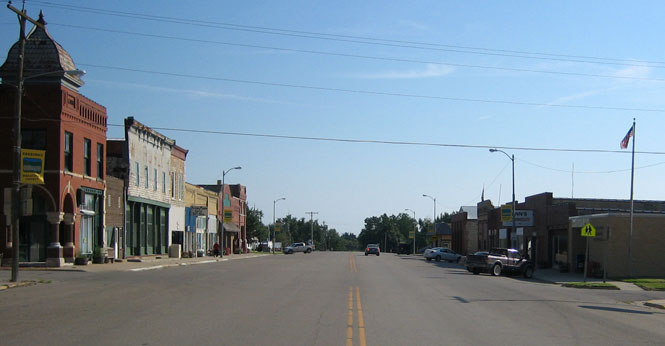 KS-4 is one of the nicer roads in the state.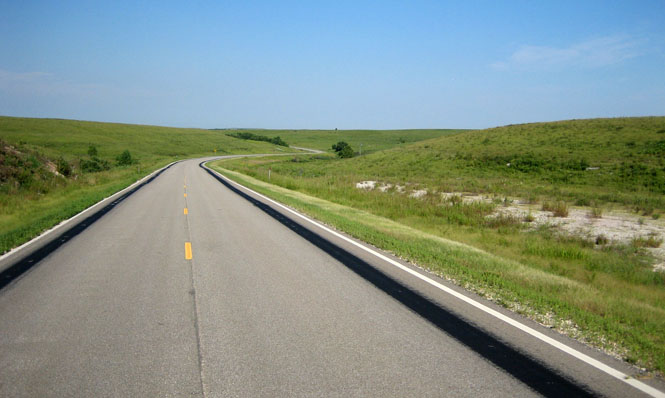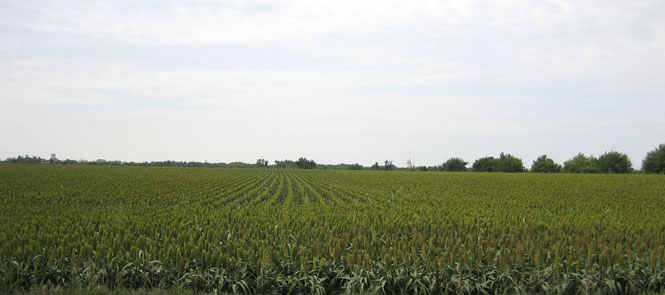 Durham, Kansas.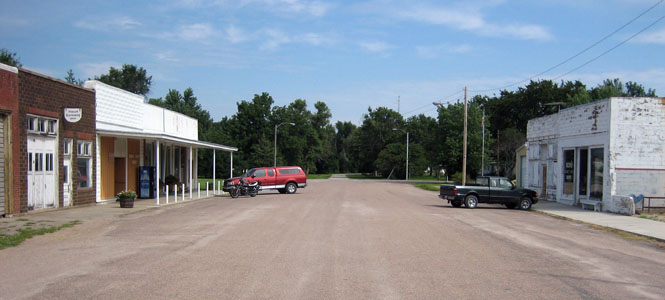 I stopped for lunch at the Durham cafe. This is the cook.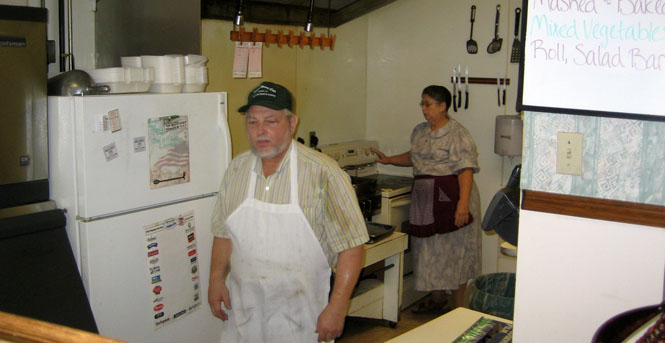 Today's special: Sausage with mashed potatoes, vegetables and a roll. I had rhubarb pie for desert.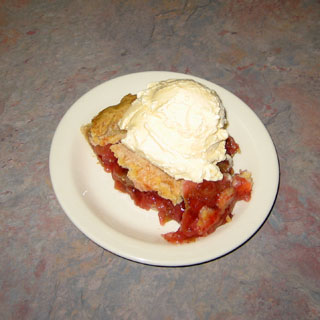 last edit: 8/18/2008