October 12, 2008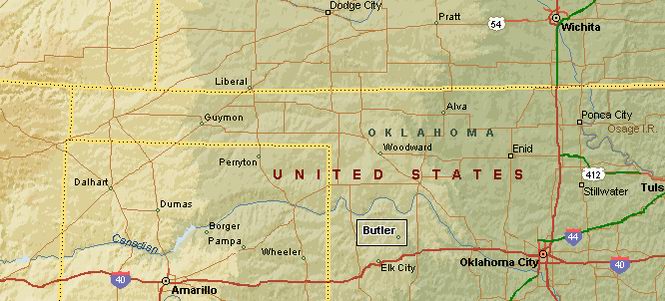 Kansas
This started as a trip toward the eastern side of Oklahoma, but ended being a trip to the other side. No matter; I hadn't been to Butler, Oklahoma, so that would be my destination.
Oklahoma
Crossing the Salt Fork River on OK-132, north of Nash.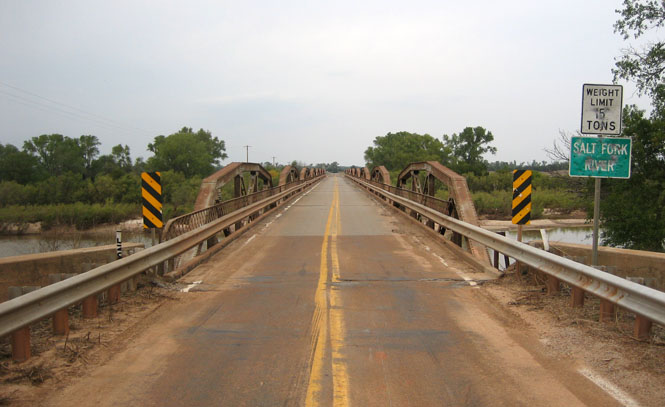 There a several museums devoted to Route 66, but I think the best one is in Clinton, Oklahoma. Unfortunately, I was there much too late Saturday night, and didn't want to stay around until it opened on Sunday.

The back roads on the way to Butler.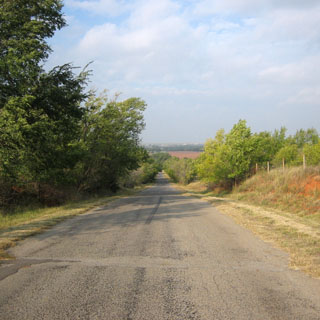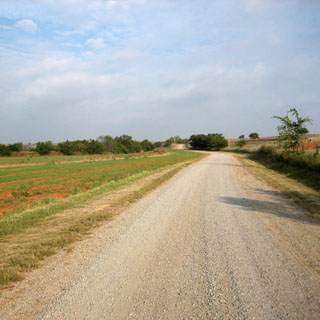 There's not a great deal in Butler, but there is at least a cafe (easily missed), and so I had breakfast there.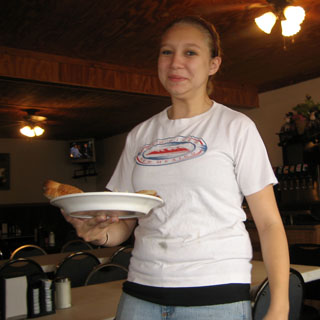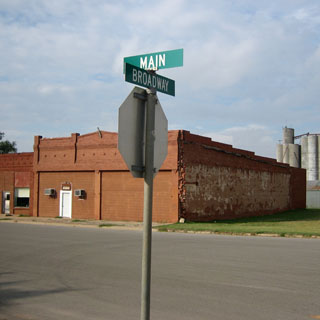 Washita Battlefield National Historic Site
is the location of one of the more important Plains Indian battles. Actually, by any conventional definition, it wasn't really much of a battle. Suffice to say, Lt. Col. Custer didn't leave much, afterwards.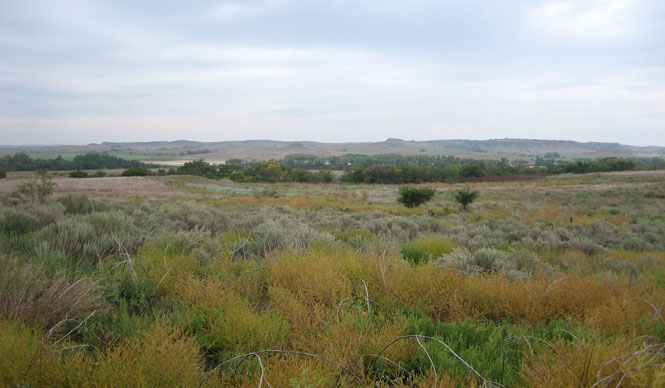 Texas
Things are quiet in Glazier, Texas...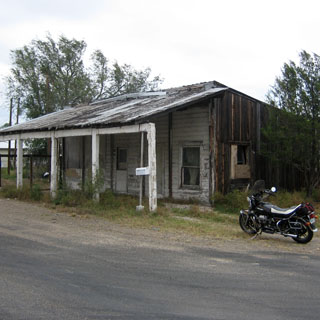 ...until the afternoon freight comes through.

Lipscomb County, Texas.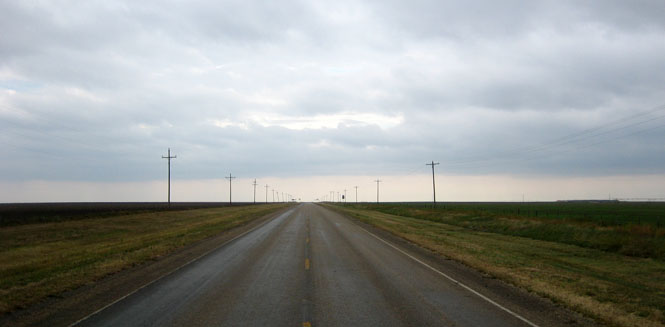 That's Darrouzett, Texas off in the distance.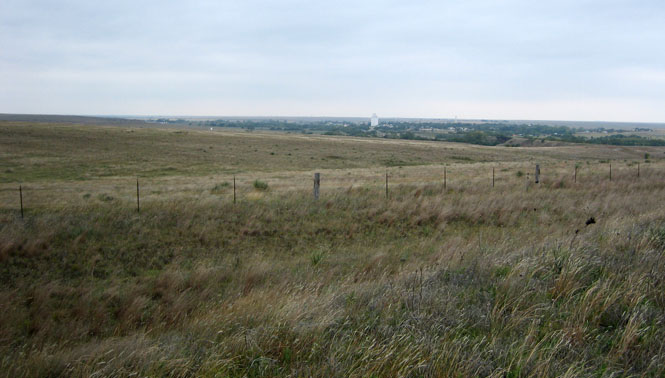 As with Butler, you have to look twice to find the cafe in Darrouzett. In this case, it's also the drug store.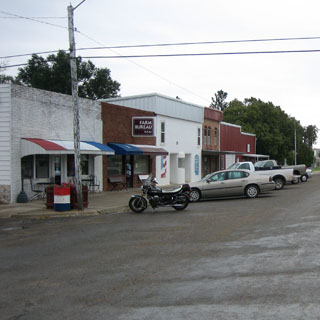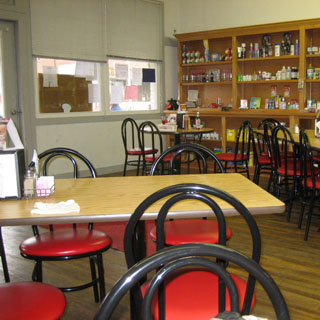 Kansas
Clark County, Kansas.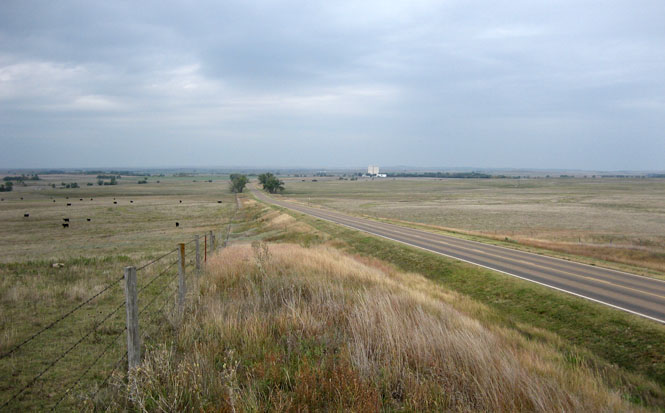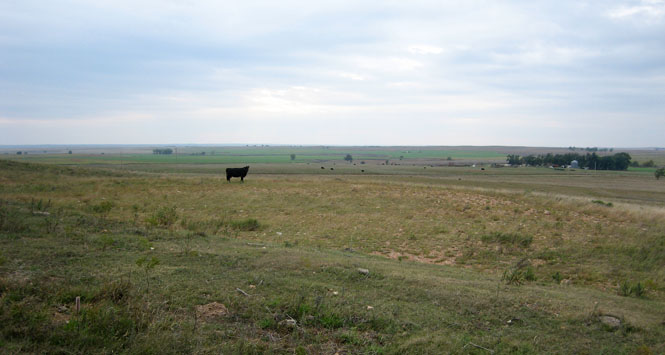 US-160 in Comanche County, Kansas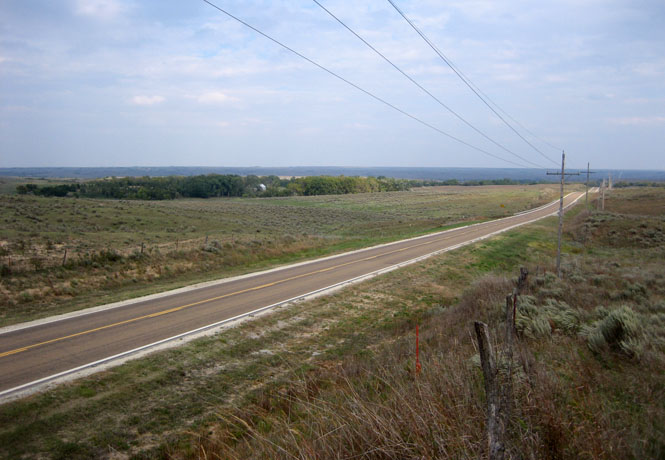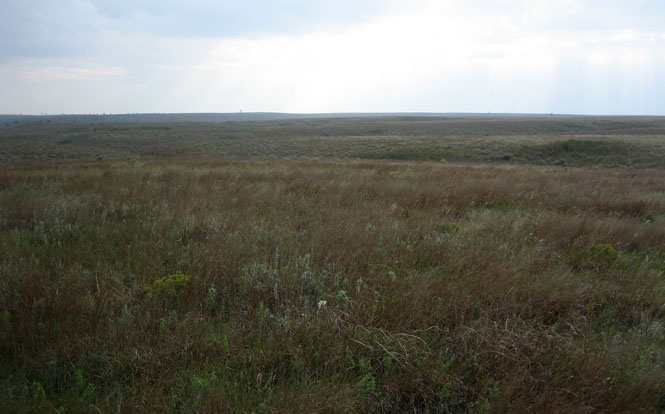 last edit: 10/12/2008