April 13, 2008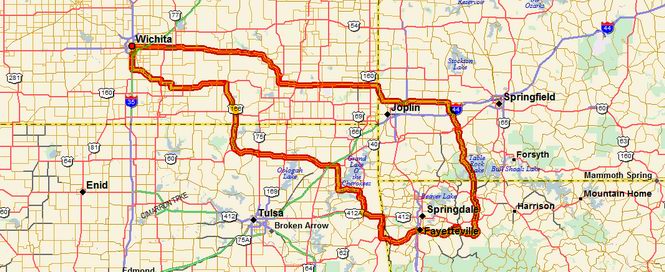 Madison County, Arkansas is in the northwest part of that state. I rode east out of Carthage, Missouri, and then turned south on Missouri Highway 39 all the way to the Arkansas line.
Missouri
Missouri Highway 39. It was a cold (35 degree) morning, and never got above the mid-forties the whole day.

Arkansas
Berryville, Arkansas.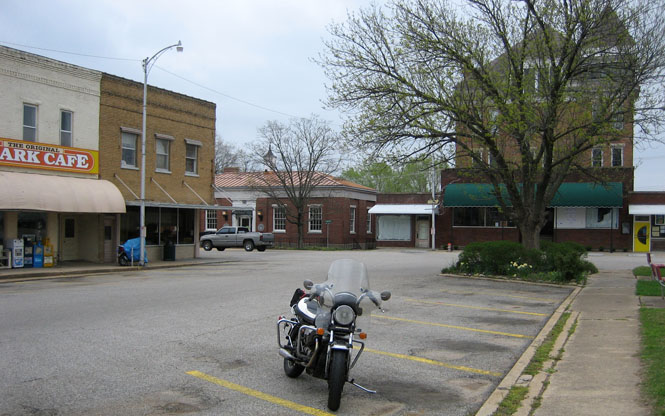 There have been several changes since 1982.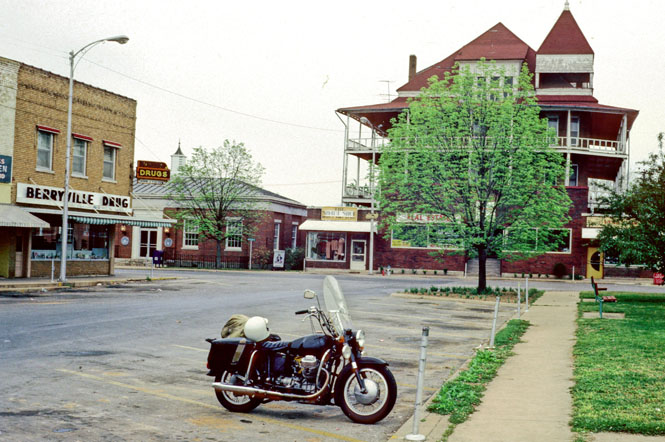 I had lunch in Berryville, hoping it might warm up a bit. It didn't. In fact it actually started to snow for a short while.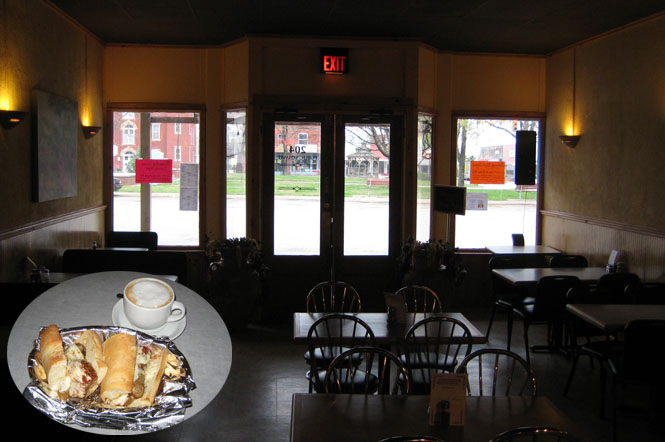 Kingston, Arkansas. My route would be straight ahead.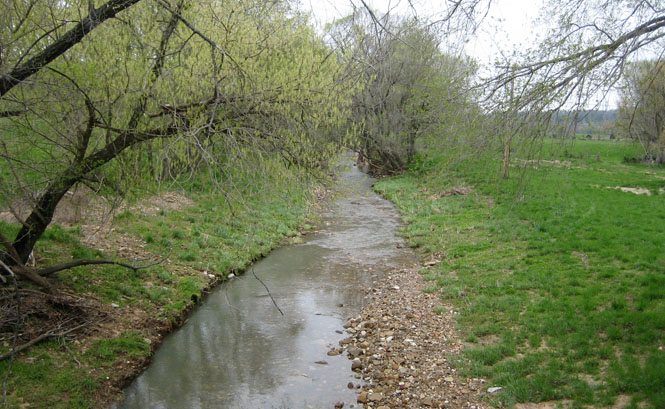 Arkansas Highway 74 is a nice road. Lots of sweeping turns as the road stays on the edge of the valley.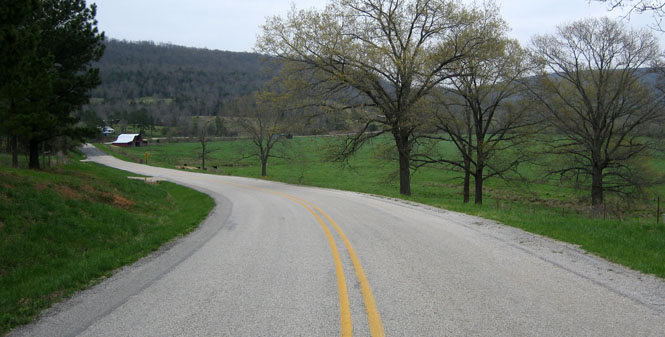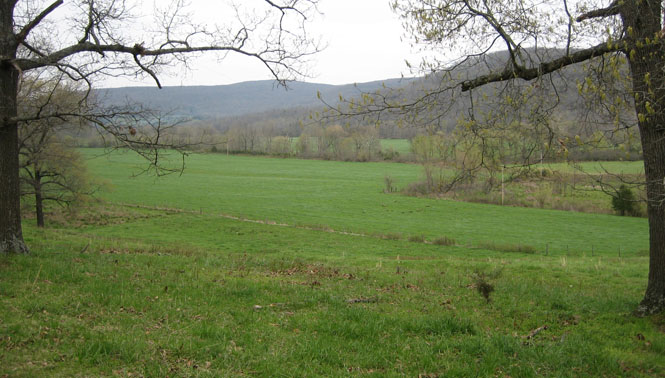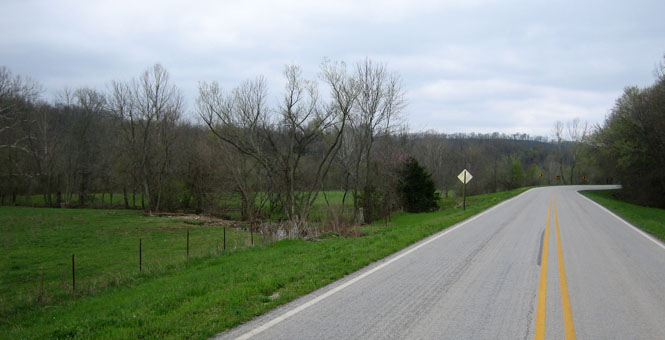 Prairie Grove Battlefield State Park is at the site of one of the more important Civil War battles in Arkansas. The park is southwest from Fayetteville.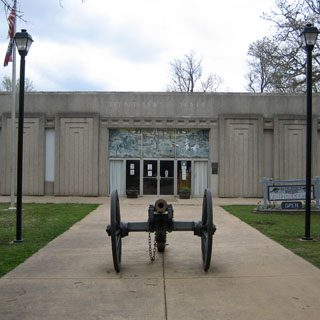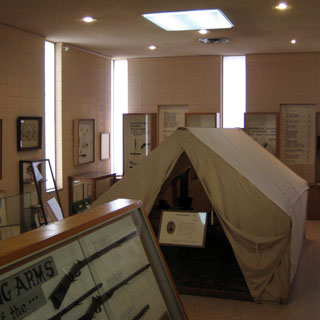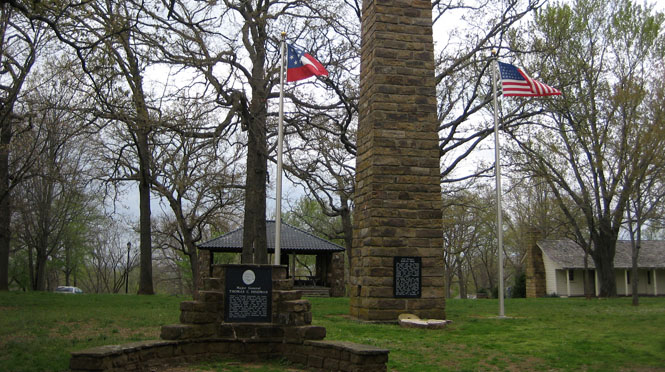 Oklahoma
Out of Arkansas and into Oklahoma. This is Oklahoma Highway 20.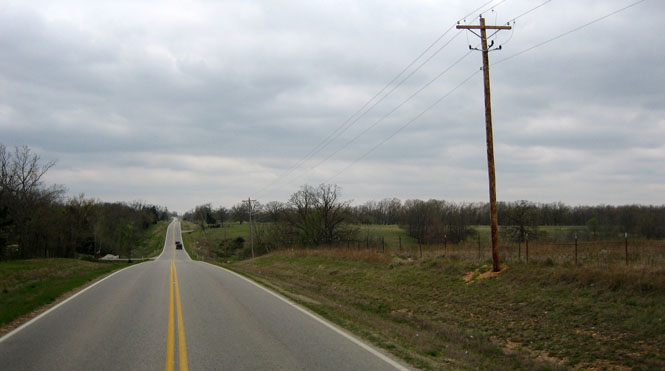 I turned north on Oklahoma Highway 82. This was the warmest time of the day: around 45 degrees.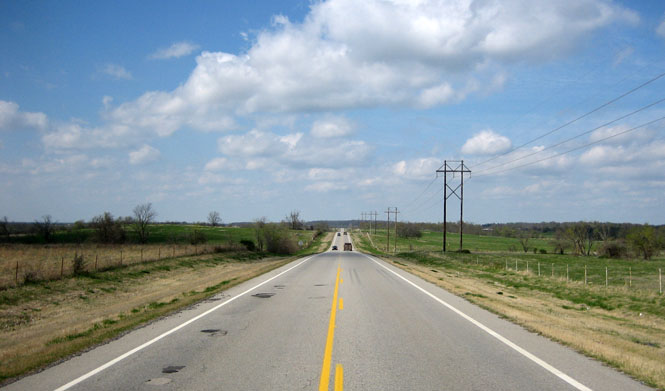 Nowata, Oklahoma.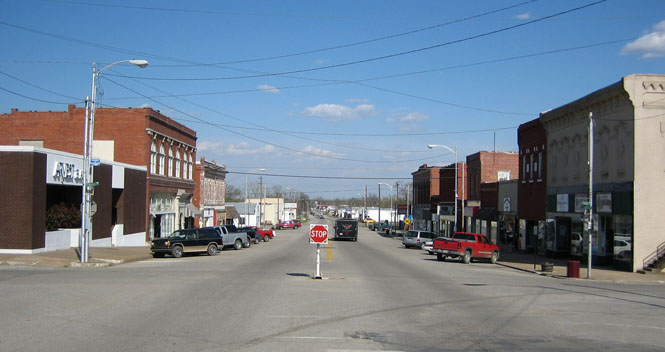 US-60 in the Osage Nation. I've always liked this road.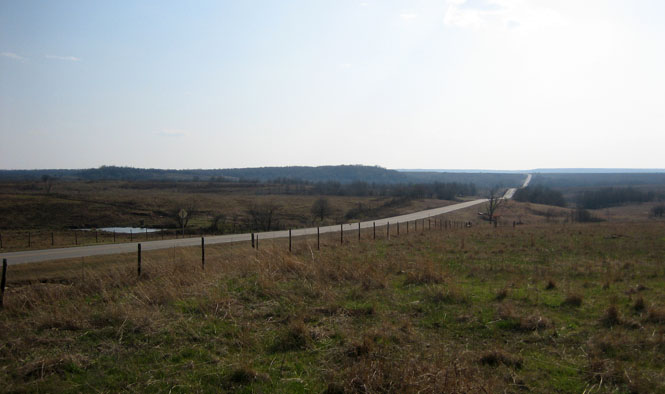 Kansas
There are very few original buildings left in Chautauqua, Kansas. These date from 1905. All roads are gravel.
Sedan, Kansas.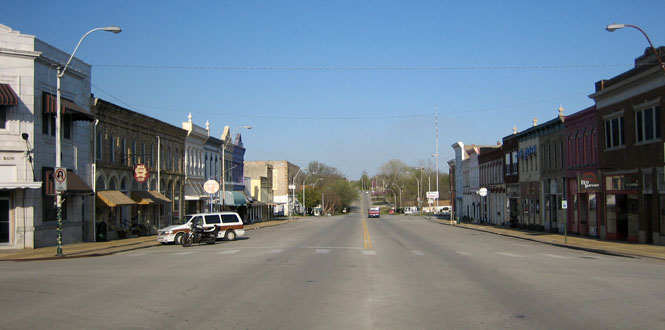 last edit: 4/13/2008