September 27, 2009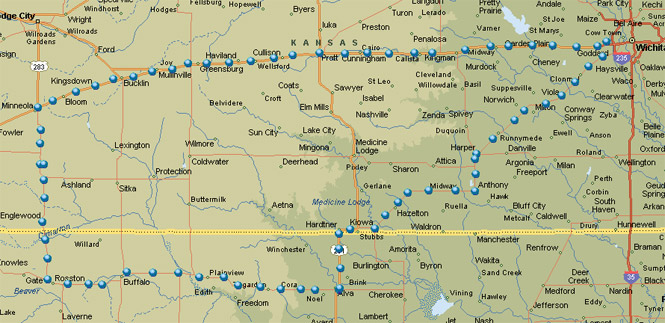 St. Jacob's Well is a natural spring, located in Clark County, Kansas (south of Minneola). Not too many people take the trouble to visit.
Kansas
Big Basin is about a mile across and around a hundred feet lower than the surrounding prairie. Little Basin is just beyond. That's where I'm heading.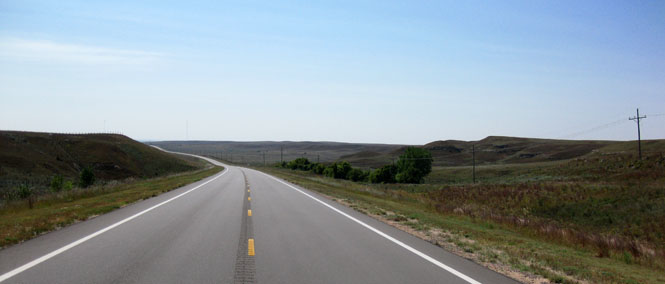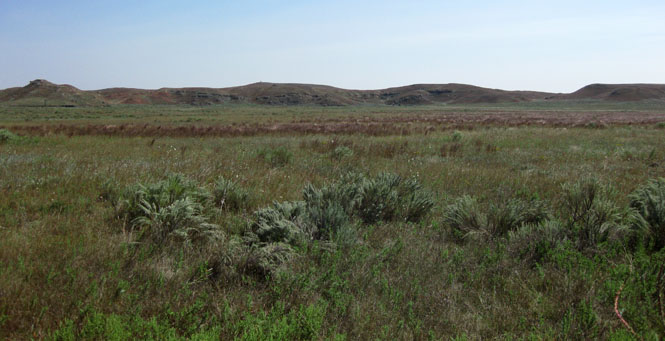 The road is just about at the lower limit of what is suitable for this motorcycle. There are bison in the area, but they were not near enough to the road to be of any concern.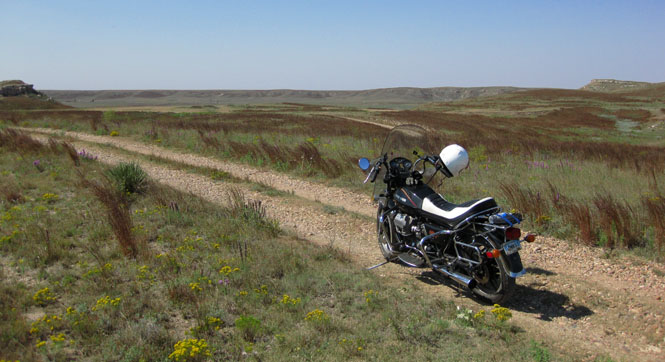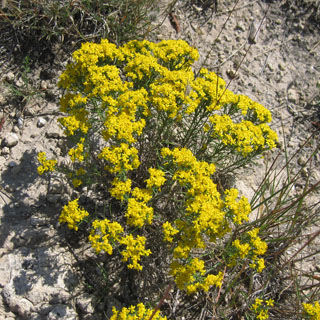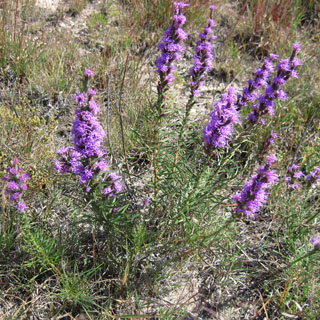 I would be walking down the hill towards that tree. St Jacob's Well is around the hill to the left.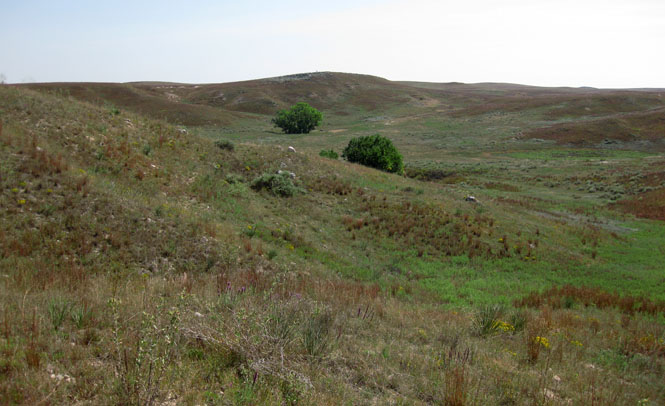 The pool is quite deep--around sixty feet.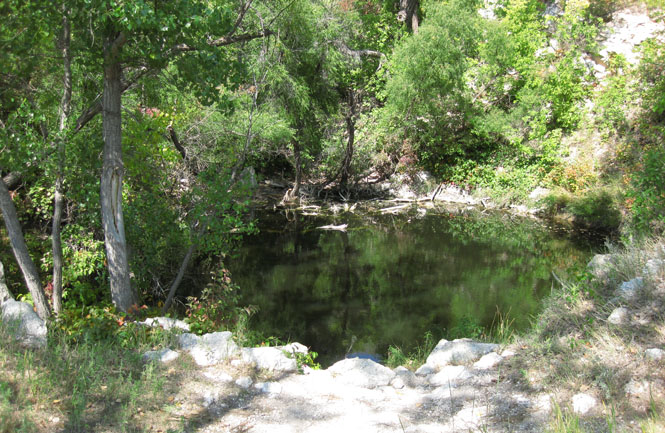 You could be passing within a half mile, and never know there was a year-round source of water.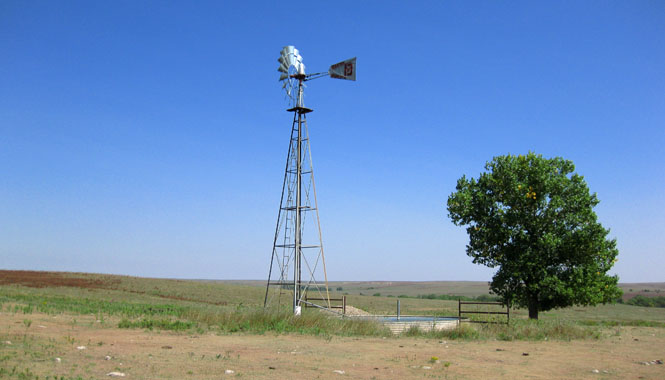 Englewood, Kansas is just north of the Oklahoma border.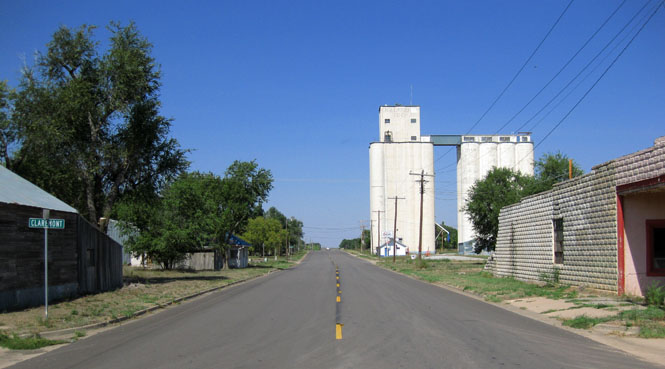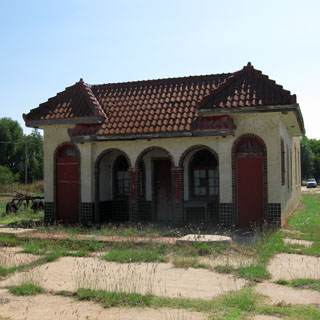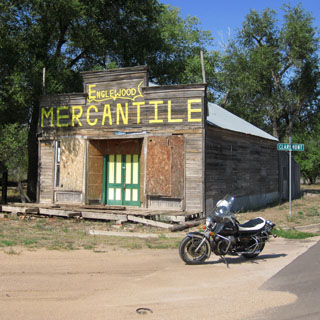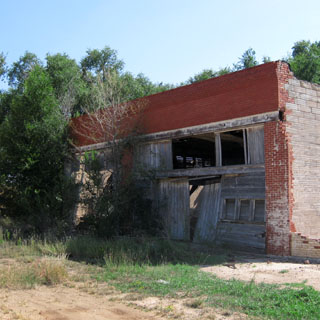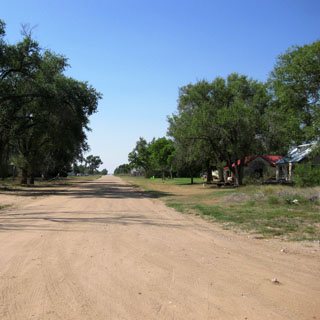 Oklahoma
Cimarron River.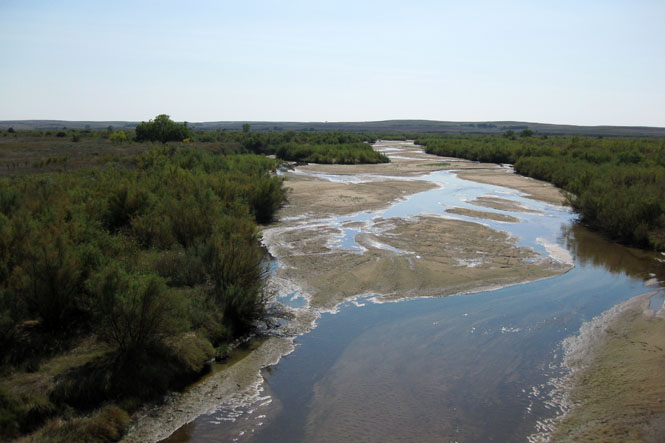 Kansas
Hardtner, Kansas.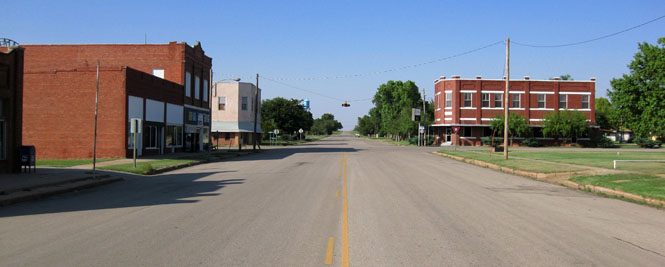 Kiowa, Kansas.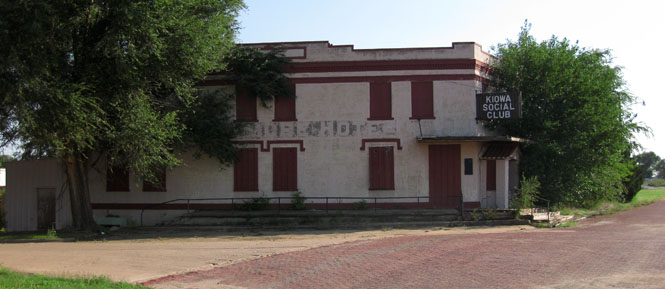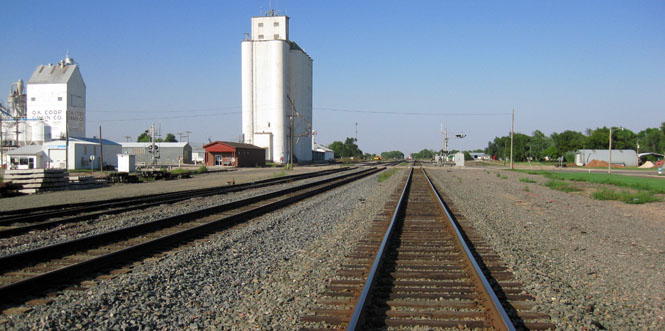 Hazelton, Kansas.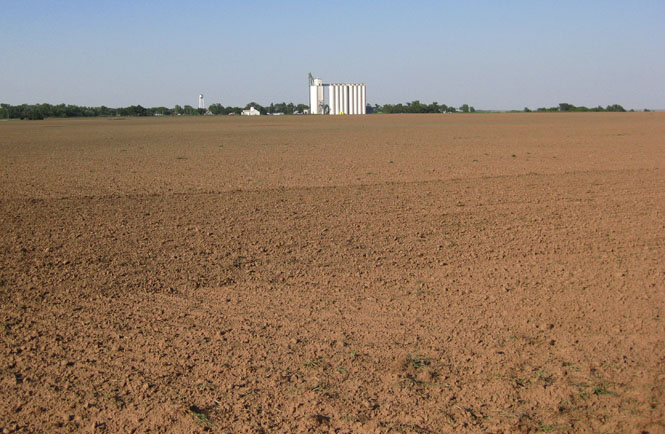 last edit: 9/27/2009