March 7, 2009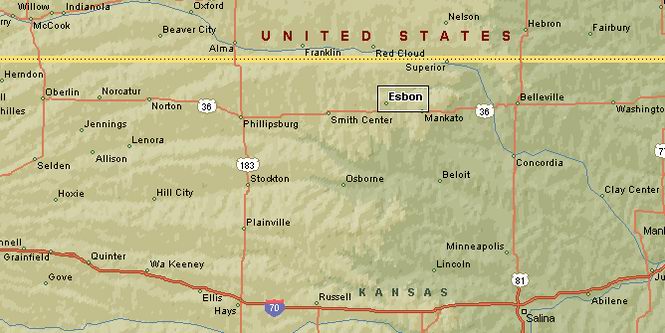 After checking the weather forecast for the weekend, the intention was to ride northwest with the wind at my back and then to return on Sunday--still with the wind at my back. The expected high temperatures were in the high sixties to low seventies. Very nice.
Kansas
Lunch at Sterling, Kansas.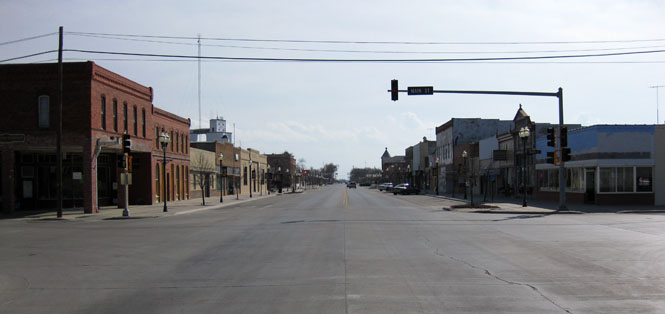 The "German Pizza" came with sausage and sauerkraut. It didn't sound too promising, but that's what I ordered. It was acceptable.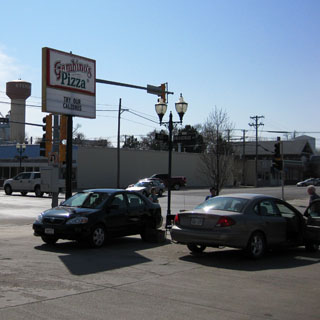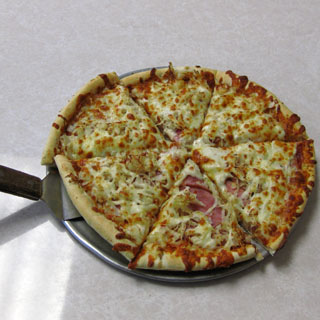 Ellsworth, Kansas.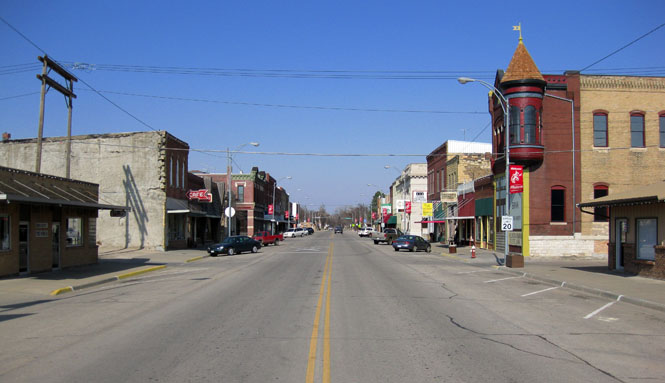 Sylvan Grove, Kansas. Notice that the blue sky of Ellsworth has changed to gray. In Ellsworth it was a warm seventy-four degrees---not many miles farther north it was down to sixty.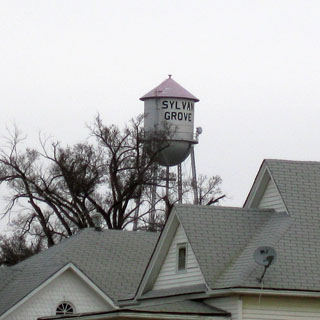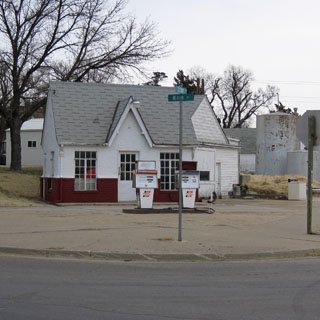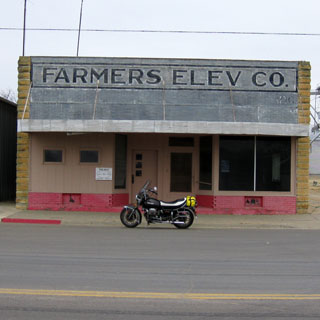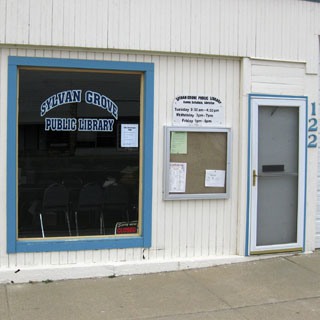 The stone in this area has a distinctive yellow color.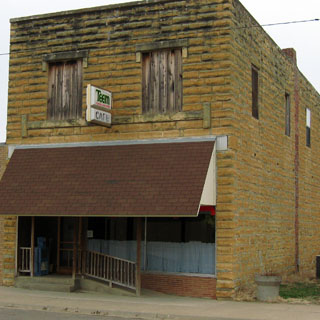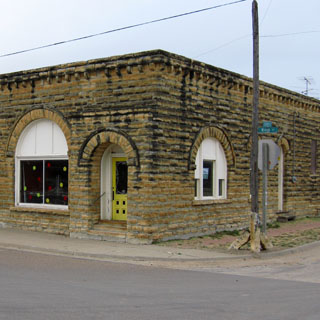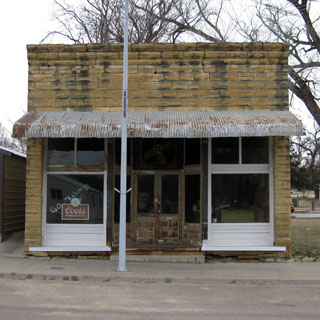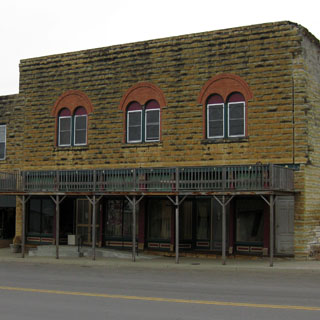 Downs, Kansas; colder, still.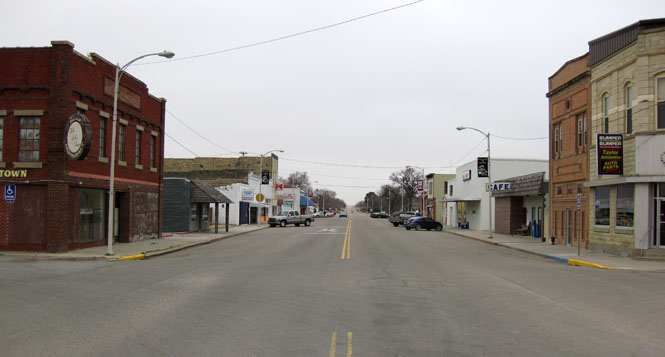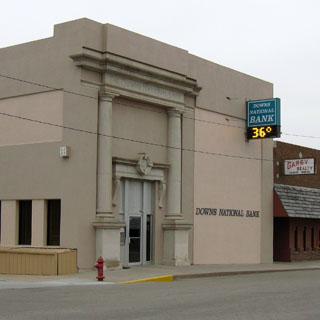 Nebraska
Red Cloud, Nebraska. Now it's really getting cold. Fifty degrees lasted about ten minutes and then it was forty--now much less. There are no hotels in Red Cloud.
Franklin, Nebraska. By this time it was around twenty-five degrees, and I wasn't going to ride any farther (I was starting to worry about icy bridges). This hotel was just fine.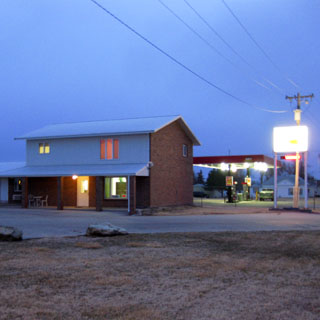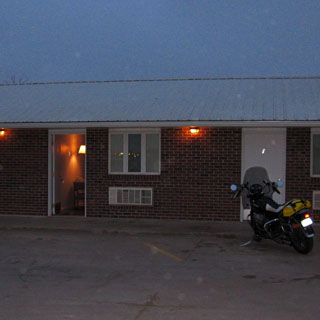 The next morning the sky was bright and clear, and while it was still in the thirties, it promised to warm up later in the day.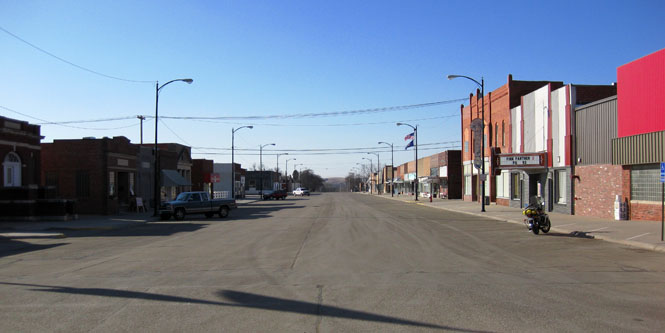 A nice breakfast in Franklin.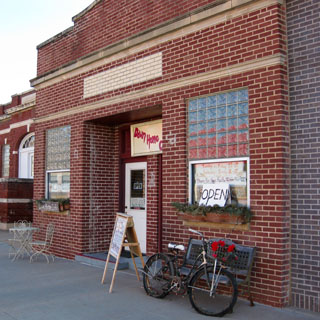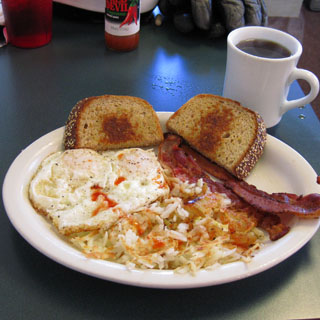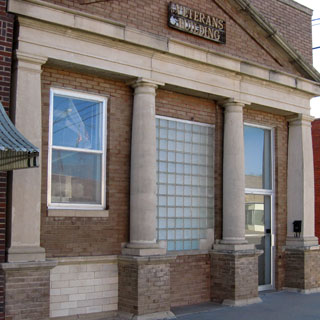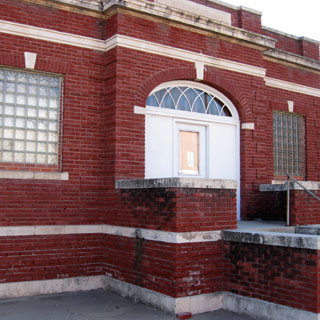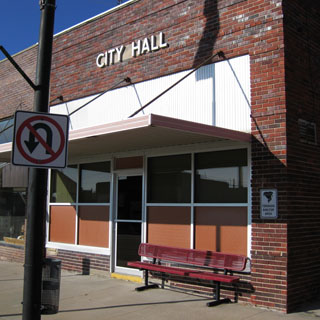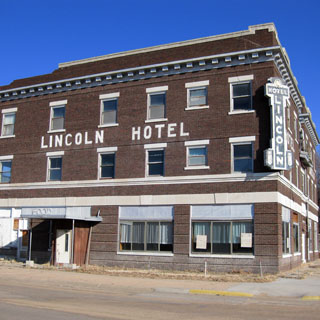 The view from near the Kansas line, looking north into Nebraska.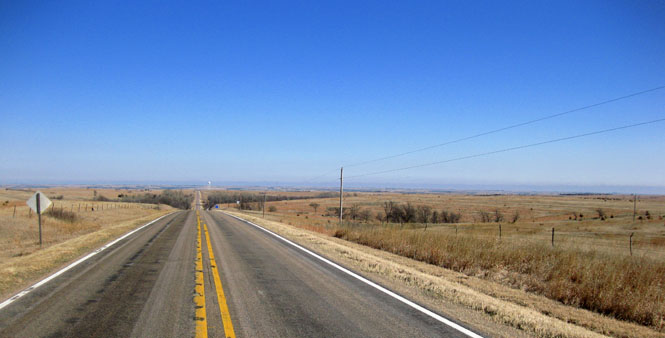 Kansas
That's Esbon, Kansas on the horizon.
The short section of Kansas highway 112 ends in Esbon.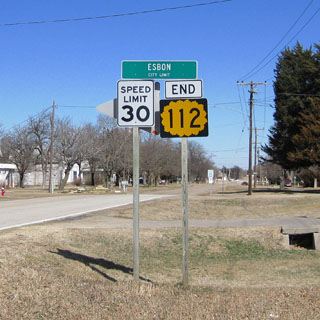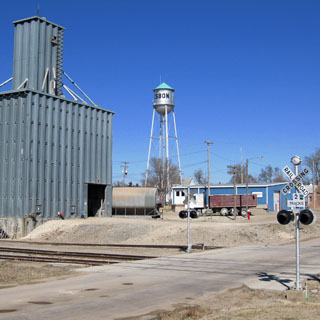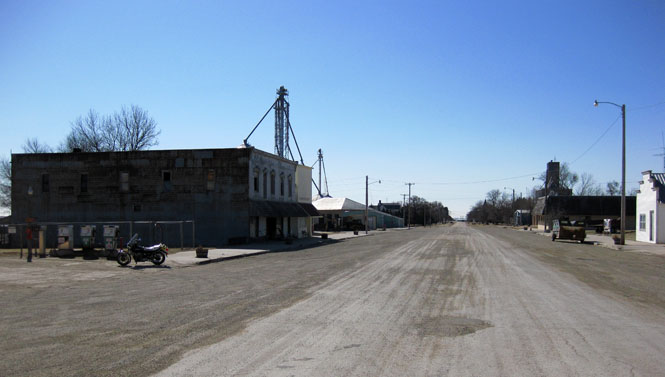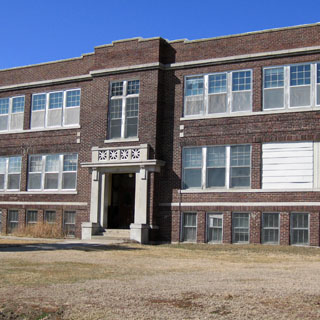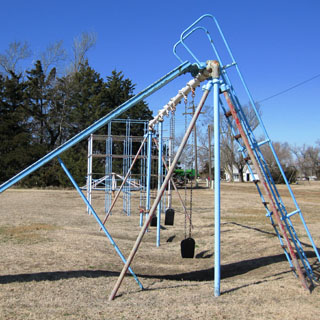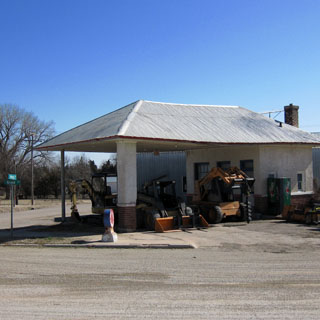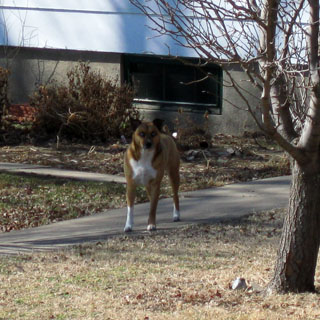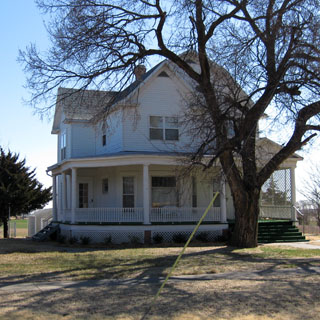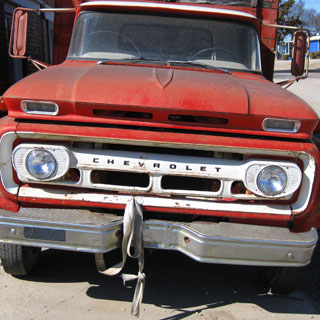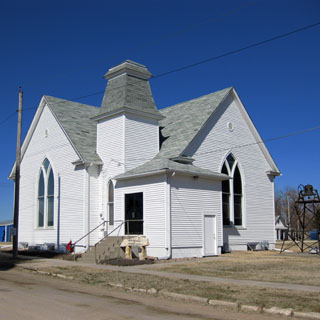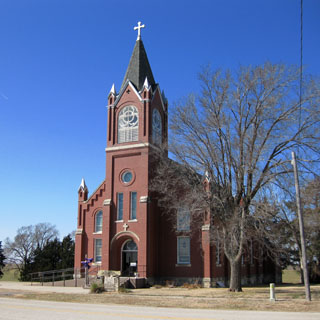 Ionia, Kansas was clearly bigger and more prosperous many years ago.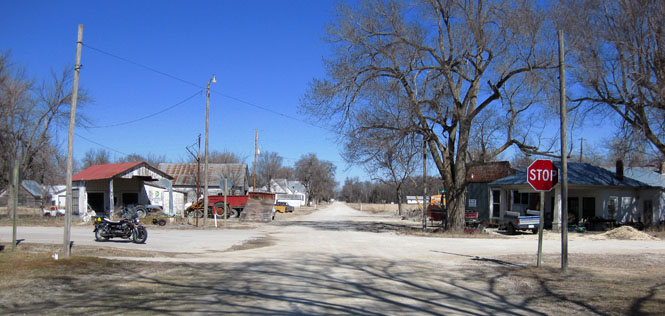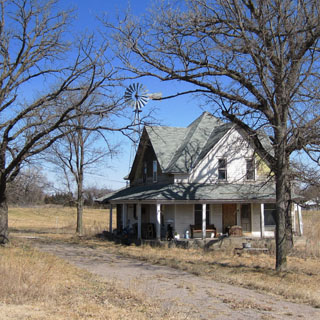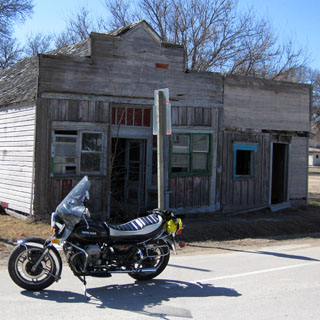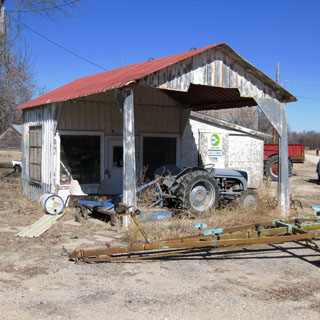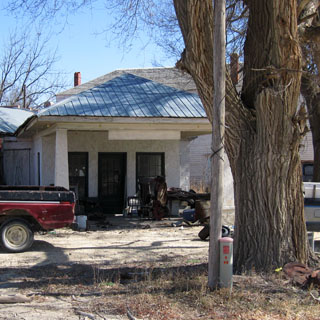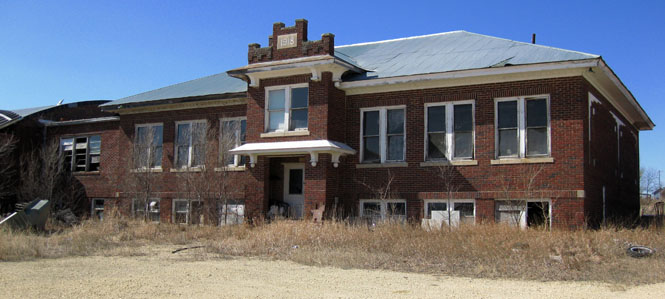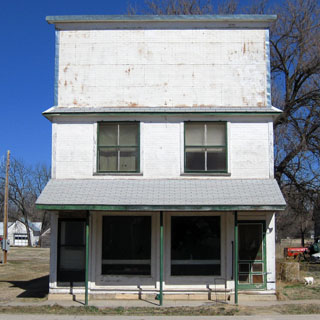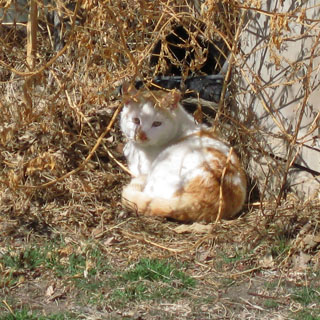 I stopped at Beloit, Kansas for lunch.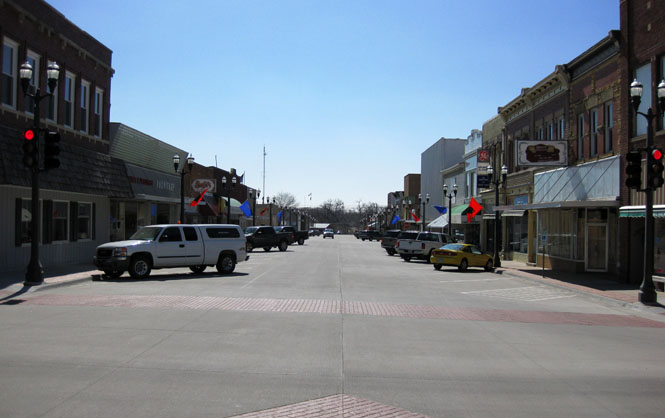 The Porter House has a small, but nice, cafe in the corner of the building.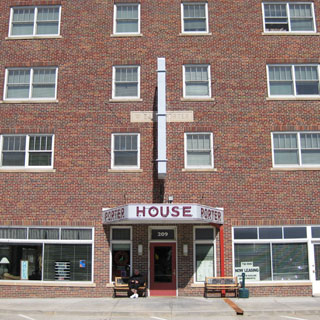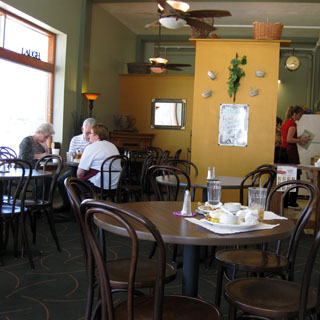 The view from my table (roast beef and cheddar on ciabatta bread, chips and a cappuccino milk shake).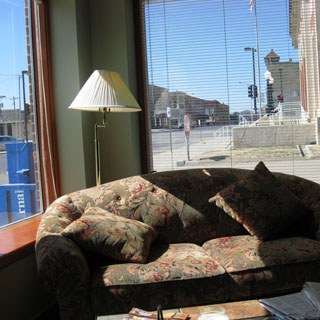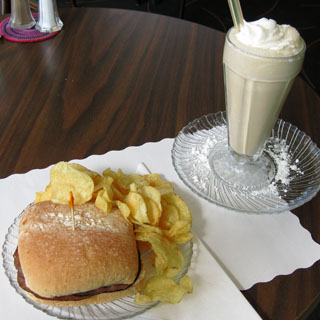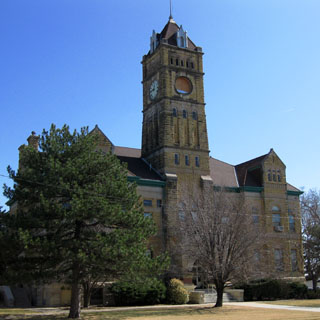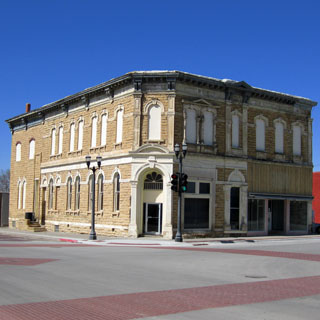 Perhaps you can just see my parked motorcycle along the roadside.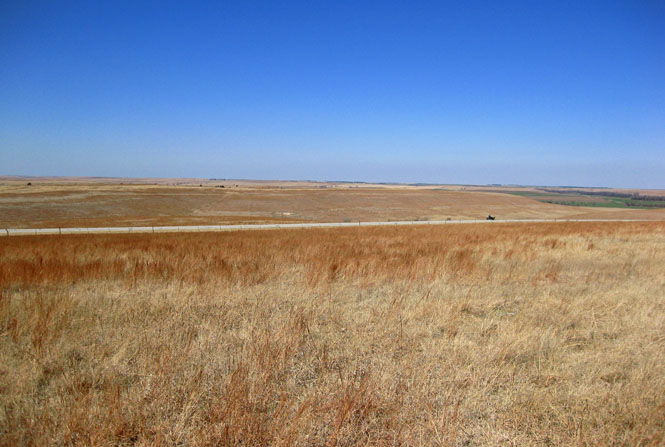 An abandoned stone farmhouse.

Brookville, Kansas was once a thriving town along the railroad. Later, it was famous for a restaurant, which moved away several years ago.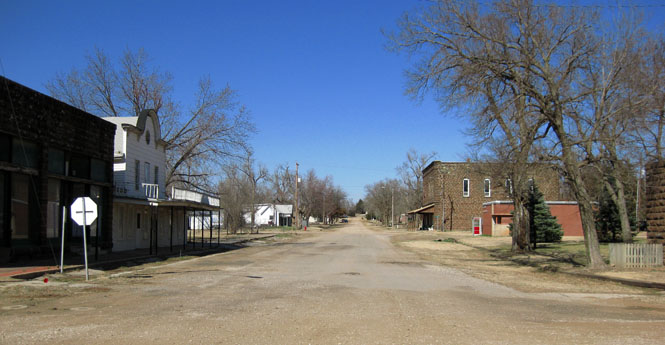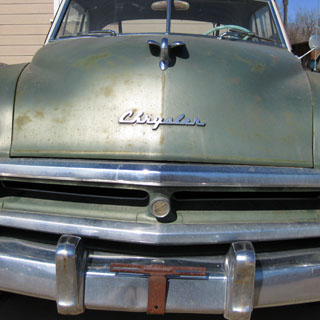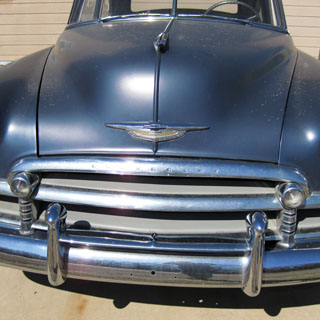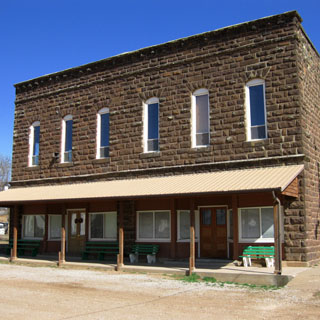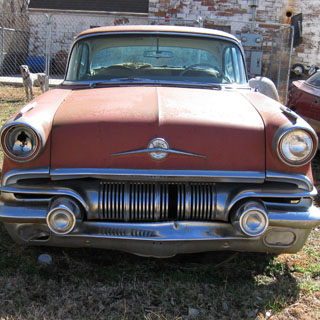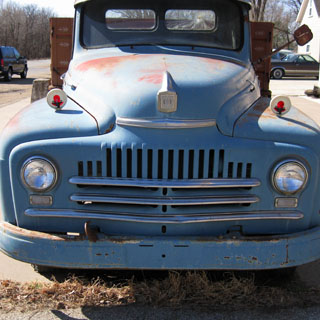 That's Marquette, Kansas across the young wheat field. By this time it was nearly seventy degrees--quite a nice day for riding.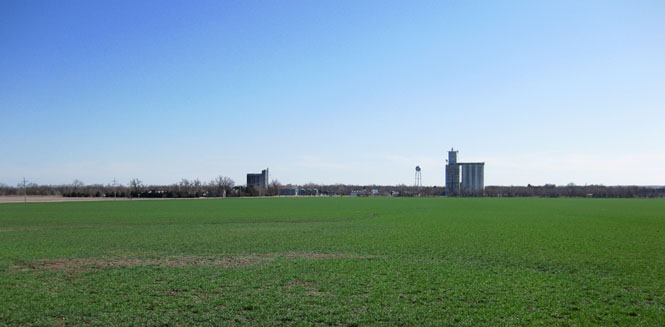 last edit: 3/8/2009