May 10, 2009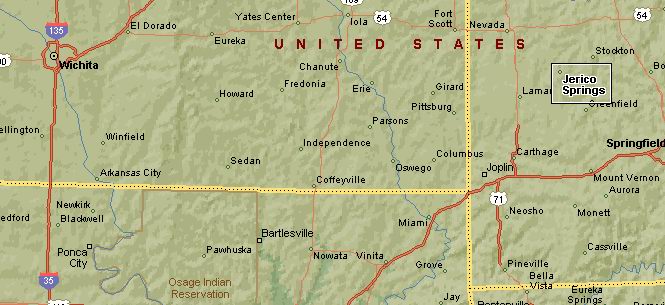 This could have been a report of a trip to Anderson, Missouri and the Southwest Missouri Moto Guzzi gathering. At least it would have been if I had left earlier. But, I didn't; so it isn't.
Kansas
Chetopa, Kansas is on US-166, just north of the Oklahoma line.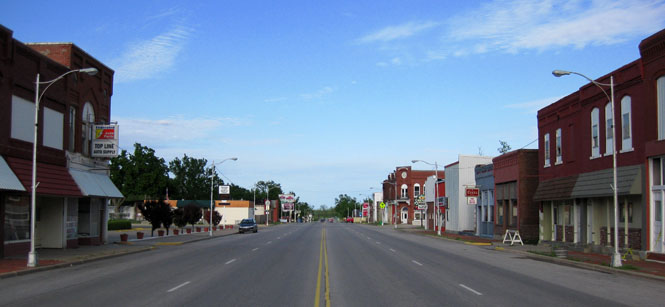 Baxter Springs, Kansas is on Route 66 as that highway just clips the southeast corner of Kansas.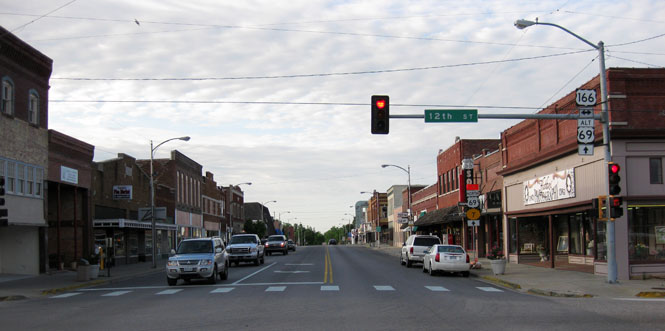 Missouri
Newton County, Missouri, about fifteen miles west of Neosho.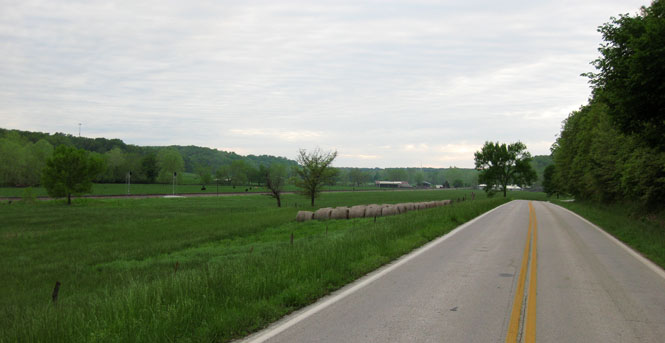 It seems there was a large gathering of classic hotrods around the courthouse square in Neosho, Missouri. Tires were freely abused (note the trailing tire marks from the blue car in the photo on the right) and noise levels didn't seem to cause any fuss.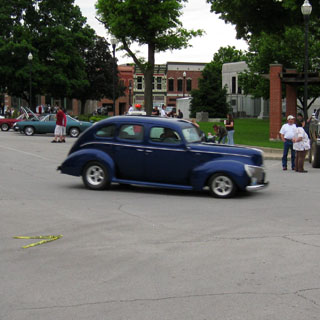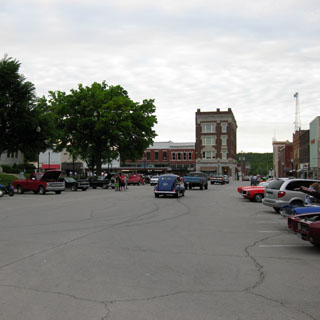 At this point, it was clearly too late to drop down to Anderson, so I stopped for the night in Neosho.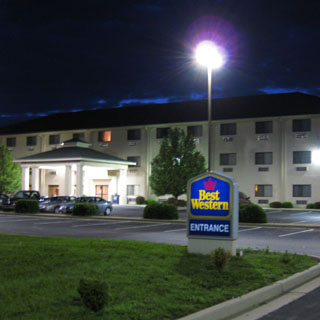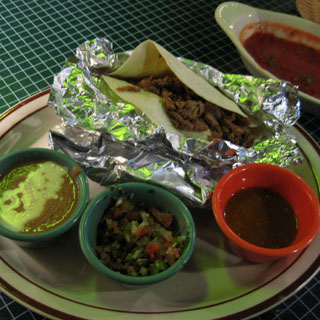 McDonald County, Missouri, riding east.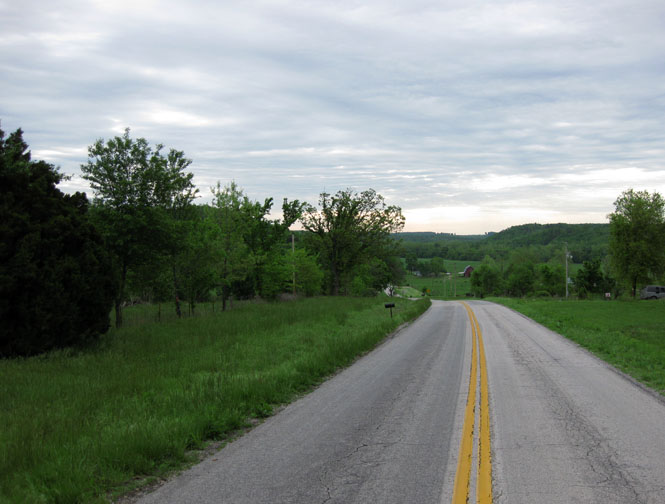 Longview, Missouri doesn't amount to much, but it does have a decent little cafe where I stopped for breakfast (which include the local requisite of biscuits and gravy).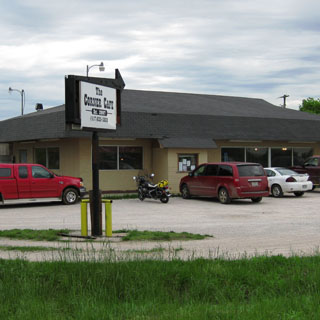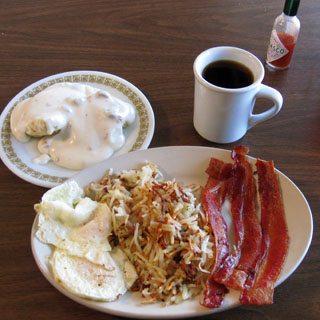 Rocky Comfort, Missouri. Normally, I like to take a shot down main street, but there didn't really seem to be one. They have a fine baseball field, though.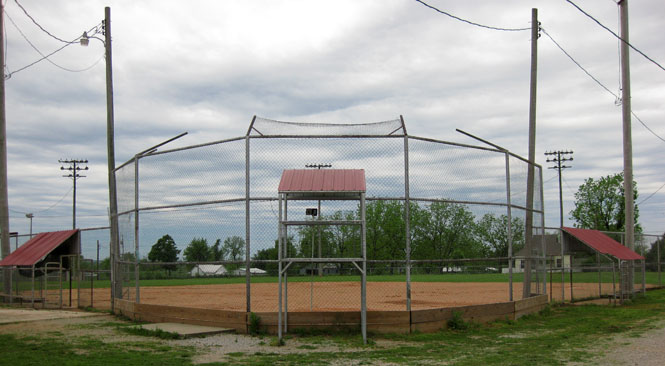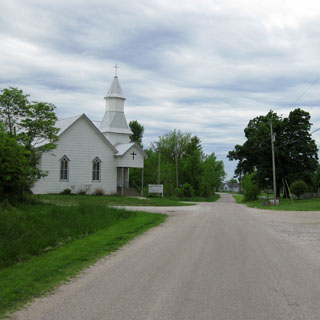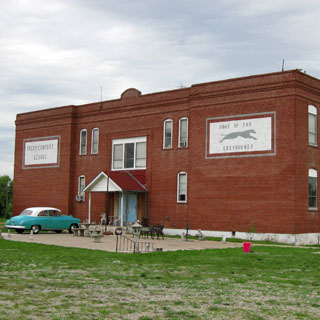 Barry County, Missouri on Wallaby Road. I have no idea why it is called that.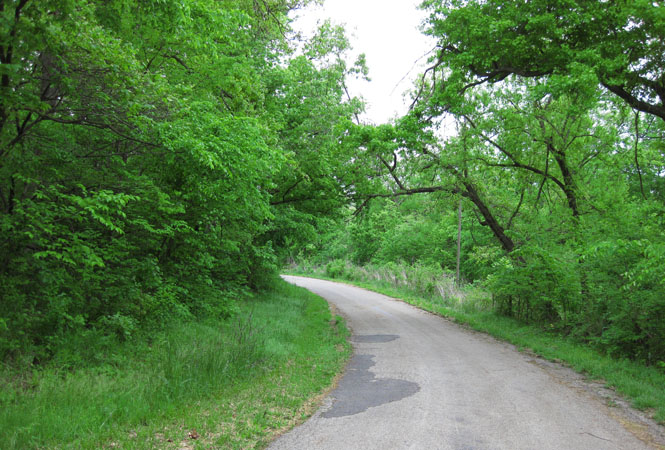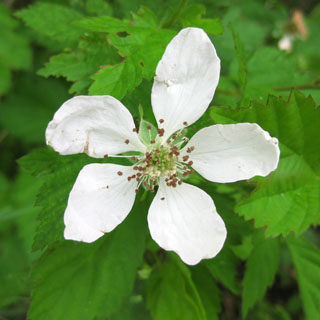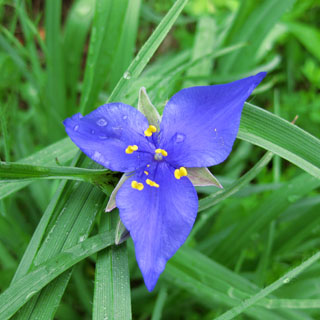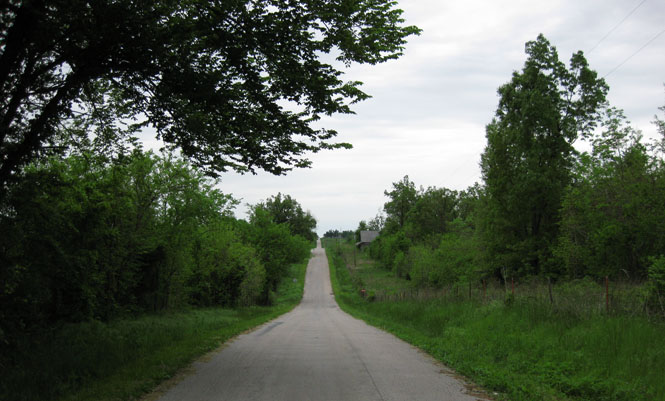 Sarcoxie, Missouri has a nice bandstand in the middle of town.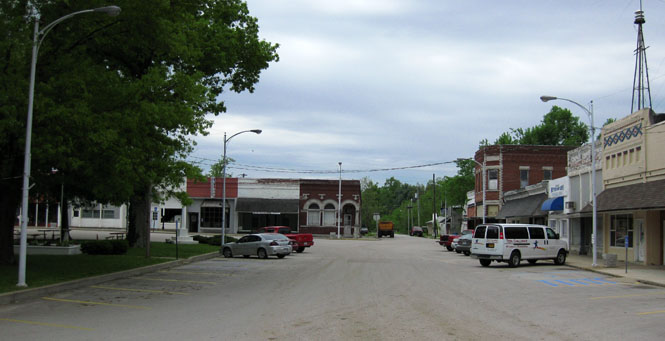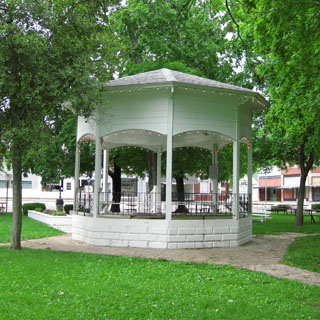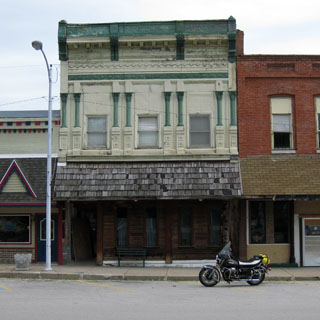 Dade County, Missouri.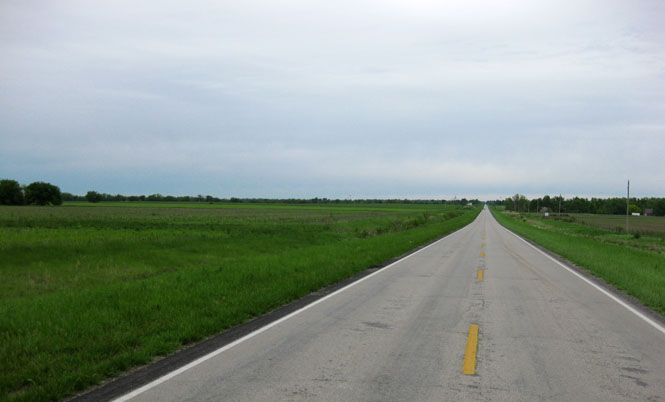 Lockwood, Missouri.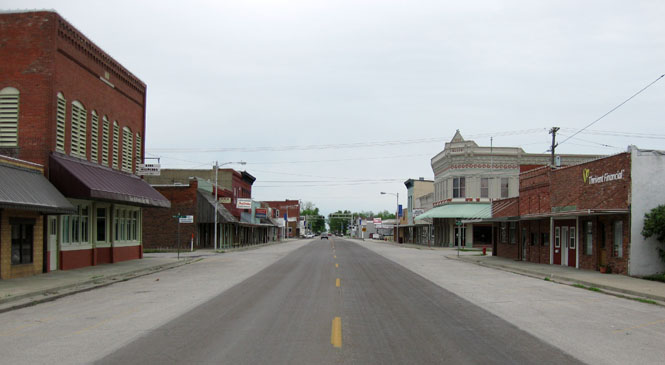 Jerico Springs, Missouri is off the highway, and even the highway isn't very busy.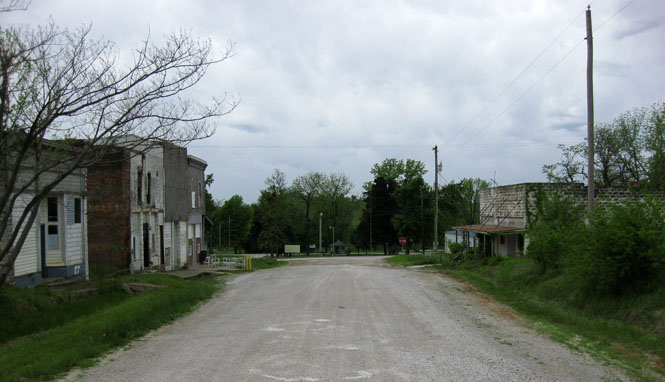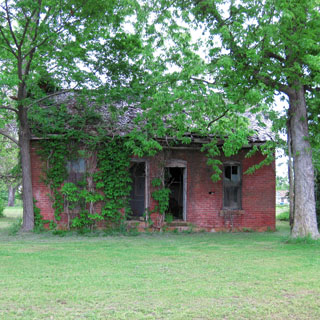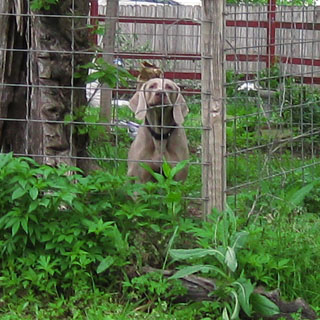 Was this once a hotel? A Boarding house?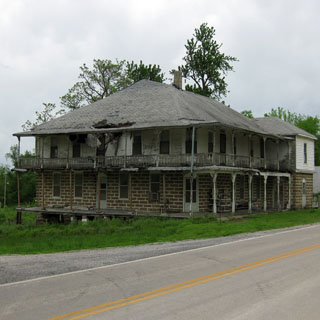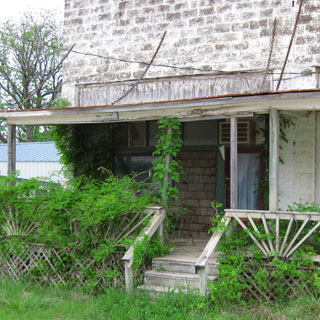 Cedar County, Missouri.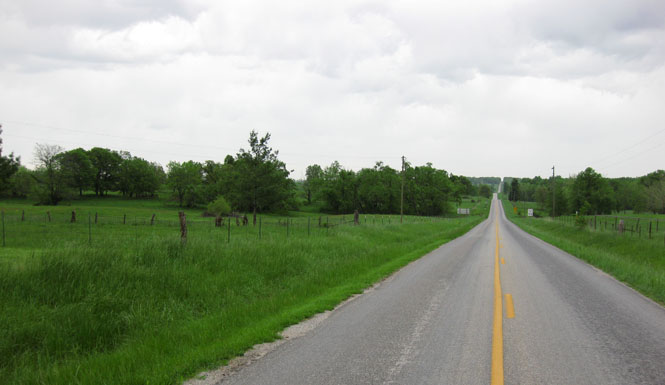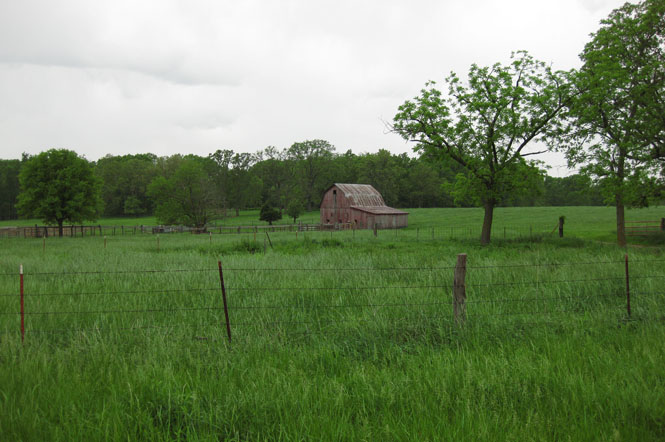 Nevada, Missouri.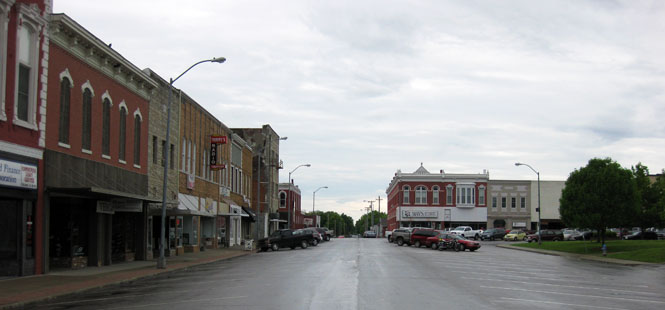 I did not count on it being Mother's Day. I was planning on eating at the Cherry Street Cafe, but the line extended to the sidewalk.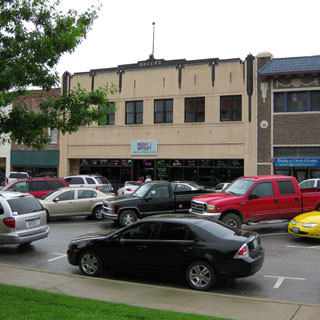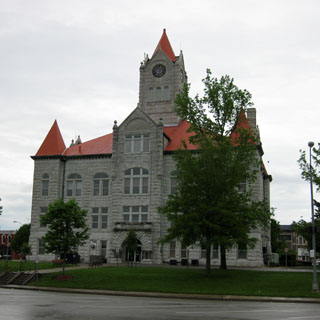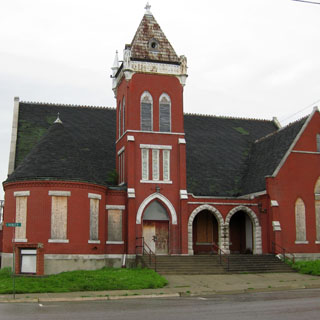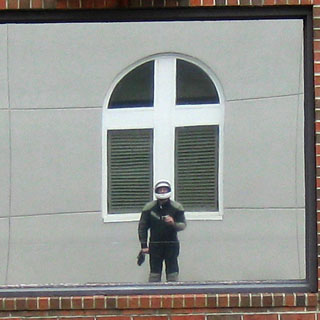 Kansas
Ft. Scott, Kansas.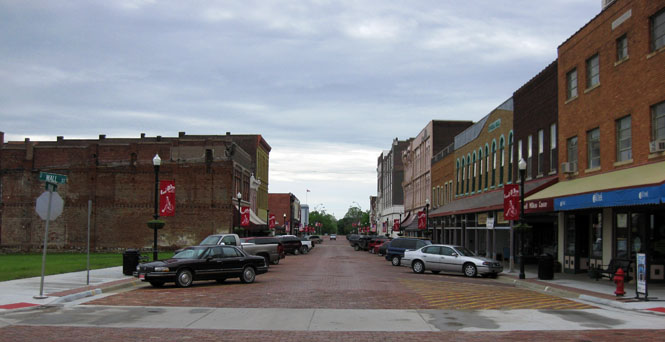 El Charro Restaurant in Ft. Scott was busy, but the main rush was over. The food was good.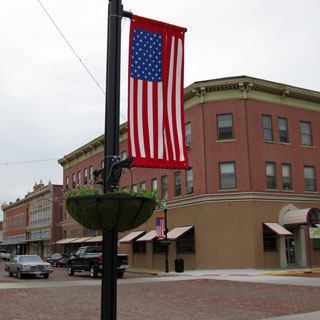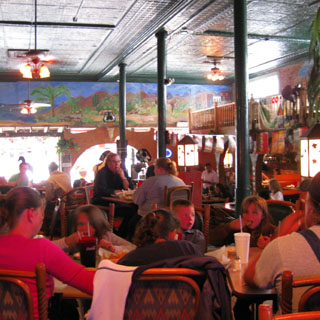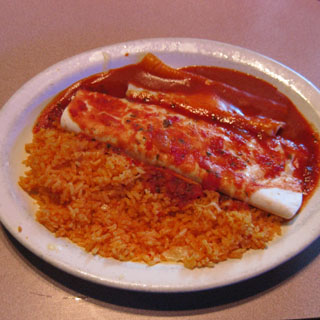 Neosho County, Kansas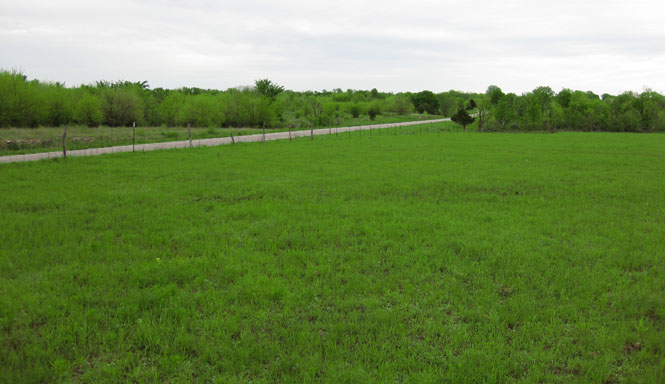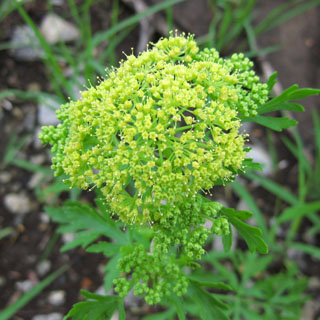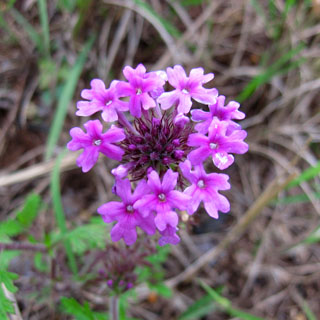 The Neosho River. All the rivers I saw during this trip were quite high, and in many cases, the surrounding fields were flooded.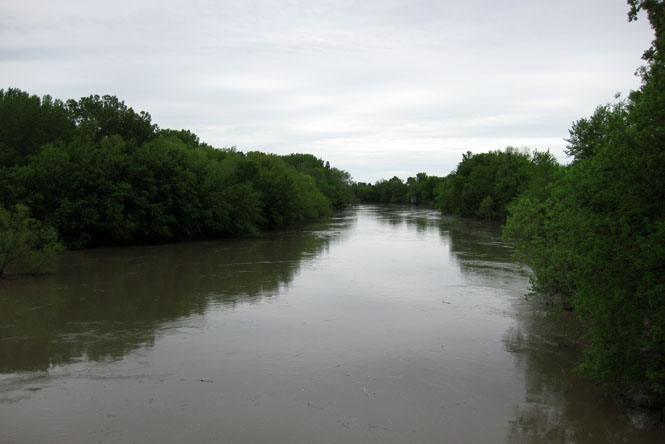 Some rain; nothing too terrible.
last edit: 5/10/2009