January 18, 2010


There was no particular destination with this one (so, we'll give Chelsea, Oklahoma that honor). As with any trip during the month of January you need to watch the weather. This weekend, the coldest weather was generally north and west of Wichita, so I'd be heading southeast with the idea of running into Oklahoma and then running west before turning back.
Kansas
Once the sun approached the horizon, the temperatures dropped rapidly into the thirties. I'd need to be checked into a hotel before the bridges started to freeze.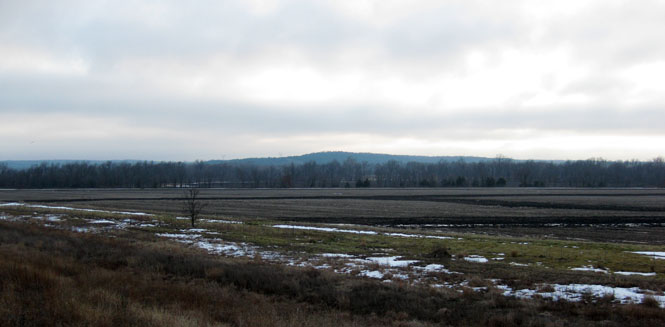 Yes; it does seem a little late for Independence, Kansas to still have their Christmas decorations up. It's probably been too cold to bother taking them down.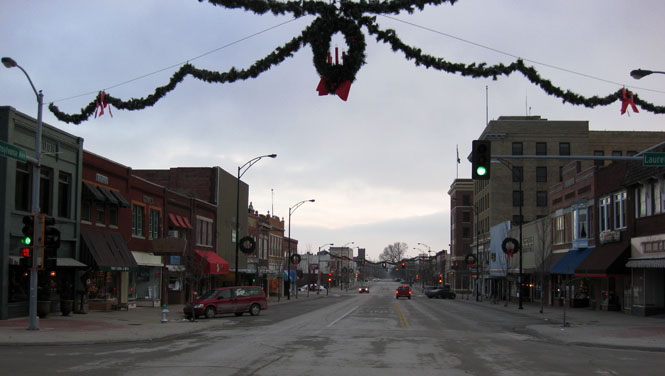 The remains of the Valeda School.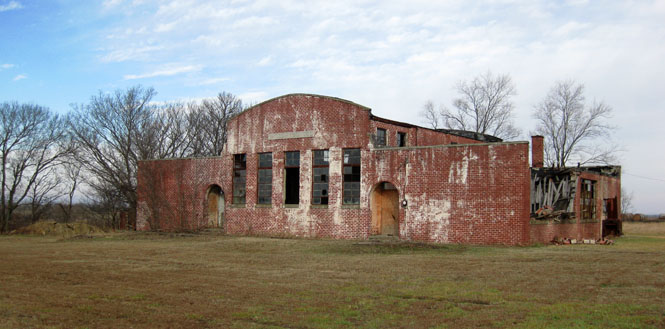 Chetopa, Kansas.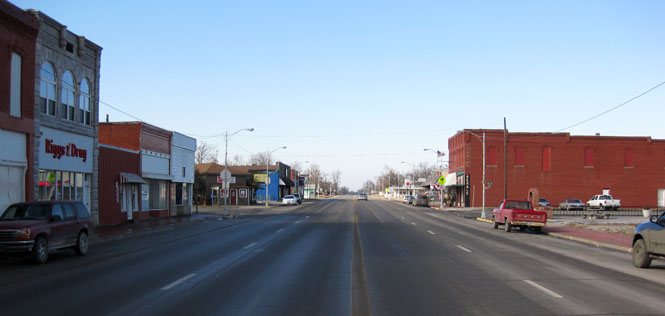 Breakfast at the Buckboard restaurant in Chetopa.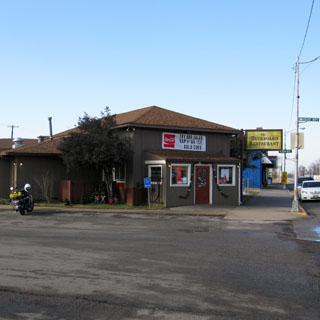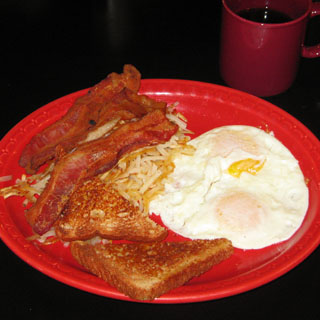 Oklahoma
The old (and hardly used) 1926 Route-66 Pryor Creek bridge east of Chelsea, Oklahoma.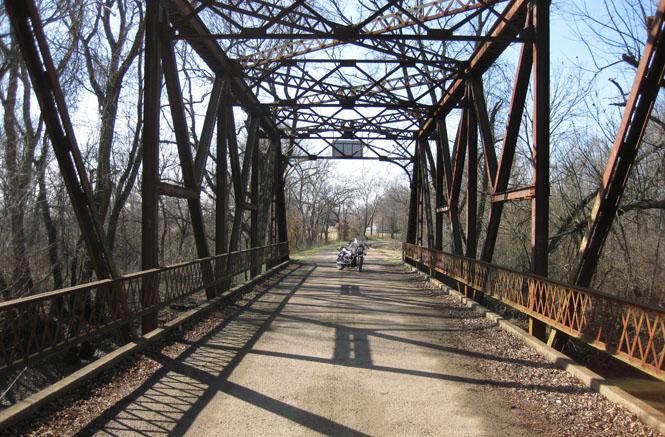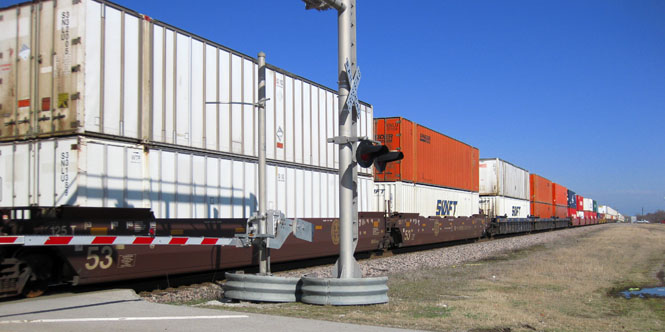 Nowata, Oklahoma county courthouse.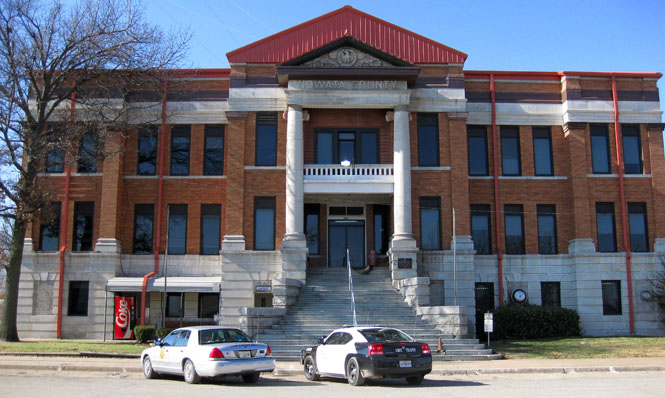 The Price tower in Bartlesville was designed by Frank Lloyd Wright. It was originally built as a combination of offices and apartments, and is now a nice (nineteen room) hotel.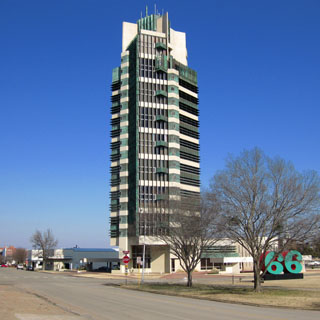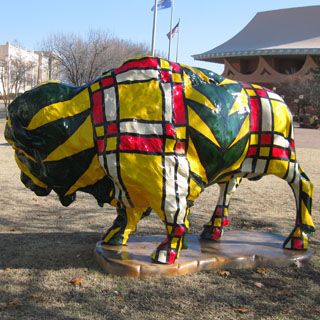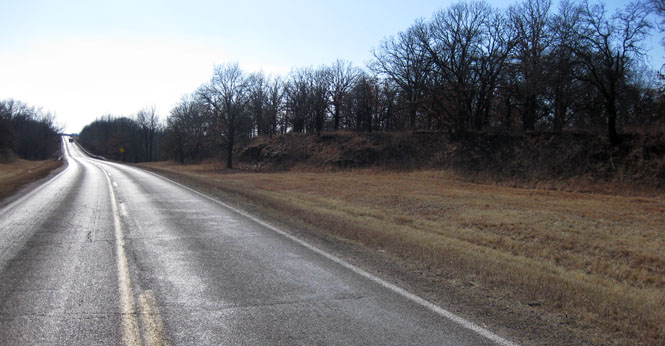 Hominy, Oklahoma.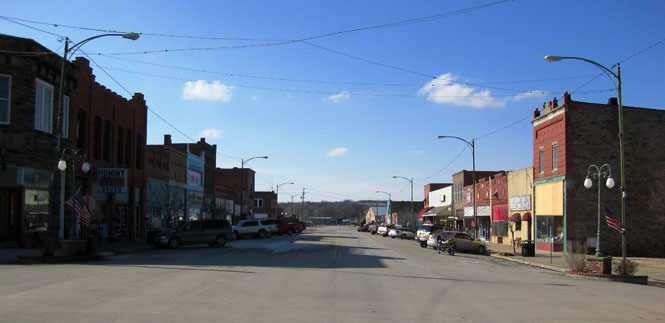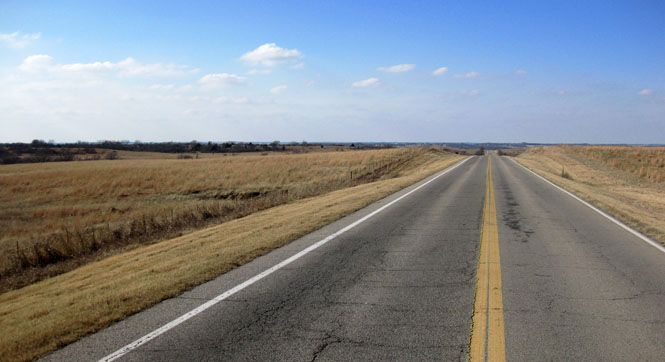 Cattle pens.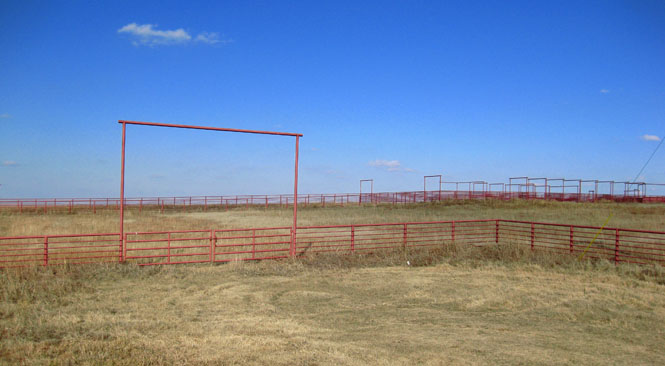 There's a lightly used paved road west out of Ralston that I had never ridden. Now I have.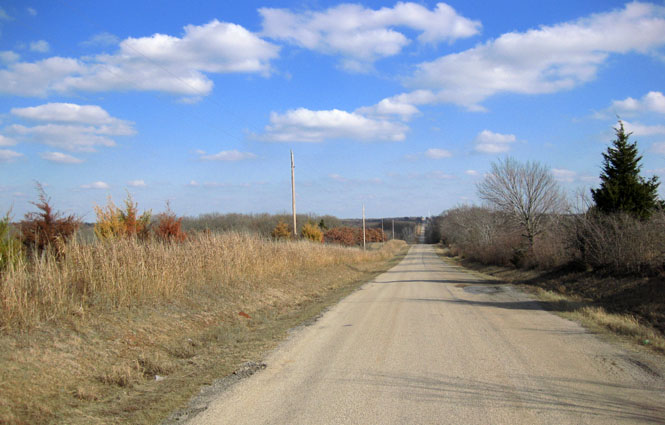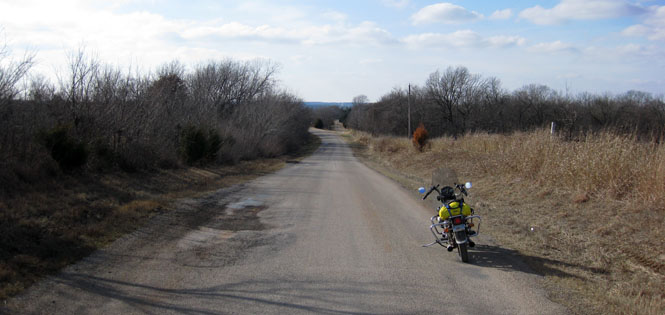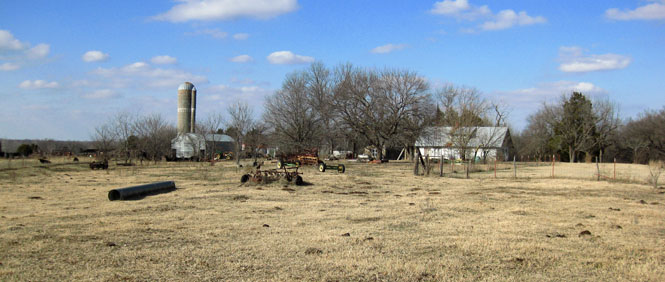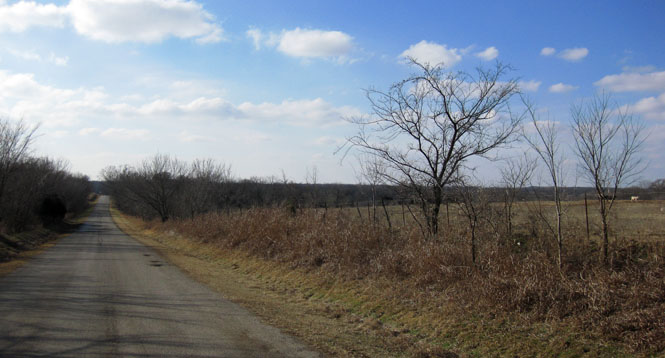 The Arkansas River. For such a slight road, I was surprised to see this bridge. I would imagine that this was once a more important highway.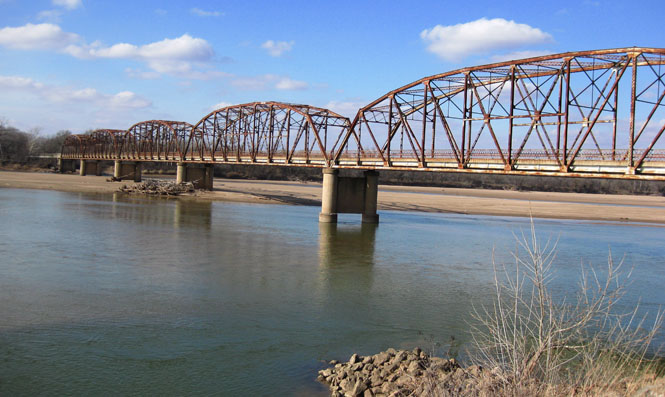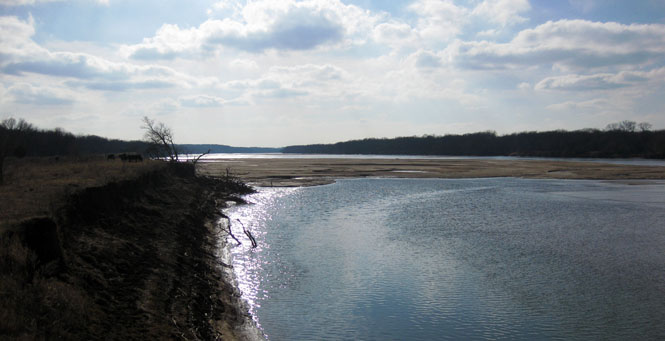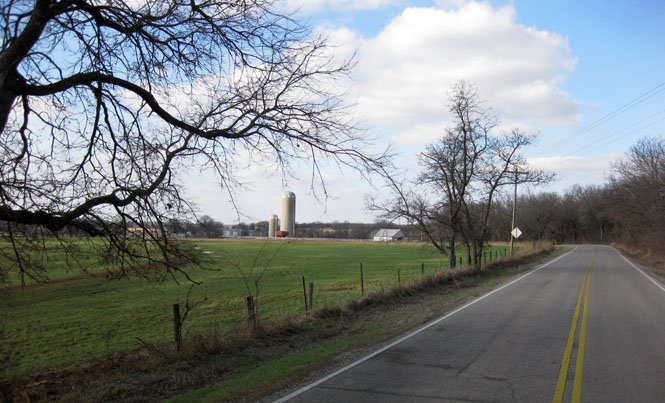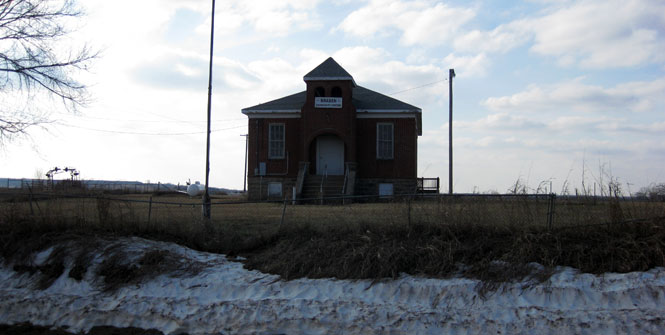 There is still plenty of snow on the ground, and--once again--as the sun starts to set, the temperature is dropping rapidly.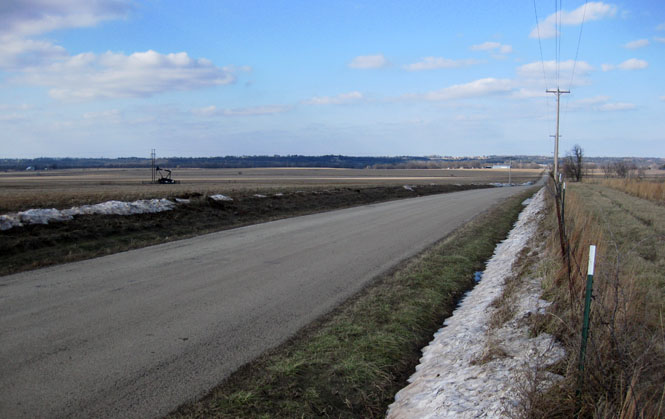 last edit: 1/18/2010