October 31, 2010


St. Benedict, Kansas is not far south of the Nebraska border and is at the paved end of state highway 178. You'll probably never be there unless you want to be.
Kansas
While this was basically a Sunday ride, I started Saturday evening. I didn't pack anything. This "prepositioning" makes it easier to cover more ground.

Dinner in Salina. It's not uncommon for the food in Mexican restaurants in smaller towns to be remarkably mild--catering to what their customers want, I suppose.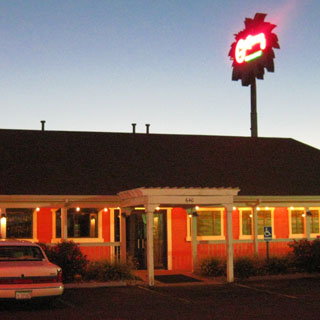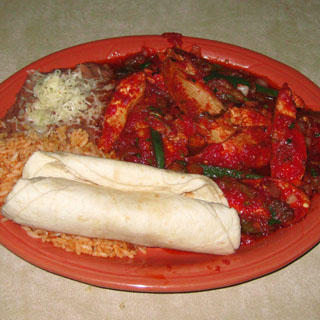 Wamego, Kansas.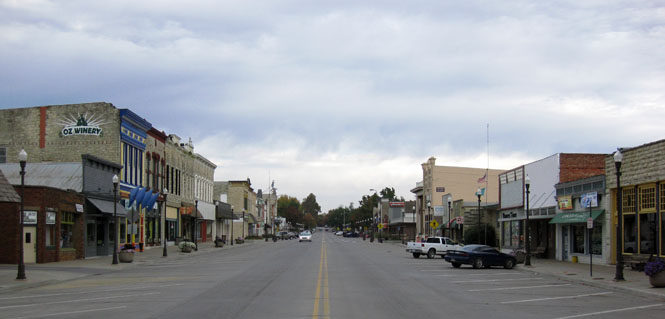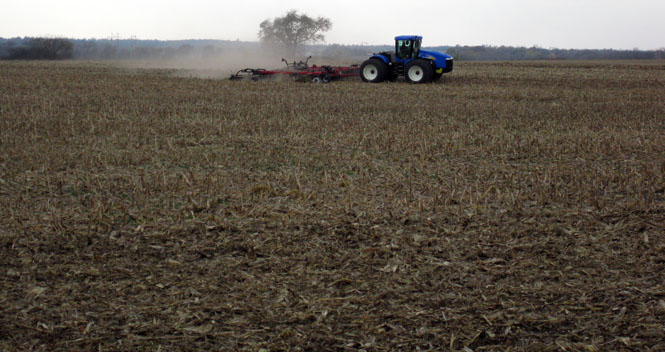 Pottawatomie County.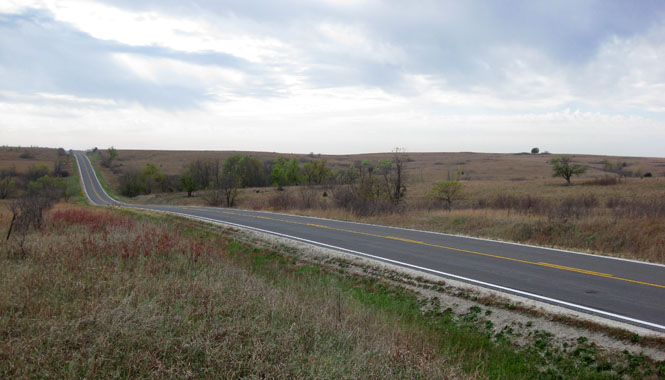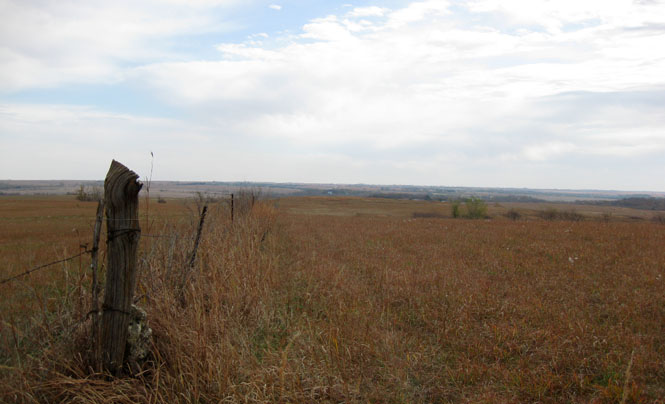 Frankfort, Kansas.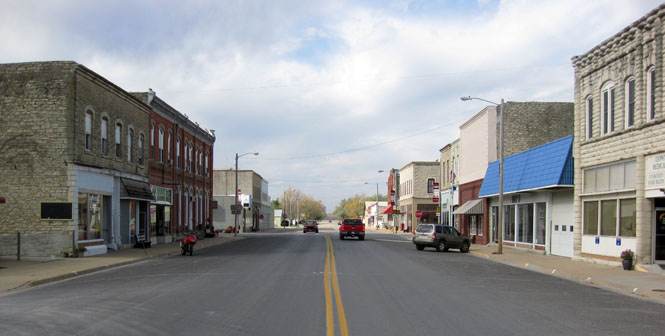 This Frankfort greeter made some noise.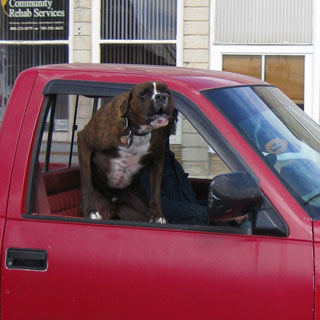 The Frankfort grade school. I believe the building dates from 1902, and has evidently been long out of use.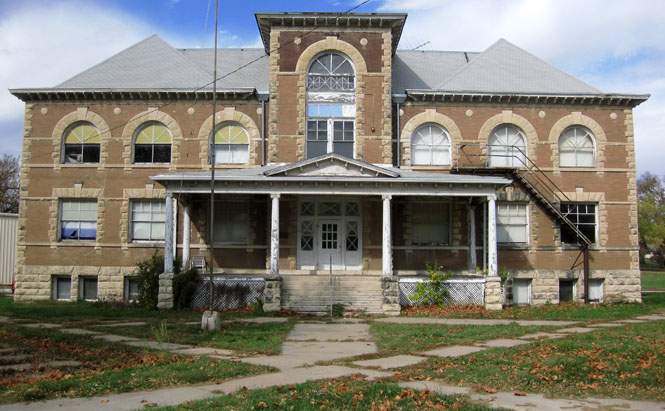 Approaching St. Benedict. It's pretty clear that beyond the church, there's not much else in the town.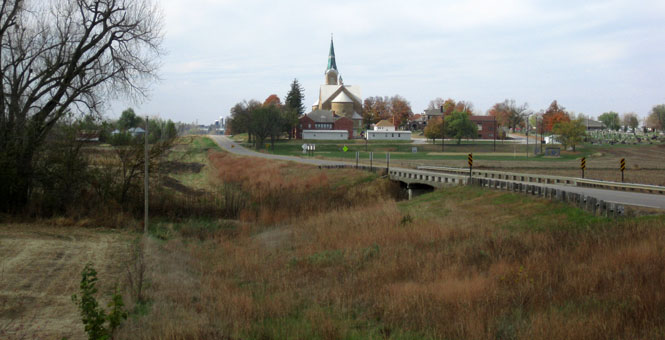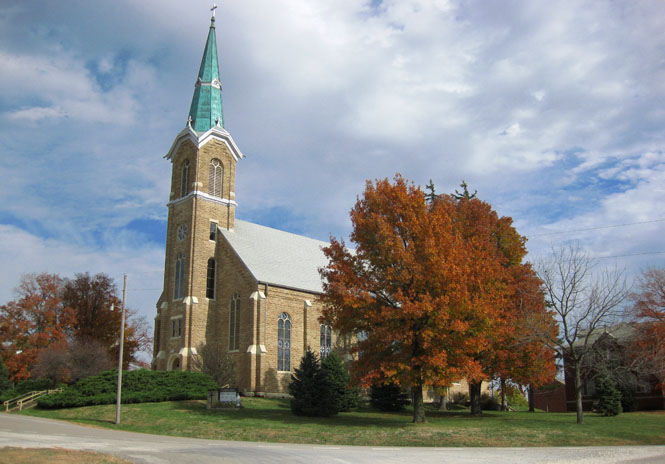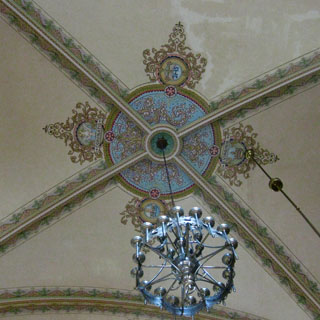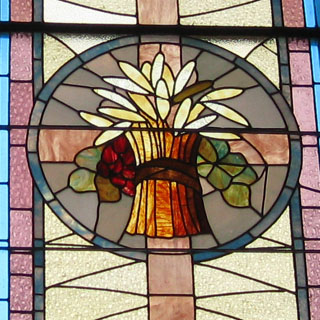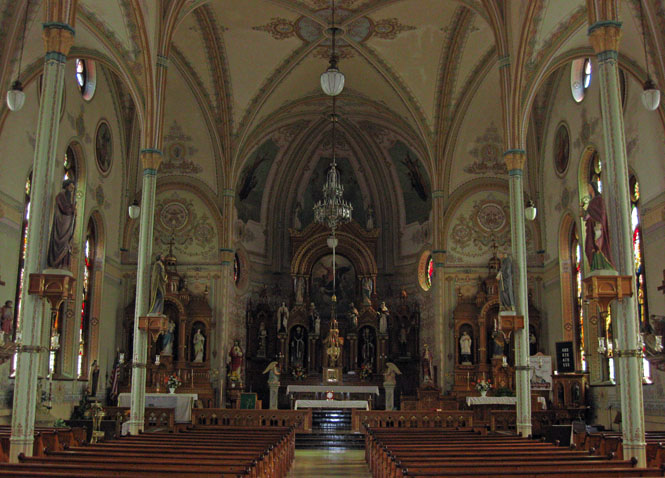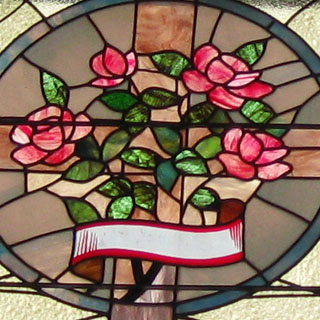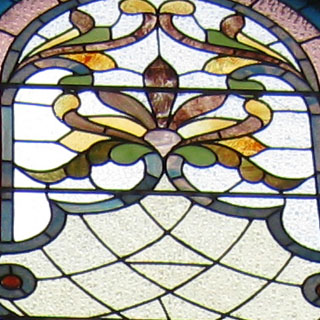 Seneca, Kansas.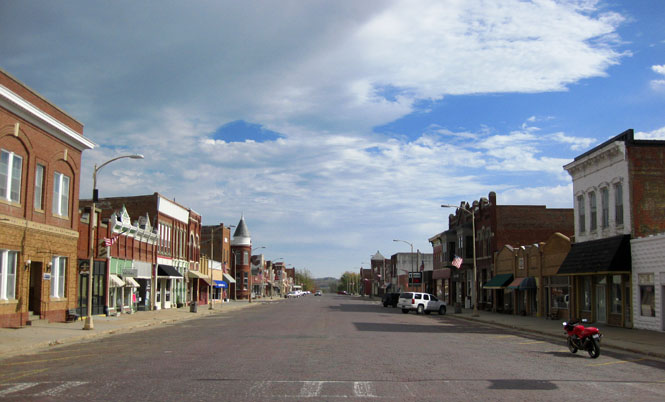 The library in Seneca.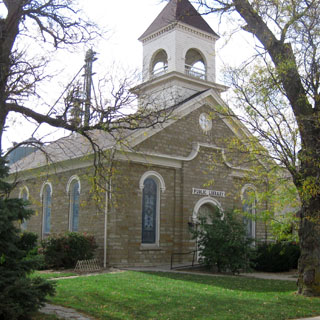 Nemaha, County.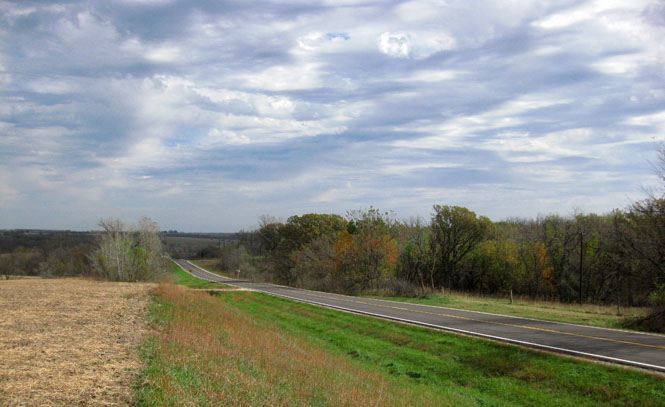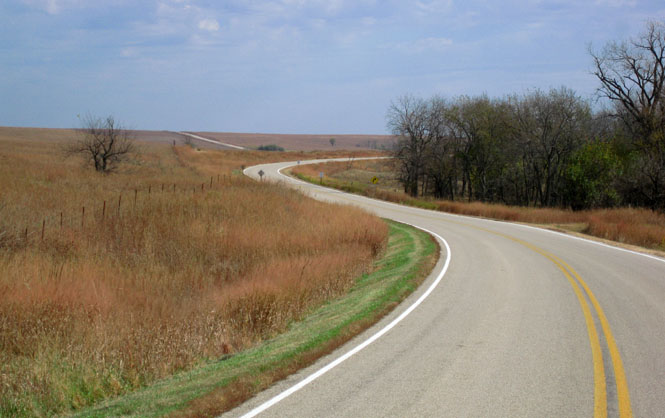 I don't plan to do it, but I always seem to end up on this kind of road.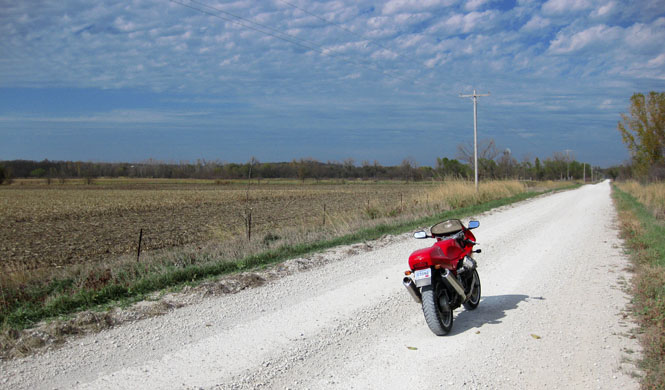 A nineteenth century bridge...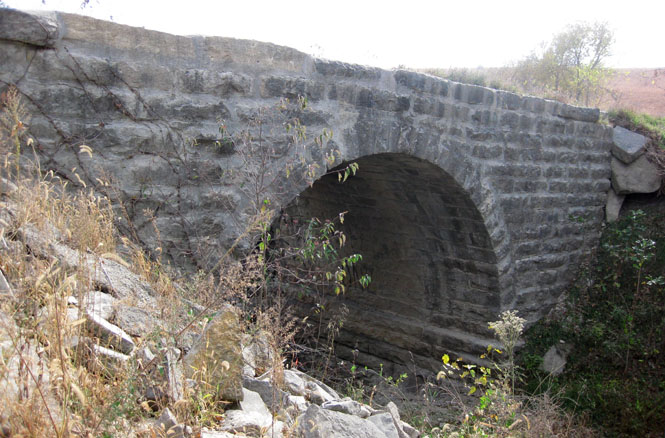 ...and a coal train supplying a nearby power plant.
Pottawatomie, County.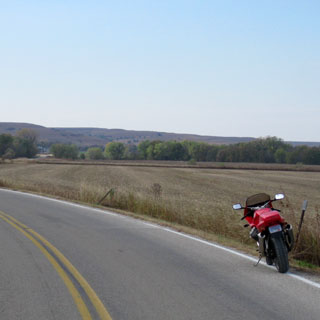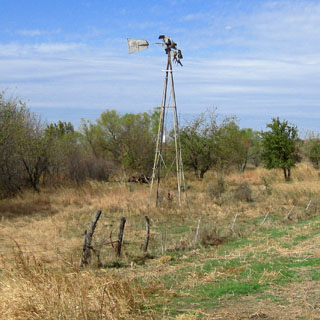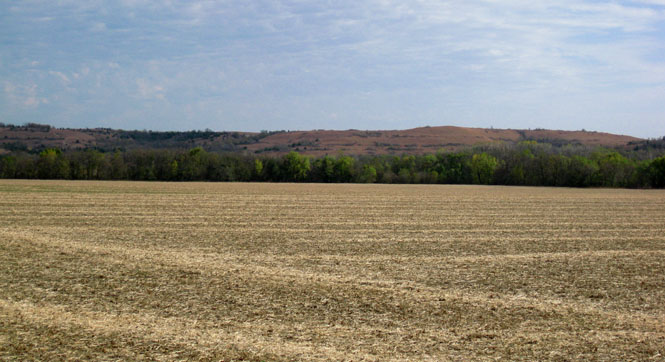 The Kansas River.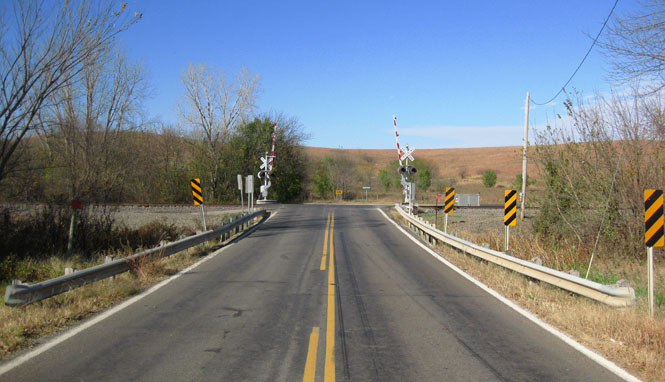 Stone fences in Wabaunsee County.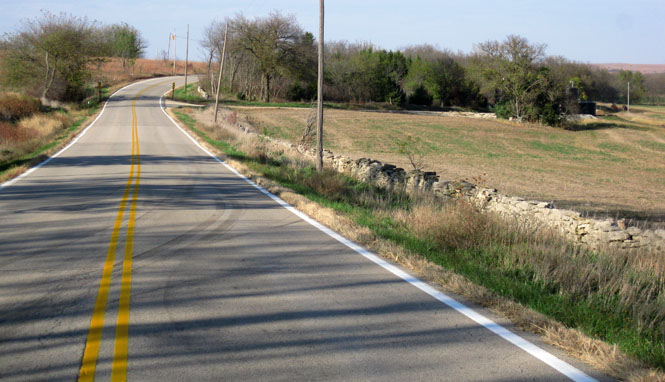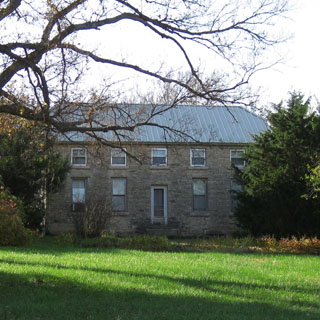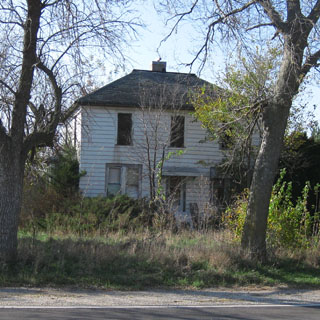 Riding through the Flint Hills.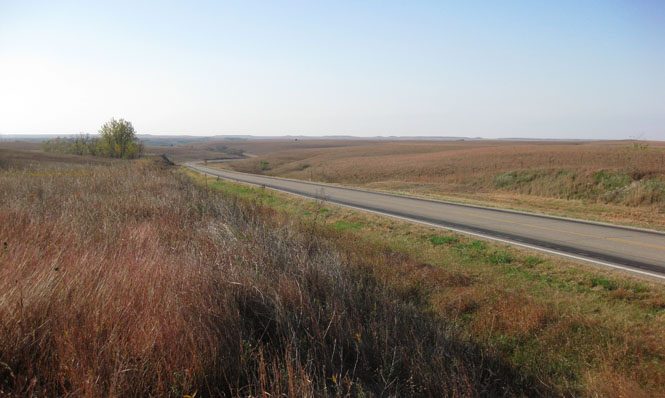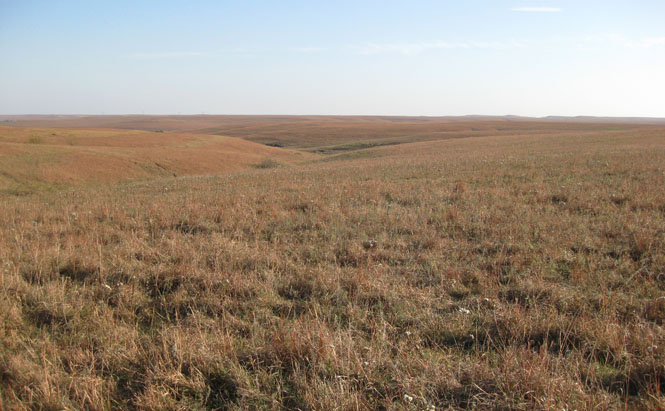 last edit: 10/31/2010