November 7, 2010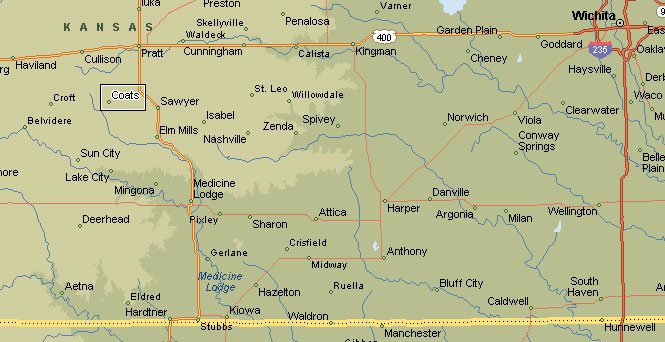 It isn't likely that Coats was ever very large, but it was evidently fairly prosperous during and just after the first world war (judging by the dates on the buildings).
Kansas
Heading west towards Coats. At least the road into town is paved (for now).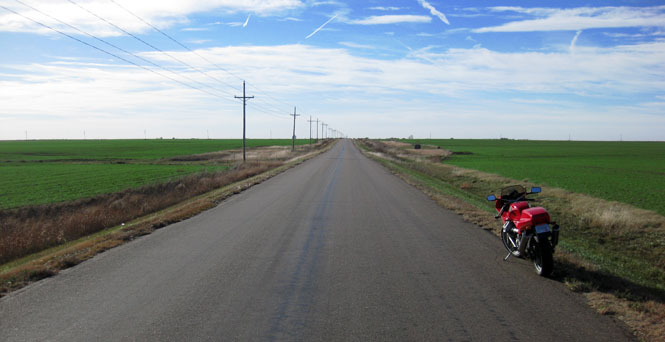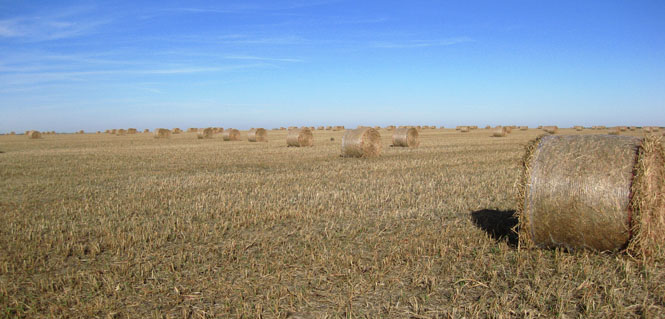 Between the water tower and the grain elevator--that's Coats.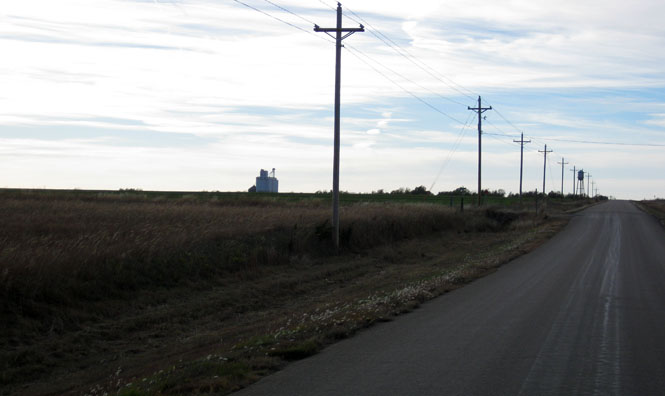 The view south on Main Street.

The post office occupies a corner of the old Ford dealership.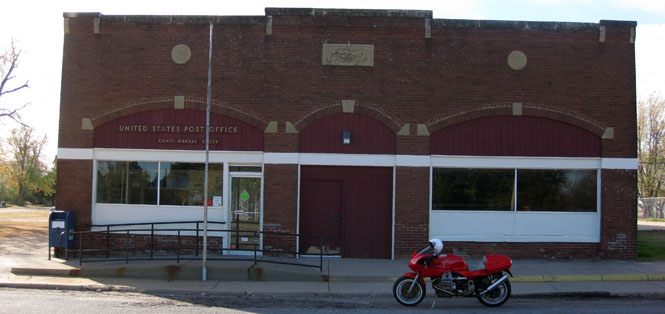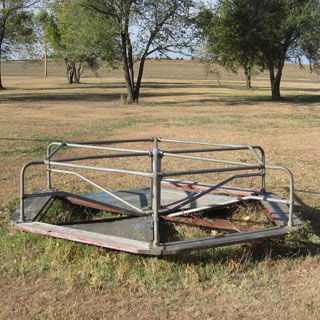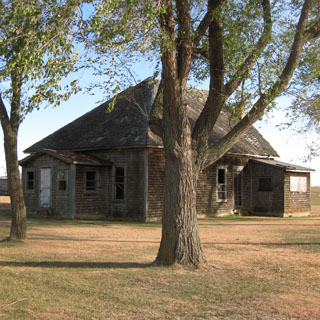 Two gas stations in town--both long closed.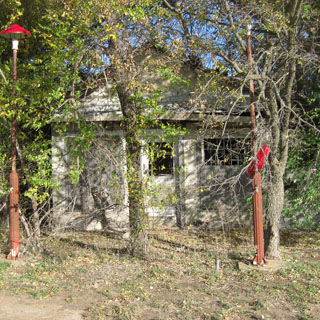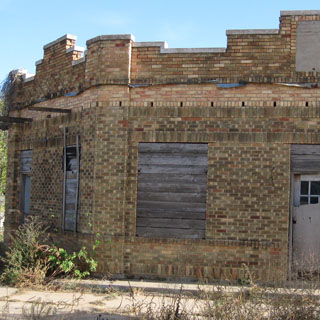 The greeters came out to see me.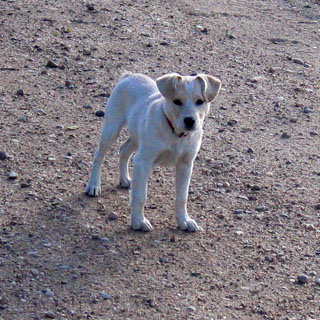 Methodist on the left; Baptist on the right--both date from around 1920.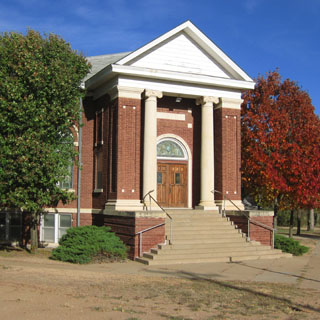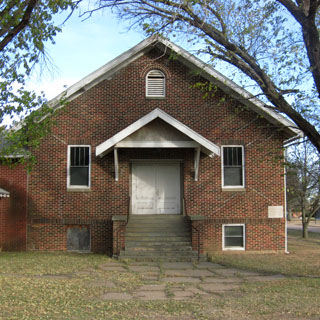 That's the bank on the right.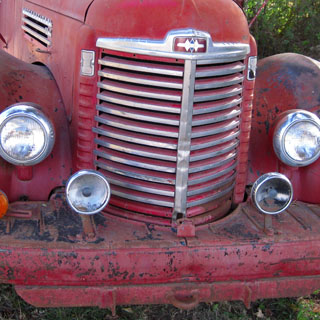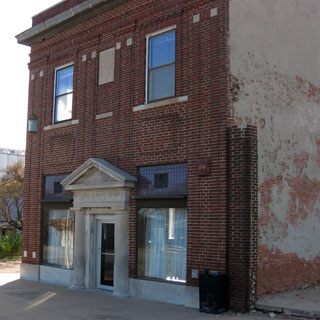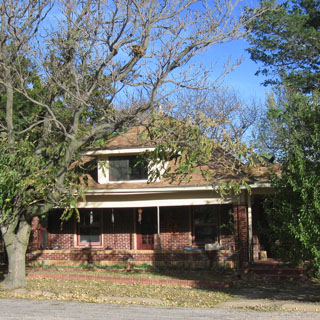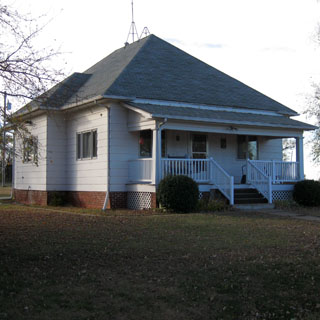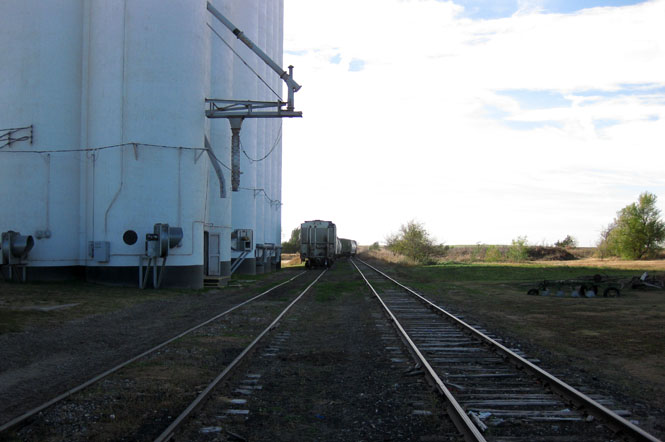 At some point, the ties will deteriorate beyond their ability to hold the rails; but, for now, I guess they're good enough.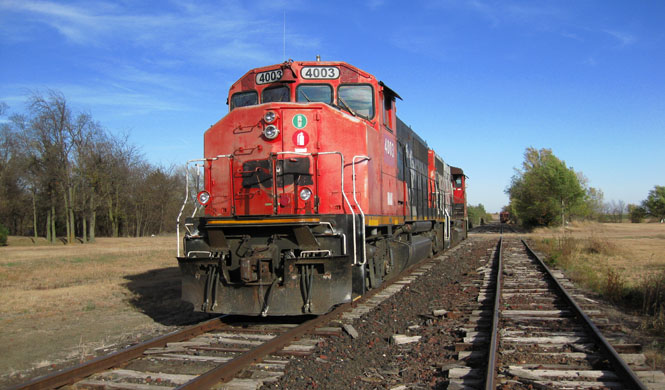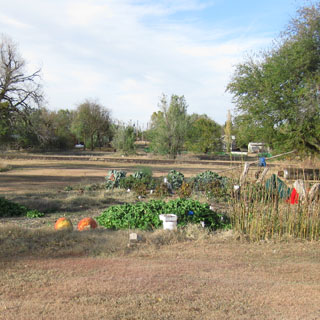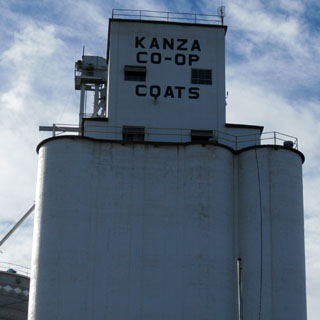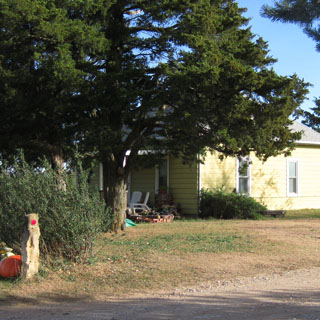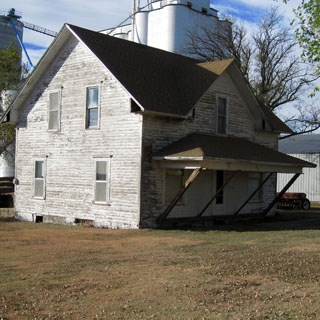 The main road south out of town.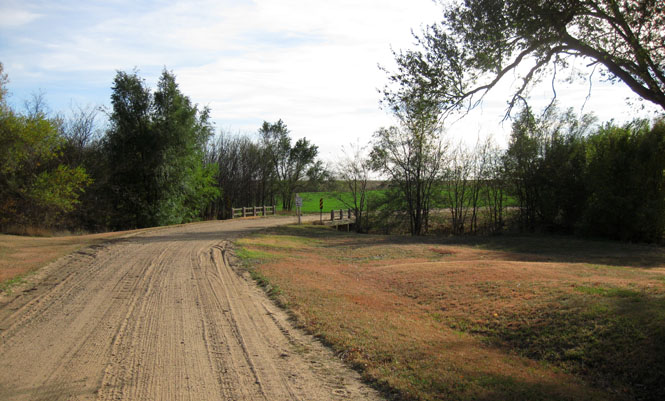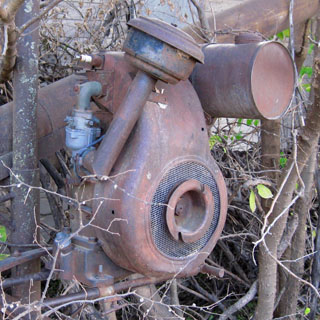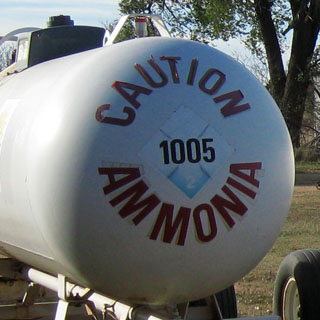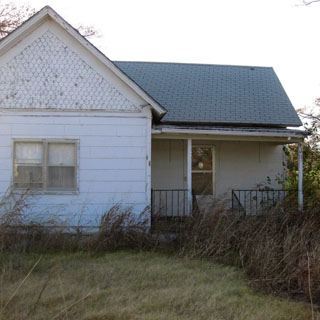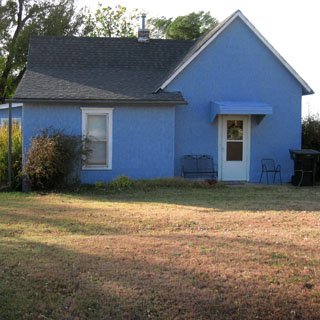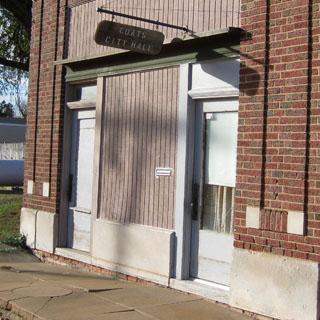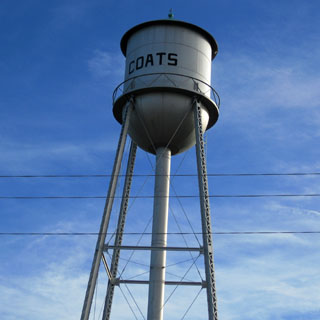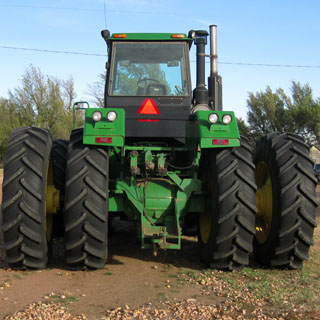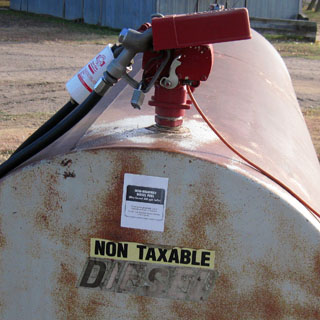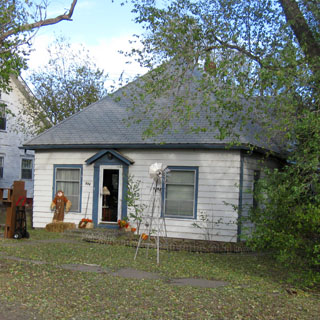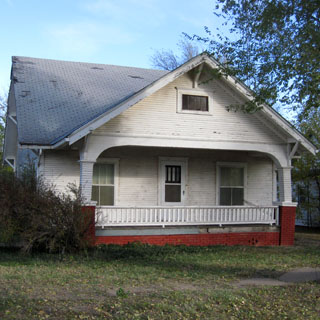 Back on the road, running east of Coats.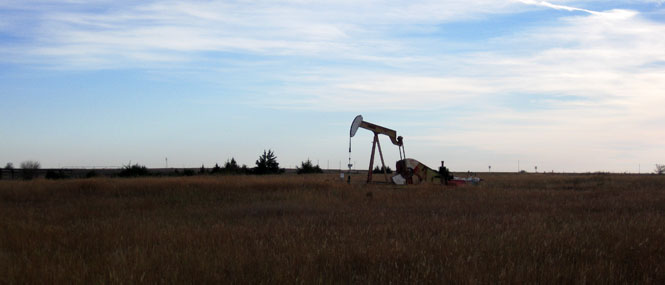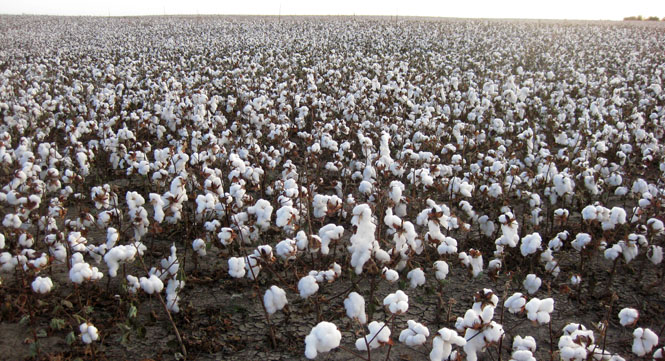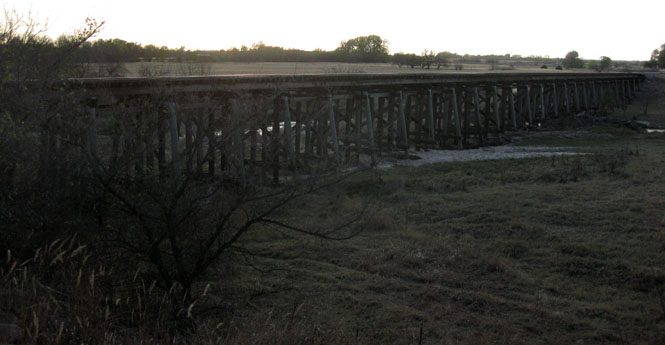 Always happy to add another dog-in-truck photograph to the collection.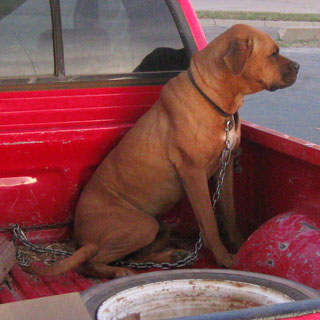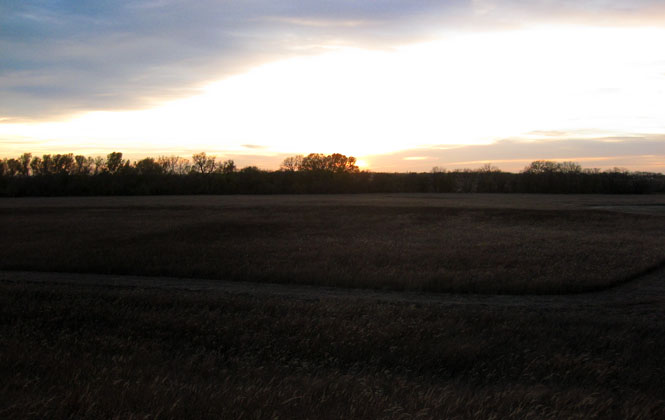 last edit: 11/7/2010