October 23, 2011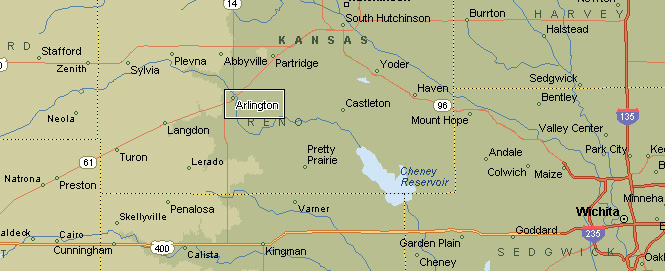 Arlington, Kansas is northwest of Wichita on the Ninnescah River. The town was founded in 1887 although there was a community here for around ten years before that.
Kansas
Riding north on Highway 14.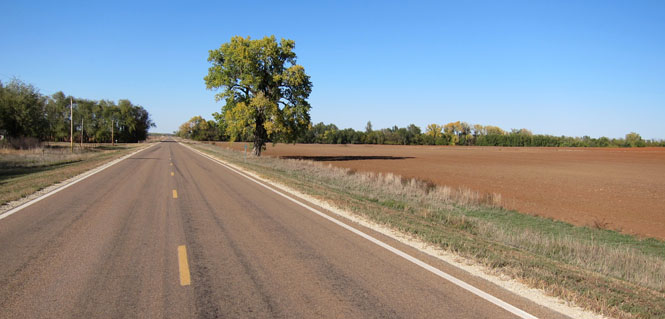 Arlington, Kansas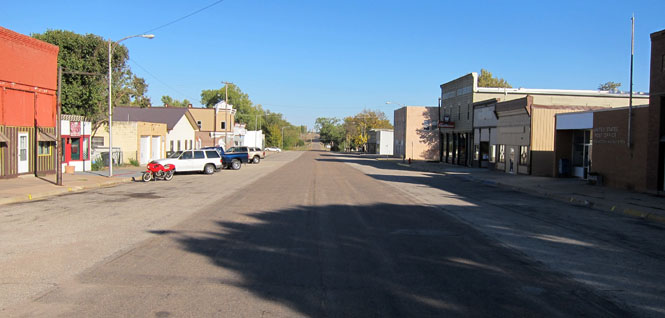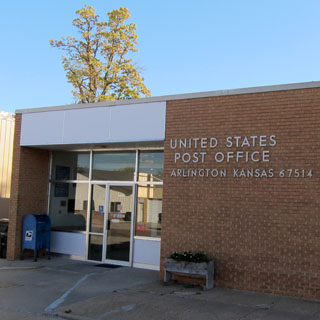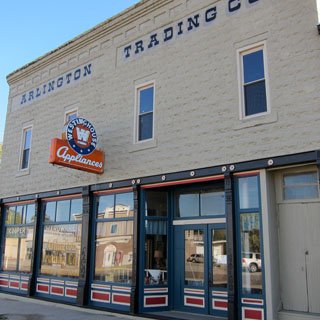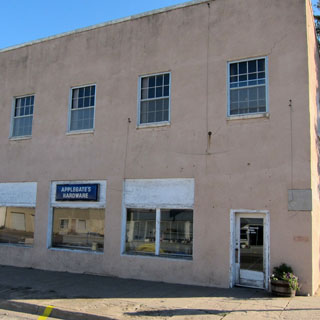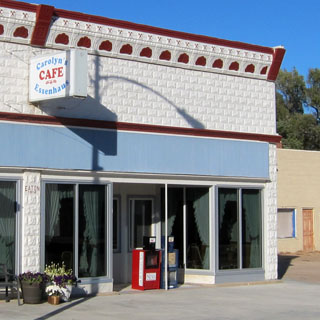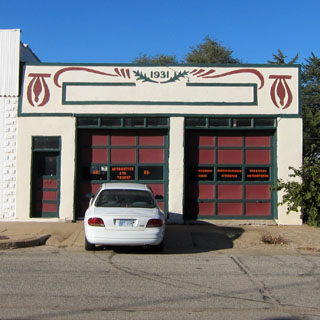 There are two residential areas. This one is south of the tracks, and the other is north.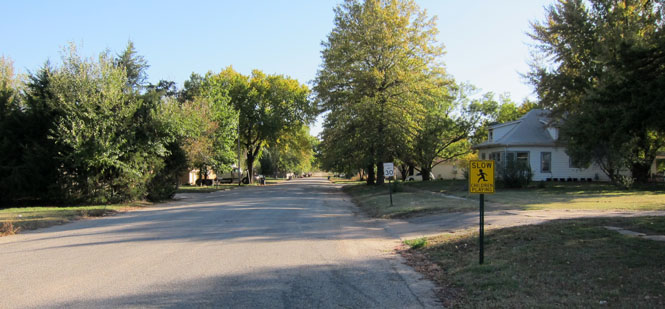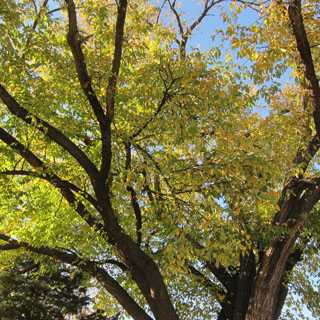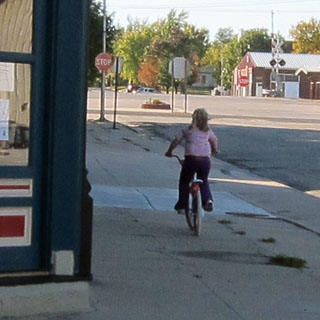 It's likely that the railroad came first and the paved highway much later.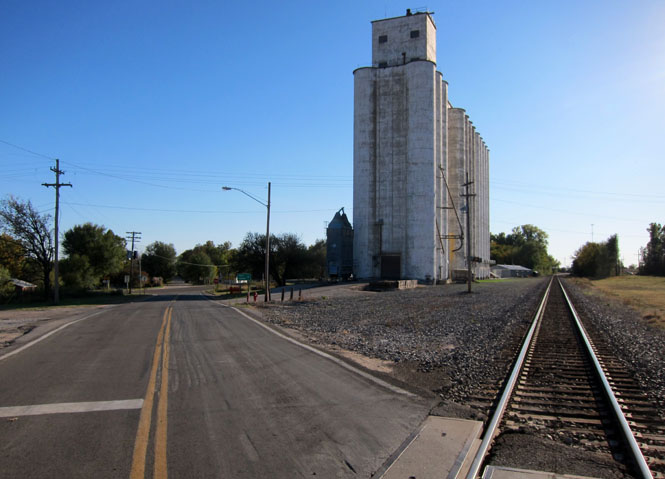 There's no telling how long the school has been closed. The fencing in the foreground is for an electrical sub-station that seems to be fairly recent.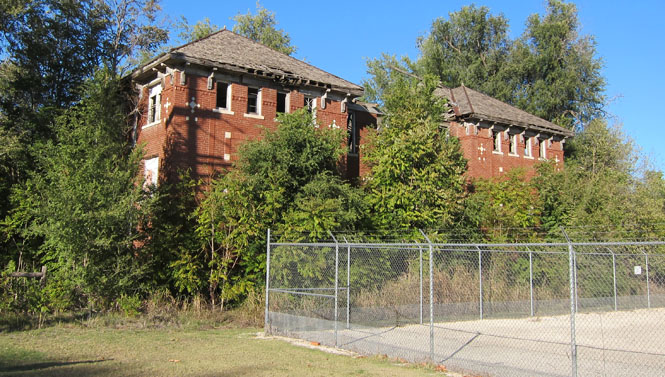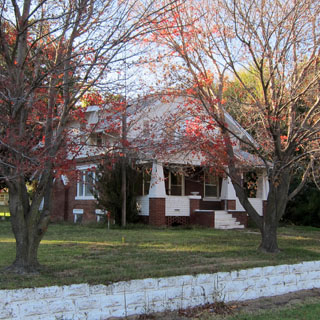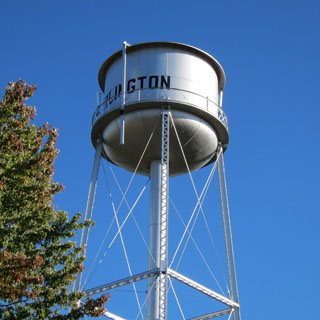 The road is entering Abbyville.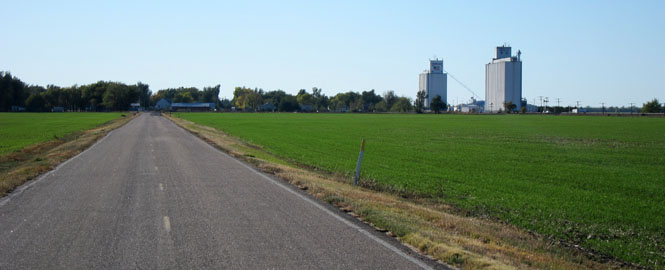 This is Plevna, Kansas.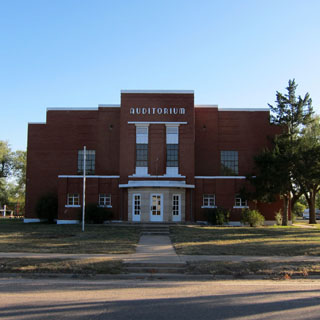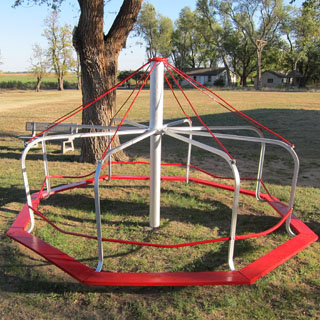 Most towns--even as small as this one--will have a tornado siren.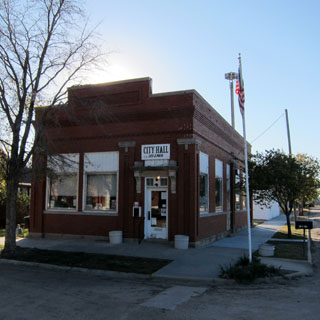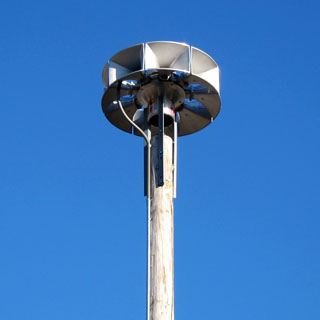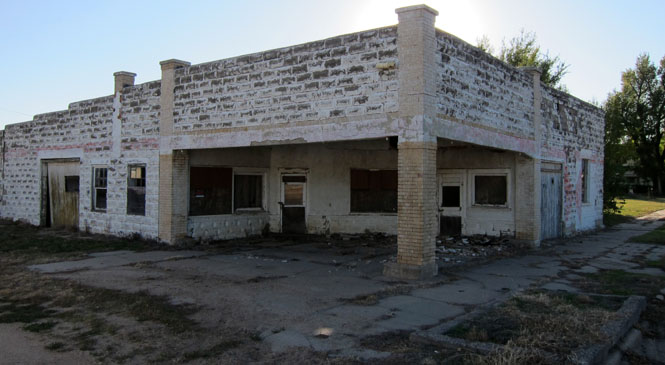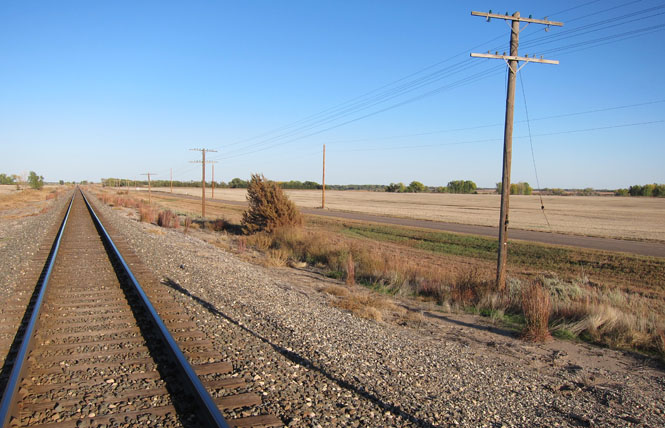 The Sunday special? Fried chicken, of course.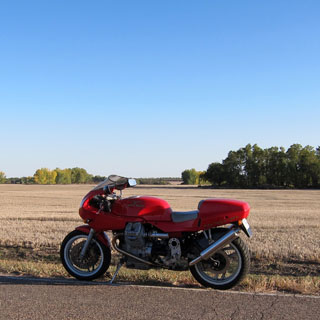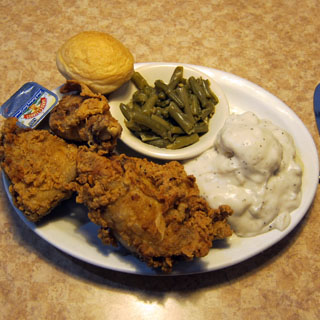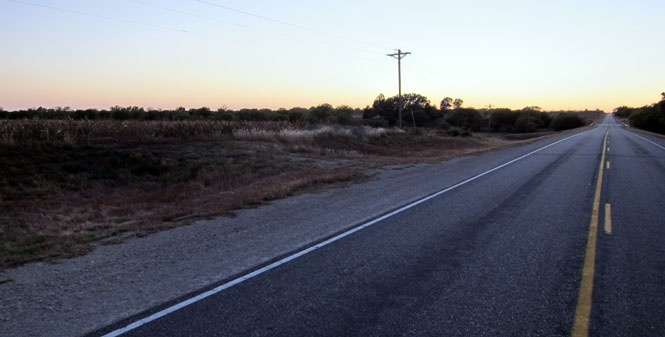 last edit: 10/23/2011