December 2, 2012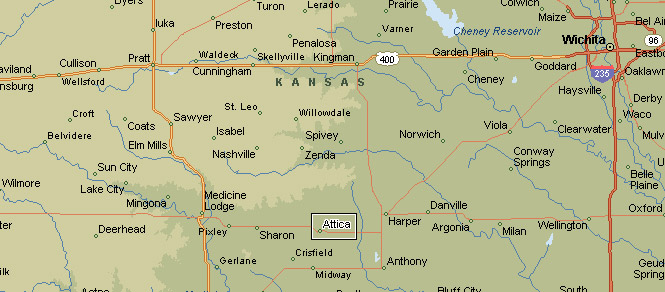 Attica, Kansas is next to the tracks of the old Atchison, Topeka and Santa Fe. That's probably all you need to know about its founding beyond that it was incorporated in 1885 (along with most of the other towns in this part of Kansas).
Kansas
The tracks are shiny and straight--they're still in use. You'll notice the headlight of an approach freight on the siding.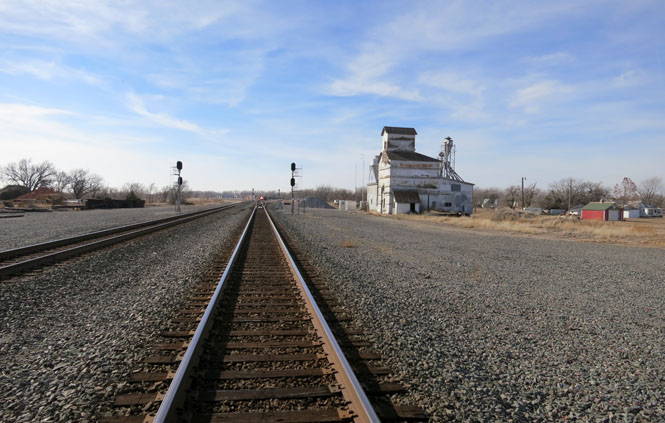 It looks like Attica remains a working grain shipping point.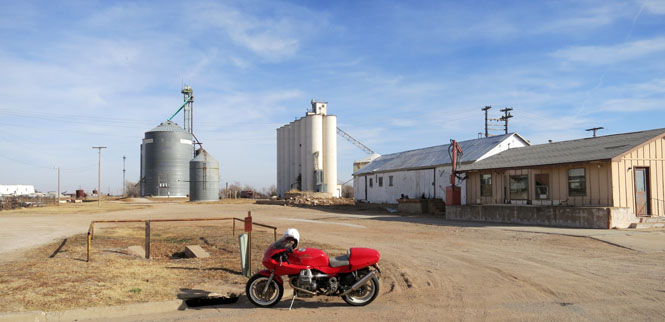 Looking north on Main Street.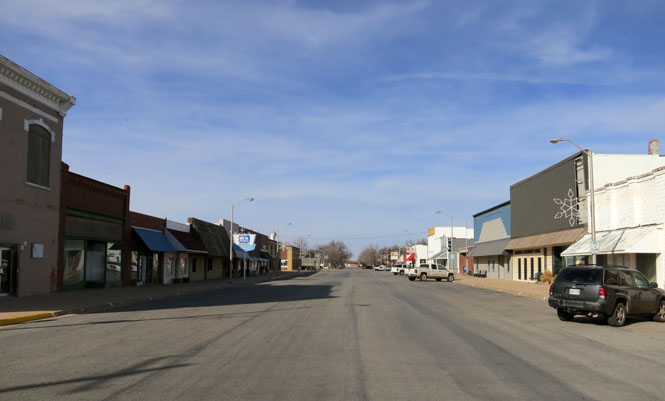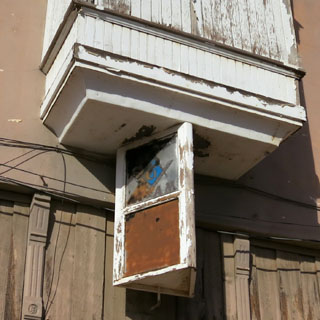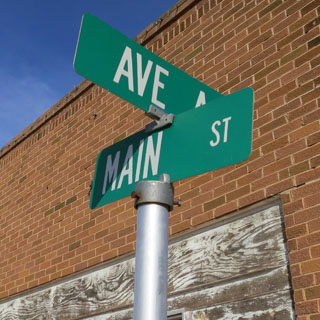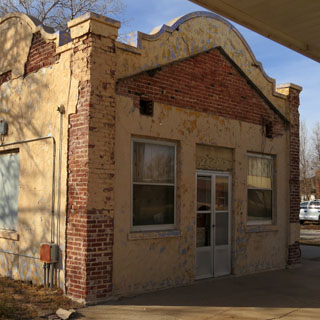 More residential streets are dirt than paved.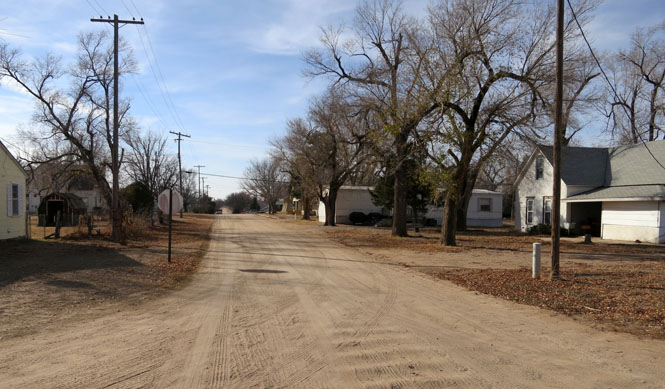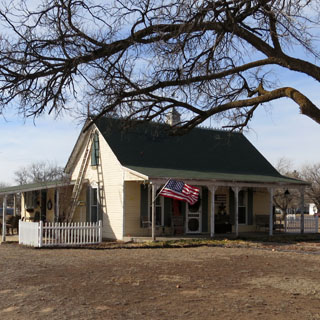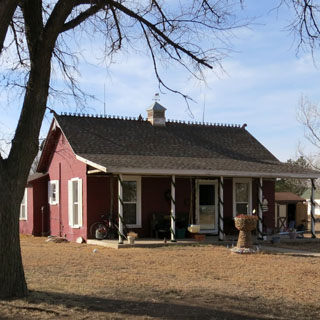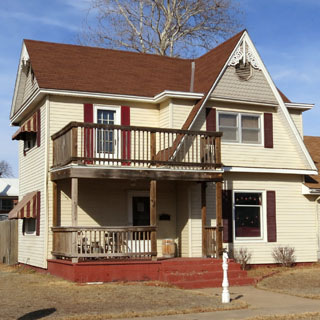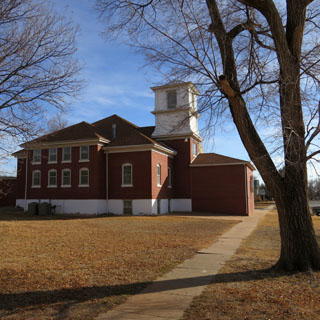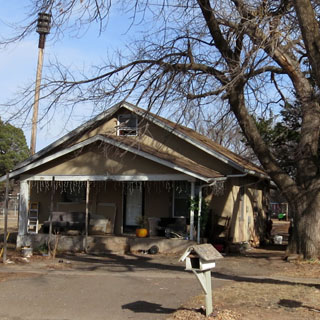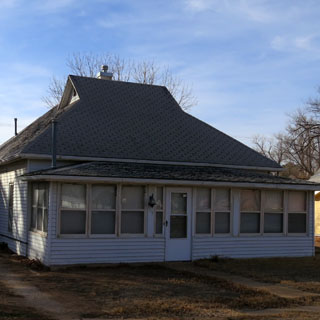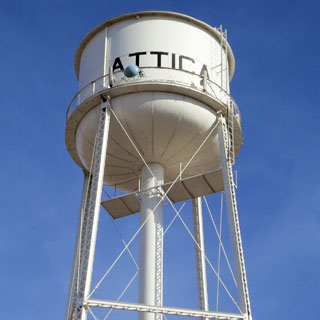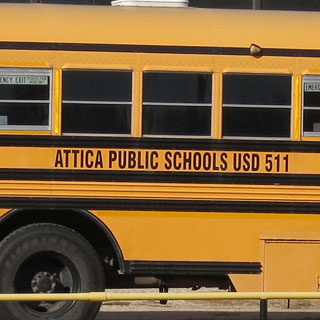 This building contains the elementary school and junior high school. I'm not sure about the high school.

The fighting bulldogs.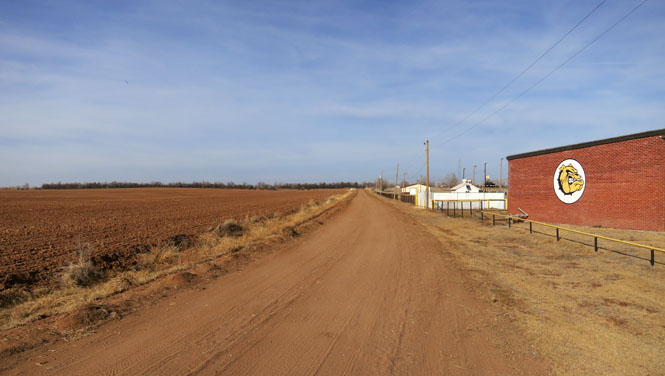 Nothing's been planted yet in this field...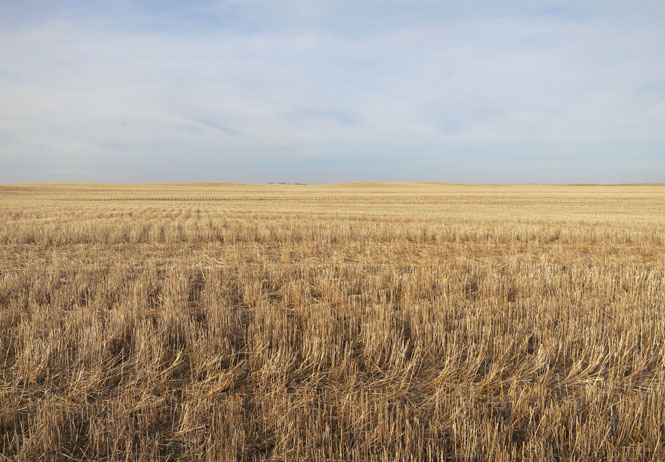 ...whereas this field has something green coming up.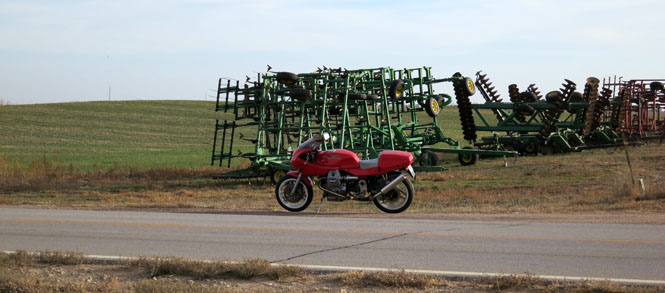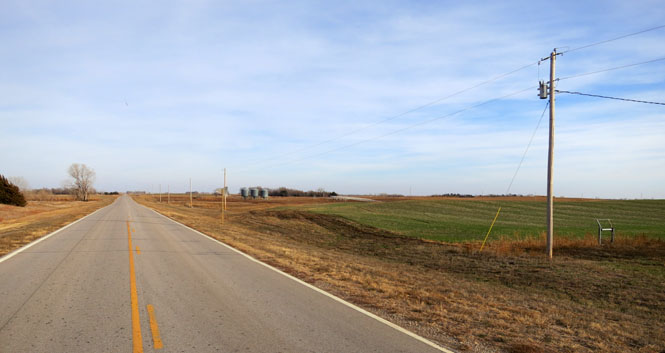 Old and new elevators near Nashville.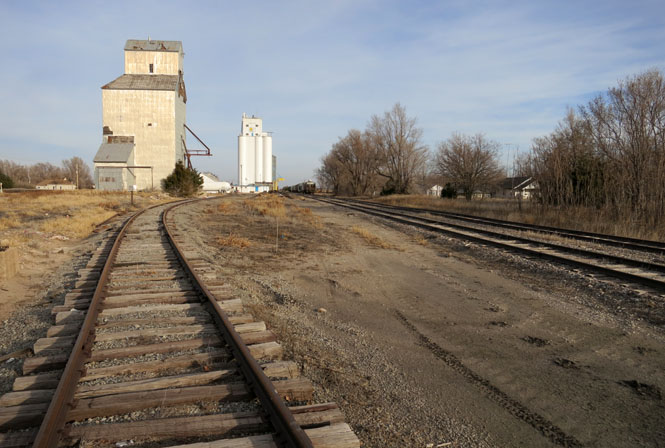 The old General Mills grain elevator in Norwich.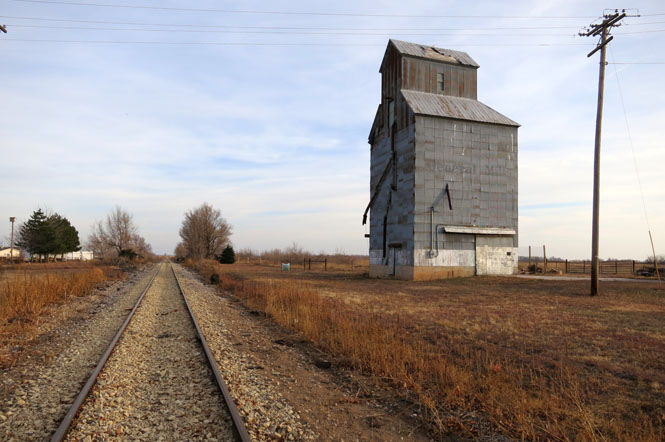 A Kansas farm settling in for the winter.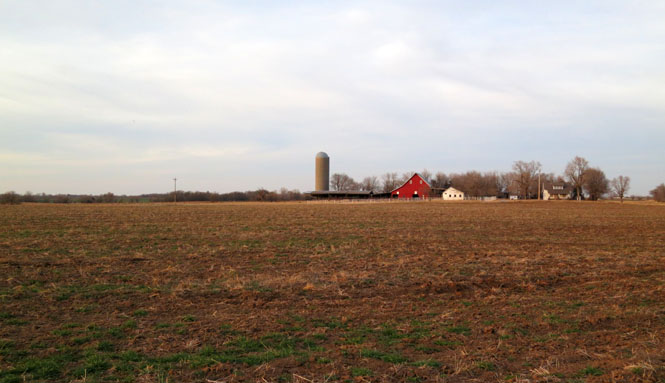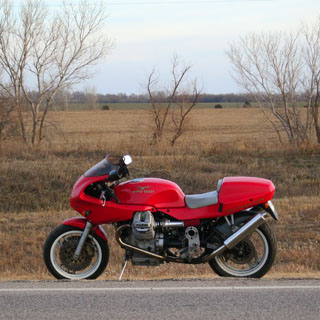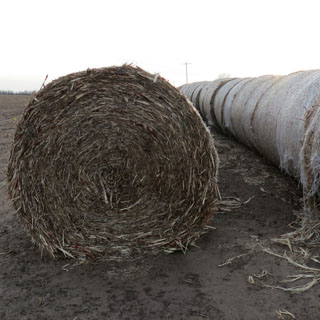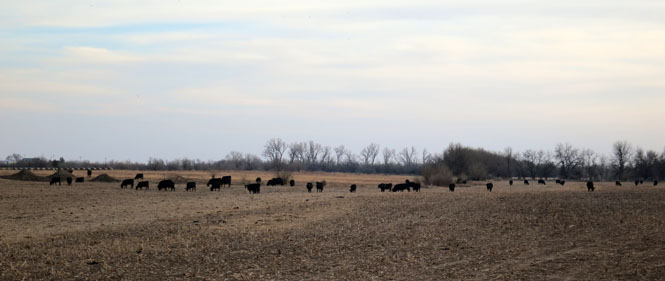 last edit: 12/2/2012