February 4, 2012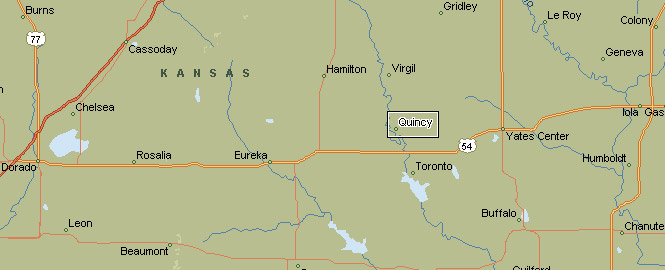 Quincy is in Greenwood County, and is accessible only by dirt roads.
Kansas
The entrance from the south, off US-54.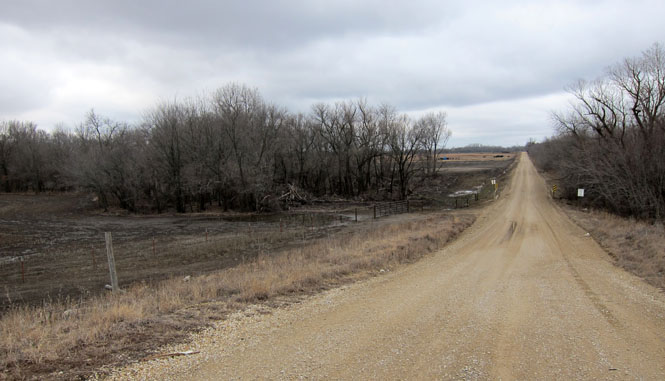 Crossing the Verdigris River. This river has a history of escaping its banks; possibly one reason for the decline of Quincy.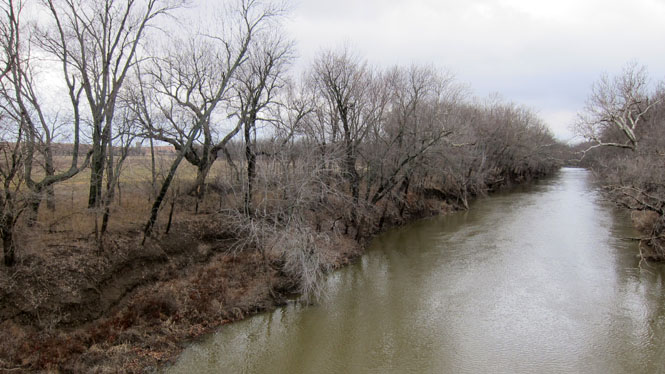 A number of good quality bridges indicates that there probably once was much more traffic.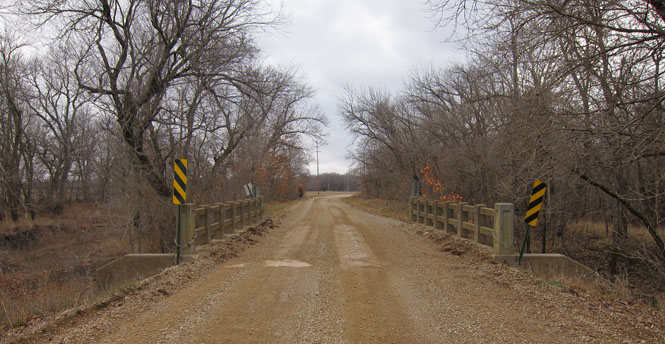 This is Quincy.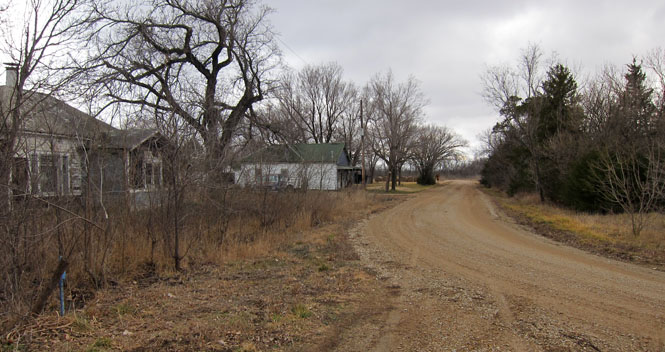 This would have been the business district.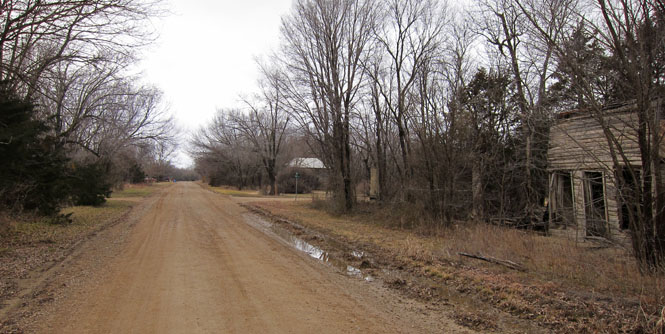 Sidewalks throughout the town.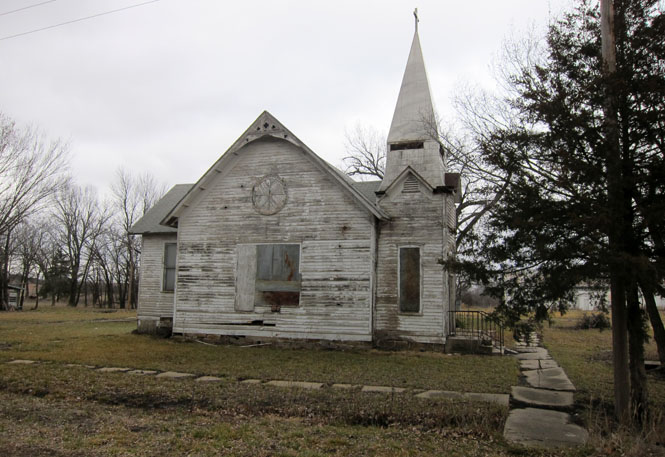 A photograph from near the turn of the century, or earlier. The church remains, although only pieces of the other buildings are still here. Note the absence of trees.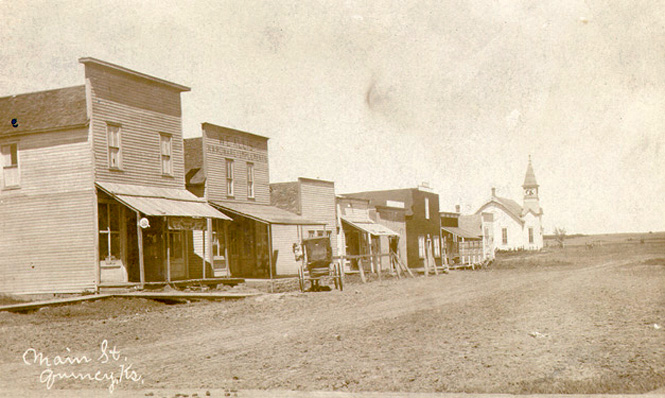 This might be the school gymnasium. The other building (below, right) looks to be a filling station.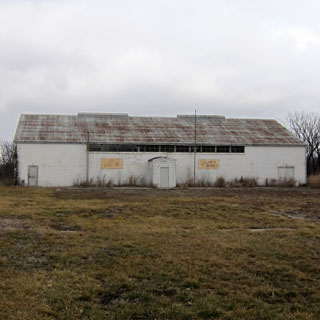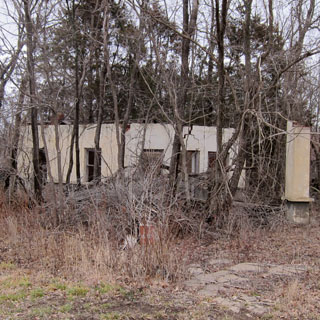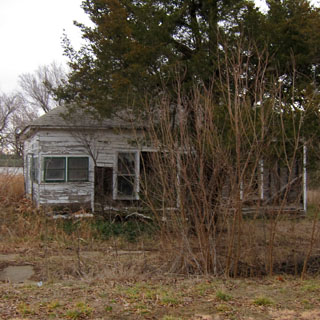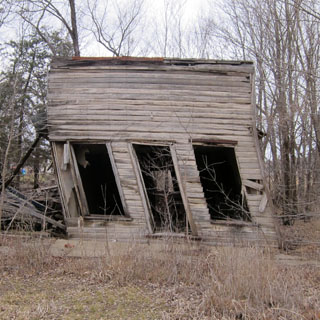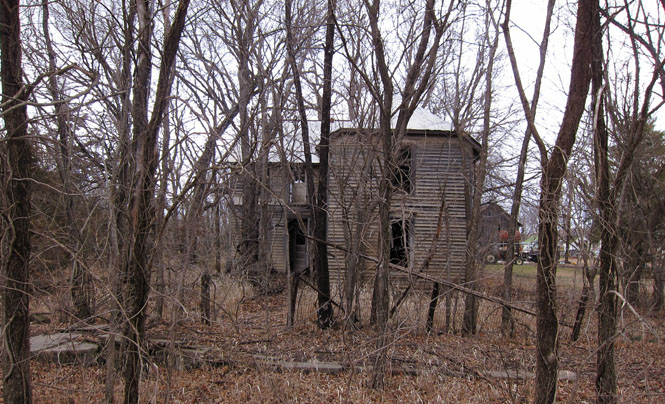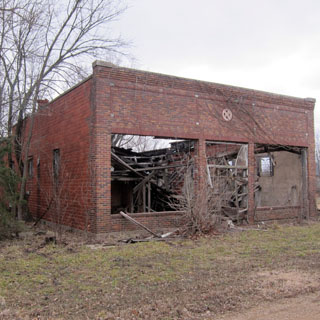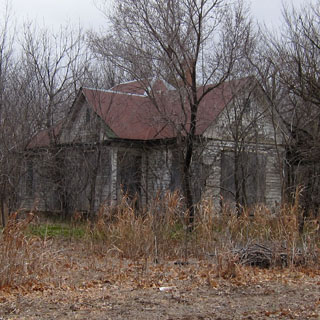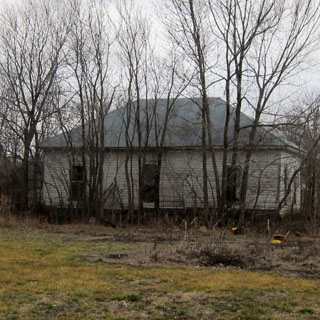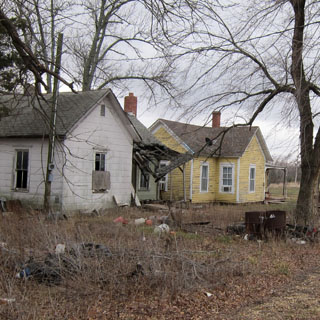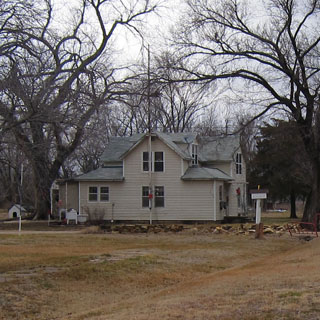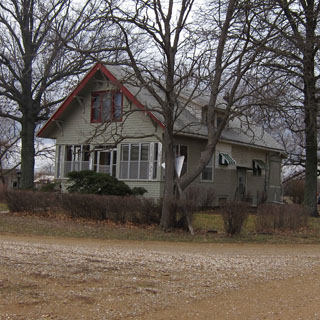 last edit: 2/4/2012