February 19, 2012

Yeager Oklahoma is at the end of a (barely) paved road. The town was created as a result of the railroad and the oil/gas fields nearby. There's not much left, but those are all good reasons to have a look.
Oklahoma
Yukon, Oklahoma is on route 66, just west of Oklahoma City.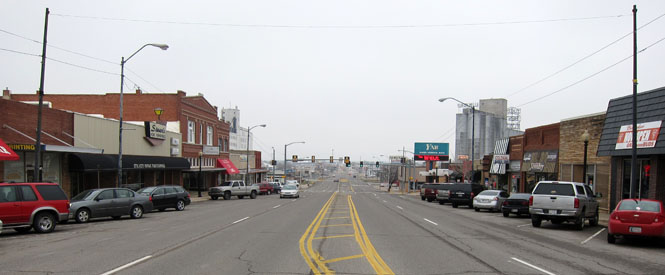 Union City, Oklahoma was hit by a tornado in 1973.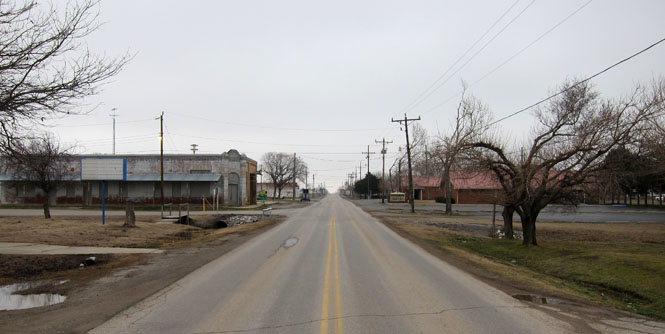 The road north to Yeager.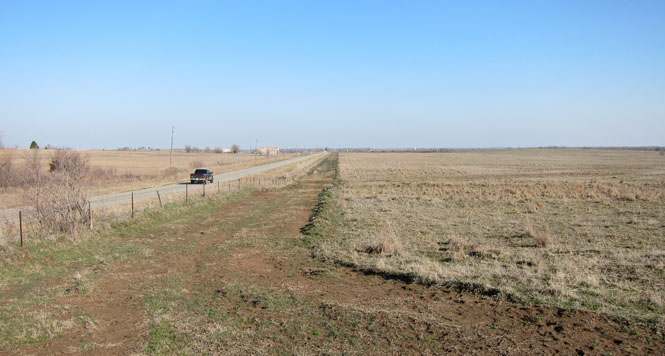 The Oklahoma Historical Society has this--
The incorporated Hughes County town of Yeager is located at the intersection of County Roads E1280/N3750, five miles west of U.S. Highway 75 and six miles northeast of Holdenville, the county seat. In Oklahoma Place Names, historian George Shirk asserts that the town was named for Creek allottee Hattie Yargee and that the Post Office Department changed the spelling to Yeager when the post office was established February 6, 1902.

Yeager developed along the St. Louis, Oklahoma and Southern Railway (later the St. Louis and San Francisco Railway) built between 1900 and 1901. Extant copies of the Yeager Record indicate that the newspaper served the community between 1905 and 1906. In 1917 the Yeager oil and gas field opened and initially produced twenty-five to five hundred barrels per day. As the Yeager field developed during the 1920s, the railroad's revenue dramatically increased by transporting lumber, rig timber, and oil-field equipment to the community.

By 1918 citizens had established a Baptist Church and a Church of Christ. C. E. Taylor and W. R. Barney served as president and cashier, respectively, of the Farmers' Bank. With two cotton gins, a gristmill, and two blacksmith shops, the town supported the surrounding agricultural area. In the mid-1940s Fred A. Ashburn and C. D. Wood operated grocery and filling stations. By the mid-1950s Yeager had a grocery and a filling station. After a fire destroyed the school building on January 18, 1957, voters approved a bond issue to rebuild the facility.

--Oklahoma Historical Society
Yeager, Oklahoma.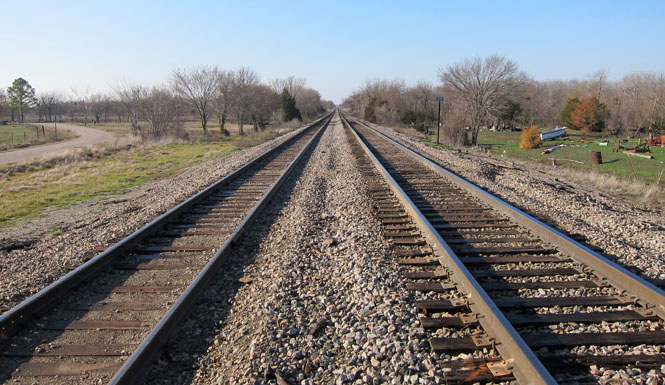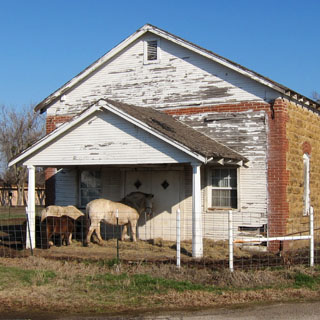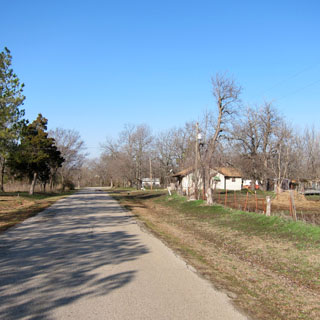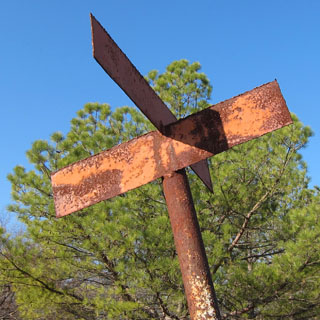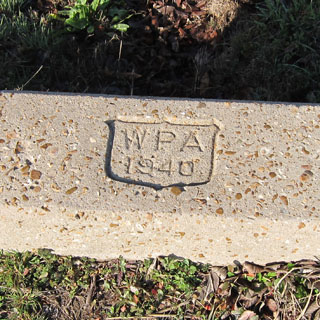 Traveling north. Apparently, old Volkswagen Beetles retire here.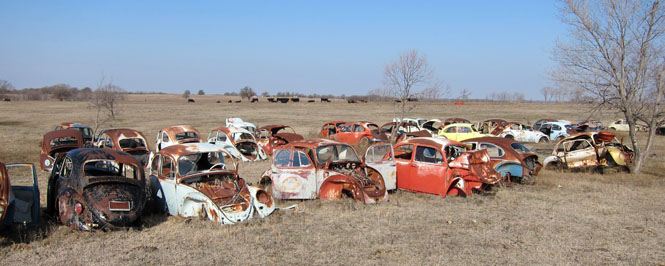 Continuing north, well off the main highway.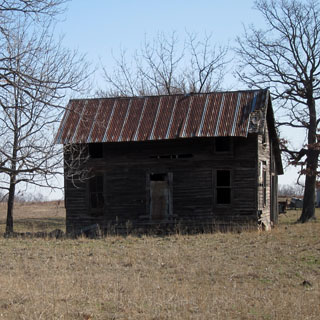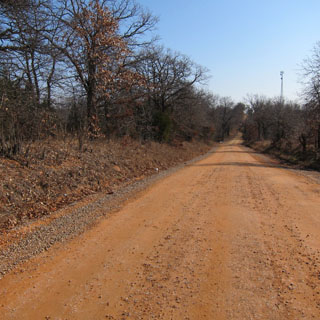 A road not taken.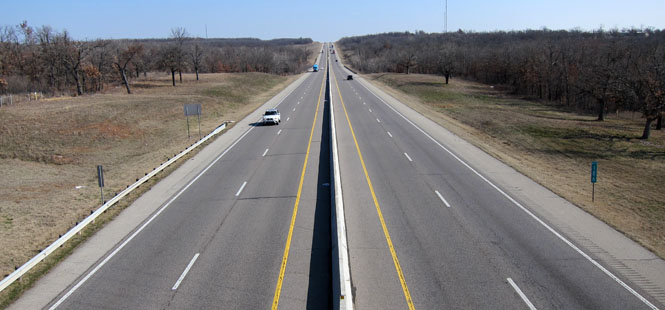 Shamrock, Oklahoma is one of many oil boomtowns that have long since been nearly abandoned.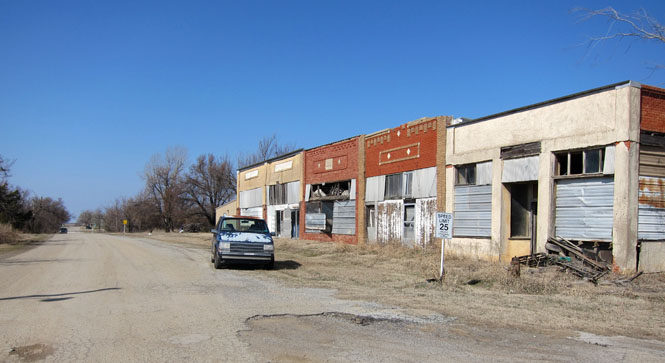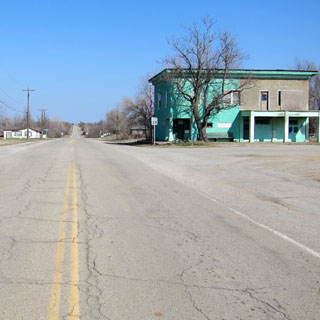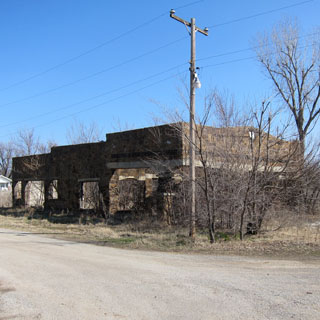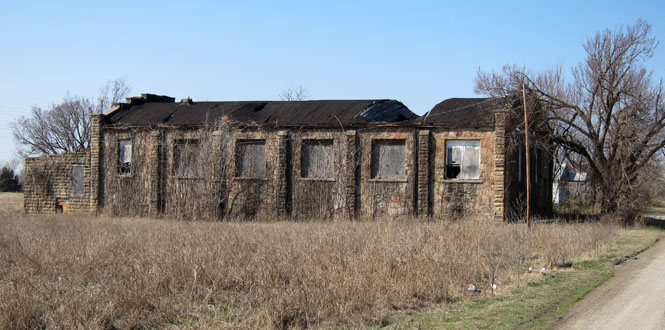 Oilton, Oklahoma.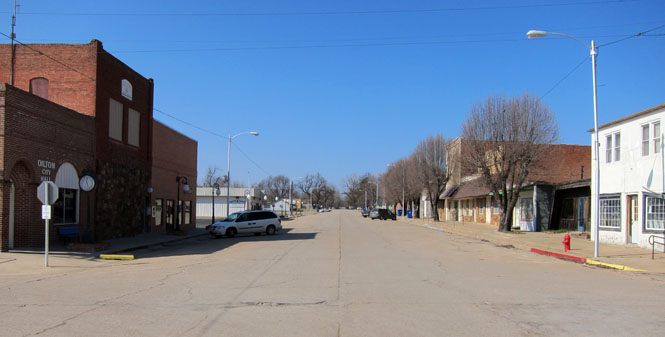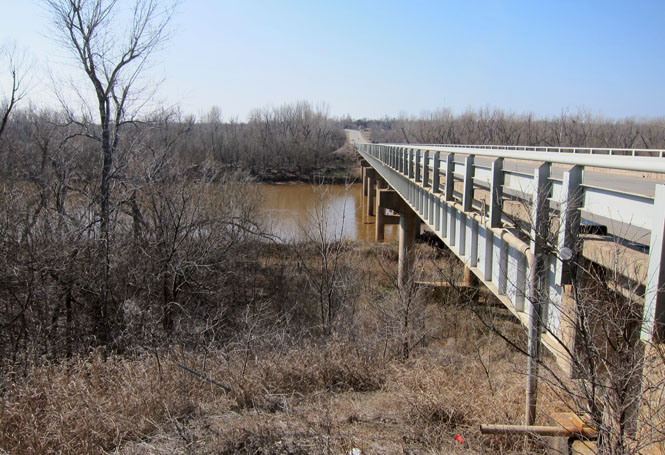 Yale, Oklahoma was once the home of Chet Baker and Jim Thorpe (although not at the same time).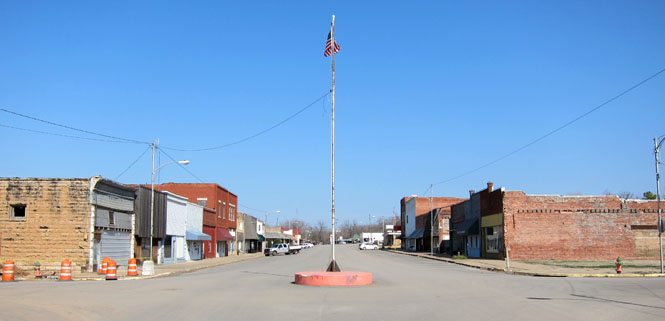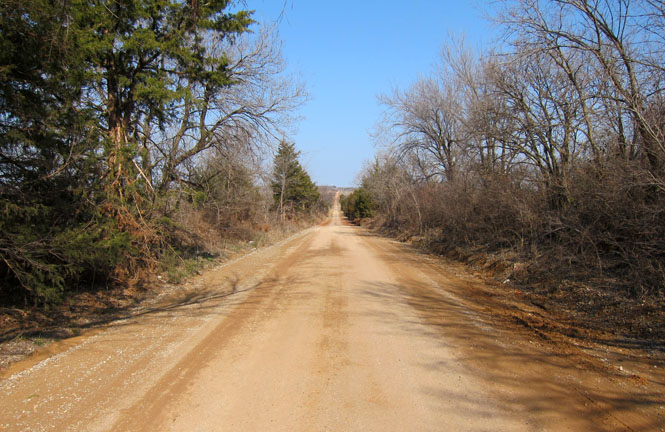 It's hard to even find what might have been the center of Quay, Oklahoma. Apart from some houses, there is nothing left.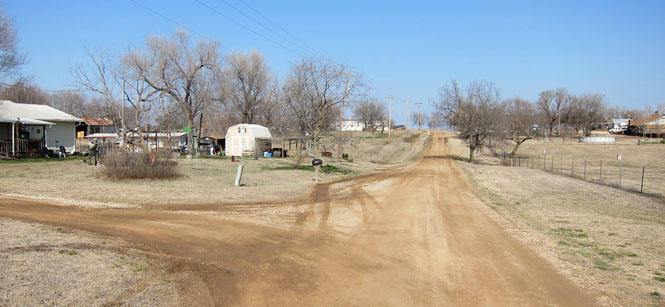 The original surface can still be seen on old highway 51. Slab concrete roads with an integral gutter edge used to be something of a standard design. Route 66 once looked like this.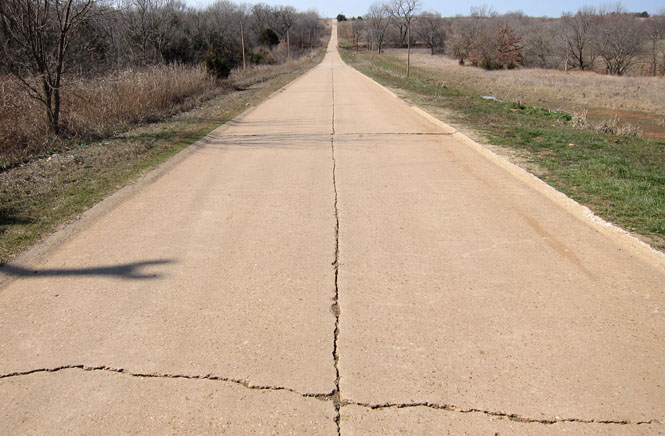 Pawnee, Oklahoma.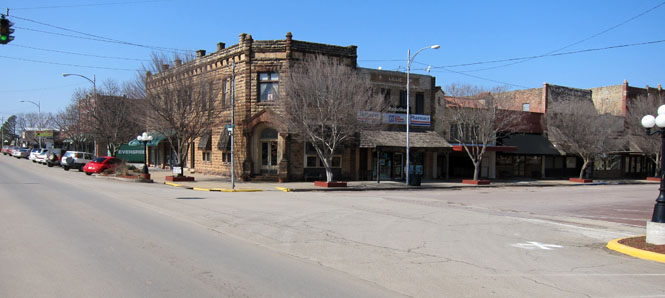 Red Rock, Oklahoma.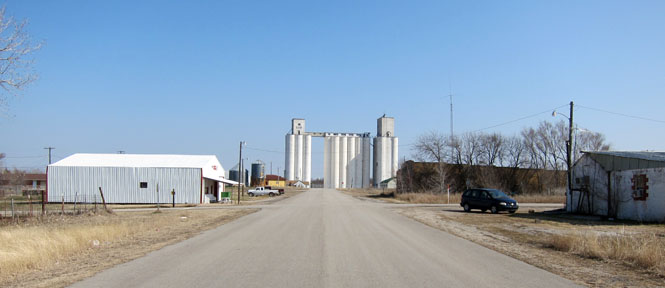 Tonkawa, Oklahoma is on land that was once allotted to the Nez Perce. During World War 2, a POW camp was here for German prisoners.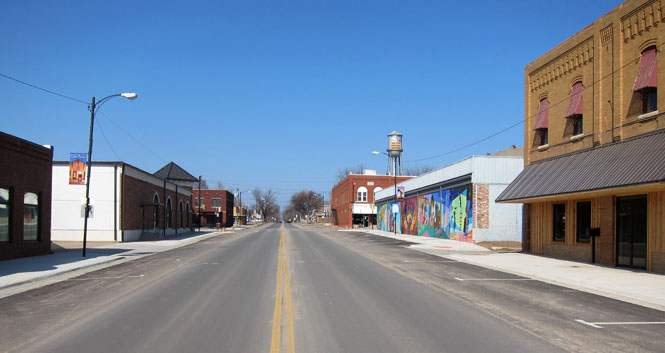 Blackwell, Oklahoma once had a large zinc smelter. It now has a contamination problem, that I gather continues to be worked.
last edit: 2/19/2012