March 11, 2012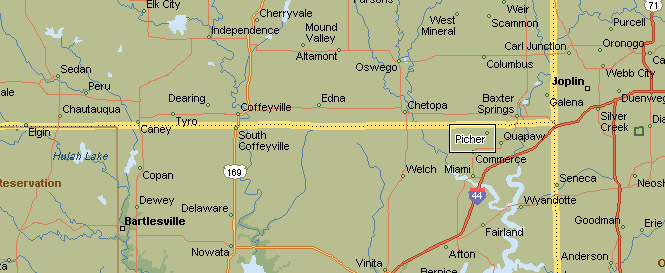 For a hundred years, lead and zinc was mined in the area where Oklahoma, Kansas and Missouri come together. At one time there were 14,000 people working in the Picher mines. Much of the world's lead and zinc came from this area.
But, it all came to a miserable end.
---
Kansas
The (closed) school auditorium in Dearing, Kansas.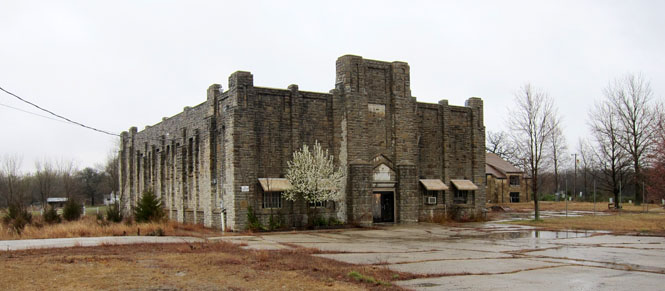 ---
Driving towards Treece, Kansas, which is just over the border from Picher, Oklahoma. These mine tailings (chat) cover the land for miles and miles.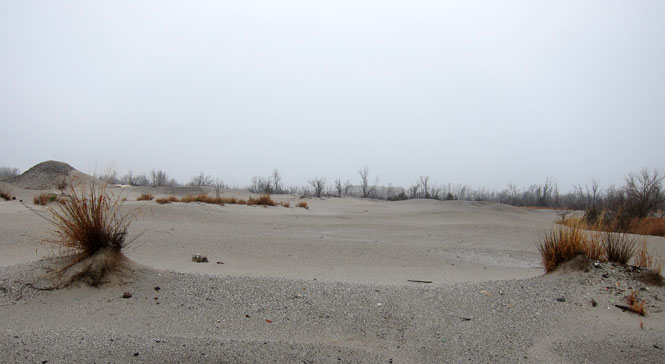 Not too many years back, Treece, Kansas was a town. Now most all the buildings have been removed.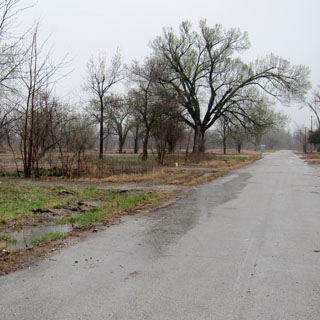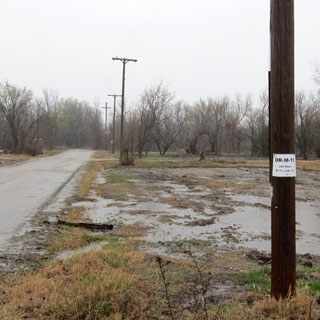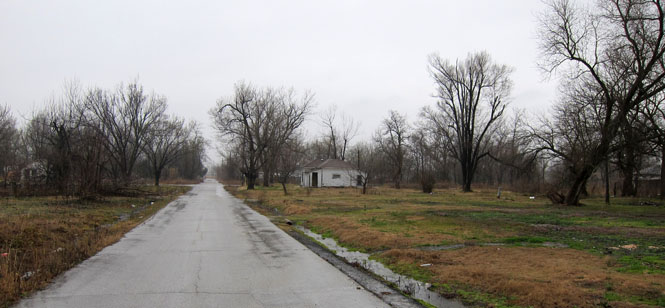 A New York Times article on Treece.
Oklahoma
Zincville, was a small town just east of Picher. This is the main road into town.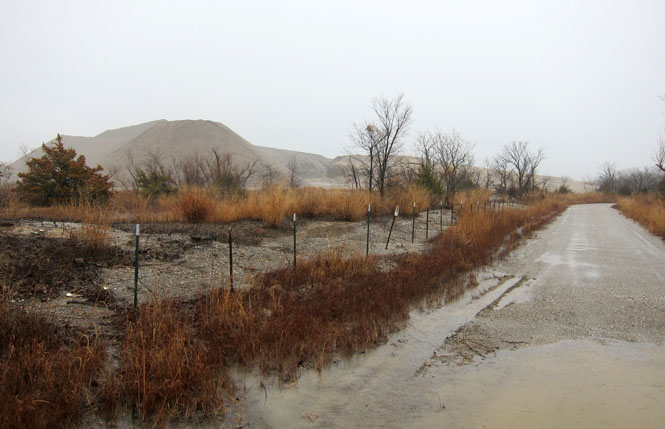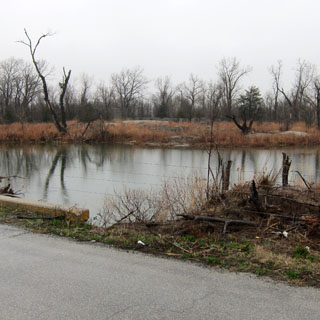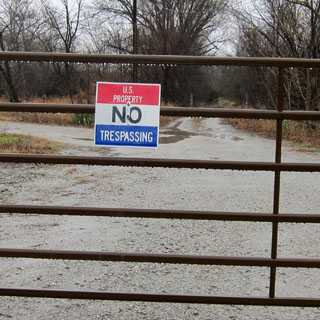 Looking around there's no way to tell what this area might have looked like before all the mining. Now the surface is covered with what was pulled out of the ground.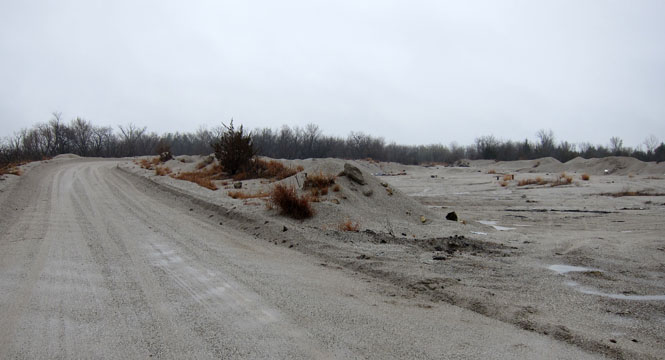 Zincville, Oklahoma. There isn't much evidence that a town was ever here. I doubt that it ever amounted to much, even during the boom years of the mine. [that may not be the best name for a town if you wanted to maintain property values]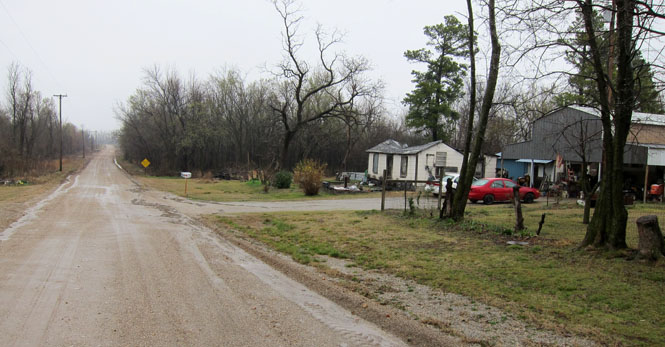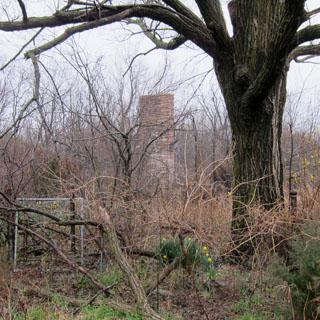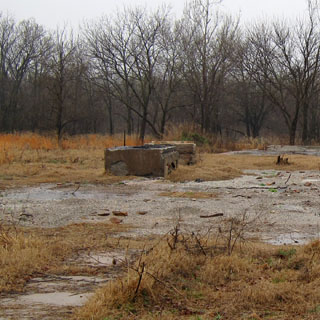 Picher, Oklahoma.
The (apparently unrestricted) underground mining resulted in the surface buildings being unsupported above great cavities in the earth. But, the clincher was that thirty-four percent of Picher children had some level of lead poisoning. The town was declared a superfund site and was to be completely evacuated. Then, in 2008 an F4 tornado came through.... There isn't much left.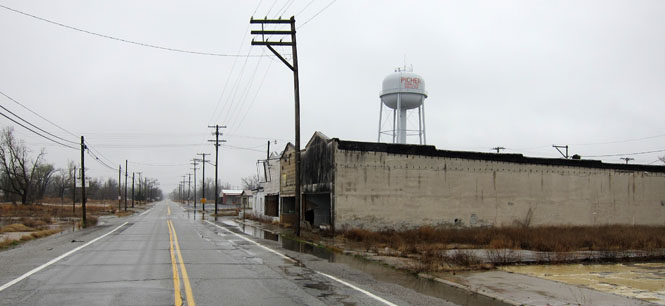 These houses are empty.

An article on Picher (written before the tornado hit).
Driving west out of town.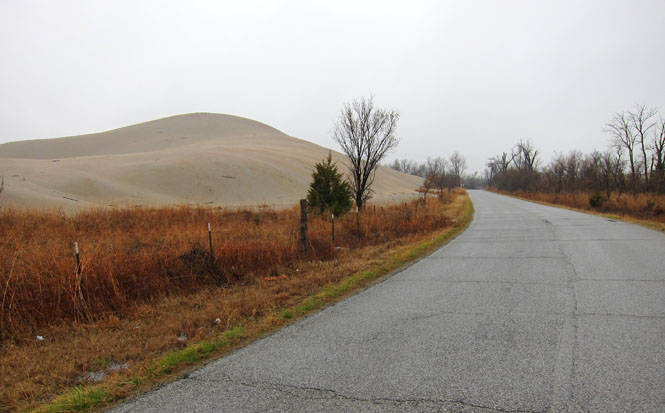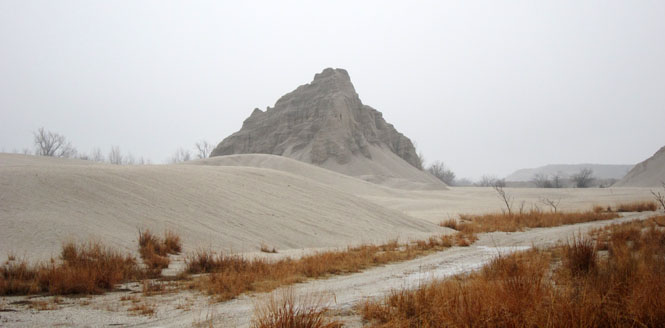 Cardin, Oklahoma is just a few miles from Picher, and has also been evacuated. The whole area is just too toxic to live in.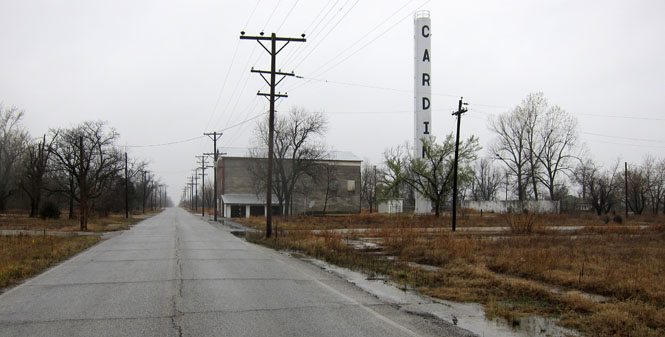 Potter, Oklahoma? I think it used to be right here.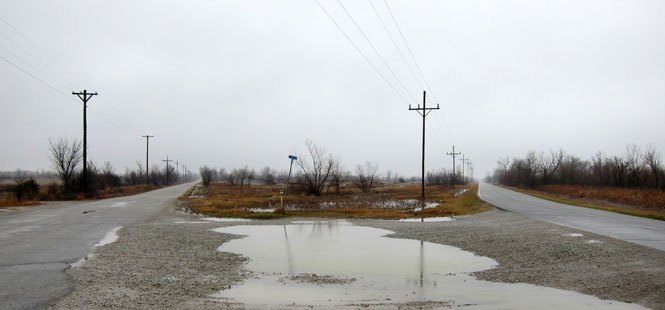 Kansas
Cedar Vale, Kansas.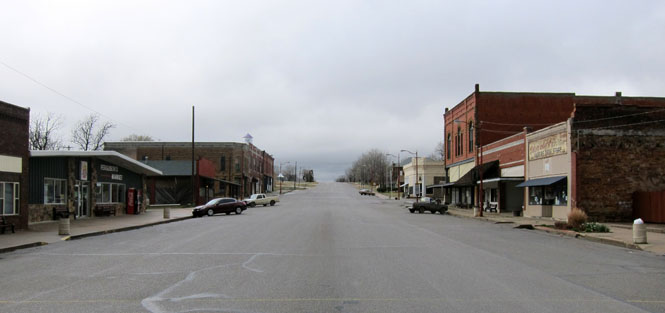 The southern reach of the Kansas Flint Hills.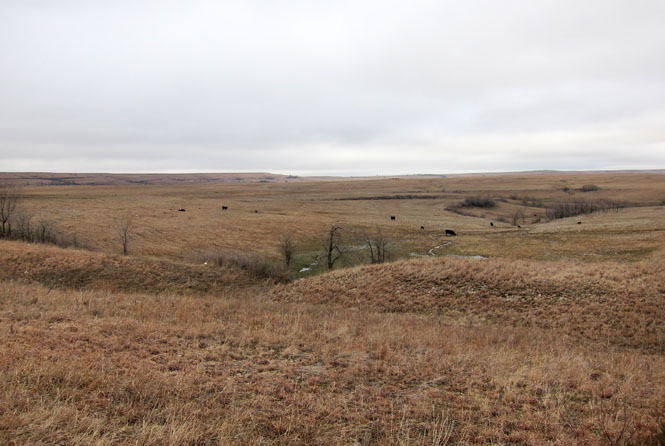 Kellogg, Kansas has tracks, a grain elevator, a few houses and that's all I know about it.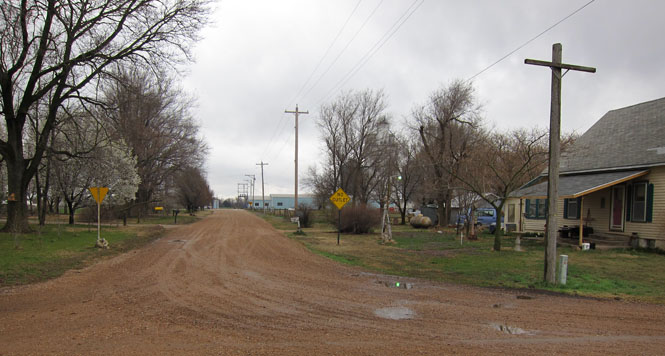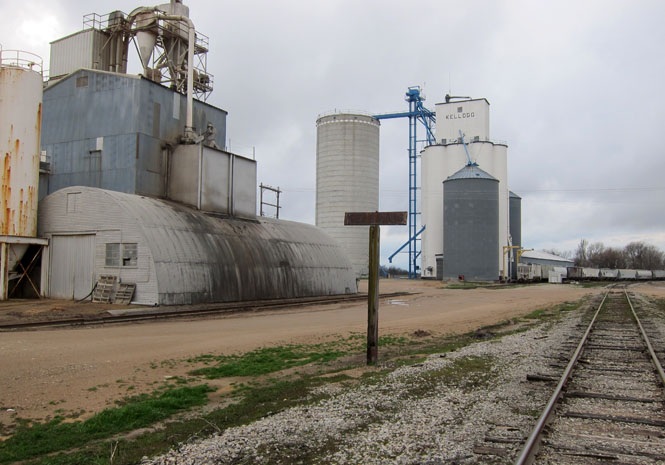 Off in a field I saw this old diner. I've no idea what kind it is, but Valentine Manufacturing of Wichita made diners such as this one and shipped them all over the country.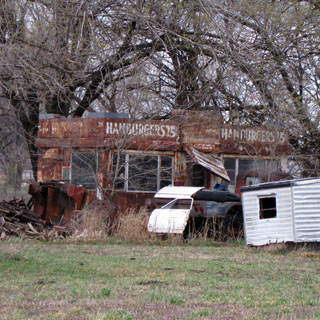 Udall, Kansas.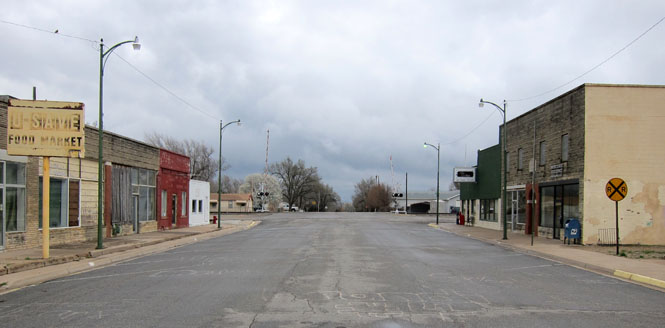 last edit: 3/11/2012