June 2, 2013


The Prairie Spirit Rail-Trail extends fifty-nine miles between Ottawa and Humboldt, Kansas along the route of the old Leavenworth, Lawrence and Fort Gibson Railroad (later AT&SF).

- ref. Prairie Spirit web site
Kansas
Welda, Kansas is one of the connecting towns along the trail.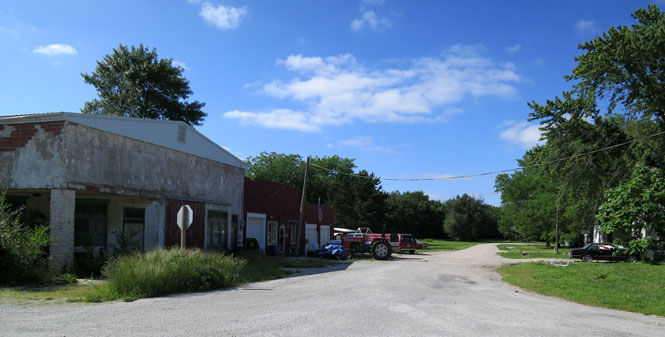 There's a $3.50 fee to use the trail (honor system for payments). I gather that the system relies heavily on volunteers. They've done a really good job; thanks, guys.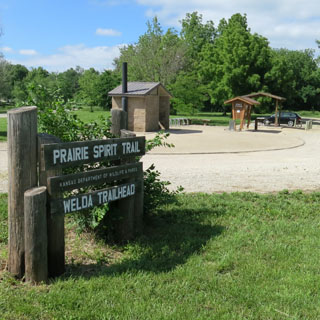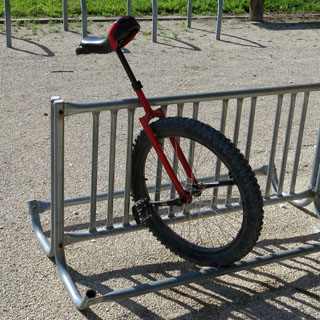 The surface is crushed rock, which is ideal for the fat knobby tire on the unicycle. Being an old rail bed, of course it's going to be level.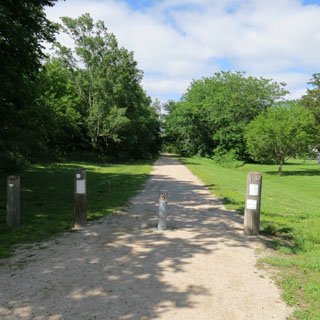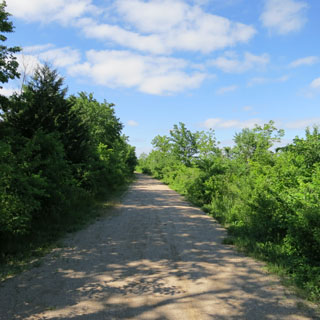 I rode north from Welda, and then turned around and rode back.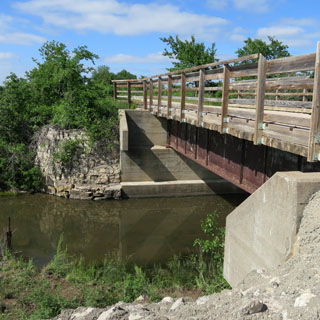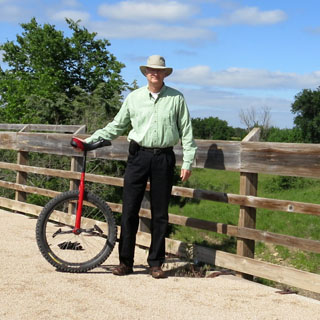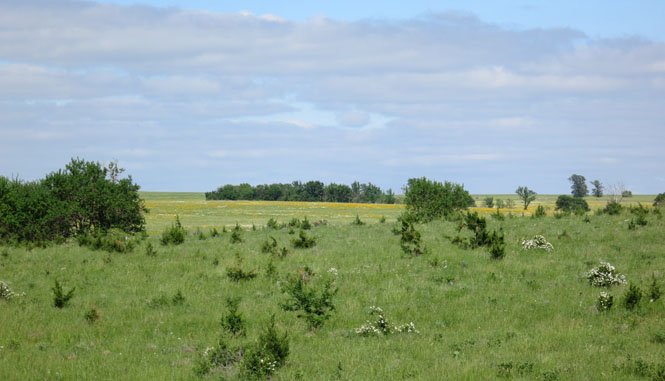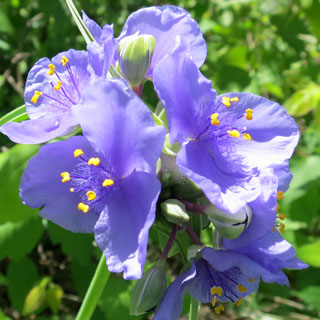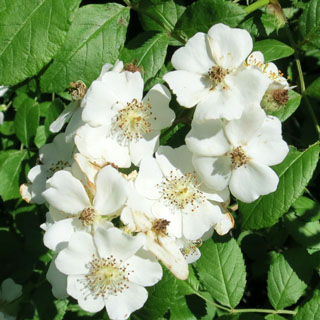 It was just about a perfect day for riding.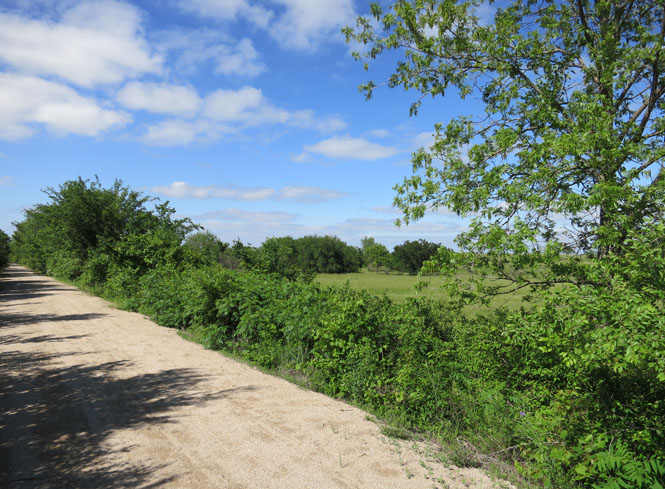 last edit: 6/2/2013