July 4, 2013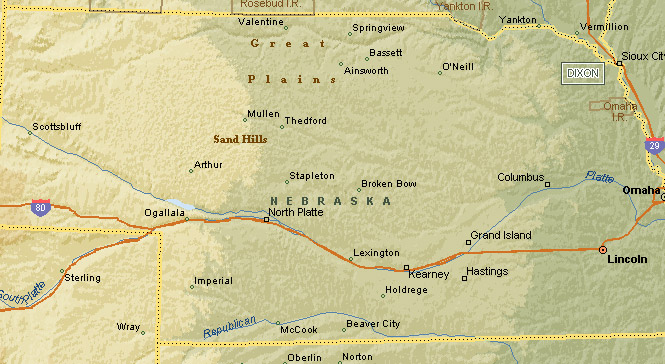 There are ninety-three counties in Nebraska--all fine places. But, somehow I'd never been to Dixon county, which is in the far northeast corner of the state, up against the Missouri River.
There are only a few thousand people in the entire county, and pretty much no reason to be there unless you want to be there.
Nebraska
Looking north to the Missouri River Valley. That would be Yankton South Dakota on the horizon.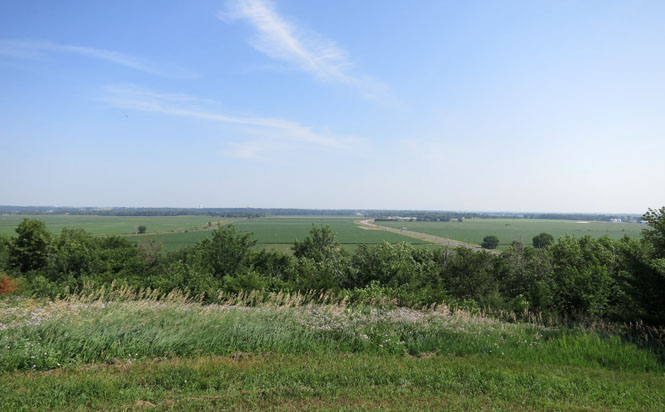 St Helena, Nebraska.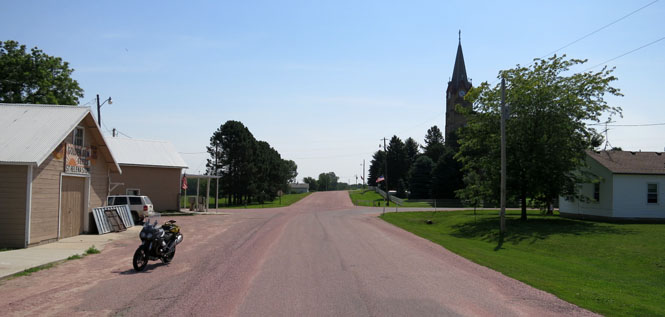 Wynot, Nebraska. Exactly, so. Why not?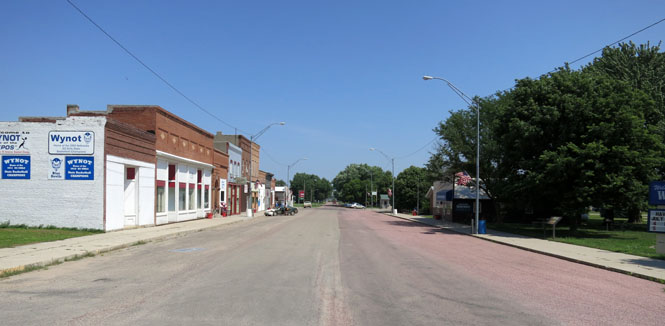 We're now in Dixon, County.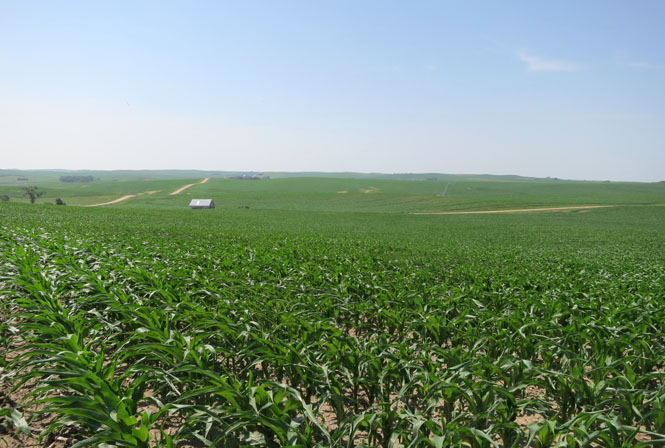 Newcastle, Nebraska.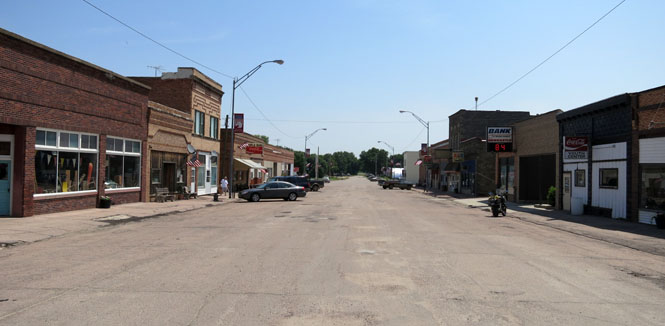 This part of Nebraska will surprise you with how hilly it is.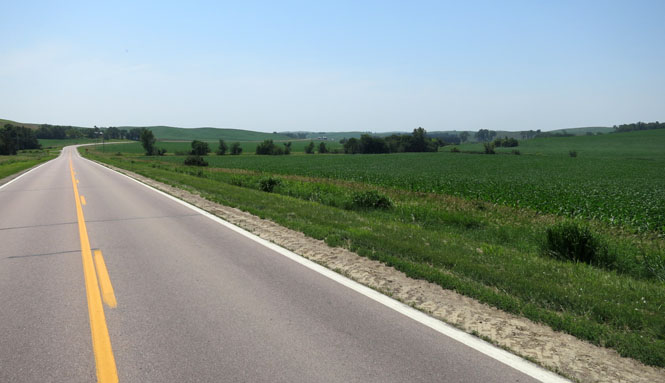 Ponca, Nebraska. Probably Ponca beats out Newcastle as the largest town in the county. That's all of 961 people.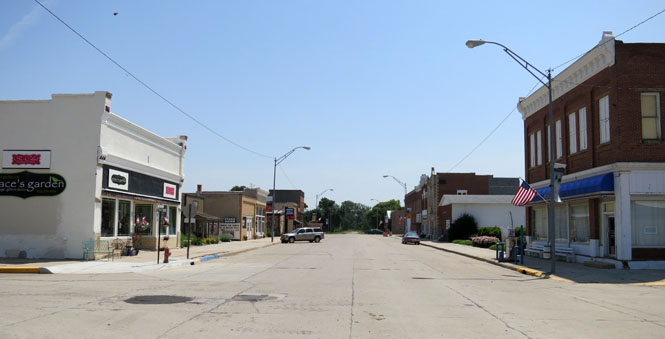 The Missouri River is mostly unchanged in this area from when Lewis and Clark came through. Downstream from here (and all the way to the Mississippi) it is fairly well contained in its channel by levies and other flow devices. Even upstream, you'll soon come to a dam.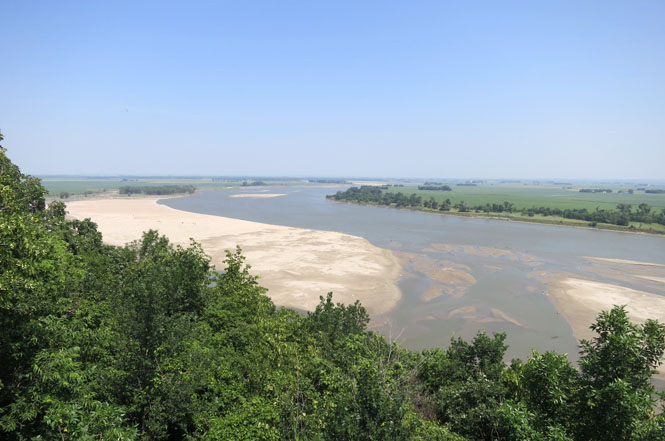 Allen, Nebraska is still in Dixon County.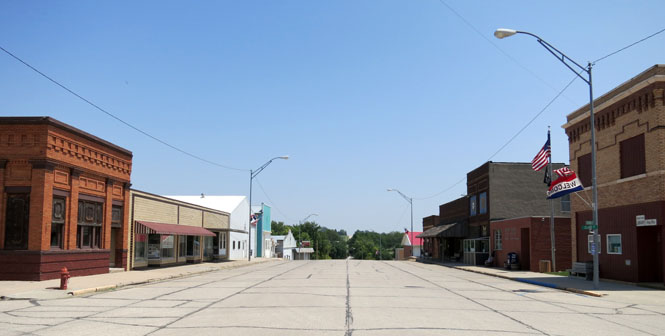 Wayne, Nebraska is in Wayne County, so we'll say goodbye to Dixon County.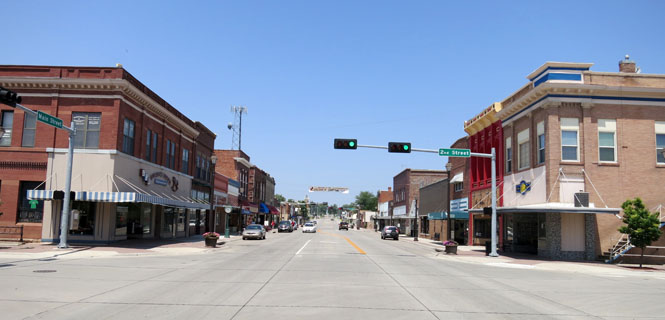 The hills are broader and lower.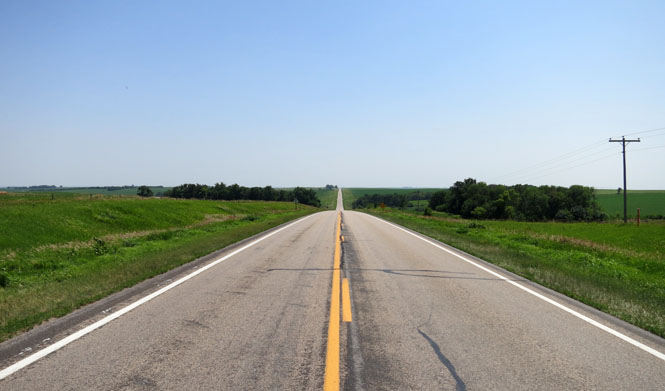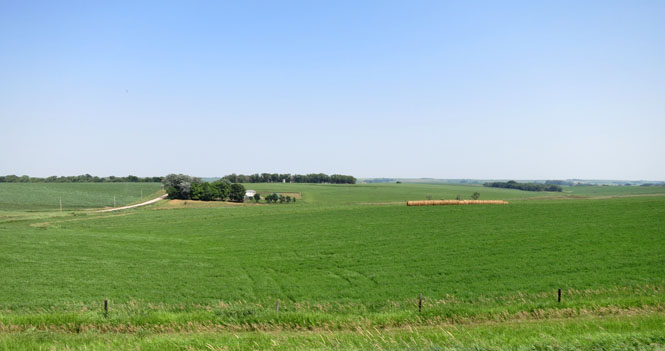 The wide Platte River.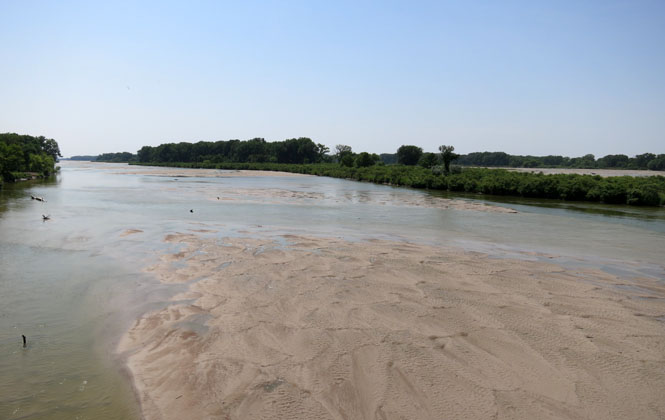 David City, Nebraska. Their slogan is: "look east or west, you'll not find another."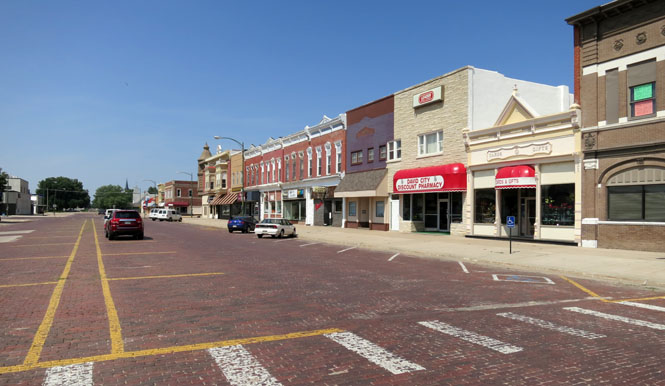 last edit: 7/5/2013