January 22, 2013


I've been through Santa Fe a couple of times, but never have stopped. This would be a quick trip to the plaza to look around.
Oklahoma
Keys, Oklahoma.

Boise, City, Oklahoma. The courthouse is on a center square, and they've made the circuit around the square one-way.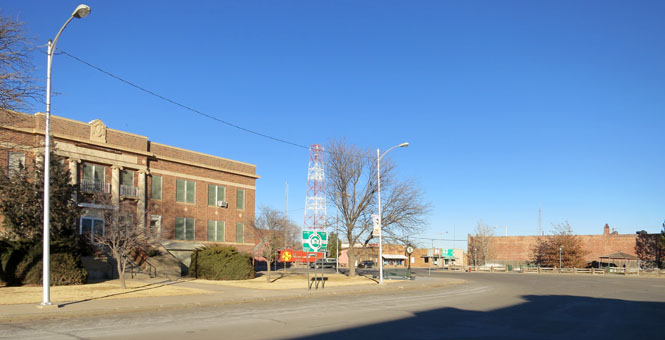 Felt, Oklahoma is just about as far west as you can be in Oklahoma without being in New Mexico.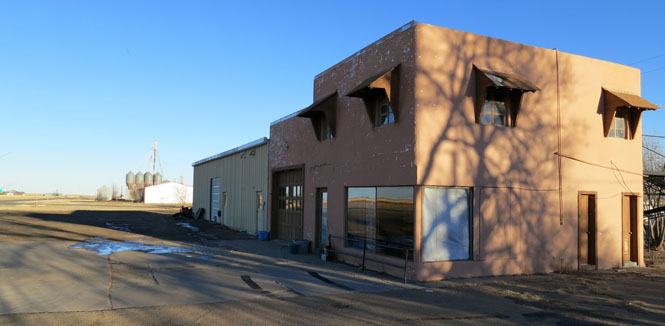 New Mexico
Clayton, New Mexico would have been an important stop on the Santa Fe Trail. These days, there are a couple of highways that run through the town.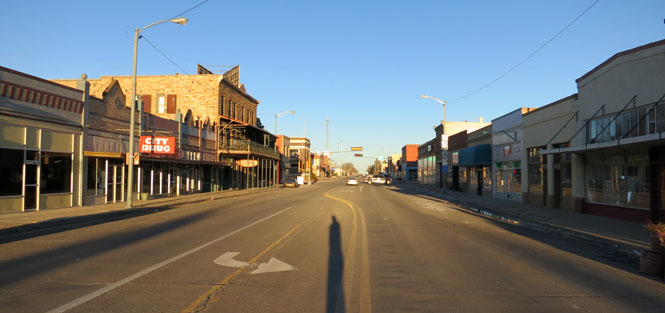 Just on the horizon you can see a bit of the Rocky Mountains.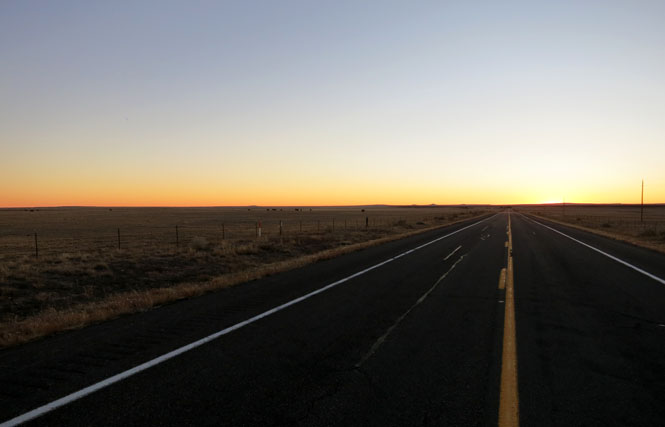 Las Vegas, New Mexico was founded in 1835 (when this area was part of Mexico). It's had a wild past.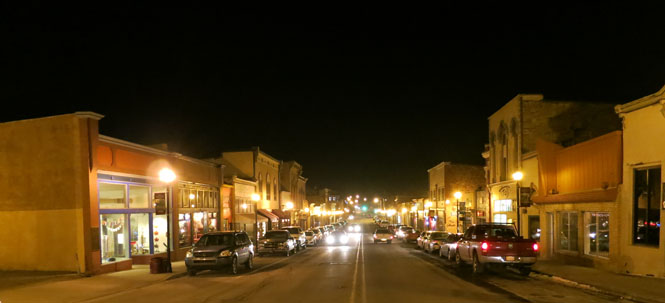 Dinner in Las Vegas.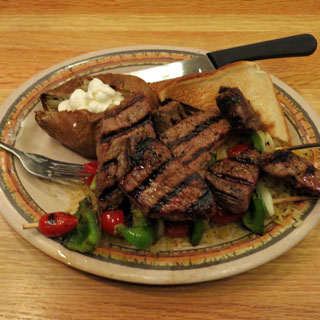 I arrived in Santa Fe, New Mexico quite early the next morning.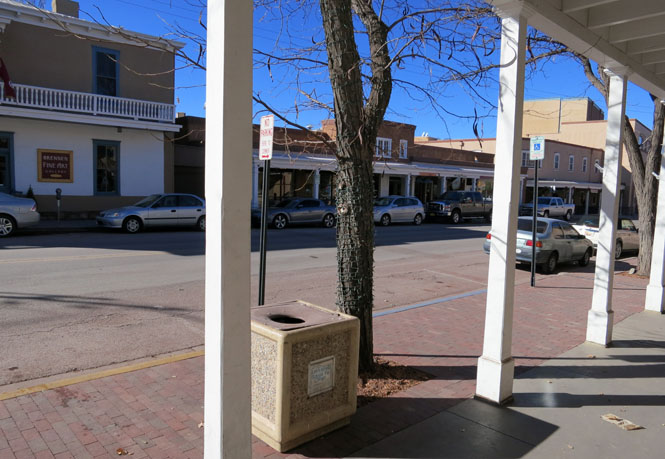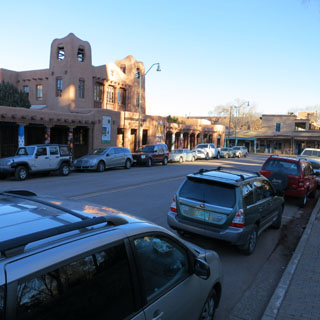 Little was open yet, save the church (which was in service).
The cathedral was built around 1870 on the site of a much older church (1626) that was destroyed during the Pueblo Revolt.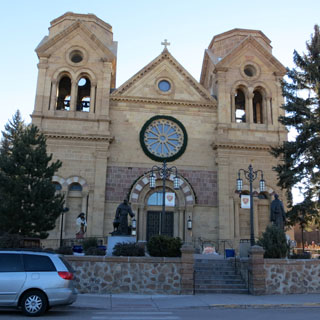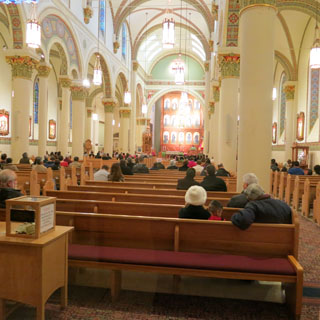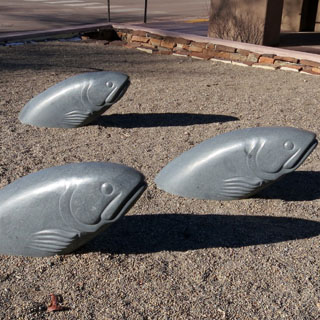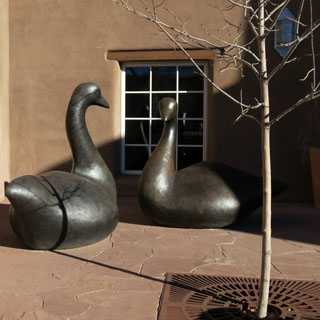 Walking to the national cemetery through some old neighborhoods.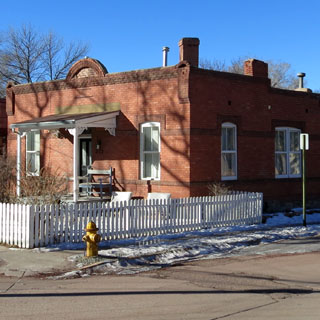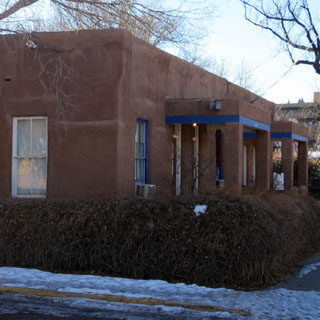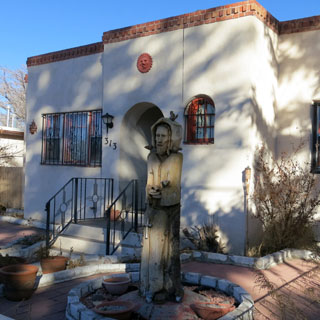 This national cemetery was created after the civil war to inter Union soldiers from the battle of Glorieta Pass.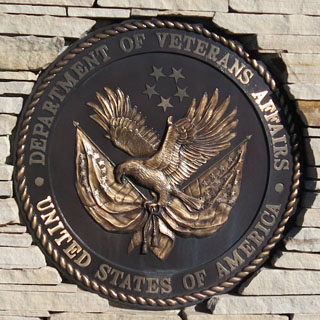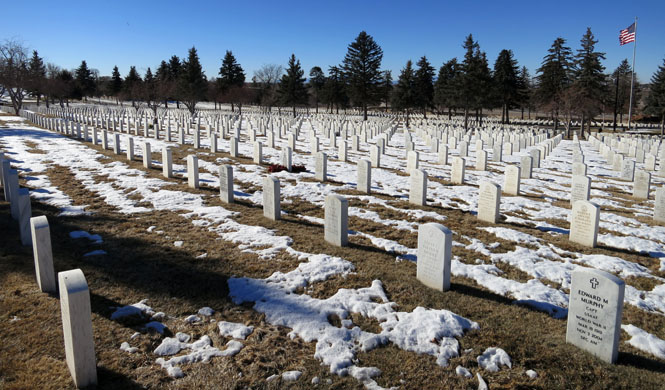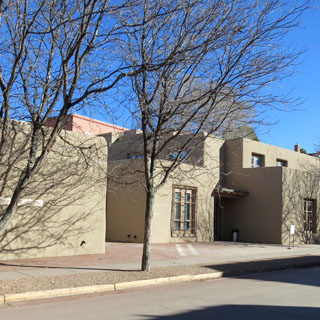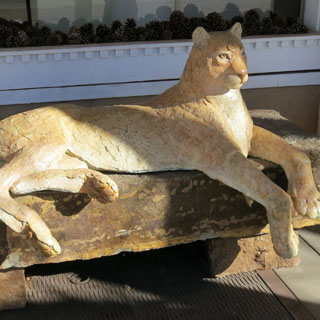 This is the New Mexico History Museum.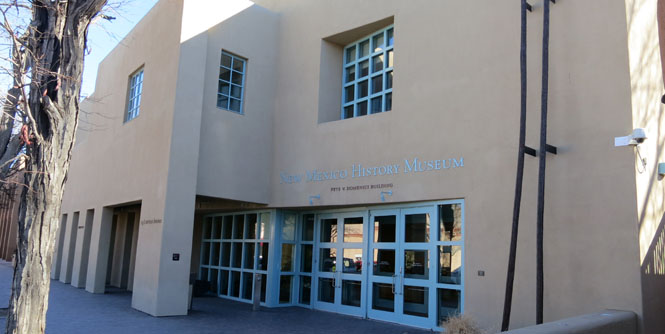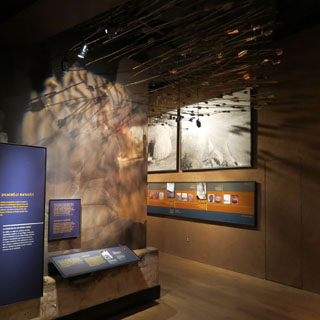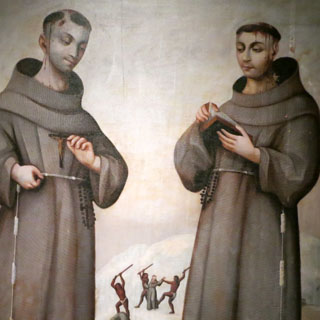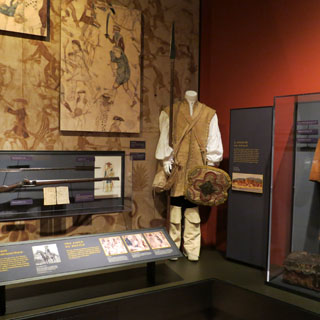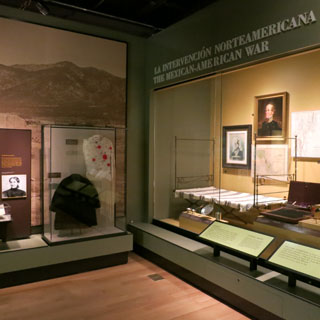 Silver service from the USS New Mexico (on which J. J. Laughlin served during the Nicaraguan conflict).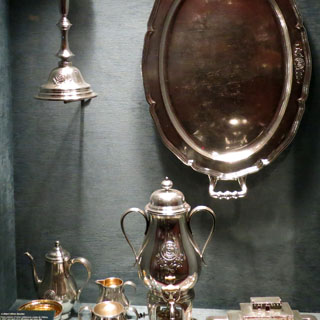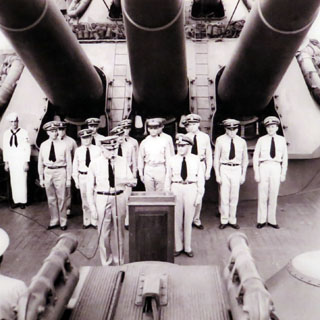 The Palace of the Governors museum adjoins the history museum.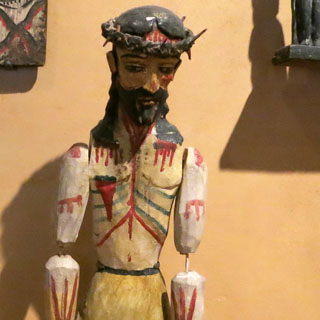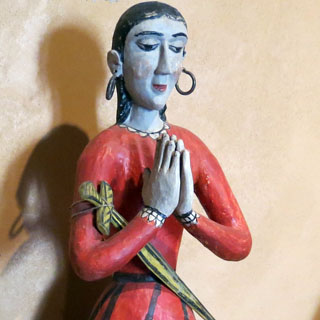 I'm not sure who these women were (but, they were important to New Mexico in some way).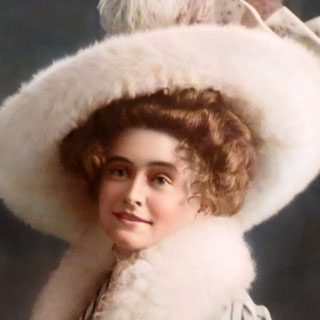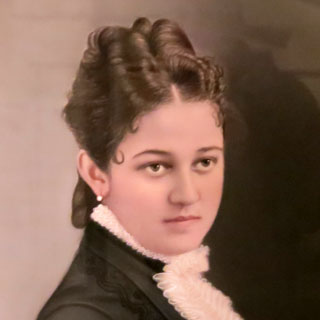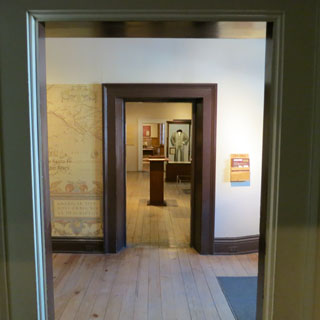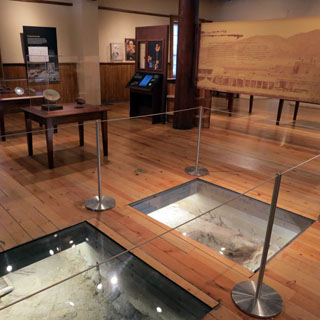 The New Mexico Museum of Art is just across the street. Actually, there's a great deal more around and near the plaza.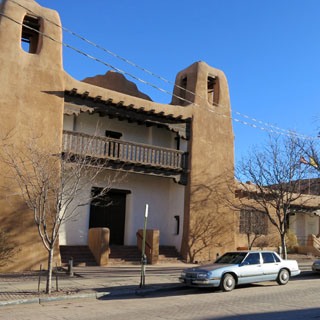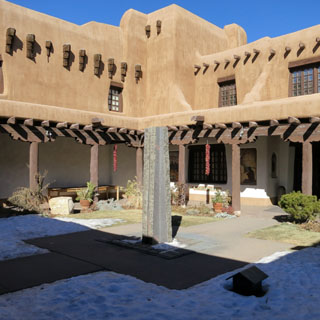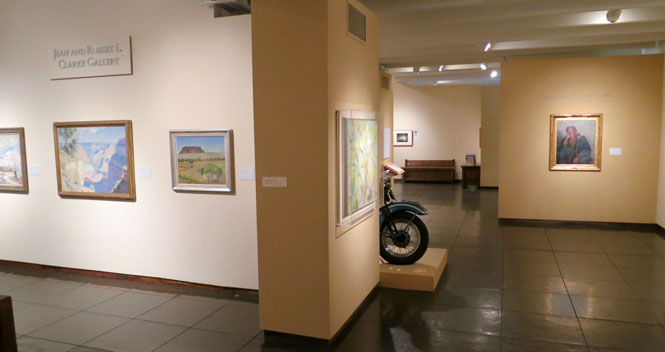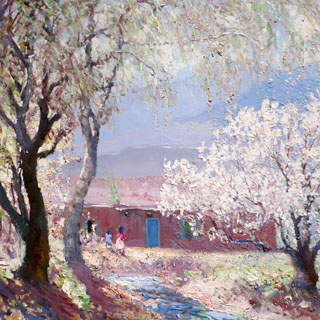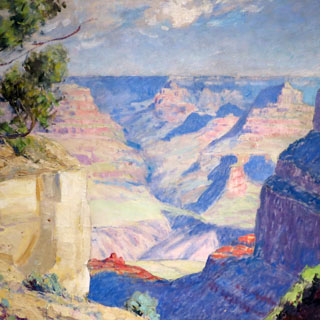 Within a stone's throw is the Georgia O'Keeffe museum, but since this one had quite a few of her works, I didn't go to hers.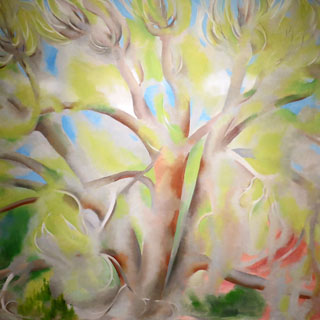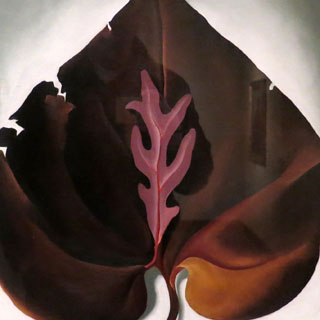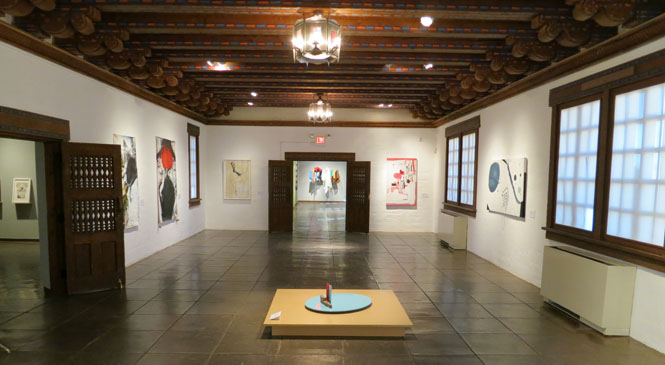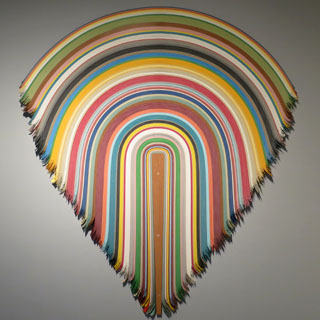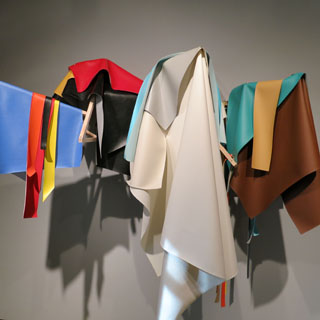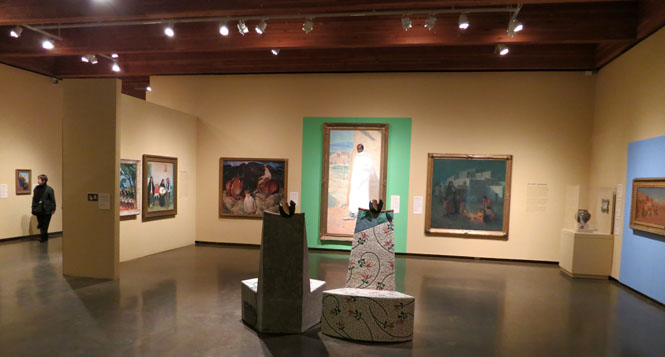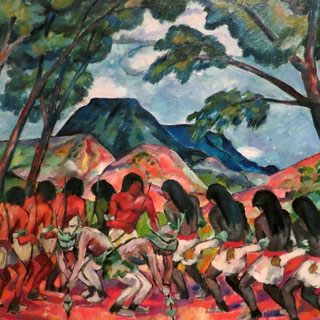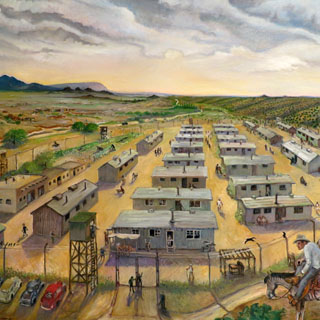 Those double-eyes confuse my brain and make me blink.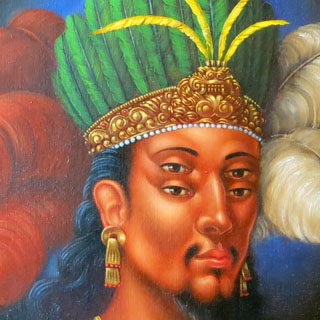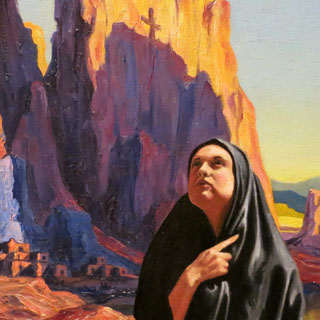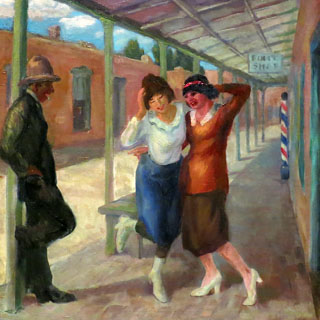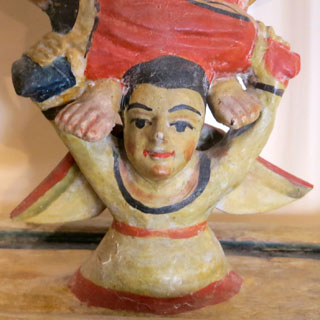 Outside the old palace are street vendors along the sidewalk. They are all facing the plaza. I bought lunch from this man: green chili stew. It was very good.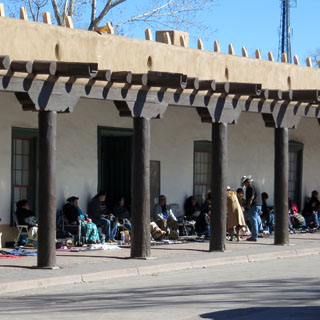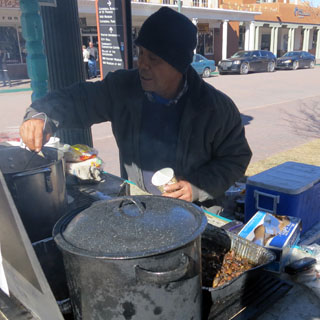 Traveling north and east towards Taos.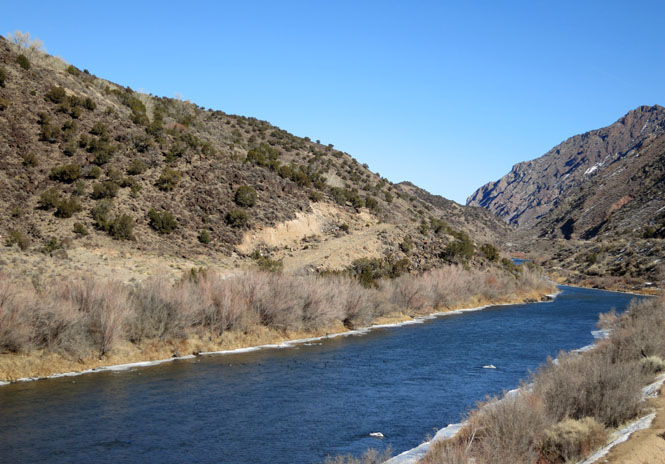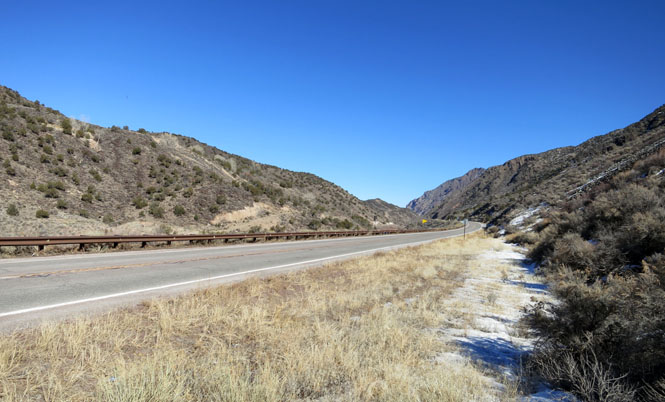 You can just see the edge of the Cimarron Canyon, not far from Taos.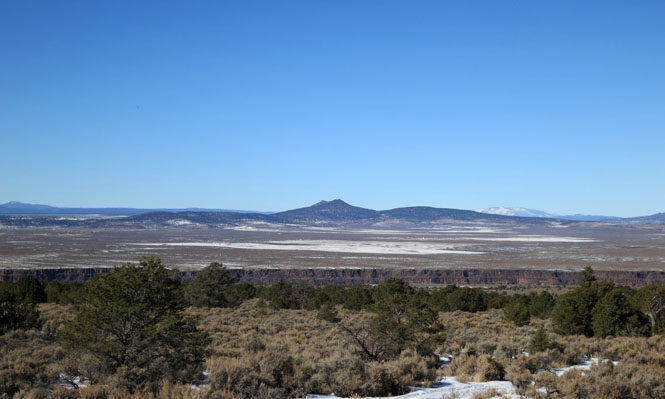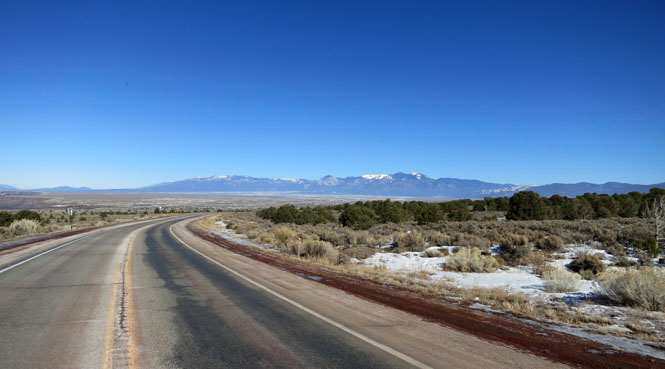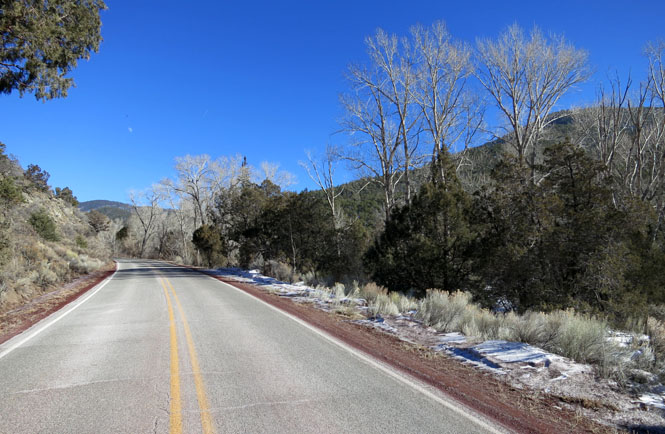 A fair amount of snow on the ground, but nothing to worry about on the road.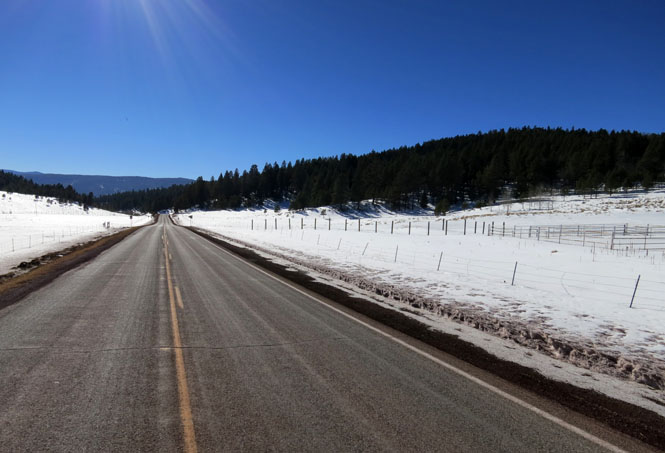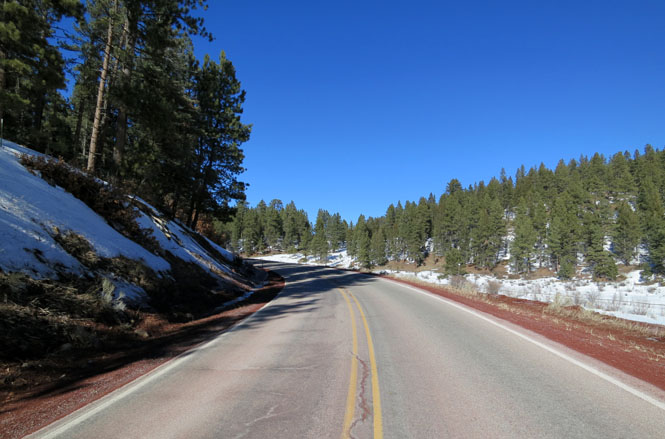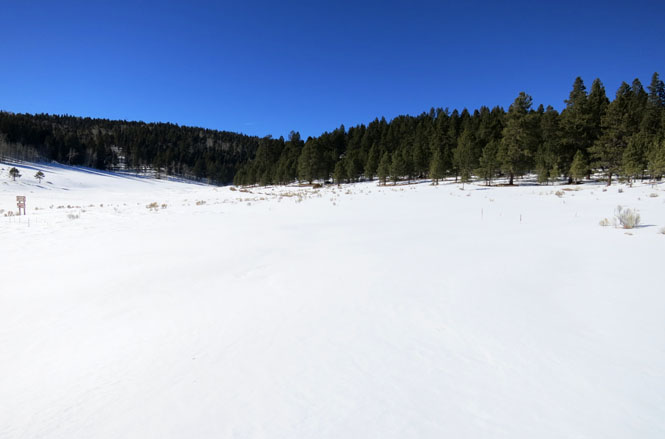 Near Eagle Nest, New Mexico.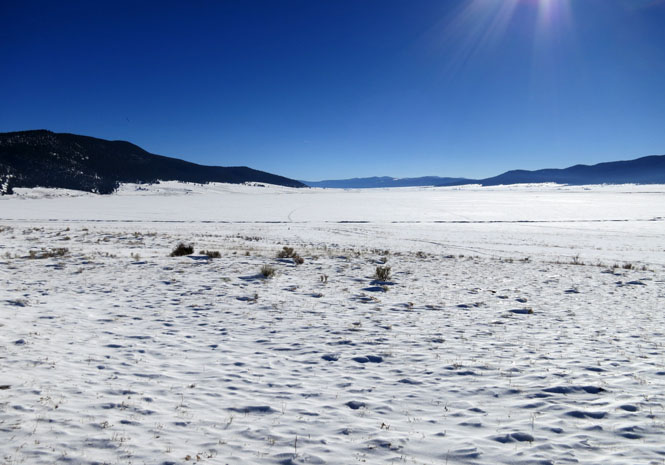 Highway 64. Palisades Sill.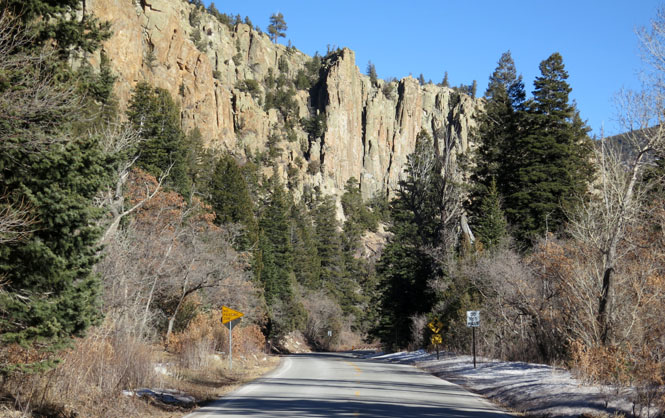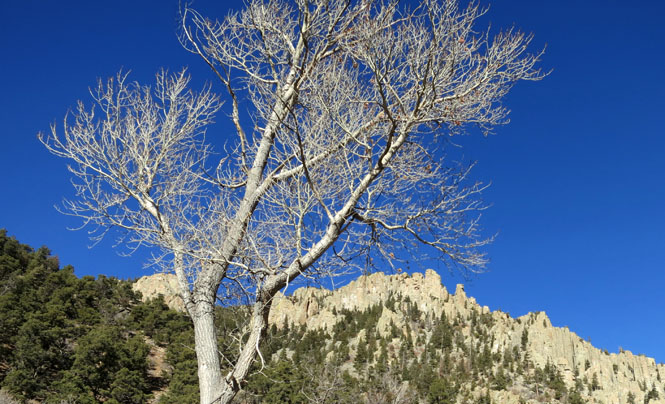 Cimarron, New Mexico.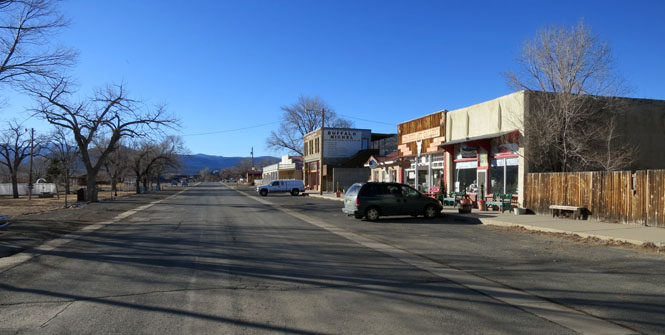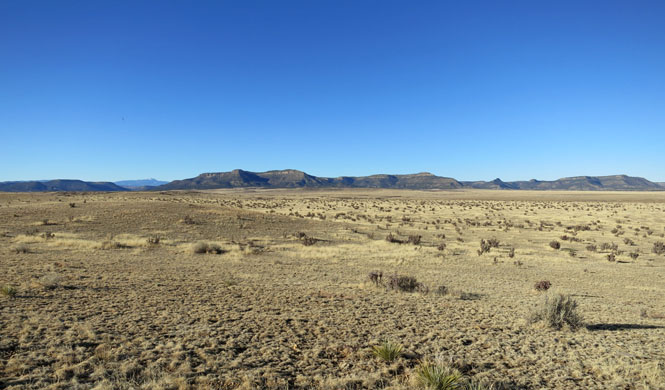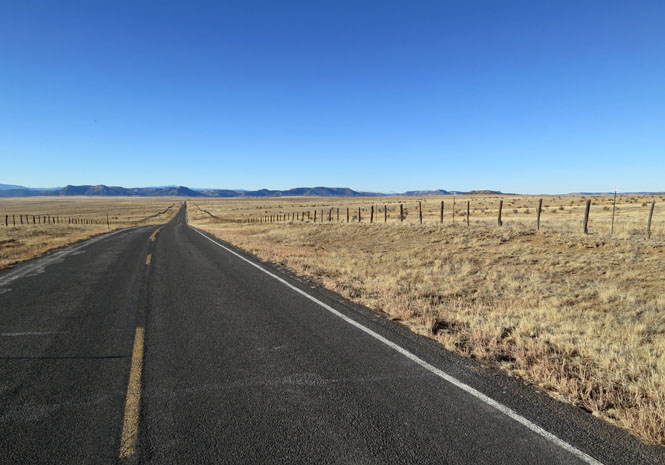 Springer, New Mexico.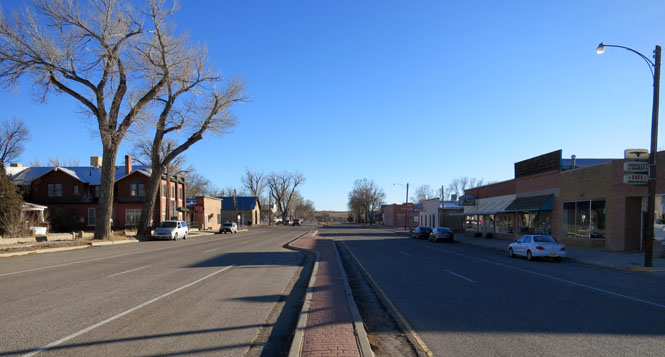 Clayton, New Mexico. I didn't stay at the Eklund (I wish I had), but I did at least have dinner there. Too bad they were not open for breakfast the next morning.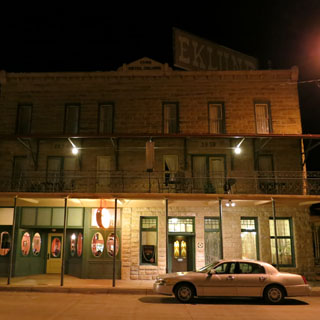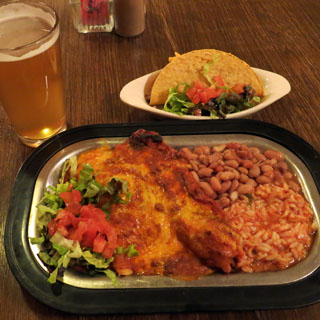 Oklahoma
Boise City, Oklahoma. It was a cold and foggy morning. Not a single cafe in town.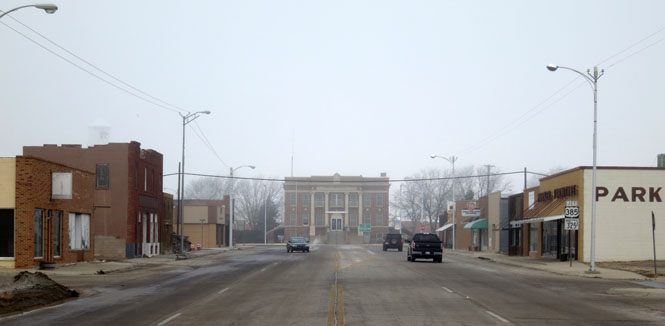 Kansas
Rolla, Kansas.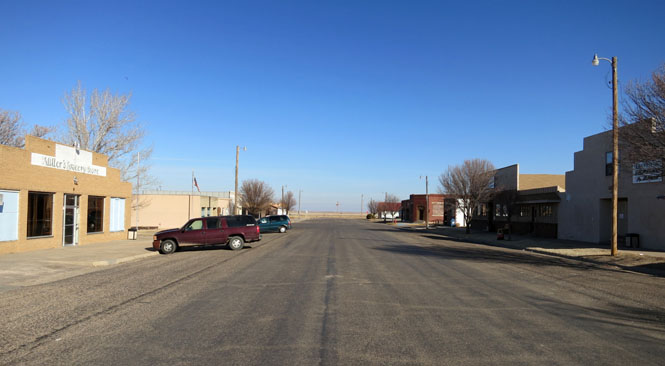 Fowler, Kansas.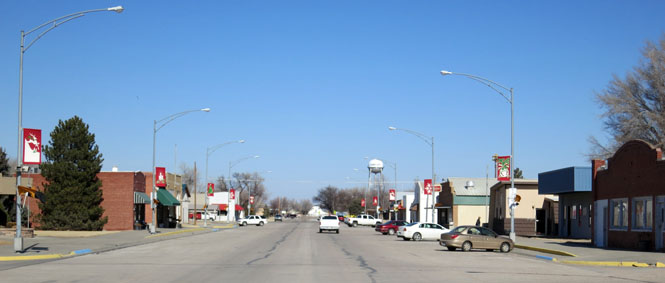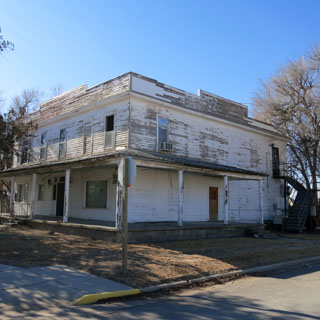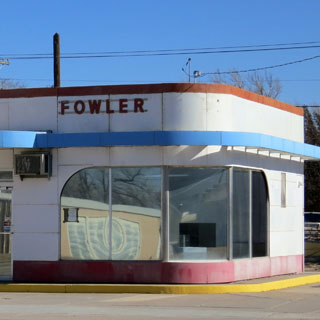 Minneola, Kansas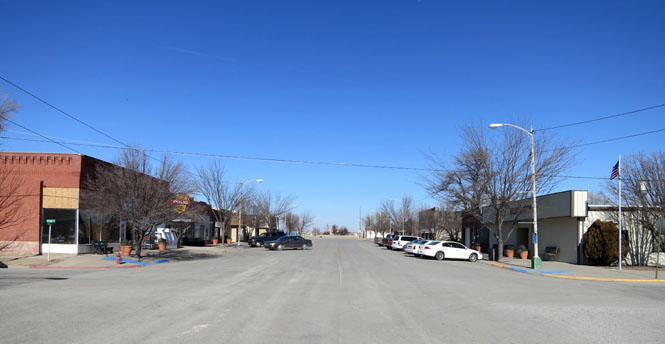 Kingsdown, Kansas.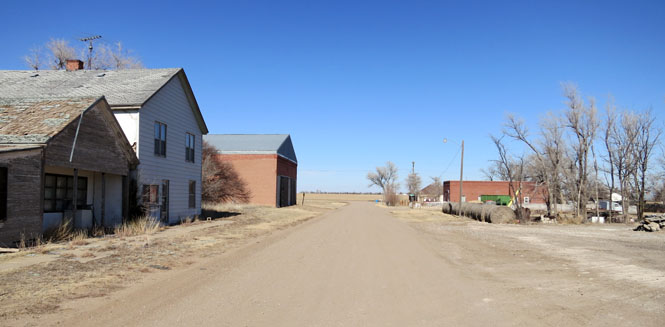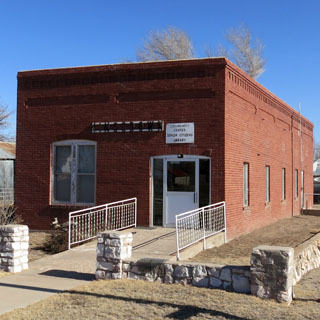 Cullison, Kansas.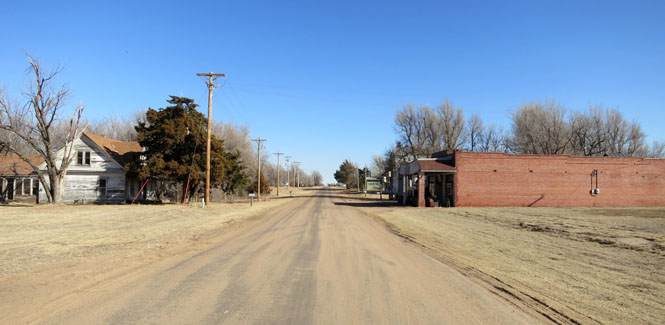 Cunningham, Kansas.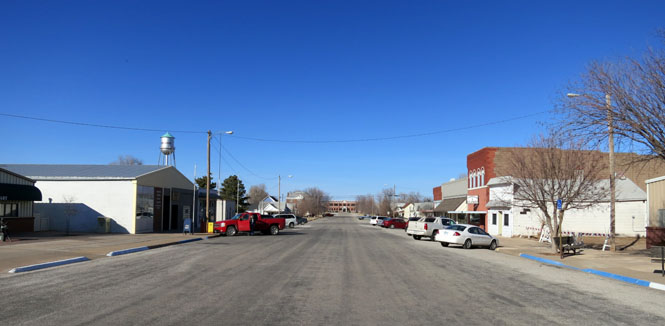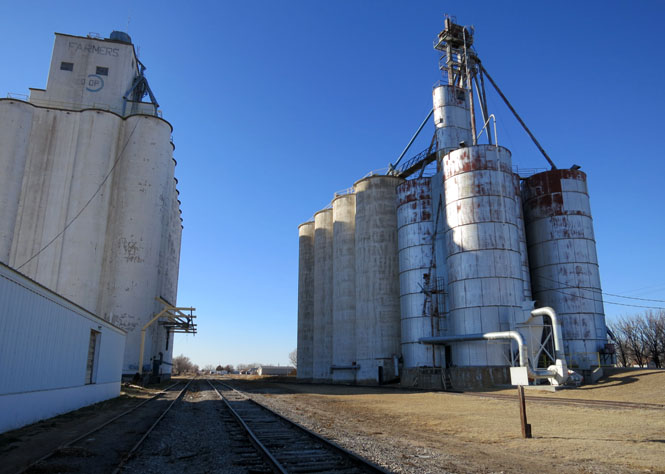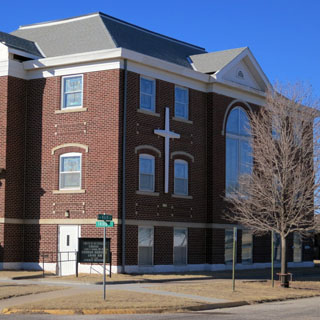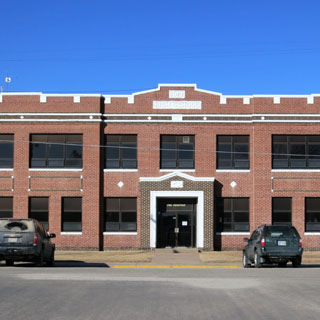 last edit: 1/21/2013