March 31, 2013



The Quivira National Wildlife Refuge is in Kansas, about 20 miles west of Hutchinson.
Kansas
Located in south central Kansas, Quivira NWR lies in the transition zone of eastern and western prairies. In 1955, the Migratory Bird Commission approved the purchase of land to create the Refuge, and by 1998 the last of the Refuge's 22,135 acres had been purchased. The name "Quivira" is of Spanish origin, given to the region by the Spanish explorer, Coronado, who visited the area in 1541. Instead of gold, treasures and the fabled "Seven Cities of Cibola," Coronado instead found fertile grasslands, abundant wildlife, and small agricultural villages.

- US Fish & Wildlife website
None of the roads within the refuge are paved, and the south entrance is mostly packed silt.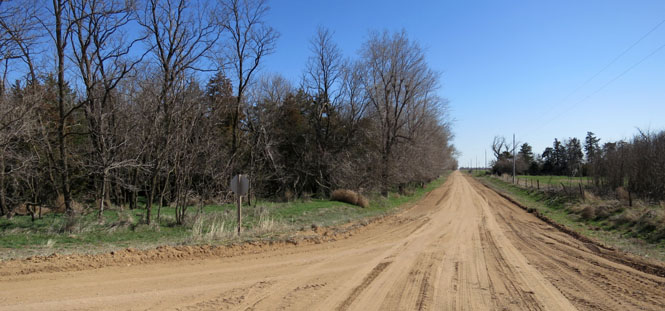 But, within the refuge, the roads are a good, firm gravel-and-dirt mixture that isn't bad at all in dry weather.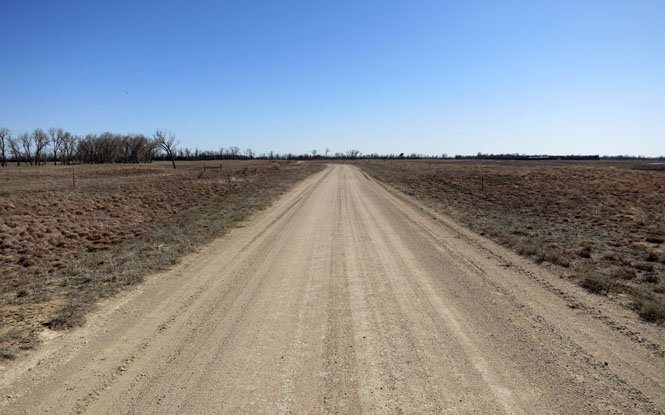 I parked at a picnic area next to "Little Salt Marsh."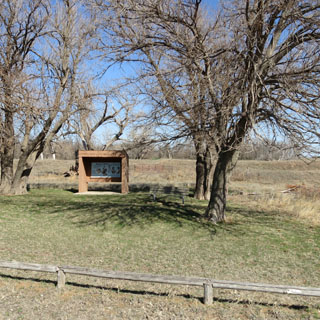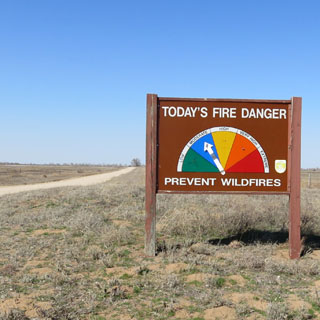 I'd be riding the rest of the way.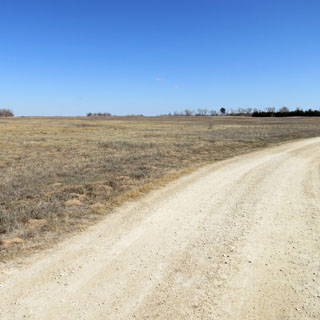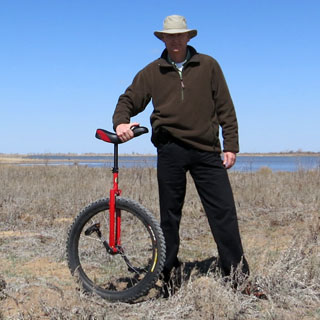 There's a viewing platform at the south end of the marsh. I've no real idea of the best season for watching birds, but I gather it's not now.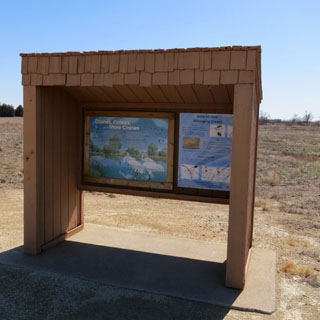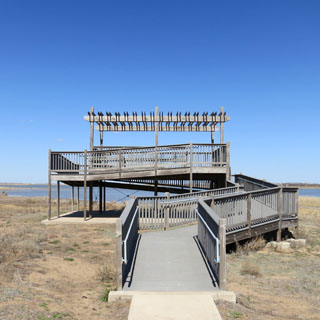 "No Bikes On Trail." I wasn't going to argue the finer points so I parked the bike (sic) at the sign and continued on foot.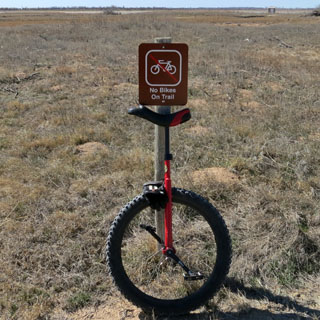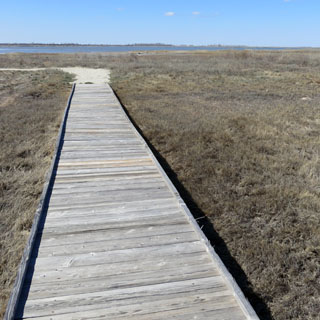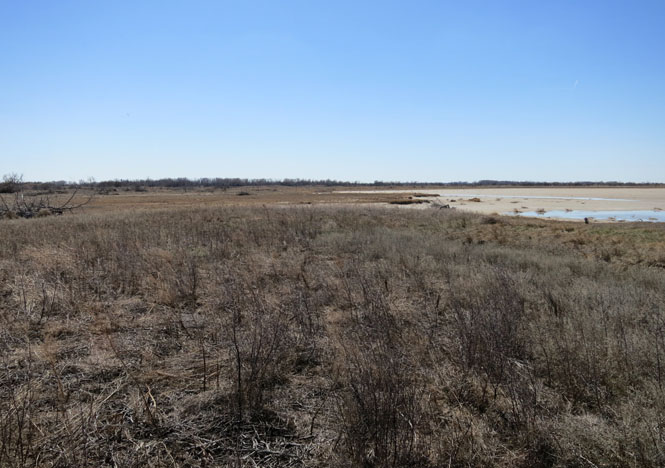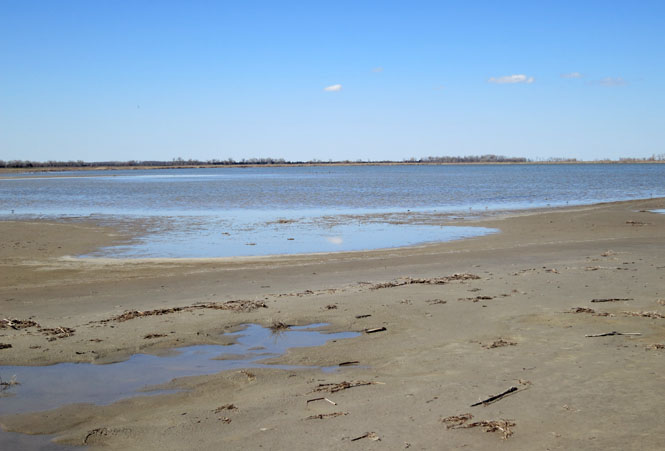 It wouldn't be hard to track the animal.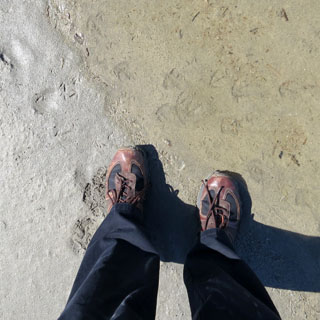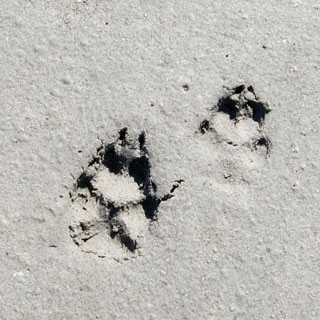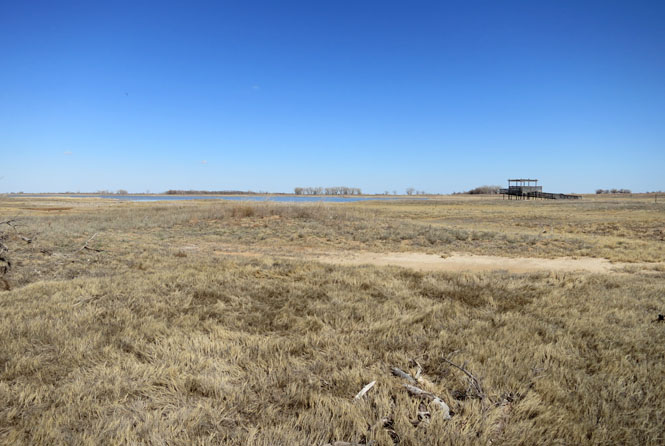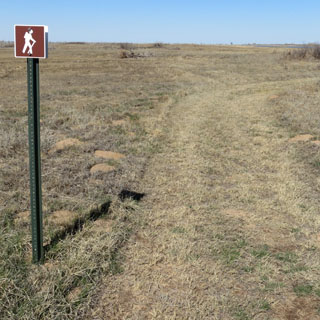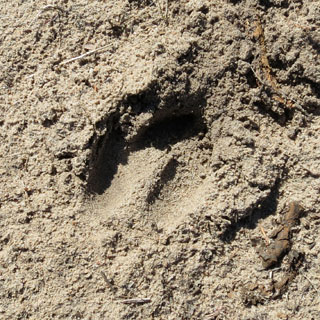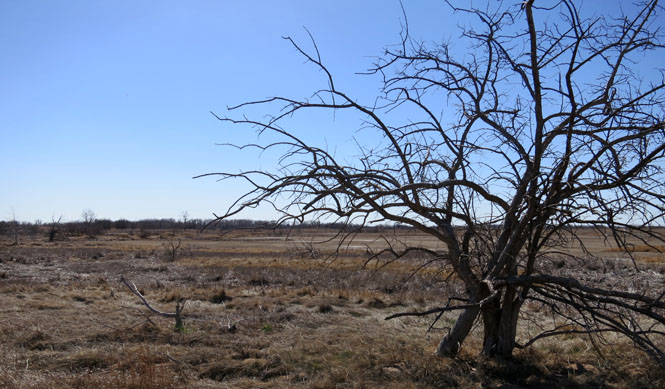 Near the visitor center was this "birdhouse boulevard." It's something of a parade-of-homes for birds.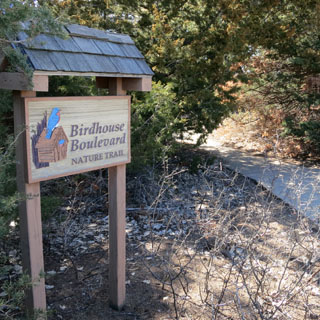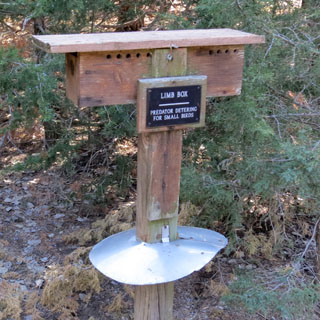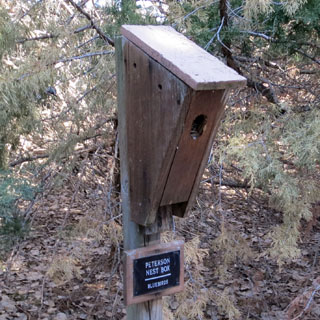 The path is concrete and is easily wheelchair accessible.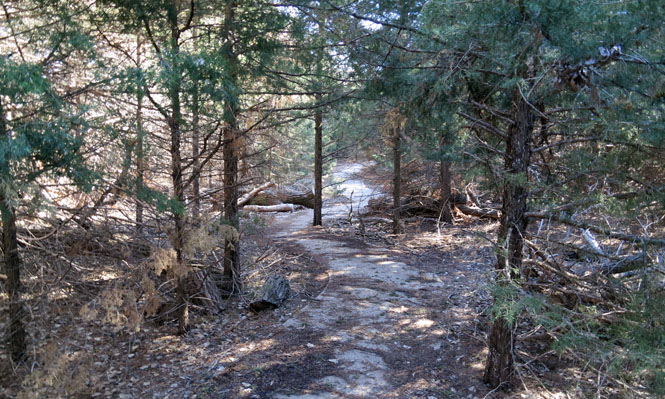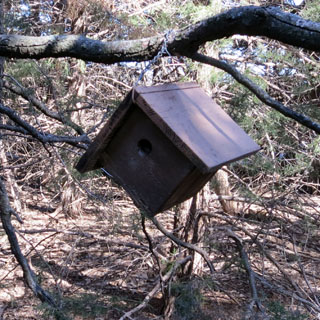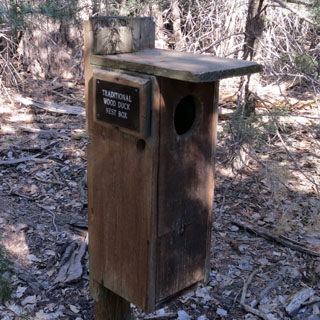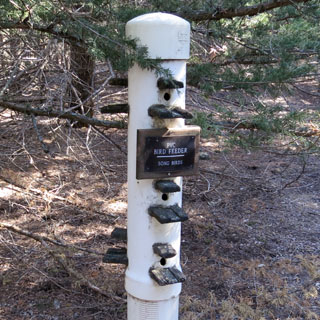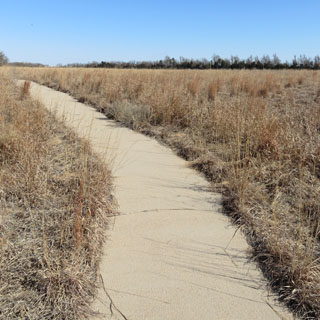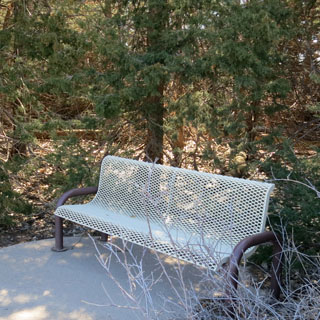 last edit: 3/31/2013