May 10, 2014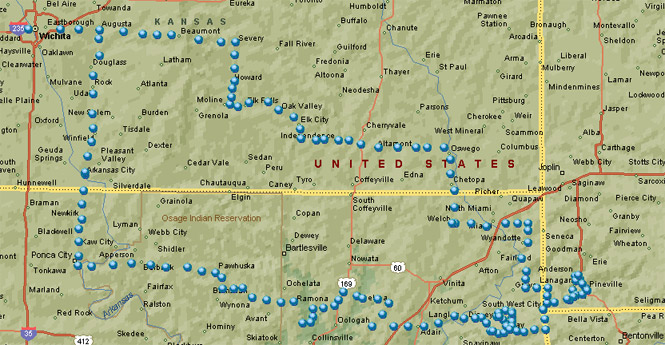 For a number of years, Luap and LaSandra have hosted a Guzzi get-together in Anderson, Missouri. Luap runs a Moto Guzzi Internet forum.
Missouri
Along the Elk River. The Elk is a popular canoeing river in southwest Missouri and in places the river was pretty crowded.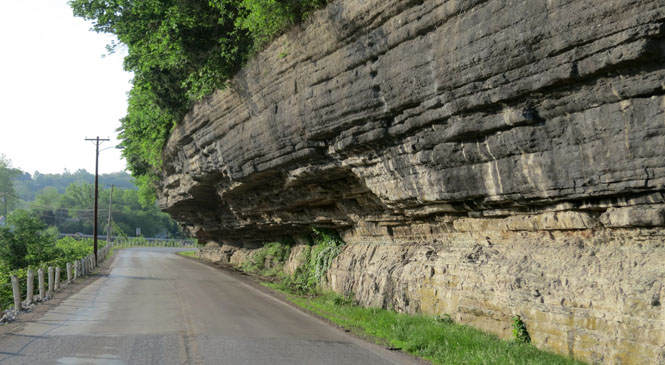 Indian Creek (which flows into Elk River) is just outside the small town of Anderson.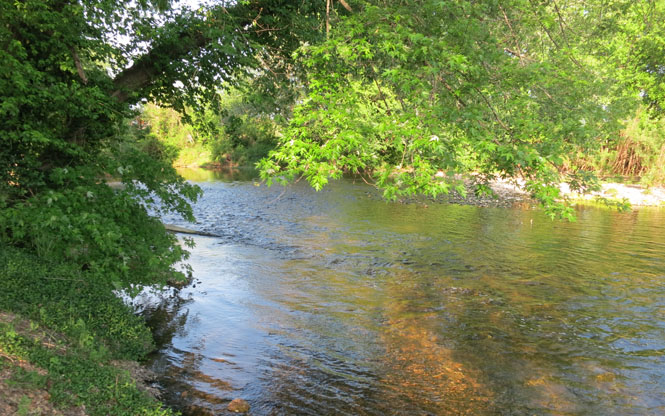 I've been to the event a few times, but have never stayed overnight. This time, I would.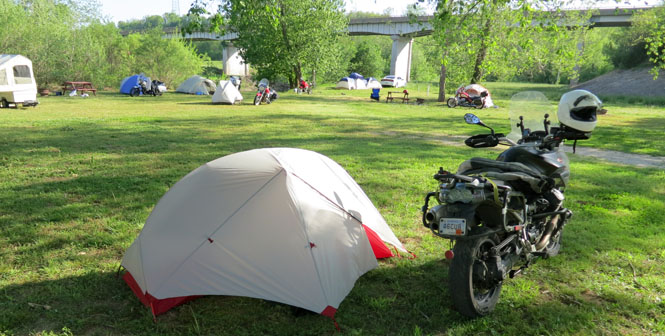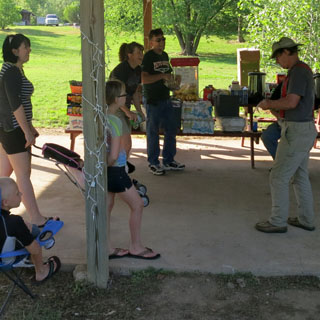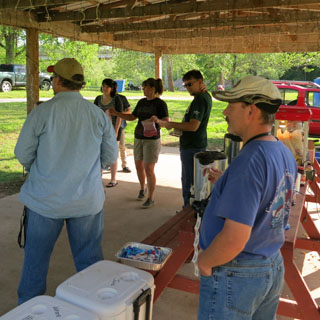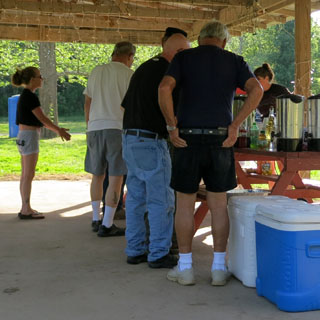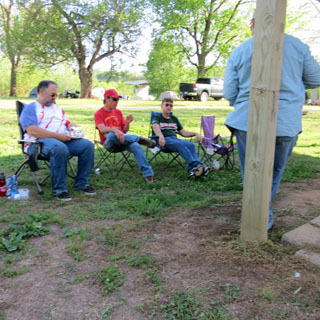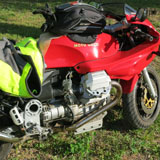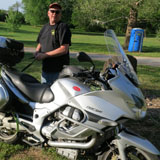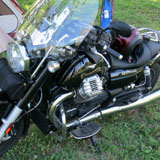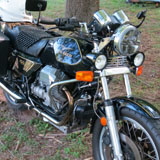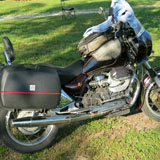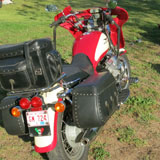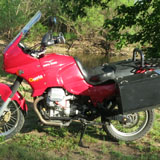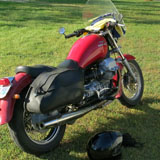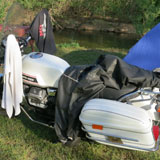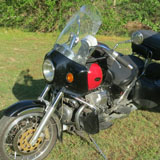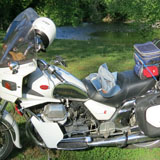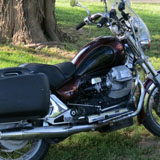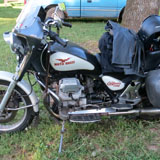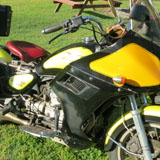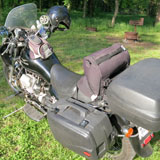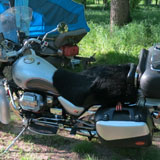 Oklahoma
If you were to run too fast on this Oklahoma country road, you would be airborne at this point.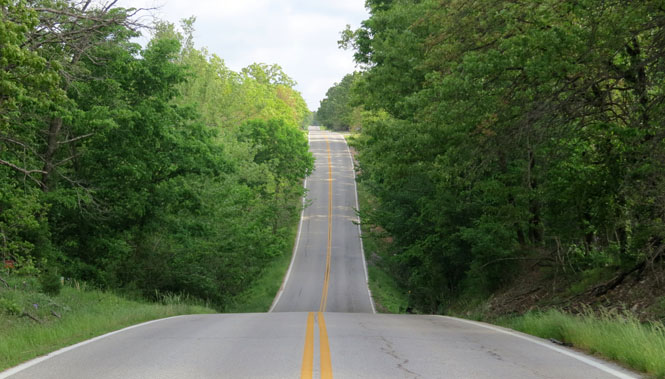 Chelsea, Oklahoma is on old route 66, but doesn't see much traffic.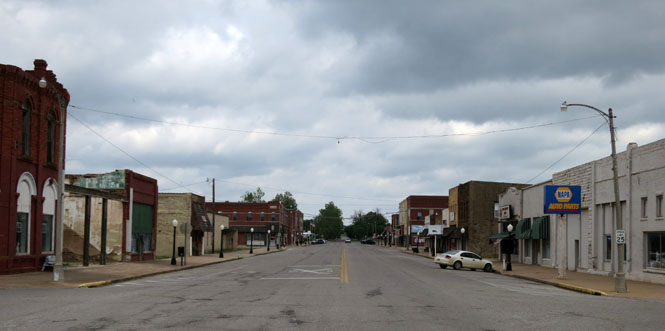 Talala, Oklahoma still has all its streets, but the buildings are mostly gone.
This part of Oklahoma has lots of nice paved county roads that won't be on your map. There's no telling where you might end up. It seems on this trip that I often ended up not far from where I started.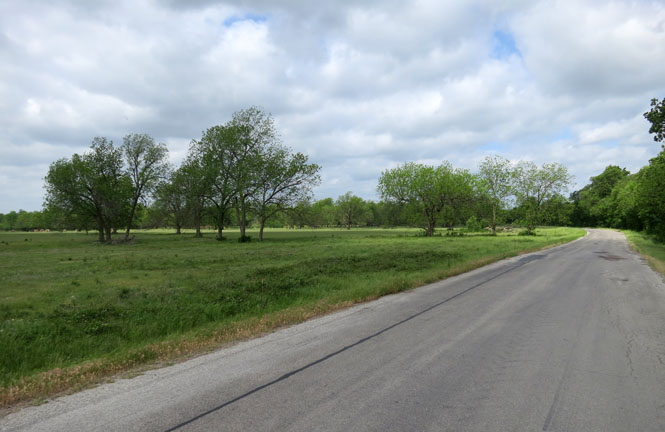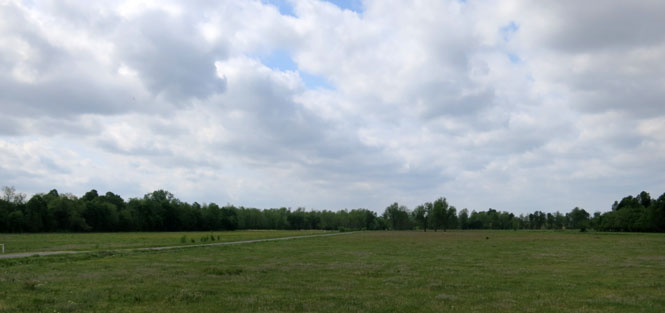 Vera, Oklahoma also has more streets than buildings.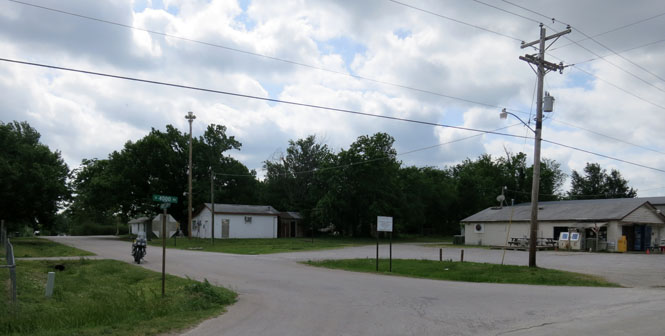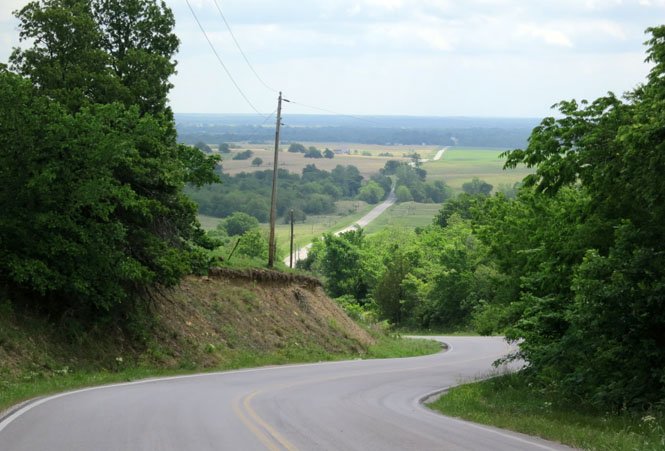 last edit: 5/12/2014