June, 2014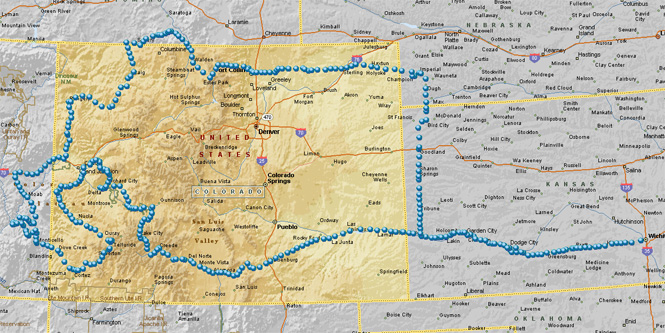 When people think of Colorado, as likely as not what they have in mind are the big dramatic parts in the middle of the state: Denver, Aspen, Vail, Pike's Peak. This trip isn't to that part.
Instead, this is a survey of the borderland regions of Colorado. I won't be too particular about the definition, but if you're within a short drive to one of the four state lines, that's good enough.
Colorado
I've been on Colorado-10 between La Junta and Walsenburg quite a few times, and I doubt that the total number of cars I've seen is much more than a dozen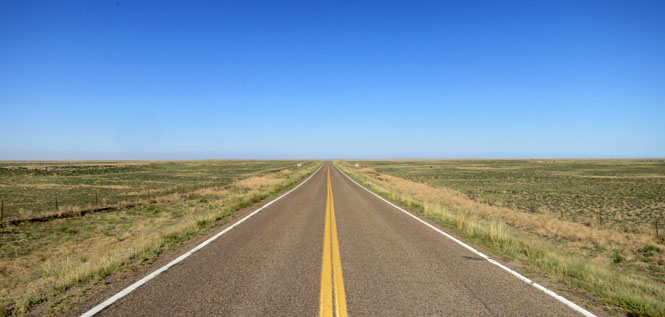 These little mesas tell you you're getting closer to the Rocky Mountains. Not much is grown here, and you won't even see much grazing.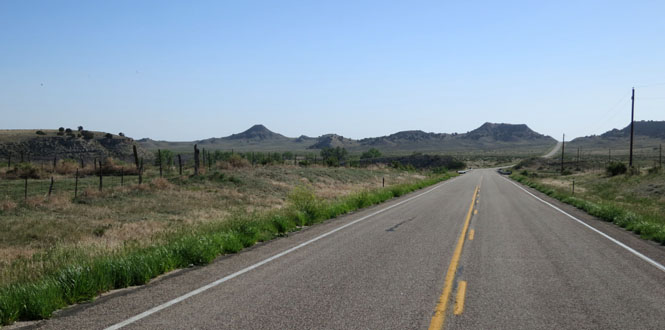 Walsenburg, Colorado.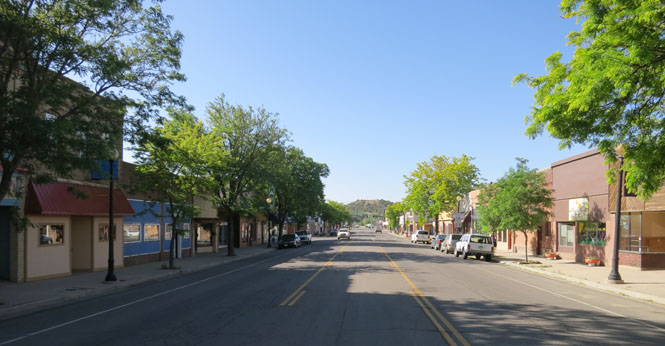 Now on US-160 towards La Veta Pass.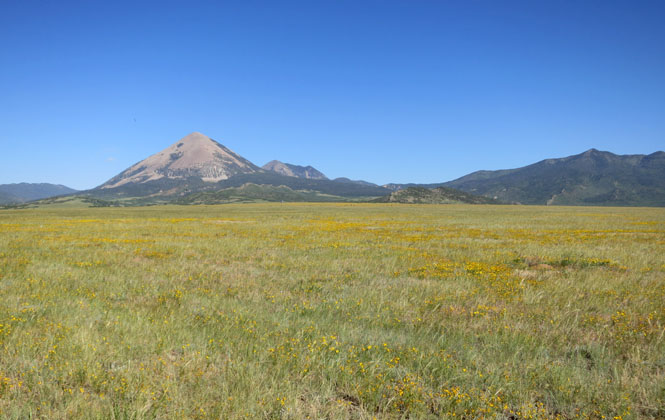 The San Luis Valley is as flat as you could want. That's Blanca Peak in the distance. Off to the left you can just barely see Great Sand Dunes.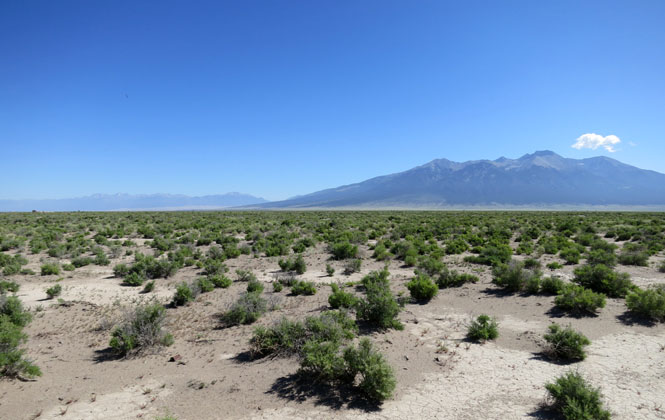 Alamosa, Colorado.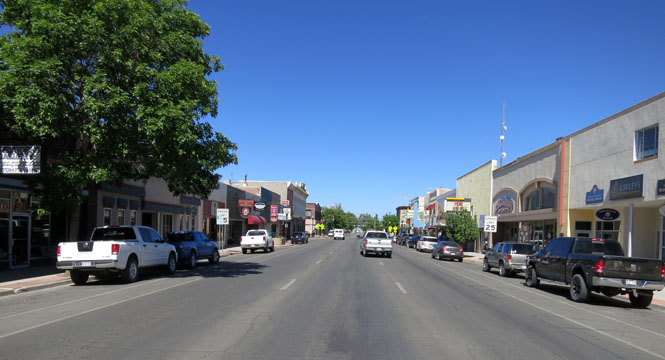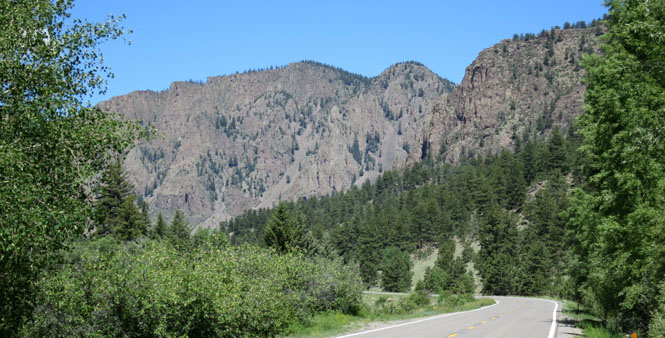 The Rio Grande River starts in these hills.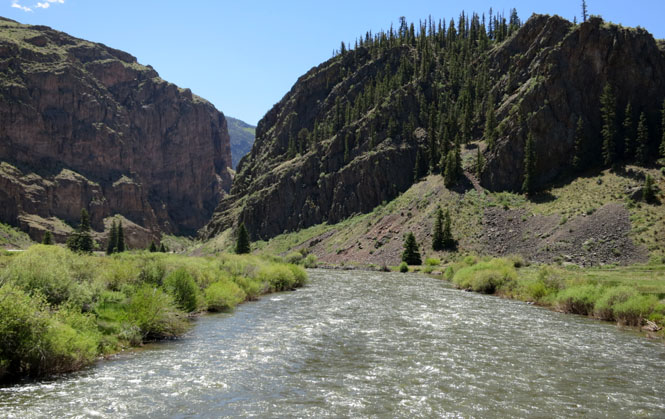 Creede, Colorado.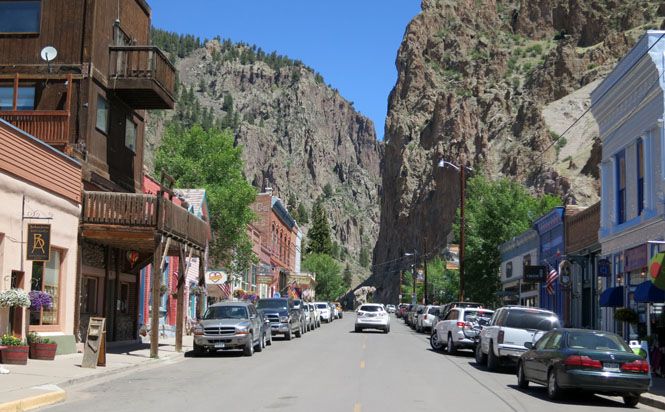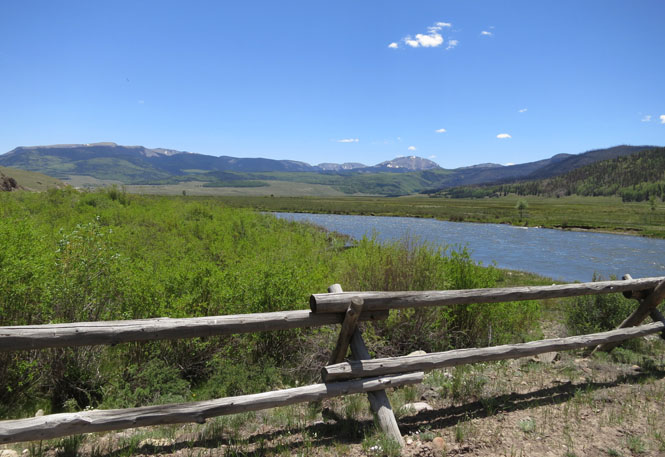 Riding over Spring Creek Pass and then Slumgullion Summit.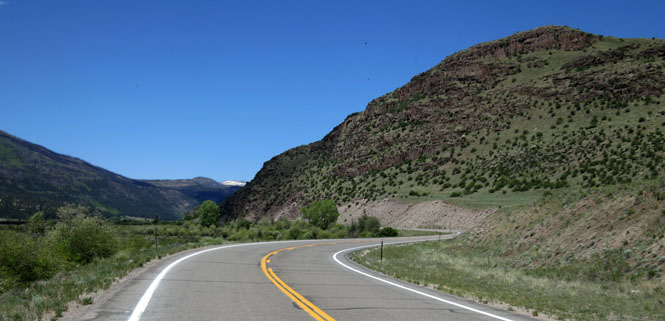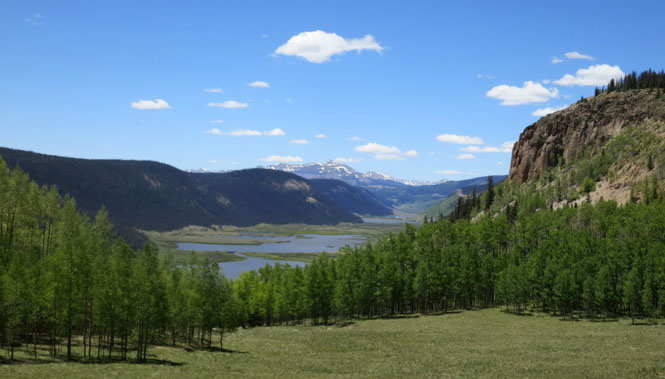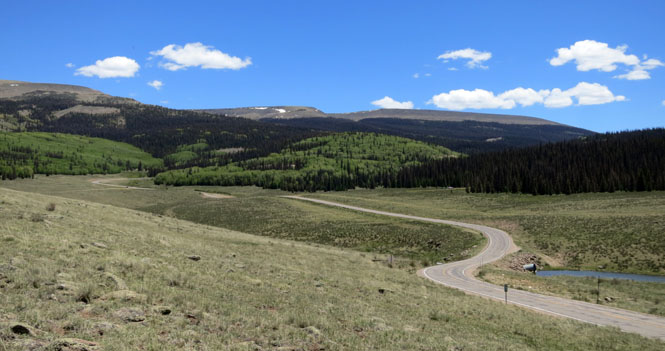 Redcloud Peak is at 14,043 feet.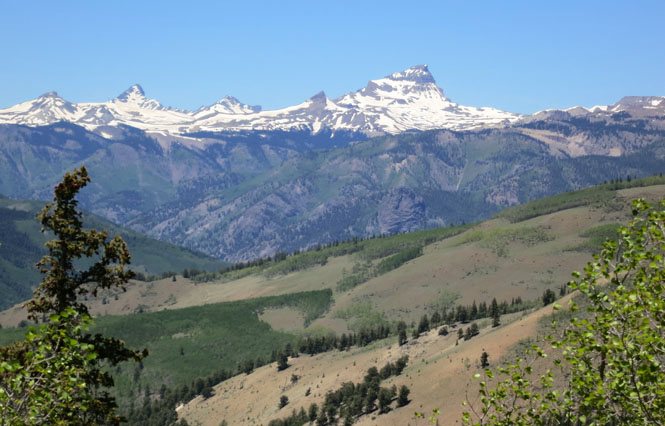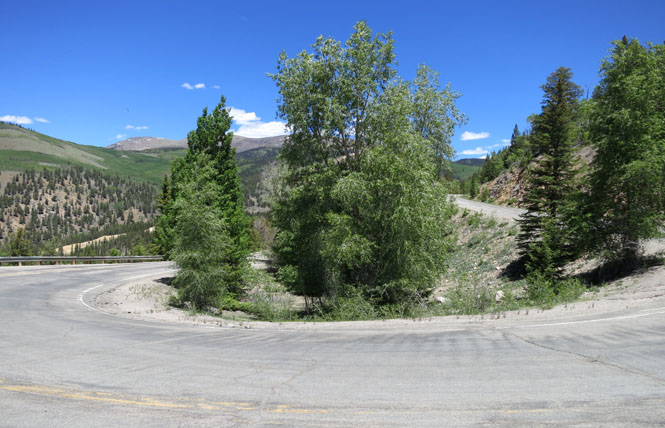 A large chunk of the mountain has sloughed off (giving the name to the pass).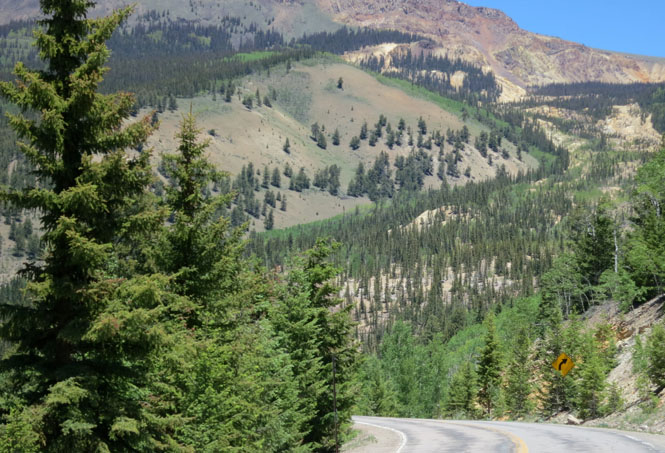 Lake San Cristobal.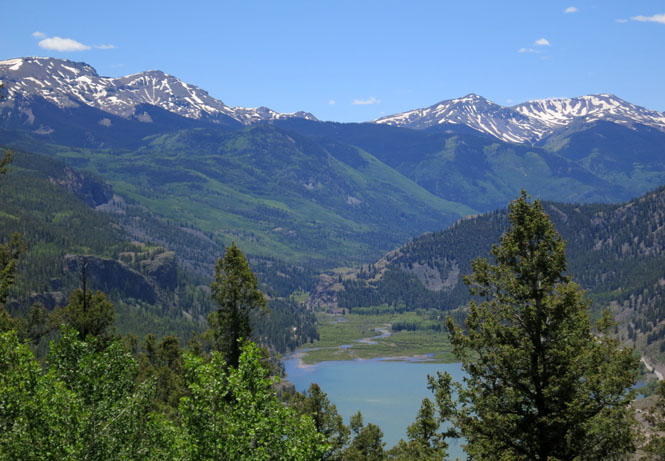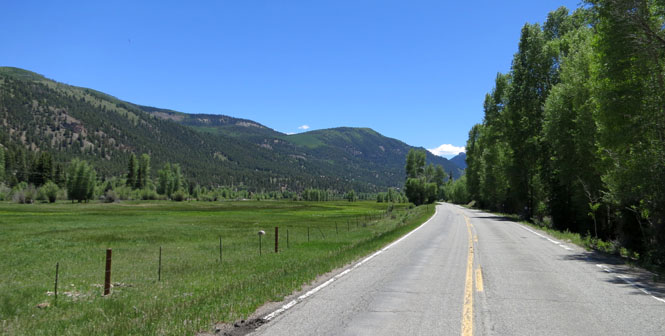 Following Lake Fork of the Gunnison River.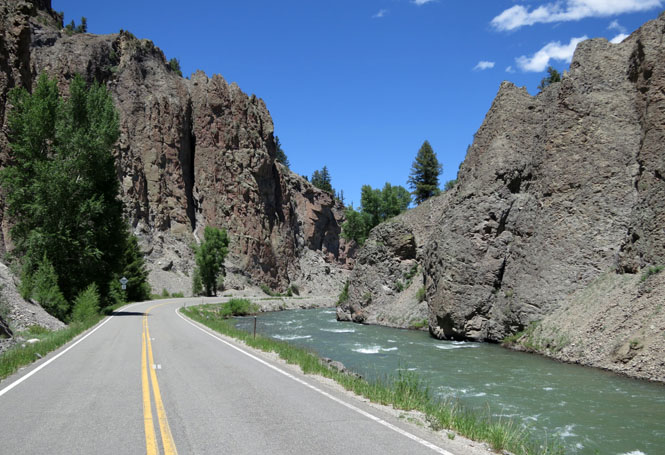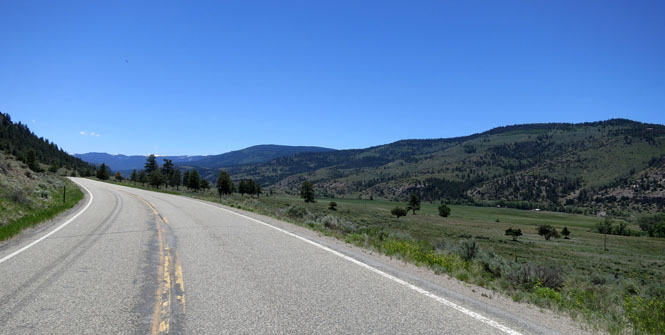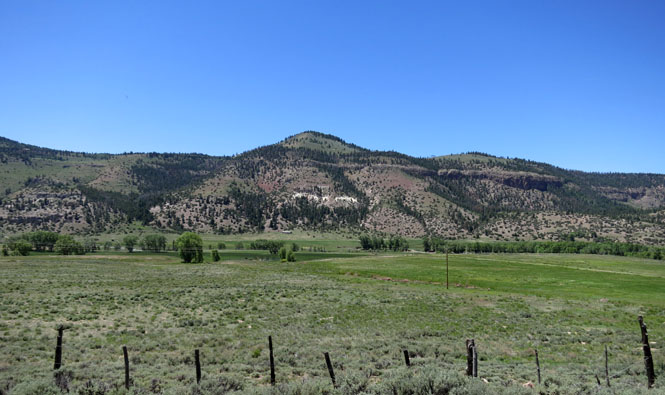 Uncompahgre Peak is at 14,309 feet.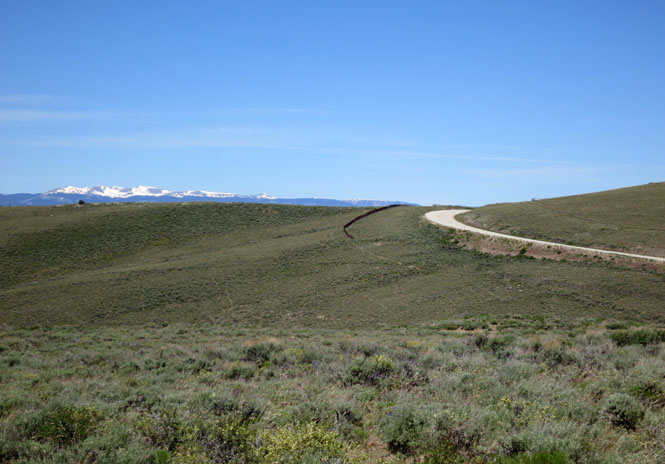 Blue Mesa Reservoir.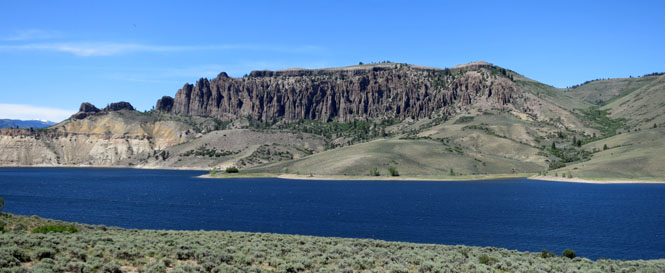 Black Canyon (Gunnison River). I'll be riding along the north rim of the canyon on CO-92. Much-less-curvy US-50 follows the south rim.
Quite frankly, this canyon isn't as dramatic as it once was (before two dams filled it).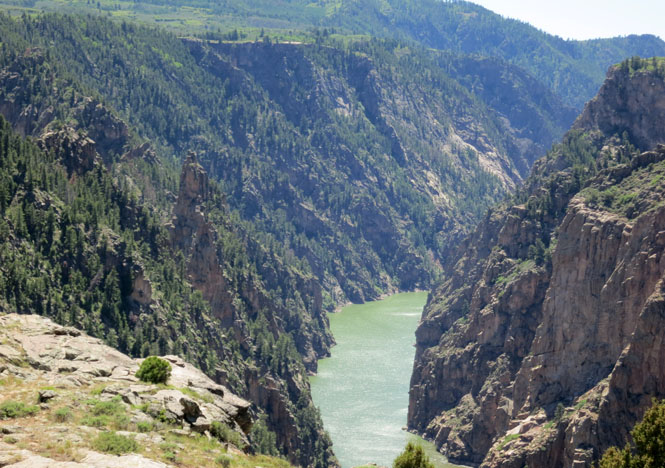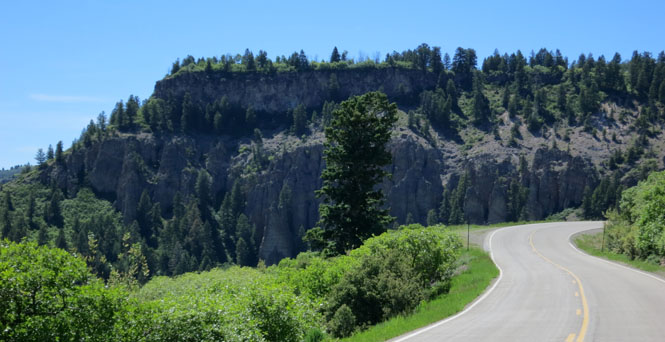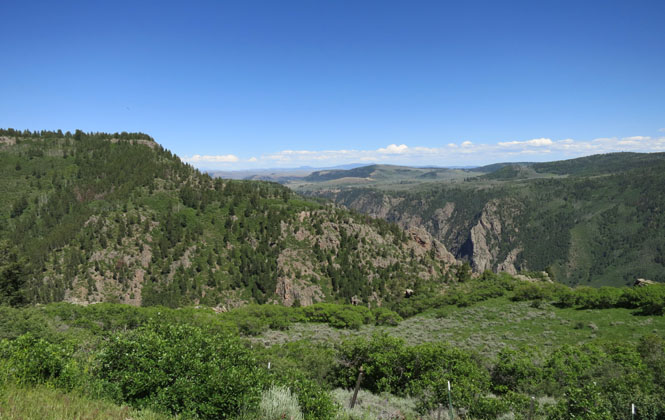 Crawford, Colorado.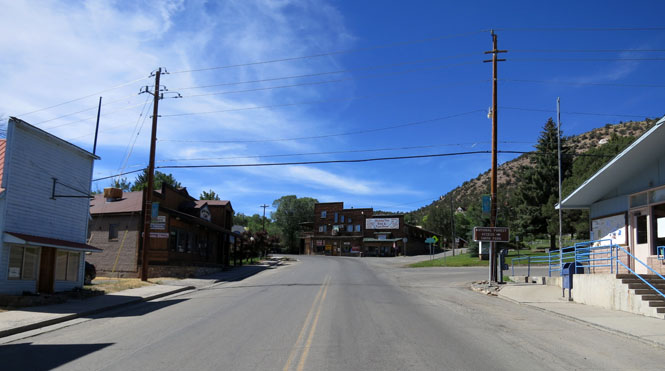 Hotchiss, Colorado.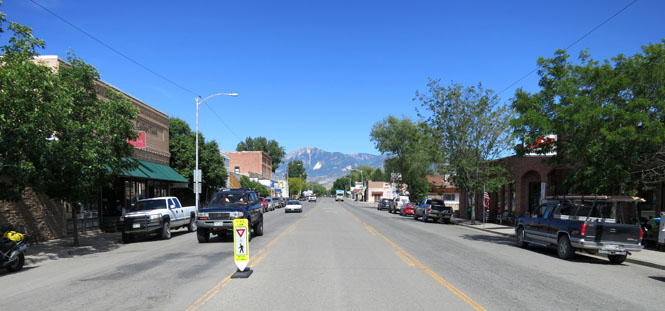 I started on this ride thinking I had enough tire life remaining. I didn't.
Riding north out of Delta I saw this Yamaha dealership and gave it a shot. I was in luck. They were sending out a new Yamaha Ténéré(similar in size and usage to a Guzzi Stelvio) the next day to a customer that preferred a more knobby and aggressive tire for off-road riding. That exchange left them an orphaned Metzler Tourance tire that was exactly the size and type I needed to replace my worn Michelin. A short time later I was on my way with fresh rubber on the rear.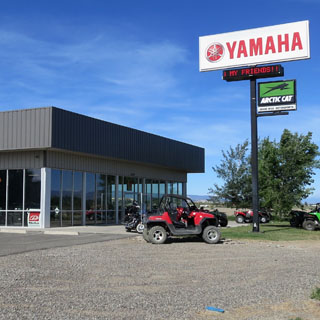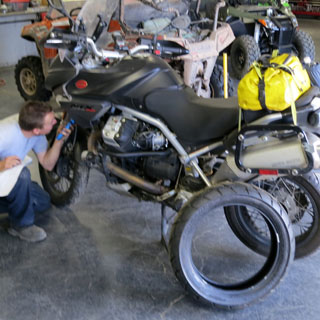 I'm always on the lookout for a dog-in-truck to add to the collection.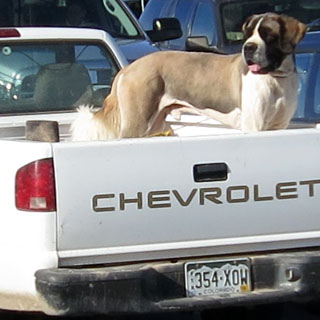 Delta, Colorado.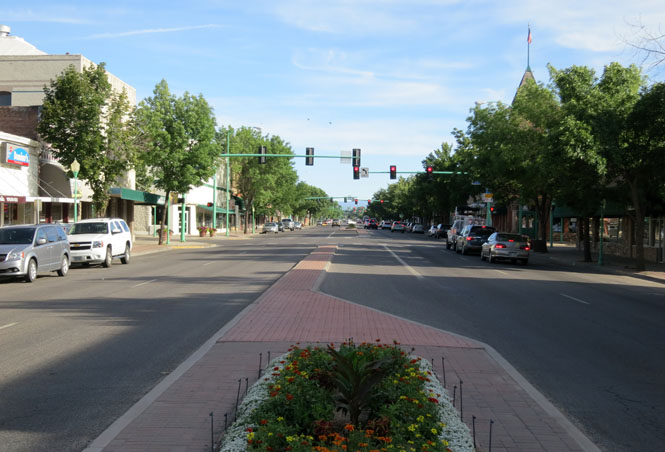 Whatever size hat you'd like, Davis Clothing Company will probably have it for you.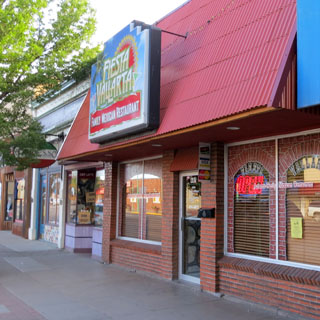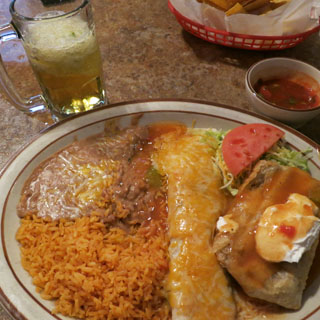 Sugar beets were once commonly grown in this part of Colorado. That's all gone, now. All that's left to show are these four silos that were used to store sugar while waiting for the sugar commodity price to go up. I guess it never did. I don't suppose there's anything in there today.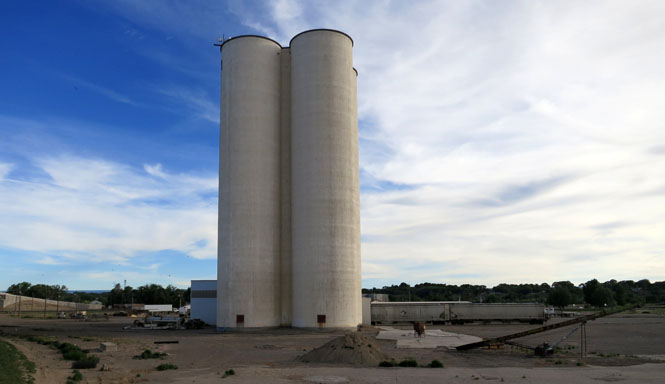 Grand Mesa east of Grand Junction is an area that I've long wanted to see. It's considerably higher than the surrounding land so the climate is much cooler and it's covered in forest.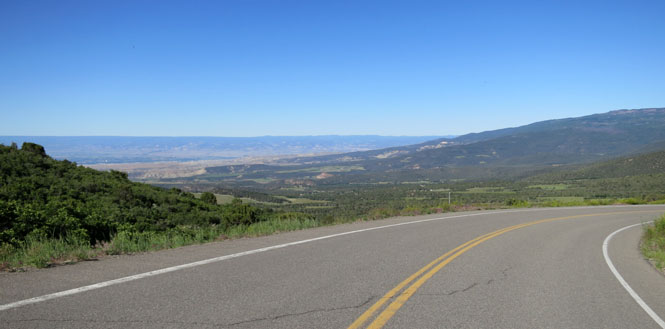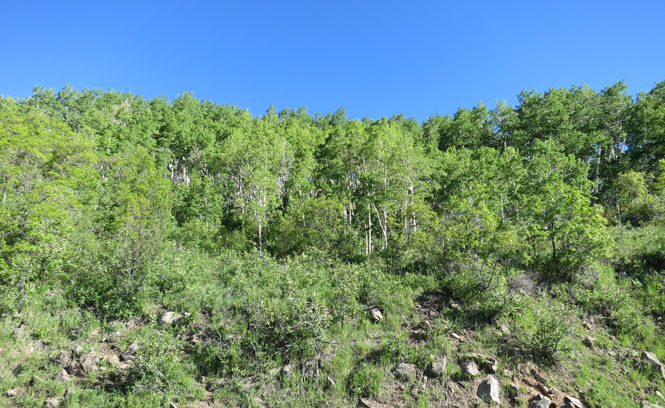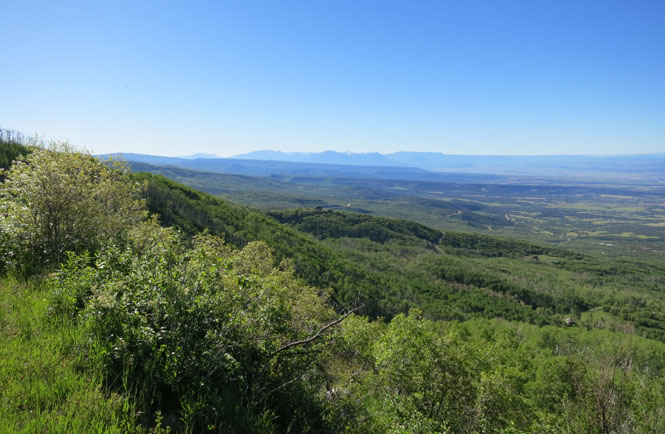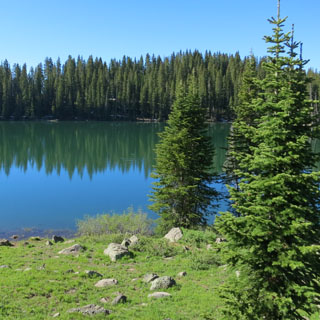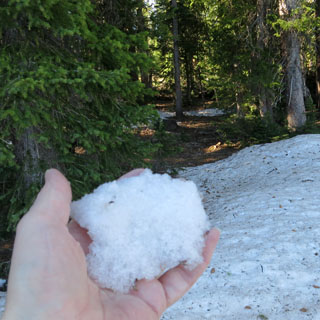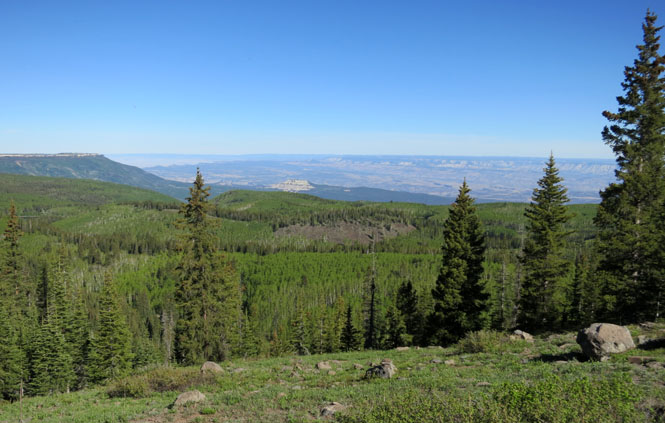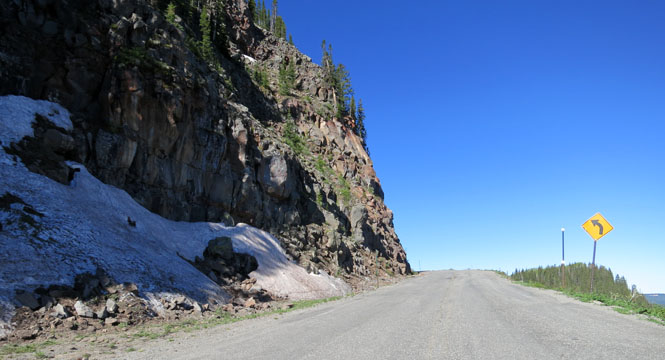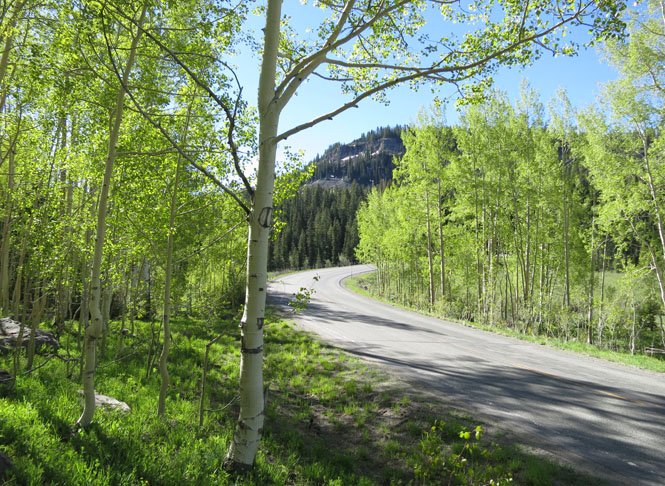 Mesa, Colorado is on the north side of Grand Mesa, well down from the top.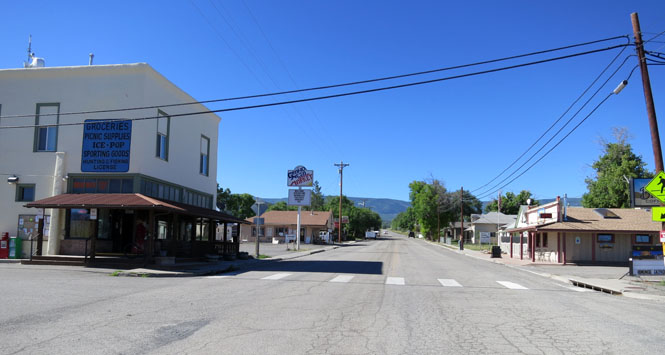 Following Mesa Creek to the Colorado River.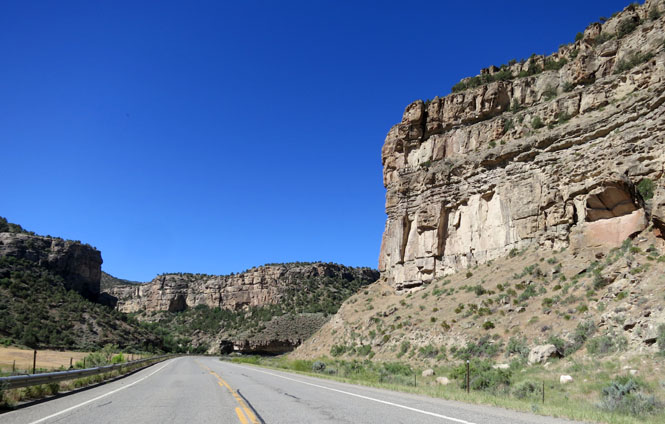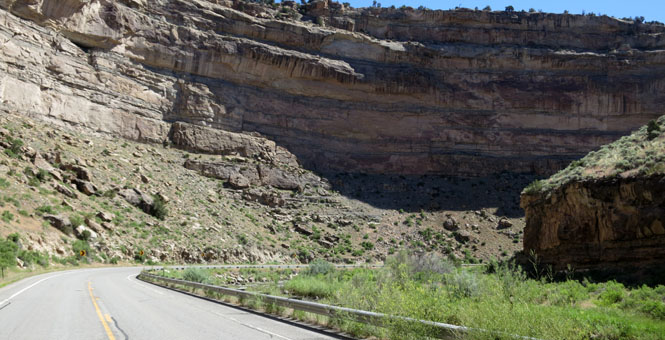 Just south of Grand Junction is the turnoff to take CO-141 to the small town of Gateway. At one time, the road supported mining activity, but that's finished.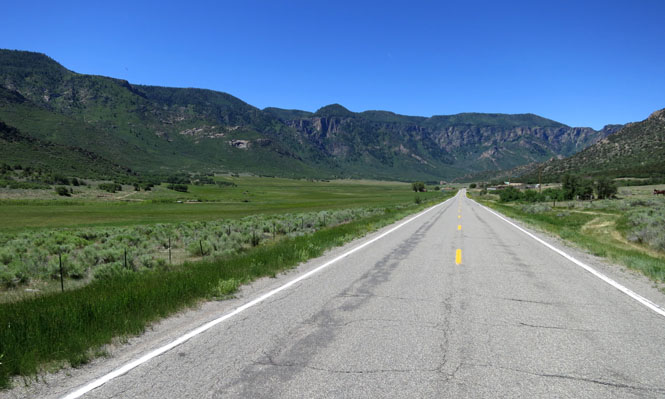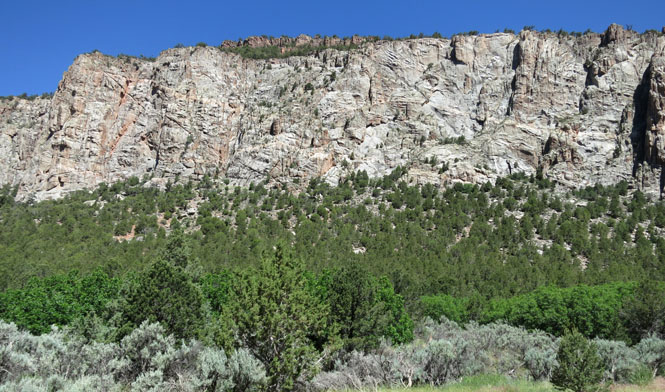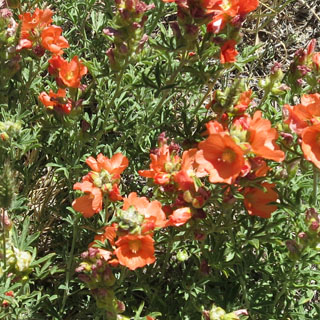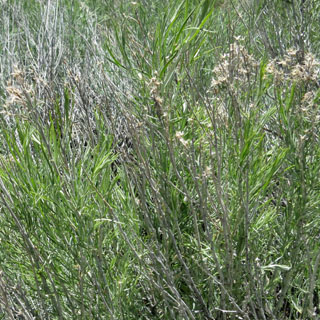 To the left of the corral you can see what remains of a stone ranch house (built before the first world war).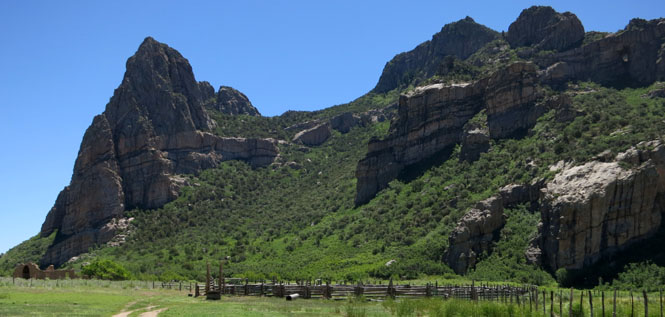 Gateway, Colorado.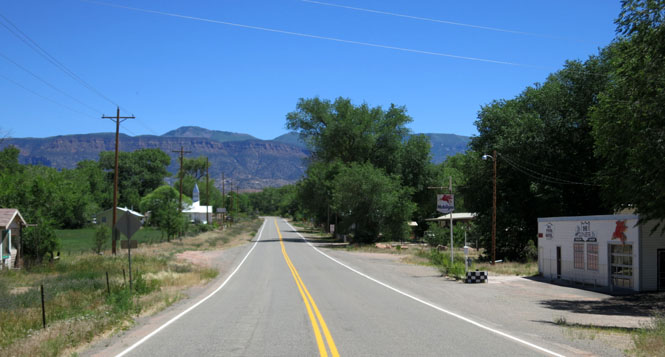 Goodness; what's this? Several years ago I rode through this area and except for the near-empty town of Gateway there wasn't much of anything else. But, now, there's a large resort, including an amazing and totally unexpected car museum and a terrific restaurant.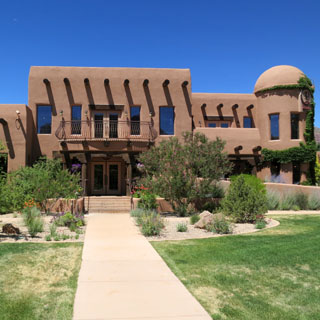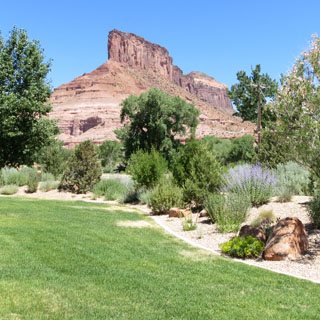 The centerpiece of this remarkable museum is this 1954 Oldsmobile F-88 concept car. It was bought at auction in 2005 for $3.25 million. And, here it is, along an obscure road in western Colorado. It's gorgeous.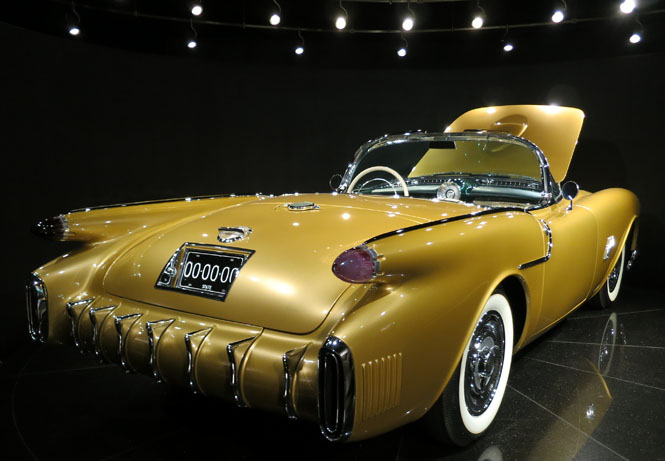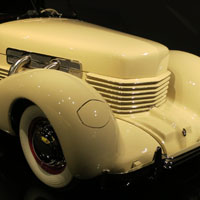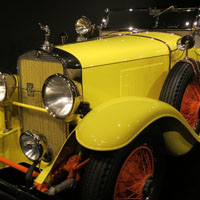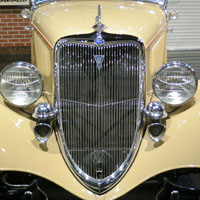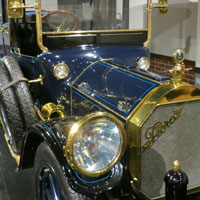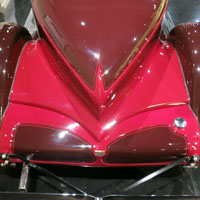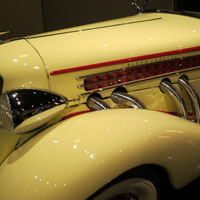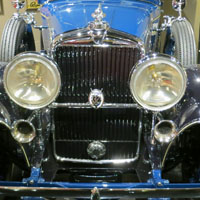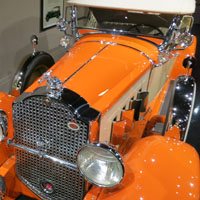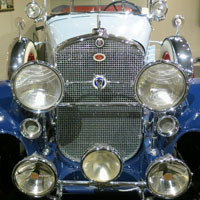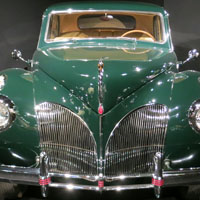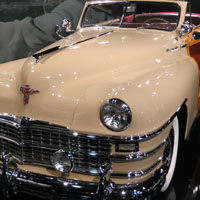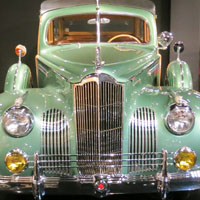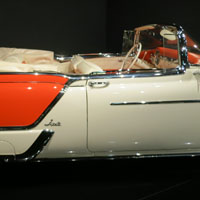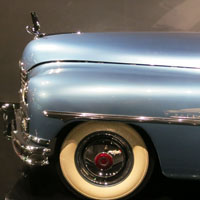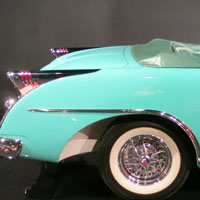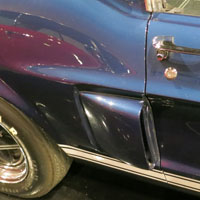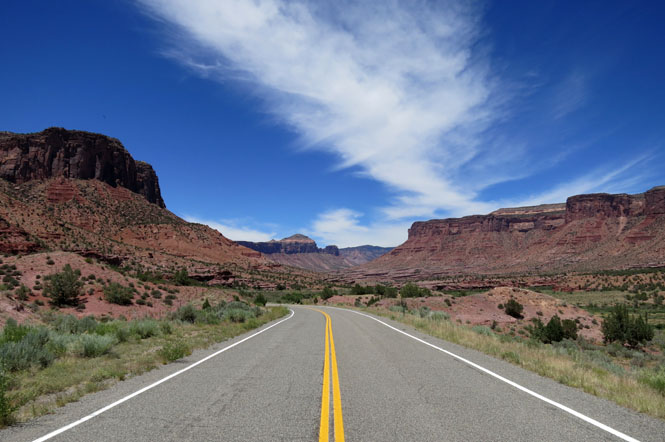 Following the Dolores River Canyon. You wonder if there can be room enough for both the river and the road.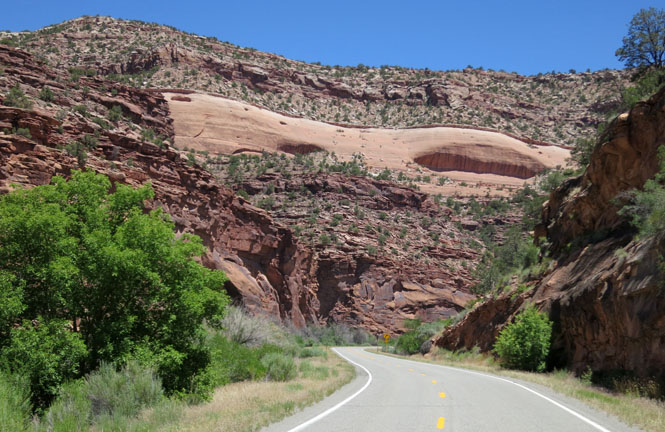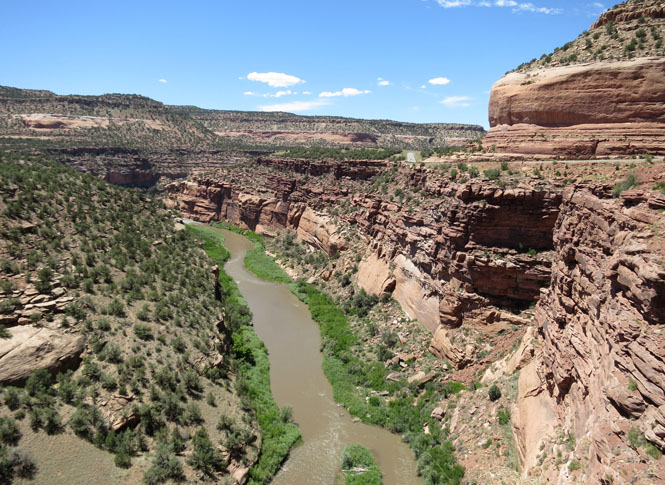 Naturita, Colorado. I stopped here long enough to have a root beer float.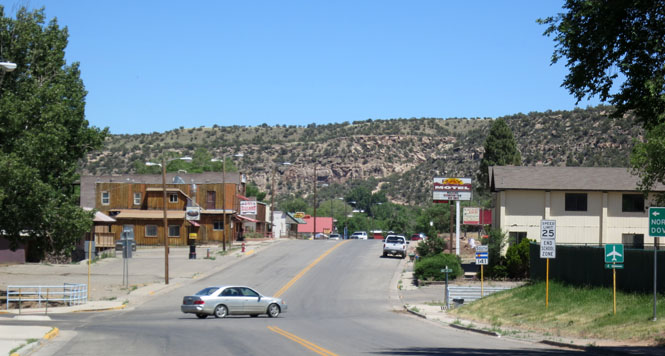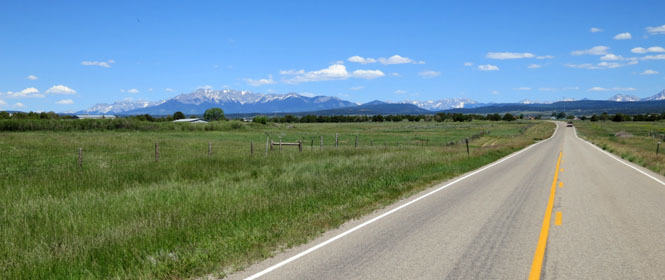 Telluride, Colorado. We're looking at part of the San Juan Mountain Range. There happened to be a large blue-grass festival in Telluride and the place looked to be packed with no parking available. I didn't really need to be there, so I didn't try.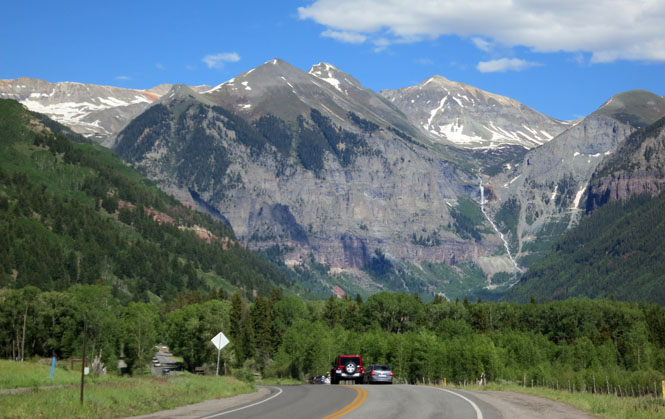 A nice herd of Elk.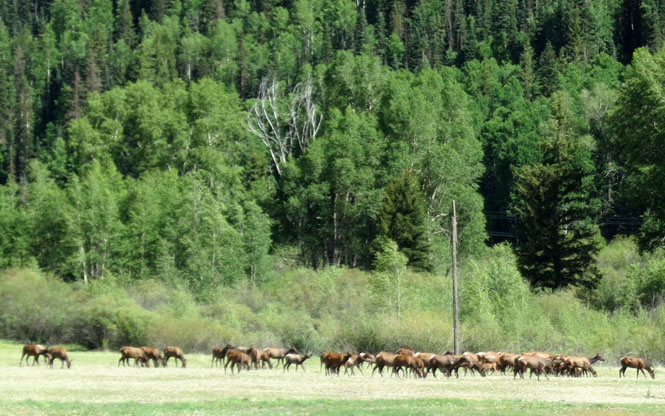 Looking south...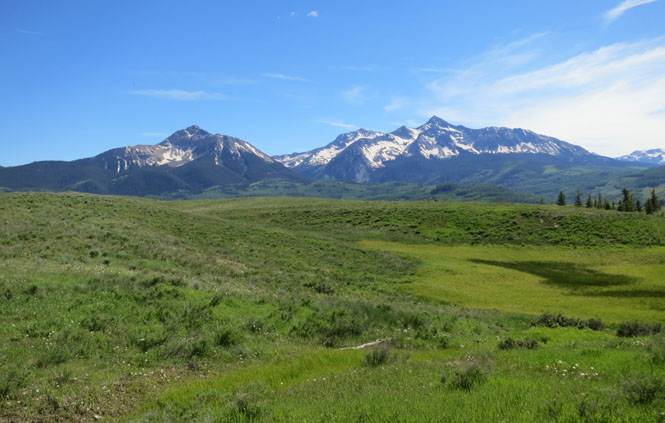 ...and looking north.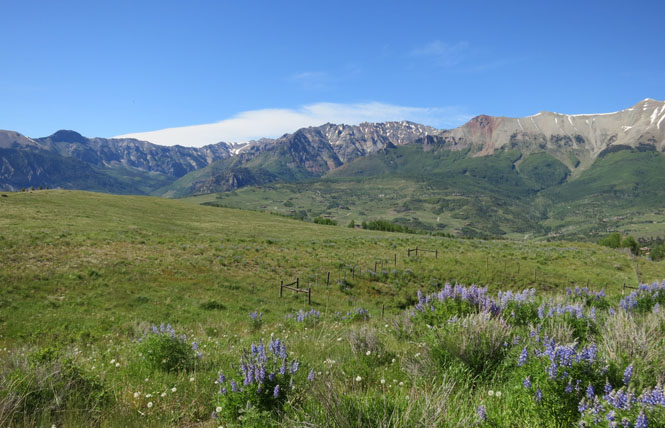 The peaks at Lizard Head Pass.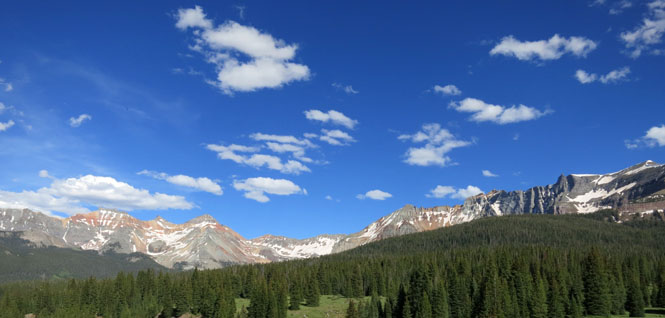 Rico, Colorado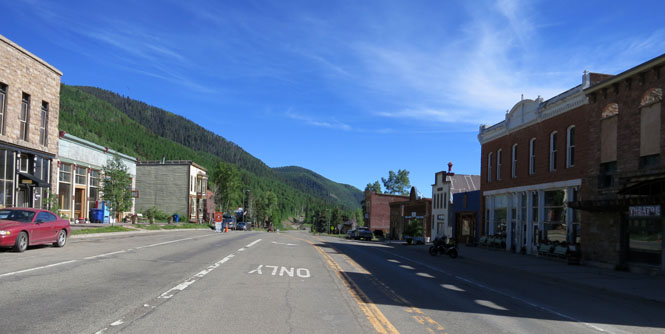 The West Dolores River.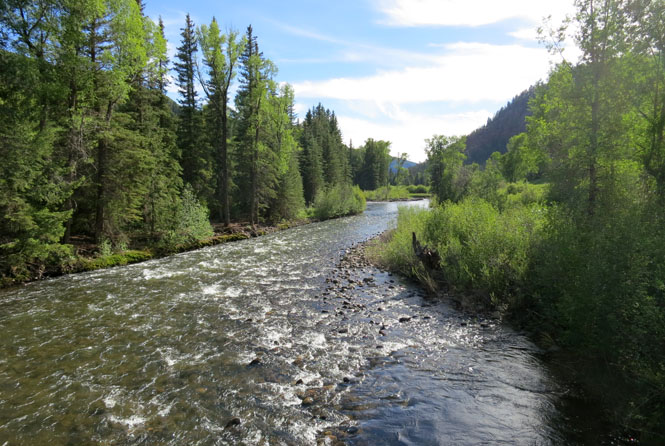 Dolores, Colorado boomed with the mines, but is now much smaller.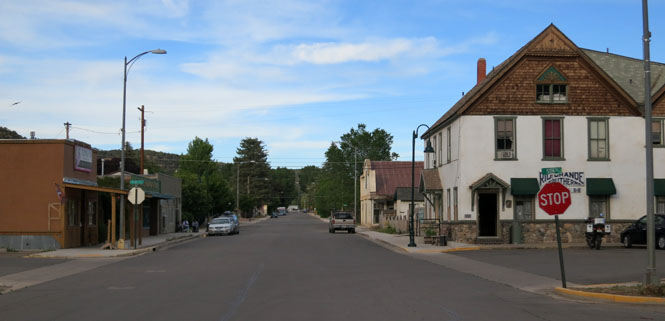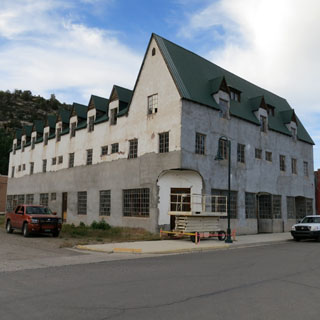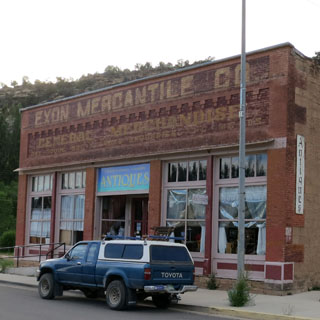 Turning away from the Rocky Mountains towards the border with Utah.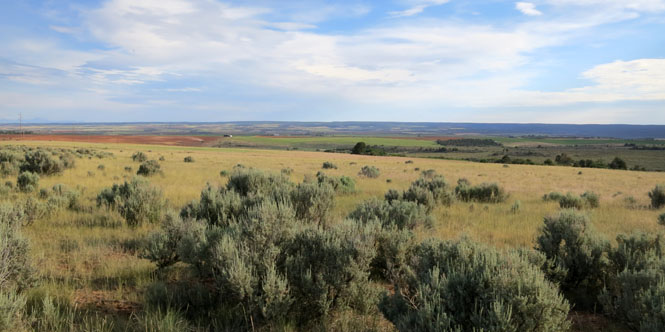 Dove Creek, Colorado.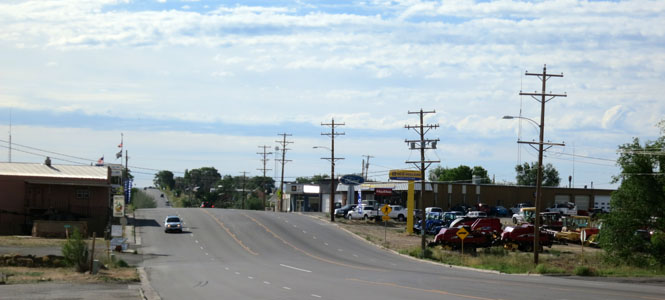 Utah

Riding north on US-191.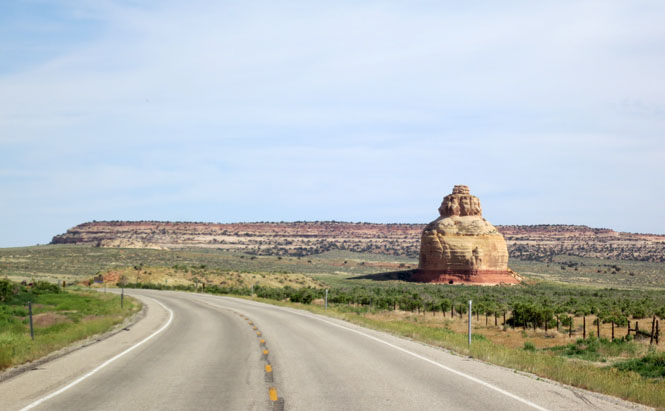 Canyonlands National Park is quite large. It extends along the Colorado River north of Glen Canyon.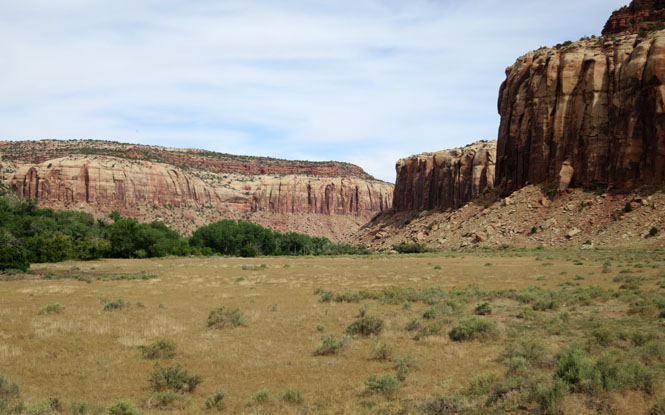 Virtually none of the park is accessible by paved roads. The pavement only gives you a taste of what is out there.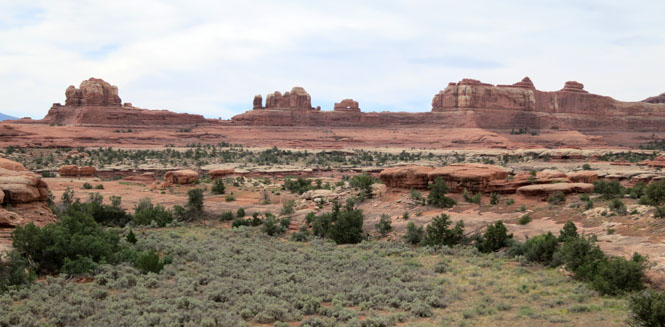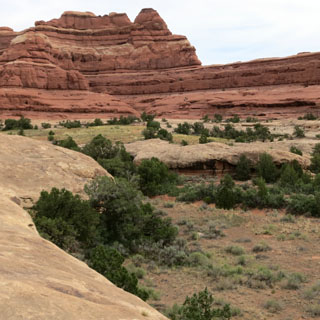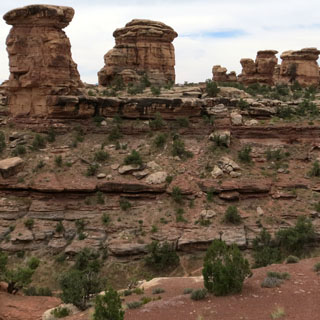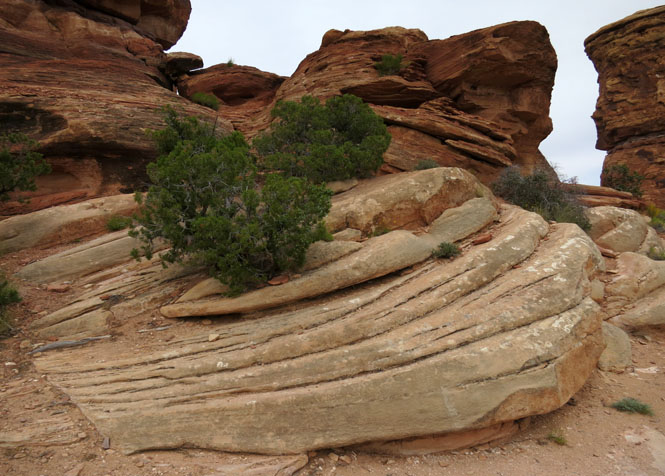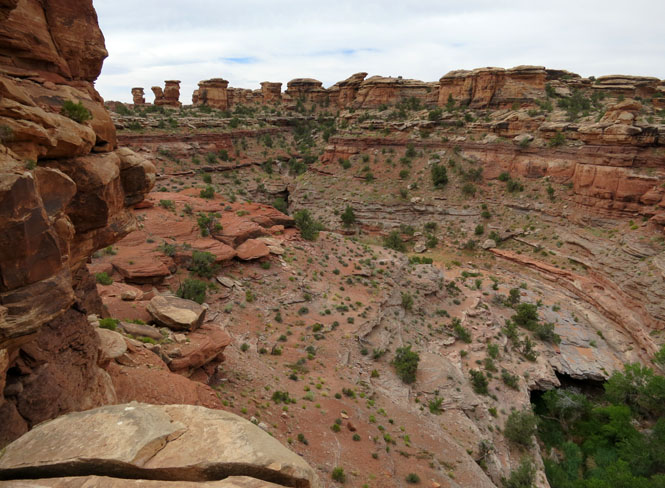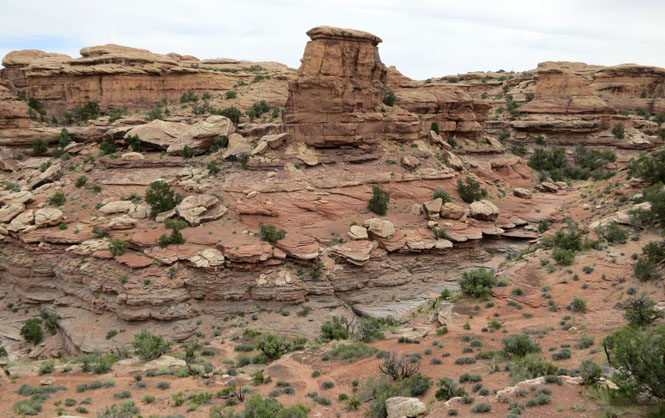 If I had given this bird just ten minutes more, I'm guessing that I would have returned to my motorcycle to find my gloves gone. He didn't scare away very easily.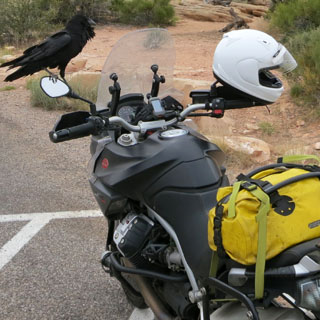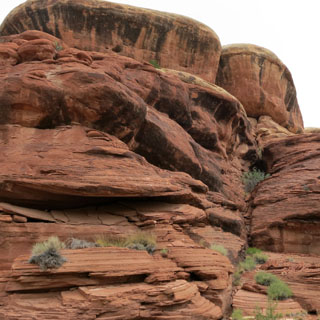 The unpaved road to Elephant Hill. This road was bumpy here and there, but most cars would have no problem with it (except when they passed another car from the other direction).
The Elephant Hill 4WD Road is a fairly famous road that I had no intention of trying.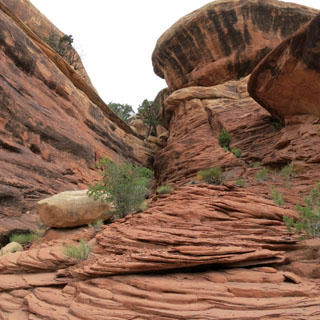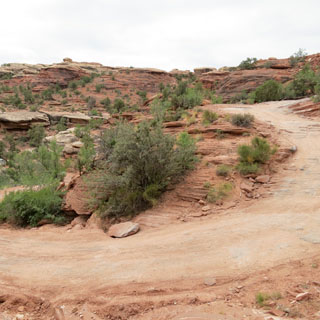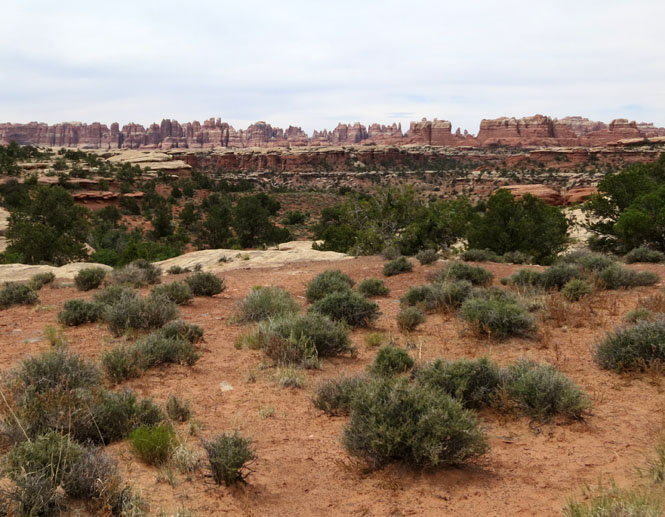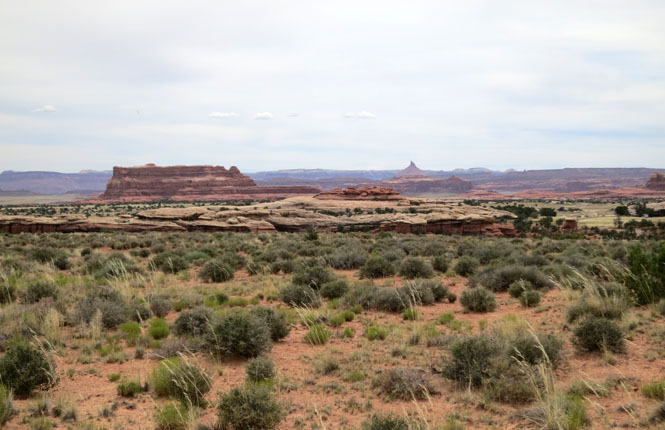 Back forty miles to the main highway and then another twenty (or so) miles from that highway to the Needles Overlook.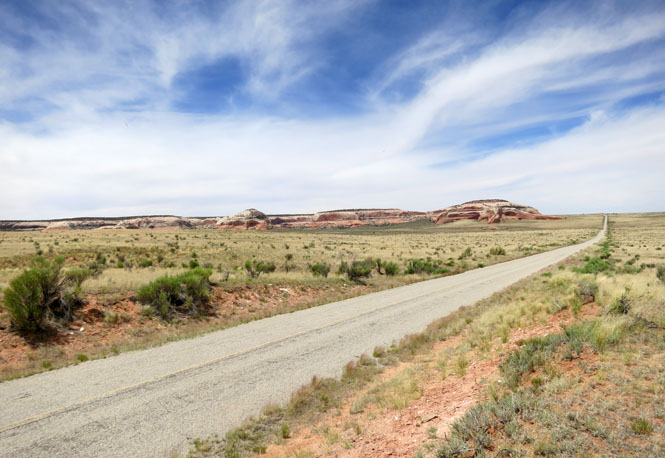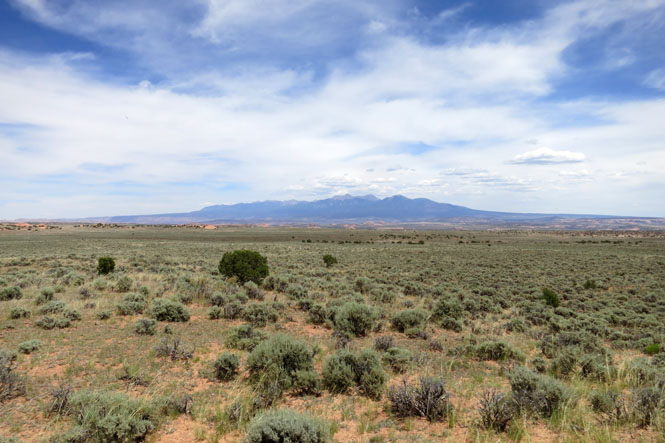 Wow. I was not expecting the overlook to be so dramatic. Views in every direction and on a nearly perfect day to be there.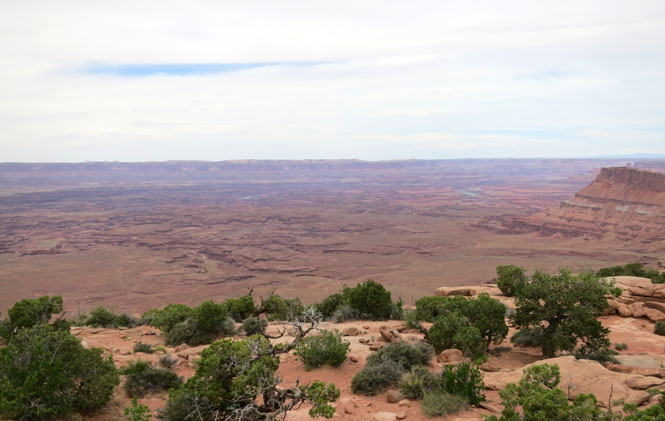 It's a very long way down if you were to drop your camera over the railing (which, I did not).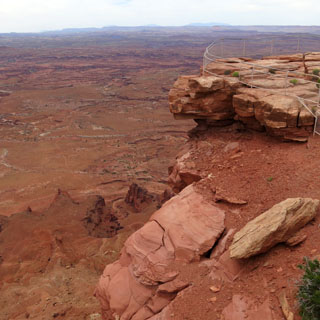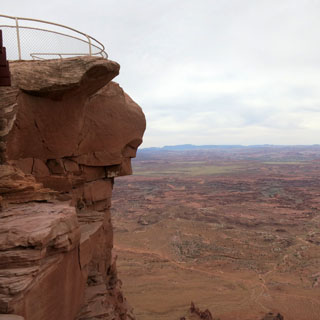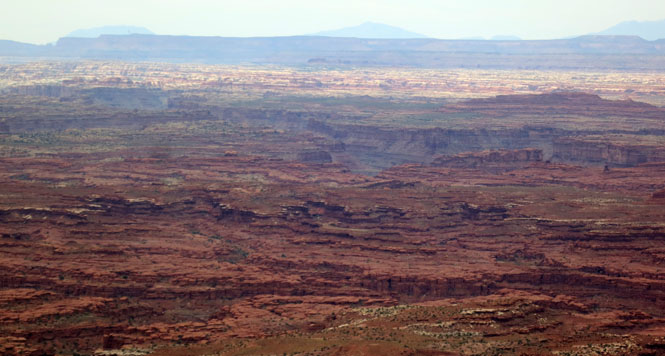 Moab, Utah is the center of all sorts of back-country activities. This is the tourism base-camp for this part of Utah.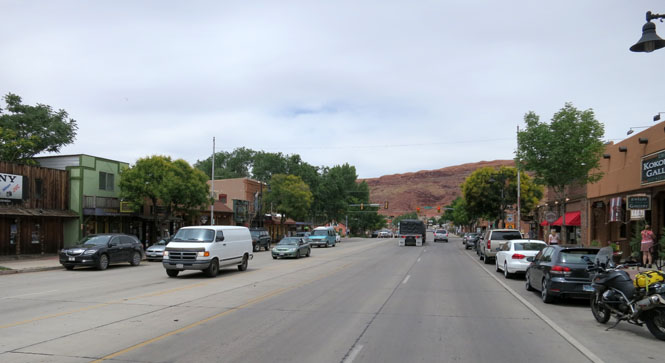 Colorado
Loma, Colorado. I'm turning north of I-70 to ride over Douglas Pass.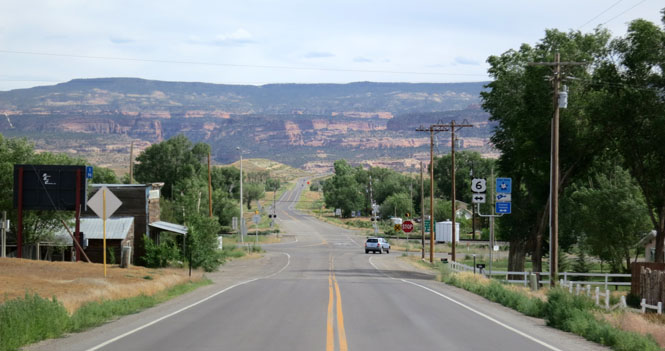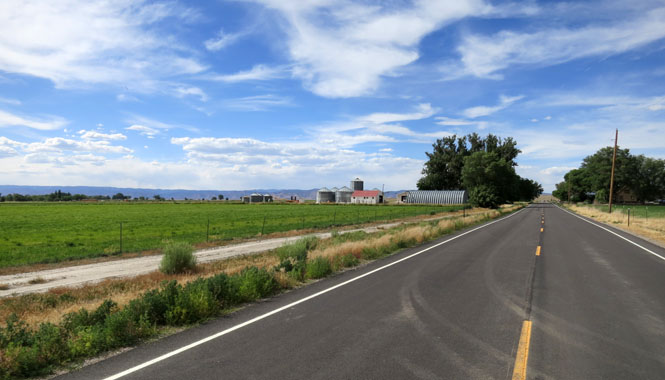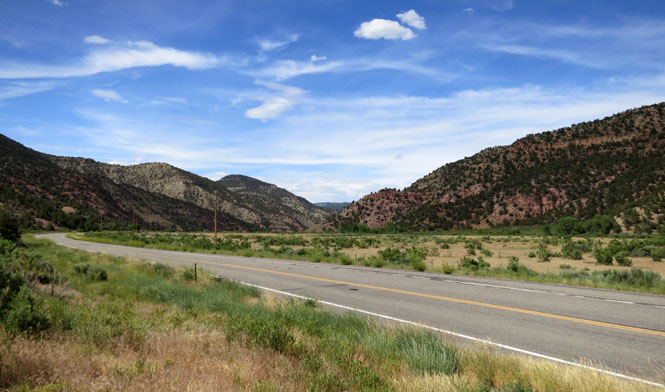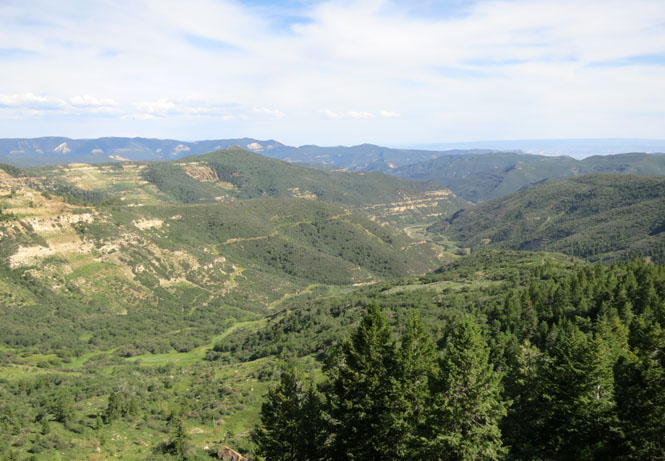 My best guess (based entirely on Wikipedia) is that these are Dutch Belted (Lakenvelder) cattle. But, you can call them Oreo Cookie cows if you want.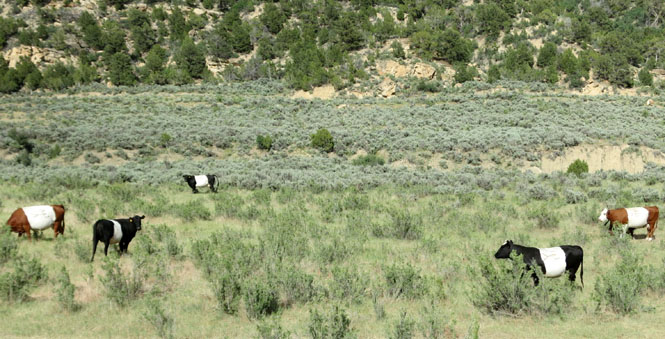 Rangely, Colorado.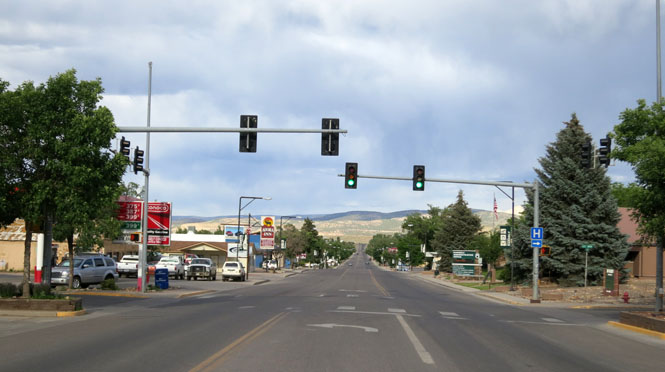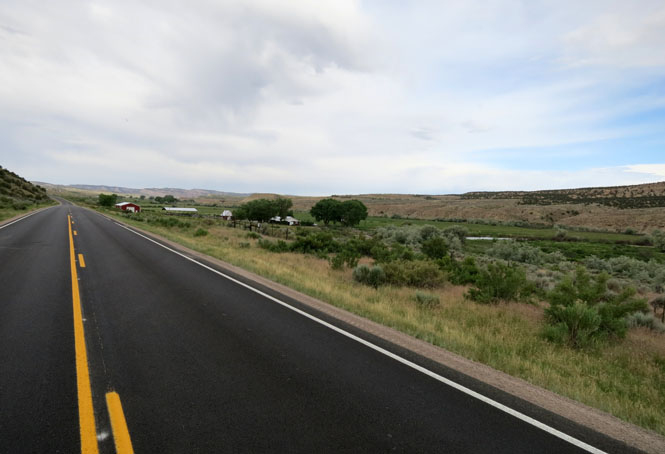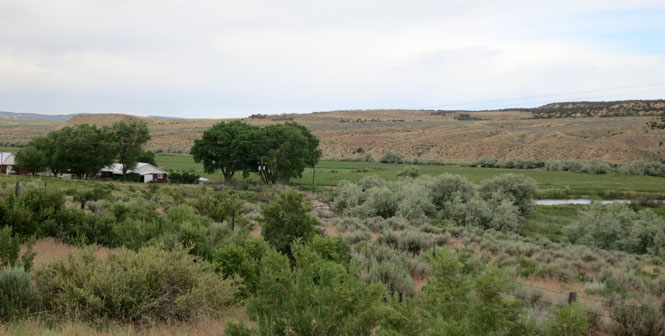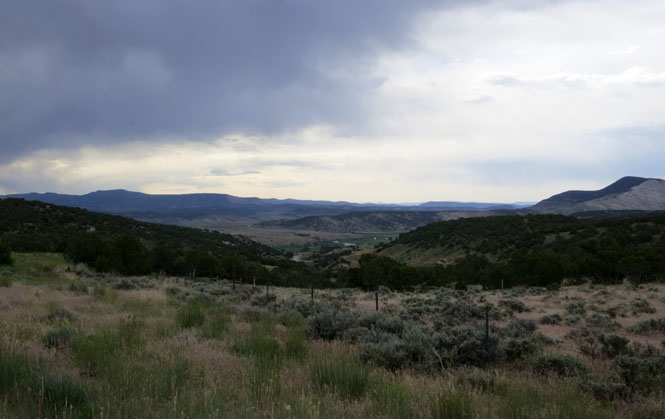 Following the White River.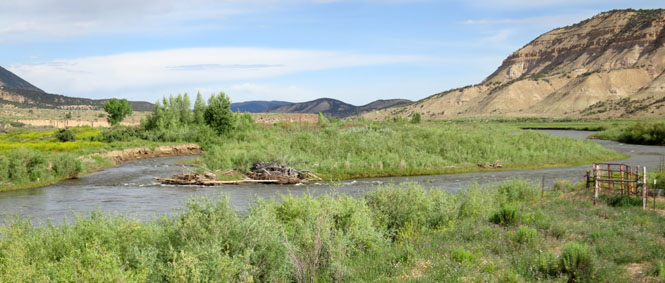 Meeker, Colorado is another center of outdoor tourist activity.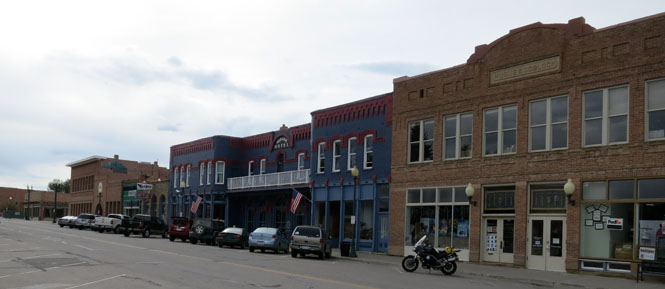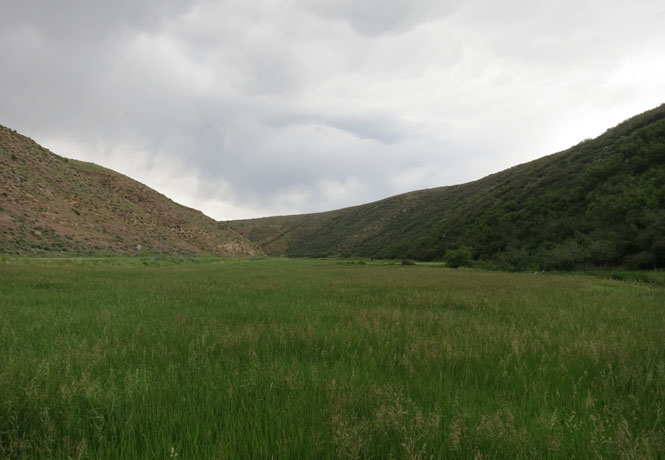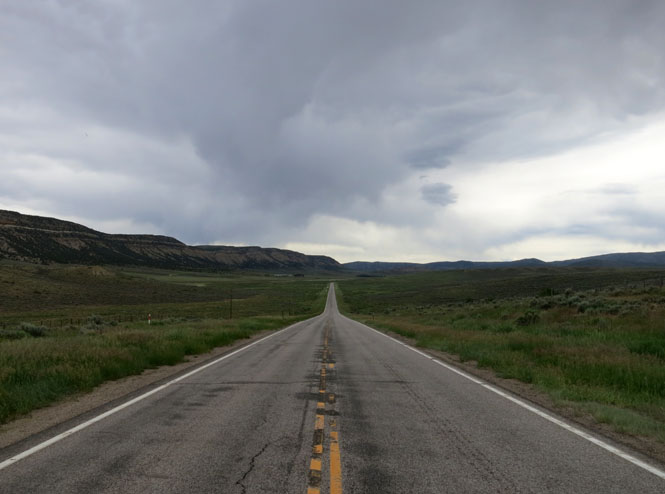 Craig, Colorado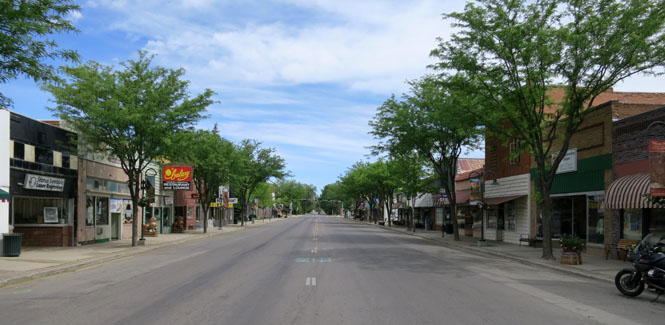 That formation is called Fortress Rocks.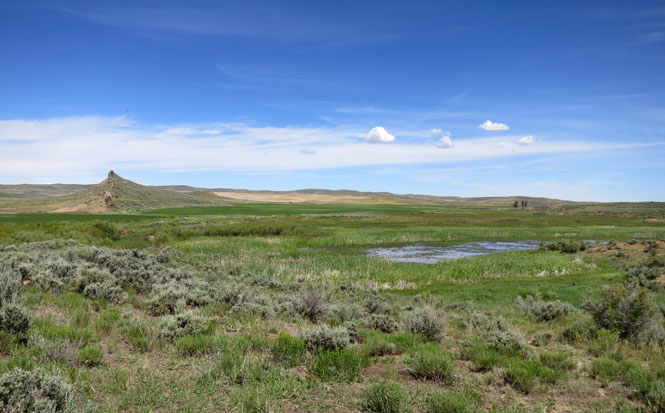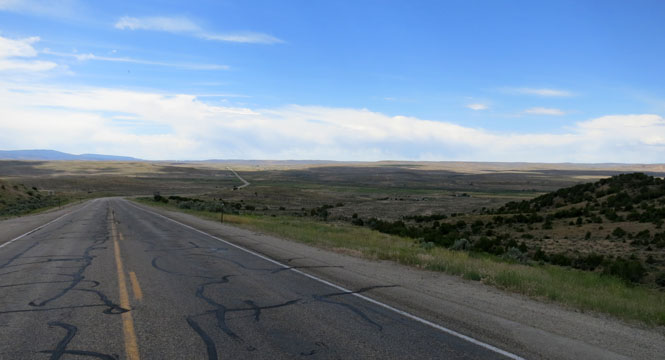 Wyoming
Baggs, Wyoming. I was looking forward to riding Wyoming-70 across the continental divide.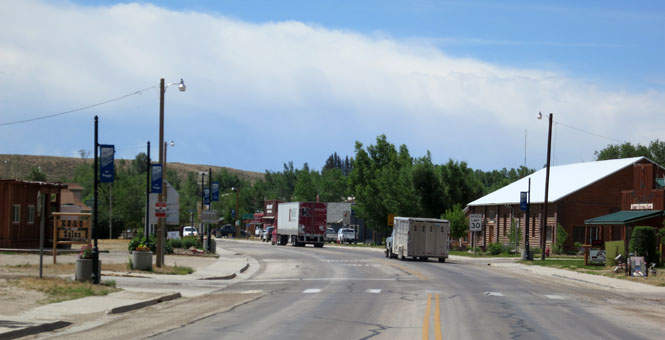 Savery, Wyoming.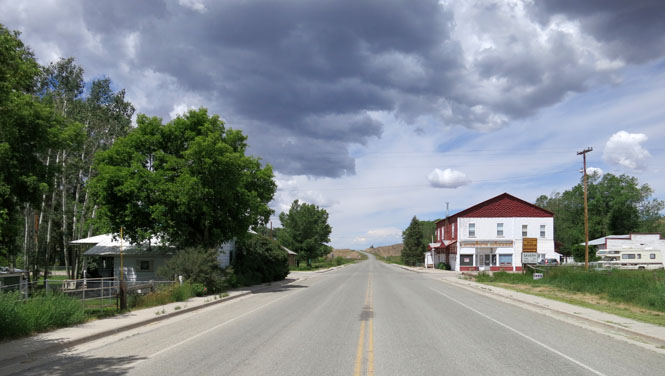 Colorado
The Little Snake River. WY-70 crosses over the state line for just a few miles. Evidently, even though it is in Colorado at this point, the Wyoming highway department takes care of it.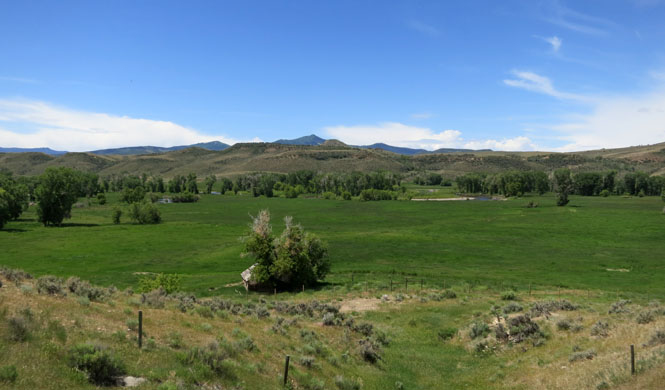 Wyoming
Riding through the Medicine Bow National Forest.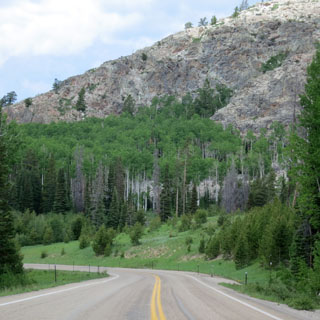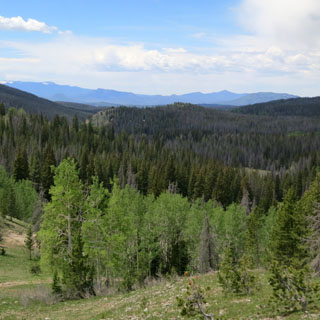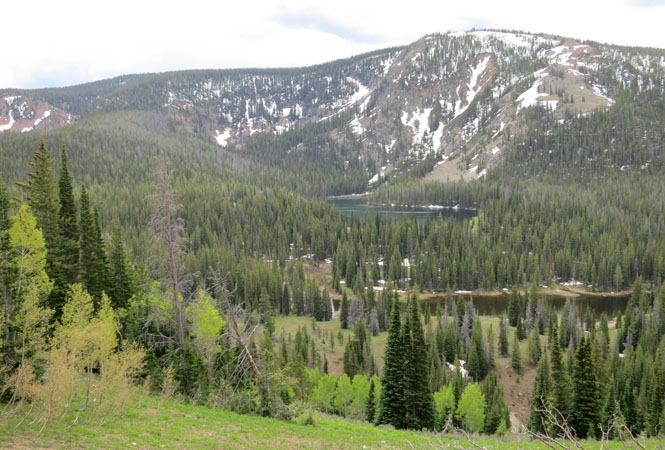 Battle Pass.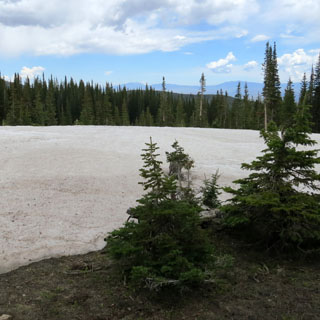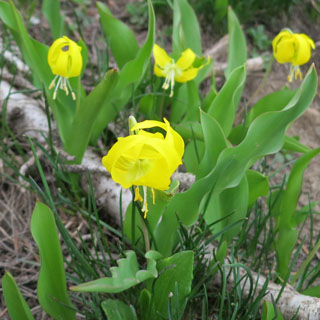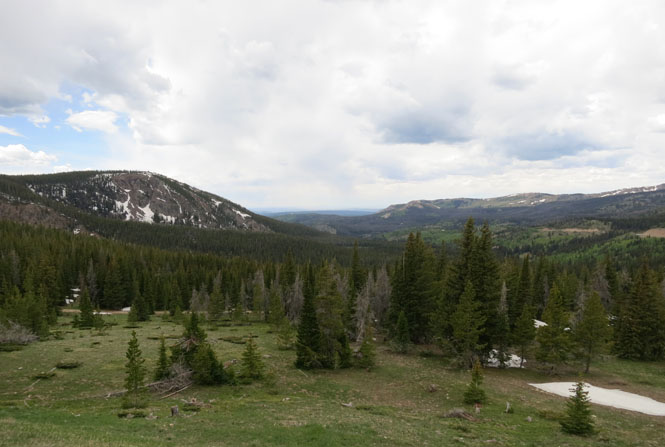 Encampment, Wyoming.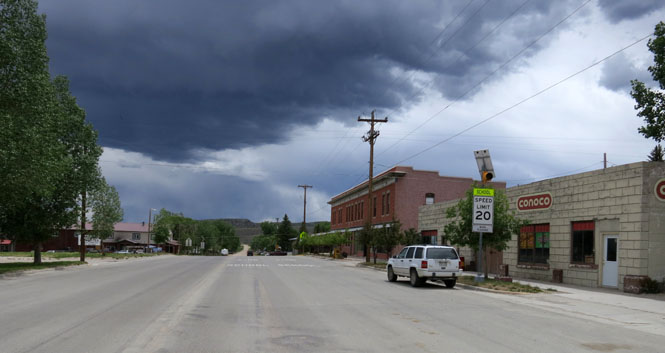 Riverside, Wyoming.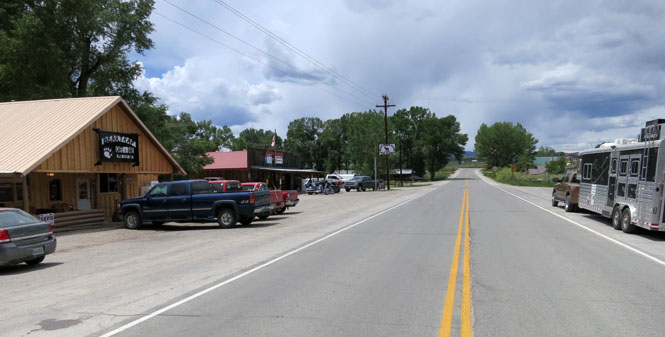 I wasn't too worried about this storm. I knew the road would be turning ninety degrees to the right.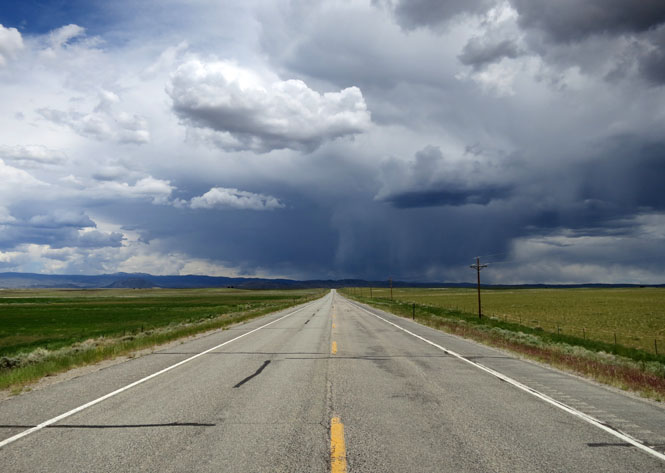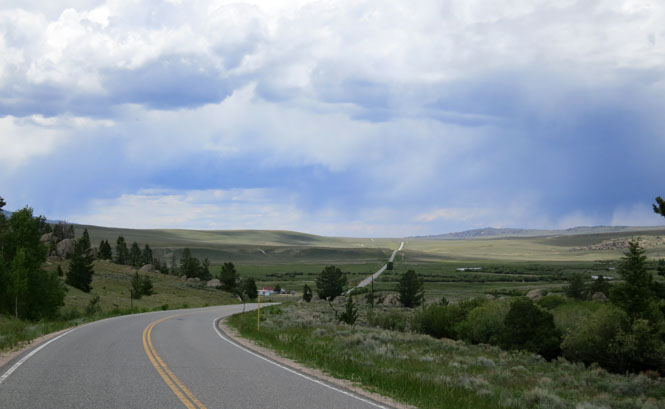 Colorado
The Park Range and descending into the valley of the North Platte River.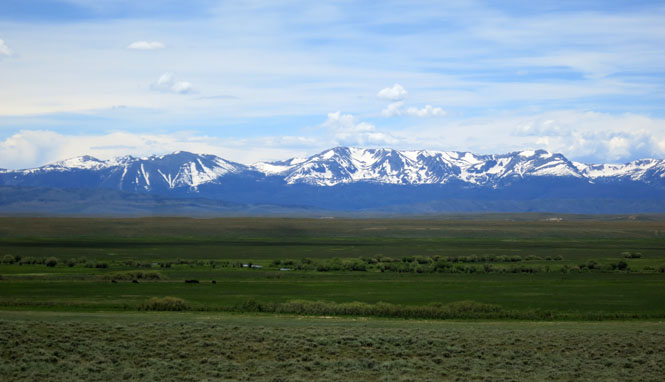 Walden, Colorado.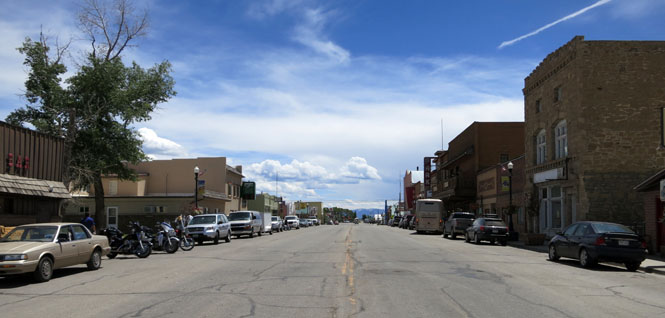 The Mummy Range is part of the overall Front Range.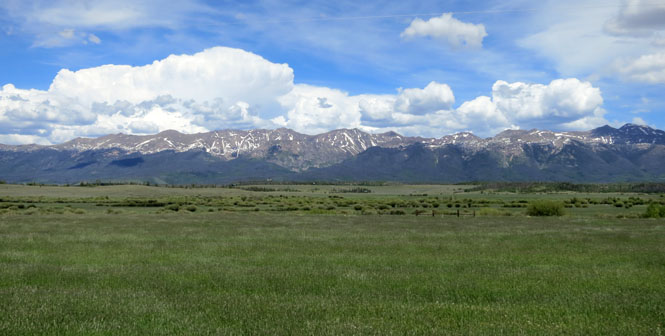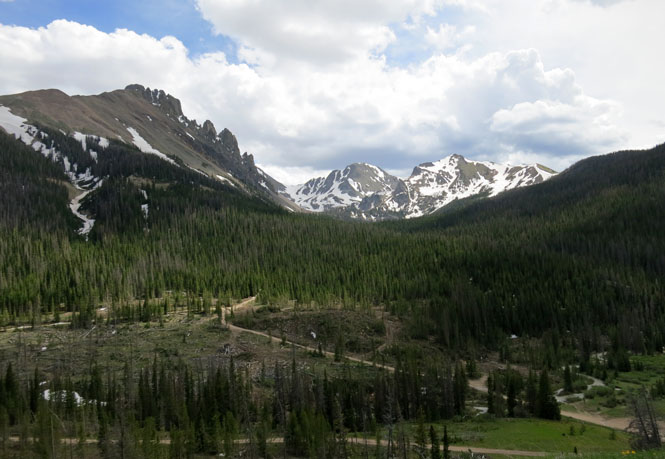 Following Colorado highway 14.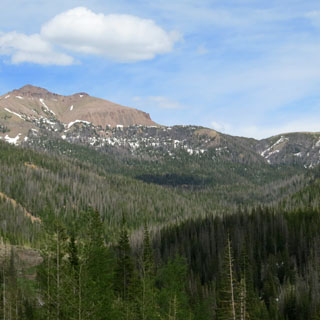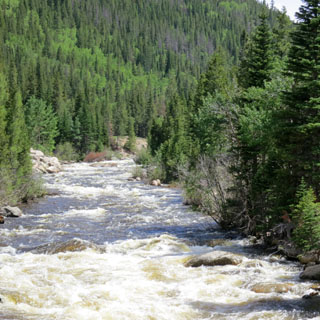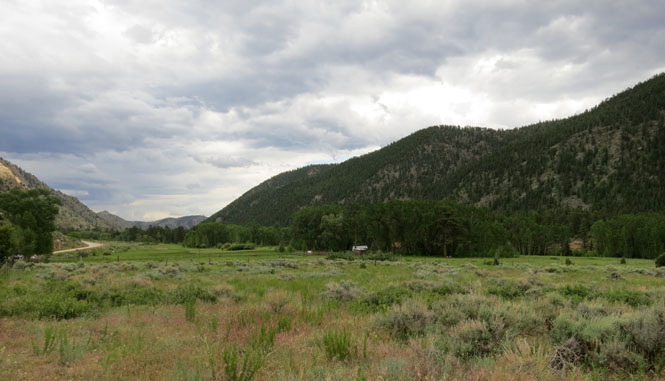 I've got rain ahead of me. I was hoping that the road might just skirt around it, or that the storm might move out of the way before I reached it. No and no.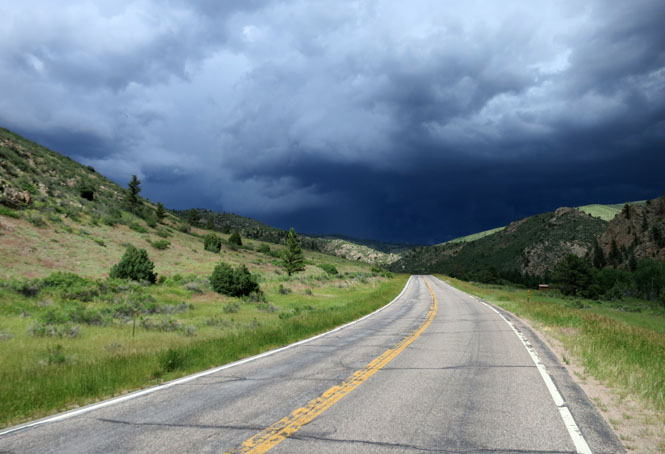 Poudre Canyon. You can see the signs of the recent large forest fire.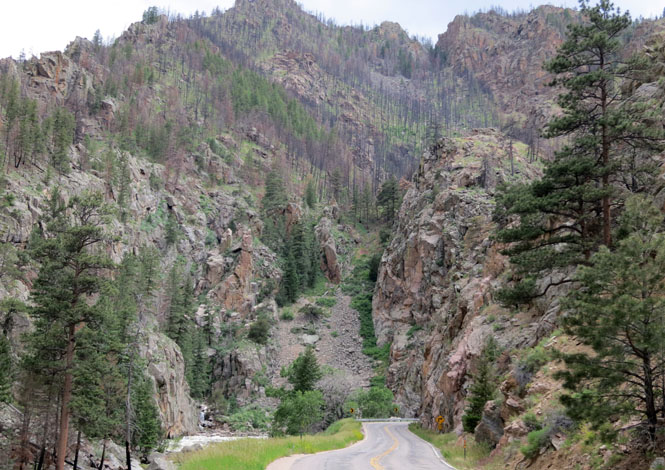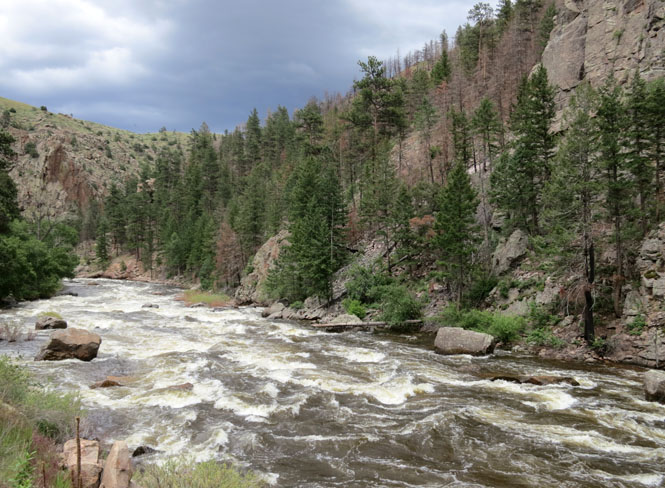 I hit so much rain and hail that there wasn't any question of continuing across the plains. It was a very serious storm. These smaller heads just popped up all through the evening. You could watch them grow.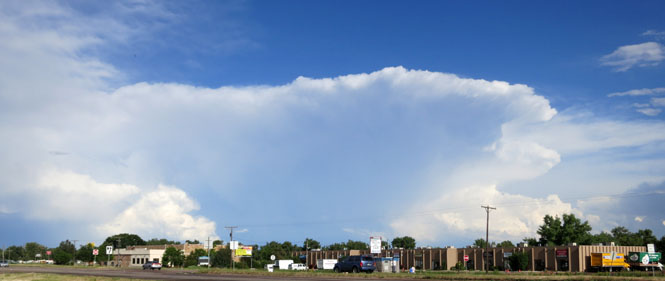 Ault, Colorado.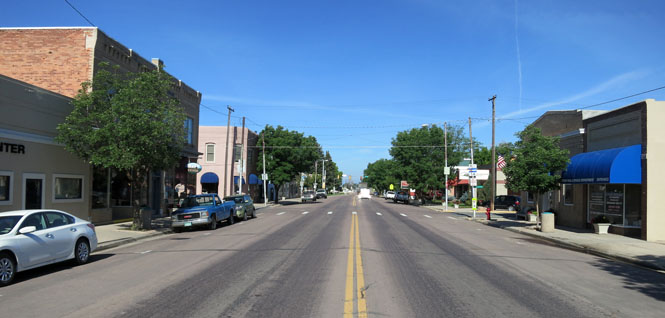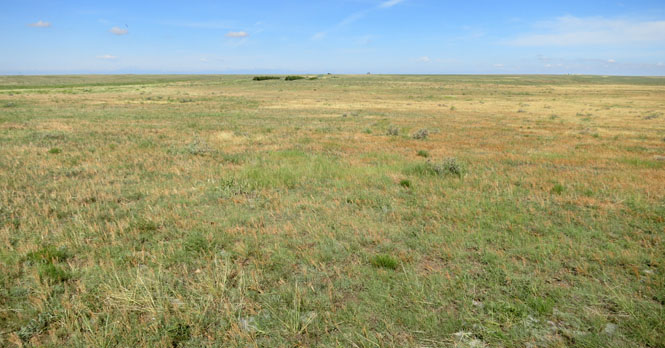 Look a little deeper into the prairie grass and you'll find yesterday's hail.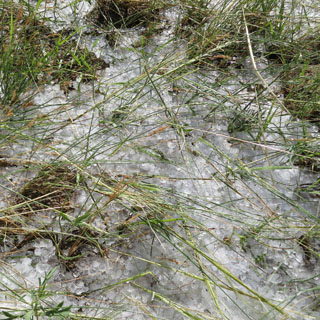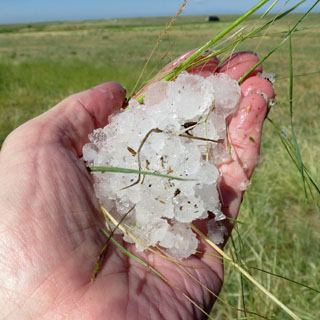 Eastern Colorado. The espresso bars are gone. The tourists are gone. Main Street is not paved. Don't expect fuel at every town.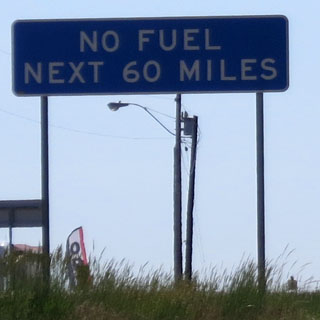 Briggsdale, Colorado.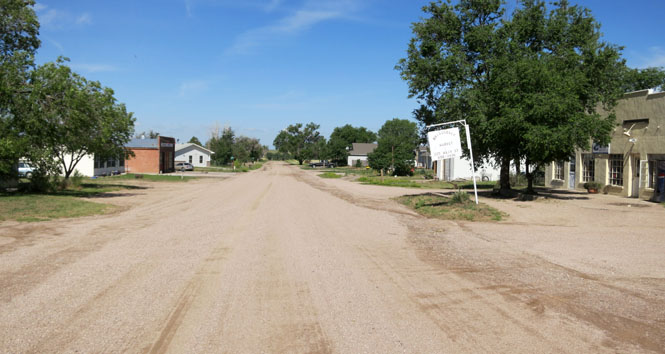 Sometimes when the sign says 'oversize load' you need to pay attention.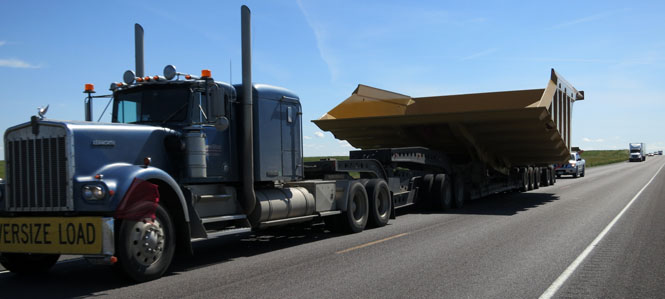 New Raymer, Colorado. Do you suppose these streets were ever paved?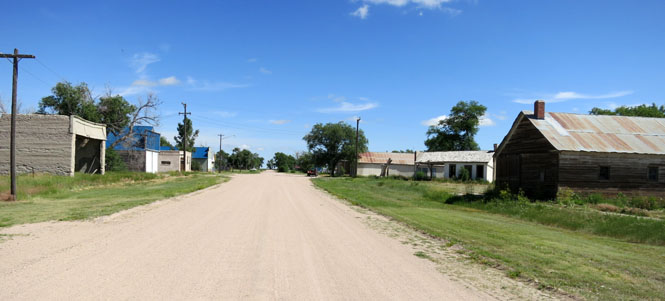 Stoneham, Colorado.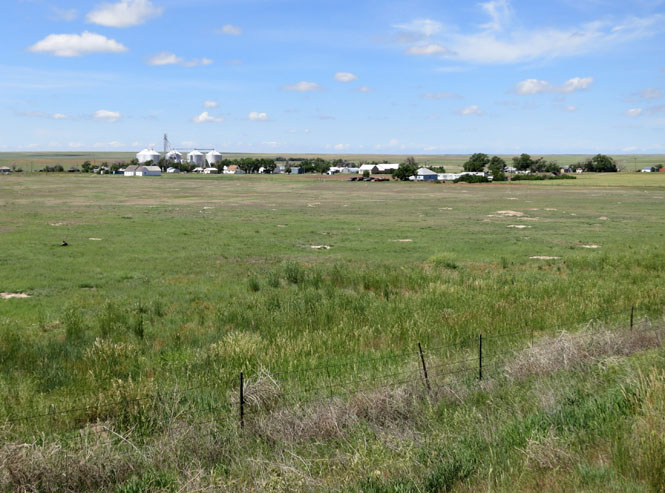 Fleming, Colorado.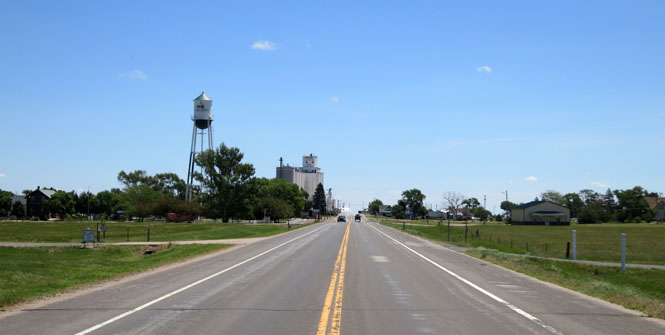 Haxtun, Colorado and a good time for lunch.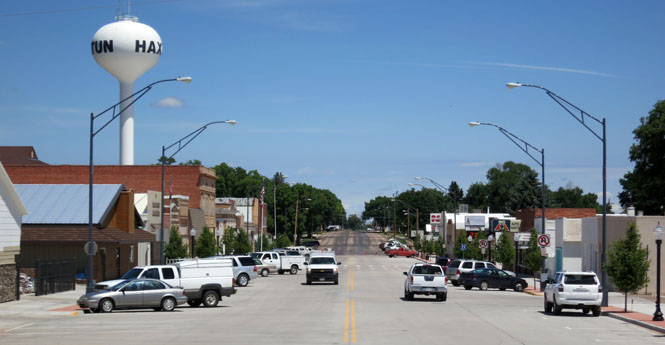 You've got to be looking for these small cafes. They serve the locals, and don't seem to care if anybody else might need a sign to find it.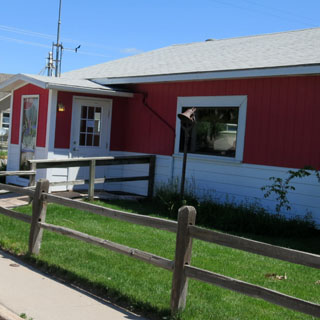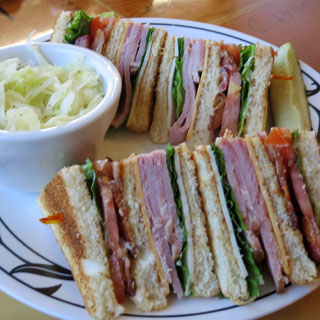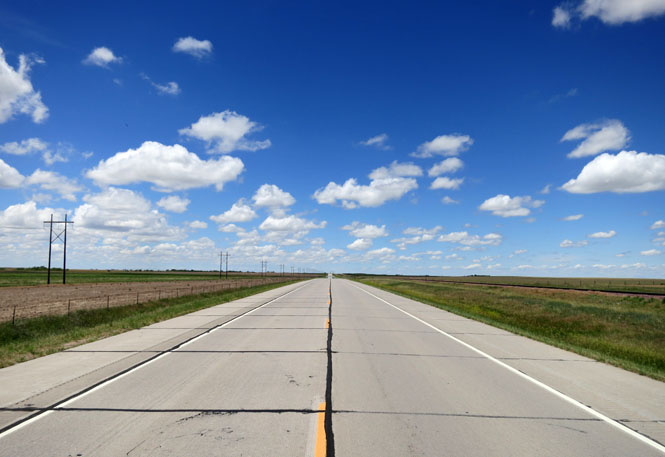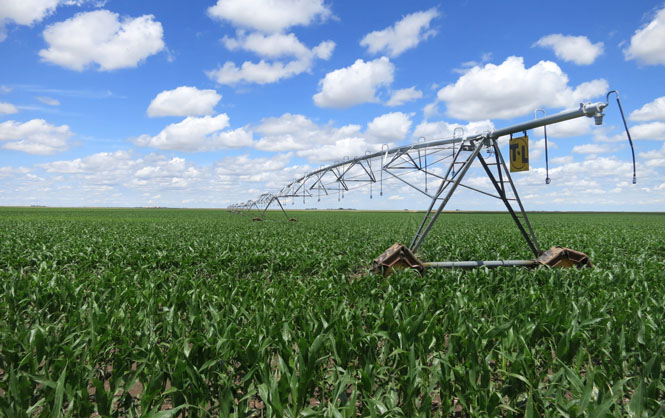 Nebraska
Imperial, Nebraska.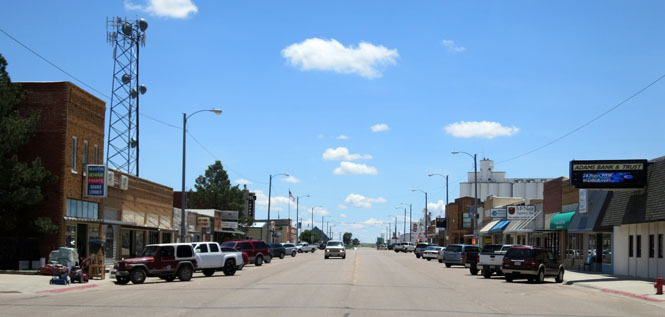 Champion, Nebraska.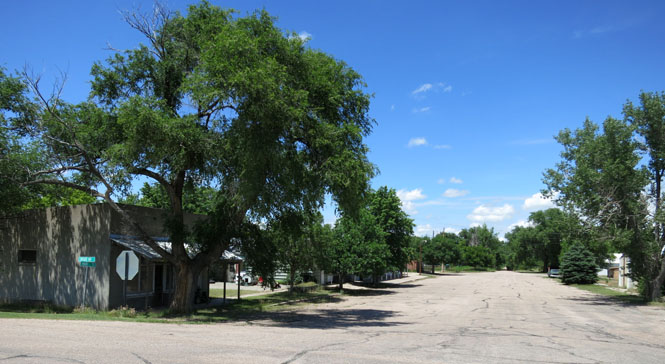 The old water mill in Champion.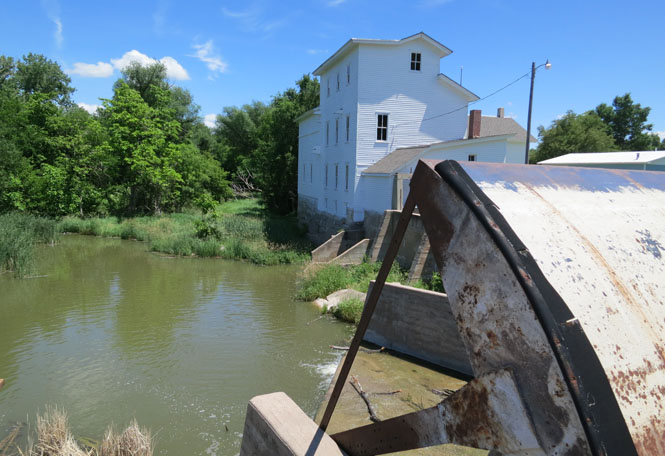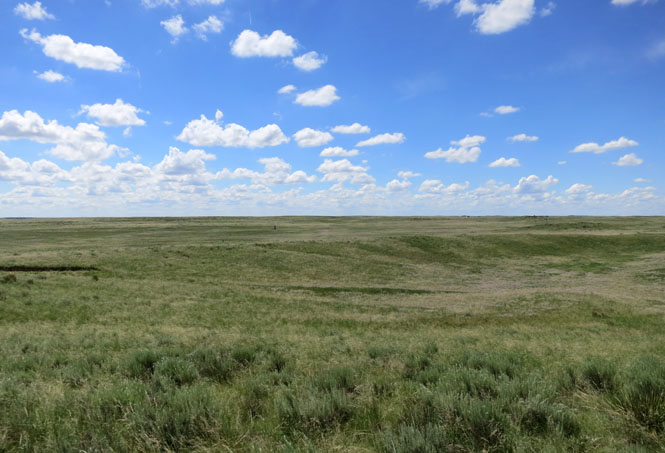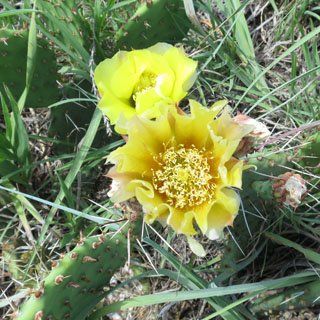 Benkelman, Nebraska.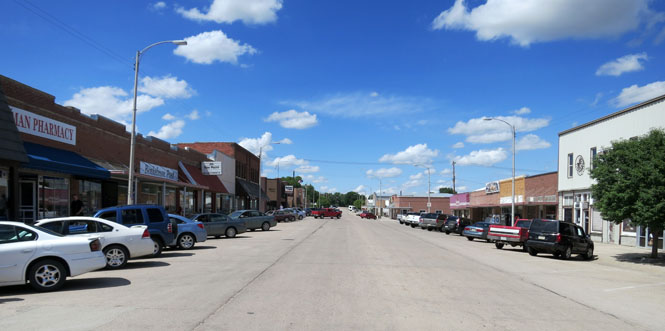 Kansas
We're still on Colorado Mountain time, which is a curious thing. You've got to go east a few more miles to be in the Central Time Zone.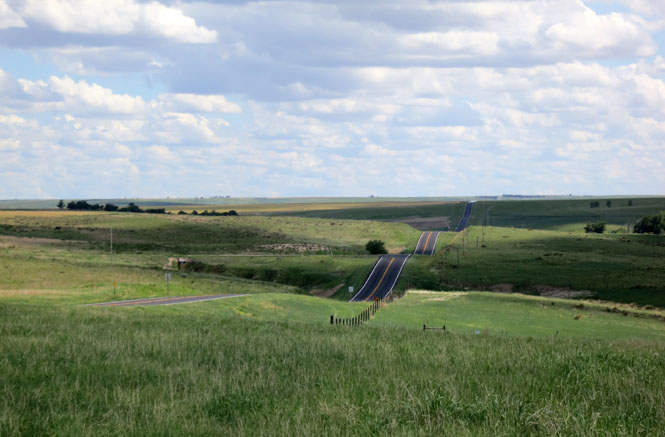 Further south, most of the wheat has already been cut. I'd guess that this will be cut within the week.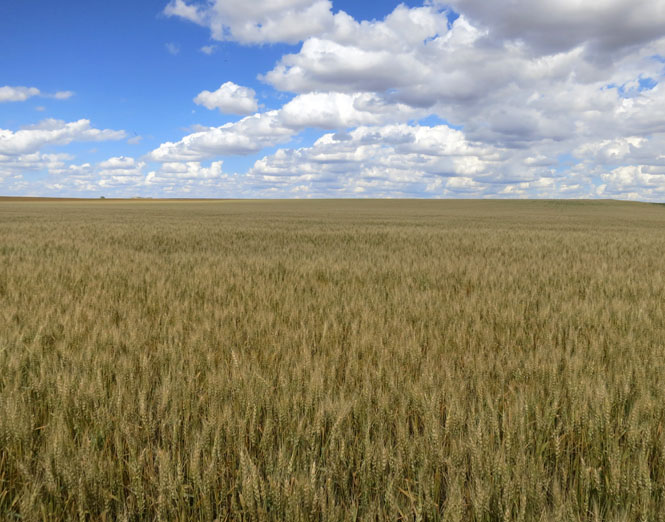 Goodland, Kansas.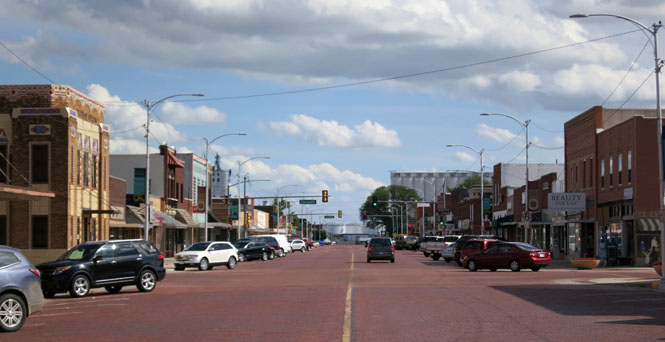 Sharon Springs, Kansas.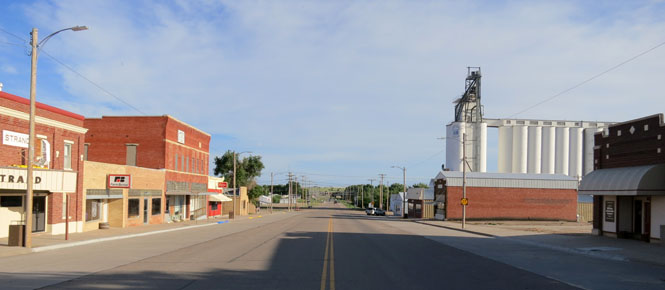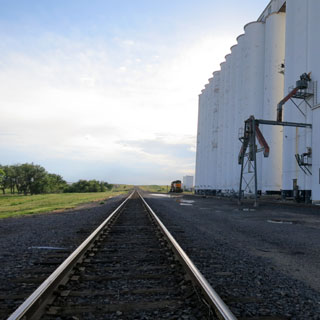 Red wheat on the right and white wheat on the left.
Syracuse, Kansas.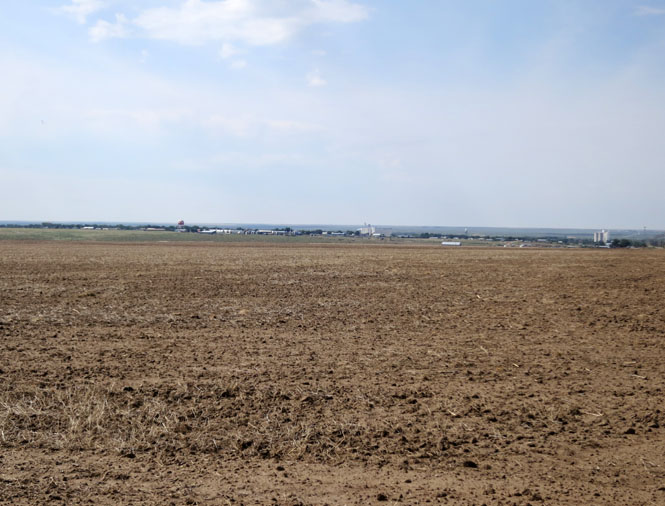 Just outside Greensburg, this monster cloud loomed in front of me. How bad could it be? Pretty bad...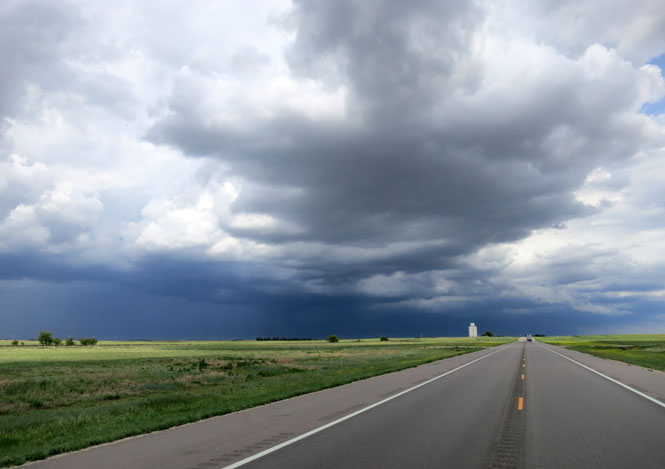 I do like the more flashy middle parts of Colorado, but I'm not so sure that I don't prefer the quieter areas around the edge. This was a nice little trip. About 2,500 miles over a week.
last edit: 6/26/2014