July, 2014

The topside of Lake Superior has always looked like an interesting place to ride--rugged terrain and not many towns. The trans-Canada highway cut through the difficult granite and was completed in 1960, finally connecting the entire continental route.
Coincident to this trip would be the 43rd Moto Guzzi National Owners Club rally, held this year in Elkader, Iowa.
Nebraska
Prague, Nebraska. Nebraska has an important Czech heritage. I believe this town was founded by people from the Moravian region.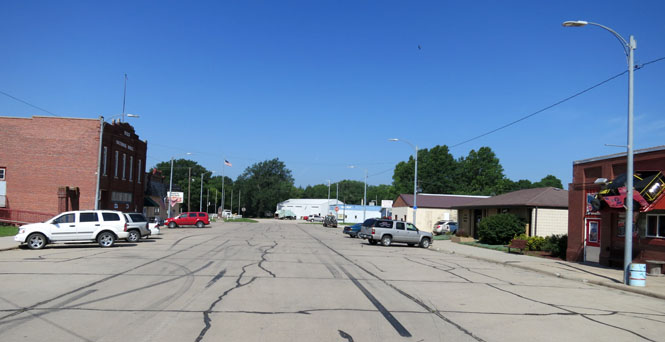 The Platte River. I don't know that I have ever seen this river at such a high level. There have been times past when you could almost walk across it. Not today.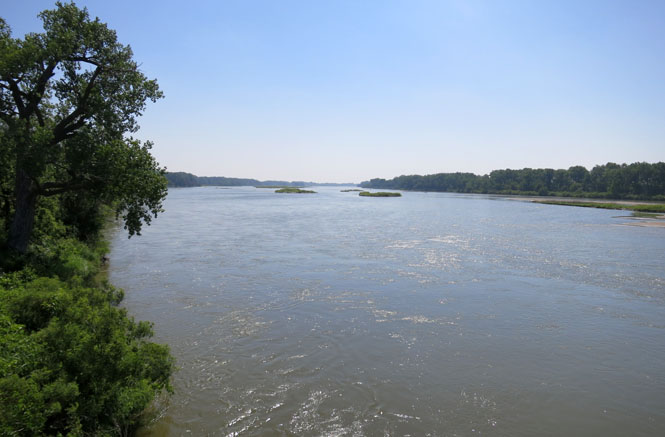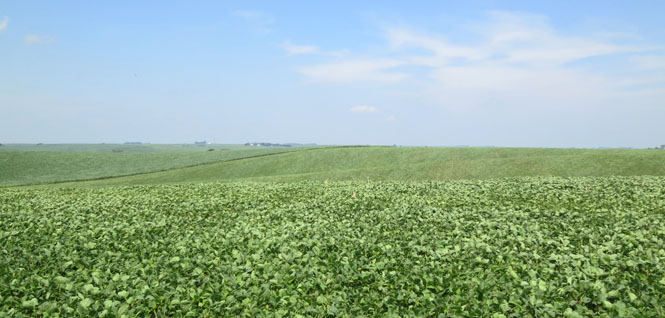 Snyder, Nebraska is built on the hillside of the broad Platte River flood plain. Were they trying for the steepest Main Street in Nebraska?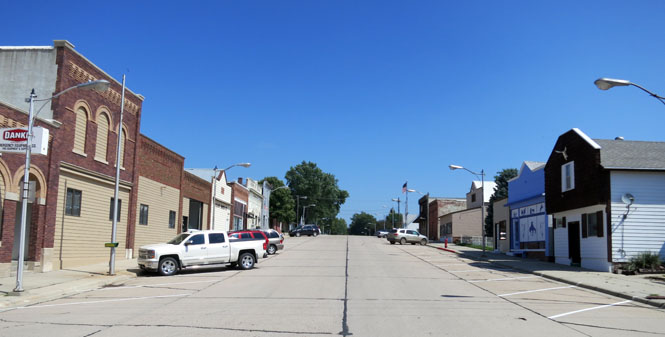 Rolling hills as you near the eastern border.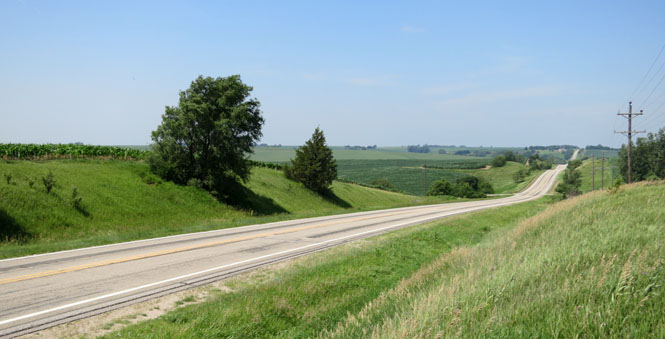 Decatur, Nebraska is next to the Missouri River.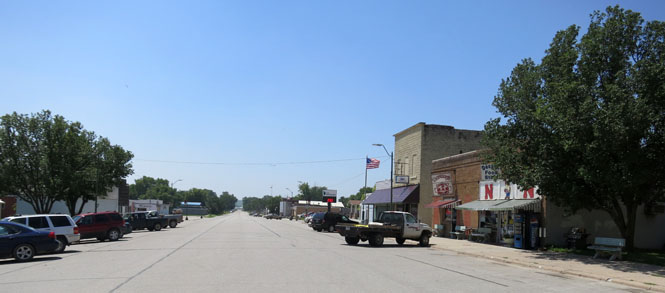 The Decatur Toll Bridge (built 1948) across the Missouri River no longer requires that you pay a $1 toll. The narrow bridge deck is made from planks of open steel grating. Yes; the motorcycle tends to wiggle left and right as you ride across.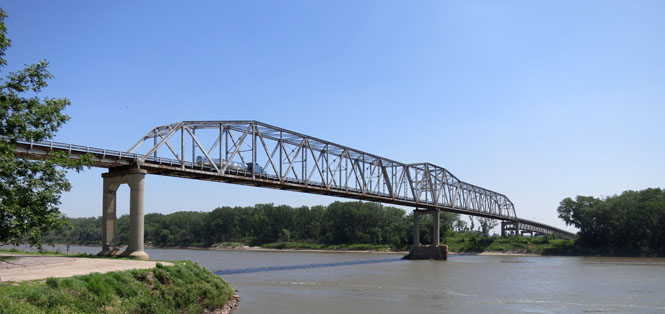 Iowa
The Loess Hills are a series of low but steep hills running (mostly) on the Iowa side of the river. It's a beautiful place to ride.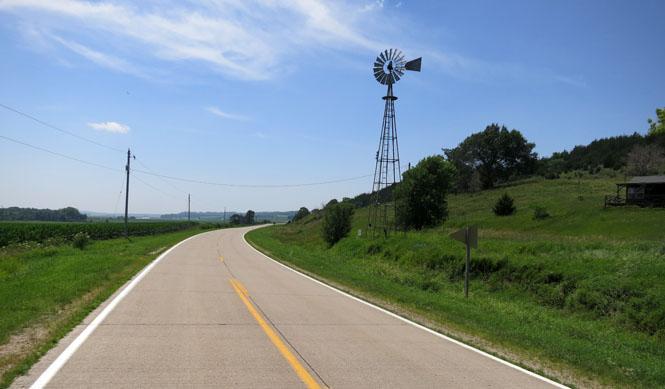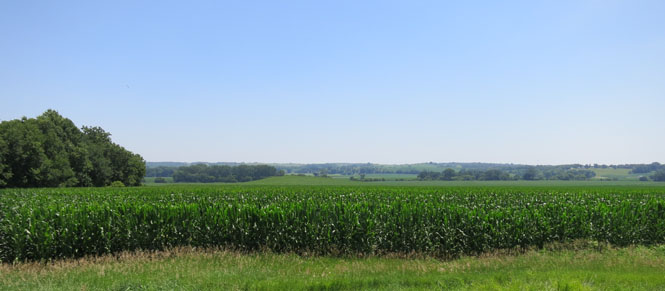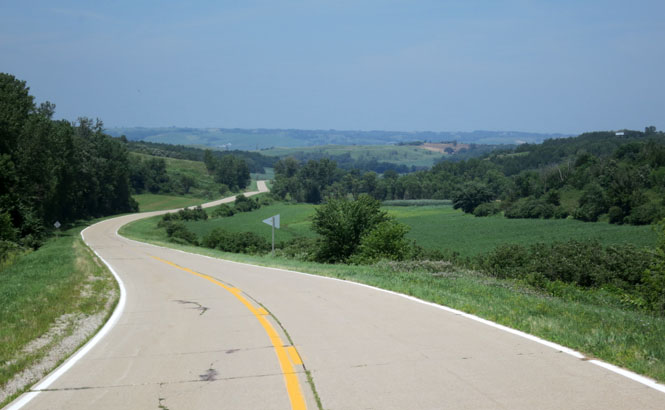 Rodney, Iowa.

Odebolt, Iowa.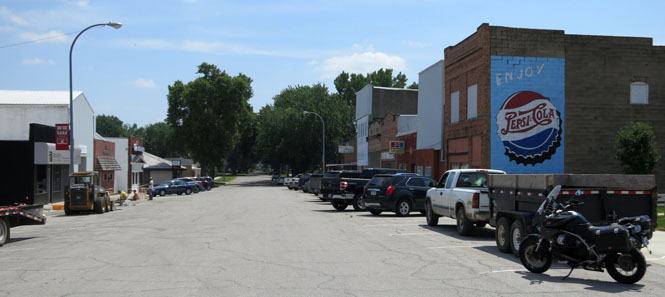 Pocahontas, Iowa.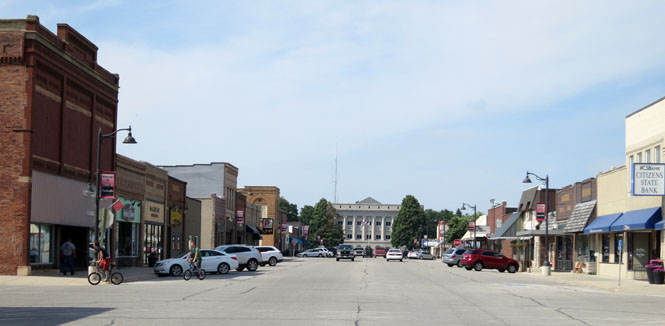 Central Iowa is wide and flat and is covered in corn. I'm not so sure that most of the corn isn't meant for cattle and ethanol production. That's an ethanol plant on the horizon.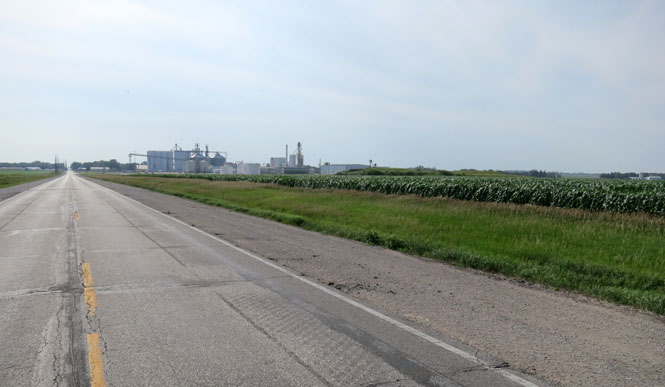 Clarion, Iowa. As you ride east, you'll find more and more towns built around a central plaza (such as with Clarion). If it's a county seat, there will be a courthouse in the middle; otherwise you'll find a park and possibly a bandstand. Almost always, there will be a veterans memorial of some kind.
Hampton, Iowa.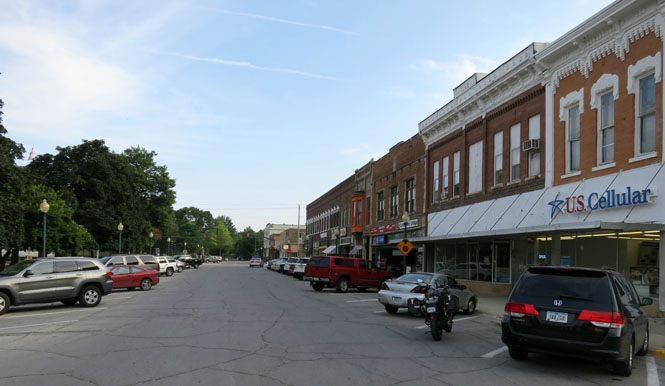 Waverly, Iowa.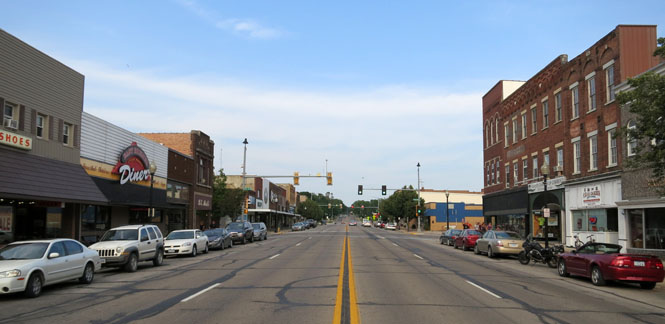 It would seem that I was not entirely stealthy when I stood in the middle of the road to take the above photograph...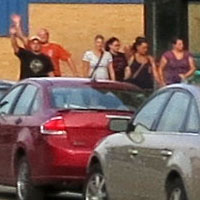 The MGNOC National rally is being held in the Elkader city park, on the south side of town. The organizers have done a terrific job. Yes; that large red sign lights up at night. I would really only be doing a pass-through, staying Thursday night and leaving the next morning.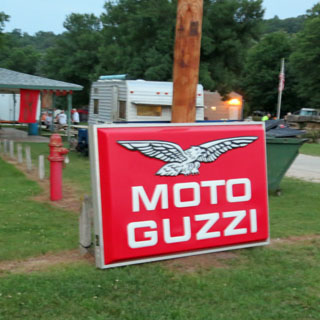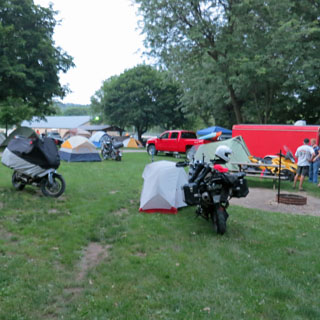 The Turkey River.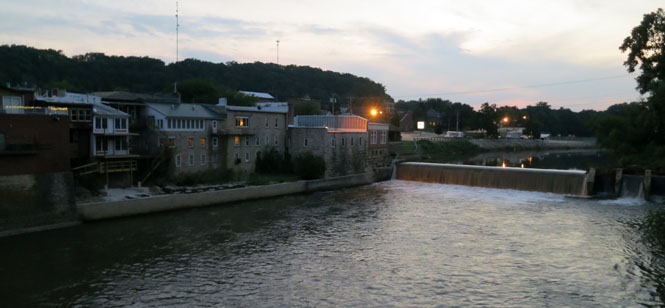 Elkadar, Iowa at night.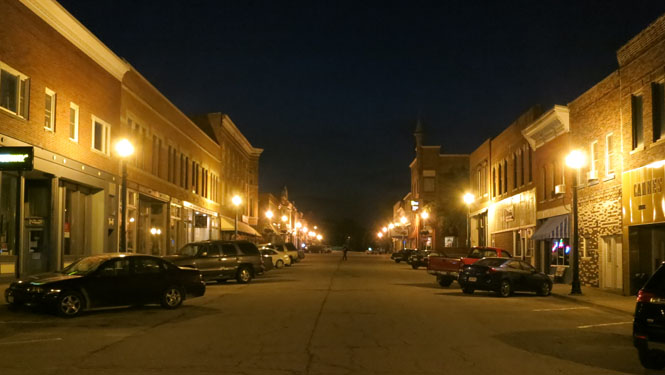 Friday morning in the park. The early turnout looked very good. The facilities were ideal.
Crossing the Mississippi River.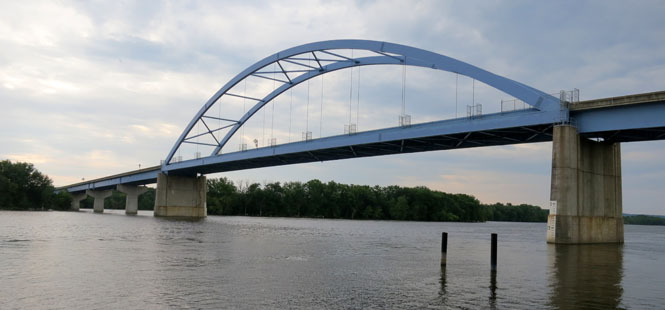 Wisconsin
This part of Wisconsin has some of the best motorcycle roads.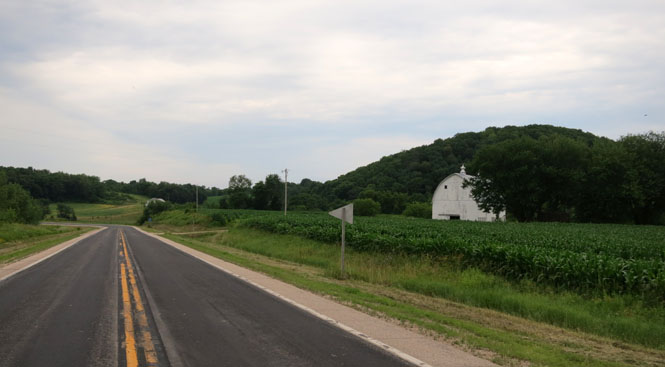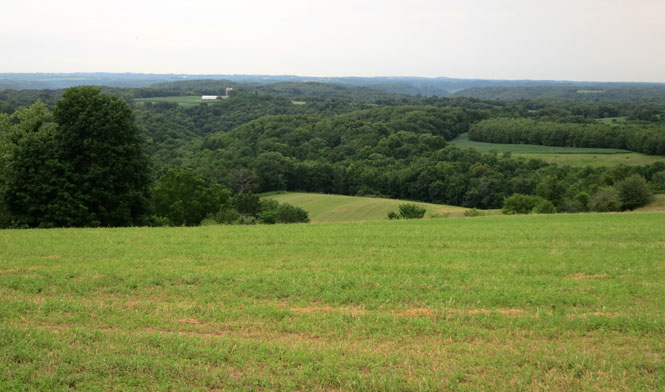 Dipping and turning and almost no traffic.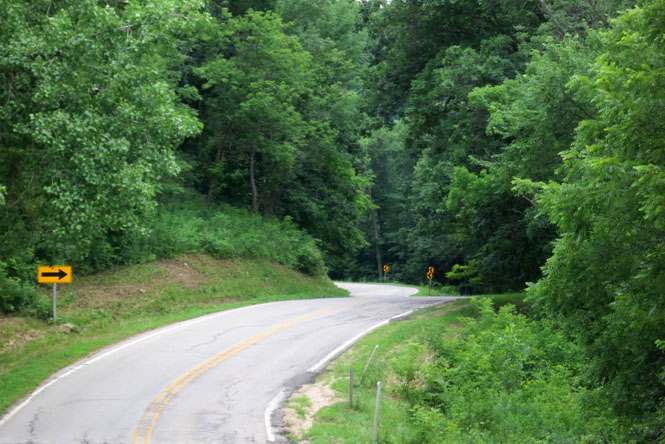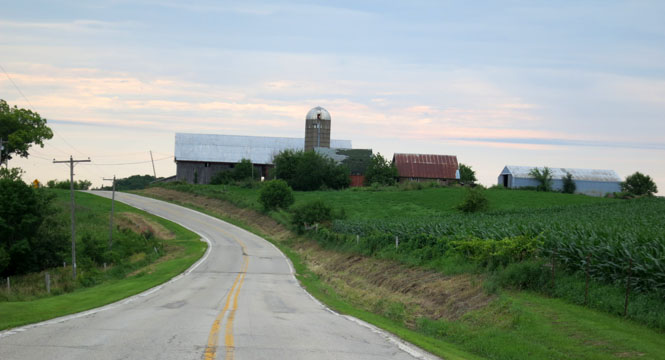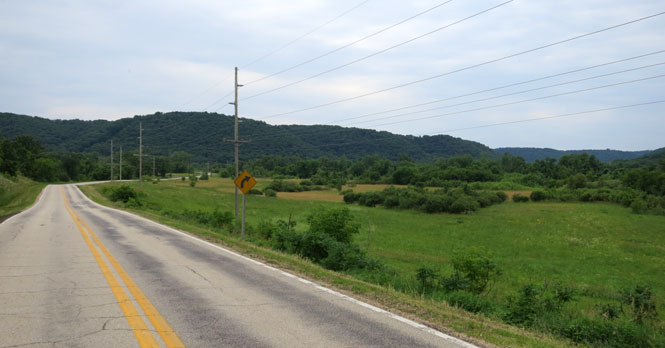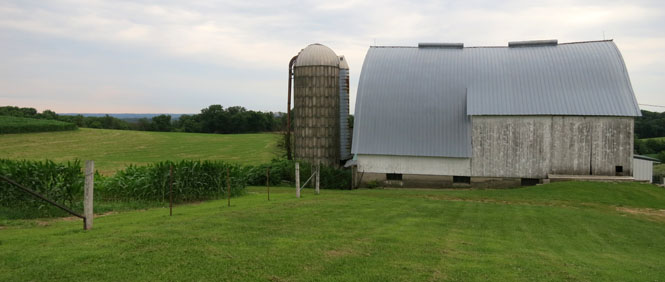 Viroqua, Wisconsin.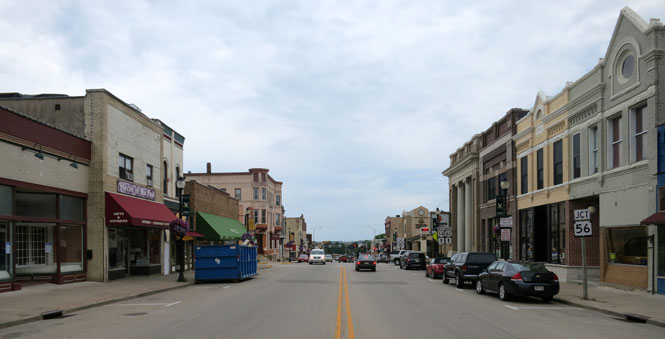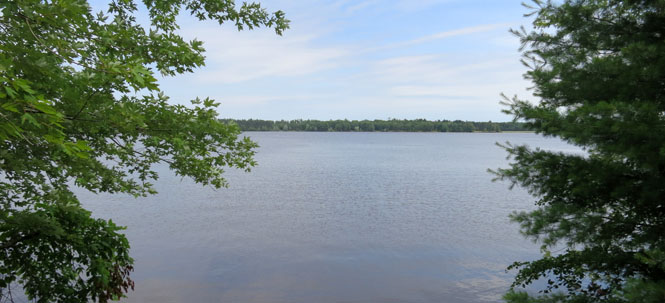 Athens, Wisconsin. An alternate to the town square layout is to have an extra-wide Main Street with a center strip down the middle. I find, however, that this approach leads to a bit of confusion as to which way traffic flows--some towns enforce one-way traffic, and others go both ways on both sides. It's best to just go slow and watch out.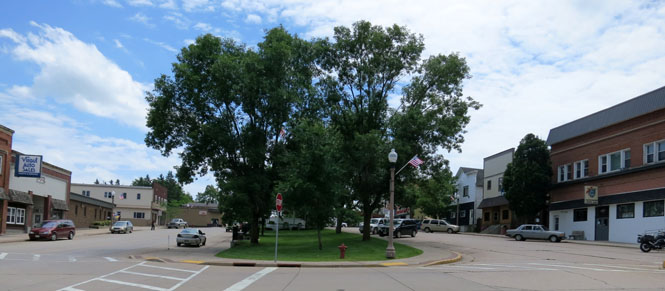 Little Chicago, Wisconsin.

A very wide river valley where the channel is allowed to meander as it wants. The Wisconsin River.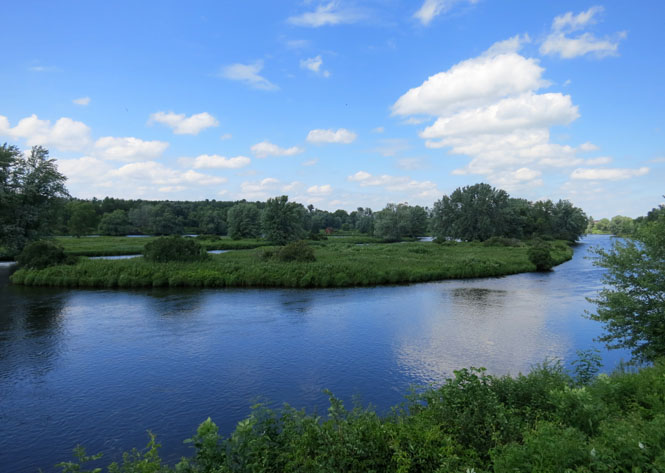 Rhinelander, Wisconsin.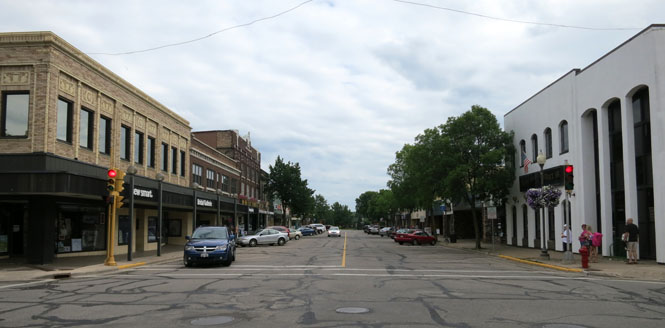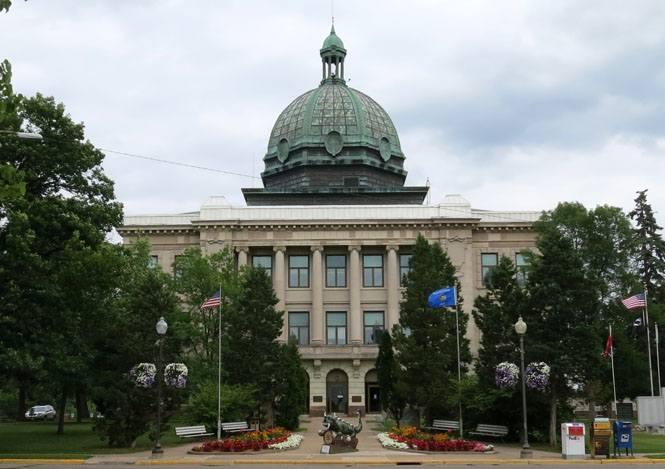 Michigan
It had rained that morning at the Guzzi rally, so I set the tent up in the hotel room to let it completely dry out.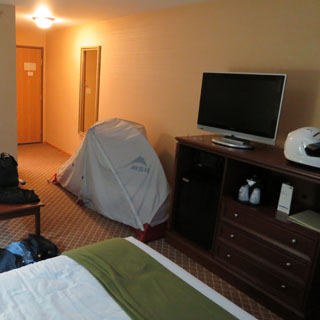 Lake Michigan. The immense size of these fresh-water Great Lakes is hard for me to grasp. They're oceans.
Miles and miles with nary a curve or hill through forests of low pines. Kansas may have a reputation for being flat; but, there's nothing there as flat as this.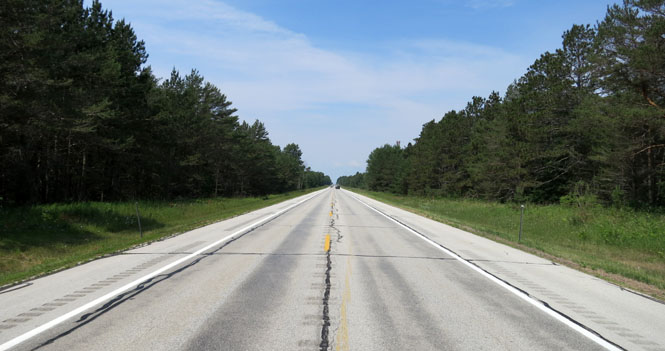 Engadine, Michigan.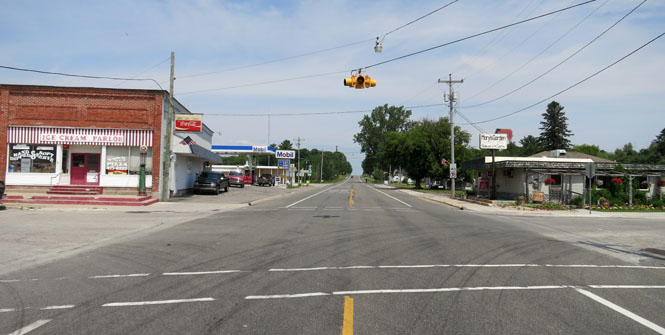 One of the better sandwiches I've had--Mary's bakery and cafe.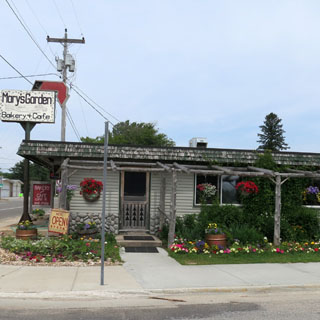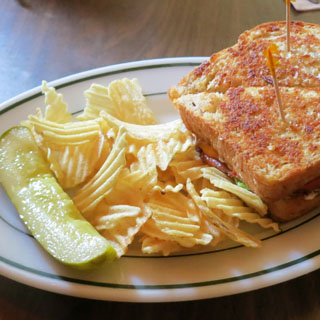 Ontario
I crossed the border and turned left to follow the shore of Lake Superior. I suppose there's dirt here and there, but mostly it's granite, which means there are waterfalls everywhere.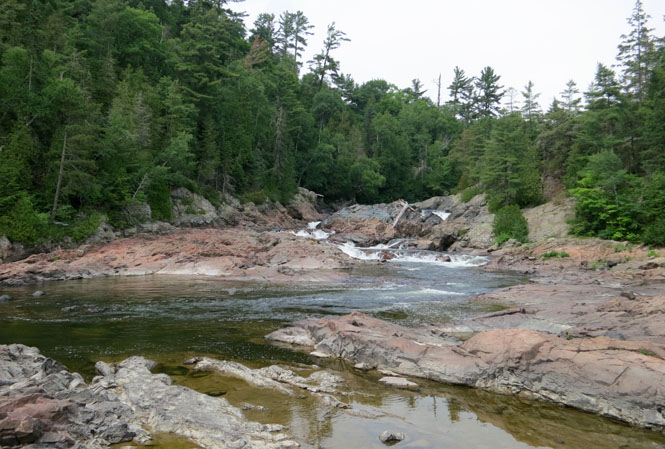 Lake Superior.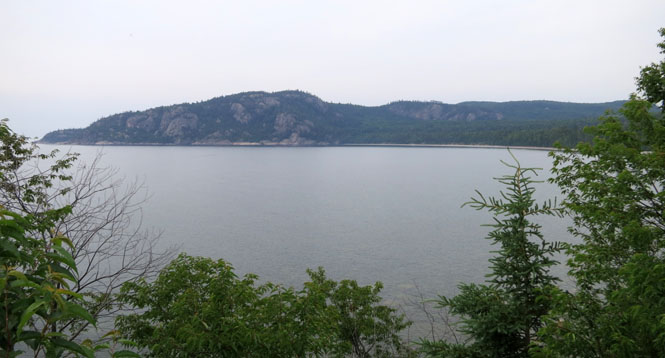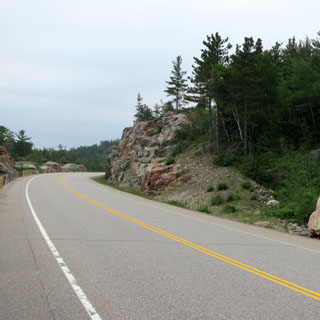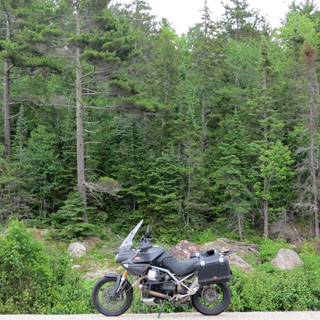 Wawa, Ontario. It's pronounced with an accent on the first syllable (and not after a George Harrison song).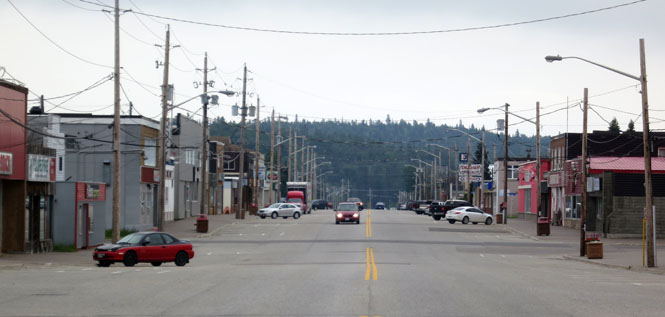 A Cessna 208 on floats; that's a good looking airplane. Wawa had a few large sculptures of geese through the small town. This isn't one of the better examples, but it is the one that let me park the bike up close.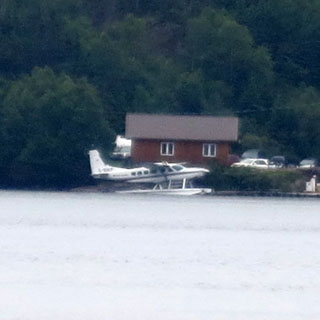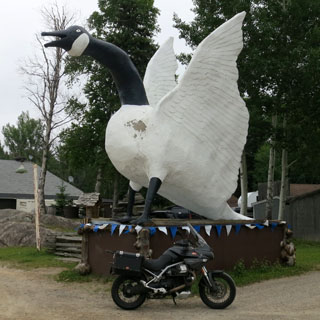 I stayed at the oldest hotel in town (by a large margin): the Lakeview. Not many hotel rooms have separate sitting rooms. This one, indeed, has a view of the lake.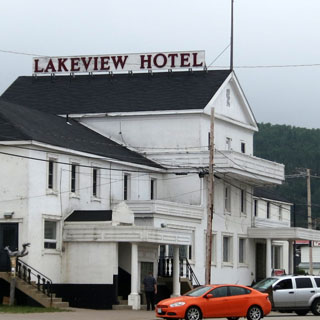 A music event was happening this weekend and there were bands playing at more than one location in town. This is at the Lakeview Hotel bar. And, that's another dog-in-truck picture to add to the collection.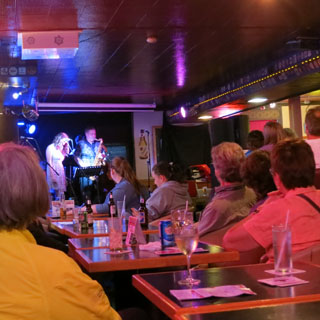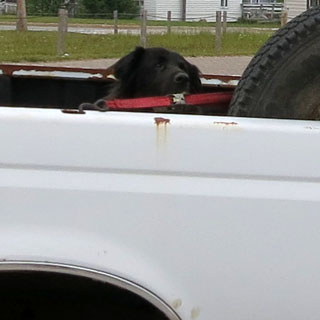 I woke to heavy rain. It would come and go all through the day. This was my chance to stop at a Tim Hortons. If you want coffee in Canada, Tim Hortons is for you.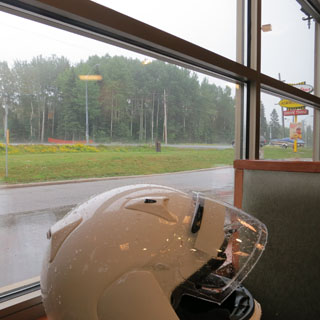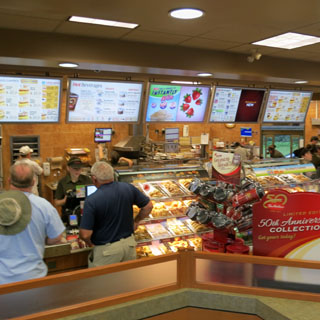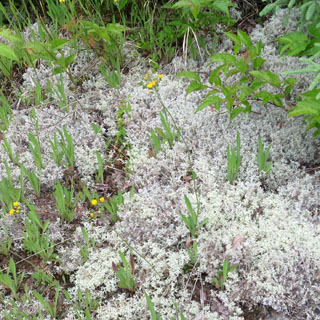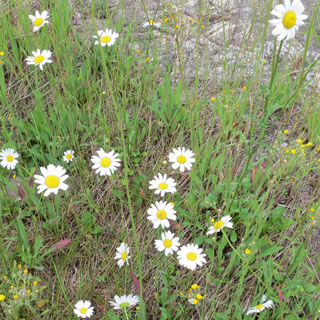 White River, Ontario.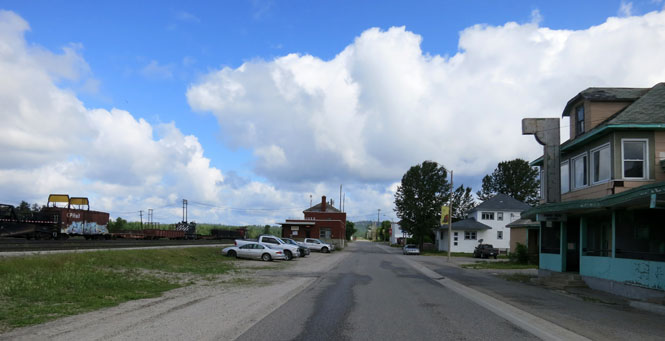 This is the story, as I understand it: In 1914, a Canadian army officer bought a bear cub in White River, Ontario and took it to Winnipeg. He named the bear Winnipeg (or Winnie, for short). When the officer was transferred to England (for eventual duty in France) he took the bear with him and left her with the London zoo where she became a favorite with children (who were even allowed to play with her).
A. A. Milne and his son Christopher Robin were frequent visitors of the zoo and Christopher added 'Pooh' to the bear's name (for his pet swan of that name). A. A. Milne wrote the first Winnie-the-Pooh book in 1924.
Winnie died in 1934, and her obituary was in the Times.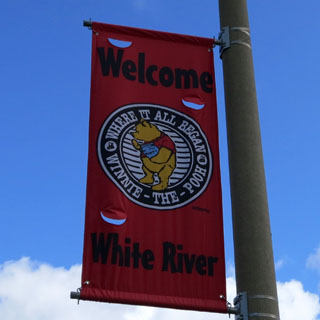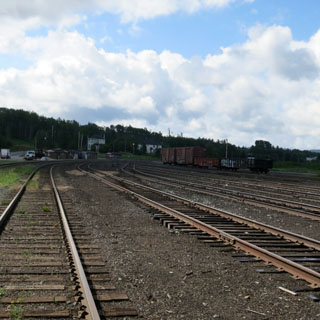 I'm not sure what this mine was processing. We'll assume it's gold.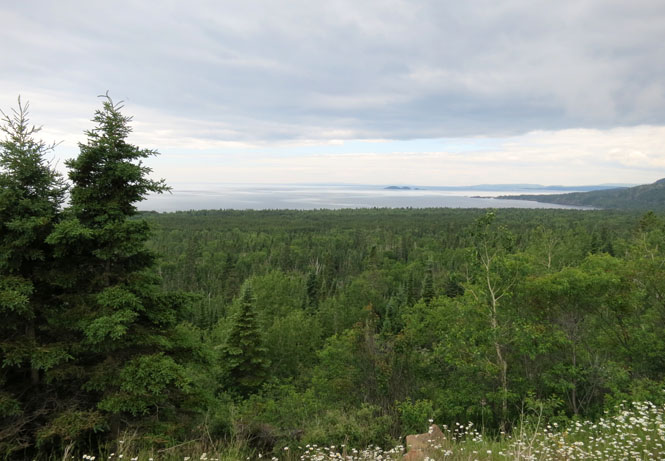 You'll see hundreds--thousands--of these piled rocks along the highway. They're called Inuksuks "likeness of a person". I was tempted to make one of my own, but didn't.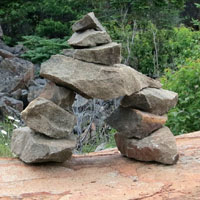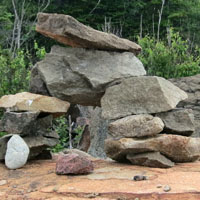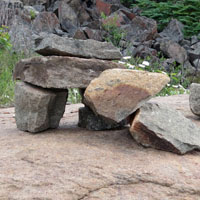 Aguasabon River Gorge.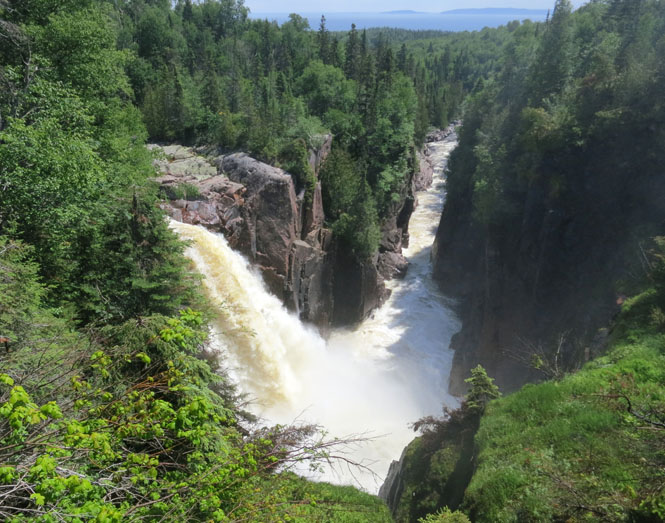 Lake Superior.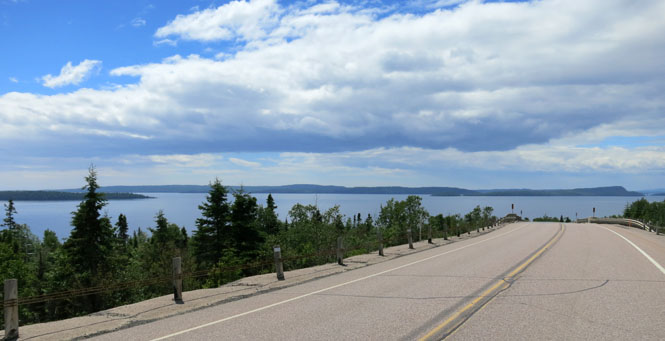 Nipigon, Ontario.

This is my favorite kind of local museum. Stuff; lots and lots of stuff. That's a display of the worlds largest Brown Trout. Or rather it was until the fire... Now, you need to use your imagination. To the right is a broken curling stone. If you had a broken curling stone, what would you do with it? Why, put it in the museum along with all the other stuff!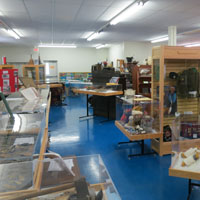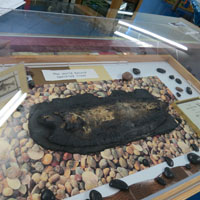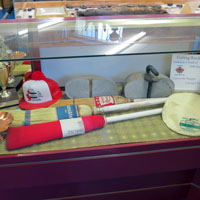 At Thunder Bay, I had the choice of continuing to follow the shore to Duluth, Minnesota, or turning west to stay on the Trans-Canada highway. I decided to turn west.
These thundering waterfalls are beyond impressive.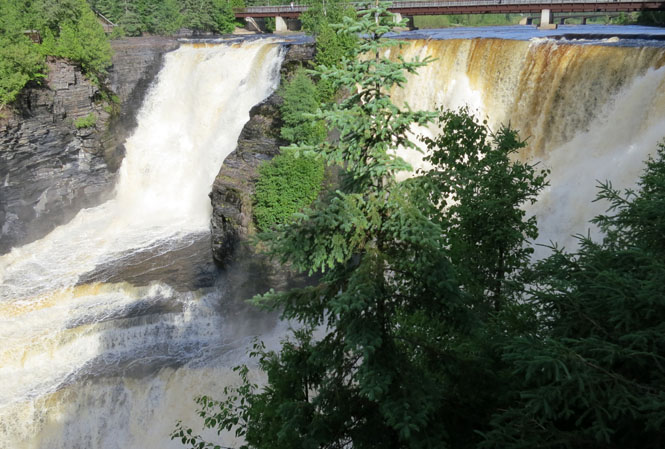 Lakes and more lakes. I assume they're all named; there are hundreds of them along the highway.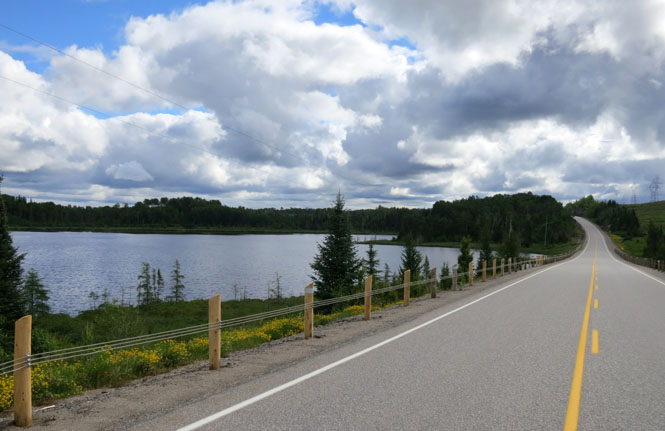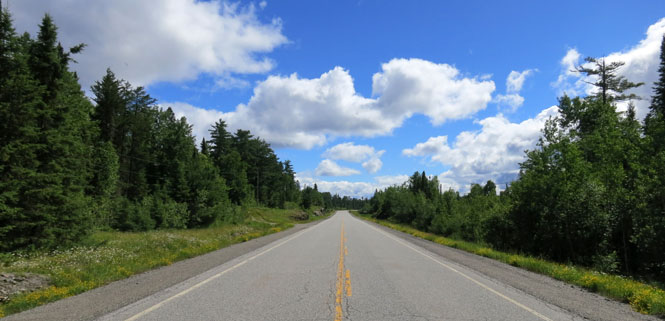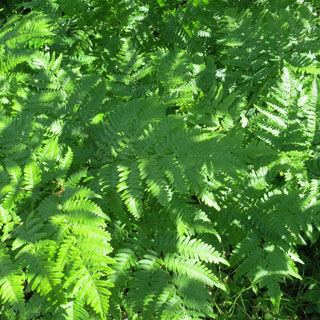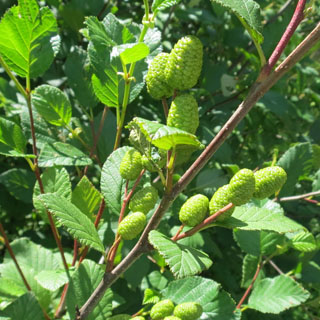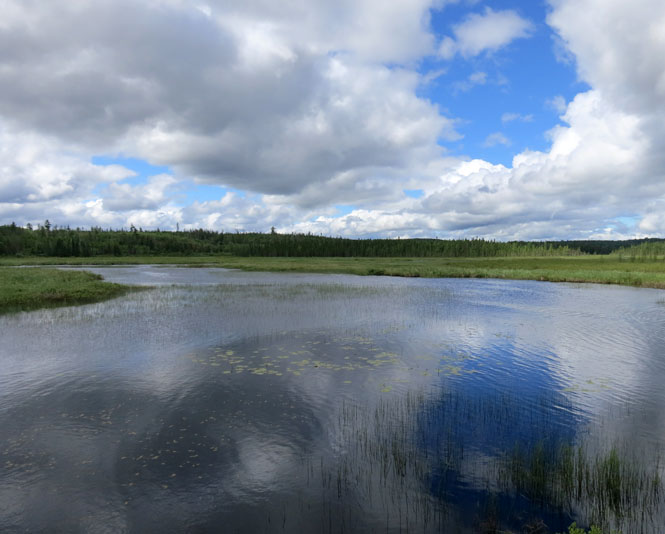 Sigh... If your time is limited by weather, you need to do road repair all at once. This was actually not as bad as it looks, but nonetheless, I do not like riding on slime. This went on for several miles. In places, the road was completely dry, so that was fine.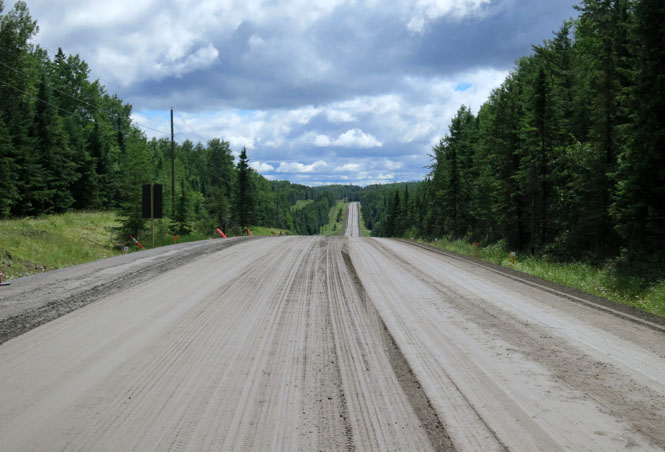 Fort Frances, Ontario is right on the border. A de Havilland Beaver is an awfully good looking floatplane. At each meal (in Canada, I mean) I was asked if I would like fries and gravy. I always said no. But, considering that this would be my last chance, I said yes. OK, yes; it's pretty good!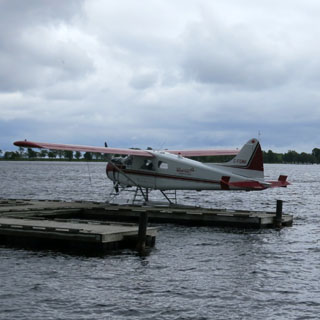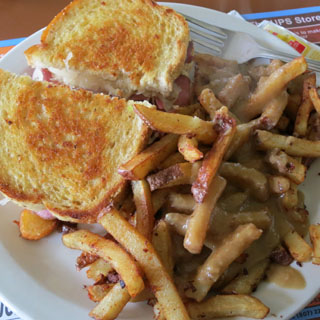 Minnesota
International Falls, Minnesota.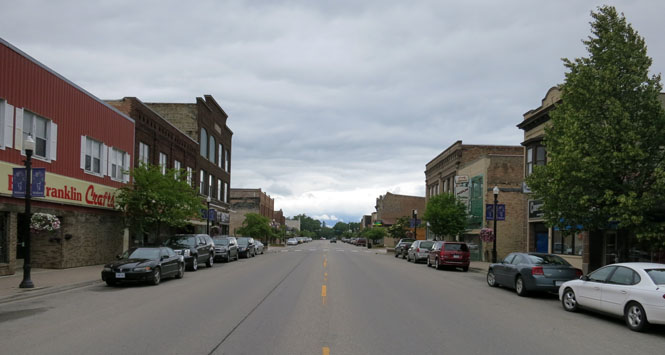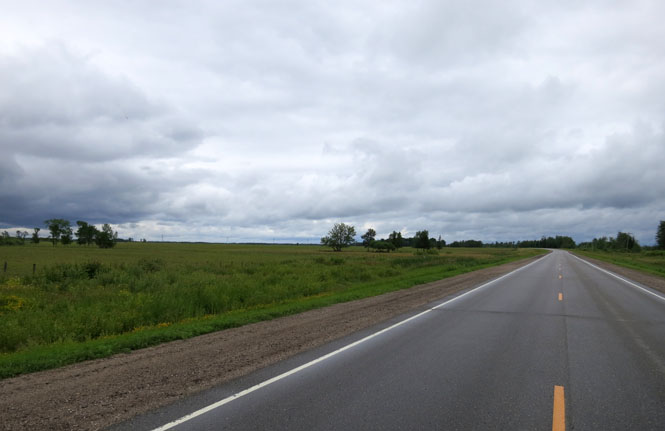 Black Duck, Minnesota.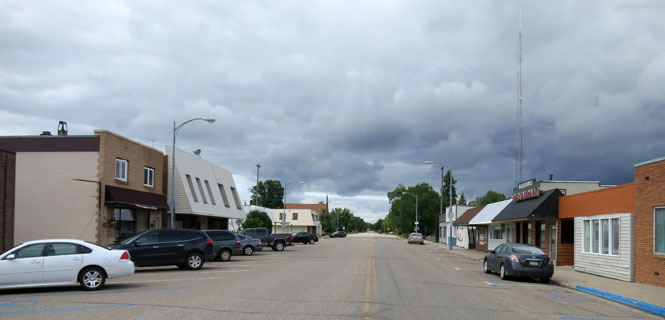 Naturally, a town with the name "Black Duck" would need to have a large sculpture of a black duck. So, here's my second installment of a Moto Guzzi posing with a really large bird.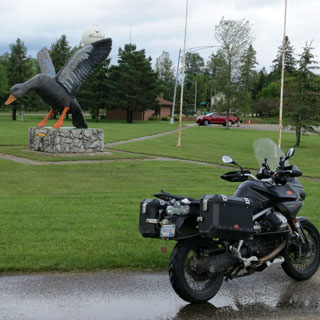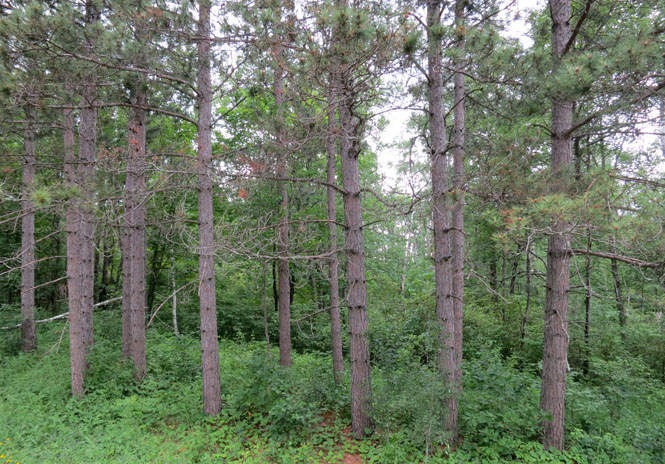 Lakes, and more lakes. It must have been something of a challenge putting the road through this area.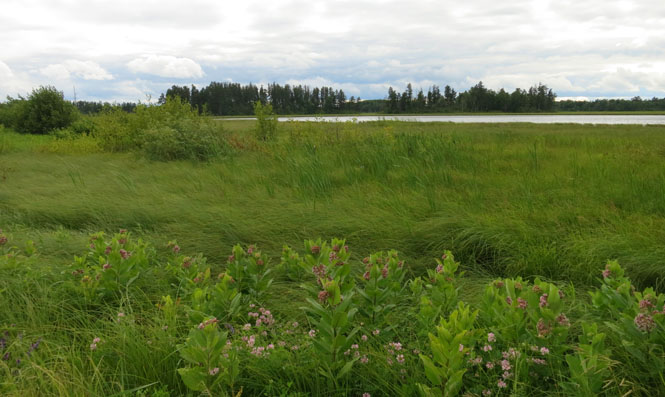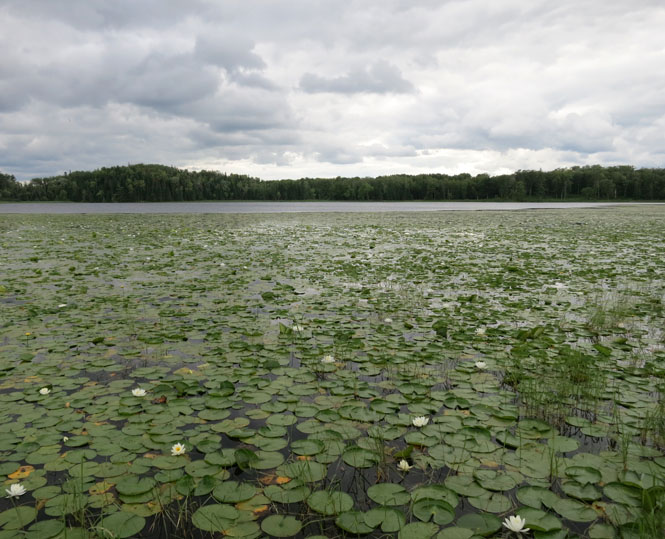 Pelican Rapids, Minnesota.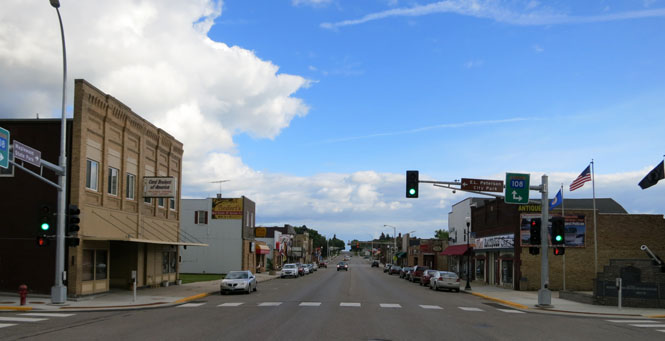 Since the town is named (indirectly, at least) for a pelican, they must also have the "world's largest pelican" in the city park. Bird number three. Check.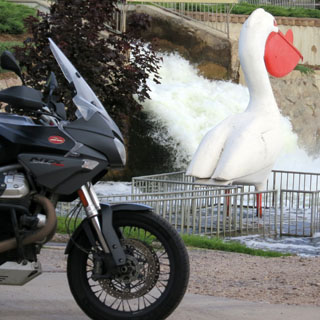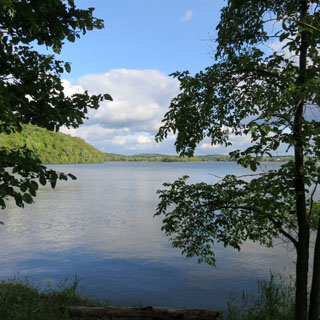 The device the tractor is pulling creates those rolls of hay. Just moments after I took this shot, another one rolled out the back.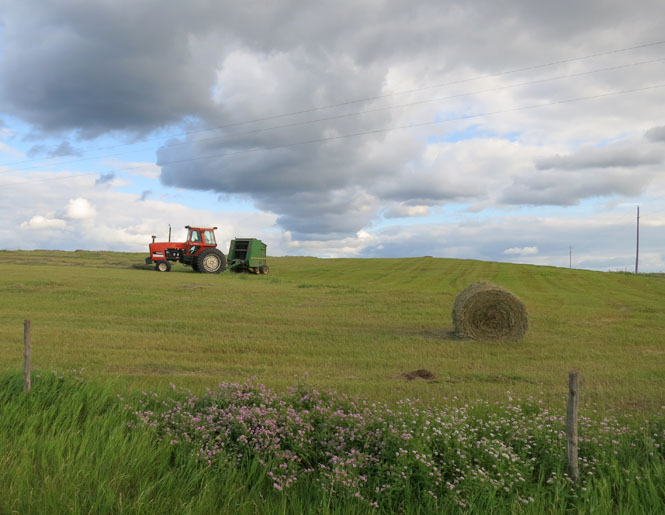 Fergus Falls, Minnesota.
Elbow Lake, Minnesota.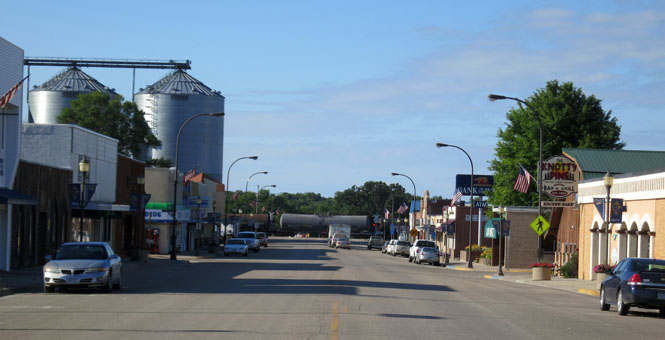 The breakfast special that morning was "blueberry pancakes." Perhaps I didn't really need the whipped cream, but it was very, very good.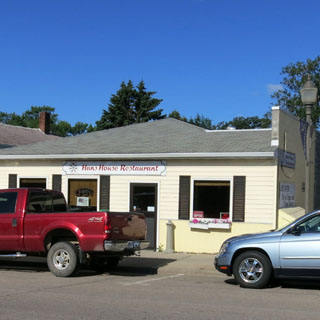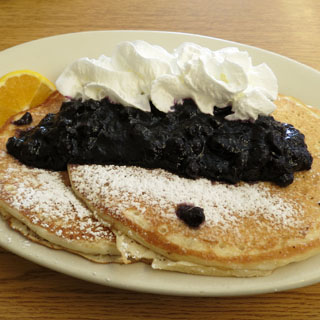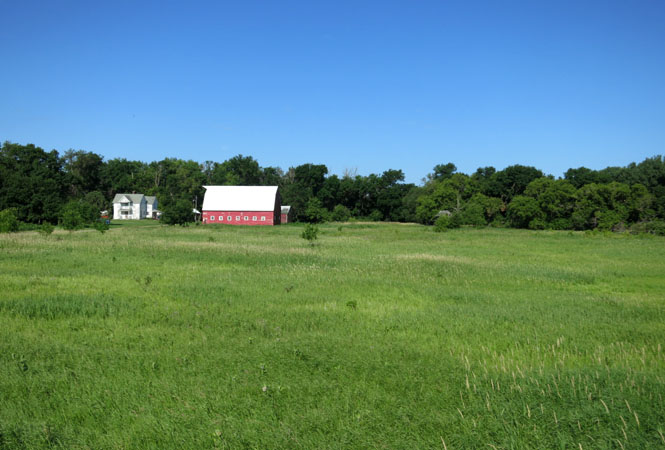 South Dakota
Millbank, Minnesota.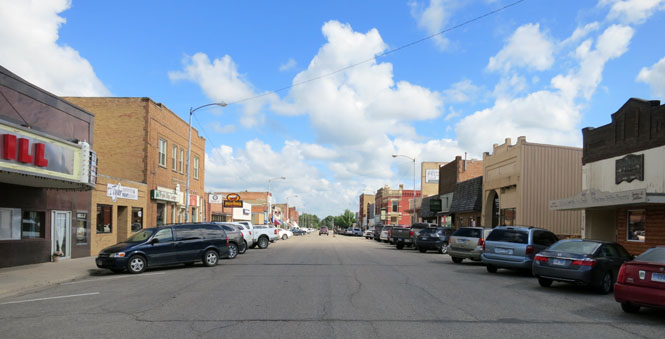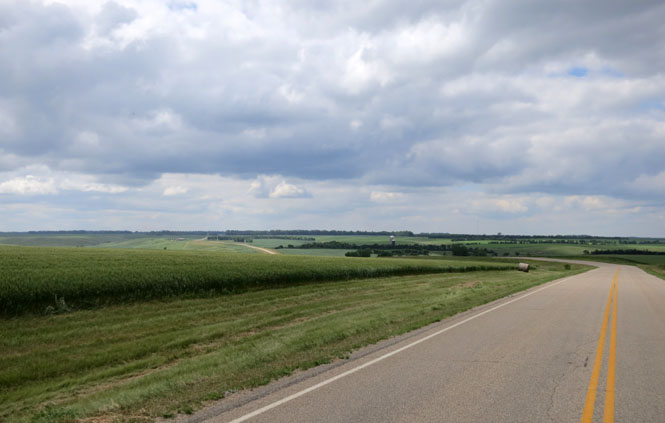 Waverly, South Dakota.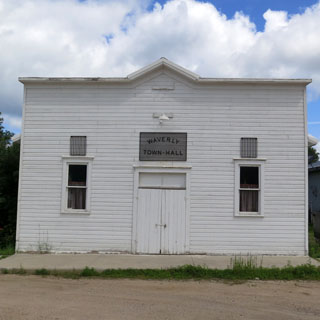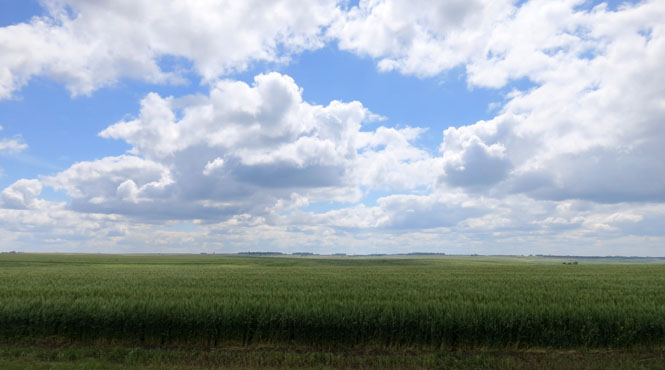 Watertown, South Dakota.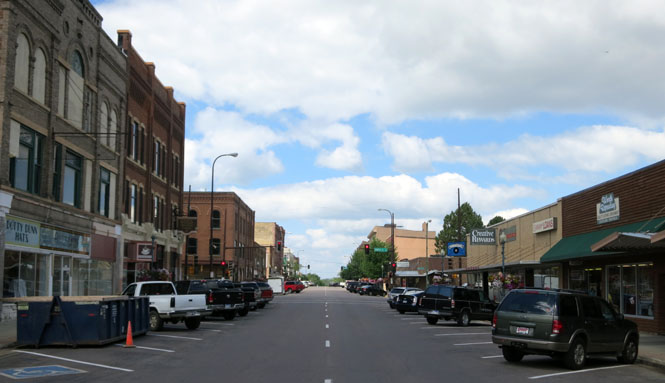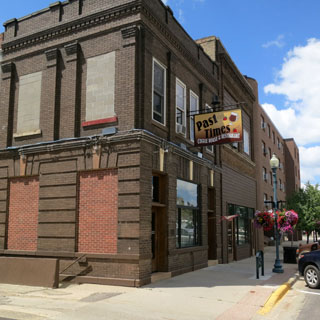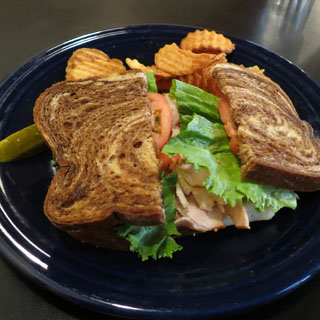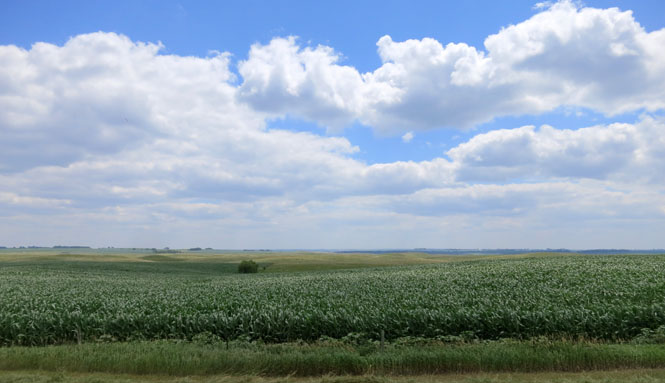 Winfred, South Dakota. There's not much of a parking problem in Winfred.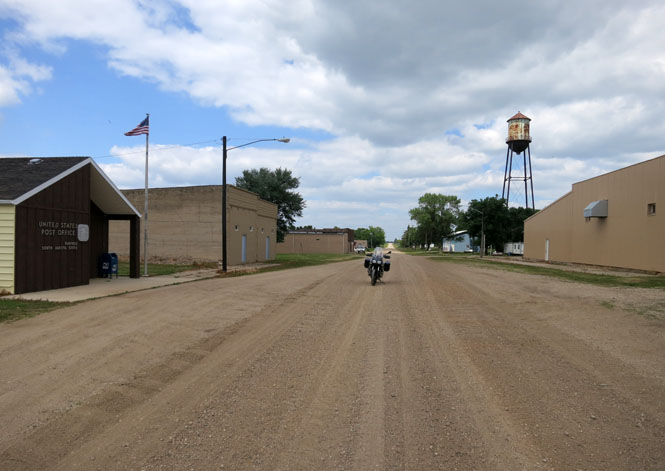 Salem, South Dakota.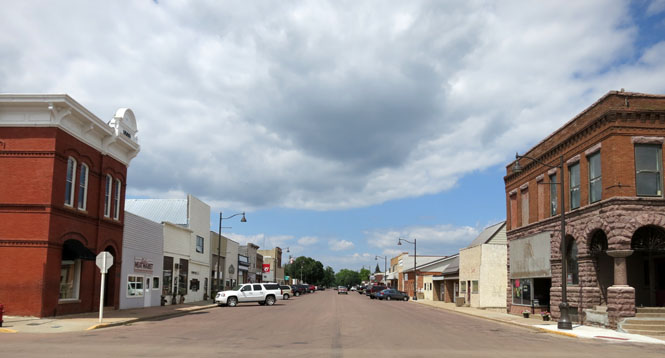 Freeman, South Dakota.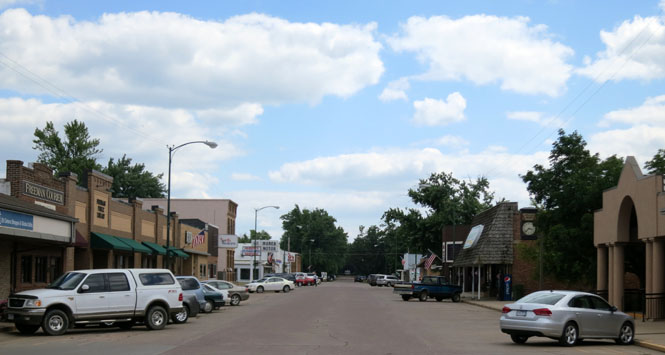 Nebraska
The broad Missouri River Valley. Lewis and Clark camped along this bluff. The shot is looking north towards South Dakota.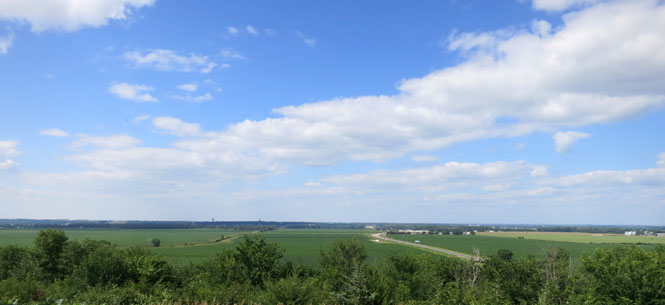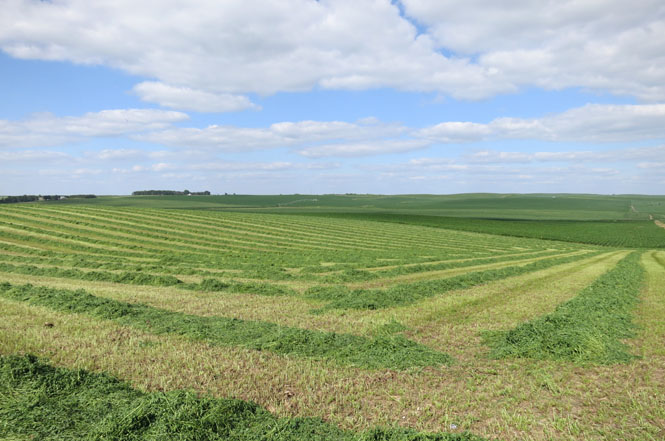 Columbus, Nebraska.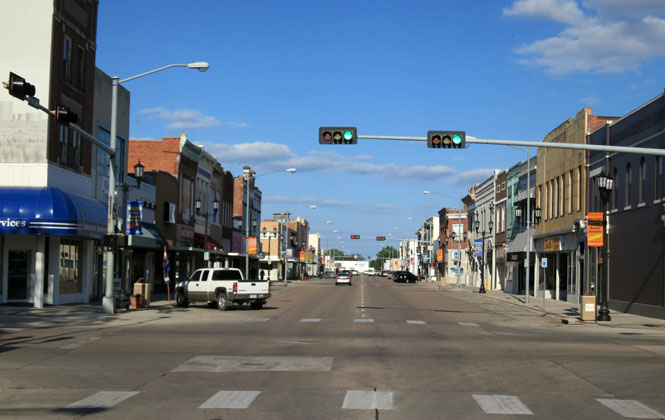 Kansas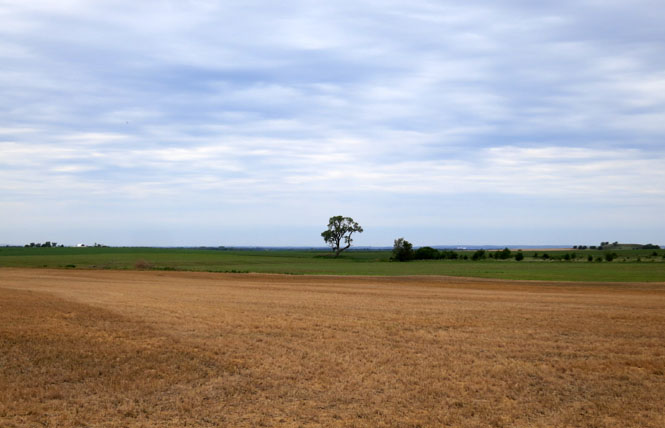 Good trip; remarkably good (cool) weather.
last edit: 7/17/2014