March 23, 2014


The Marais des Cygnes River is in far eastern Kansas (flowing east into Missouri). If it is known today, it is due to a Civil War battle in 1864 (one of the largest Cavalry engagements of the war) and for the massacre that took place there in 1858.
Kansas

Marais des Cygnes National Wildlife Refuge
The Refuge was established in 1992 for the protection and restoration of bottomland hardwood forests. Approximately 5,000 acres of the 7,500 acre refuge are available for wildlife oriented recreation including hunting, fishing, and birding. A wildlife sanctuary encompasses the remaining 2,500 acres of the refuge and is not available for public use.

--NWS website
On this day, quite a bit of the refuge was closed to the public as some sort of habitat renewal was going on. I'm not so sure that I didn't somehow inadvertently enter that restricted area by parking off a stretch of gravel road on the backside.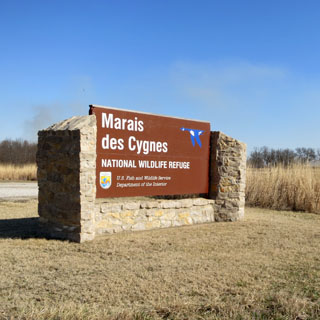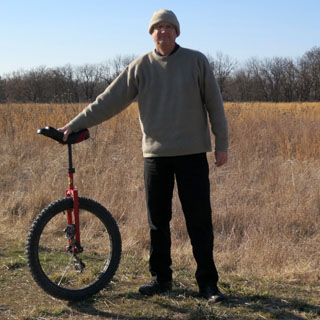 Hardwood groves and natural grasses.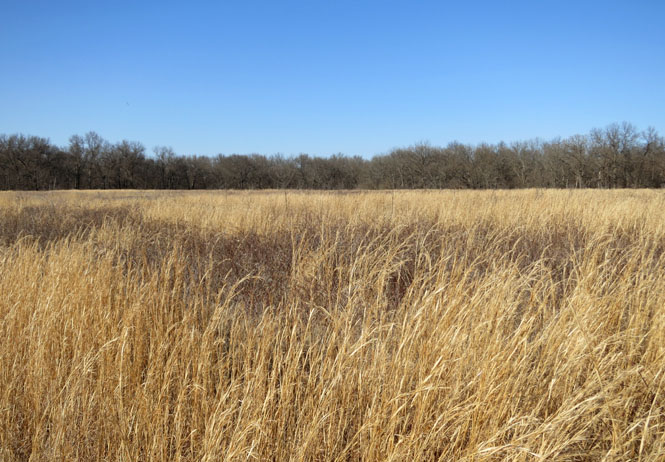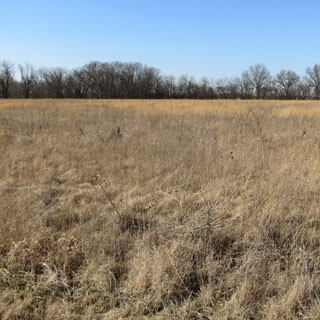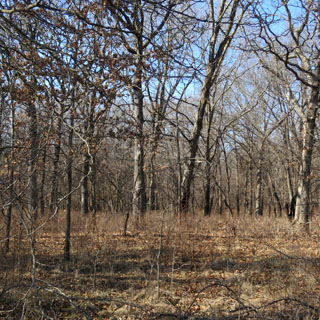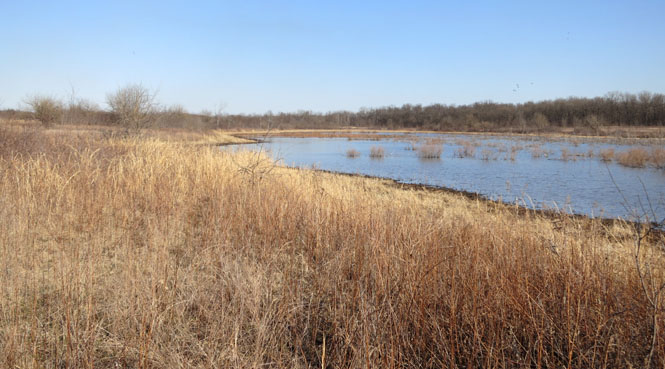 I saw (and heard) quite a few birds, but this woodpecker is the only one I photographed.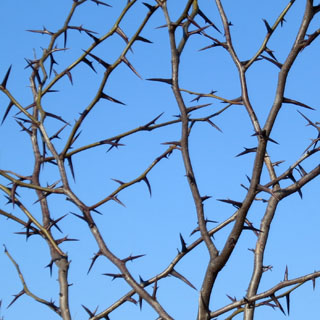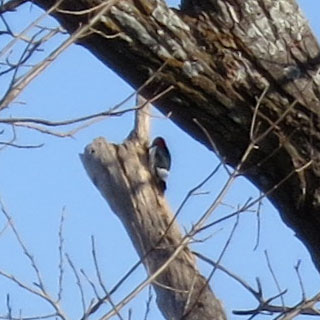 This grove would be a cooler place to be during the summer.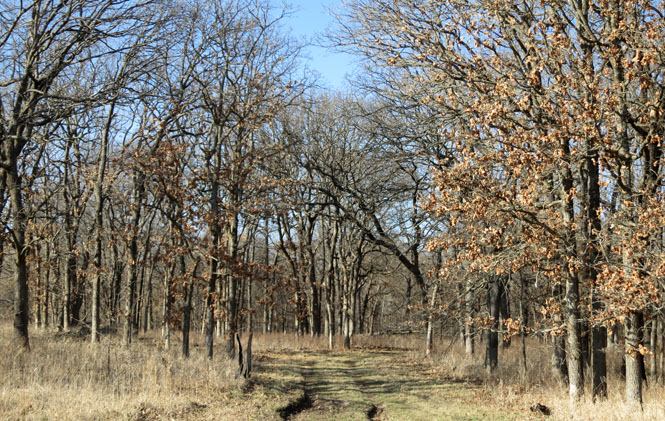 Marais des Cygnes Massacre Site
In 1858 thirty proslavery men from Missouri captured eleven free-staters from Kansas, took them to a gully near the river and shot them. Five were killed. The event was big national news and only added to the forces leading towards war.
You'll need to drive on about four miles of nicely graded dirt to get to the site.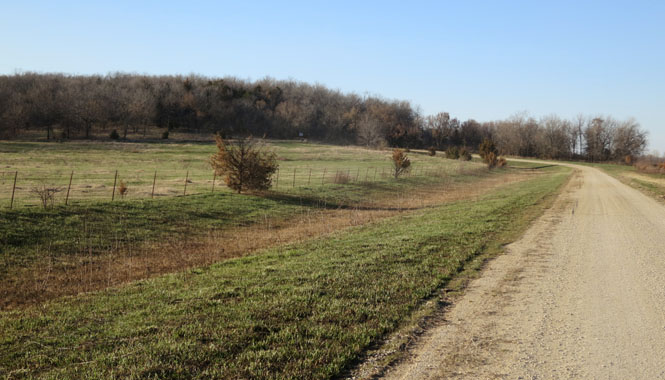 There's a picnicking area on top of the hill. The massacre site is further along that road (down the hill).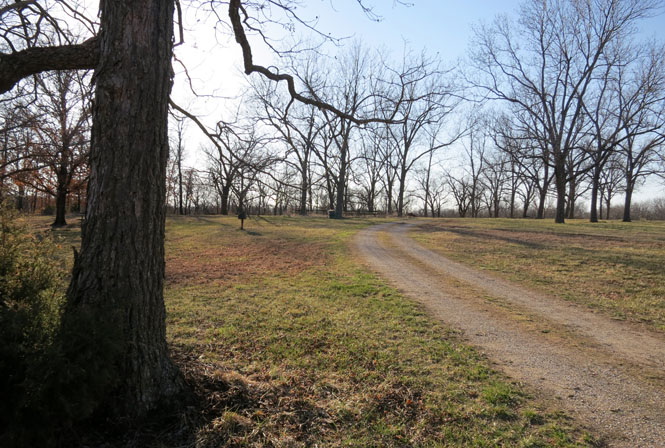 This is the site of the massacre. Only one of the men (and not the leader) was ever brought to trial.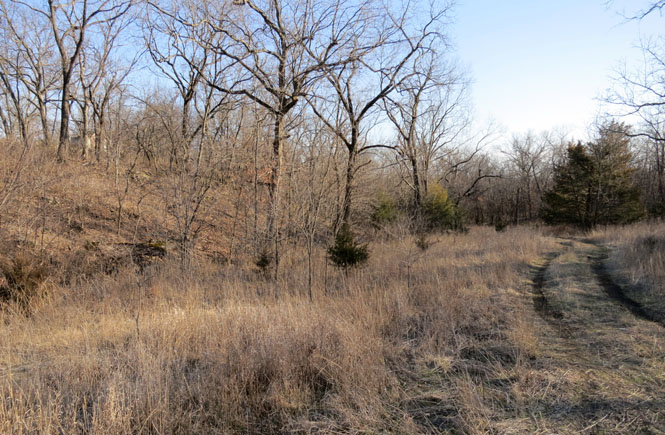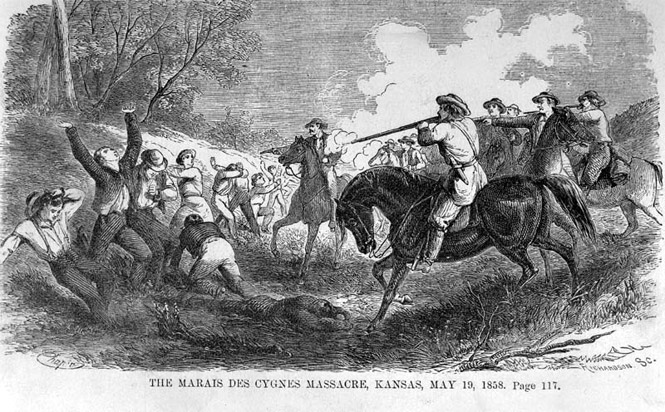 There are a number of panels explaining the events of that day. The Kansas Historical Society has done a nice job.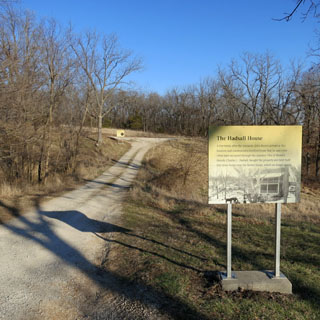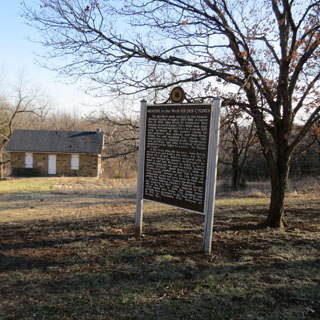 John Brown built a sort-of fort at this site soon afterwards as he conducted his own form of retribution. Just a few years later (1862) this stone house was built by a friend of his. It (and the land) is now owned by the state.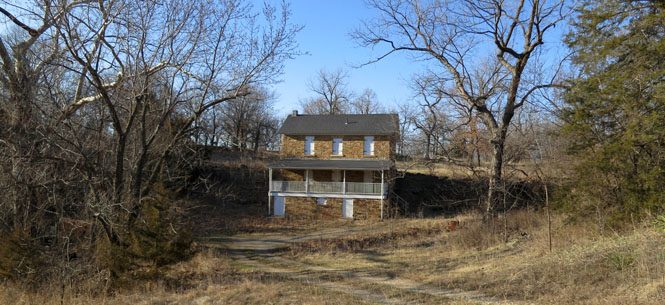 last edit: 3/24/2014