October 10, 2015

The Barber Vintage Festival is an annual three-day event of motorcycles that takes place just east of Birmingham, Alabama.
The Barber motorsports museum is much more than you'd ever expect; it's the most lavish motorcycle museum in the world and it sits on park-like grounds that would otherwise be on any tourist guide even if there weren't also a world-class race course.
Of course, there are a number of other motorcycle events all over the country; but, there's nothing that comes close to this one for variety and quality and really knowledgeable people attending (at Sturgis or Main Street Daytona Beach, there's a good chance that most bikers attending will have never heard of Moto Guzzi. That would be impossible, here)
Alabama
There's plenty of parking outside the facilities (at other times, the lot next to the museum would be sufficient). I suppose after heavy rains, this field might be a problem, but it wasn't so bad when I was there. Dozens of school busses had been called into action to shuttle people from the lot to the Barber museum entrance.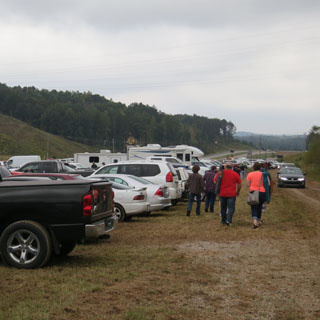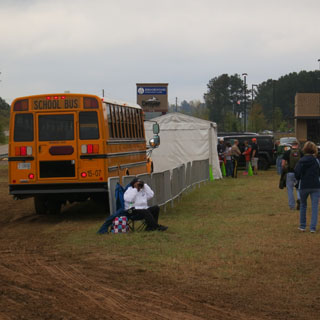 It's not uncommon for brands to group together, but it isn't common to see so many Nortons and Laverdas in one spot (not to mention all the others).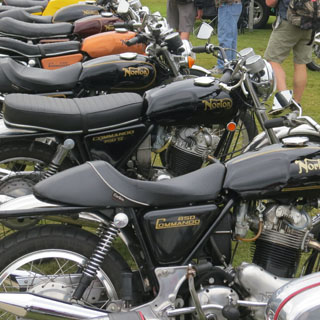 On this side of the course we have vendors and supporters. Triumph is a factory sponsor of the event, so they had a large tent and display.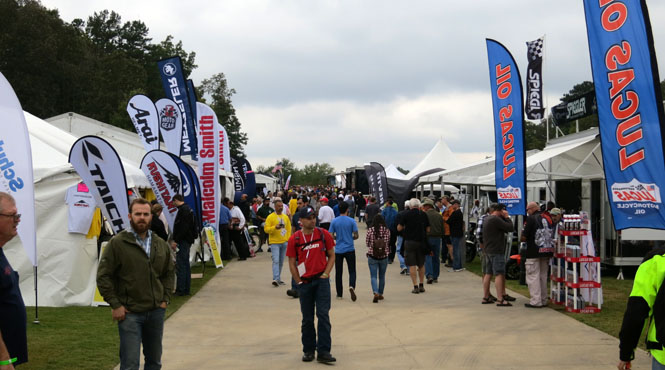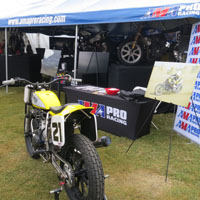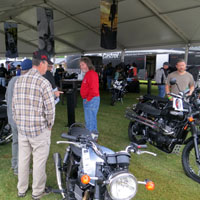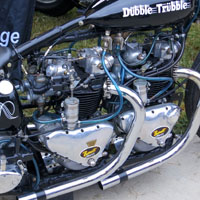 The swap meet has row after row of: 1)old junk, 2)exactly what you've been looking for.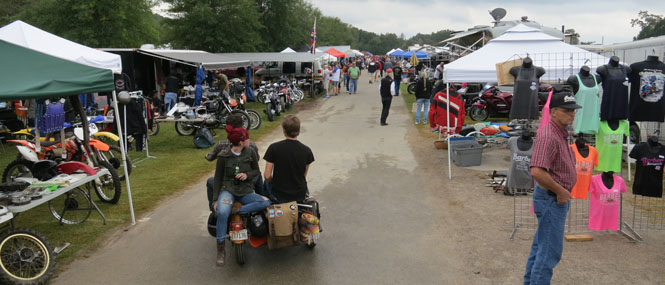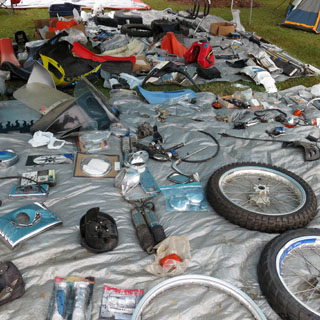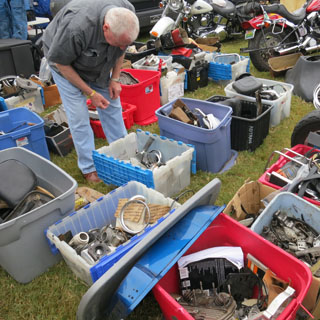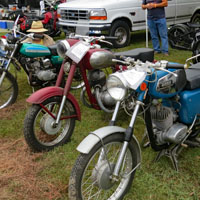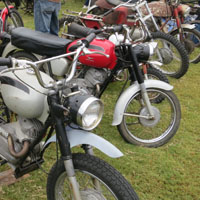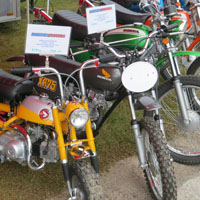 Several (free) shuttles ran the loop all day. Hop on, hop off.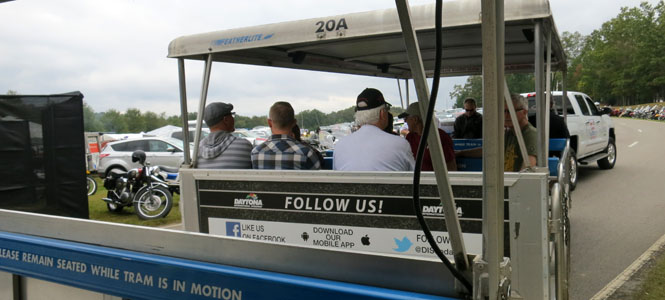 At the Ace Cafe corner.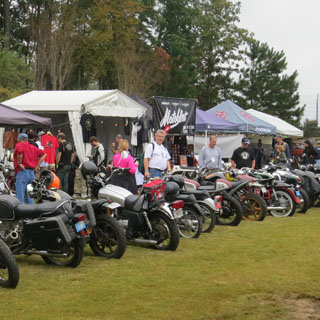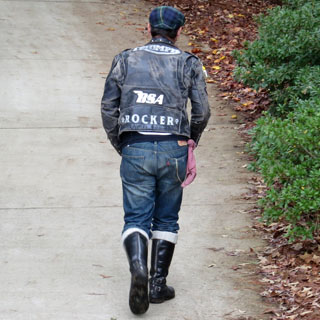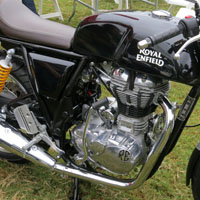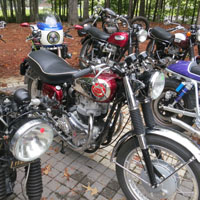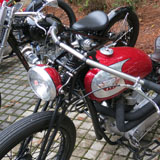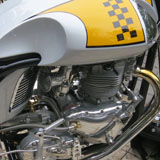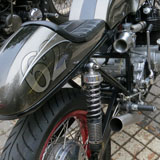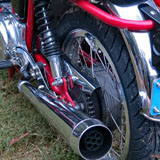 There are a number of camping areas. It might be soggy.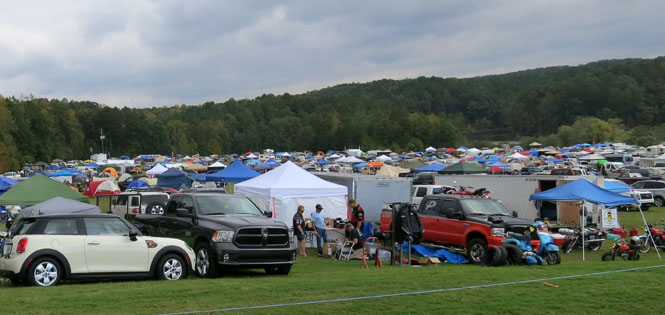 The museum. I really had no idea; this place is enormous and they still need more room for the motorcycles they have, but don't have the room to display.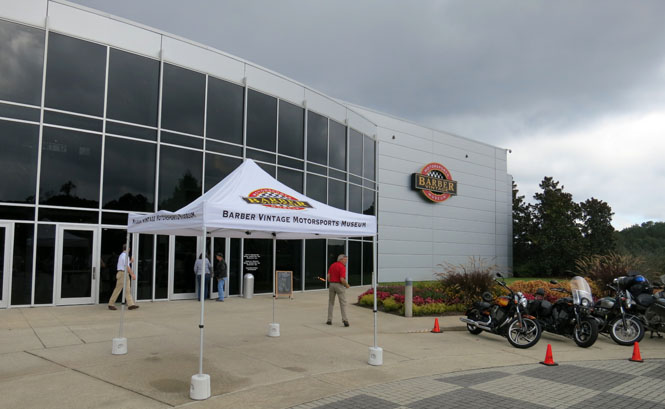 A special display to highlight MV Agusta.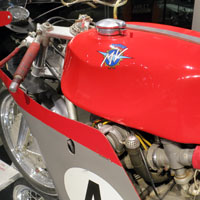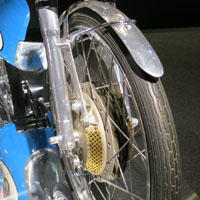 The museum is mostly about motorcycles, but there are still quite a few racing cars, especially Lotus.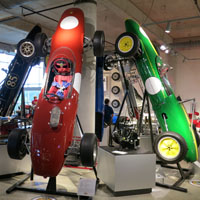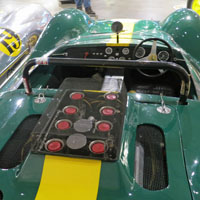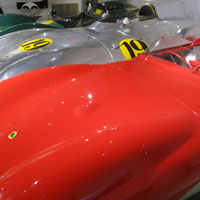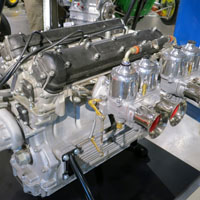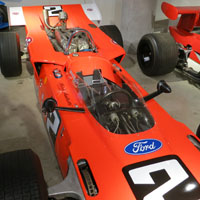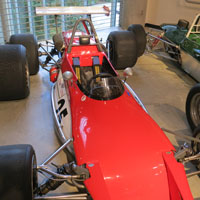 Motorcycles stacked on a spindle...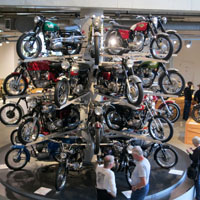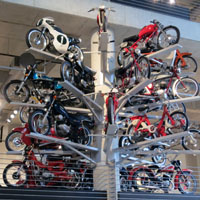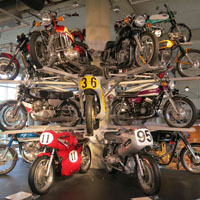 ...and, motorcycles stacked on shelves.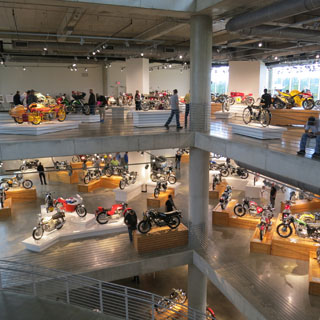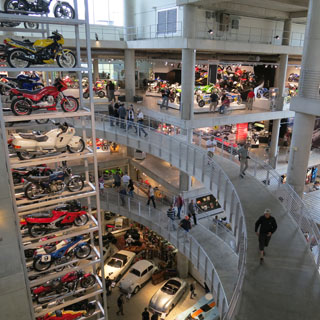 Motorcycles and still more motorcycles. Some rare, some famous, some obscure; they all seem to be here (the man on the extra-large elevator with doors on each end, announces "fifth floor, motorcycles!"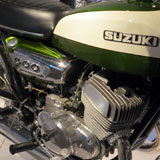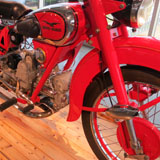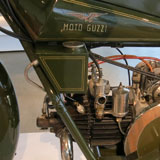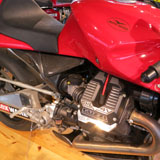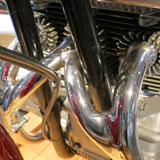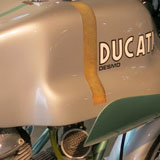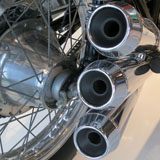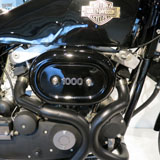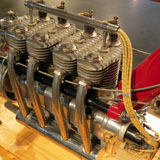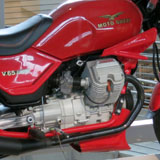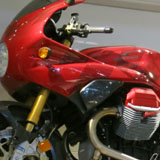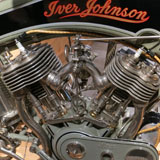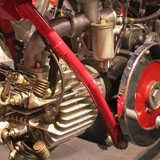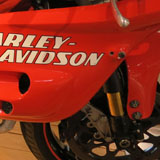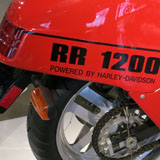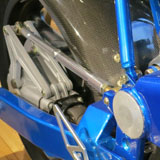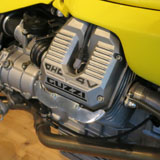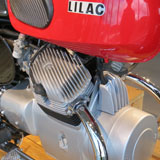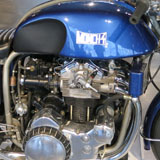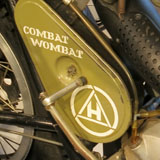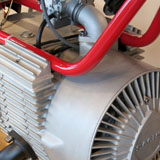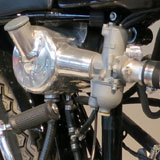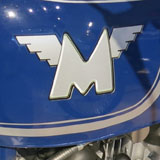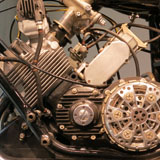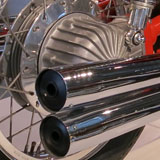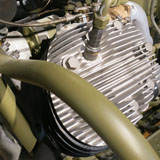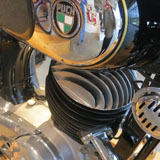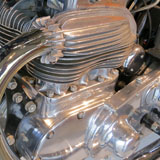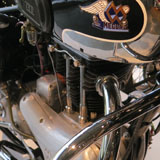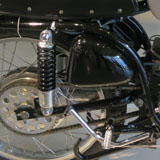 The racing motorcycles built by New Zealander John Britten (1950 - 1995) have become almost mythical since that first race at Daytona in 1991. For this event, nearly all the bikes (only ten were built) were brought to Alabama. They were on the track, and two of them even raced in their class later in the day--and not just cruising on parade.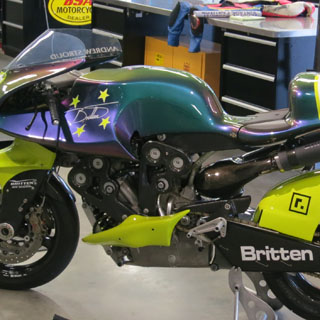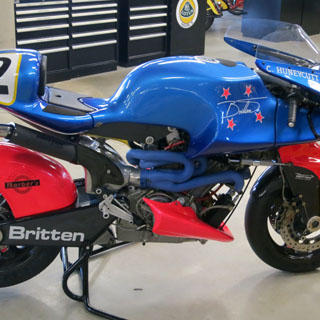 The ground-level floor served as the garage for these machines. This isn't something that you're likely to ever see.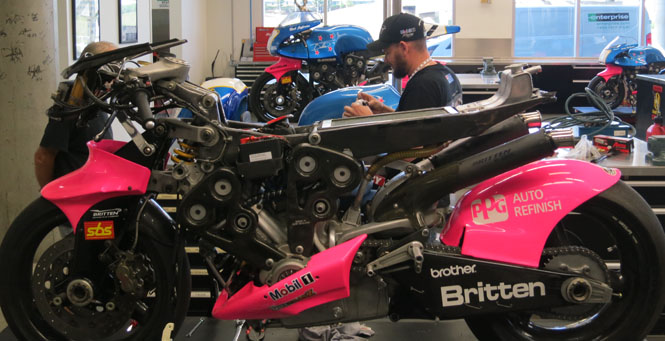 Through the day, there were numerous races of even more numerous classes. The course at Barber fits in a rather tight space, so the track appears to loop back and forth like a ribbon of taffy.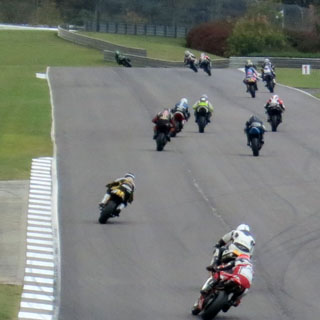 Walking through the paddock (yes; it's open).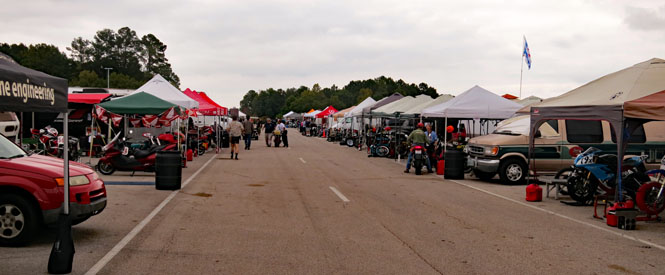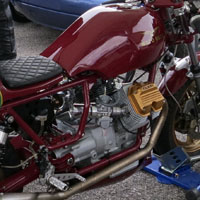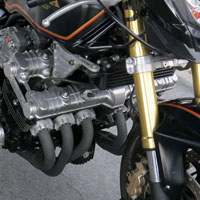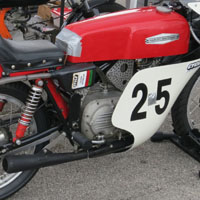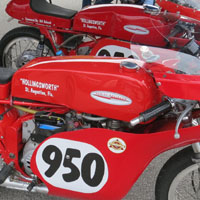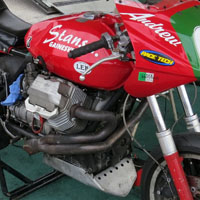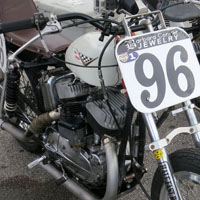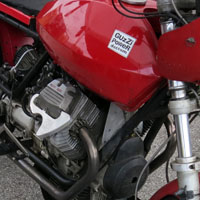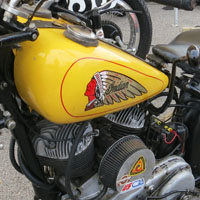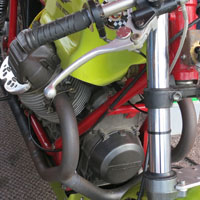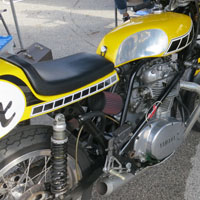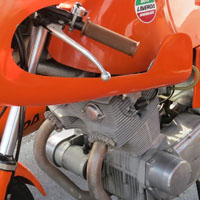 More racing into the evening, including sidecar classes.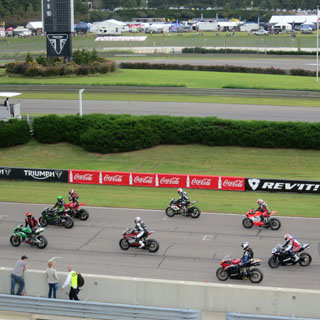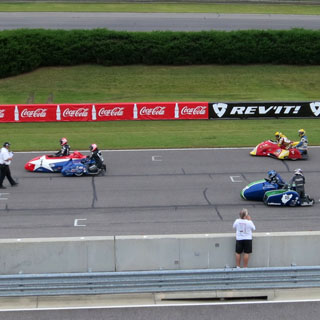 last edit: 11/4/2015