October 17, 2015

The International Linemen's Rodeo is held in Bonner Springs, Kansas. The competition is intense.
Kansas
Most the crowd iseemed to be connected to one of the teams and is highly knowledgeable about what's going on. I found I could ask anybody standing next to me about details and they always knew the answer and would always take the time to explain things to me.
They've got a forest of poles to work on. It's quite a facility. There are teams from all over this country and (I was told) from nine other countries.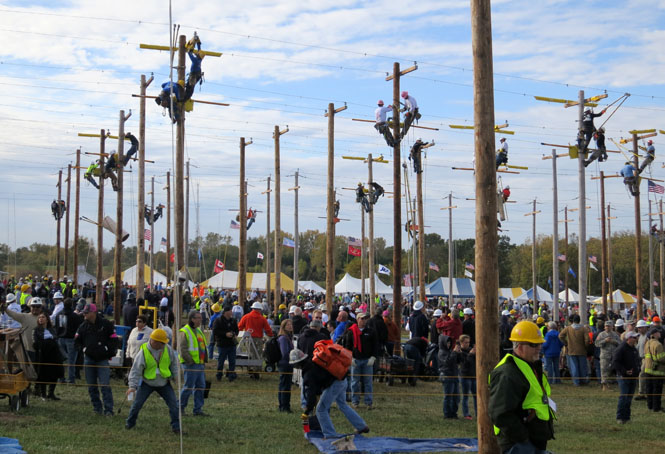 I don't know how many events there are, both individual and team. Some events (the pole climb, for instance) are mostly about speed, but mostly the other events involve some routine task that must be completed perfectly and under the clock. Any safety infraction will add penalty points, and (as I was told) the competition is of such a high quality, that any infraction will knock you from the running. For all of the events there are also categories for apprentices, journeymen and masters.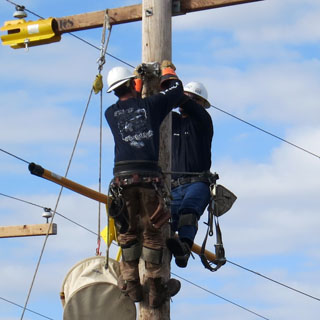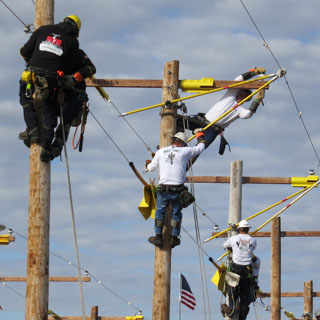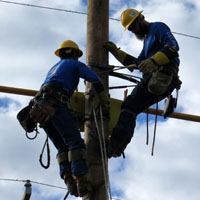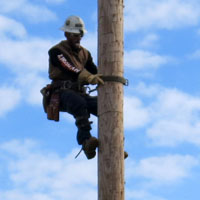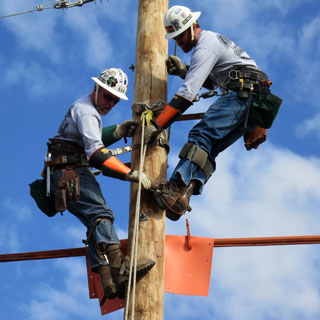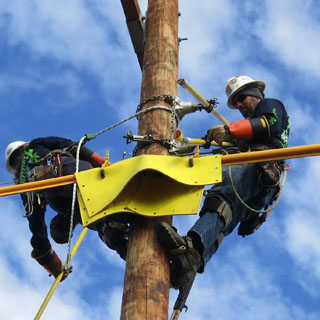 Select your egg carefully. Your egg is carried up in a basket, but on the decent, it's in your mouth and must not break. Smooth and steady beats fast and rough.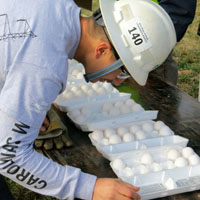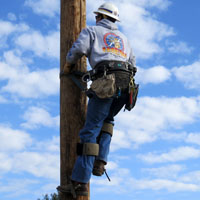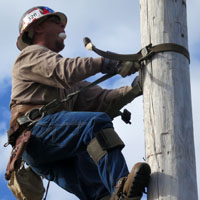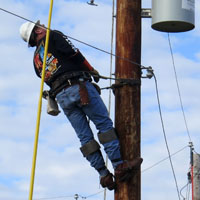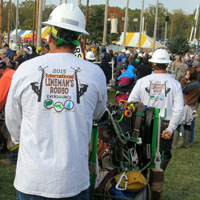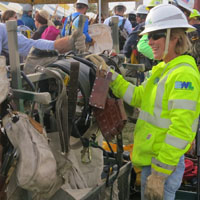 That's the rescue event (below, left). A full weight dummy is lowered to the ground in a harness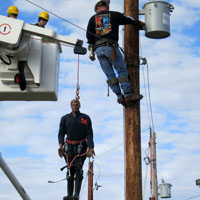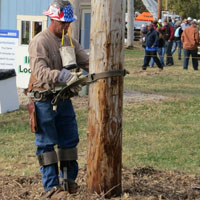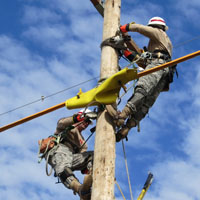 There's a lot of pride here. The U.S. Army is represented by the Army Corps of Engineers. You'll see different types of equipment used on the same events. Talking to one crew leader, he told me that that was one of the benefits of the competition--to see other ways of doing things.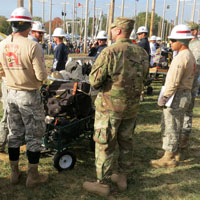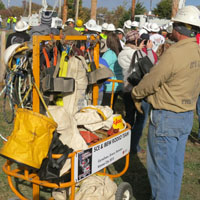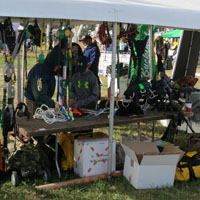 I am impressed.
last edit: 10/25/2015