November 6, 2015


The Prairie Sunset Trail extends from Goddard (the small town on the right) to Garden Plain (that's it on the left). East of Goddard there are another two miles of trail. In the near-term, the eastern section will be extended.
Kansas
From Walnut Street at the edge of Goddard to 295th Street in Garden Plain the trail runs 5 1/2 miles along the old path of the railroad. The rough ballast that supported the tracks has been covered by a layer of crushed limestone. In some areas, the ballast rock has floated to the surface (or the limestone has eroded away), but it's never too bad that it cannot be ridden on a unicycle (with a low-pressure fat knobby tire).
At each section-line road, the trail is guarded by nicely painted green low poles as well as a yellow centerline post all meant to keep four-wheelers out.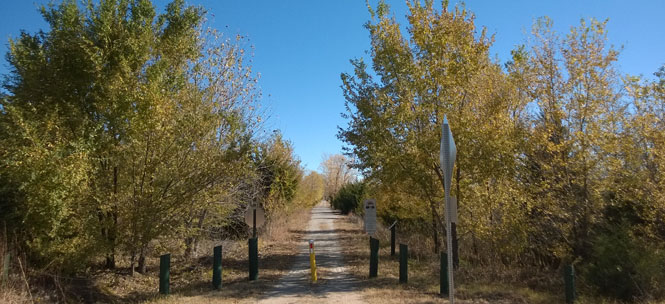 There are four bridges. Two of the bridges (like this one) have sharp step-ups that require me to dismount* (riding down the step is not a problem). There's also one tunnel (to provide a connection between the fields on either side of the sunken trail--it's part of a landing strip).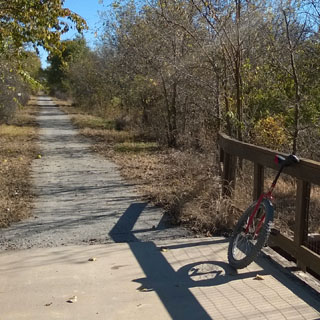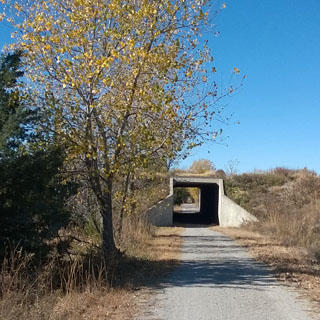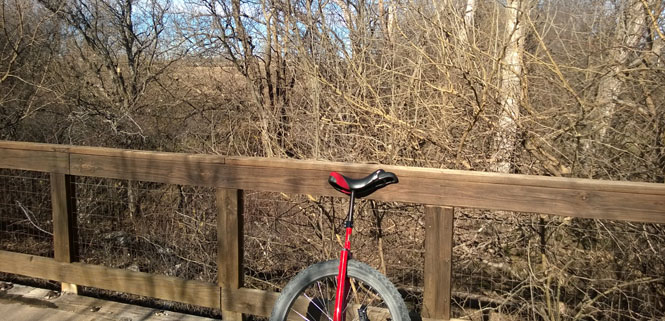 This bridge (below) has a nice ramp at either end; it's easy to ride across.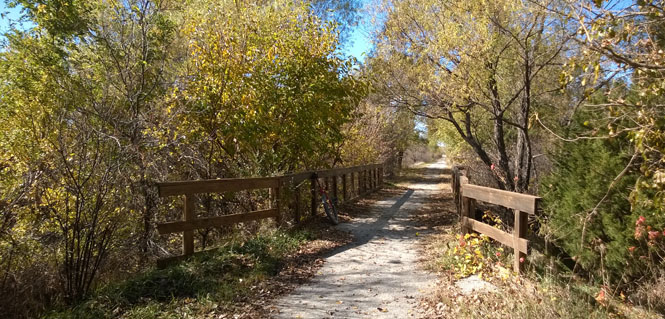 Mostly, there's good wind protection, but not always. Is it obvious that a crosswind is considerably more trouble on a unicycle than it is on a bicycle?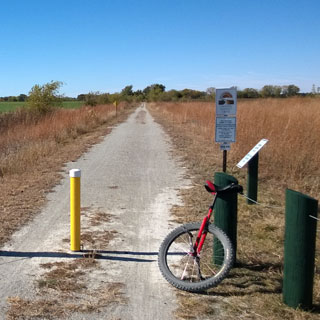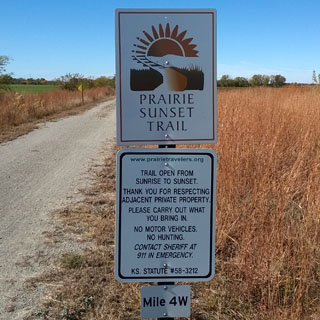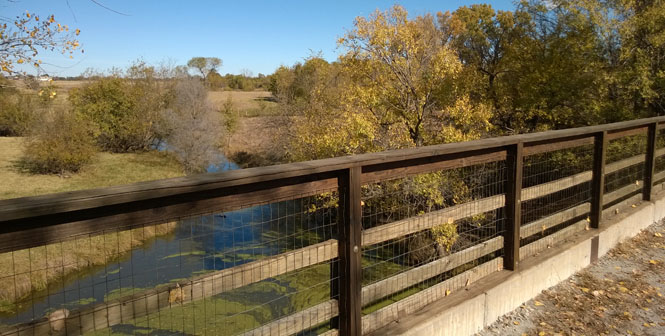 A full canopy of trees; nice.
Near Garden Plain is a nicely built covered bridge. It's one that I must dismount* at the step-up. The old tracks still exist for several yards, so the trail runs next to the tracks. I'll assume that in future years (when the trail is extended beyond Garden Plain) these will be removed.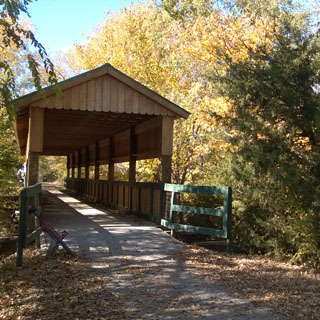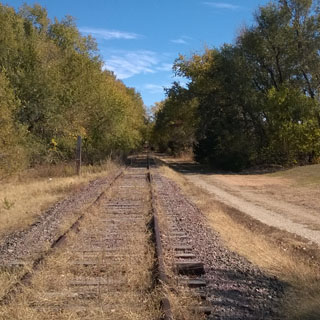 Arrival in Garden Plain.

It's time for lunch--patty melt and banana cream pie sounds about right before heading 5 1/2 miles back to Goddard. Riding a unicycle eleven miles is enough for now.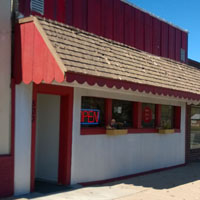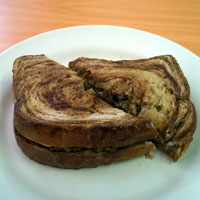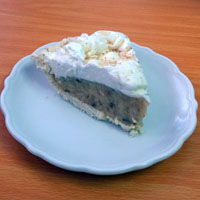 That's a springtime shot of riding on the eastern stretch of the trail (below left), and then a shot from today's autumn ride.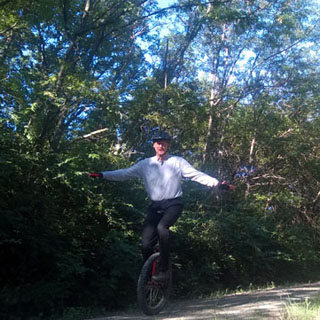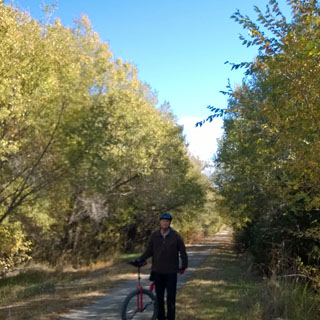 The folks at Prairie Travelers Rails-to-Trails have done a good thing.
* I've gotten better; I no longer need to dismount at any of the bridges and can ride up and over the concrete step-ups.
last edit: 11/15/2015