March, 2015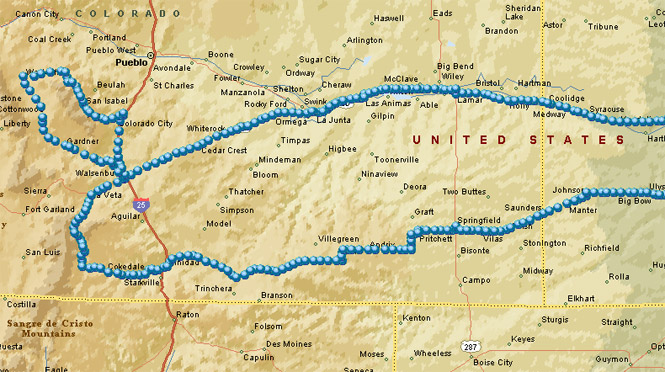 South Central Colorado is defined by the dry and flat San Luis Valley, but also by the Sangre de Cristo Mountains, which, save for US-160, has no paved roads that cross it. Colorado 12 manages to cross a spur of this range as it curves around West Spanish Peak and Colorado 69 runs up the east side of the range--looking for an opening it never finds.
I'd not been on either of these roads; this ride fixes that.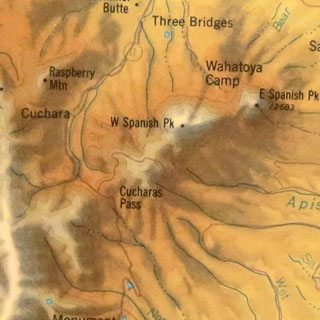 Kansas
A little-used, but direct route west out of central Kansas, is the Ford-Ensign road (it isn't marked) to US-56, then KS-144 and finally US-160 which will take you all the way to Colorado without hardly ever seeing another car (or truck).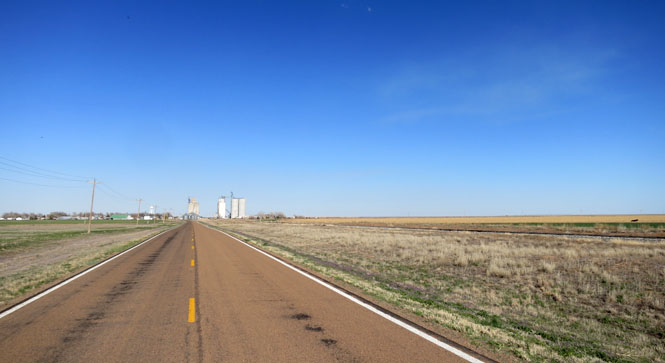 Colorado
Springfield, Colorado is on a north-south highway (US-385) that sees quite a bit of truck traffic. I'm more interested in the east-west highway (US-160) that sees virtually none.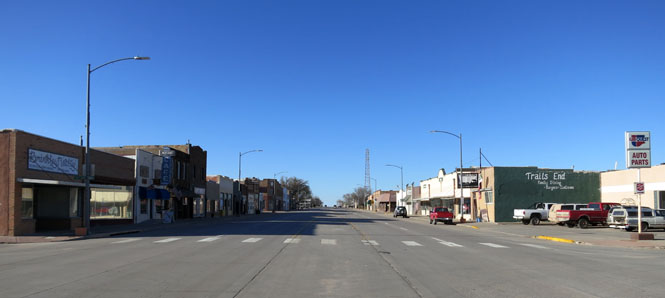 The Stage Stop Hotel was probably quite the best thing in town in the 1920s. Today, it's more than good enough at not much over $40, including coffee in the morning. I've stayed here before.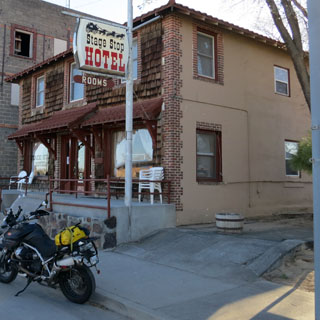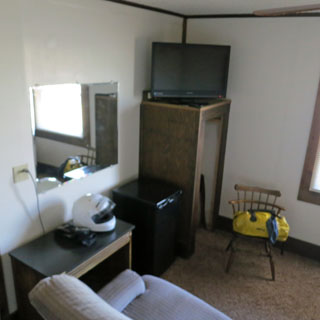 I'll assume there's a good financial reason to hold it, but there seems to be a lot of corn still in storage.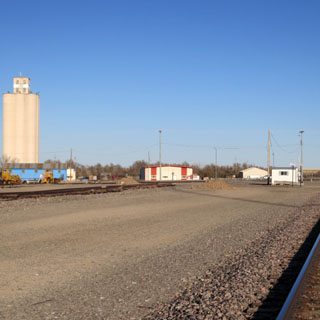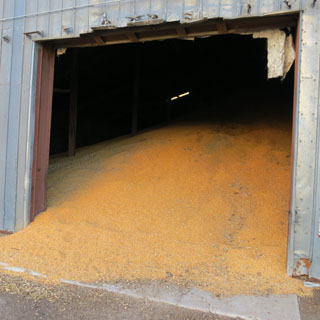 Pritchett, Colorado was a fair sized town at one time. Nearly all the buildings are now empty.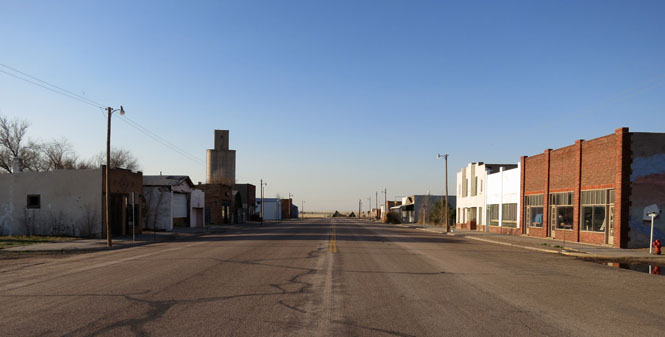 Kim, Colorado is smaller than Pritchett. US-160 runs through both of these towns.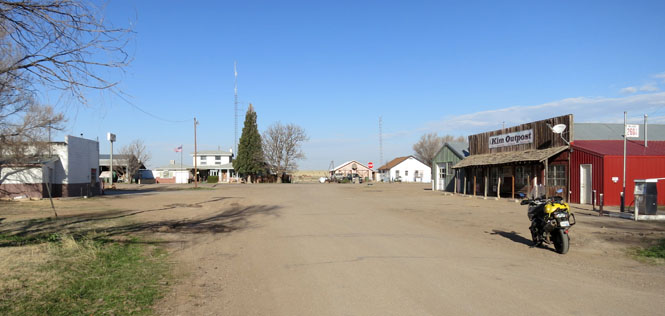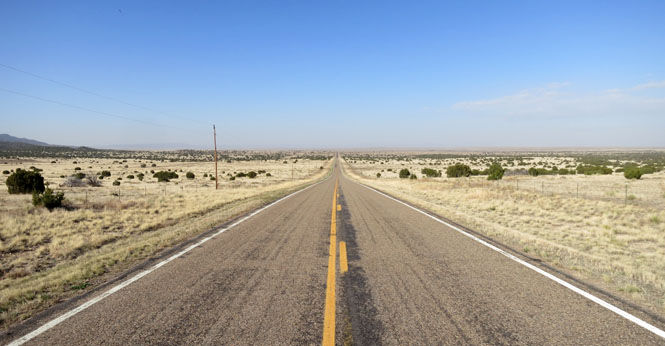 Trinidad, Colorado is an attractive city.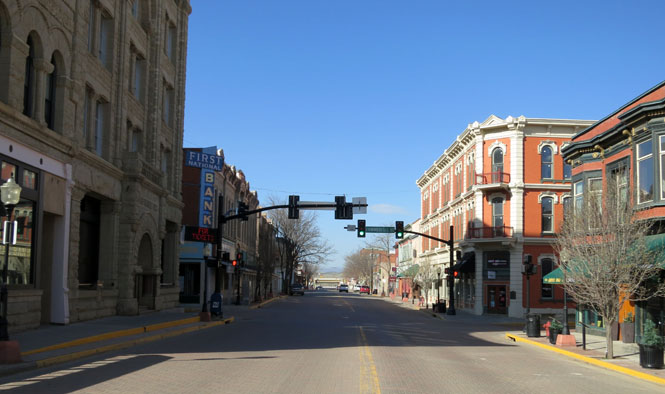 I had concerns that Cuchara Pass might still have a bit of snow, but once I started up the road, it was obvious that it would be dry all the way. It was.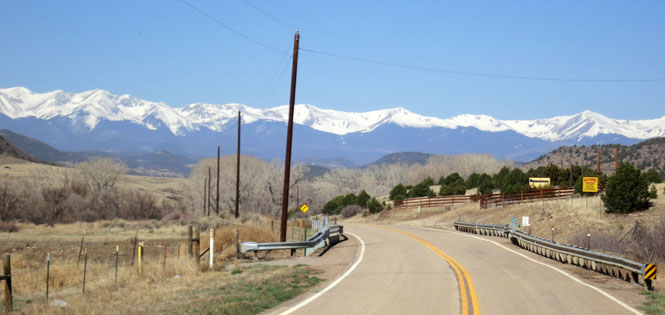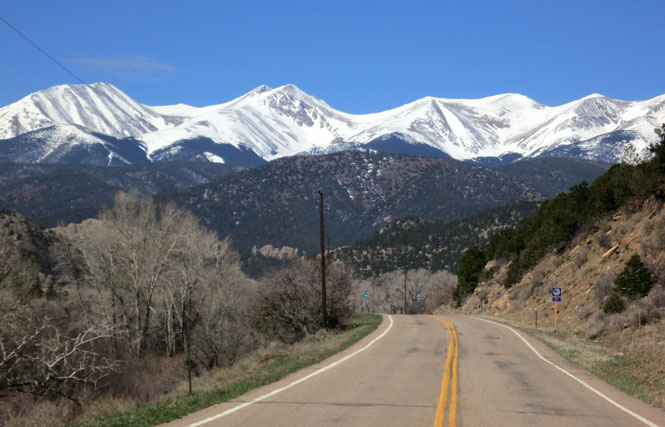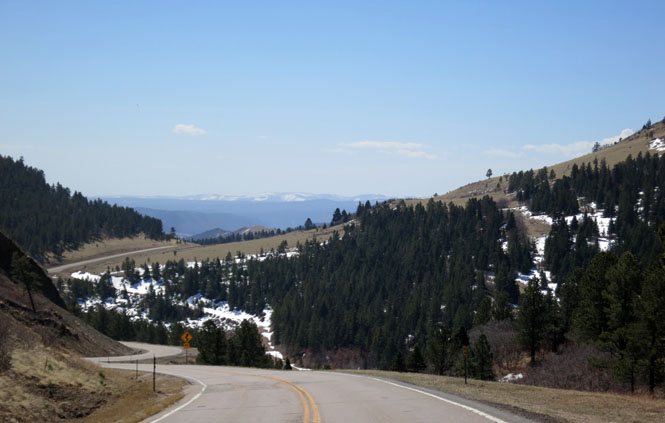 The pass is nearly 10,000 feet up, but it's an easy ride.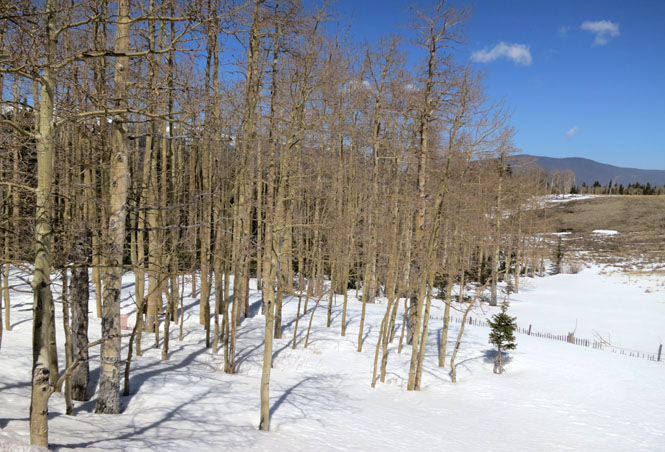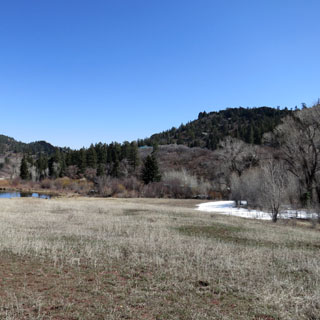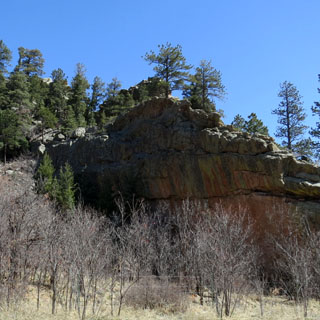 At 13,651 feet, West Spanish Peak is always a presence on this route. The highway curls around it.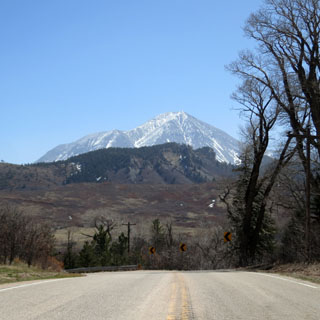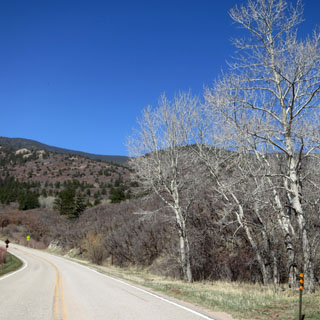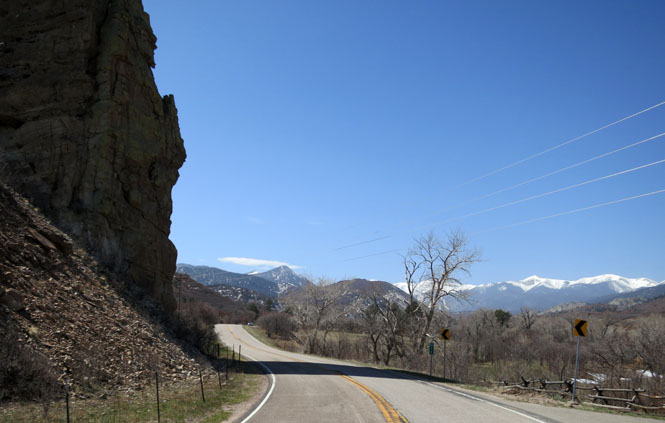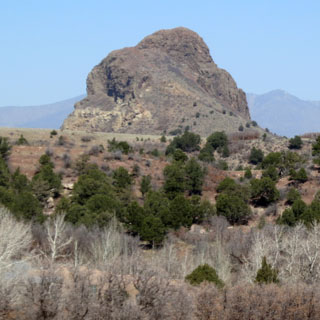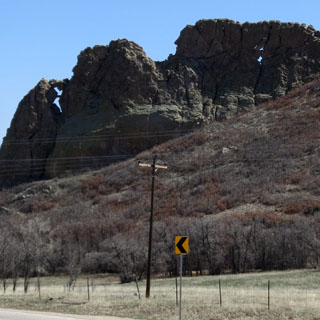 La Veta, Colorado is where CO-12 runs into US-160.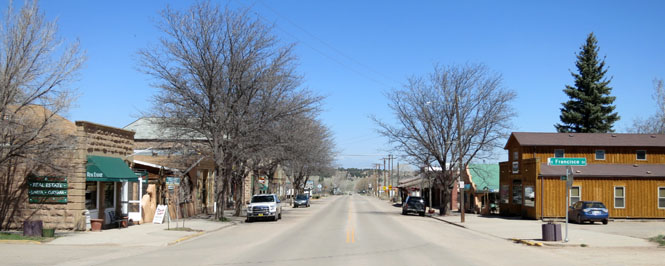 Walsenburg, Colorado.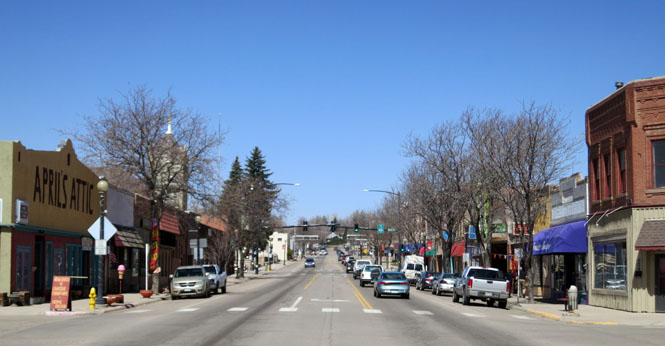 Just before US-160 hits the freeway (I-25), you can turn north on CO-69 to run up the Wet Mountain Valley.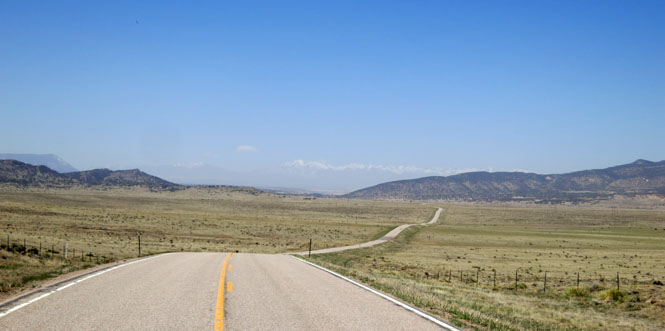 Gardner, Colorado.
The Sangre de Cristo Mountain Range. On the other side you'd find Great Sand Dunes National Park and the broad San Luis Valley. Blowing sand cannot make it over the mountains, so it drops and forms the dunes.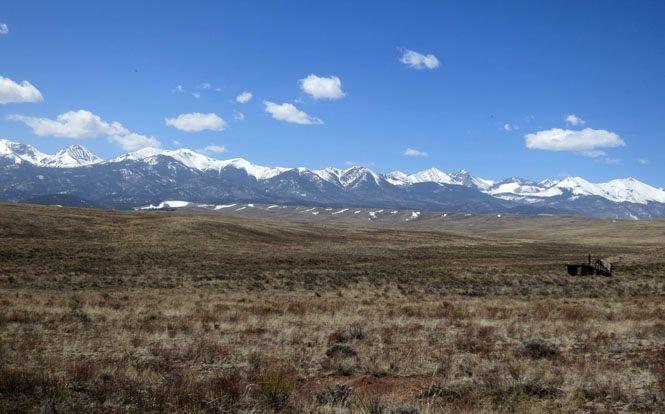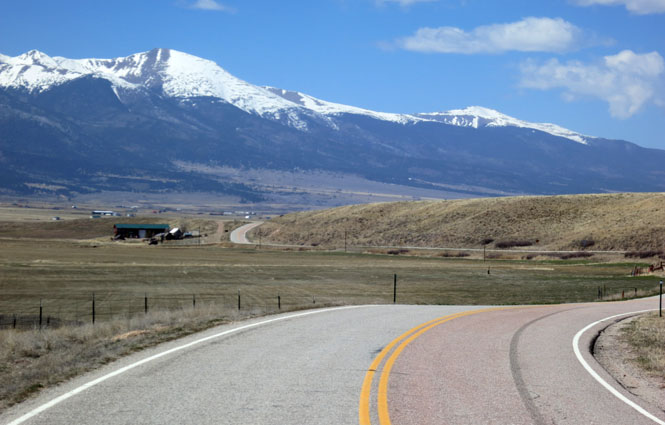 Silver Cliff, Colorado.
That's the cook (in the ball cap). At the bar I'm having the "bite-me" burger, or some such name. It's got green chili, so you know you're not too far from the New Mexico line.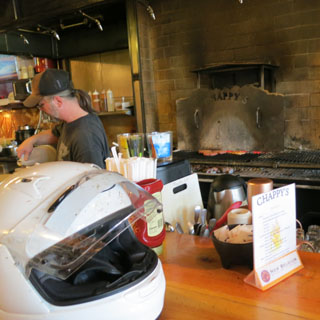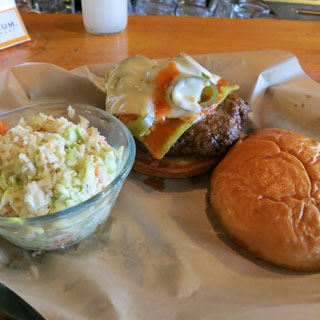 Looking back west to the town of Silver Cliff.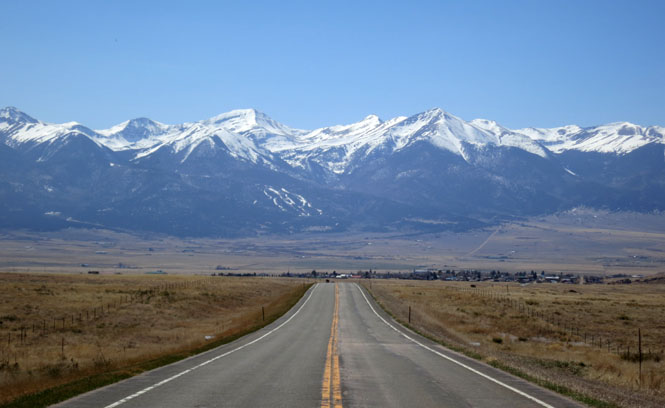 Climbing up and over the Wet Mountains.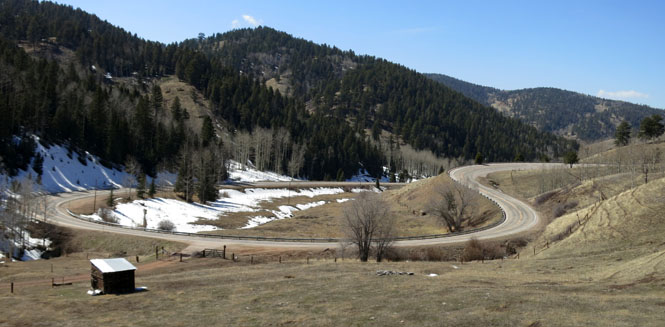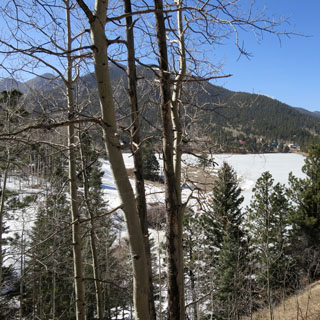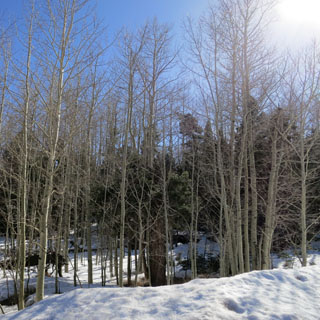 Drop down this mountain and the Great Plains extend east for miles and miles. There aren't any more hills to speak of until you reach the Ozark Mountains, some five hundred miles away.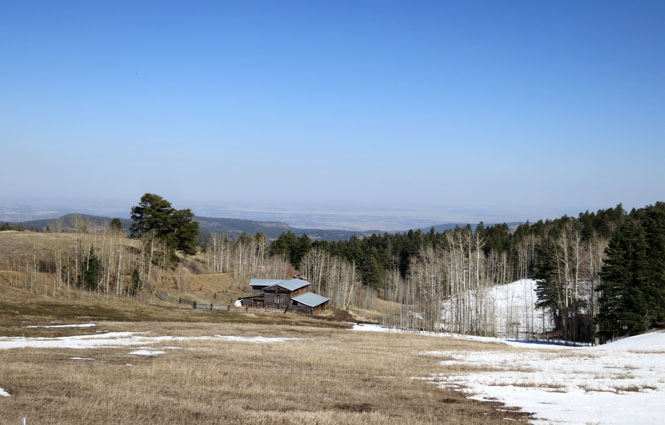 Just thirty miles out; but, when you turn around, the Rocky Mountains are gone. This is CO-10 between Walsenburg and La Junta. Your map might show a couple of towns along the way (Cedar Crest, Whiterock), but they have not existed for decades.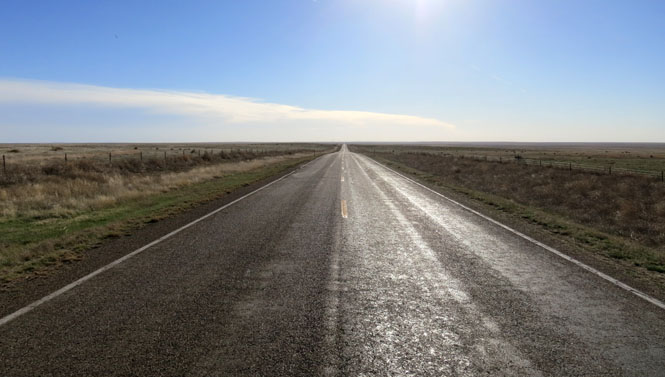 A coal train in the La Junta rail yard, and trucks lining up at an elevator taking on a load of corn in Holly. Where are they taking it next? I've no idea.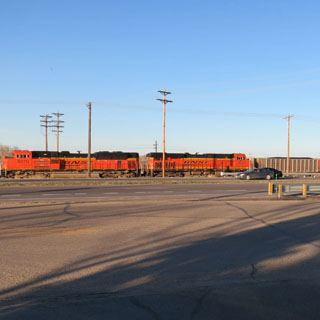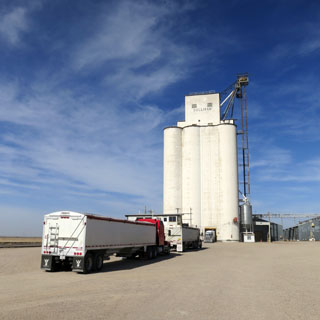 last edit: 3/30/2015