February, 2016


There are two wildlife refuges in eastern New Mexico that I've not seen. Both refuges exist for the benefit of Cranes.
New Mexico

Bitter Lakes National Wildlife Refuge
The refuge protects and provides habitat for some of New Mexico's most rare and unusual creatures such as the least shrew, Noel's amphipod, least tern, Pecos sunflower, and Roswell spring snail.

Located where the Chihuahuan Desert meets the Southern Plains, Bitter Lake National Wildlife Refuge is one of the more biologically significant wetland areas of the Pecos River watershed system. Established in 1937 to provide wintering habitat for migratory birds, the refuge plays a crucial role in the conservation of wetlands in the desert Southwest.

--NWR website
There were no signs, but I followed the "Bitter Lakes" road, which seemed reasonable. Perhaps twenty years back this might have worked, but evidently, there's a new visitor center which then required a new entrance road. The old entrance has a locked gate (a sign indicating how to get to the new entrance would have been a help).

A bit of back-tracking and rerouting; this makes more sense.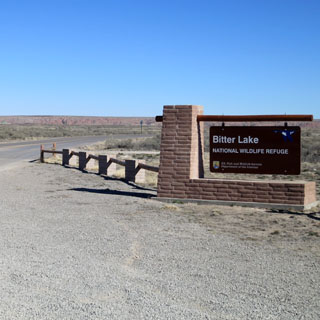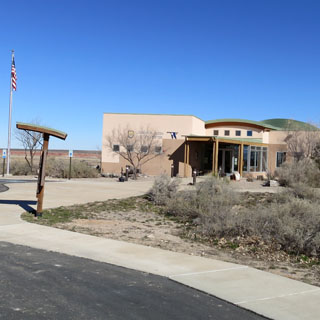 The new visitors center is quite nice.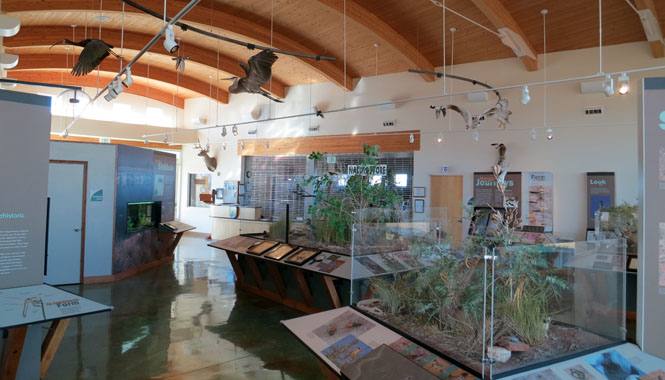 In bad weather, you could relax in your chair and watch the birds without discomfort. It's nice that a spotting scope is provided.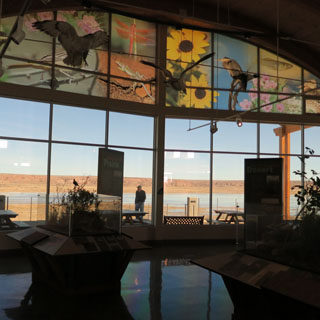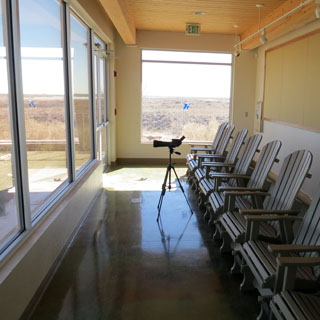 There are several water-filled sinks running north-south near the Pecos River. This is what the birds find so attractive.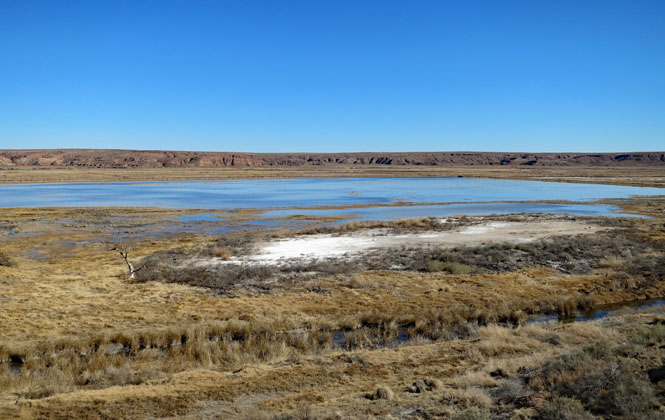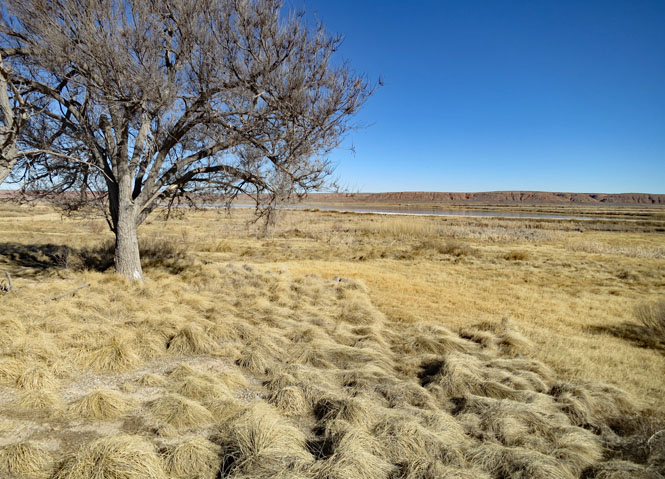 The few trails are well marked and easy to walk. That white powder is an alkali residue.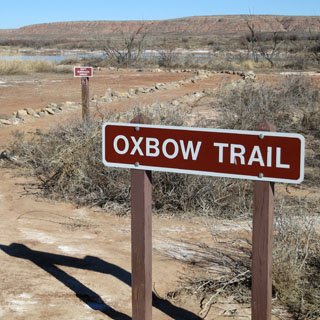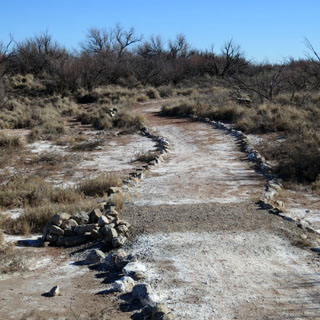 Swim away, swim away...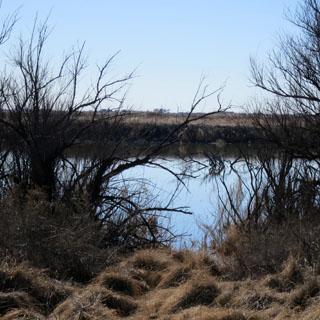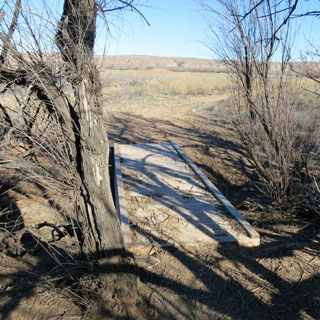 Looking east, across the Pecos River (which is near those trees).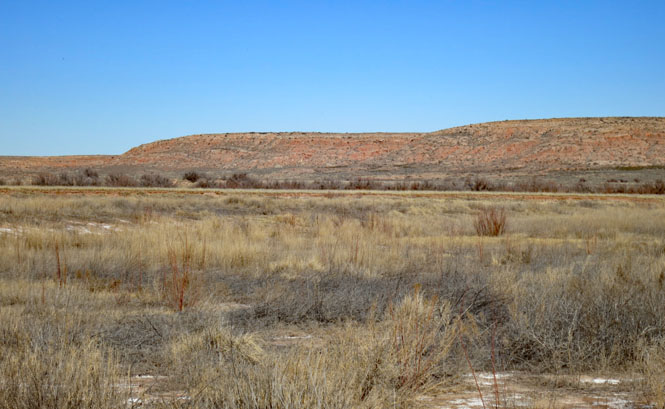 The Pecos.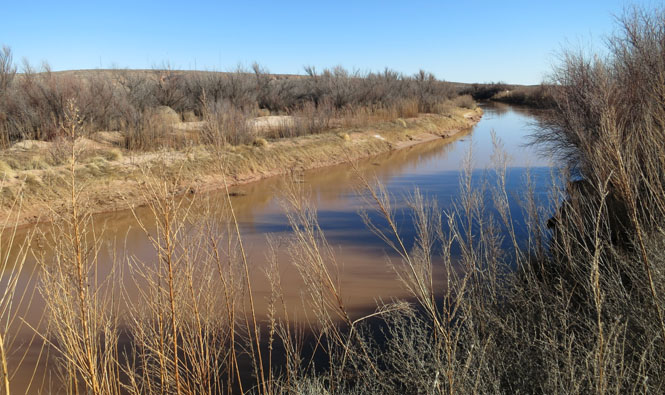 An ox-bow lake.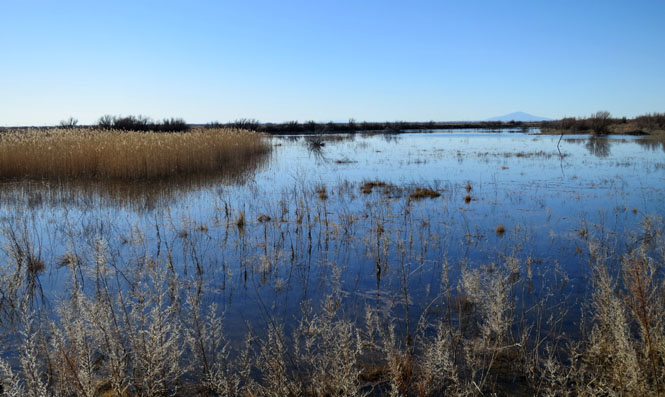 In the distance you can easily see Sunset Peak of the Capitan Mountains. You can also see the snow caps of the Rocky Mountains (not in this photograph).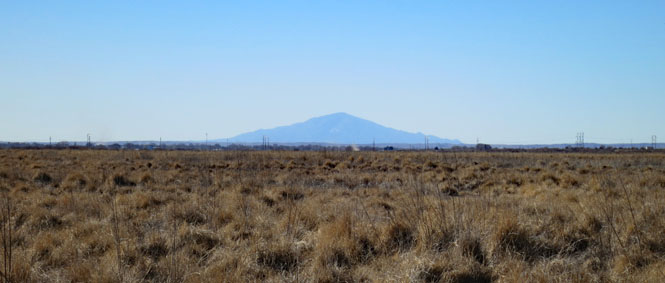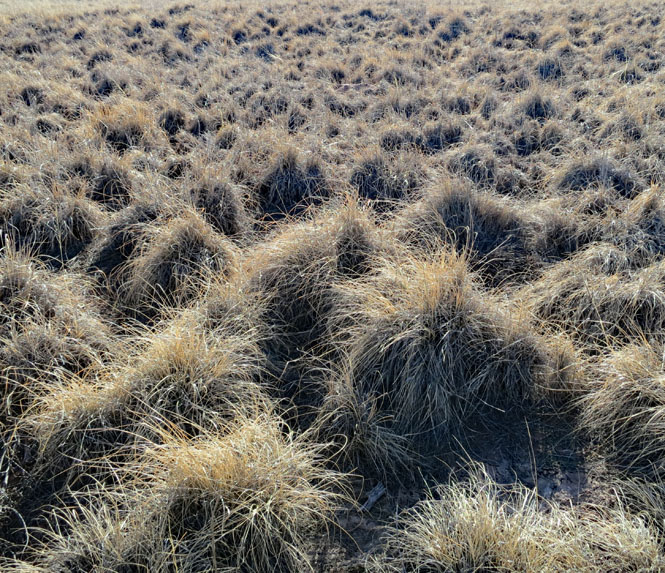 Fly away, fly away...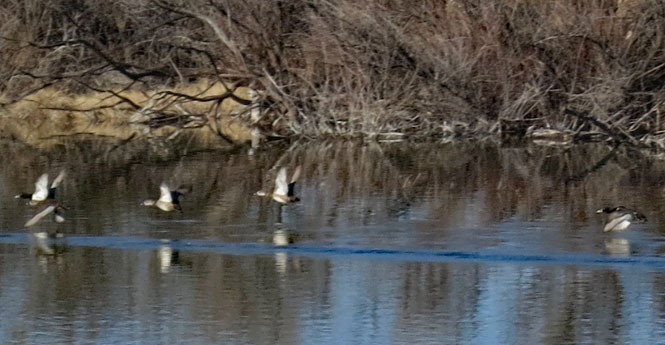 The old entrance road (the one that stymied me earlier) is now a designated bicycle trail. It's not an especially inspiring road to ride, but I appreciate the effort.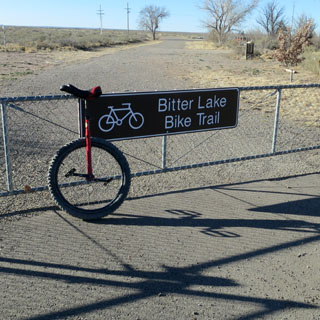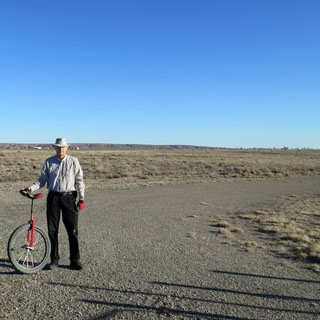 The original CCC buildings (once the visitor center) are now used for administration of the refuge.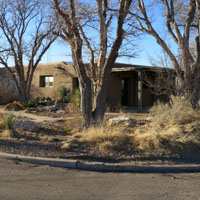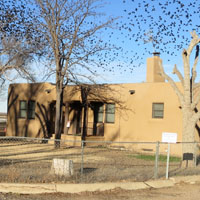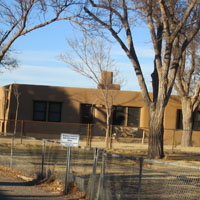 Grulla National Wildlife Refuge
The Spanish word for 'crane,' Grulla was officially established as a National Wildlife Refuge when the lands were transferred from the Bureau of Land Management in 1969. The refuge is a protected roost site for lesser sandhill cranes and provides quality winter habitat for migratory waterfowl.

--NWR website
While Bitter Lakes has a nice visitor center and trails, Grulla has virtually nothing beyond this sign and an additional information panel further up the dirt road. I doubt that Grulla gets many visitors.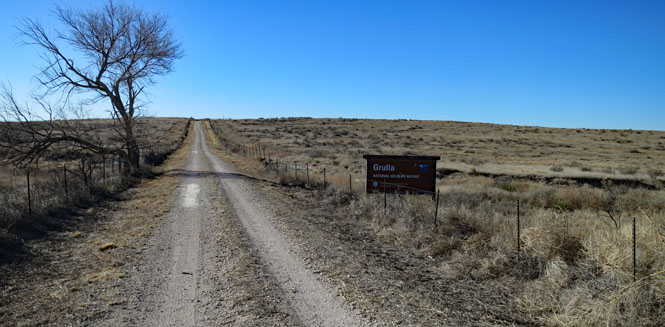 No cranes to be seen, but then there's very little water (yet).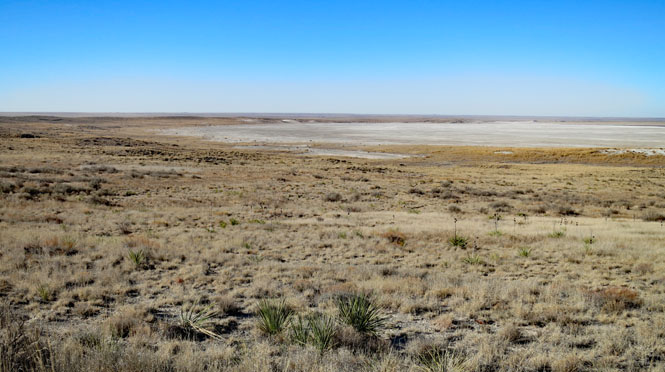 I'm parked up on that ridge (below, right photo) and have walked down the hillside to the (mostly) dry basin.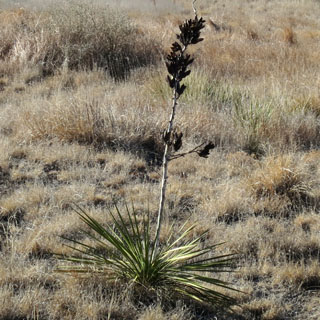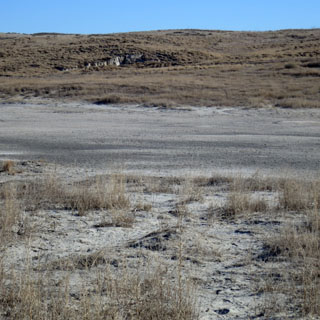 The basin is covered in deep powdery sand. I'd imagine that a few thunderstorms would bring this place to life.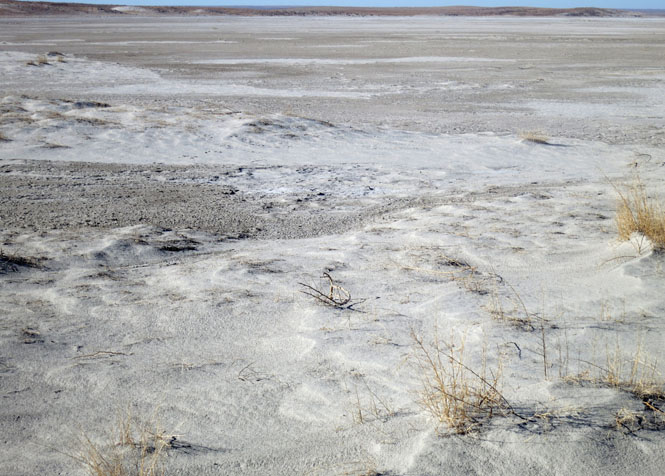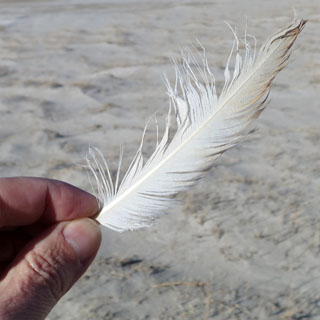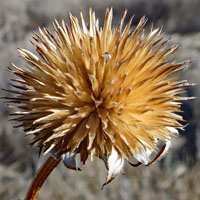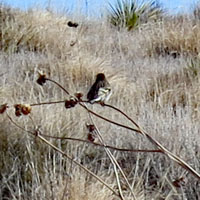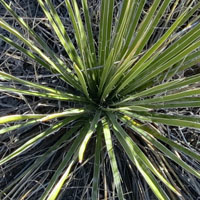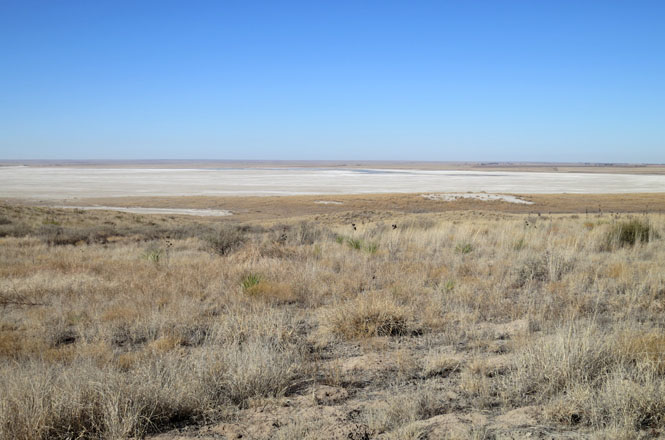 last edit: 2/13/2016