May 7, 2016


Texas

Hagerman National Wildlife Refuge
Hagerman National Wildlife Refuge was established in 1946 as an overlay of a portion of the Big Mineral arm of Lake Texoma in north-central Texas. Consisting of about 12,000 acres, the refuge provides a variety of habitats for birds and wildlife.

Canada, snow, white-fronted, and Ross' geese along with pintail, mallard, gadwall and other ducks use refuge impoundments and fields as stop-over and wintering grounds. Just 75 miles north of Dallas where the Red River etches the boundary between Oklahoma and Texas, migratory birds by the thousands take up winter quarters or refuel for long journeys. Some species spend the entire winter 'loafing' on the refuge, including, Ross's, Greater White-fronted and Canada Geese.

Being located in the Central Flyway, one of four migratory bird "super highways", was an important factor in deciding to create a refuge here. The refuge lies just on the Texas side of the Red River, which divides the Lone Star State from Oklahoma. This region is where the gently rolling blackland prairies meet the hilly terrain of the eastern cross timbers. Of the nearly 12,000 acres that make up the refuge, about 8,700 acres are uplands and the remaining 2,600 acres are wetlands. This diversity of habitat, actively managed by refuge staff, creates ideal conditions for a wide variety of wildlife and plants.

--NWS website

Hagerman is on the south side of the Red River, which has been dammed to form Texoma Lake. I was there after an unusually wet April and some of the refuge roads were underwater.
It's an impressive visitor center; unfortunately, I was thirty minutes too late for it to be open.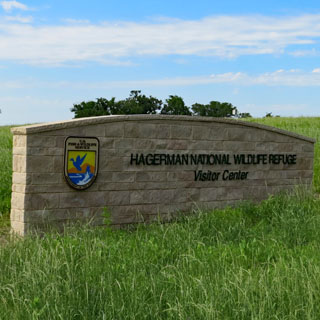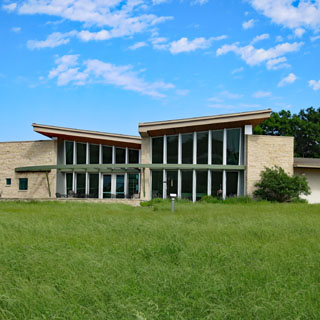 There are a good number of trails--some paved, some not. All seemed to be well marked.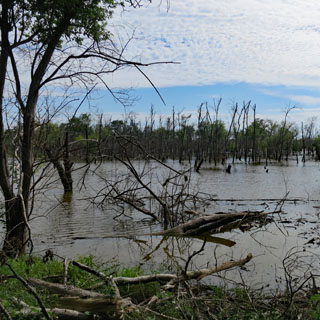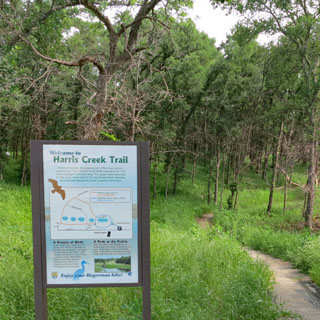 Nature is noisy with lots of birds and insects and frogs.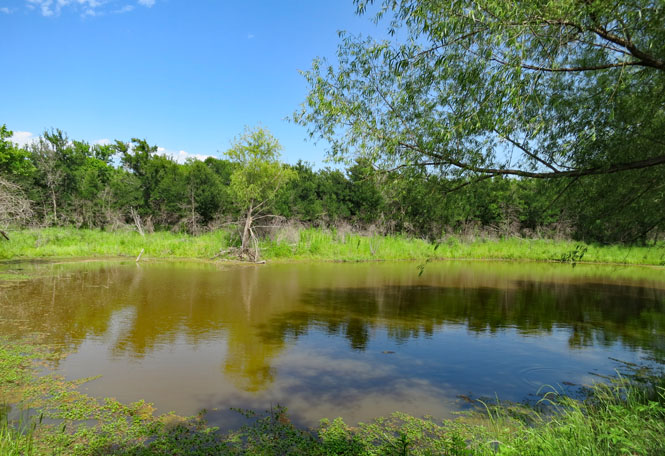 A large bird blind.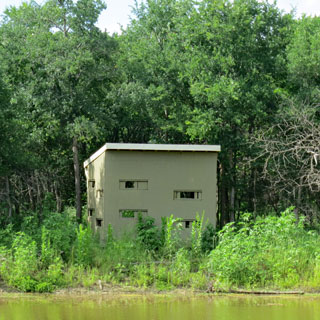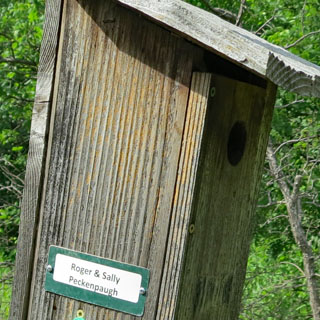 I think you won't see quite so much water around these trees during the rest of the year.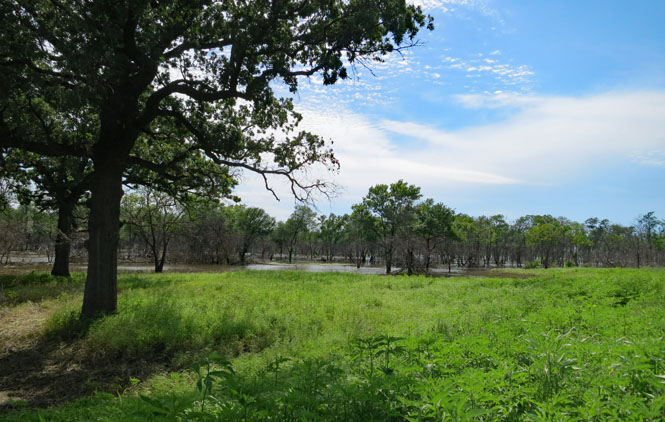 There are several ponds, all about this size.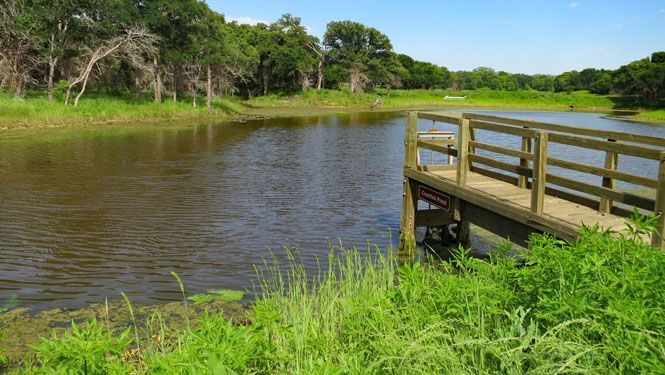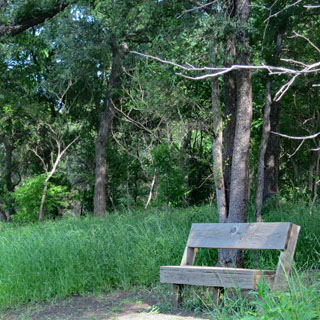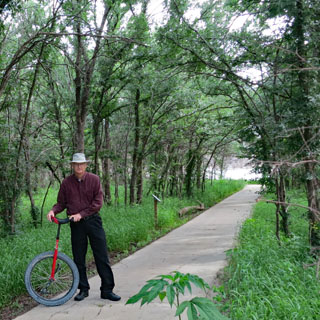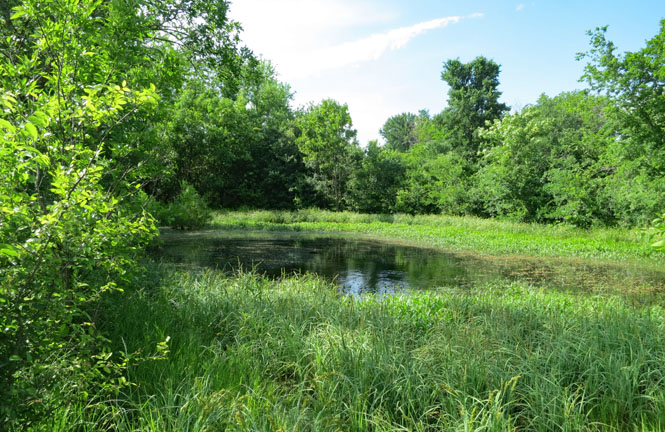 Walking through a tunnel of trees.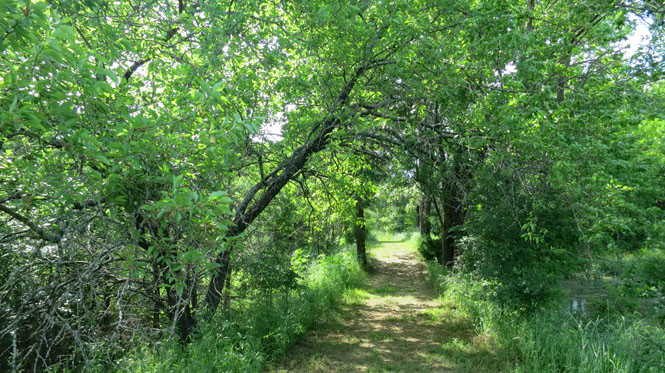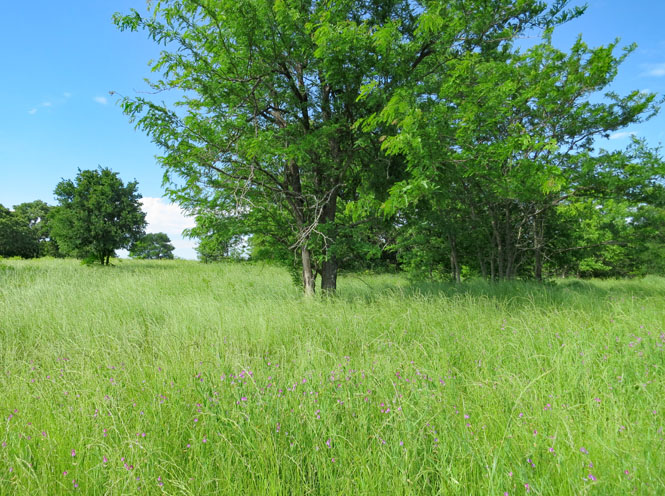 last edit: 5/8/2016