March 25, 2017

Woodstock, Georgia. The site of the Atlanta flat track motorcycle races.
Georgia
The track is listed as a short-track, but it looks larger than some half-mile tracks I've seen. This is the view from turns three and four. The front straight (on the right) is a broad, continuous turn, while the back straight (on the left) is actually straight. Of course, during a race, nobody is ever not turning.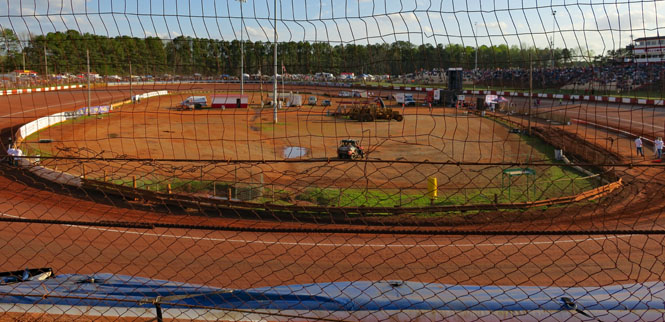 The locals clearly know how this works. There are tail-gaters up to the low fence extending half way around the turn. There's another high screen as well as a cement wall, but the view would be pretty good from there.

Walking in the paddock. I wouldn't want to be here after much rain, but this evening that's not going to be a problem.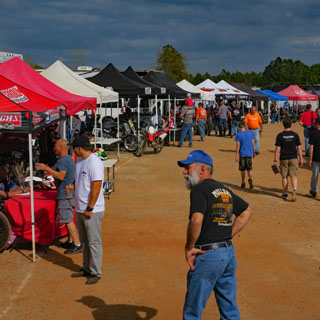 The Kawasakis of Team Cory Texter.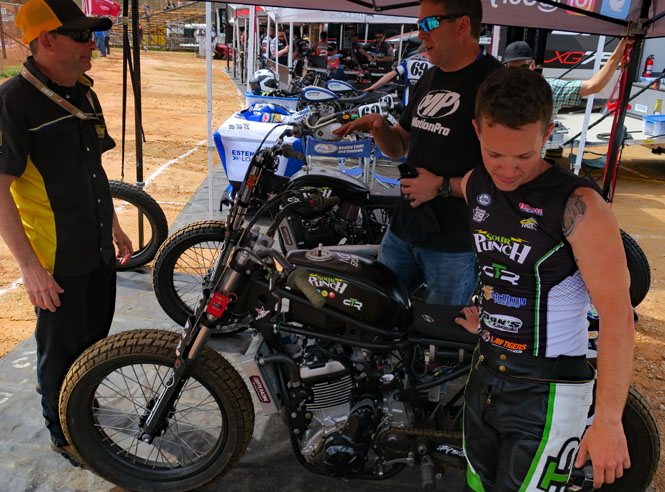 The Zanotti Harley XR750 on the left is perhaps the high-water mark of what many people think a flat track bike should look like. It may also be the last of its kind. The Henry Wiles bike on the right is either the future, or (more likely) an interesting sidetrack that won't be copied by anybody. He's put a twin Kawasaki motor into a modified singles frame. At least it doesn't have a front fender.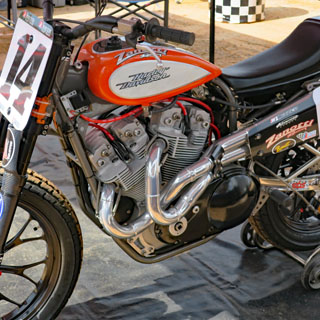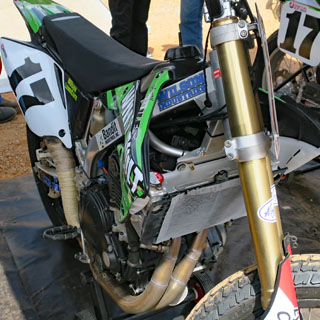 Team Harley-Davidson is looking as it never has before.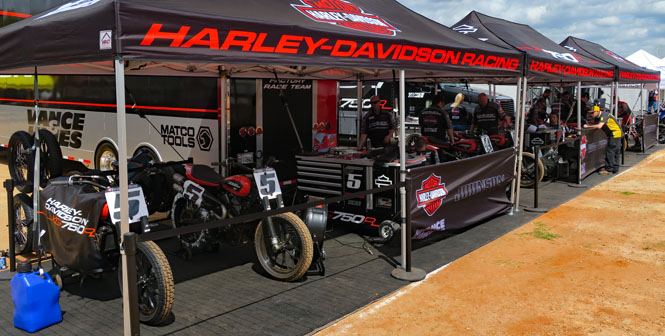 Everything is new and shiny an amazing. Even the grease on the 5th wheel is clean.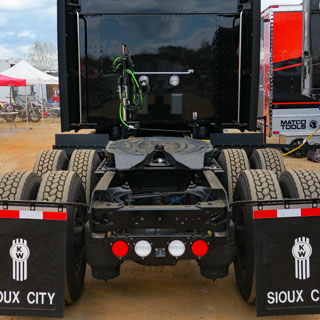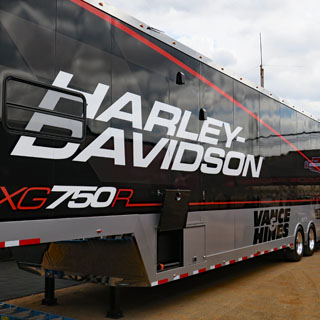 As of yet, the new XG750R motorcycles haven't come up to the standards of everything else on the team. I expect they will.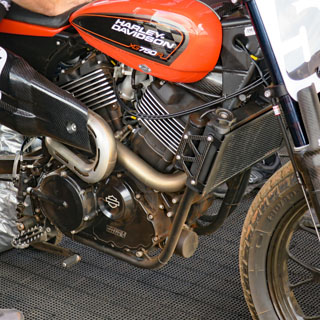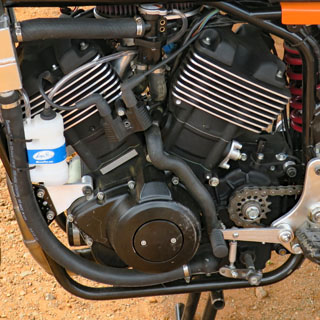 And, why does Team Harley-Davidson look so good? Enter Team Indian. Two Indian transports, parked side-by-side. Working out of the semi-tractor trailer are Smith and Baker. Working out of the other rig is Jared Mees.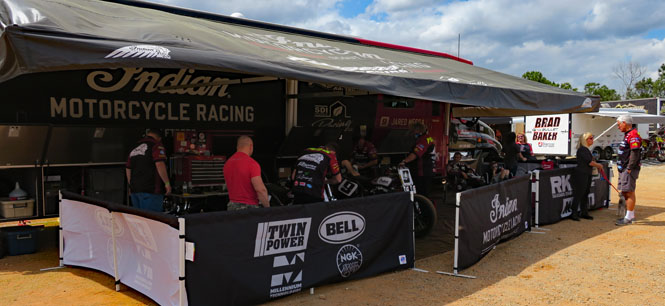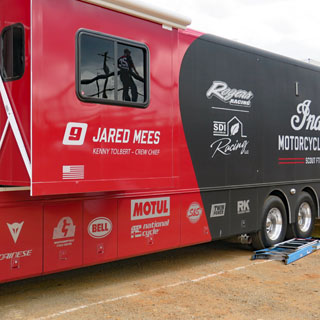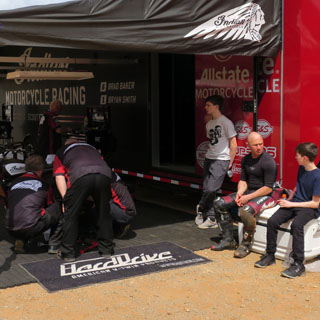 These motorcycles are working every bit as well as Indian could possibly have expected.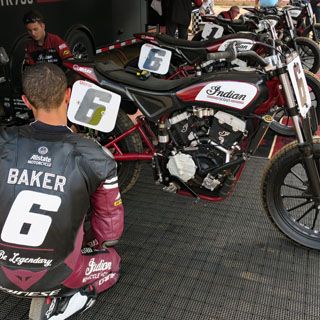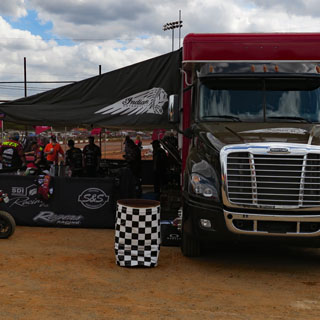 The Indian team started the day on pretty normal looking rear wheels, but later ran with these unusual high-inertia wheels that nobody else in the paddock has (yet).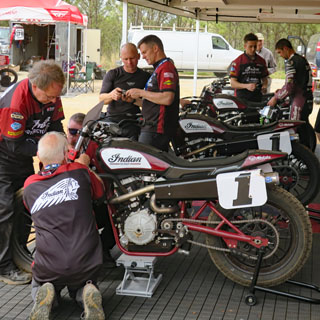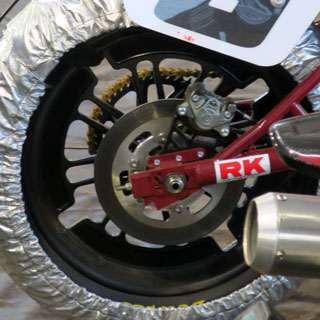 Some of the vintage race bikes on display.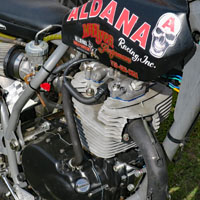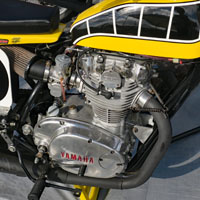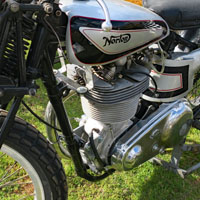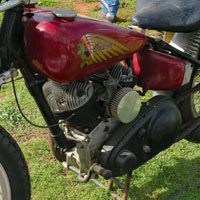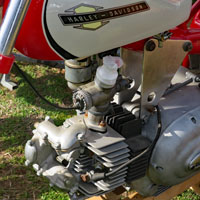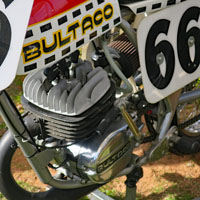 The Hooligans Class started as more an exhibition put on by a single company (Roland Sands Design), but seems to be growing into a legitimate class with racers who want to win. So, as it is, there's a strange mix of bailing-wire-specials (like that BMW) and some serious machines that possibly only lack a good rider. The days of putting something out there on-the-cheap might be over, and it only took one year.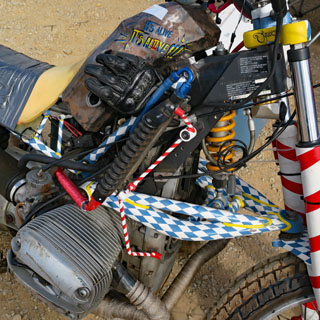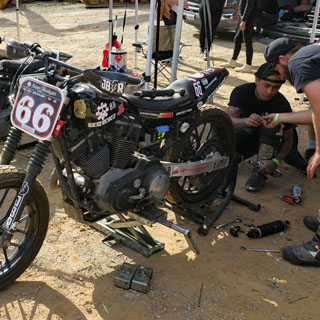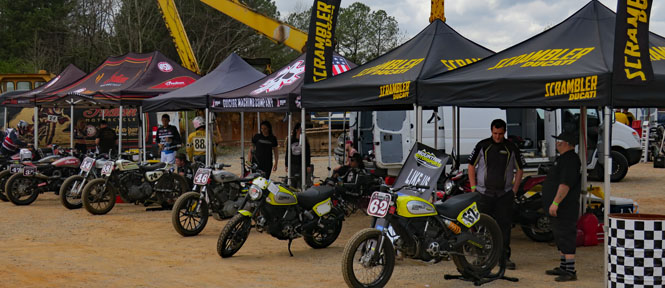 Considering this was the first time at this track, the turnout was very good. I like these bleachers, where you can either sit on the concrete, or bring your own chair. It's really an ideal track for spectators.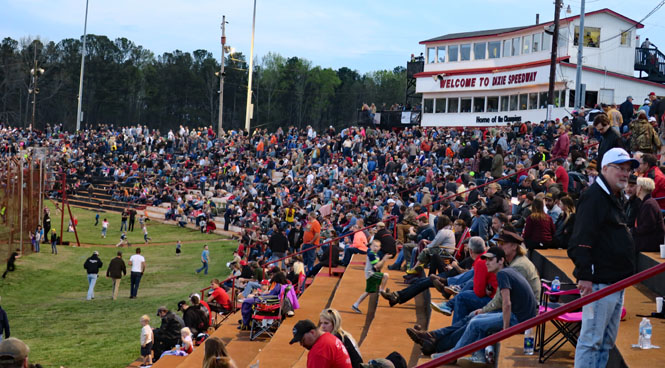 The riders getting ready to enter the track for the finals.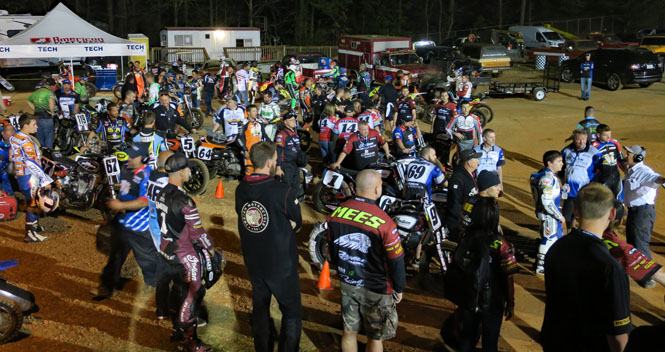 Race Results (twins):
1 Jared Mees Indian Scout FTR750
2 Brad Baker Indian Scout FTR750
3 Bryan Smith Indian Scout FTR750
4 Briar Bauman Harley-Davidson XR750
5 Jarod Vanderkooi Kawasaki Ninja 650
6 Sammy Halbert Harley-Davidson XR750
7 Davis Fisher Kawasaki Ninja 650
8 Danny Eslick Harley-Davidson XR750
9 Jake Mataya Kawasaki Ninja 650
10 Brandon Robinson Harley-Davidson XG750R
11 Jake Johnson Harley-Davidson XG750R
12 Jake Shoemaker Kawasaki Ninja 650
13 Dan Bromley Kawasaki Ninja 650
14 Henry Wiles Kawasaki Ninja 650
15 Kenny Coolbeth, Jr. Harley-Davidson XG750R
16 Cory Texter Kawasaki Ninja 650
17 Justin Jones Kawasaki Ninja 650
18 Chad Cose Kawasaki Ninja 650
last edit: 4/18/2017