The Motorcycle Roads
AL AK AZ AR CA CO CT DE FL GA HI ID IL IN IA KS KY LA ME MD MA MI MN MS MO MT NE NV NH NJ NM NY NC ND OH OK OR PA RI SC SD TN TX UT VT VA WA WV WI WY
I hesitated to compile this list. There are many lists out there giving the best motorcycle roads. As often as not, these lists are collections of two types of roads: 1) spectacular twisty roads that are the equivalent of carnival amusement rides, and 2) roads that may not be quite so twisty, but run through spectacular scenery.
Certainly, this approach will produce a list of great motorcycle roads (and I have them in my list, too), but I find that there are also roads worth considering that are special for other reasons. For instance, US highway 2 across the top of Montana (east of the Rocky Mountains) does not take you through beautiful mountains, nor does it have many curves, yet it's a memorable road. The same holds true for the lonely roads that parallel and cross the front range of the Rockies from New Mexico to Montana. Few people go out of their way to ride these roads, and many people even purposely avoid them by towing their motorcycle across the plains states before unloading and starting their riding trips over the "good roads."
I am aware, therefore, that I may be listing roads that other people would never consider as "great" roads. They might even be considered boring roads by these same people. And, so it goes.
The best road is the road you haven't been on. The roads I've listed are the ones I've ridden.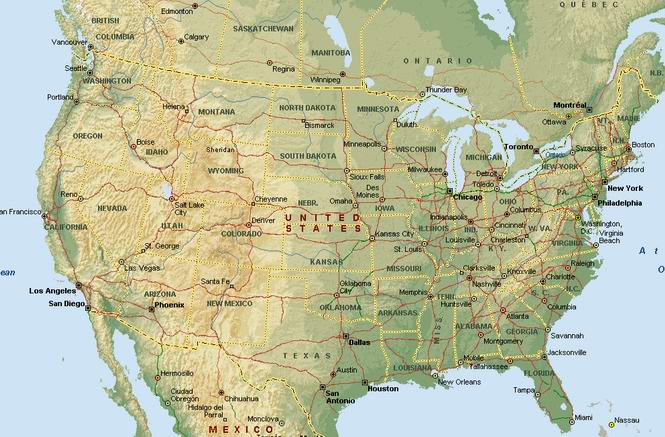 Alabama
I've only ridden the northern counties (which were nice), but that's not enough to be able to list anything.
Alaska
I've got nothing. I've not been there.
Arizona
This is one of those states that sometimes surprises people. It is not one great flat desert. To my mind, though, the classic area of Arizona is within the Navajo Nation. It's like no other region in the country.
AZ-67 between Jacob Lake and North Rim. It's an amazing thing climbing up the Kaibab Plateau. But, no matter how nice this road is, it's not possible to separate it from the prize that you'll find at the southern end.
US-66 between Seligman and Kingman. This is one of the longer stretches of unmolested route-66 in the country, and is worth riding if only for that. But even ignoring the history of the road, the ride from Yampai to Valentine is worth the effort.
AZ-264 between Window Rock and Tuba City. You'll be riding through the heart of the Navajo and Hopi Nations. As you ride from ridge to ridge you'll have long sections of sloping desert interspersed with twisting passes. Expect to be stopping many times on this one.
AZ-89 between Flagstaff and Prescott. This is a gorgeous and sometimes challenging route, but it will also likely be well-traveled by other tourists--particularly near Sedona.
AZ-260 between Springerville and Camp Verde. This is a longer stretch of highway, and you'll be riding through all sorts of land--high deserts and dense forests. Parts are challenging.
Highway-191 between Springerville and Clifton. This takes you through a surprisingly high mountain range and is one of the classic motorcycle roads.
Arkansas
As measured by miles of great roads per square mile, I think Arkansas has every other state beat. I've only been through the upper left quadrant (and a little bit more in the other areas), but I don't think you can go too terribly wrong anywhere. Even the low-lying back roads along the Mississippi are nice to ride. One cautionary note, though: you should do your best to avoid the Rogers-to-Fayetteville corridor. Except for their historic downtown sections, this is an ugly area, and you've never seen so many traffic lights to get through. Unfortunately, there is no good way to avoid this if you're trying to get across the northwest corner.
AR-7 from Russellville north to the Missouri state line. One of the great ones.
AR-16 from Fayetteville to AR-7. This one crosses over the ridges.
US-62 from Rogers to Hardy. This can get a little crowded during the peak season. In fact, around the larger towns, it isn't any fun at all.
AR-23 from the Missouri state line down to I-40. This road can be taken a little faster than some of the others in the area, but that only means it's full of nice high-speed sweepers. It's probably one of the better Guzzi roads.
California
This state has everything. The state with the widest range of truly outstanding roads is California, and I can't even think of what state would be number two.
US-1 from the Oregon border to Morro Bay. This isn't really just a single highway, but is instead best thought of as several terrific roads joined together. I imagine that the stretch from Bodega Bay to Rockport is the part that I've been on the most (at least a dozen times) and it remains my favorite. For some reason, the section south of San Francisco doesn't have a rhythm that's nearly as nice as this northern part. But, all of it is very, very good.
US-199 from the Oregon border to Crescent City. This isn't a long stretch, but it may be my favorite section in the Siskiyou/Klamath Mountain area. What makes this route so nice is that the road follows the Smith River in the most perfect loops of curves you'd ever want laid out, and all of it through an incredible forest that is so dense, you'll be riding in tiny sparkles of sunlight.
CA-96 from Yreka to Willow Creek. A classic river highway. There are no great passes on this one, just miles and miles of gentle turns as you follow the Klamath River.
CA-299 vs CA-36. These two highways are listed together because I often think of them in terms of an either/or choice. Both will take you from the Sacramento Valley to the coast, and both are outstanding roads. Of the two, 36 will wear you out, while 299 will relax you. Highway 36 was put down by a crazy surveyor. It often just makes no sense. Between Red Bluff and Platina it seems to zig and zag along for no apparent reason. And, between Mad River and Bridgeville it's as if they just poured out the asphalt along a deer trail with no attempt to figure out what the best route would be. 36 is sometimes a river road and sometimes a mountain road, but it is always waiting to catch you off guard. This road must be attacked. Highway 299 is different. For one thing the quality of the pavement is much higher. For another, it has many more swooping curves and easy climbs that allow you to look around and to enjoy the day. Oh, there are areas where the road can be quite challenging (near Whiskeytown) but, for the most part, this is a road that won't sneak up on you. The best advice would be to take 36 in the morning when you're just starting out, and to use 299 if you're finishing out a day's ride.
CA-3 between Yreka and Highway 36. If only because it joins all three of the great highways of the region (96, 299, 36) this one should be included. The section over Scott Mountain is quite a challenge, but the remainder is just a good spirited ride.
CA-89 between Mount Shasta and I-80. This is a longer ride that gives you the best of northeast California--a part of the state that is often overlooked. I especially like the section between Quincy and Sierraville.
CA-29 between Clearlake and Calistoga. Some really tight, but nice, turns on this one. Note, I've ridden this road tens of times, but it's also been many years since the last time. I can't say what the status of development might have been in the interim.
US-50 (Echo) vs CA-88 (Carson) vs CA-4 (Ebbetts) vs CA-108 (Sonora) vs CA-120 (Tioga). It's the battle of the central Sierra Nevada Passes. All have their points, and all are worth traveling. I would tend to put US-50 lowest on this list if only for the heavier traffic. CA-120 has the advantage of taking you through Yosemite and giving you the high view of all those famous landmarks that you've seen pictured from ground level. Also the descent down to Mono Lake is very nice. Between CA-4 and CA-108, I'm leaning towards CA-108. I think this may be the best of the lot. You have historic mining districts, a tight mountain pass, not much traffic and possibly the best mix of road-types. Let's say that Sonora pass is the greatest of the great.
CA-58 vs CA-46 crossing the Temblor Range. There are good points to be made for both of these. Of the two, I'd say that CA-58 is the better motorcycle road even though CA-46 may be "prettier". There is less traffic on CA-58, and the scenery across the Carrizo Plain (and Soda Lake) is like nothing else.
CA-198 and CA-25 from Coalinga to Hollister. What a great combination these two roads make. On the southern end you're crossing over the coast range, while the northern end stays in a narrow valley with wonderful curves. And, right in the middle is Pinnacles National Monument. Perfect.
Route 66 between Essex and Ludlow. Actually, this route predates Route 66 and is historic in its own right. You'll really get the feel of California desert travel as it used to be. All the sensible traffic is north on I-40, so don't be surprised to see folks driving in their 1962 Corvettes trying to recreate something that they think they've missed. Be sure to stop at Roy's in Amboy if only to say you did.
CA-45 from Knights Landing to Hamilton City. This is the Sacramento Valley as it used to be, and still is if you look around. I might have listed CA-99, but CA-45 is better suited.
CA-99 between Redding and Weed. Don't look for this one. It's gone. Still, I had to mention a once-great road through the Trinity Mountains. It's been replaced by I-5, which highway will have no further mention, here.
Colorado
Colorado is similar to Washington and Oregon in that it's only the western half of the state that anybody gives any thought to. Colorado is all about the Rocky Mountains, right? Well, not completely. Having said all that, there is still no question but that more great roads are in the western half; just don't ignore the eastern half.
CO-139 between Rangely and Loma. What an obscure road this is. You may not see a single car on the entire route. I like this one the best traveling north. This direction takes you up a narrow box canyon that you don't see any possible way out of (right out of a Zane Grey novel), when suddenly the road impossibly climbs up the side of the canyon and over Douglas Pass.
CO-141 and CO-145 between Grand Junction and Cortez. I've linked these two highways together to make a single terrific ride behind the Uncompahgre and San Juan Mountains. I say "behind" because most travelers will be over on US-550. That's a nice road, too (the Million Dollar Highway and all that), but the 141/145 route is better. The Doloras River section of CO-141 is particularly nice. The quality of the road is outstanding, particularly since the road doesn't really go anywhere. If not for mining concerns (largely shut down) it's doubtful if this road would even be paved. But, it is, so enjoy it.
CO-92 between Hotchkiss and Sapinero. This takes you on the north side of the Black Canyon of the Gunnison. Back and forth and back and forth. It might wear you out.
CO 17 between Antonito and Chama, New Mexico. It's not a long road, but it's worth the trouble to get to. It generally follows the route of the Cumbress & Toltec Railway.
CO-14 between Walden and Fort Collins. The route of the Poudre River. Classic.
CO-114 between Gunnison and Saguache. This is an easy-going route over the Cochetopa Mountains.
CO-10 between Walsenburg and La Junta. I'll have some disagreement on this one. It is the best of the front-range high prairie, with sixty-two miles of long views and an endless horizon that has not changed in 200 years.
US-160 between Trinidad and Springfield. Go ahead and ride all of US-160 (the route of Wolf Creek Pass), but don't leave off this long stretch across the eastern half of the state. Stop in the town of Kim and walk around (it won't take long).
US-385 between Julesburg and Campo. Do it; ride the entire eastern border of the state. You'll come across towns that stopped working in 1920 and some long prairie vistas that should make you pull over and turn the engine off.
US-40 (Rabbit Ears) vs CO-14 (Muddy) vs CO-125 (Willow Creek) vs US-34 (Trail Ridge) vs US-40 (Berthoud) vs US-6 (Loveland) vs CO-9 (Hoosier) vs CO-91 (Fremont) vs US-24 (Tennessee) vs CO-82 (Independence) vs US-50 (Monarch) vs CO-149 (Spring Creek) vs US-160 (Wolf Creek). It's the battle of the paved Continental Divide passes. First off, I have not (yet) been over Hoosier and Spring Creek Passes. Some of these (Monarch and Wolf Creek) used to be far better than they are now. Highway improvements can be the enemy of good mountain passes. A memorable pass gives you a feeling of accomplishment, and drops you into another world on the other side. Of these, I think Independence and Fremont satisfy. On the other hand, consider that US-40 takes you over three: Rabbit Ears, Muddy, and Berthoud. Muddy isn't much but the other two are very good. In the end, though, I'll give Independence the nod. The Arkansas River Valley on the east and the drop down to Aspen on the west give you everything you could want when you cross between the Atlantic Ocean and the Pacific.
Connecticut
Nothing. I haven't ridden there.
Delaware
Not a thing from me--Someday I'll go there.
Florida
Outside of the Daytona speedway and short-track, I don't know that there's anything further. In any event, I can't say.
Georgia
I've covered only the northern counties, so I can really lay no claim to having seen the state. But, what I have seen is very good. So until I have more to put down, I'll list just one.
GA-52 between Dahlonega and Chatsworth (less about 5 miles worth of road from either end). This road isn't as sharp and challenging as GA-60 (also through the Chattahoochee Mountains), but, oh my, it is such a good one for sweeping curves with a consistent rhythm. I like a road that behaves, and this one is very nice.
Hawaii
Never been there. This one will wait a very long time.
Idaho
I love riding in Idaho. I can't say that I have a favorite state, but Idaho often comes to mind. While the Snake River Plain in the southern part has a certain charm (meaning that it's not for everyone), everything north is just about perfect. I think what makes this state so nice is that it is so empty and remote. All the people are mostly huddled along the Snake River, which leaves the rest of the state pretty clear of traffic.
US-95 from Meadows to Eastport. This will run you all the way up the panhandle. I particularly like the part from Grangeville to Spalding running through the Nez Perce land. It's not mountainous, but there are mountains on either side of you. The section just north of Lewiston has a stunning view back south down to the Snake River. If you have the time, take the old highway up the hill. Another old section worth taking is the White Bird grade, just north out of the town of White Bird.
US-12 from Lolo Hot Springs to Spalding--usually referred to as the Lolo Pass route. At one point there is a road sign that warns of a winding road--next 77 miles (or some large figure). That's not actually true (as only near the actual Lolo Pass does it have any serious turns), but it makes for a great photograph. What this road really offers are some of the best river curves in the country. Miles and miles of nearly perfect curves as you follow the Lochsa River. I've done this road quite a few times (and in both directions), and I will never grow bored with it. One of the best in the country.
ID-21 between Stanley and Idaho City. The section between Lowman and Idaho City has as much challenging mountain riding as you will find anywhere. Towards Stanley, the road is less challenging, but just try riding without staring at the Sawtooth Range.
County Road between Loman and Garden Valley. This is a short section, but the ride in the Payette River Canyon is worth the effort.
US-26, ID-31 between Idaho Falls and Jackson. Towards Idaho Falls you're following the Snake River, and on ID-31 you're climbing up over the Snake River Range. Lovely.
US-30 between Soda Springs and Montpelier. This follows the Bear River between two lower mountain ranges. No real turns or anything that requires your concentration, but it is a peaceful ride.
ID-75 between Stanley and Sun Valley. Spectacular views of the Sawtooth Mountains and a fairly challenging summit, as well.
US-30 between Burley and Bliss. No, this isn't really a great motorcycle road, but it is so vastly better than running I-84 that you'd be foolish not to take it, instead. In any event, this is the route of the Oregon Trail, so there are plenty of interesting things to see along this road.
Illinois
There are several important rivers that run through (or beside) Illinois: Mississippi, Illinois, Ohio, Wabash. The trick is to find the roads that follow these rivers, or their smaller tributaries.
US-24 between Quincy and Peoria. This takes you over rolling farmland and then along the Illinois River. The towns are small, but well kept. It's a very nice ride.
IL-96 between Keokuk and Gulfport. The vegetation along the Mississippi is incredible. You can continue north and south along a number of state and county roads for quite a ways through similar country. It's not a fast road, but it's worth the time.
Route-66. The old highway is very well marked all across Illinois. They've done such a great job, that there are separate signs for the different routes (over the years) of the highway. You'll want to see the bent bridge at Chain-of-Rocks.
IL-3 between Murphysboro and Cape Girardeau. This is really just an extension of the same river route mentioned above.
IL-1 between Cave-in-Rock, and some miles north. This road is mentioned for the ferry that takes you across the Ohio River to Kentucky. This whole area near the banks of the Ohio is full of great roads.
Indiana
I've only been through the lower counties of Indiana (if we don't count the interstate system), but these are well worth riding.
IN-66 along the Ohio River. Rolling hills along the river through surprisingly dense stands of trees, and any number of nice small towns. Considering all signs, it might seem that Abraham Lincoln spent at least a year of his life in each of them.
Iowa
Iowa suffers from the same unfortunate problem of perception as a lot of states in the center of the country. No matter, there're many nice areas to ride in this state.
IA-183 from Missouri Valley to Ute. If you've never heard of the Loess Hills, you owe it to yourself to ride this area. The hills aren't high, but they're ideally made for motorcycle roads. These aren't hills that you'll race through. Take your time.
US-30 across the state. Some of the best preserved sections of the Lincoln Highway are in Iowa. I especially like the section along the Boyer River between Missouri Valley and Dennison. If you feel up to it, try to take the original unpaved sections of the old highway. They're not hard to find, just go into any of the small towns and follow main street to the edge of town--and then keep going.
IA-2 from Nebraska City to Fort Madison. This will take you across the entire state; all the time, not far north of Missouri. This is not really a continuous highway, as you'll be making a number of 90-degree turns as the highway connects with the available county roads. It is not challenging road by any means, but the Iowa countryside is especially nice through here.
River roads between Dubuque and Lansing. You'll need to pick up several different roads as you follow the Mississippi. At times the bluffs are very high. Sometimes you'll be up on top, and at other times you'll be down at the water's edge. This is really a rather hilly area.
Kansas
Many will not believe anything I write for Kansas, and that's unfortunate.
KS-25 from the northern border to the southern border. If you want to experience the vastness of western Kansas, this is the road for you. It isn't as flat as people like to imagine, and there are several creeks to be crossed that drop you down from the plains to tree-lined lowlands. You won't wear out anything but the centerline of your tire on this one, but you will feel that the world isn't so crowded, after all. Don't be in such a hurry, and be sure to stop at the side of the road and listen for awhile. There will be no other vehicles to distract you.
US-160 from Meade to Medicine Lodge. Actually all of US 160 across Kansas is worth considering. This section takes you through the Gypsum Hills and also gives you a chance to explore the smaller roads through the hills. The road up the Medicine Lodge River to Sun City (out of Medicine Lodge) is worth a side trip.
Grouse Creek Roads - There are two sections that follow Grouse Creek: the road between Silverdale and Dexter, and then the section north of Cambridge. Both sections actually have some curves to them, but the biggest draw is the scenery as you follow Grouse Creek through the tree-filled valley.
KS-177 from Cassoday to Council Grove. This is a popular route for the monthly Cassoday motorcycle get-together (1st Sunday of each month). You will not be the only motorcycle on the road. This route takes you through the heart of the Flint Hills.
KS-99 between Alma and Eskridge. This road through the northern Flint Hills takes you along miles of stone fences and quite a few nice sweepers and pop-up hills. One of the best.
KS-57 between Dwight and Junction City. You're in a narrow valley for this one, following a creek as it makes its way north to the Kansas River. The pavement isn't the best, but the road is still worth the effort.
KS-7 between Osawatomie and Fort Scott. There are a number of other roads that are similar. This one takes you through the rolling hills of eastern Kansas. Remember, the hills of Missouri don't just suddenly appear at the state line.
US-160 between Grenola and Elk City. This will take you through the lower Flint Hills as you follow the Elk River.
US-36 from St. Francis to St. Joseph. This makes a nice comparison with US-160, which runs across the state along the southern border. You'll find more towns along 36 and perhaps more reasons to stop. In the west, the river drainage is towards the north to the Republic River, while in the east, the drainage is towards the south to the Kansas River. This means you'll be crossing quite a few smaller rivers, making US-36 a nice rolling highway for most of its length. Be sure to watch for the old boots on the fence posts. US-36 is the later designation of the original Pike's Peak Ocean-to-Ocean Highway (marked by red and white bands around the telegraph poles).
Kentucky
There are clearly good and great roads all over this state. I've only been through the state a few times, so I haven't probably even seen a fraction of the best.
KY-70 from Morgantown to Sulphur Well. Of course, this one is most noted for passing through Mammoth Cave National Park.
KT-109 between Hopkinsville and Sullivan. Parts are for great riding, and the rest is for the countryside. When you're near the Illinois River, see if you can't cross the ferry to Cave-in-Rock Illinois.
Bert Combs Mountain Parkway between Lexington and Salyersville. Gorgeous country.
Louisiana
The state is mostly quite flat, but that doesn't mean the roads aren't good.
LA-1 from Shreveport to Pineville. Stay completely off I-49 and follow the Red River.
LA-82 from Abbeville to Port Arthur. Sometimes it feels like you've entered a new country. It's not exactly French that you'll hear, but it's close to it.
Longleaf Trail from Bellwood to Gorum. A ride in the forest.
LA-126 from Grayson to Jonesville. Narrow roads through untamed country.
Maine
The full extent of my riding in Maine is on Highway 26 from Bethel to Upton, so here you go:
ME-26 Bethel to Upton. This takes you past Grafton Notch State park which is worth the stop. Gentle mountain curves.
Maryland
Just passed through.
MD-65 from Harper's Ferry to Cascade. Beautiful rolling farm country with postcard small towns. You are surrounded by Civil War sites (Antietam is nearby) and it's impossible to separate the beautiful tree covered hills you're riding through from what you know went on in those hills.
Massachusetts
Not a thing. Never there.
Michigan
The full extent of my Michigan riding was taking I-94 from Port Huron down to Toledo. As I can hardly list that road as recommended, I've got nothing.
Minnesota
Somehow you'd think that for all the forests and lakes in this state that there really ought to be some mountains to go along with them. Well, no. Except for the northeast part of the state, it's fairly level.
MN-65 between Mora and East Lake. I don't know why, but I liked this road. It's mostly straight, but it's a nice area.
MN-55 between Minneapolis and Elbow Lake. There is nothing particularly great about this road, but it is far, far better than taking I-94, which parallels just to the north.
US-61 along the Mississippi. Not a challenging road (and at times it's a major highway), but some nice views of the river.
MN-23 between Pipestone and St. Cloud. This takes you across the heart of Minnesota's prairie country. I'd advice against going into St. Cloud as it has more (unsync'd) traffic lights than any city should ever have.
Mississippi
I can tell by just looking at a map that there are many, many nice roads in this state. Unfortunately, I haven't been on too many. I can, without any hesitation, recommend at least one, though.
Natchez Trace. This runs from Natchez (but, you knew that) diagonally across the state and exits out the northeast corner. I suppose if you could somehow get away with it, this could be a pretty challenging road. But, you can't. It's patrolled fairly well and should really be seen as a parkway along the same lines as the other National Park Service parkways. There's plenty of history along the way; don't do it in just one day.
Missouri
This is a terrific state for riding, without any apologies. The bottom half has most of the hills, but there's good riding throughout.
US-136 from Rock Port to Keokuk. This will take you across the top of the state from the Missouri River on the west to the Mississippi River on the east. This is mostly rolling farm country and lots of nice looking small towns. You might also consider MO-6, which parallels this route just a little bit south.
MO-116 from DeKalb to Rushville. This is a very short section that is useful for taking you to the bridge over the Missouri at Atchison, Kansas. If you like roller-coaster roads, you'll love this one.
MO-79 from Hannibal to O'Fallon. This is just a section of the overall river road on the west bank of the Mississippi. You could string a good number together, but this is probably the nicest stretch.
MO-19 from Hannibal to Mammoth Spring. This will take you all the way down the state through some of the best parts of the Ozark Mountains. Most any of the cross roads along the way are equally as good, so don't just mindlessly follow this one highway.
Anything south of US-60. You cannot go wrong with any of these mountain roads, provided you stay well clear of Branson.
Montana
I love riding in Montana. I love every part of it. The famous roads are in the west, but don't ignore the eastern half.
US-2 across the state. This will take you a couple of days, at least. At the western end, you've got the Rocky Mountains and Glacier National Park. In the middle section and eastern section you've got miles and miles of endless rolling prairies. You can best appreciate the one by riding the other.
Going-to-the-Sun. This road need hardly be mentioned here. This is one of the more famous roads in the United States. You won't be speeding on it, but you'll be looking around so much that you won't want to. Watch out for the running water, which is always there from the constant snowmelt. If you have already been on this road, and you have never been on the Marias Pass section of US-2 (which skirts the southern boundary), then that's what you should do.
MT-200 between Great Falls and Missoula. I think this road is best when ridden towards the west. You'll get the best views of the Rocky Mountains available anywhere. Parts of the route can be challenging, but mostly it's just nice sweepers through the mountains. If you want to start on MT-200 at Glendive (or Sidney), you won't be disappointed. You'll see the entire state, and you'll have a nice sampling of everything it contains.
MT-1 between Anaconda and Drummond. There's no reason to be riding I-90 if you have the time to take this road.
MT-43 between Divide and Lost Trail Pass. There's a great deal of history along this route (Lewis and Clark, Nez Perce) and you'll also see one of the prettiest valleys anywhere.
US-89 between Livingston and Great Falls. This takes you through the Little Belt Mountains, but it also runs through a long valley south of White Sulfur Springs that I've always liked.
US-212 south of Red Lodge. It's only a short section when measured by miles, but the Beartooth Pass route is spectacular beyond anything. If you're even close to this area, you owe it to yourself.
MT-5 between Scobey and Westby. This road is worth riding if only for forcing you to look at the great northeast corner of the state. You won't be bothered by tourists, and every small town is neater and nicer than the last one.
Nebraska
You'd be surprised. Nebraska has quite a few nice roads for you.
US-26 from Ogallala to Scottsbluff. The road is mostly straight, but you're riding along the Oregon Trail as it follows the North Platte River and should be taken if only for that reason. This is land worth seeing.
NE-2 from Ardmore to Grand Island. This route will take you from the Pine Ridge Mountains, through the heart of the Sand Hills, and then through rolling farm land with tidy little towns. It's a beautiful route. US-20 across the top of the state is similar, so pick the one that you haven't been on.
NE-12 from Sioux City to Valentine. You'll follow the Missouri for awhile before catching the Niobrara River the rest of the way. You'll want to stop at Niobrara State Park as well as Smith Falls State Park. You'll be surprised at how hilly this area can be.
NE-74 between Minden and Western. What's here? Well, nothing more than any of the other roads in the area, but this one will give you the excuse to tour the Pioneer Museum in Minden. This is actually a nice country road that is well clear of any primary highway, so you won't need to worry much about traffic.
US-75 between Omaha and Sioux City. You won't always be in sight of the Missouri River, but you'll be riding in the hills that define its western side.
NE-250 between Lakeside and Rushville. This route is a stand-in for any of the north-south routes through the Sand Hills. They are all similar, but still different enough that you should make the attempt to do them all.
Nevada
This state is better than most at confusing you with distances. The state is largely broken up by a disjointed series of north-south mountains, and the roads are defined by these ranges. As you ride from one range to the next, you'll find yourself not having any idea how far it is to the next range (which you can clearly see on the horizon), nor will you be able to tell if you're riding up hill or down.
NV-140 from Oregon to Denio Junction. It's got curves, hills, amazing views, and no services. A stunning road that you will likely be alone on.
US-50 across the state. Many years back, Life magazine named this route the loneliest road in America. Well, of course it is not, but, it's still worth riding. This is the route of the California Trail, Pony Express and the Lincoln Highway, and you'll see some evidence of all three.
US-6 between California and Ely. Just a great lot of open desert valley surrounded by dry mountain ranges.
NV-169 from Boulder City to Overton. Basically from Hoover Dam through the Valley of Fire State Park. This one is all about the landscape. Take your time.
New Hampshire
Having only been though the state the one time, I can't really say much except that the one road I was on was pretty nice.
US-2 across the top of the state. If the rest is as nice as this (and that must be the case) then this state has a large supply of nice motorcycle roads.
New Jersey
Nothing at all. I haven't been there.
New Mexico
New Mexico gives you a nice array of different roads. The bottom of the Rocky Mountains trails off towards the southern part of the state, but you've also got the type of flat scrub land more commonly associated with west Texas.
NM-456 along the Cimarron River to Folsom. Be warned that this state highway is not altogether paved. Some of it is and it's terrific, and some of it isn't and that part is terrific too, but for different reasons. You'll feel very remote.
US-64 from Shiprock on the western border, to Clayton on the eastern border. Frankly, the section from Farmington for about 50 miles east is quite a lot of nothing, but the rest is very good. The whole, long section between Cimarron and Chama is very nice.
NM-337 and NM-55 between Coyote and Mountainair and Tijeras. You'll need to make the connection between those two highways. You might want to gas up before this one. One of the things that makes it interesting is the history of the earliest Spanish settlements in the valley.
NM-104 between Tucumcari and Las Vegas. I think the best direction is west on this one. The image of the steep sides of a butte that the road approaches (and then climbs) is worth the ride. Expect no fuel on this one.
US-60 between Socorro and Pie Town. The run across the Plains of San Augustin make this one interesting. You might want to stop in Pie Town (for obvious reasons).
NM-15 between Silver City and the Gila Cliff Dwellings. Oh, my. This one may just wear you out. Expect no relief from the curves, and the curves just keep on coming.
NM-252 between Taiban and Ragland. If you're on this one, you're out a long way from anything. It's pretty interesting country.
New York
I'm not in a position to say much about New York, having only ridden through it the one time. But, one road is worth mentioning.
NY-8 through the Adirondack Mountains. The Mountains are not tall by any real measure, but the roads are very good, and the surface was smooth. This is a pretty area. I don't doubt that any of the routes through the Park would be just as nice.
North Carolina
I rarely get lost, but it wouldn't take much to make that happen in this state. There are some very good roads here, but I've only just touched them.
NC-129 between Topton and Pumpkin Center. Let's just get this one out of the way. This is the single most famous motorcycle road in the country. Or infamous. In any event, there has been so much written about the "Dragon" that I won't add any more. Except to say that all of the roads in the area are worth riding, not just the famous one. And, you'll meet far less (squidly) traffic on those.
Blue Ridge Parkway. That was easy.
US-64 between Murphy and Rosman. Some great riding through the mountains.
US-441 through the Great Smoky Mountains. Ride through the national park. It may be crowded, but if it's not, it can be a terrific road.
North Dakota
North Dakota is sort of like South Dakota, only more so.
US-85 from Fortuna to Bowman. All the way across the state from north to south. You'll run through some inspiring views of the prairie, and have a chance to visit either unit of Theodore Roosevelt National Park.
ND-6 through the Standing Rock Indian Reservation. If it were not already put aside, this run through the Porcupine Hills could be a state or national park.
ND-21 across the southwestern corner of the state. I don't know, I just like it.
Ohio
Undoubtedly there are some great roads, particularly along the southern border along the Ohio River. But, all I've done is part of the Interstate system, and that won't cut it.
Oklahoma
Not quite Kansas, and not quite Texas. Oklahoma fills a wide gap in the middle of the country with its western border within sight of the Rocky Mountains and its eastern border that it shares with Arkansas.
US-64 across the panhandle. Admittedly, there's not much of a challenge with this road, and there's nothing over-spectacular about the scenery. But, the old Cherokee Strip / No Man's Land is worth seeing just the same. There are better roads that will do the same thing, but they are neither numbered nor named, and you'll have to find them for yourself.
OK-8 down the full middle of the state. There are several other routes that will do the same, but I've always liked this one. South of the Canadian River, it actually gets a bit hilly.
OK-49 through the Wichita Mountains. They may not be real mountains, but the road is nice, and there are several others in the area worth taking.
Unnamed route between Pawhuska and Foraker. You'll need to search for this one. Be advised that it is not paved, and be advised of Buffalo on the road.
US-59 and US-259 between Miami and Idabel. This will run you down the entire length of the state and is almost all quite hilly. Some excellent sections.
OK-1 Winding Stair Mountain. Probably the single best road in the state.
OK-2 between Warner and Antlers. This will run you across the Ouachita Mountains.
Oregon
Yet another state that is often considered only for its western half. The Cascade Mountains divide the state into two almost unrelated halves. But, don't spend all your time on the left side. Do you need to be told about US-101?
US-26 vs OR-6 vs OR-22 vs OR 18 vs US-20 vs OR-126 vs OR-38 vs OR-42. It's the battle of the coastal mountain crossings. It should be understood that you cannot go wrong with any of these, and if you've been on one, then you need to pick up the next one. I think I like OR-126 and OR-42 the best, but, really, there isn't much to choose between any of them.
OR-47 from Clatskanie to McMinnville. The section north of Buxton is especially recommended for having some tight curves that are nicely put down. This is a good one.
US-26 vs OR-22 vs OR-126 vs OR-58 vs OR 138 . It's the battle of the Cascade Range crossings. I like OR-22 for being near Silver Falls, but OR 138 has some nice parts along the Umpqua River. Get them all.
OR-242 deserves special notice. This is the old highway across the Cascades, but is no longer a primary route. You won't find a more challenging road, anywhere. McKenzie Pass can be slow and difficult--at least difficult if you want to ride it right.
Crater Lake rim road. Your choice of west or east road will likely be decided by the snow pack on the east road. They're both good. You'll find better views of the lake from the east road.
Forest Service 46, the Cascade Lakes Highway from Bend to Gilchrist. This is a classically nice motorcycle road. If you're planning on droning down US-97 south of Bend, you really ought to swing a little to the west. Don't worry, you won't be missing much on US-97.
OR-66 from Ashland to Klamath Falls. You also have the choice of OR-140 a little farther north. I like OR-66 for the switchbacks, but if you like more gentle sweepers then you'll prefer OR-140.
US-395 all the way. Much of the southern portion is long and straight, but you'll still find it interesting along the Abert Rim. The north section skirts the Blue Mountains.
OR-74 and OR-207 from Cecil to Heppner to Spray to Mitchell. This is an unbelievably nice combination of roads. Lots of long views of the mountains combined with some really great sweepers through the narrow valleys. One of the best in the state.
OR-82 and OR-86 and OR-3 from Baker City to (just short of) Oxbow to Joseph and then north to the border. The section between Oxbow and Joseph is a series of forest service roads, but the road quality is high. The views around the Wallowa Mountains are spectacular. You'll find some of the best mountain roads, anywhere. The run up from Enterprise is entirely different, but you'll be amazed when you drop down to the Grande Ronde River and then climb out again. You probably ought to count on stopping for pie at the Grande Ronde (there's only one building--you can't miss it).
US-26 from Prineville to Ontario. You have the choice of US-26 or US-20 to make the same connections. They both have their good points, but I prefer the northern route.
US-20 between Juntura and Harper. Even though I prefer US-26 for its overall route across the state, I've always enjoyed this stretch of US-20 as it follows the Malheur River.
Pennsylvania
I've been from Gettysburg and north across the state to Binghamton, New York. But, by just looking at a map, it's obvious that I didn't see the best of the state. But, I'll offer this: if you're visiting Gettysburg, and you want to ride north, just stay off the Interstate system, and stay away from the larger cities, and you'll do just fine.
Rhode Island
I wouldn't think that there are any great roads, but I've not been there.
South Carolina
I've ridden some back country roads in this state. But, really, having only done the roads around Cowpens Battlefield, I'll leave off any recommendations.
South Dakota
Yes, the Black Hills are in South Dakota. But, don't think that the rest of the state isn't worth a second look.
SD-87 through Custer State Park. This is the famous Needles Highway, which was built only for the reason that it would be a scenic road. You can be very certain that this road would not be built today, but you might as well take advantage of the fact that it's there, now.
US-14 from Cheyenne Crossing to Spearfish. The Spearfish Canyon road follows Spearfish Creek and has some of the better paved curves in the Black Hills.
US-18 across the state. Unless you're needing to be somewhere in a hurry, this is a much better choice than I-90.
SD-34 from Pierre to Sturgis. I particularly like the drop down to the Cheyenne River as well as the section from the river to Sturgis. Do not expect any fuel.
SD-65 through the Standing Rock and Cheyenne River Indian Reservations. Amazing land.
Tennessee
A terrific state that I haven't done enough.
TN-54 and TN 22 from Paris to the Mississippi. Not particularly curving, but a nice rolling landscape that's very enjoyable to ride through.
Foothills Parkway just north of the Great Smoky Mountains National Park. Great views of the Smoky Mountains, and not much traffic.
Texas
You could ride a very long time in this state and not feel that you've gotten anywhere. There are swamps and forests in the east, and the flattest and driest land you'd ever want to see in the west.
US-54 from Texhoma to Nara Vista across the panhandle. Just kidding!
TX-170 from Big Bend National Park to Presidio. Another great roller coaster road. Up and down and left and right. You'll be amazed.
TX-166 and TX-118 around Davis Mountains. The Davis Mountains are a rather unexpected thing to come across down here in west Texas. Some great roads. Make sure you do the full loop.
TX-207 from the top of the panhandle down to Floydada. The section near the Palo Duro Canyon is especially worthwhile.
TX-380 from Denton to New Mexico. This will take you across the real heart of Texas. The western section of the route is flat and long, but the other part is surprisingly hilly with some occasional curves tossed in.
US-287 from Beaumont to Corsicana. You'll see the forests of east Texas and some really interesting small towns along the way.
TX-87 from Center to Newton. You'll be running down the west bank of the Sabine River through some really nice hills and forests.
TX-39 and TX-187 from Kerrville to Utopia. This will take you through the Texas Hill country. There are several roads in this area; all are worth your while.
Utah
Utah has some stunning scenes that you will not find in any other state. There are some really great roads in this one.
UT-150 from Evanston to Kamas. You'll see the back of the Uinta Mountains.
Lincoln Highway between Dugway and Gold Hill. I've never done it, and may never get a chance. This the oldest--still original--automobile highway route in the country, little changed from what it was in 1915, except that in 1915 you'd be able to stay in a hotel and actually see some people. There is no pavement, and you're on your own.
US-191 and UT-44 north of Vernal. This is the route to Flaming Gorge. These mountains always surprise me for being here.
UT-46 from La Sal Junction into Colorado. Pay attention to the signs that warn of steep grades and sharp turns. Not recommended for night travel.
UT-12 from Panguitch to Torrey. The section across the Escalante is one of the classic roads in the country. You won't believe this road; there's a drop-off on both sides and somehow they've paved it.
Vermont
I've only ridden across this state on one road, but I really enjoyed it. I don't think you can go wrong by just staying away from the Interstates.
Virginia
Not enough trips through this state.
Blue Ridge Parkway. Of course
Skyline Drive. Of course
Washington
One of my favorite states. You've got the more famous Cascade routes, but there's also plenty to interest you in the east. You'll already know about US-101, right?
WA-129 in Asotin County. This route was also covered in Oregon, but you need to pick this bit up as well, if only to get to the better parts.
US-12 and WA-127 and US-195 from Walla Walla to Spokane. This route takes you through the Palouse Hills. I've never seen hills like this in any other part of the country. Amazingly steep, but covered in grasses or crops. You would not believe that a combine could actually run along the sides without rolling to the bottom. You'd be better taking the side roads, but this route will be a good guide.
WA-20 from Newport to Burlington. This road will take you all across the entire state. In the west, you'll be running through North Cascade National Park, in the middle you'll feel the heat of the Okanogan River Valley (it is always hot here), and in the east you'll be crossing a couple of smaller mountain ranges and the Columbia River for good measure.
US-12 from Yakima to Morton with a side trip into Mount Rainier National Park. The side trip is the important part. Outside the park, this is a gentle sweeper of a road. Inside the park, you'll need to pay attention.
The Bickleton Highway from Mabton to Bickleton to Goldendale. It took me years of trying before I picked up this road. It's worth doing for the ride over the Horse Heaven Hills and the view of the Columbia Gorge.
WA-504 to Mount St. Helens. All of the paved roads around the mountain are worth taking the trouble to find. WA-504 is particularly nice for being quite new with fresh bridges.
West Virginia
What I really remember about West Virginia is the speed of the coal trucks. They're fast when loaded, but when empty, watch out! This state is a good one, but my experience is very limited.
US-52 across the bottom of the state. Very likely there are plenty of roads in the area that are even better, but this was a good one. These mountain roads have a different feel than the mountain roads of the western states. Not as remote, but perhaps more jagged and often more challenging.
Wisconsin
Rolling hills and lots of trees. There are some very nice roads in Wisconsin although I've only been through it a few times.
WI-35 along the Mississippi. Just follow the river as far as you have time for. Naturally it's not particularly curvy (as with the river), but you'll enjoy it just the same.
US-151 from Dubuque to Mineral Point. I was riding to the Oshkosh airshow, and really liked this section.
Wyoming
Some of my favorite roads are in Wyoming. It has some spectacular riding. I won't mention any of the roads in Yellowstone; you shouldn't need to be told about those.
US-14 vs US-14A over the Big Horn Mountains. In the end, I think I'll go with US-14, but really, these two routes are just so stunning that the debate between the two is pointless. These two roads are easily two of the best in the country.
US-14 from Gillette to Sheridan. Why take I-90 if you have the time to take this much nicer road?
WY-130 across the Snowy Range. This is the route of the old stage line, when distance mattered more than elevation. These days all the traffic is well to the north on I-80, but that's no reason for you to miss this terrific mountain road.
US-85 from Lingle to the Black Hills. This part of Wyoming is very little changed. The road is rarely flat, and rarely straight, although you will not be challenged by any means. It's high prairie at its best.
US-16. Sure, I think US-14 may be the best route across the Big Horn Mountains, but US-16 has its points as it curves down the canyon to the small town of Ten Sleep.
WY-296 from Cody to Cooke City. The route of the Dead Indian Pass. This is a fairly newly paved road and is one of the best, anywhere.
WY-22 across the Tetons. Most of the traffic is down on US-26, so you won't be bothered on this one.
US-30 from Fort Steele to Laramie. This isn't really any sort of great road, but it is the route of the old Lincoln Highway, and it's much more interesting than I-80.
WY-372 and US-189 from Green River to Jackson. I prefer this route to the more common US-191 for riding to Jackson. The views aren't a whole lot different, but the road has less traffic and it's just more interesting.
last edit: 8/5/2005